How to arayess (made in france) 🇱🇧🇫🇷
Arayess (Made in France) 🇱🇧🇫🇷
4
It is a simple recipe. Prepare the meat mix. Put a thin layer between 2 layers of bread Grill or bake. 5 mins. Done. Cut and serve. At the meal time. It is 5-8 mins; the time to grill.
Here I am using lebanese bread. And toast bread. (Called American bread in France). I say made in France. It is where I live. So I am using ingredients that are available in every supermarket.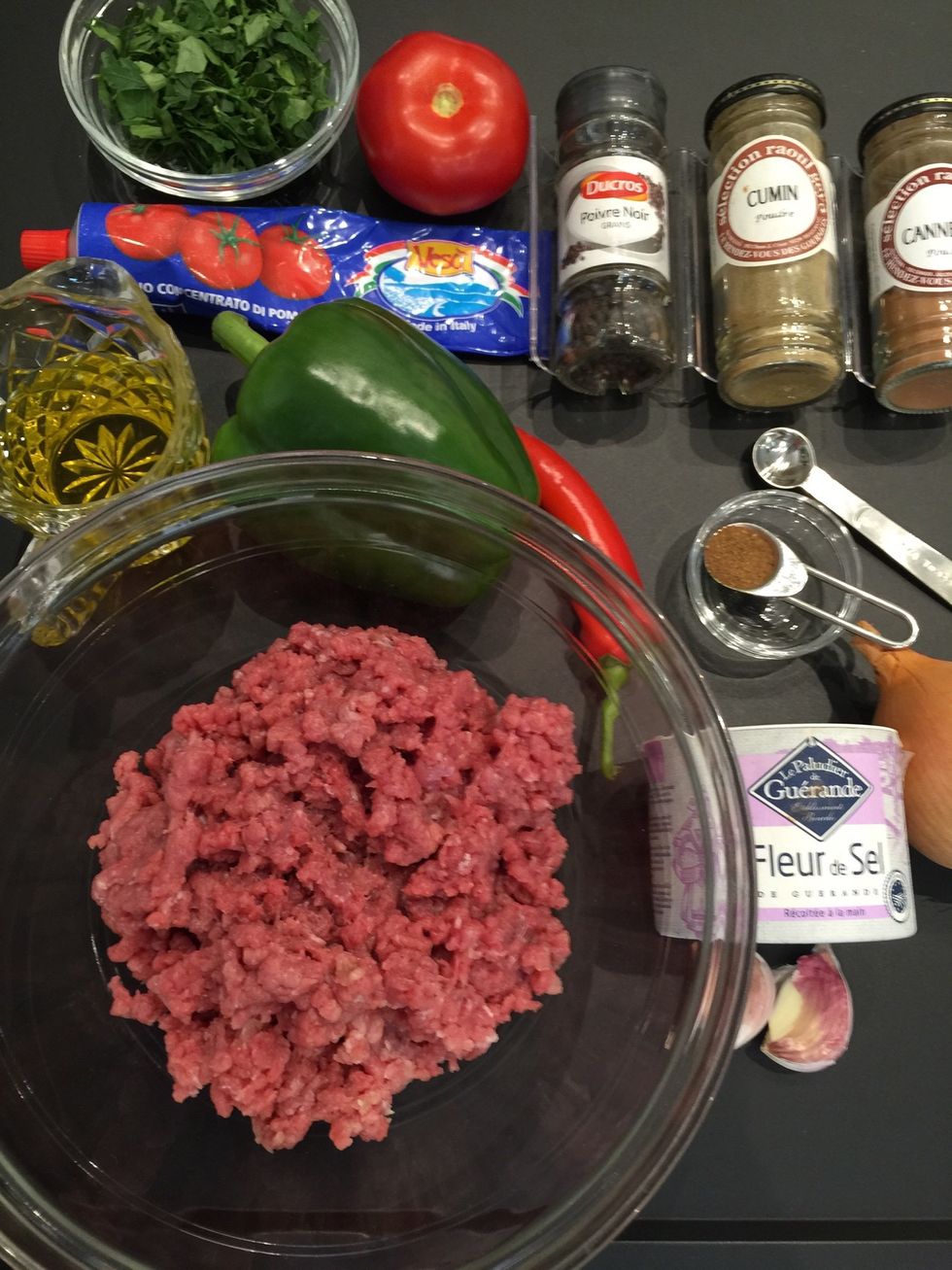 Prepare the meat mix. Here are all the ingredients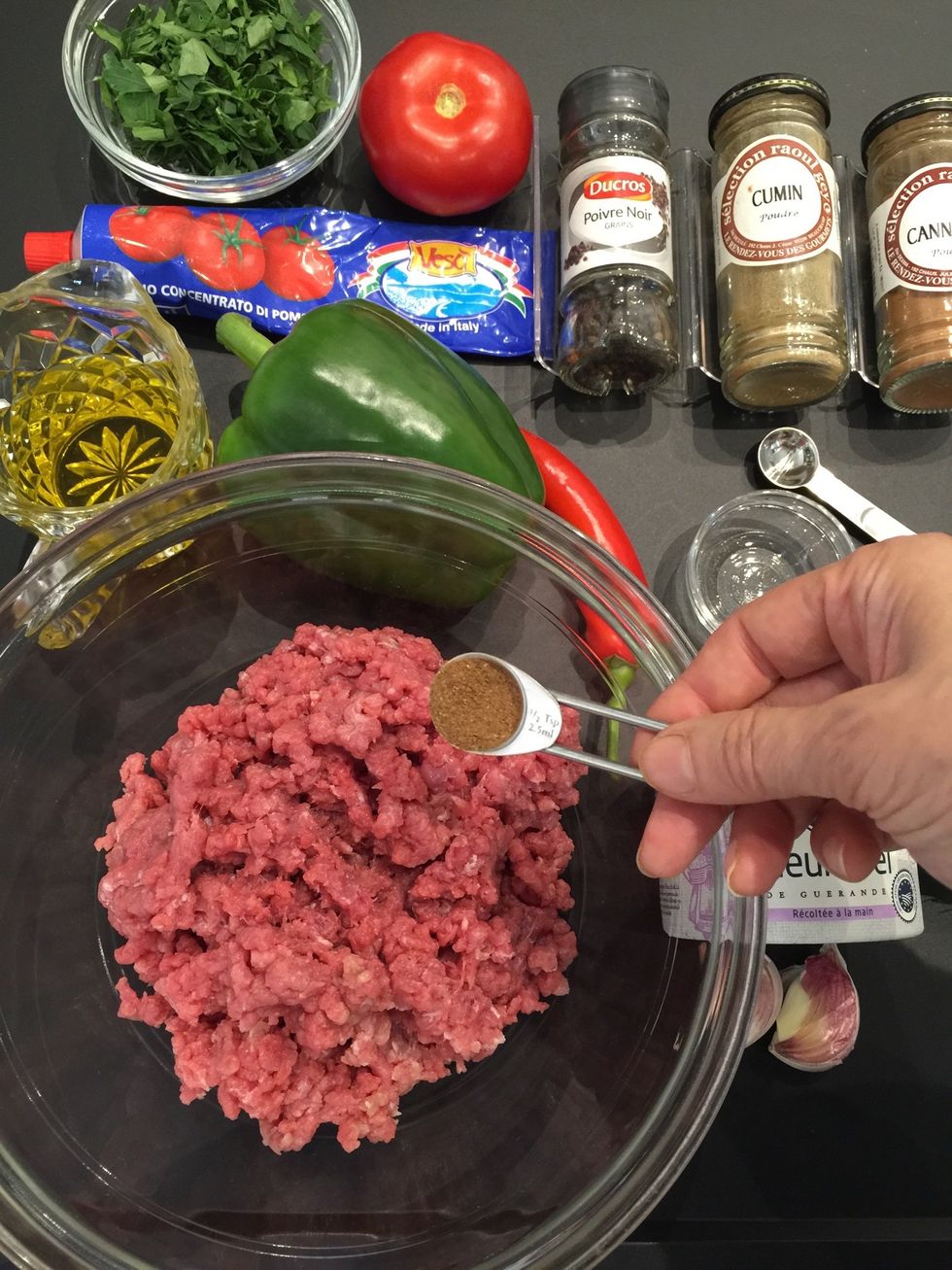 Spice mix- of choice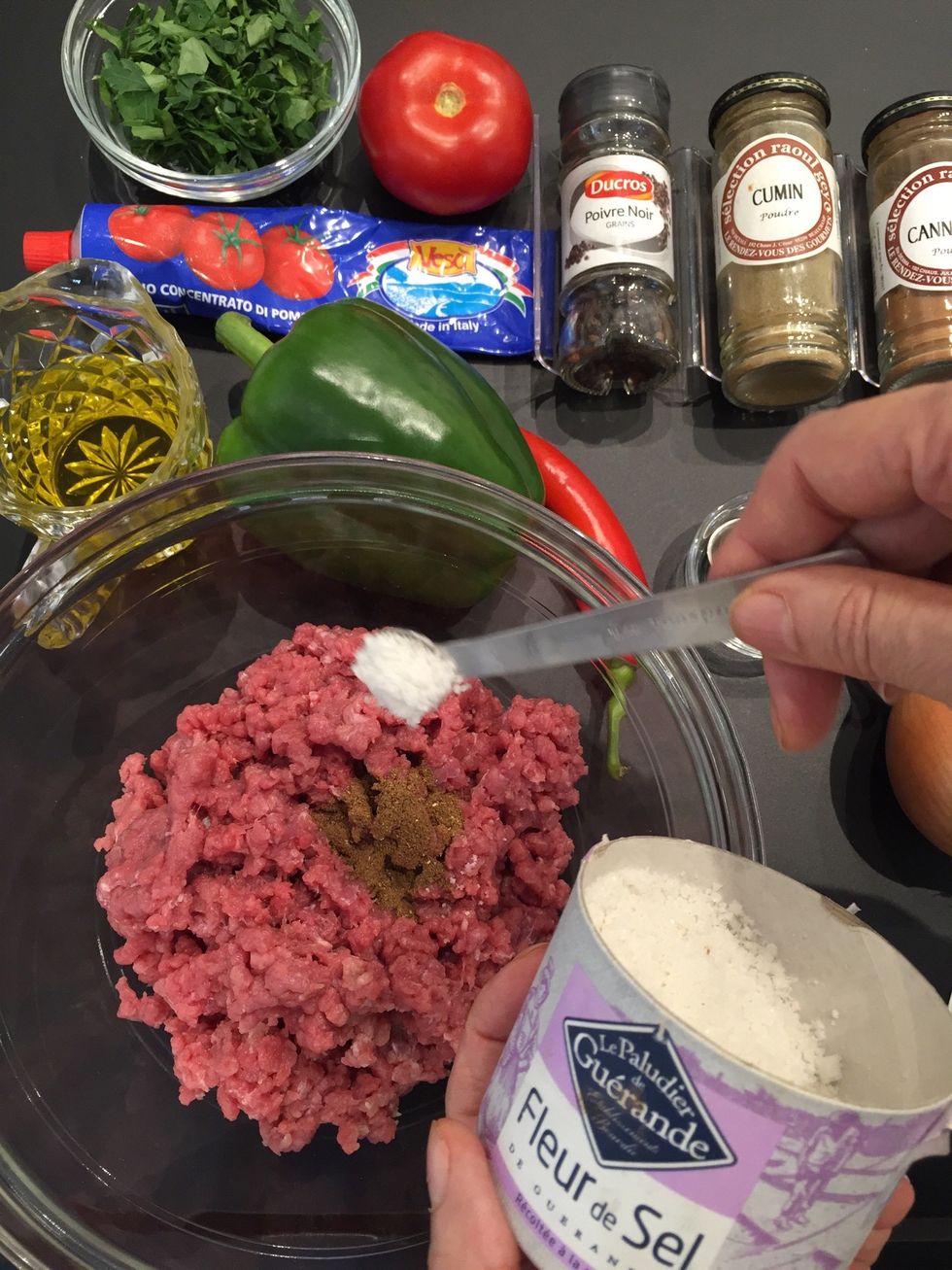 Salt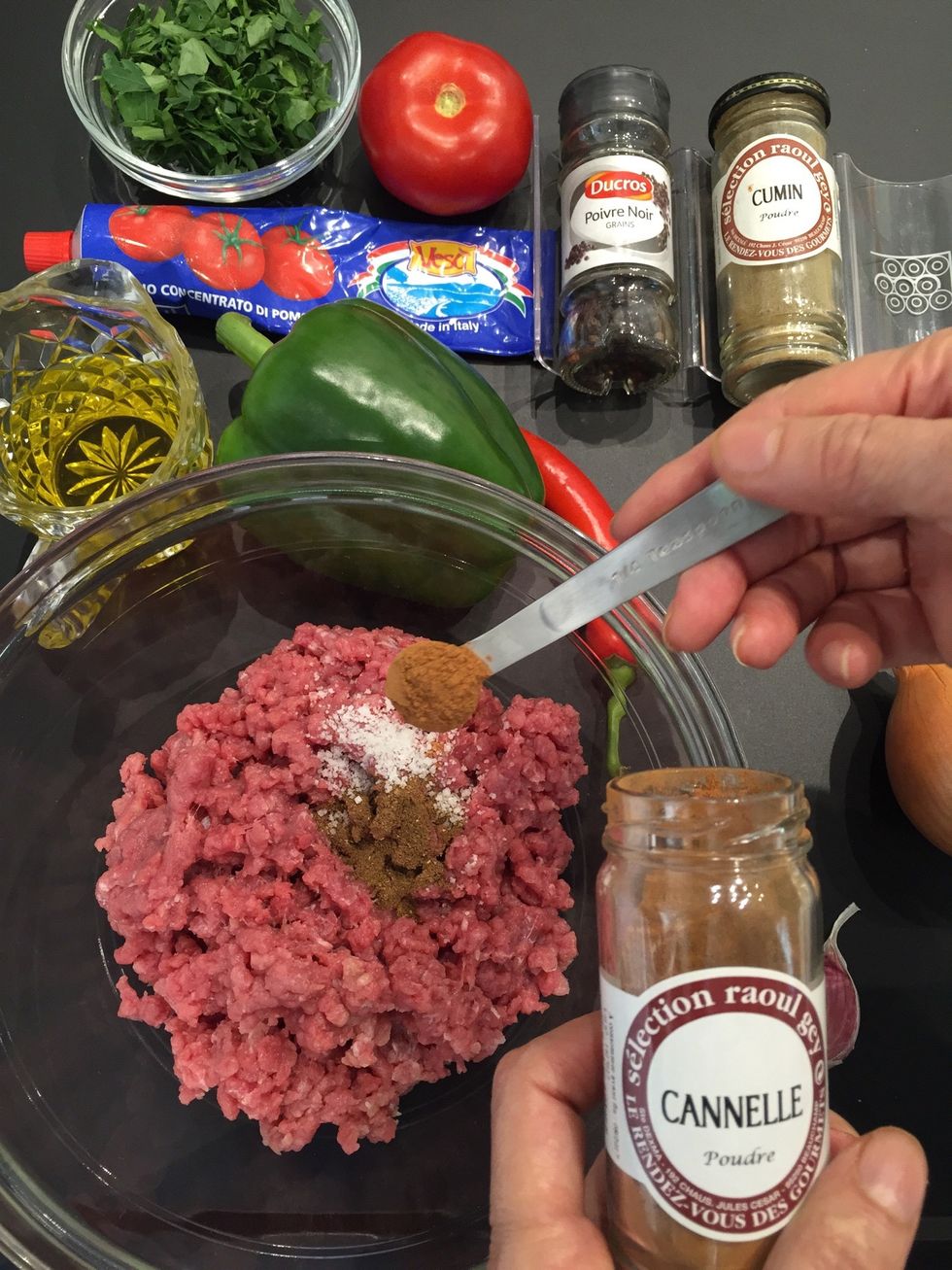 Add 2 tsp cinnamon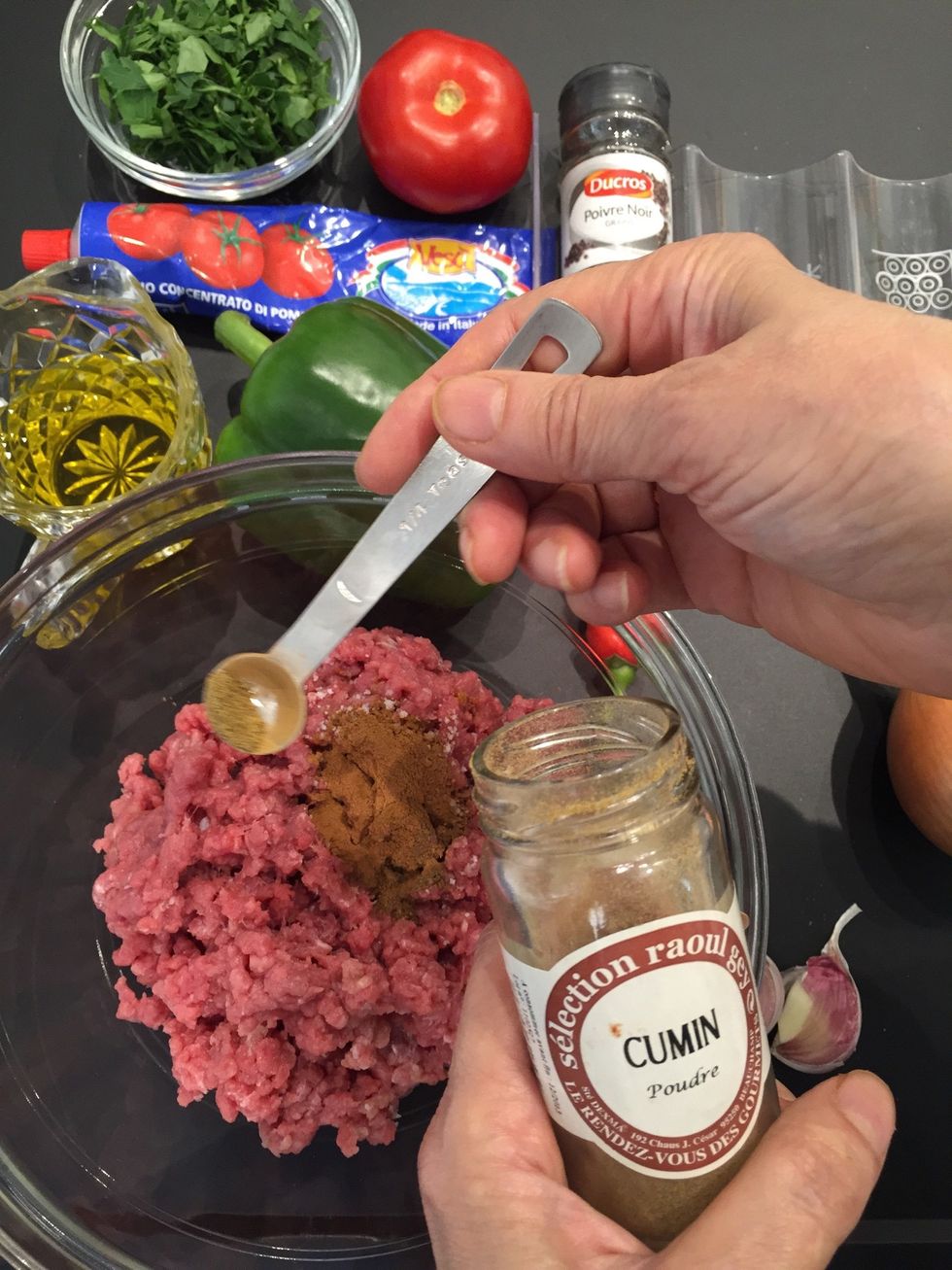 Add a bit of cumin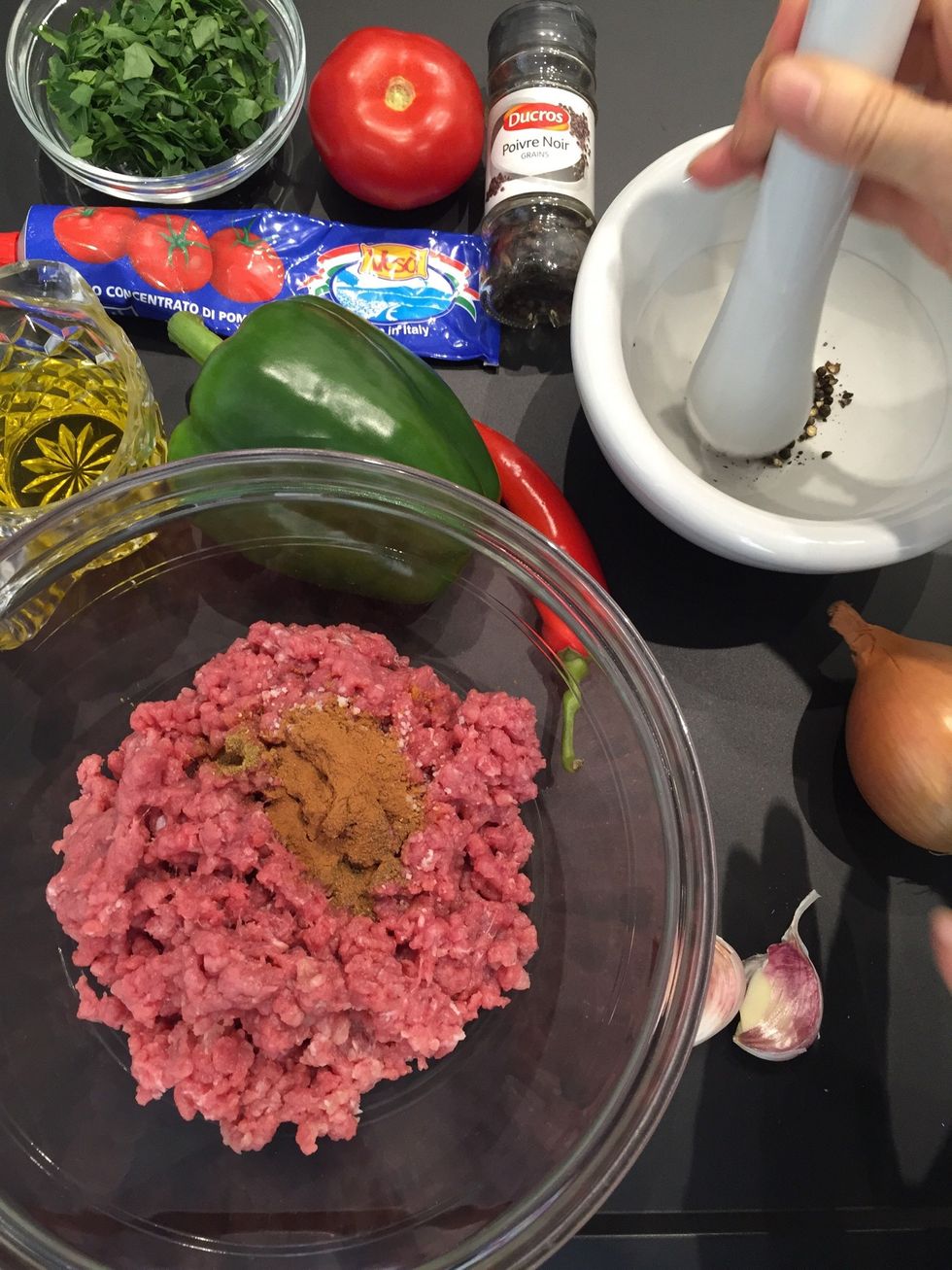 Crush the pepper corns if using otherwise just add 1 tsp black pepper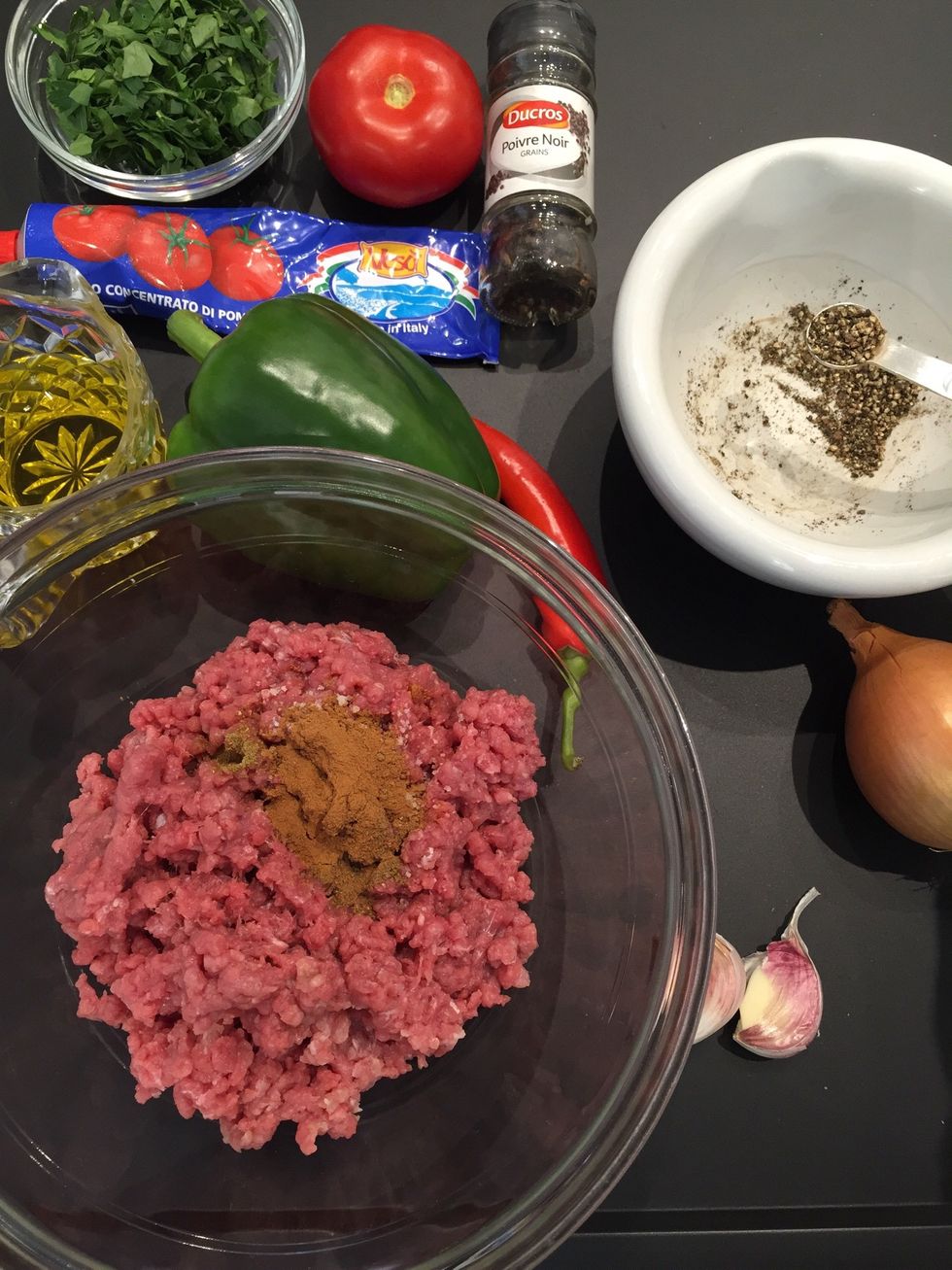 Add 1tsp black pepper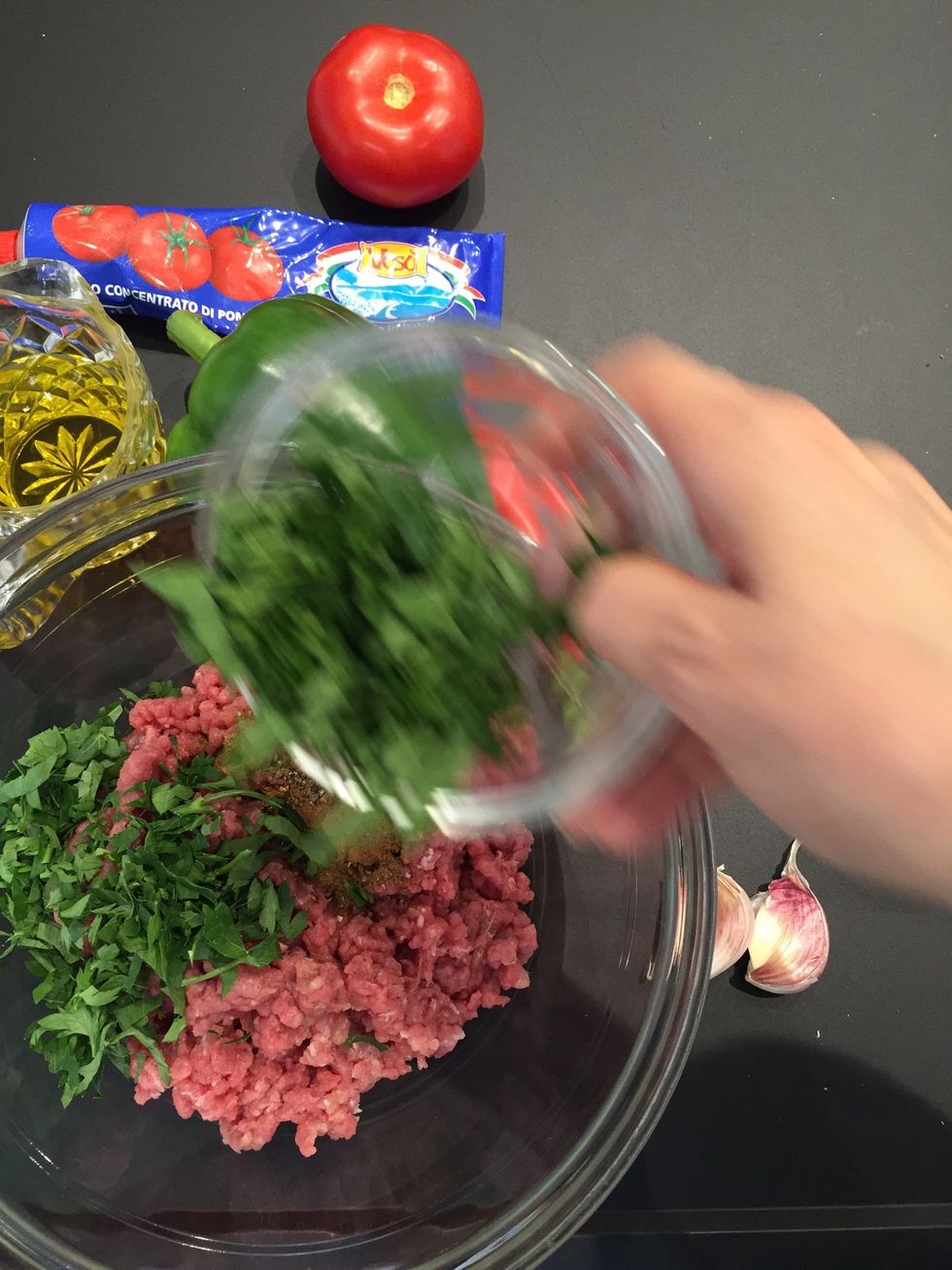 Add 2 tbsp(or more)of chopped parsley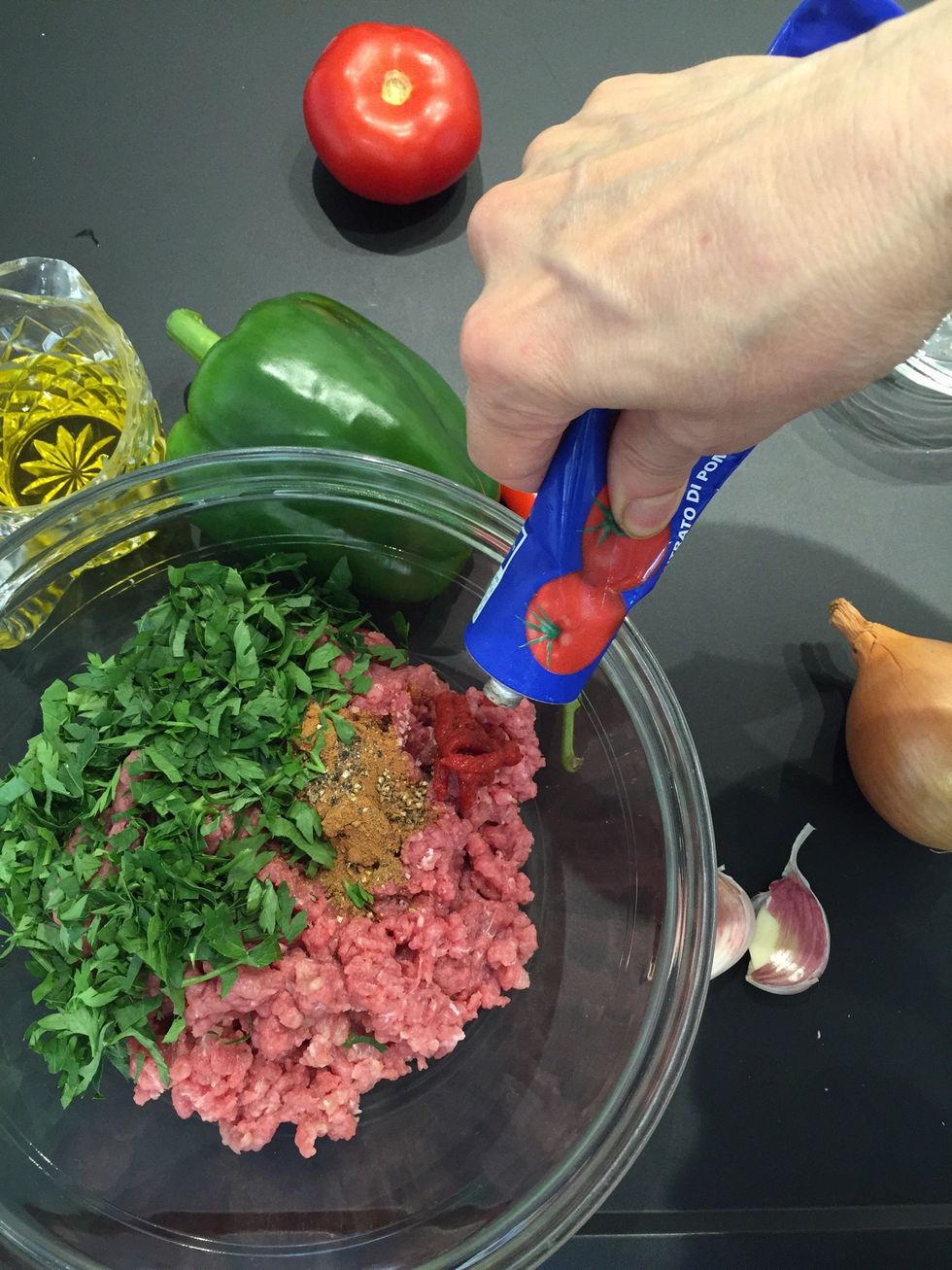 Add 1 tbsp tomato paste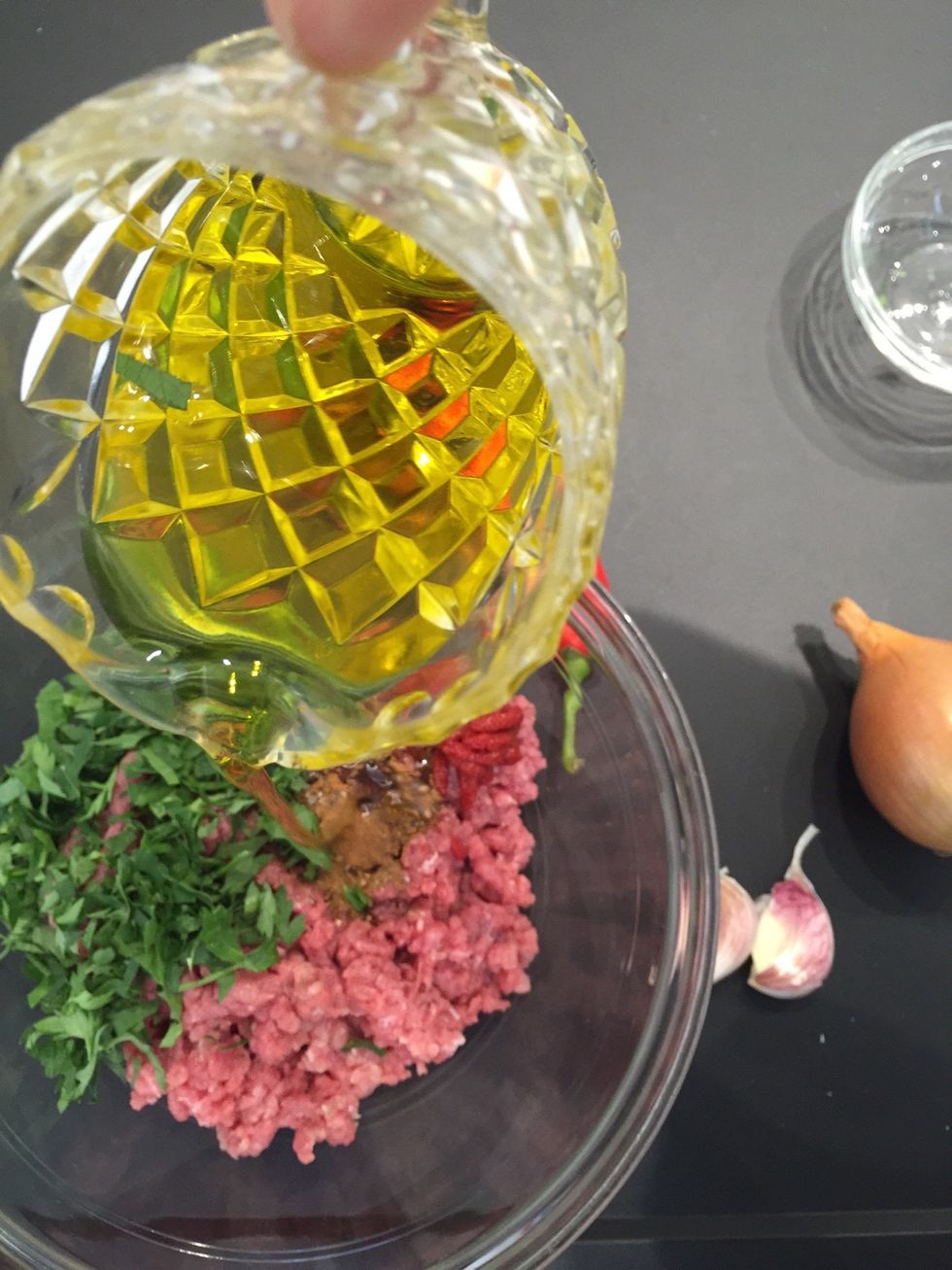 Add 2 tbsp olive oil. The rest is for basting the bread before grilling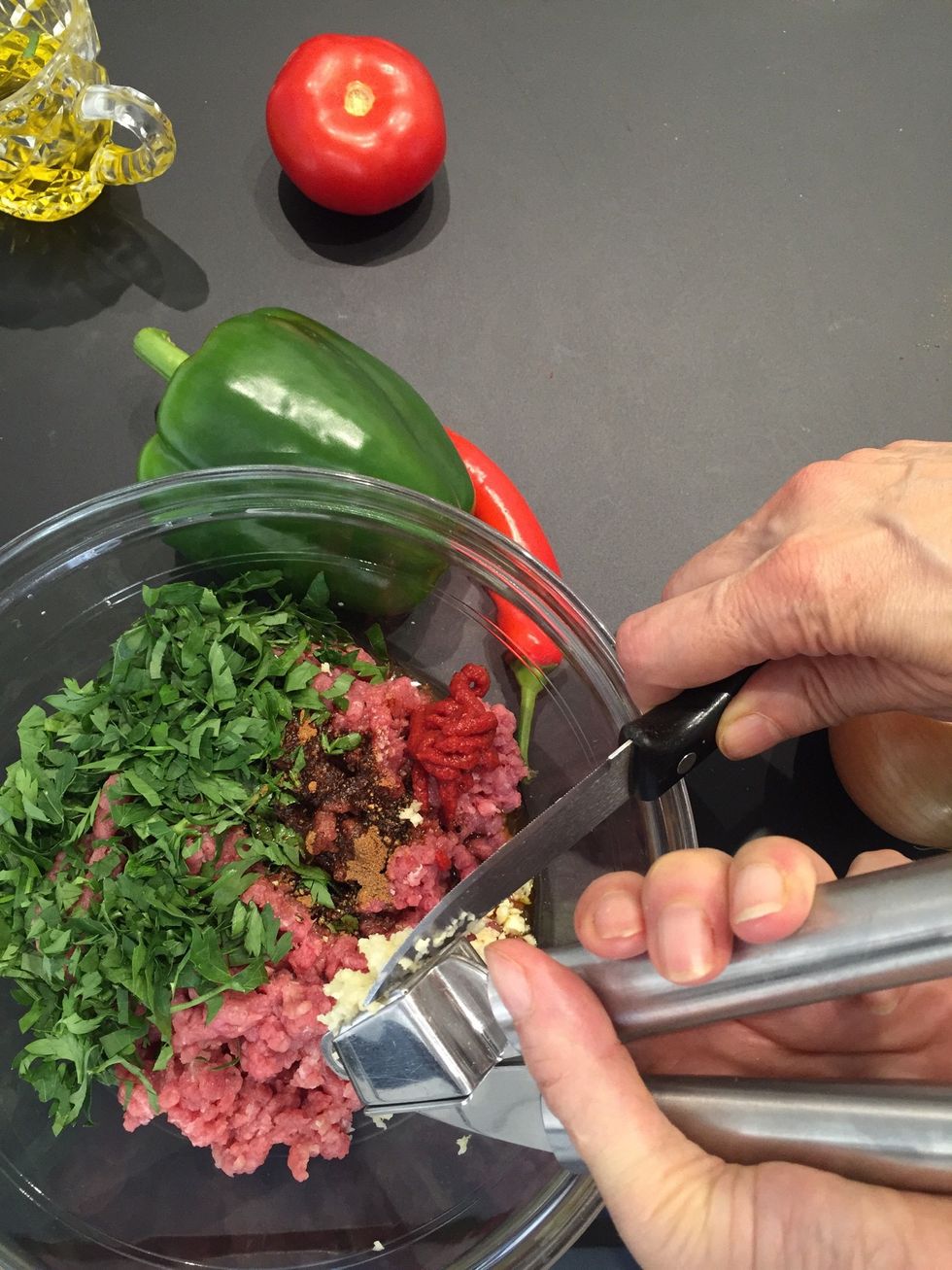 Crush the garlic
Add onions. Before chop them, add salt and let stand for few mins. Squeeze all the liquid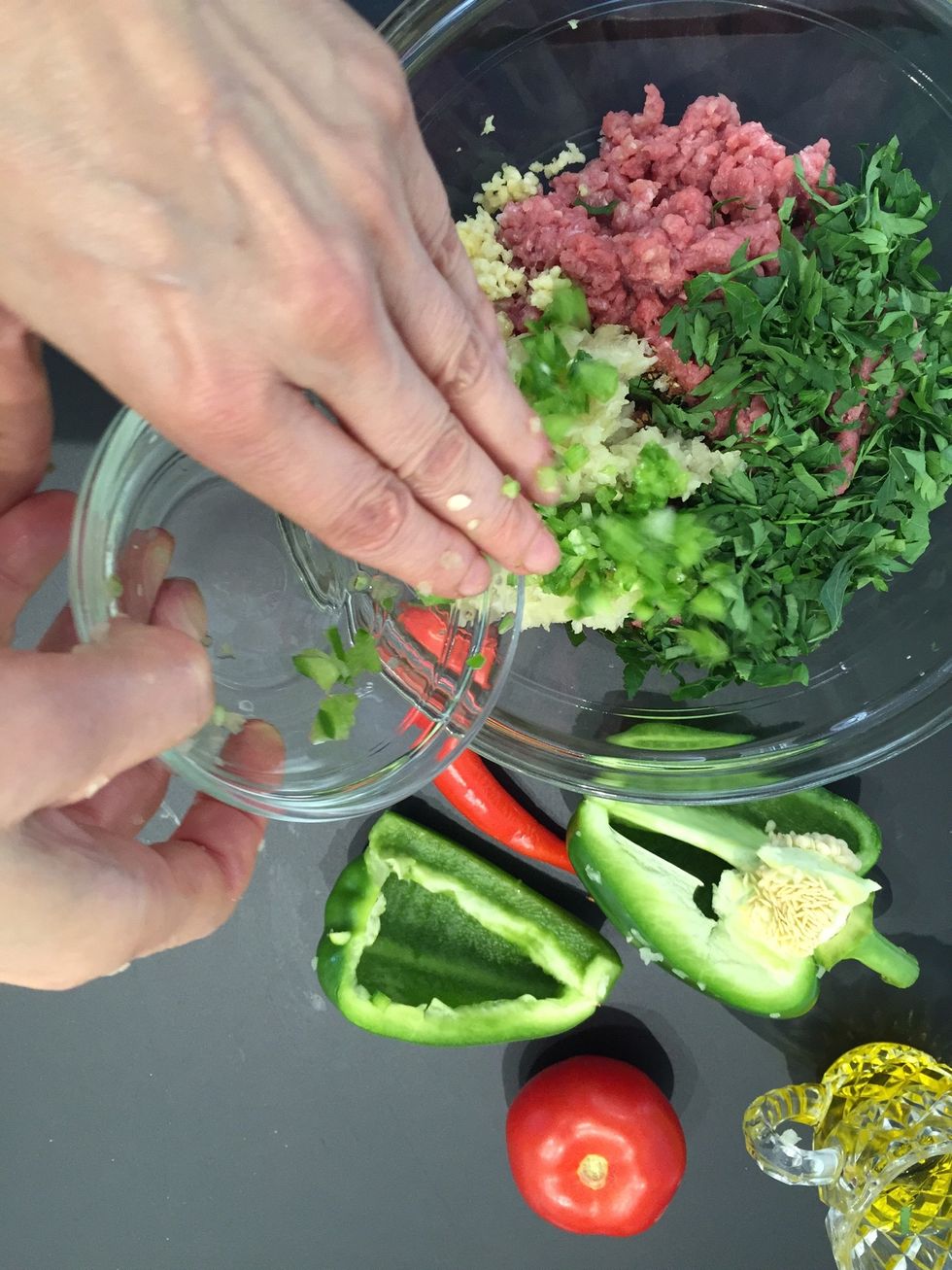 Add green bell pepper. Finely diced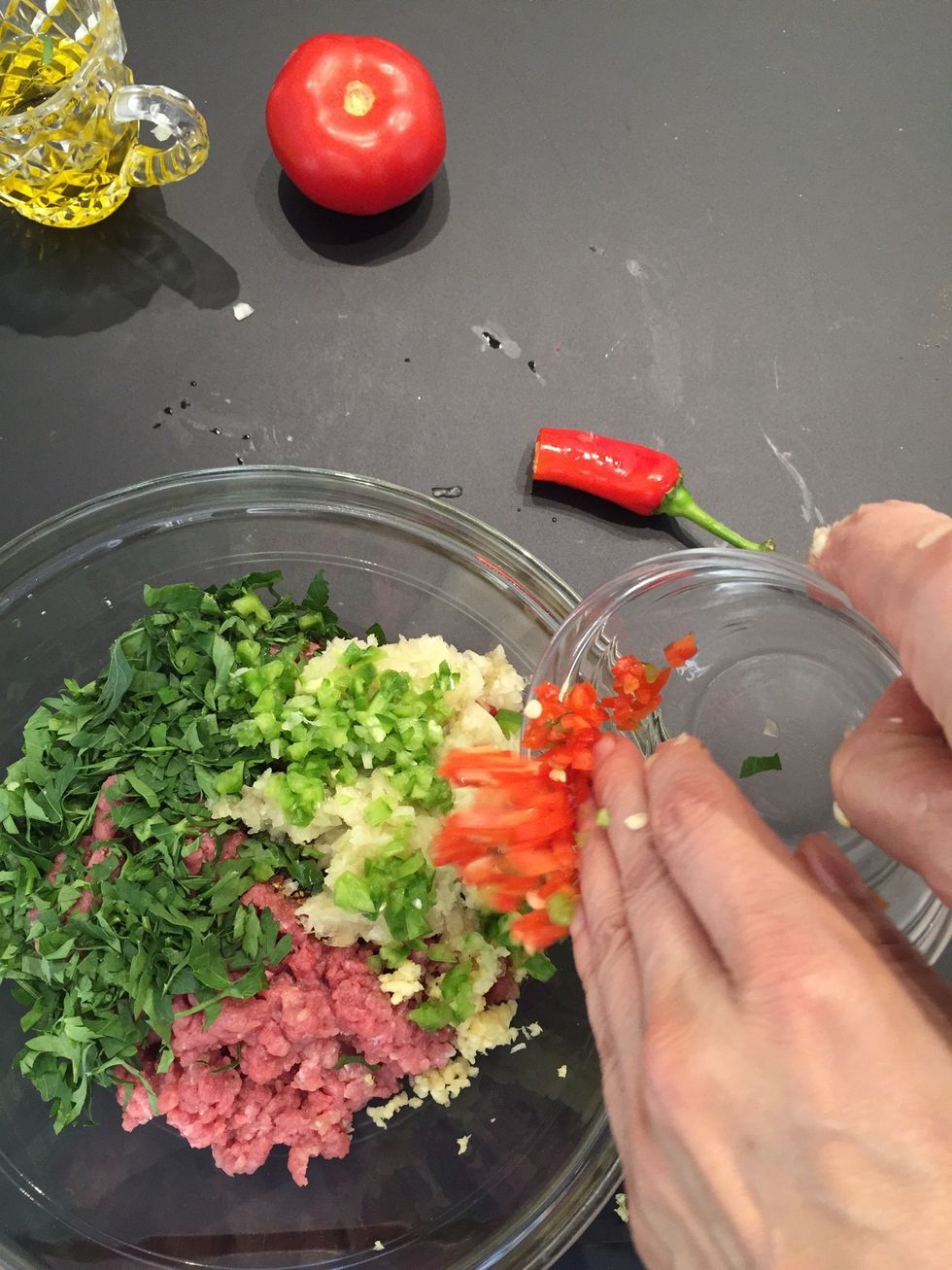 Add chili and tomatoes...finely diced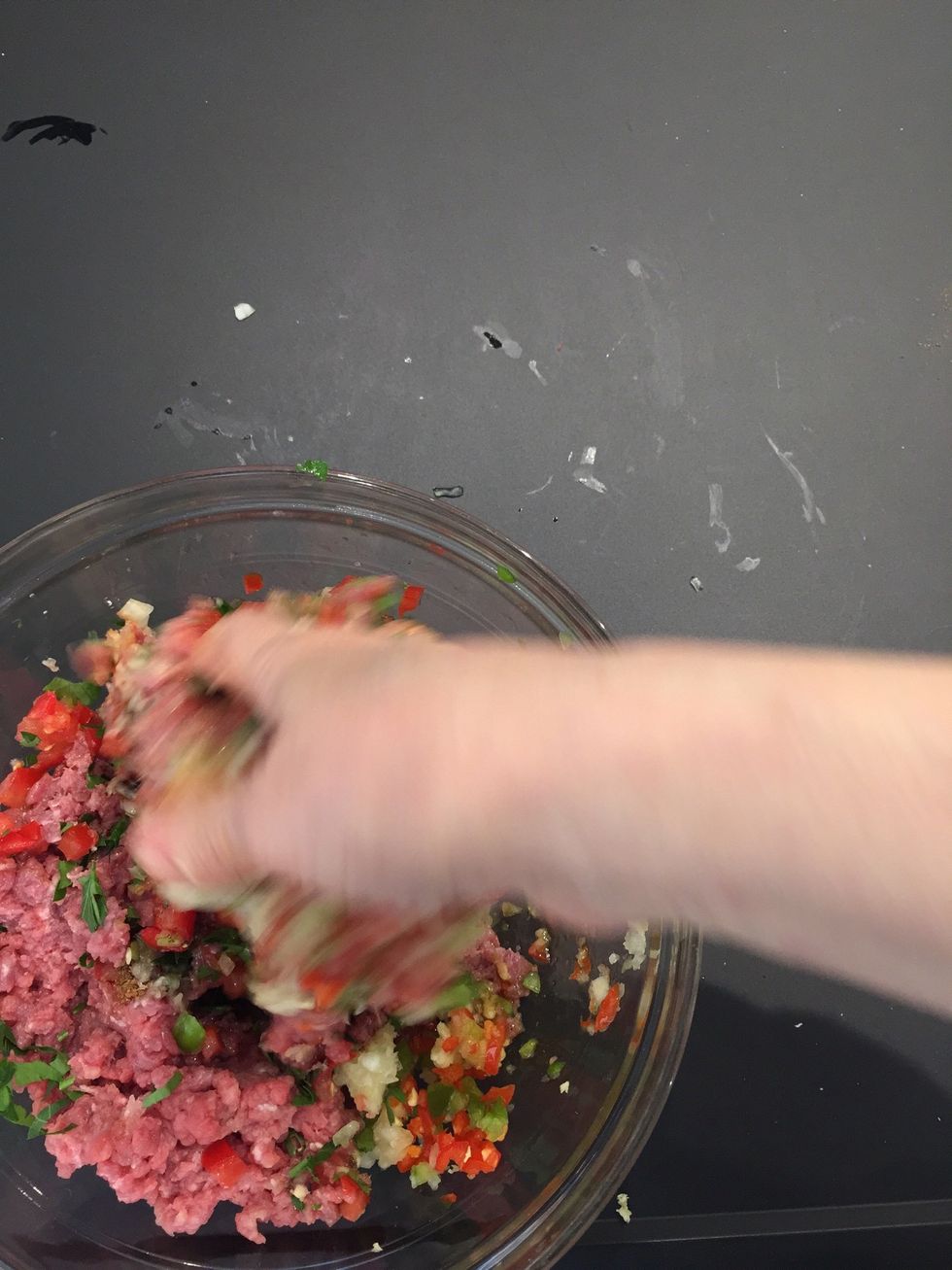 Mix well and refrigerate 1 hr or until needed. If you think it has too much liquid. Add 2 tbsp no grilled bread crumbs; to avoid soaking the bread when grilling the Arayess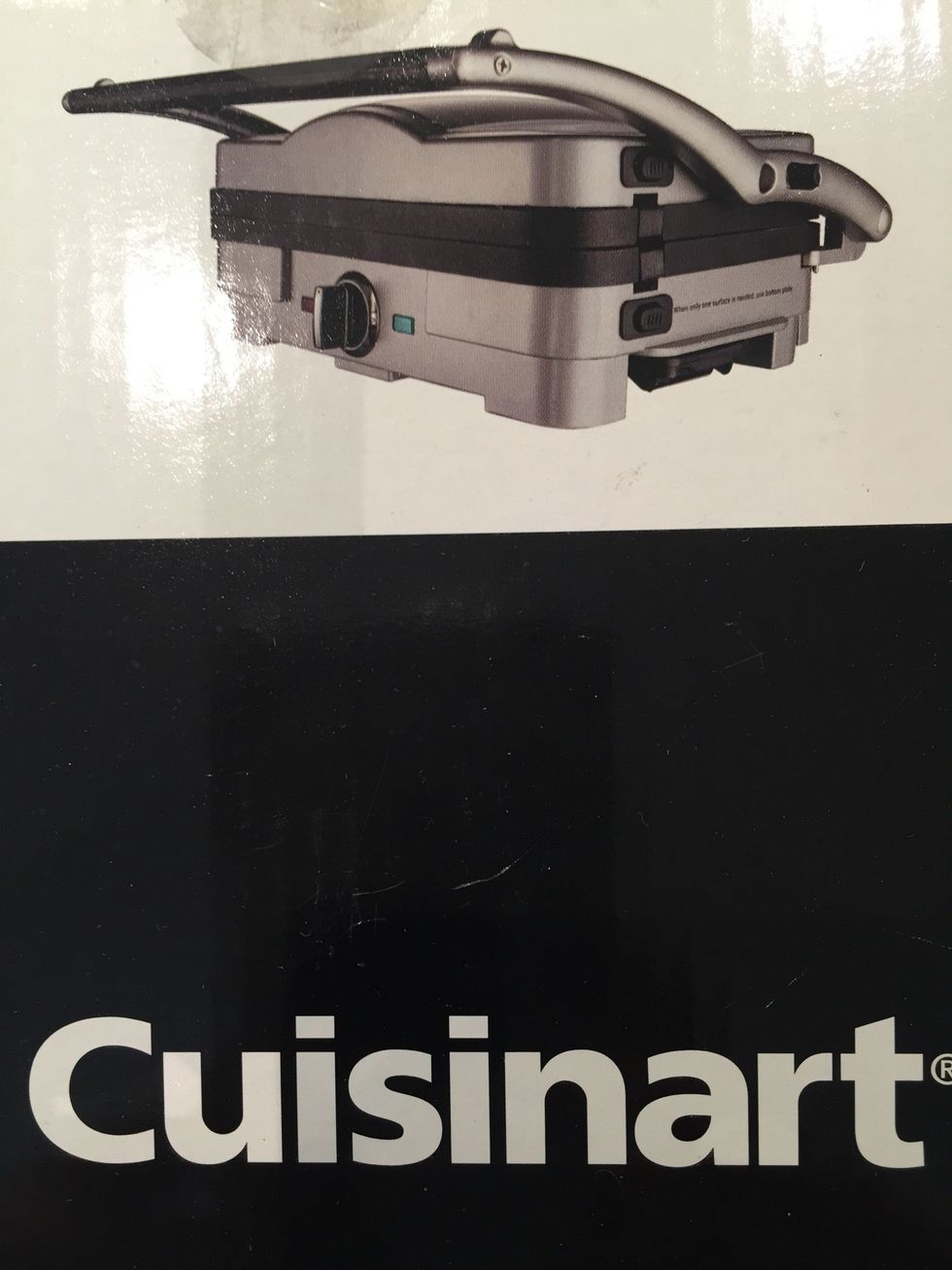 I am using a sandwich panini grill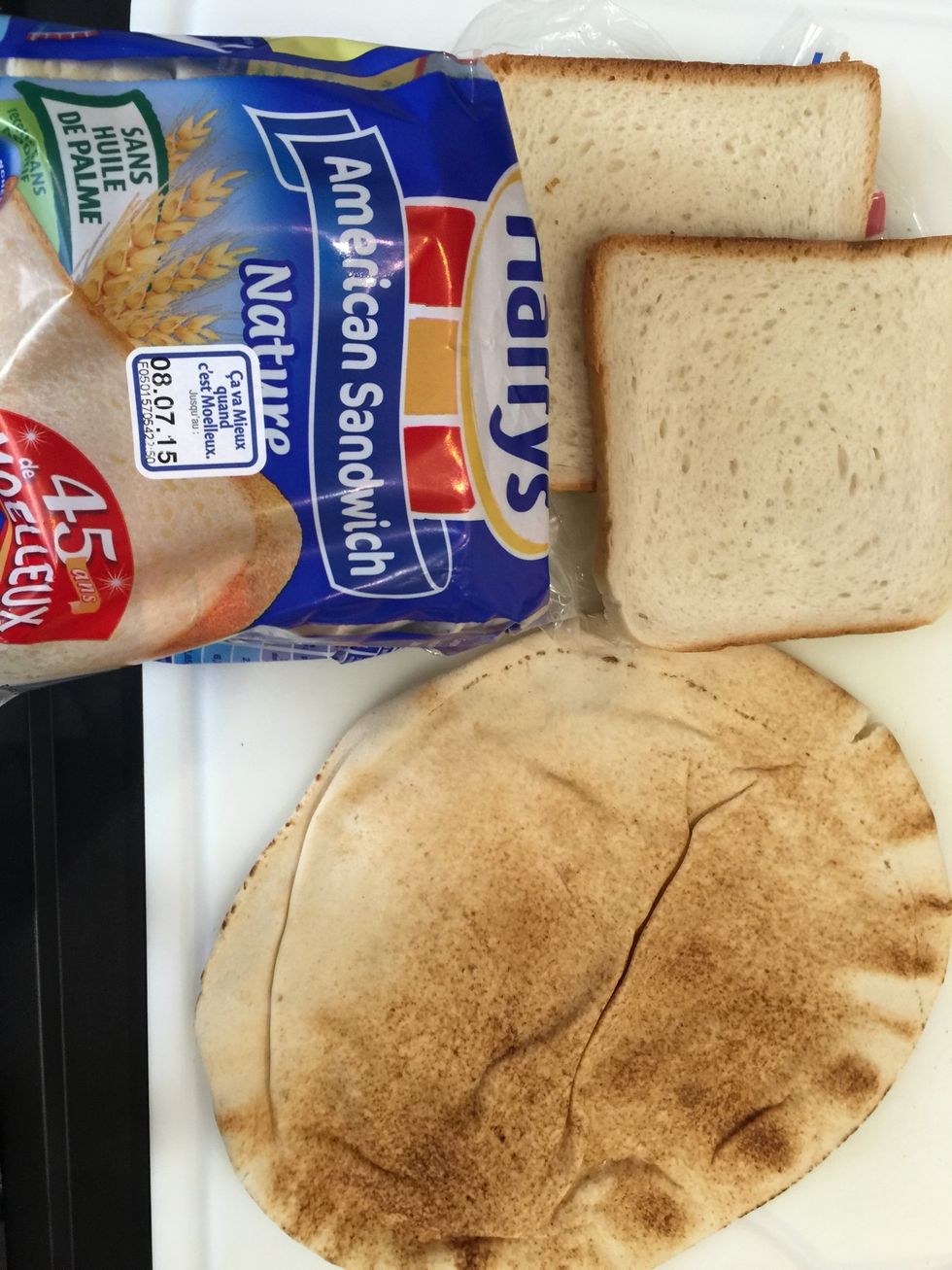 The 2 kind of dreads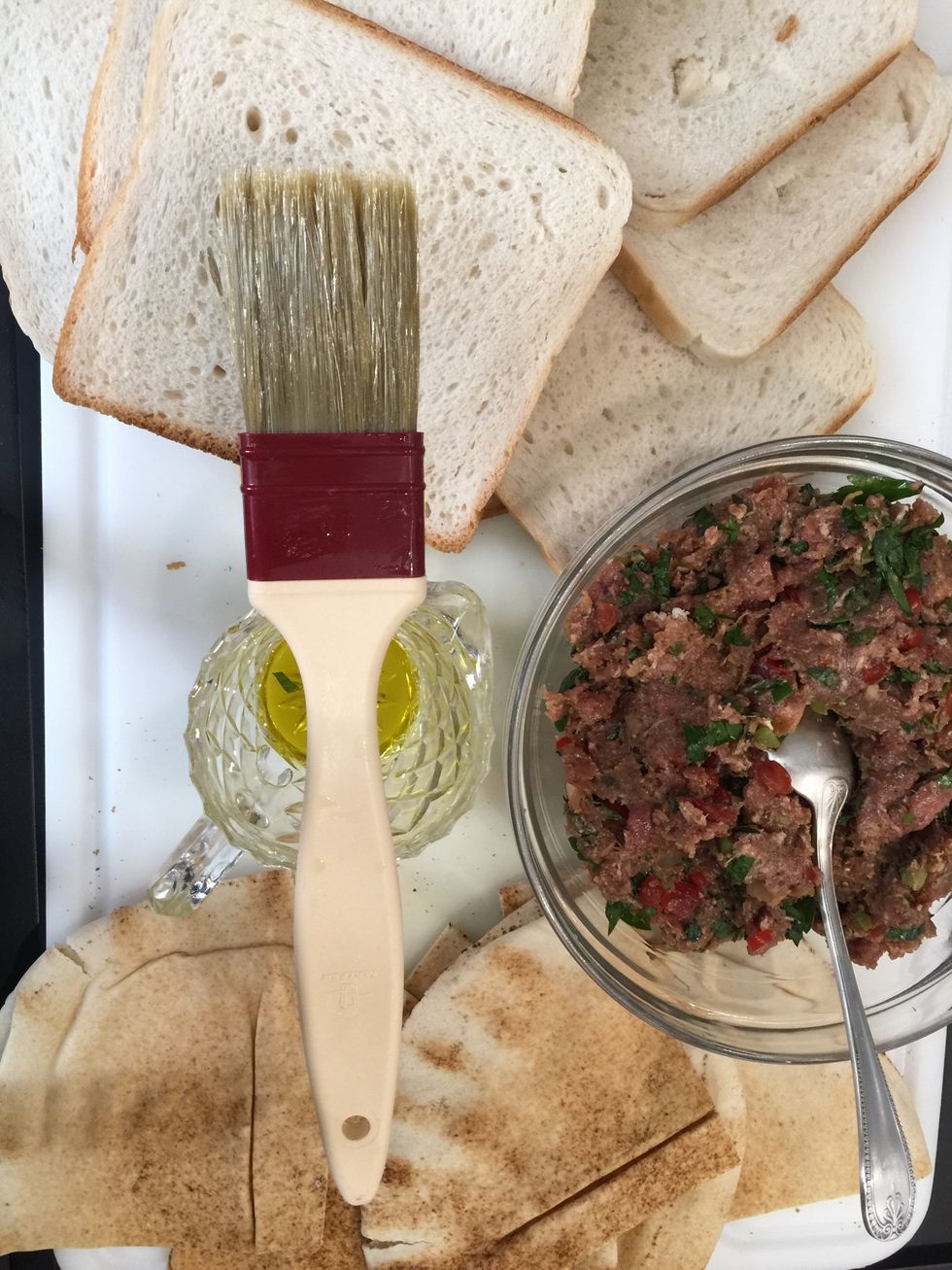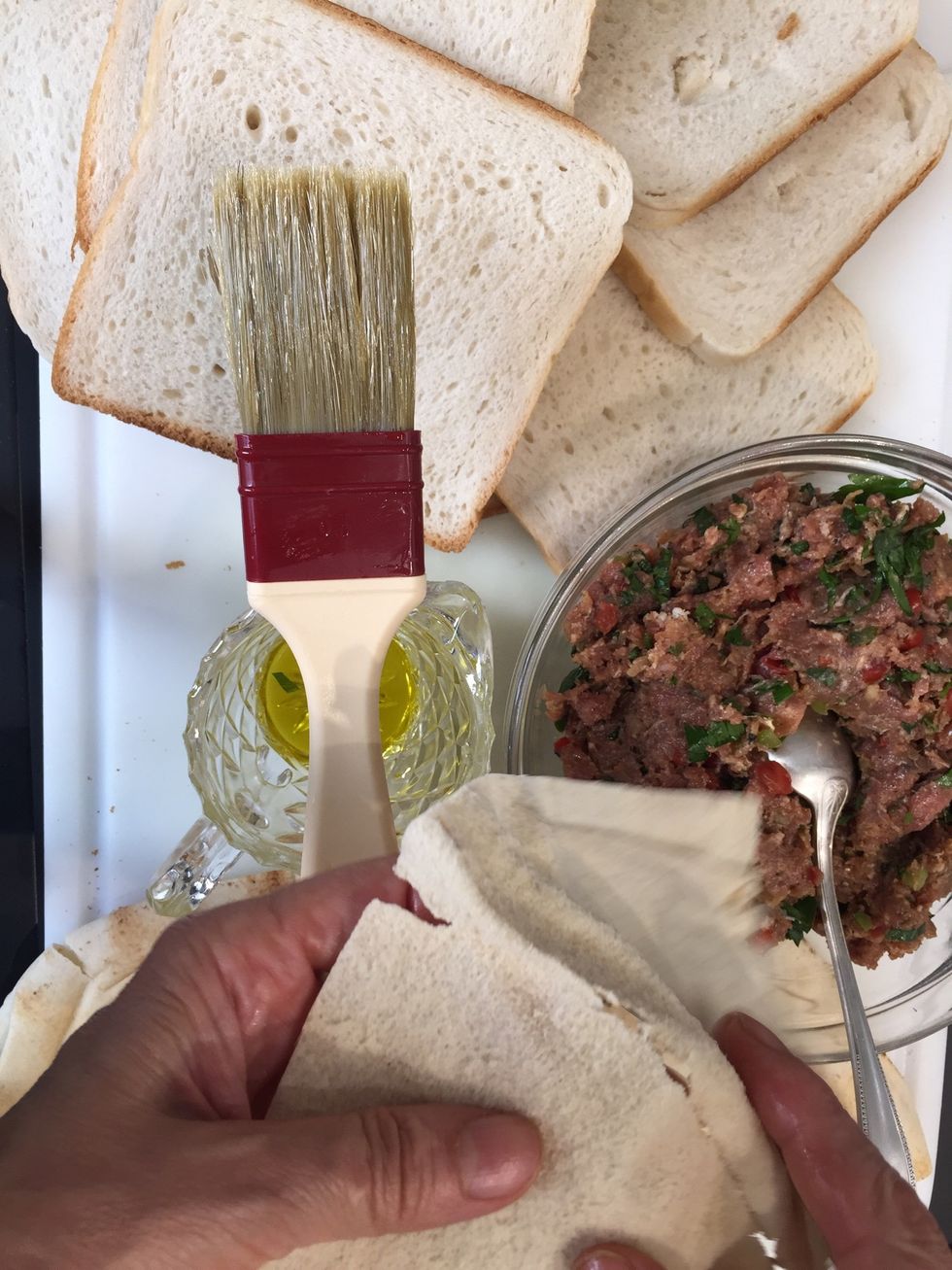 Turn the Lebanese bread inside out. When grilled the 'Arayess' will b crunchy
Spread a thin layer of meat mix inside the bread pocket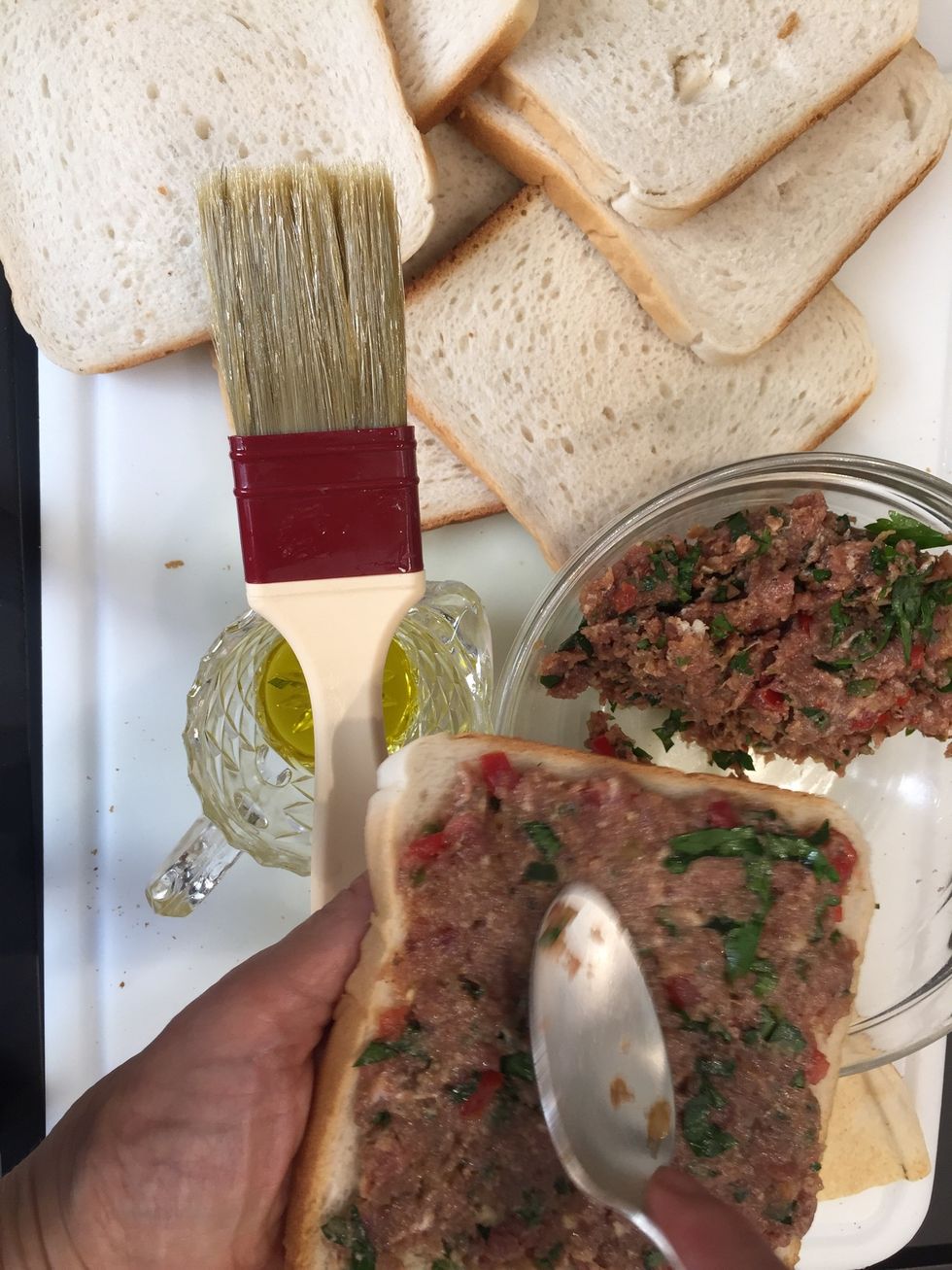 Spread a thin layer on one. Cover with another toast. Baste the Arayess with olive oil.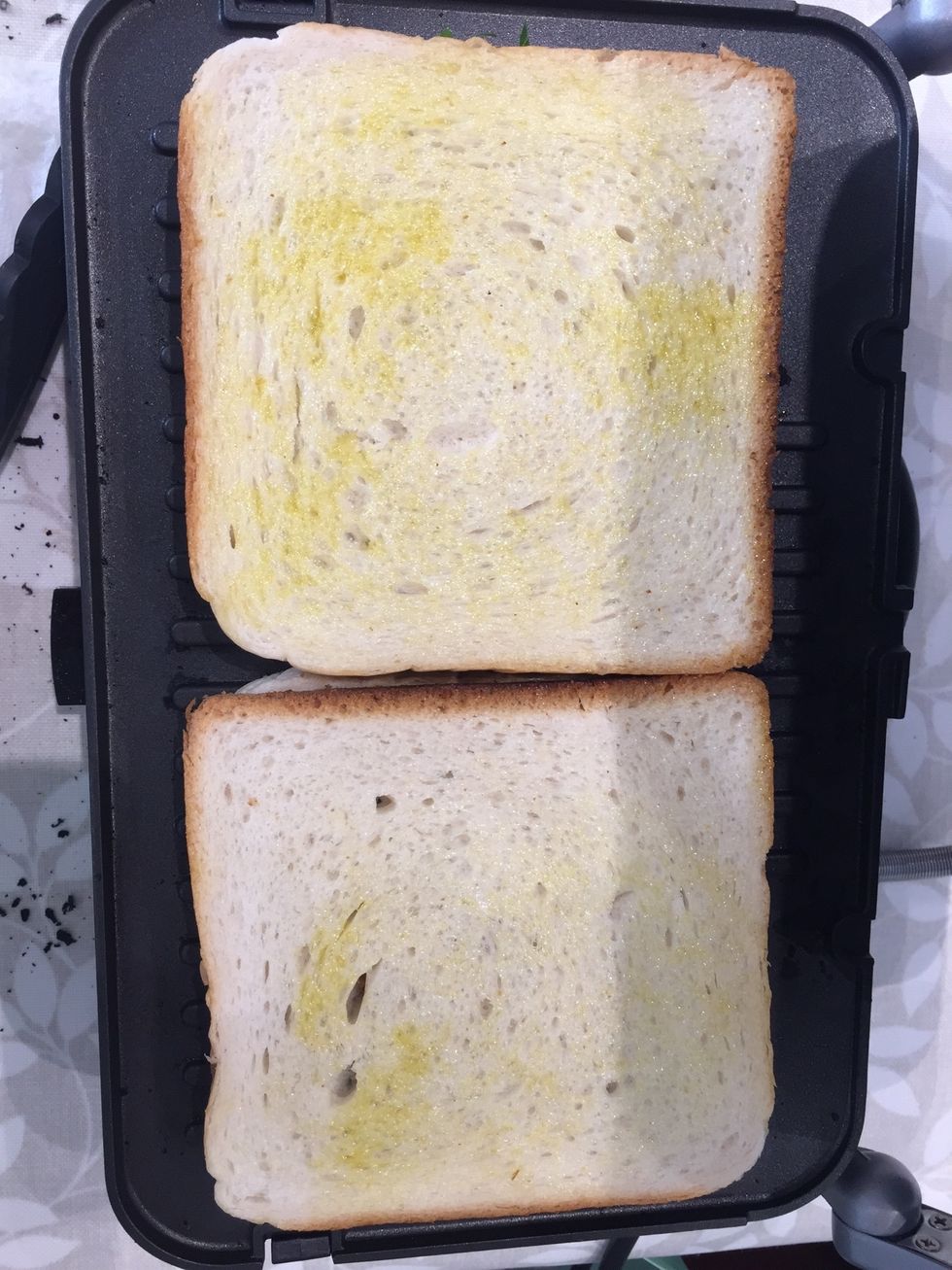 Grill on high 4-5 mins then turn around so as to make the square grill mark. Close and grill 2-3 mins more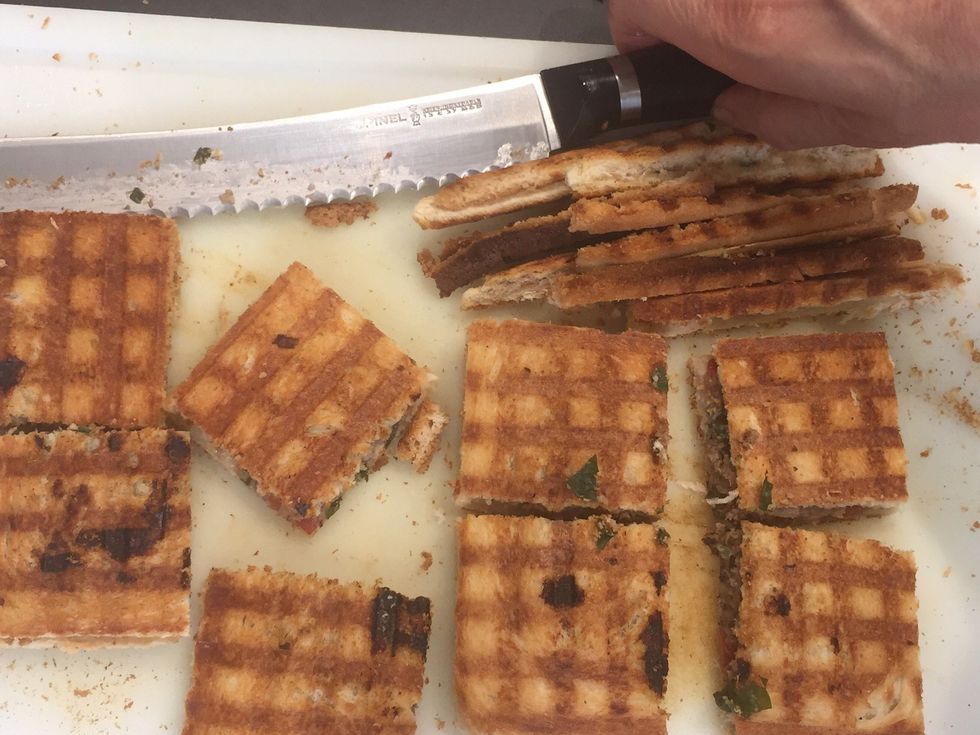 Cut the edges. And cut into 4 squares or other forms of your liking eg. It could b 4 sticks or 4 triangles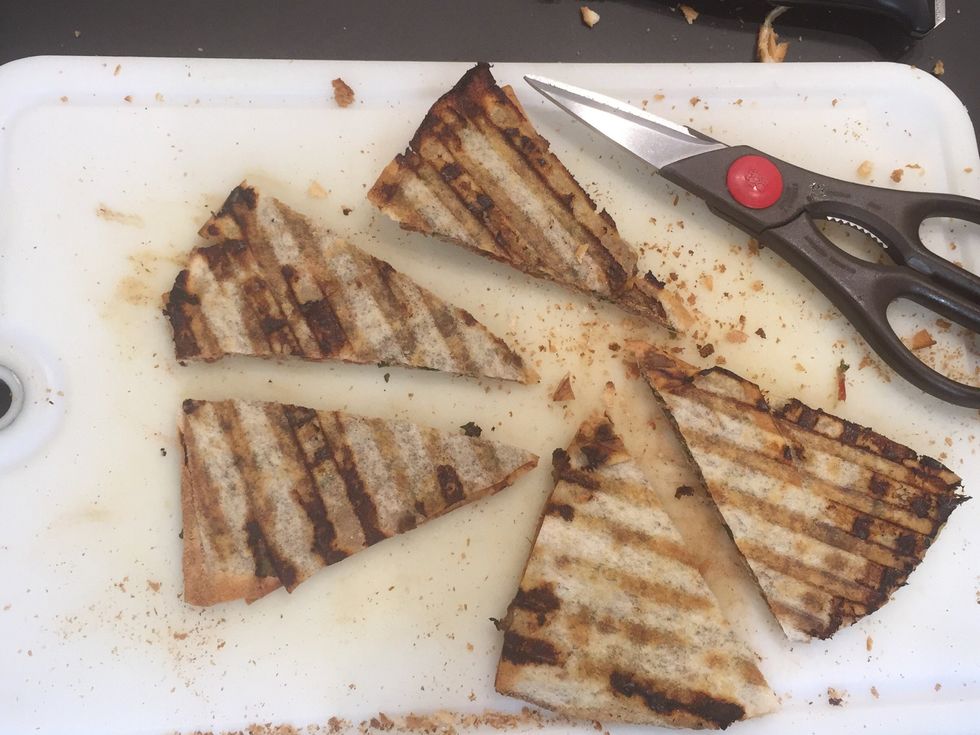 Arabic bread. Proceed same method and then you can cut them with scissors thin triangles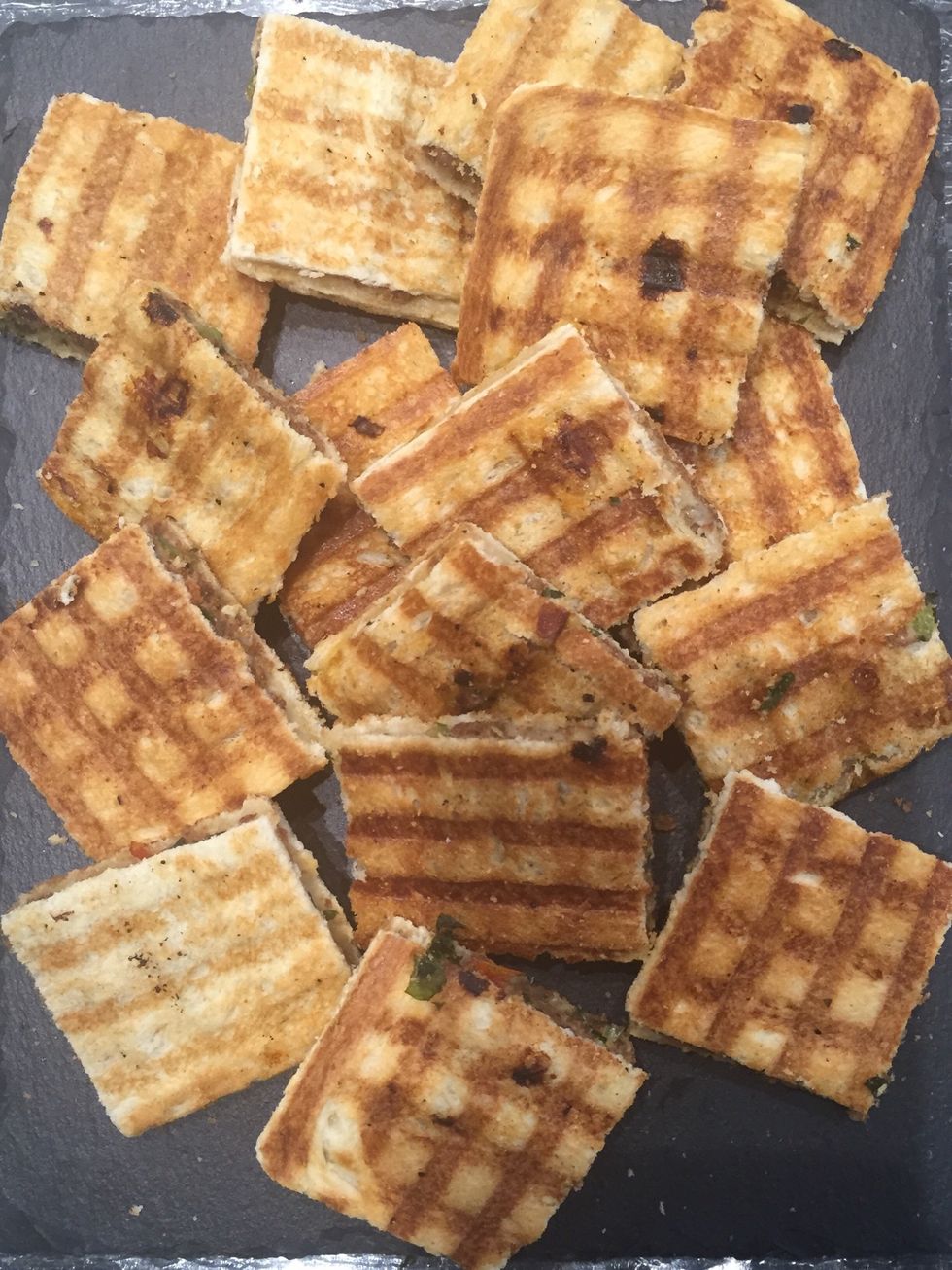 500.0 Minced meat(traditionally lamb)
1.0 Onion small(grated and squeezed)
1/2 Green bell pepper finely chopped
1.0 Tomato small finely chopped
1.0Tbsp Tomato paste
2.0Tbsp Parsly chopped
2.0 Garlic cloves
2.0Tbsp Chili (personal preferece) or more
4.0Tbsp Olive oil
2.0tsp Salt
1.0tsp Pepper
2.0tsp Cinamon
1.0tsp Mixed spices (personal preferences)
Lebanese bread or toast bread or american bread