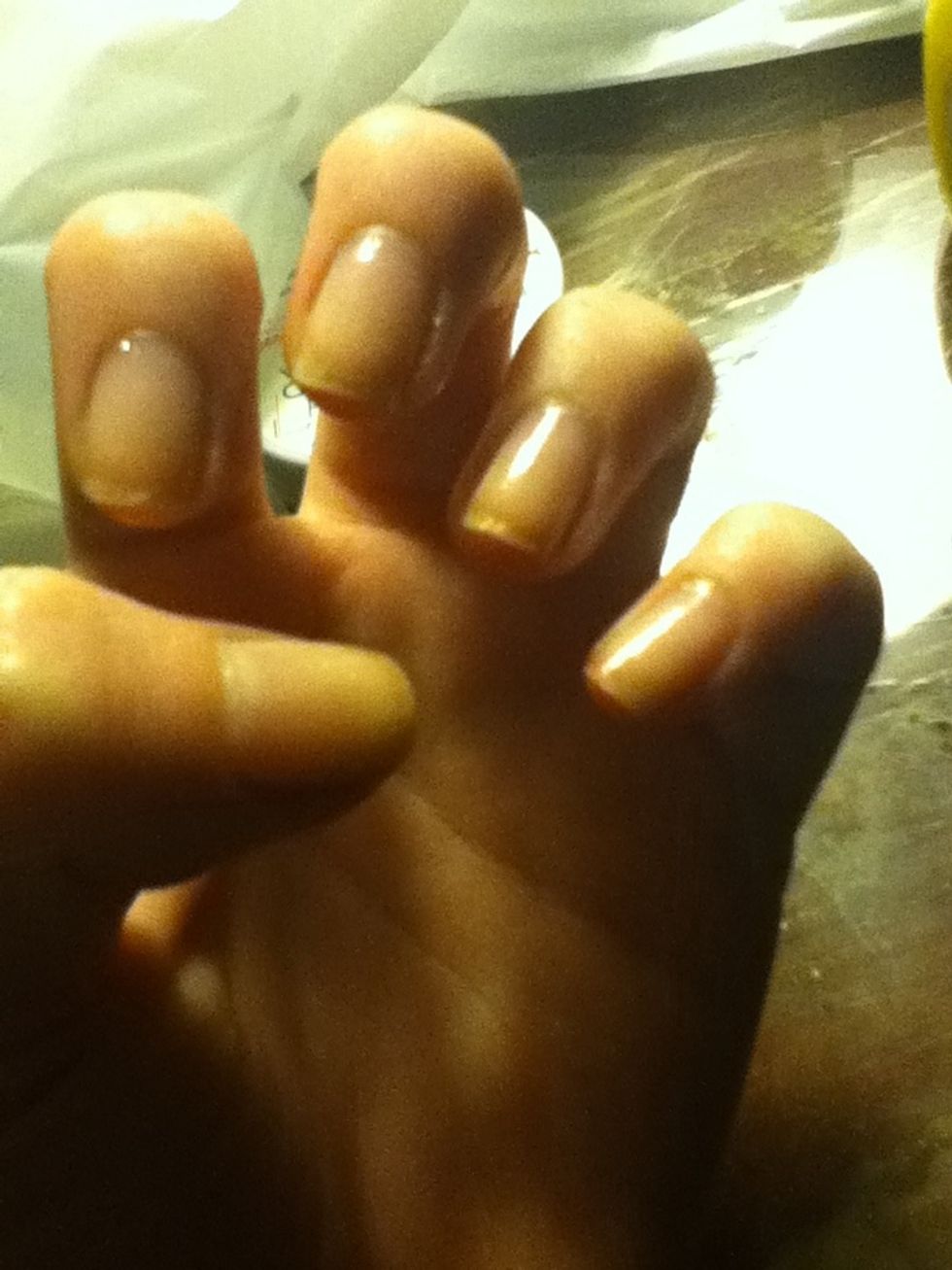 Start with a base coat!
Then add blue nail polish. I'm using Revlon coastal surf.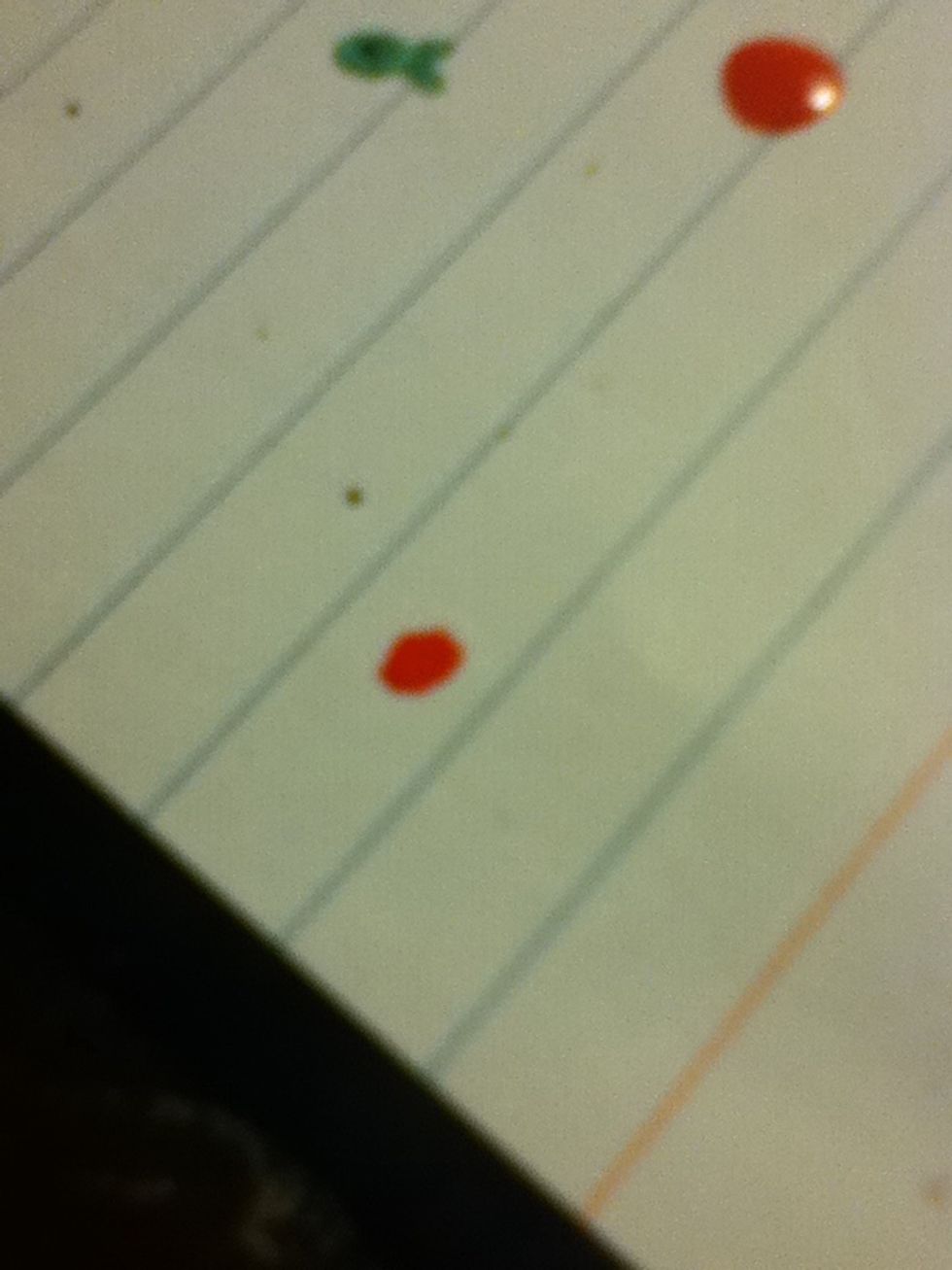 To make the fish we're gonna add start with an oval shape. I used a toothpick but pushed the tip down on the table to make it more flat. You can also use a dotting tool.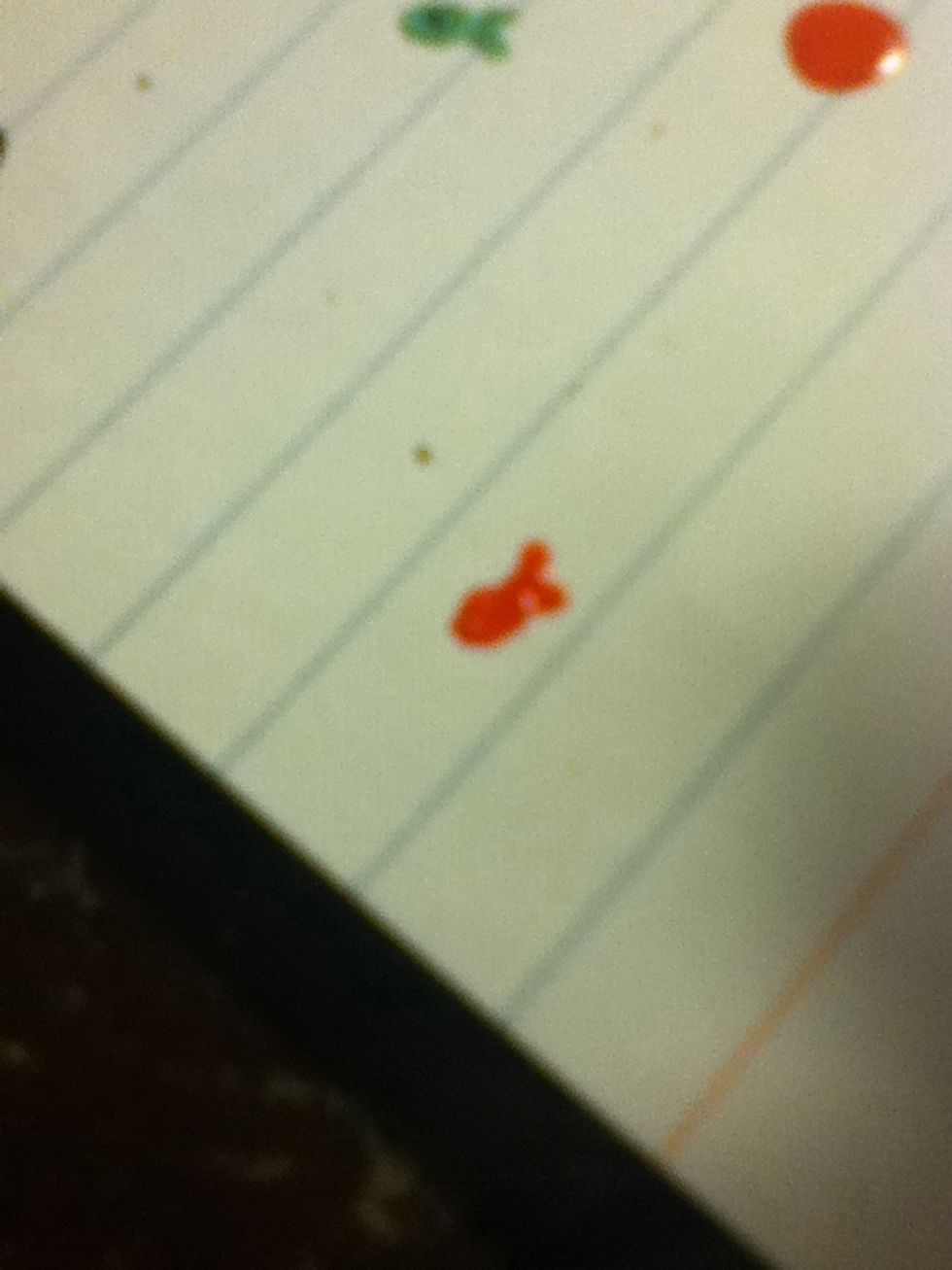 For the tail add a sideways 'v'.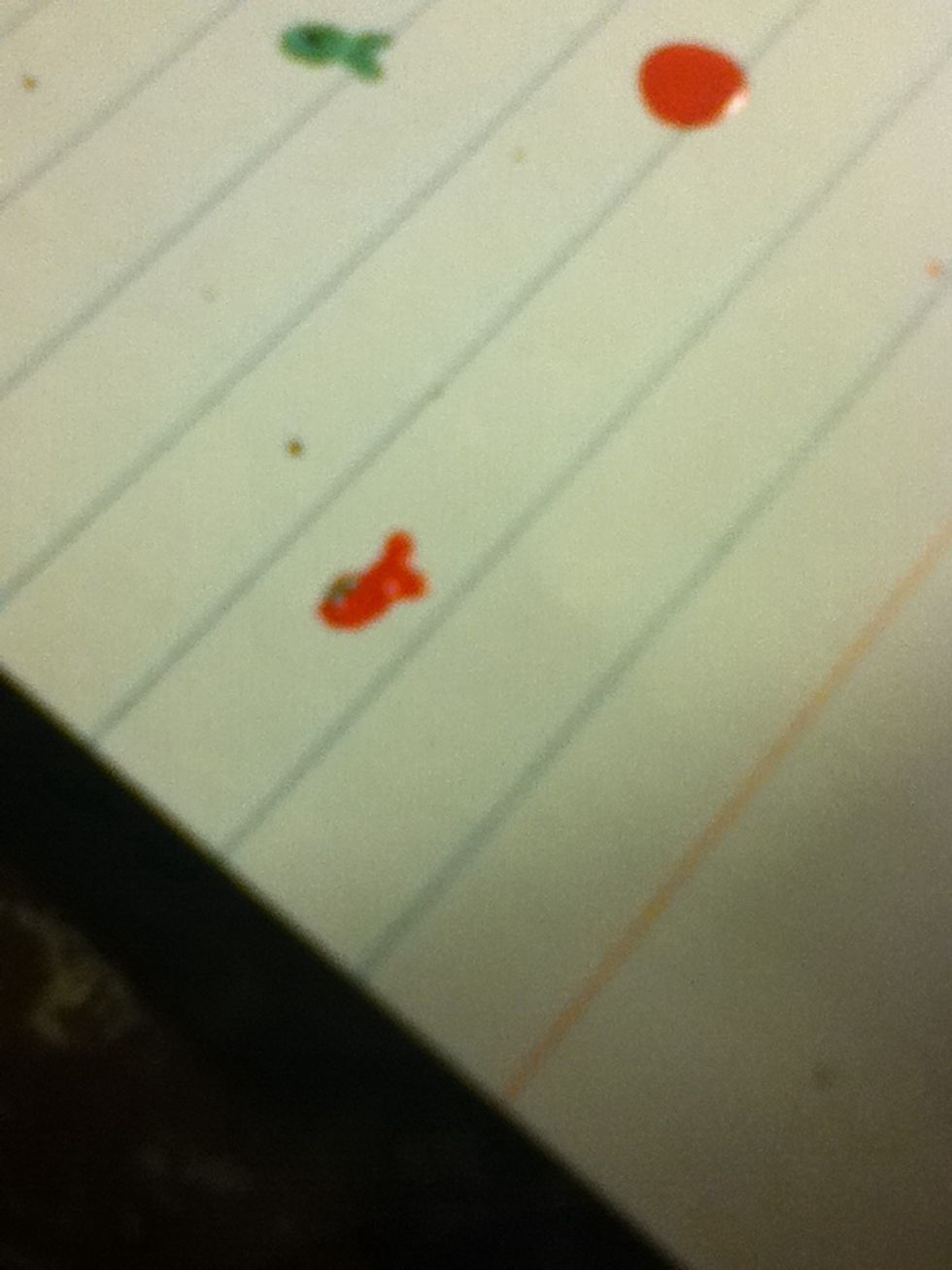 And of course add an eye! Sorry for the bad quality!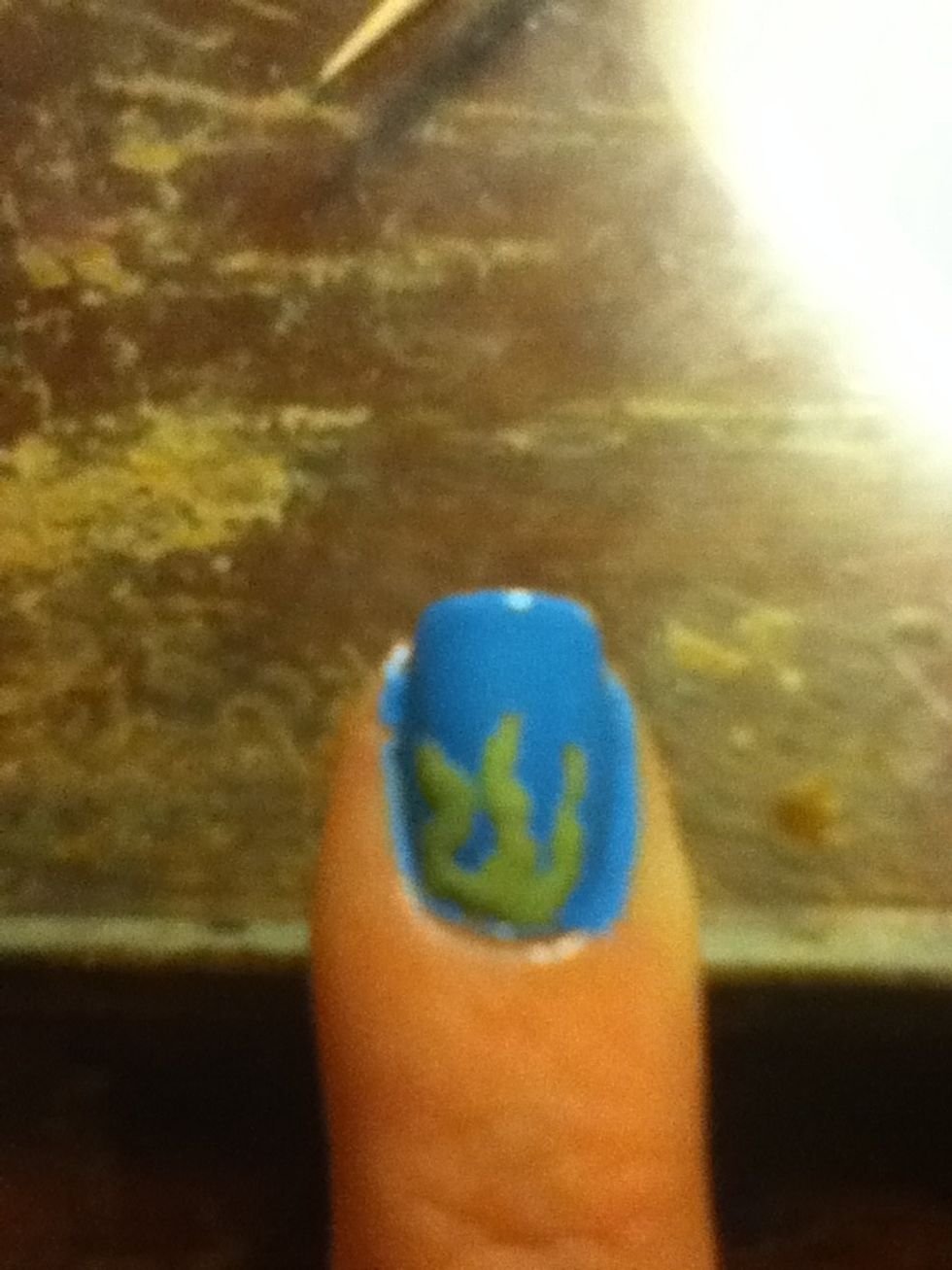 Back to the nail now lol. Add some seaweed just by making wavy lines.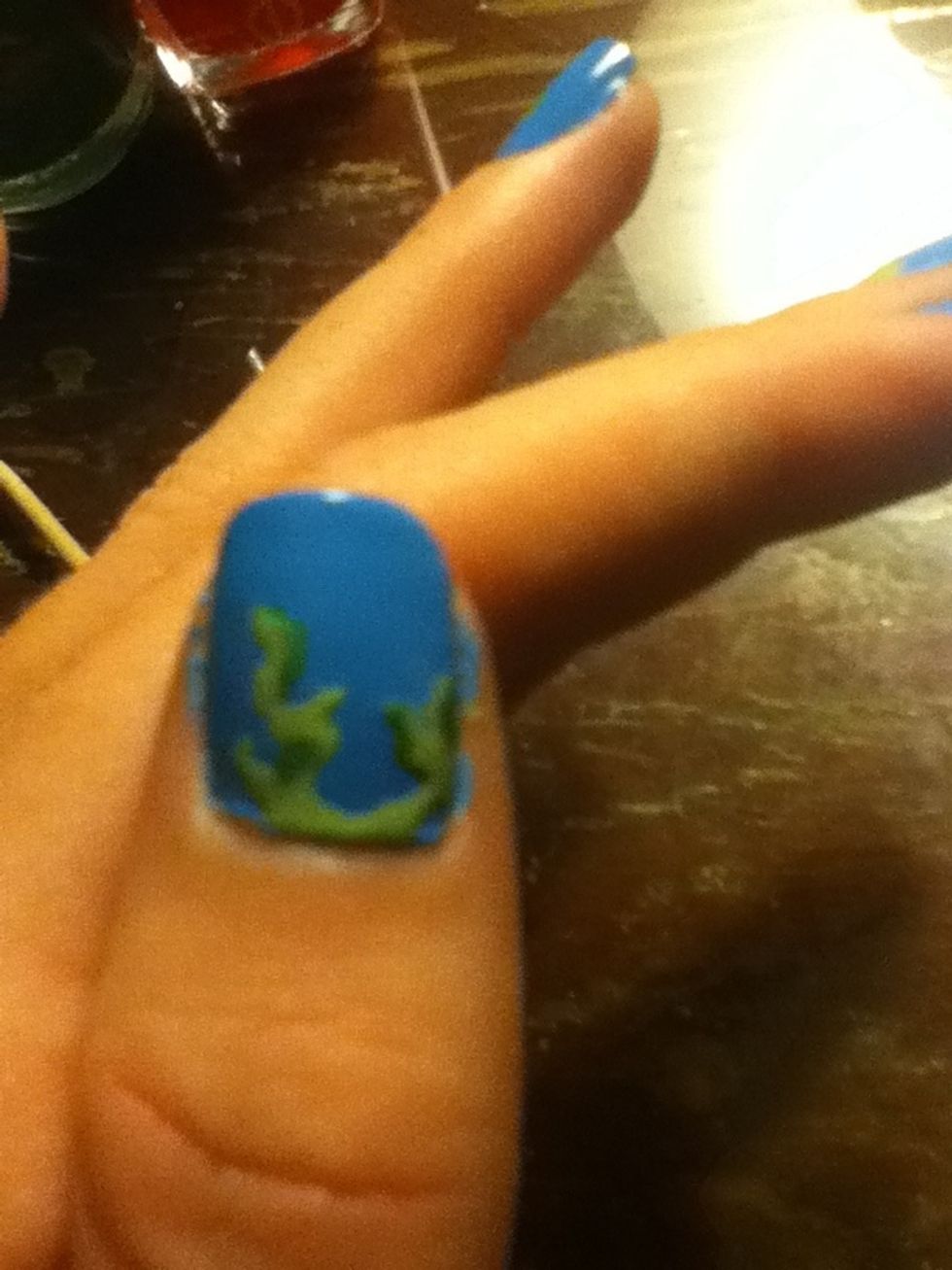 Optional: add a darker green around some edges to give it more detail.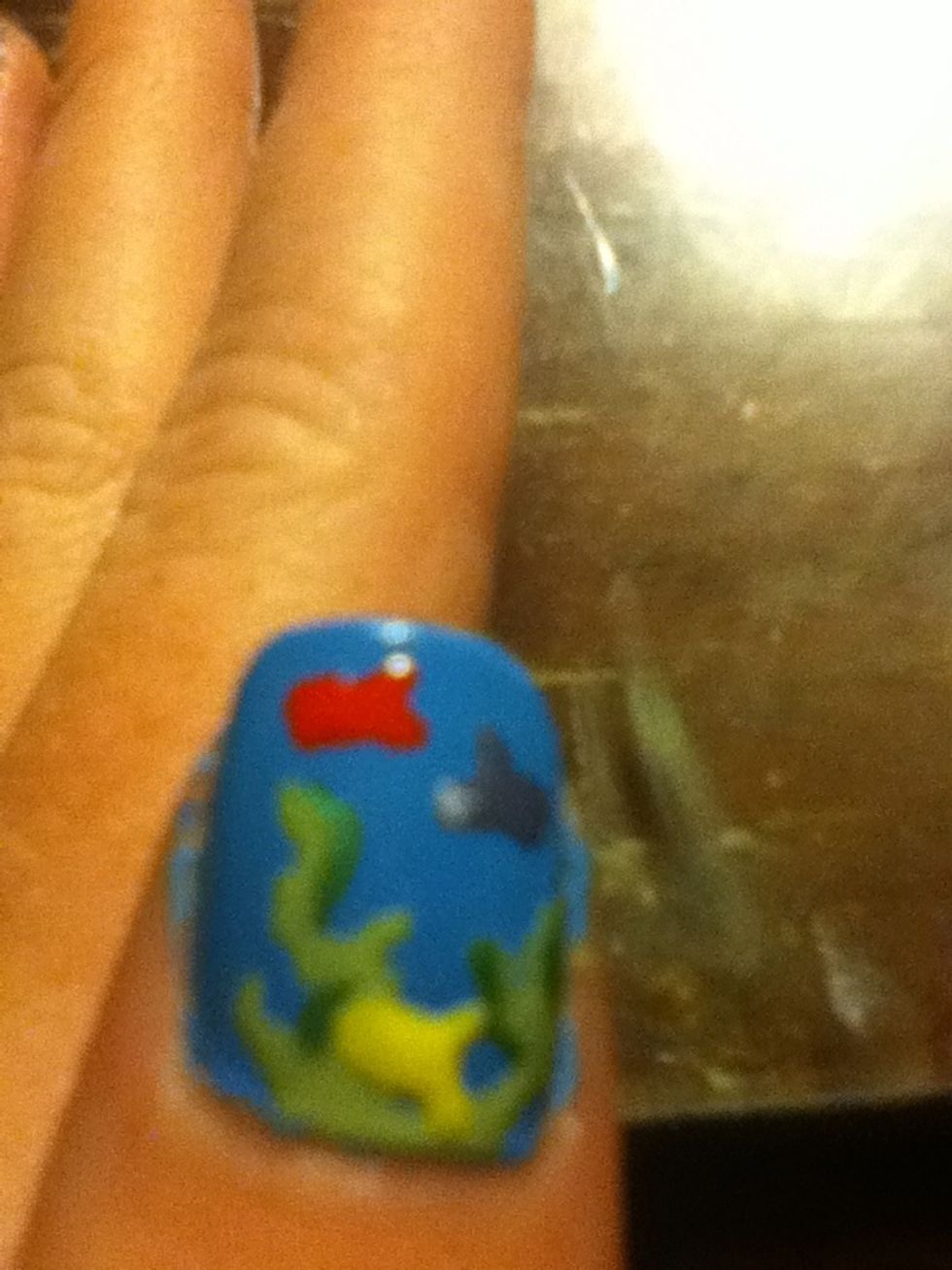 Add fish!!!!(: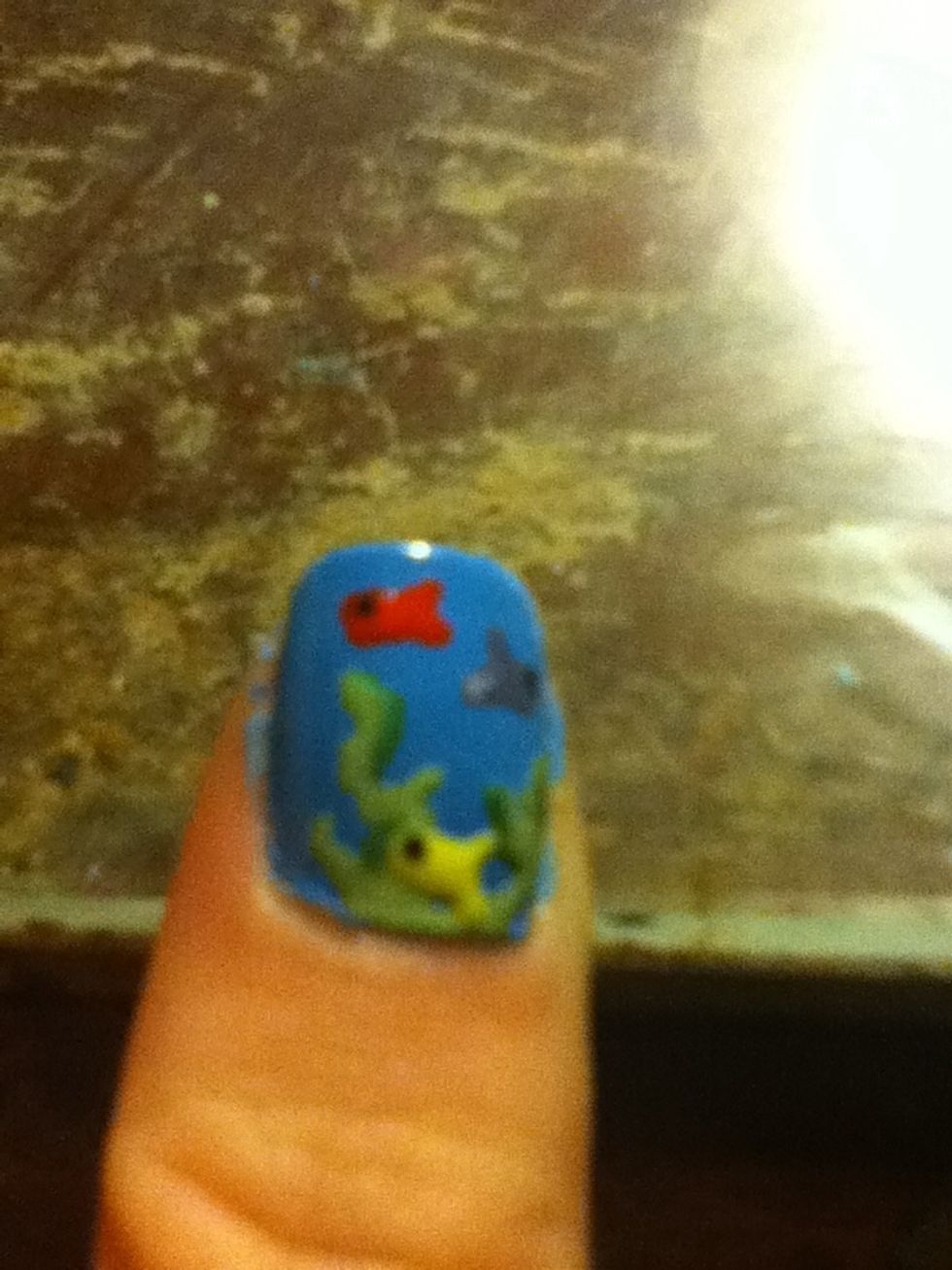 Add the eyes and you're done!
Blue nail polish
Green nail polish
Darker green nail polish
Different nail color polishes
Toothpick/dotting tool