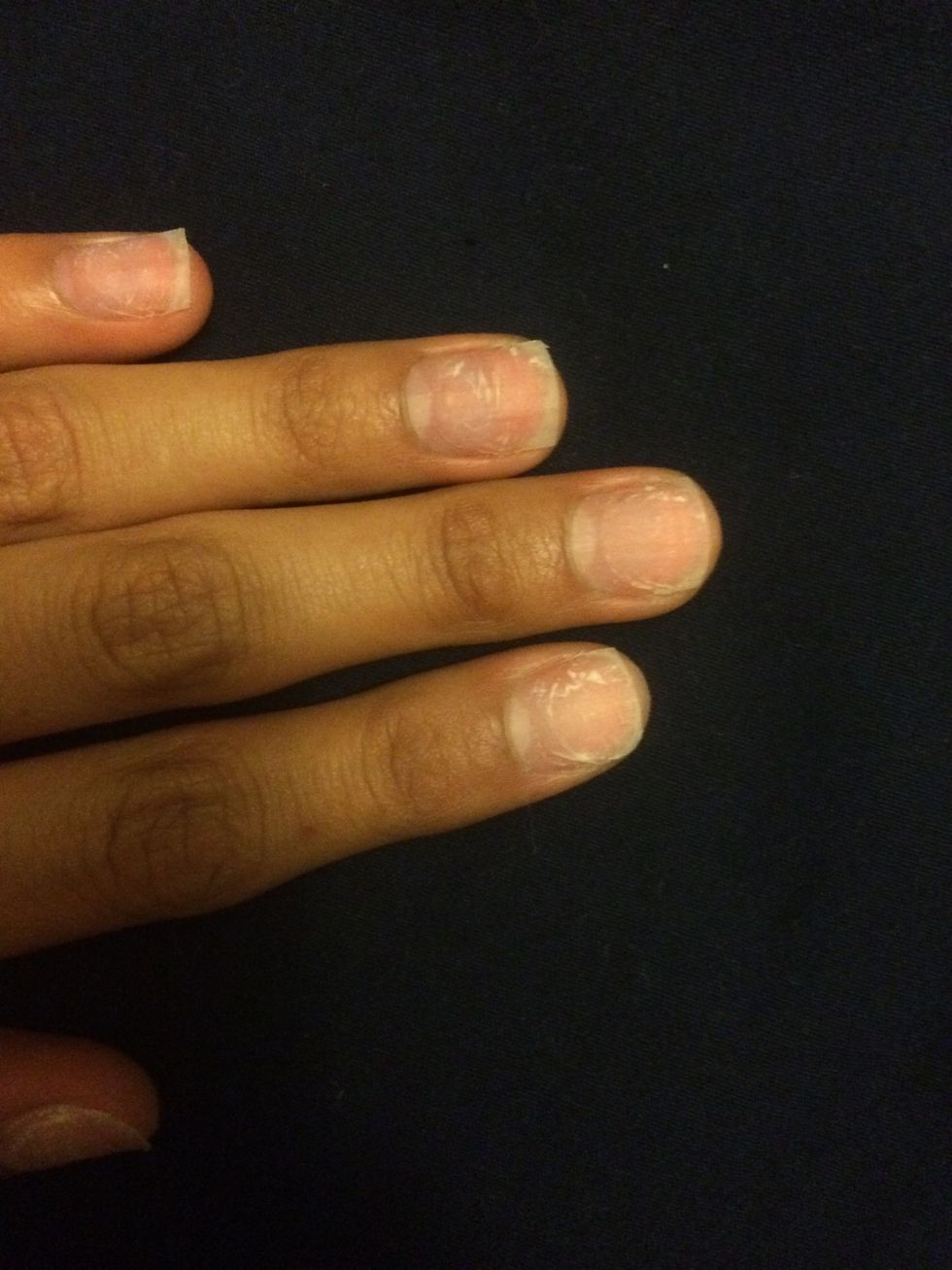 Step 1:Trim and file your nails to your desired length and shape. Wash your hands, make sure your nails are completely dry!!!!! Sorry for my nail's appearance, I had acrylics for a month and a half :(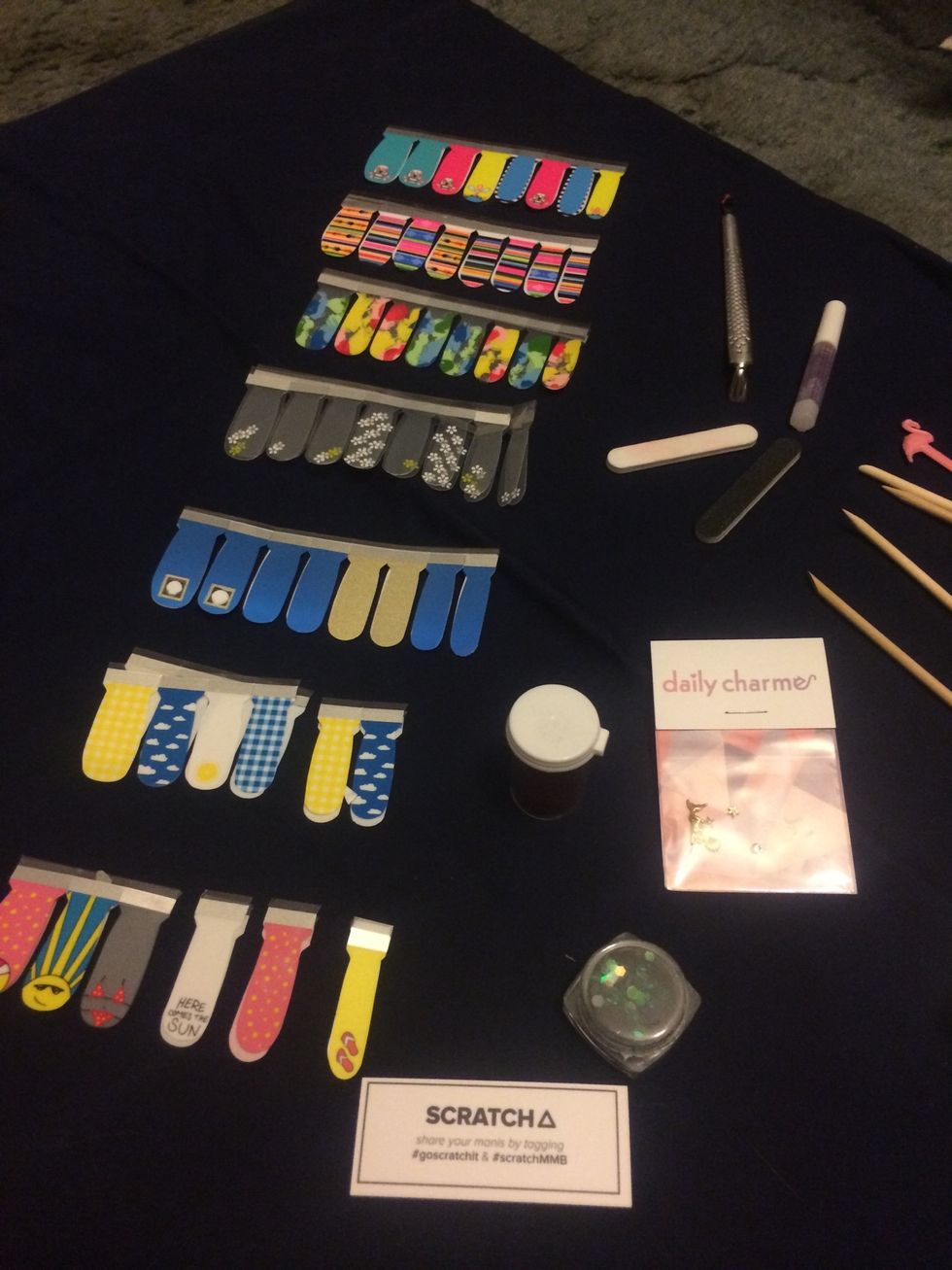 Pick your design! I have a subscription to scratch. It's pretty cool comes with 3 sets and surprise gifts!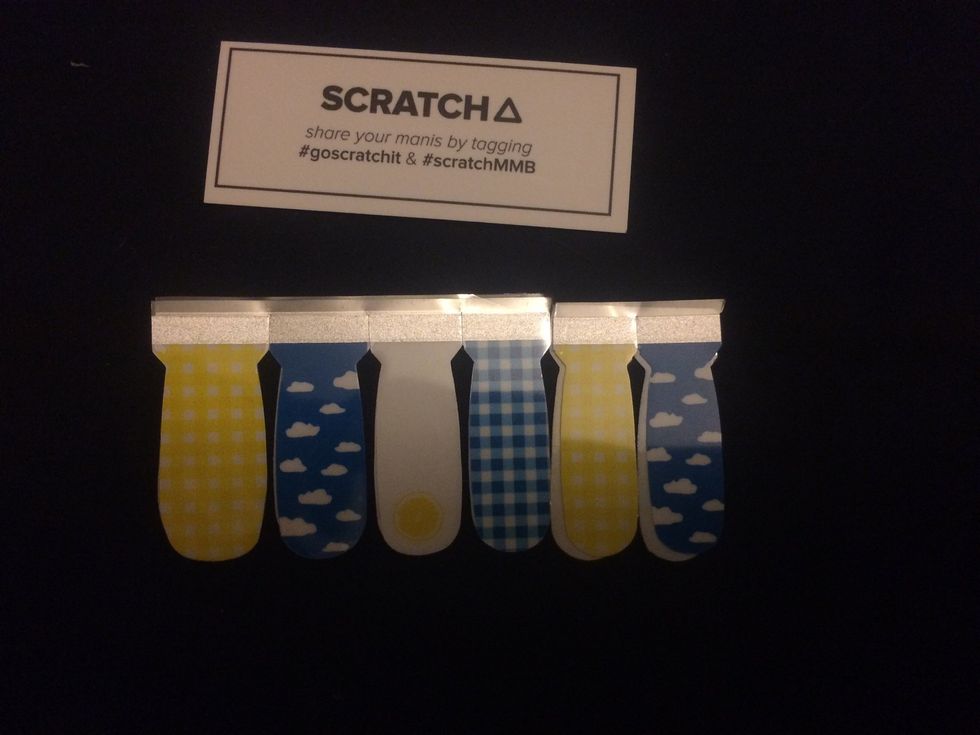 I chose this set, feeling summery today!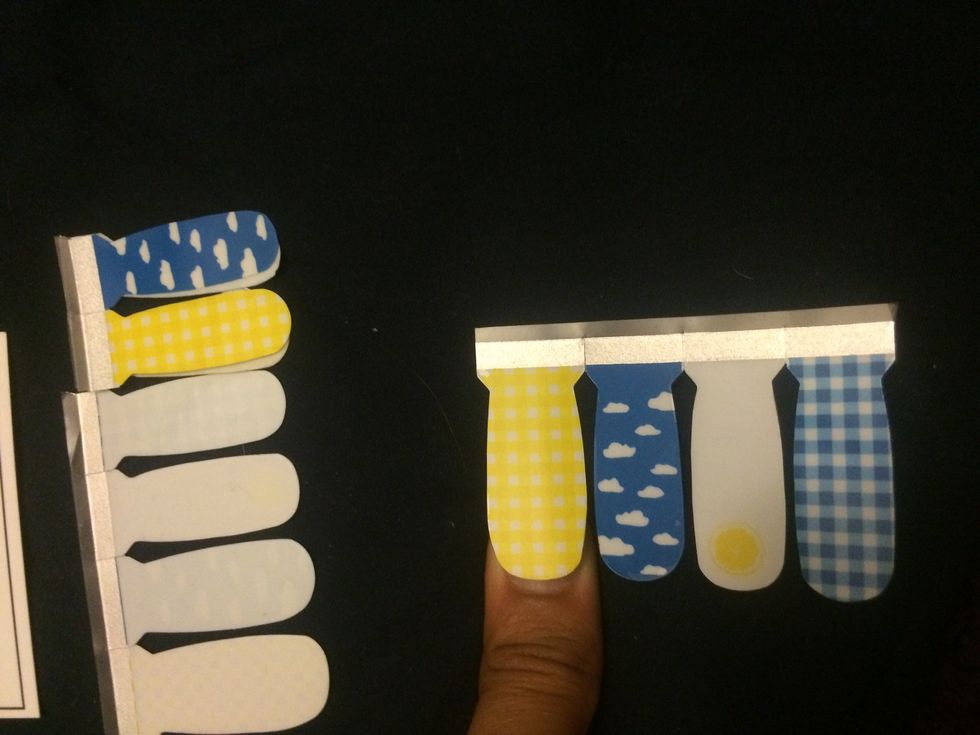 Next step is finding the right sizes. Put the sticker up against your finger nails and check the fit. Don't worry if they're slightly bigger on the sides, they can be filed down later.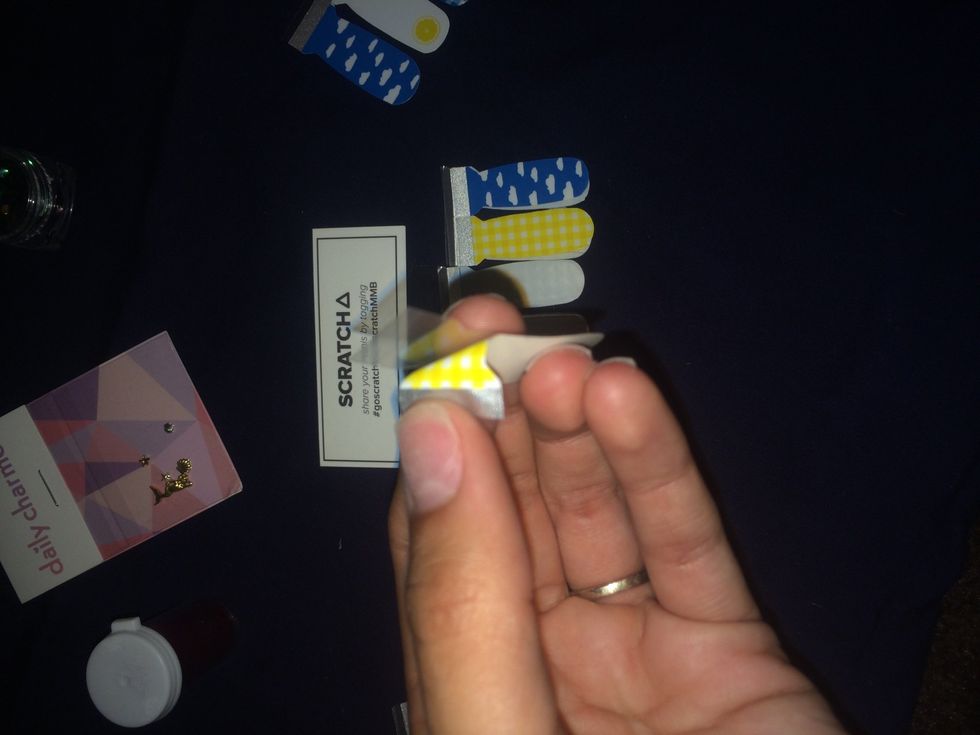 Peel off the front plastic off first.
Next the back one. This one will reveal the sticky side.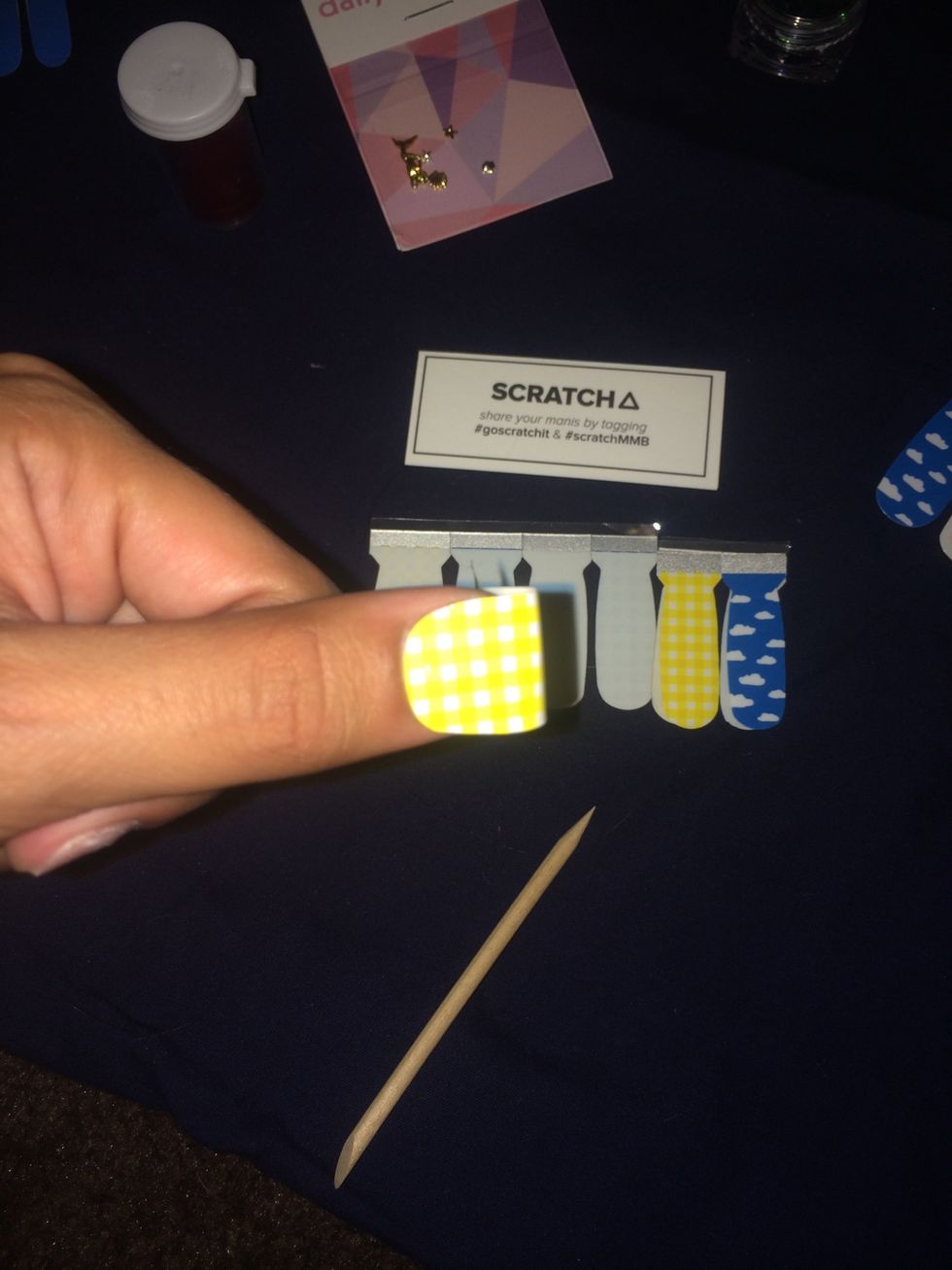 When you go to put it on, center it first. If the sticker fits perfectly it might be easier to start at the sides first. I like to push my cuticles back first before I put the sticker on.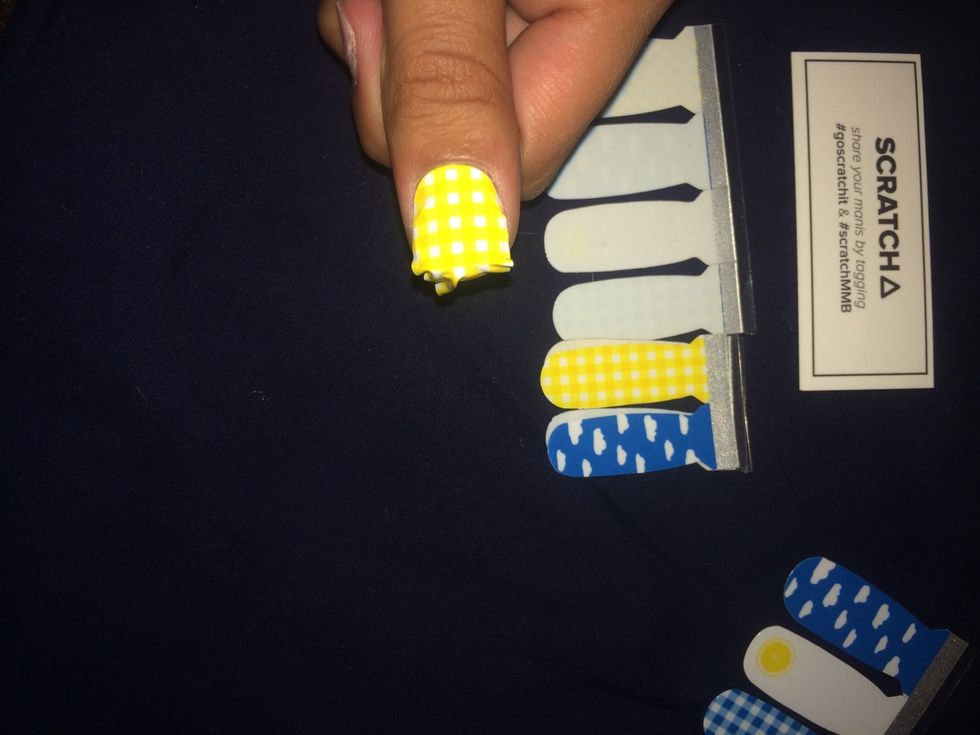 After you've centered it you can stick down the sides I use the flat end of the cuticle stick to flatten it against my nail.
Sorry about the quality of the next pictures, you have no idea how hard it was to take these all by myself..... An applause is in order haha 😂😋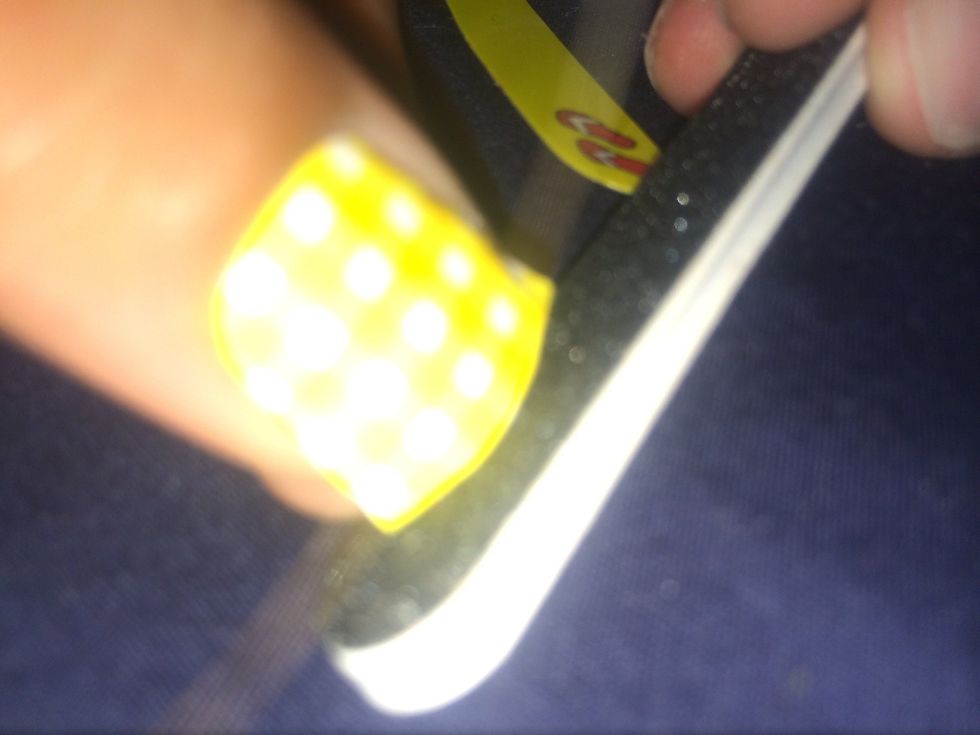 Next you'll file off the excess sticker. I find that it's easier if you start at the tips of your nails and you only file in one direction. You'll get less rips and wrinkles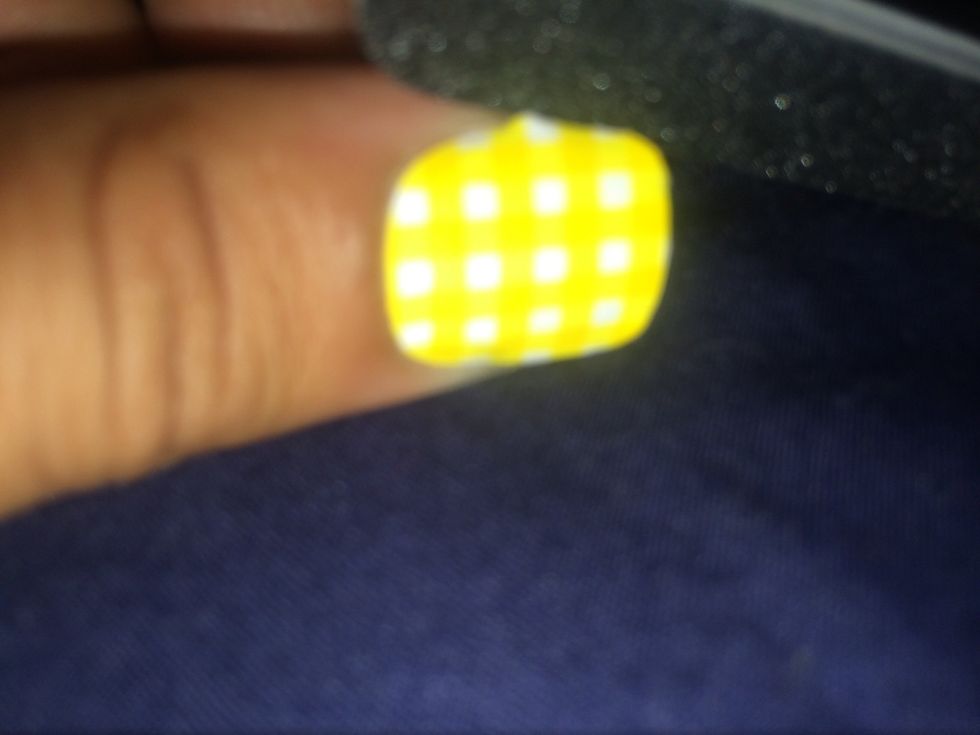 Then do the sides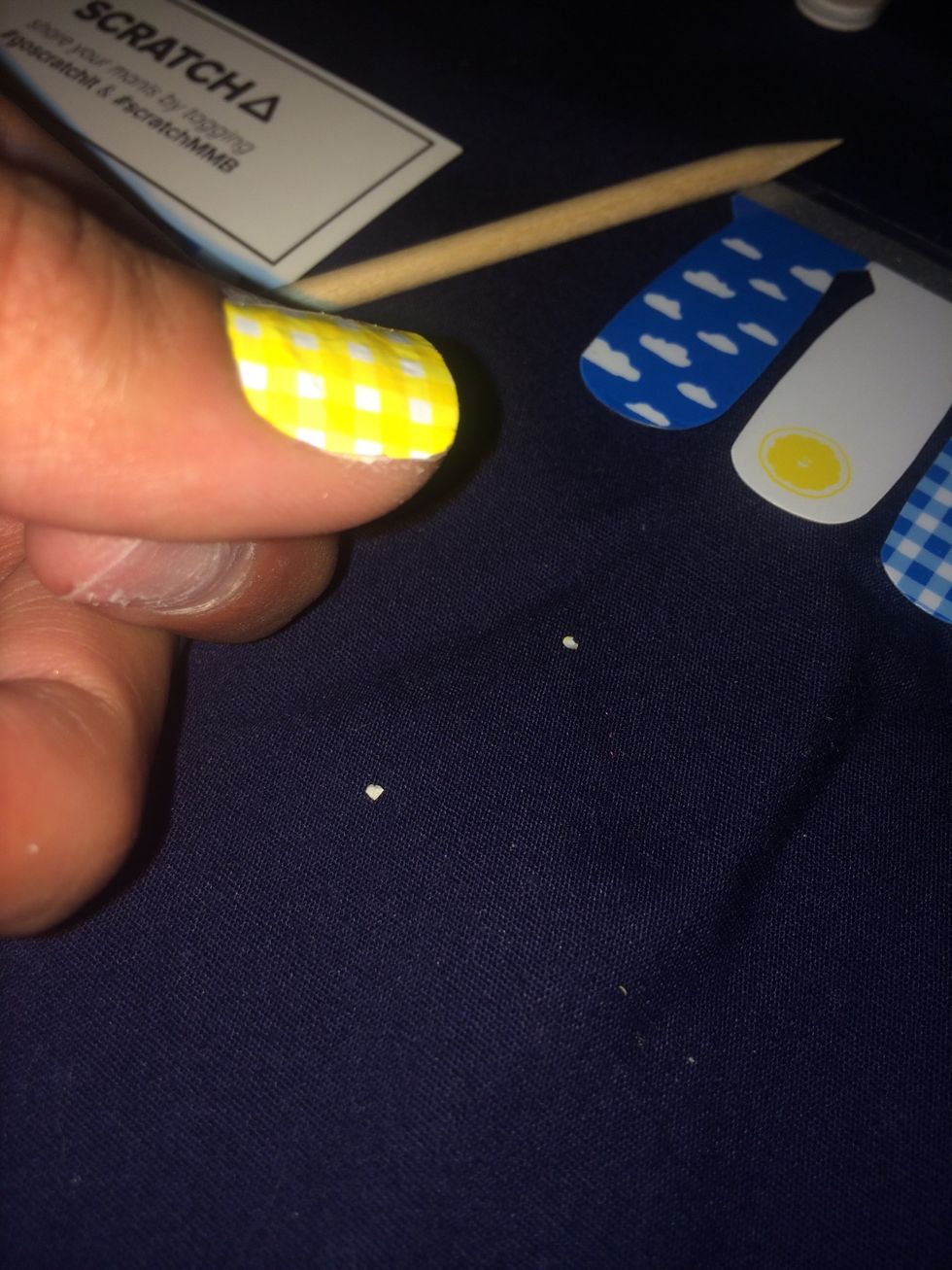 And TA-DA
Finished product. First off let me say I KNOW they're not the best looking BUT my nails are in very CRAPPY condition right now but when they're better I'll do another 😊 promise
Nail clippers
Nail file
Nail stickers
Cuticle pusher