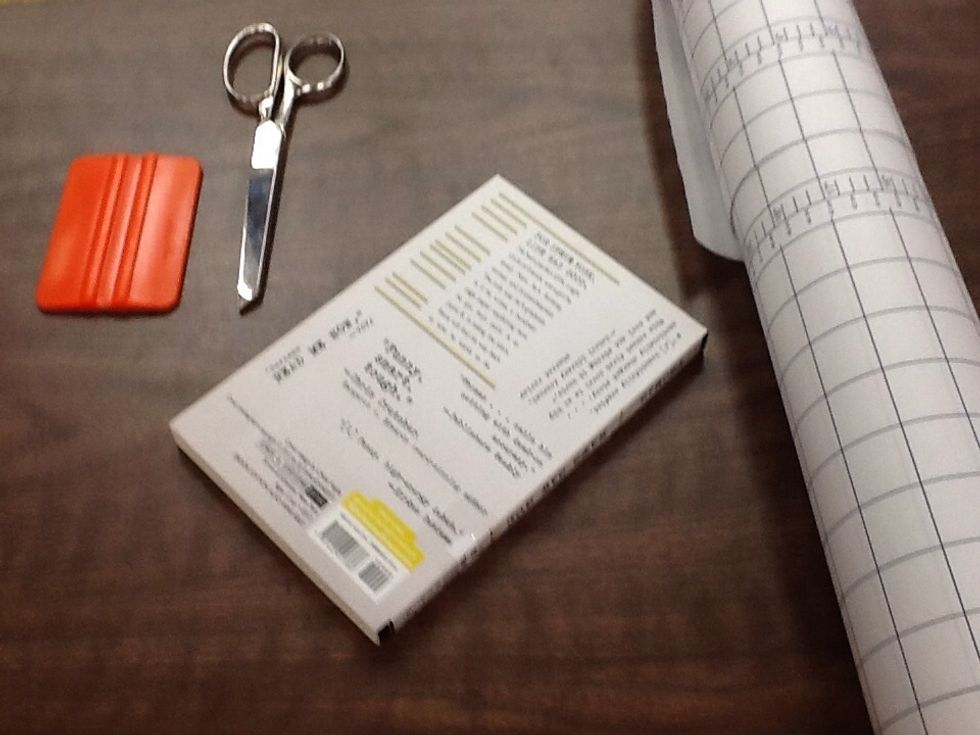 Gather all your supplies.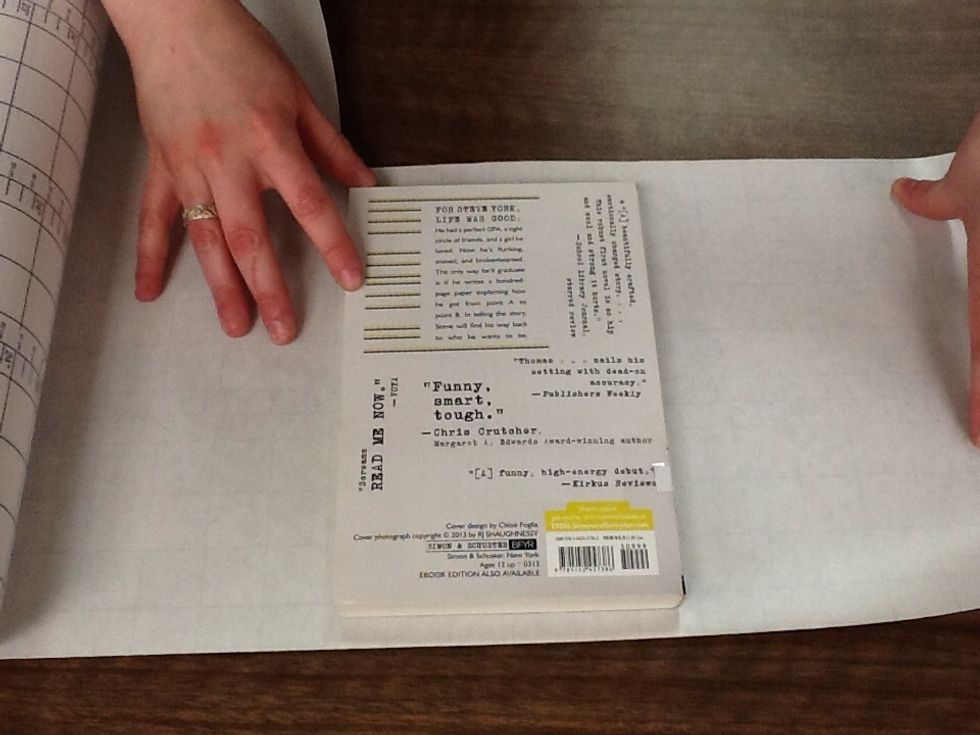 Measure the laminate to fit the book leaving one-inch excess around the edges. Cut the laminate.
Remove the paper backing from the laminate and apply laminate to the paperback carefully.
Press the laminate to cover the entire book.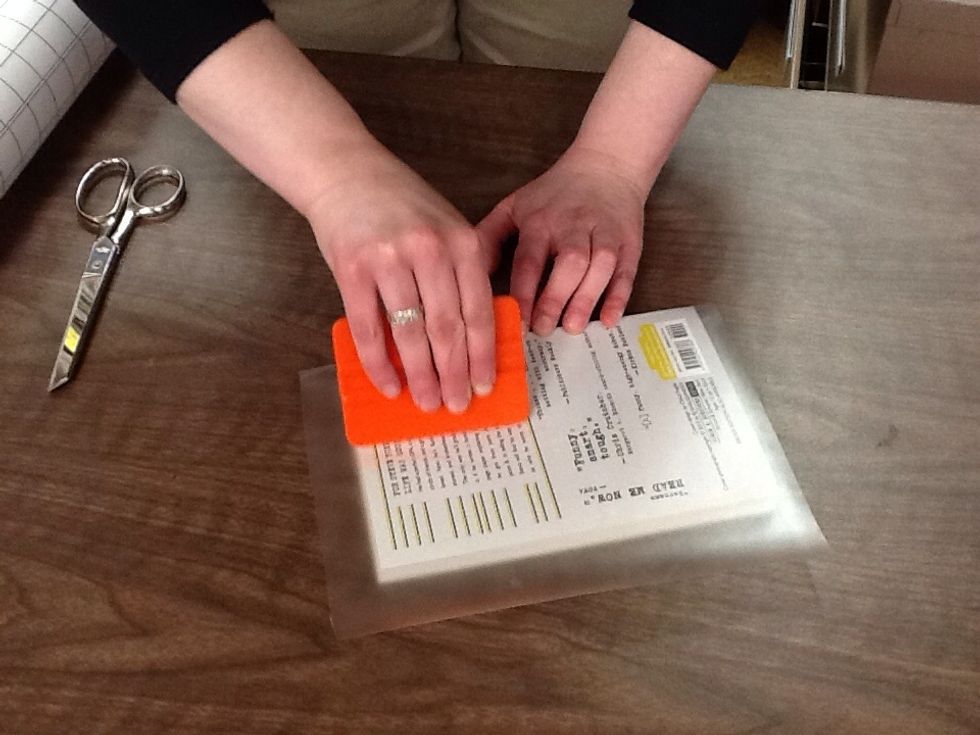 Use the squeegee to firmly press out all air bubbles and wrinkles from the front and back covers and along the spine.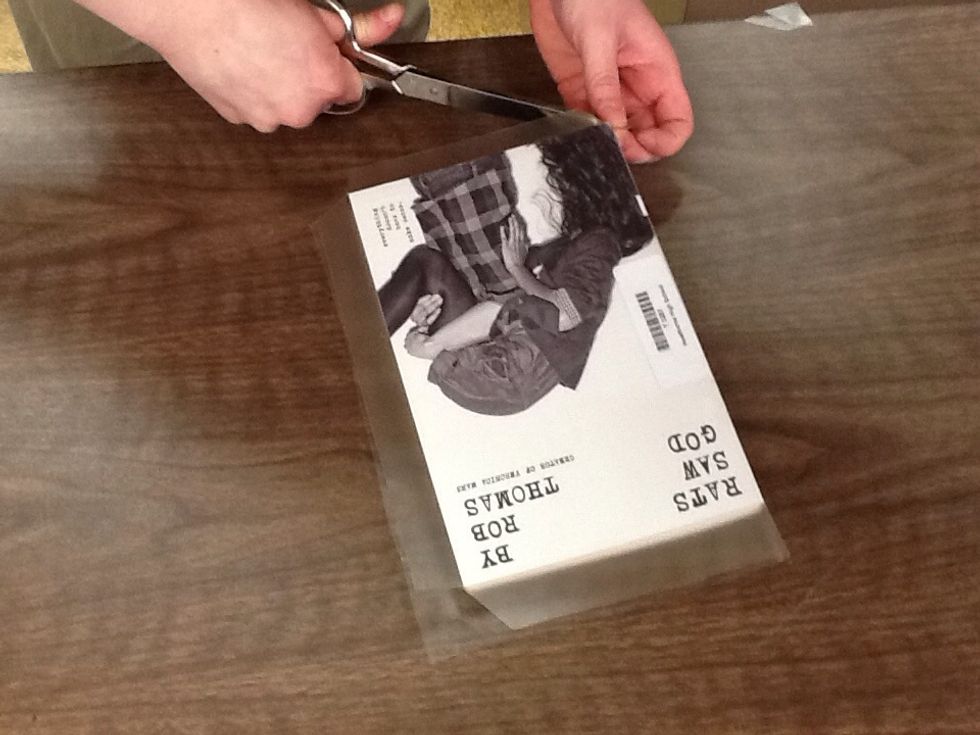 Cut the laminate diagonally at each corner. Cut the laminate on a diagonal at the spine of the book and cut straight across the base of the spine to remove excess laminate.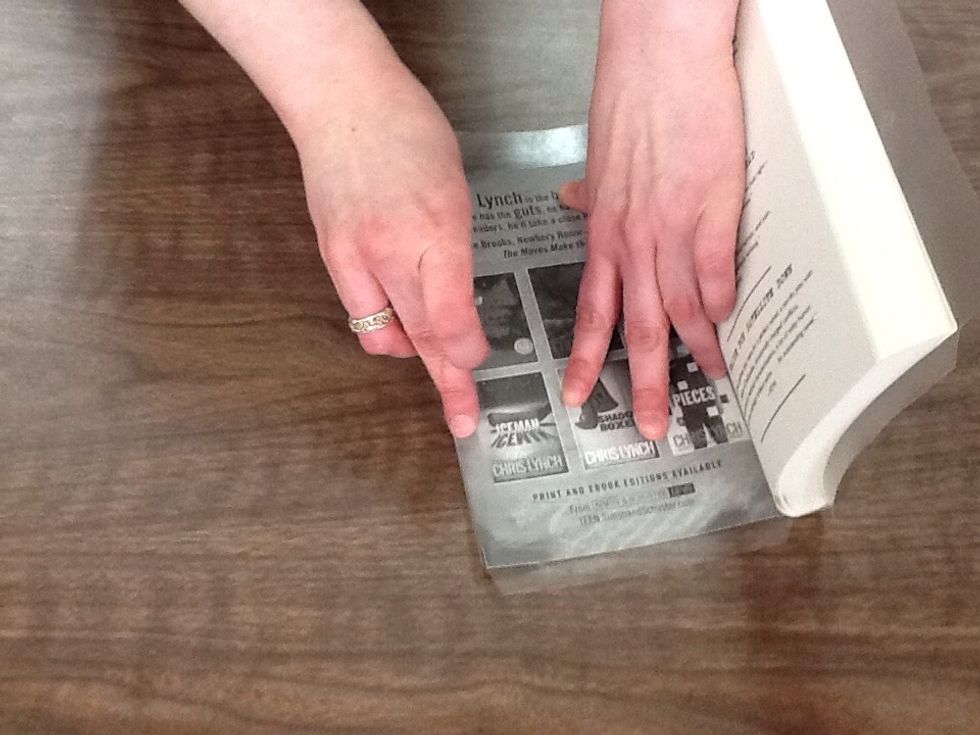 Fold the laminate into the inside cover on the top, bottom, and side.
Apply pressure with the squeegee to remove air bubbles and wrinkles.
Your paperback is now protected and ready for shelving in your classroom or library.
Paperback book
Scissors
Squeegee
Book laminate