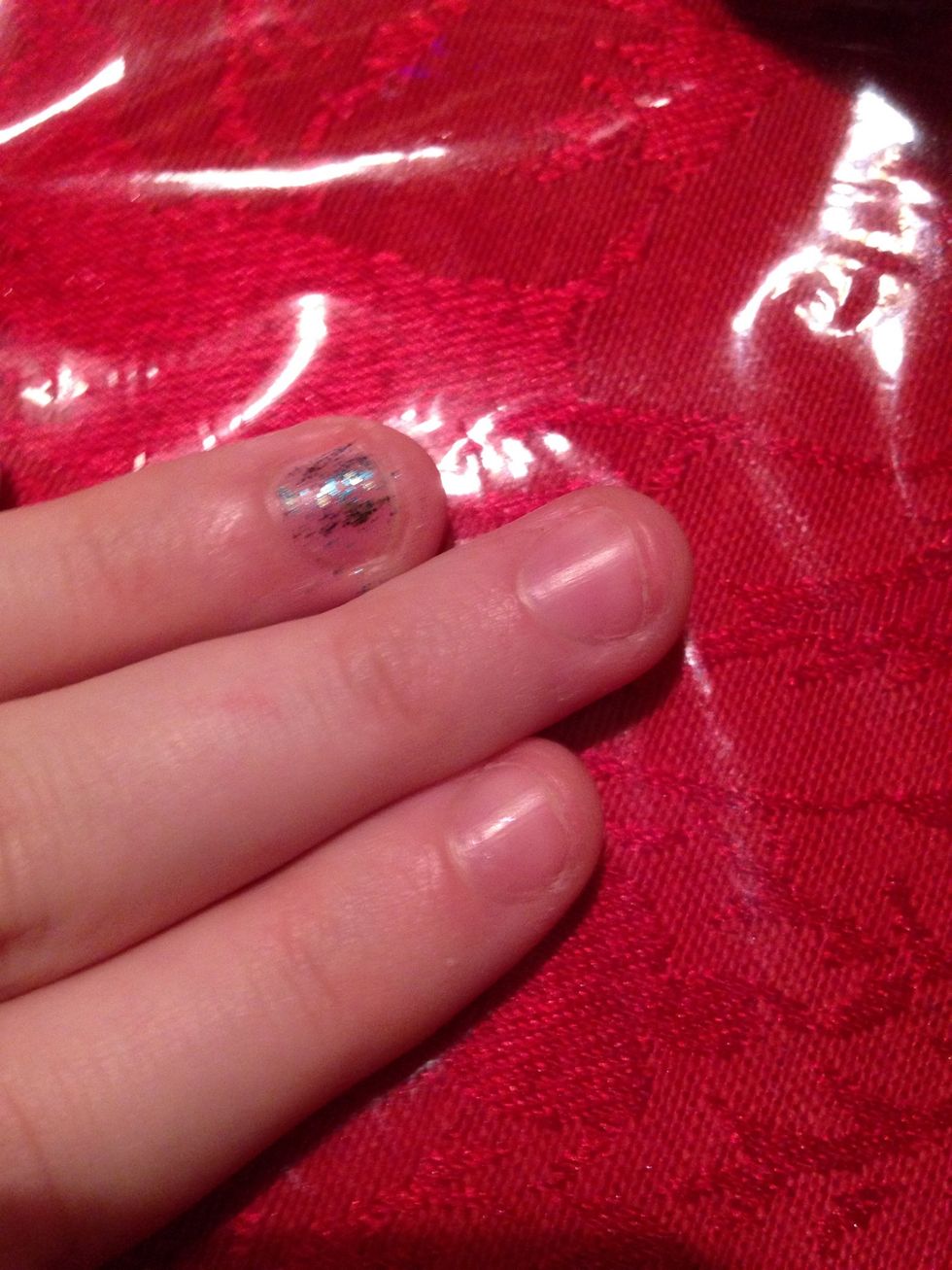 First you need nails (obviously) which as you can see I'm trying to grow out. You can put white polish on first, or a peel-off base coat. I'm using nothing because I have neither.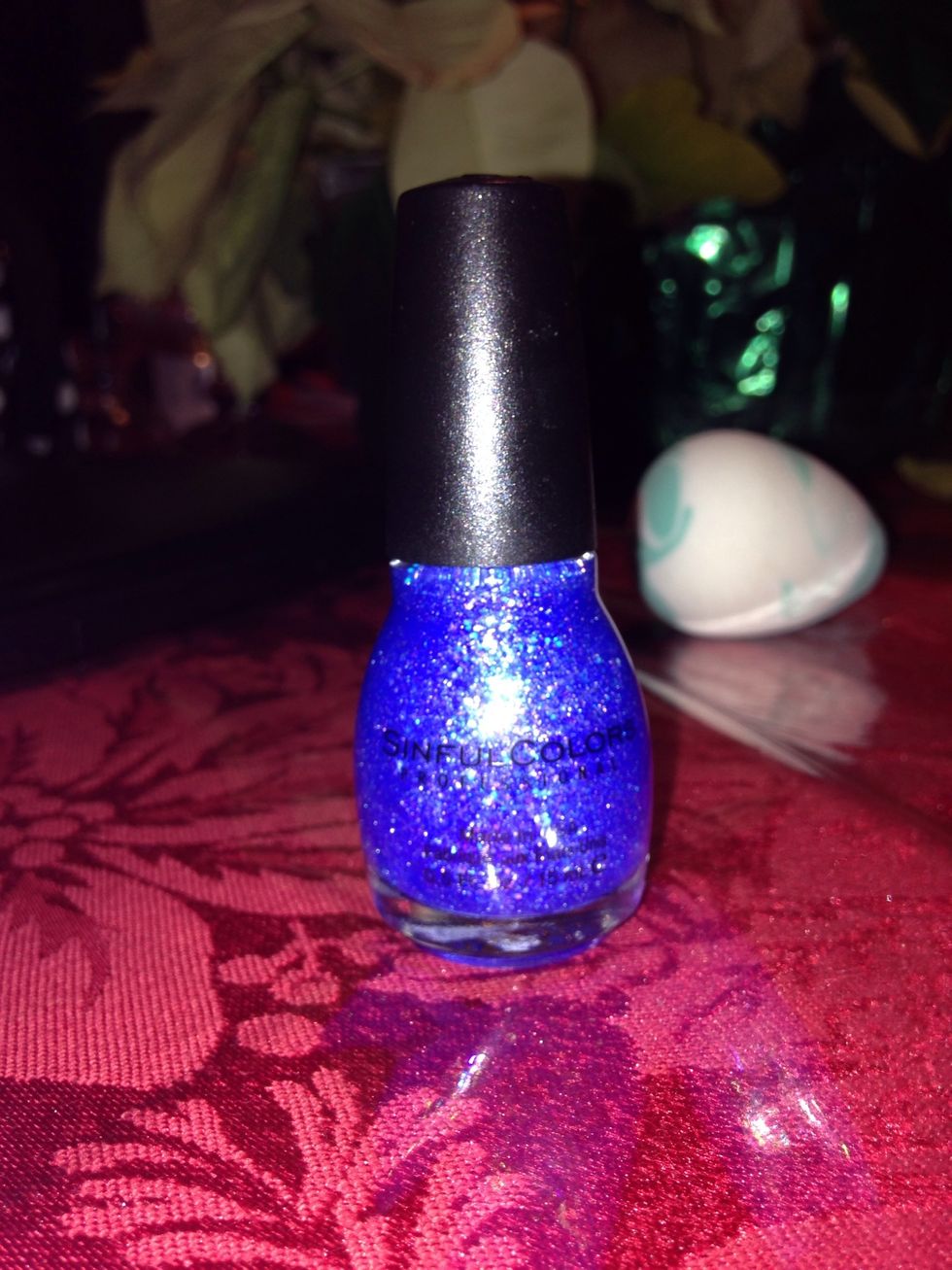 The first colour I'm using is from Sinful Colors and is named Hottie (381).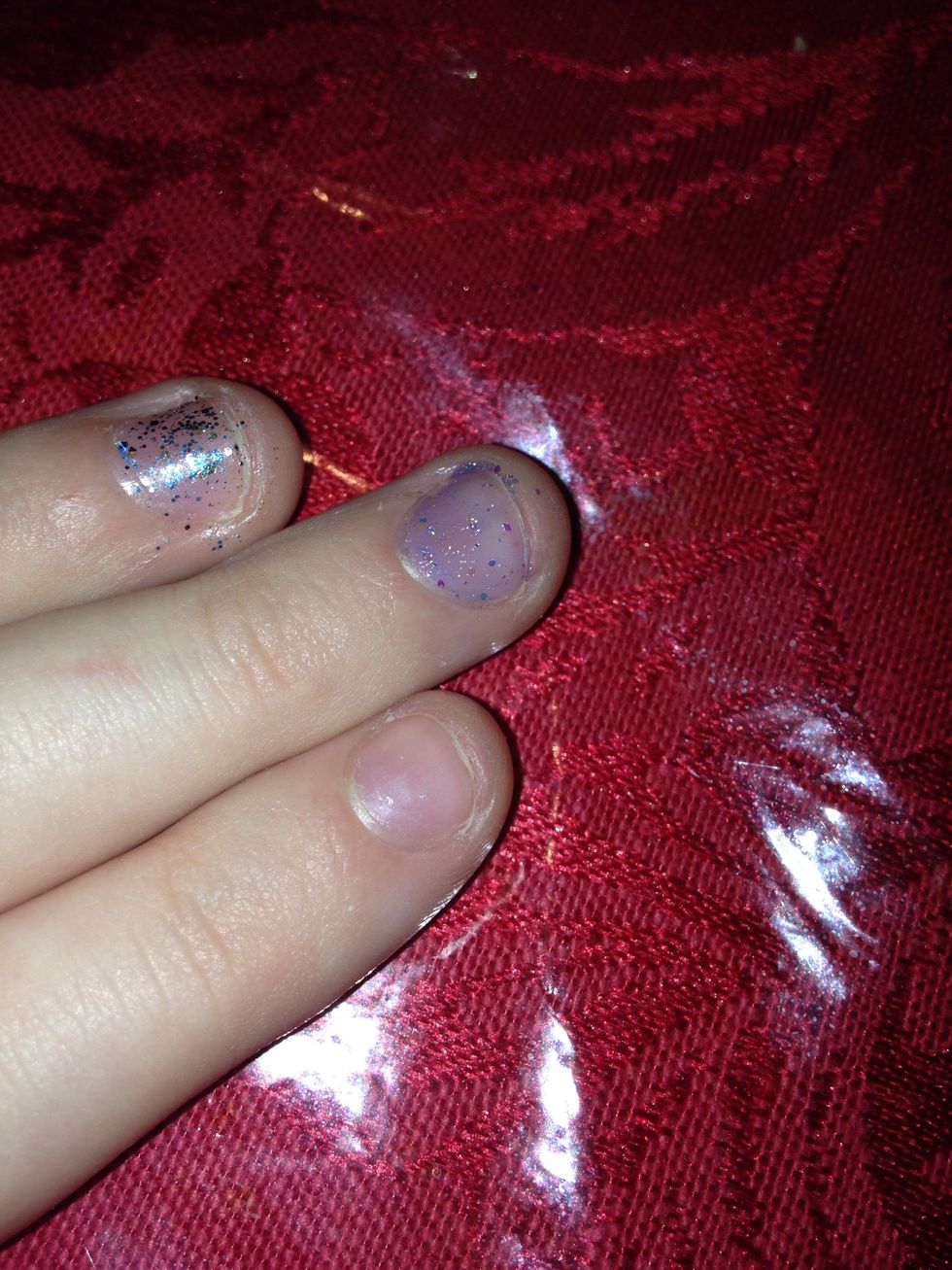 So you just apply it with the brush first coat.
Wait for it to dry.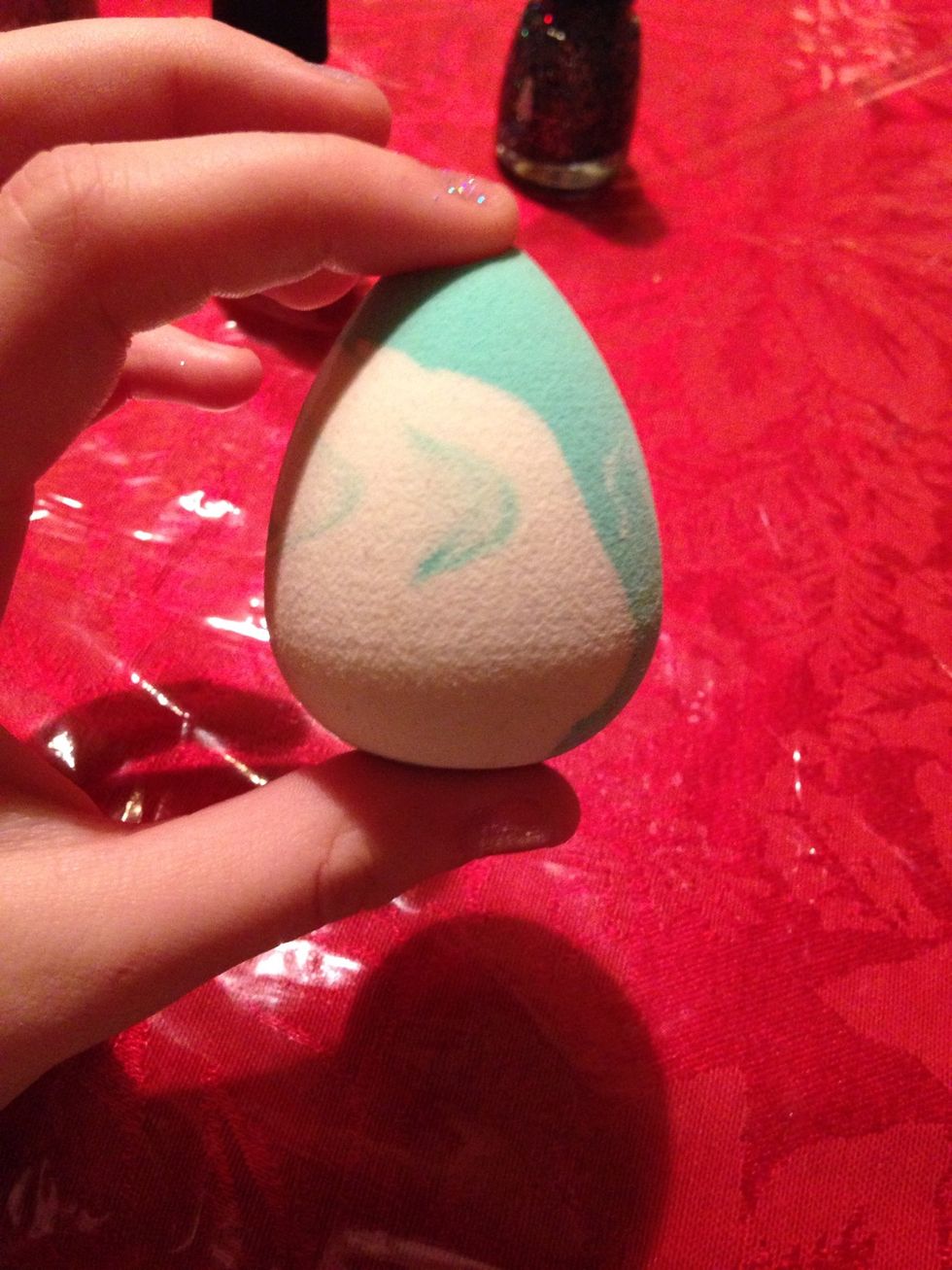 Now you need either a makeup sponge or a beauty blender. You could try a normal sponge but it hasn't been recommended. I won't try it with one because my mom won't let me 😂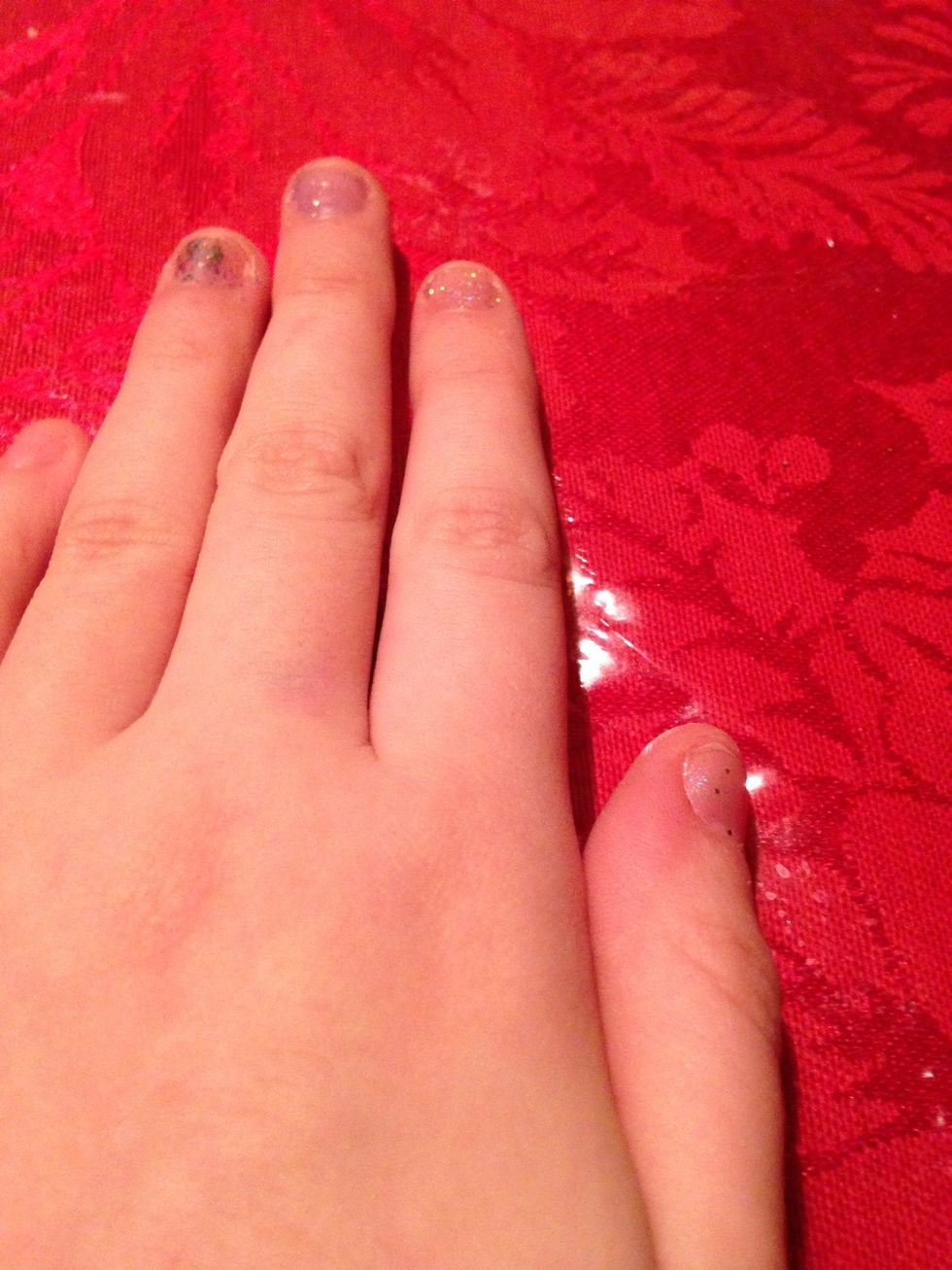 Now make sure your nails are dry. They HAVE TO or else you will make a mistake (self experience)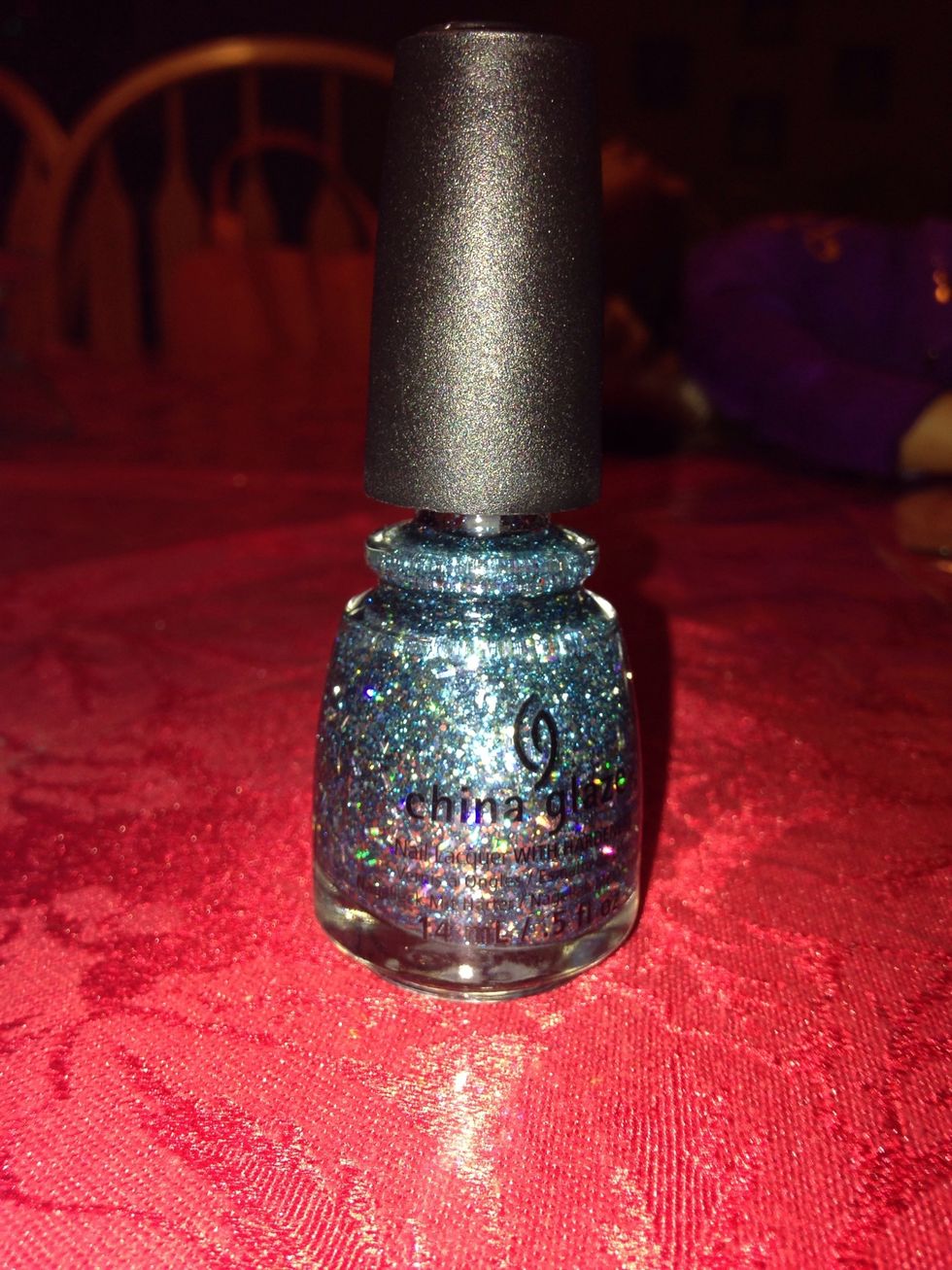 My middle nail wasn't dry and I pre-did my ring finger. I'm using a glitter polish from China Glaze called Bells Will be Ringing (1259).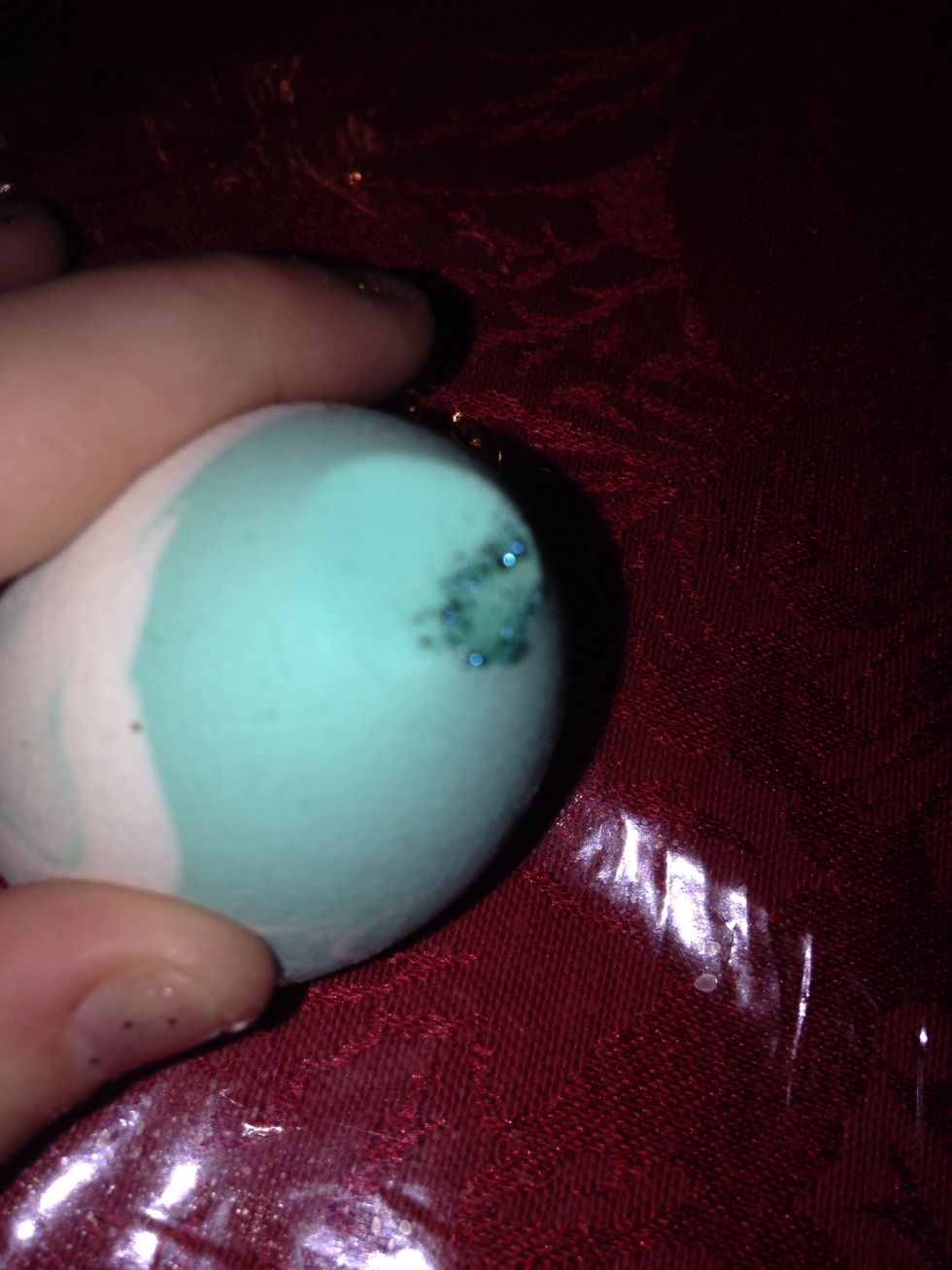 Put a decent amount on the sponge.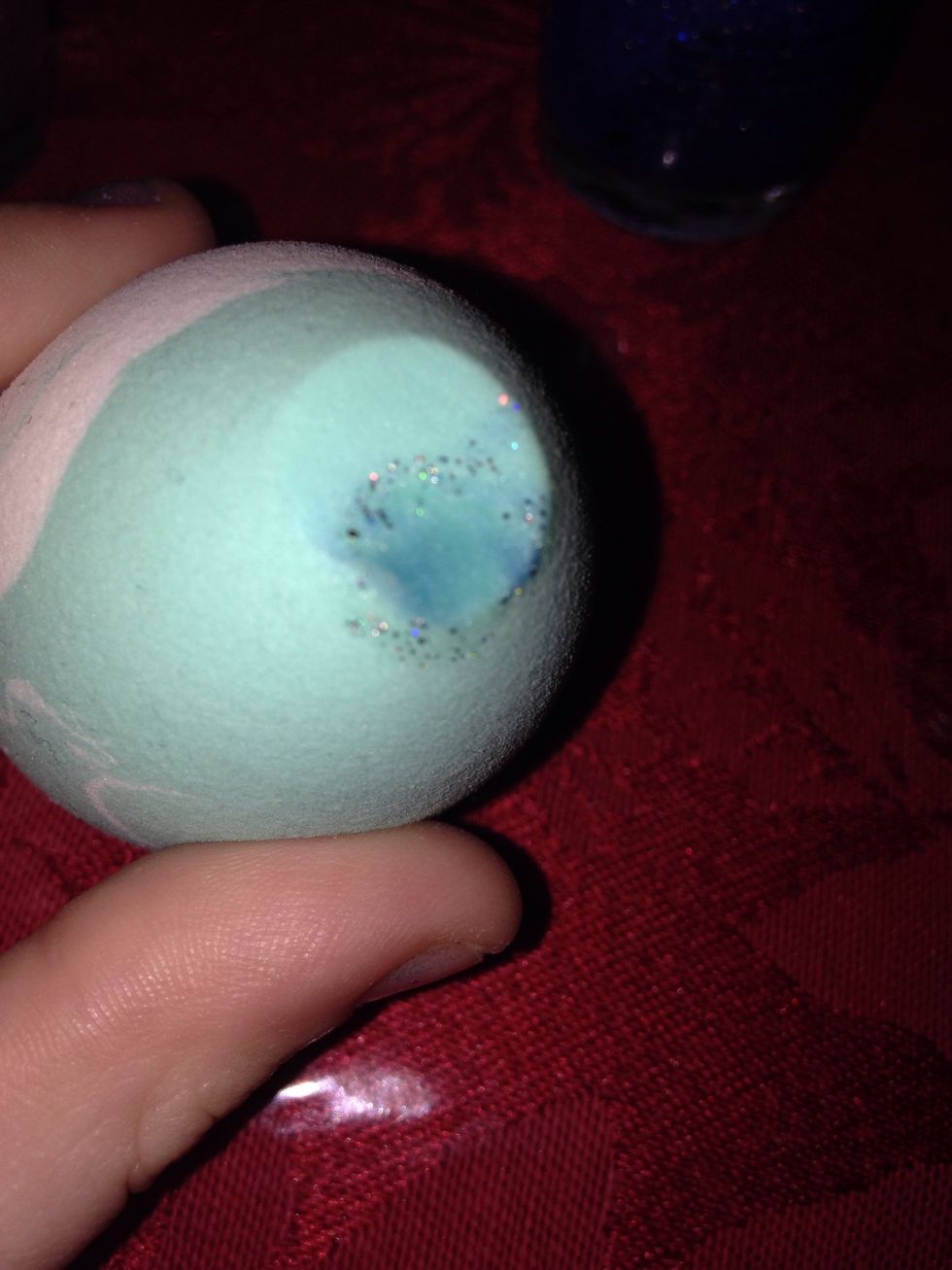 Put some more on for your next nail.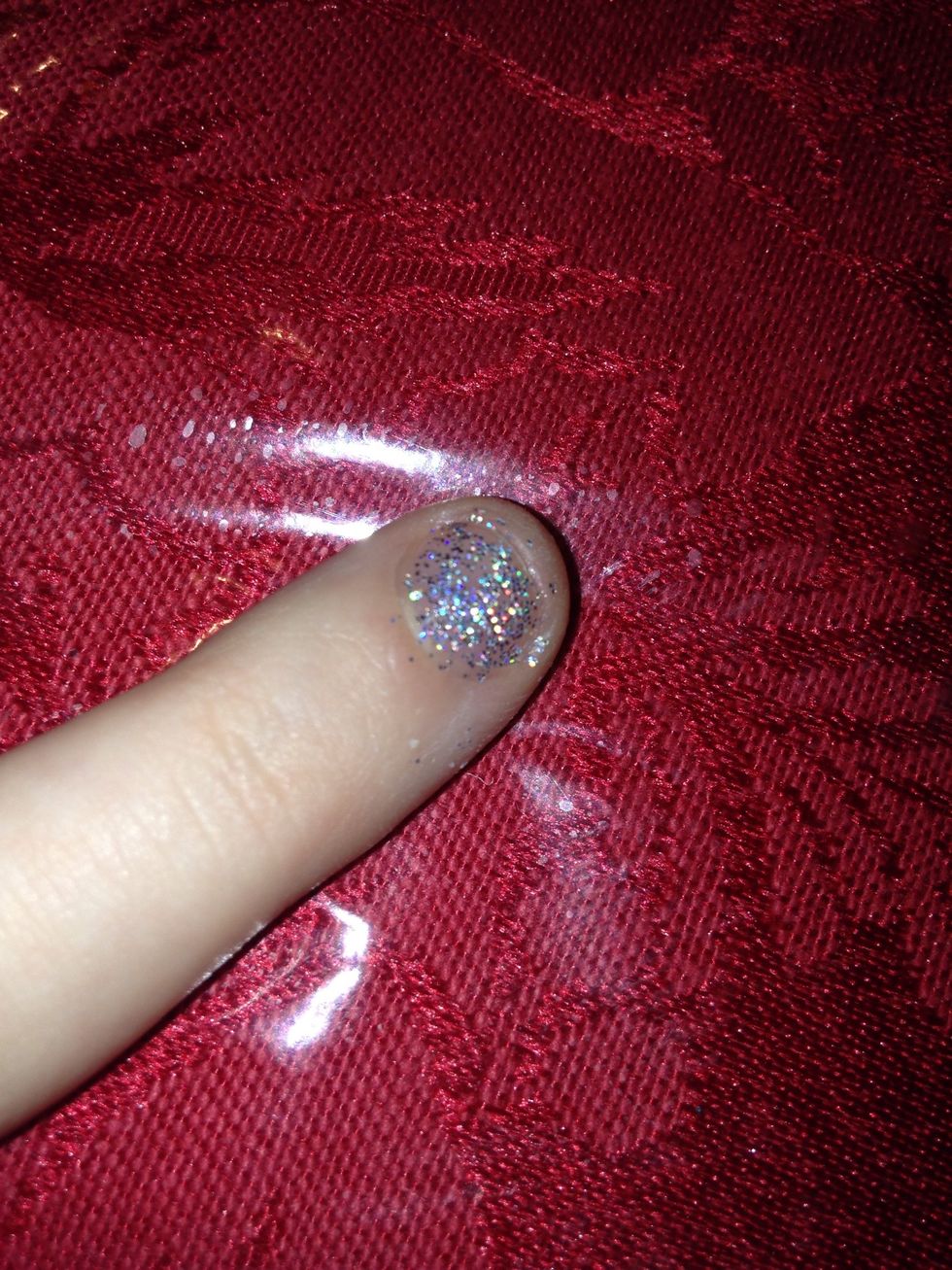 Do the same thing.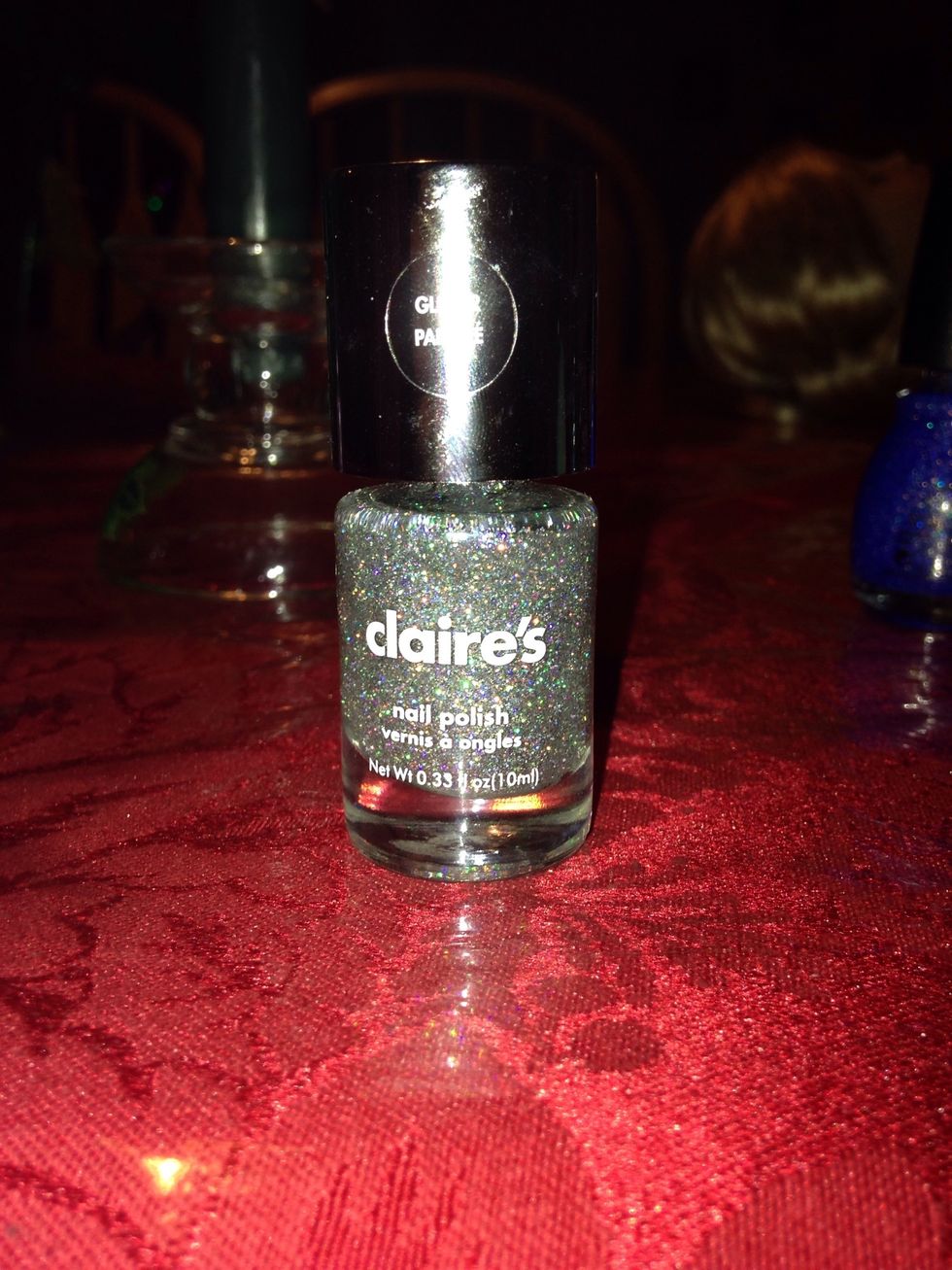 The polish in step 11 is a silver holo glitter from Claire's glitter palette. All it says is Glitter Top Coat (93983).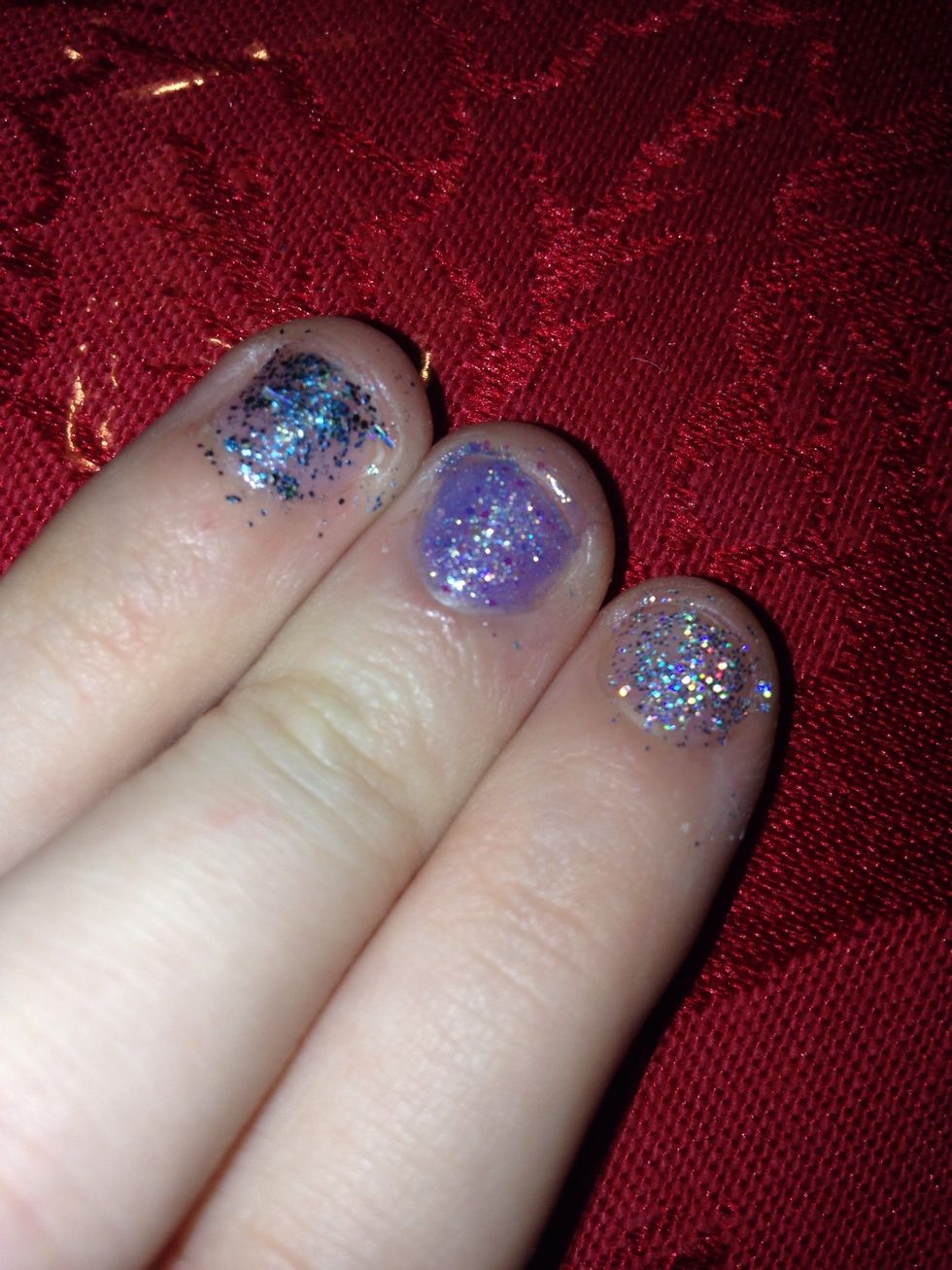 The ring finger didn't turn out so well.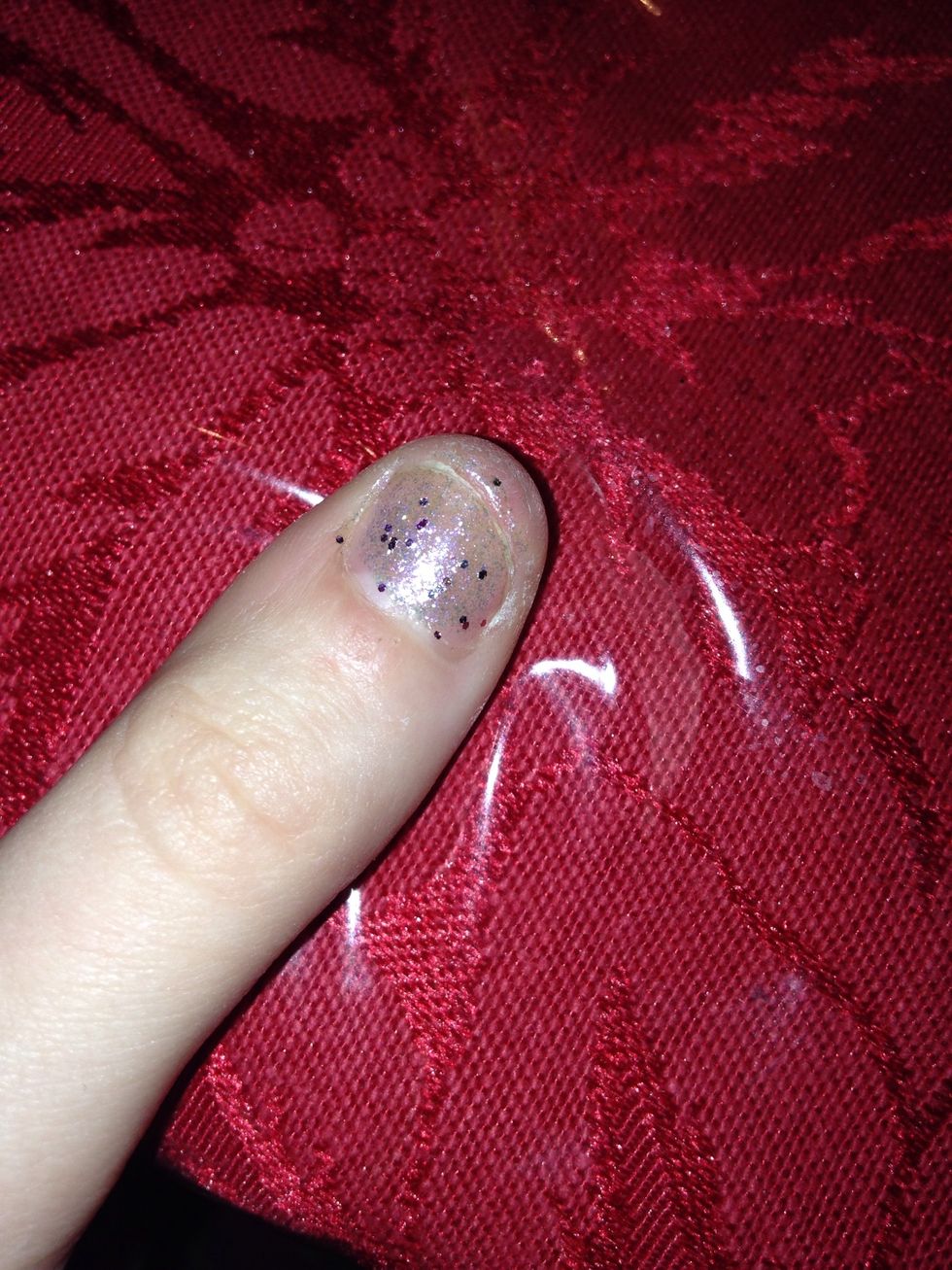 My thumb has on O.P.I Nail Lacquer and is called Charmmy & Sugar (627712).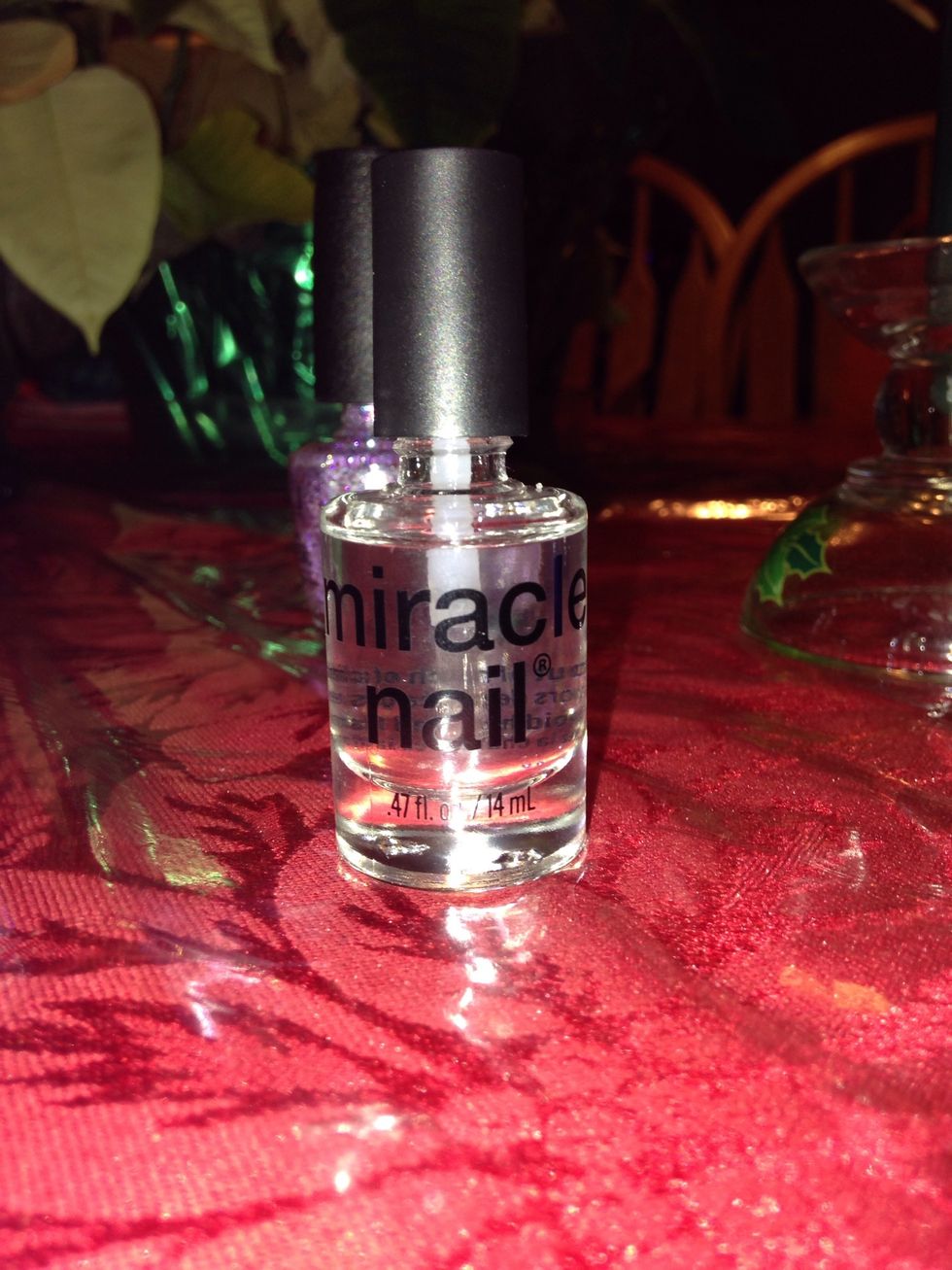 Now I'm going to add a top coat to make the colors brighter.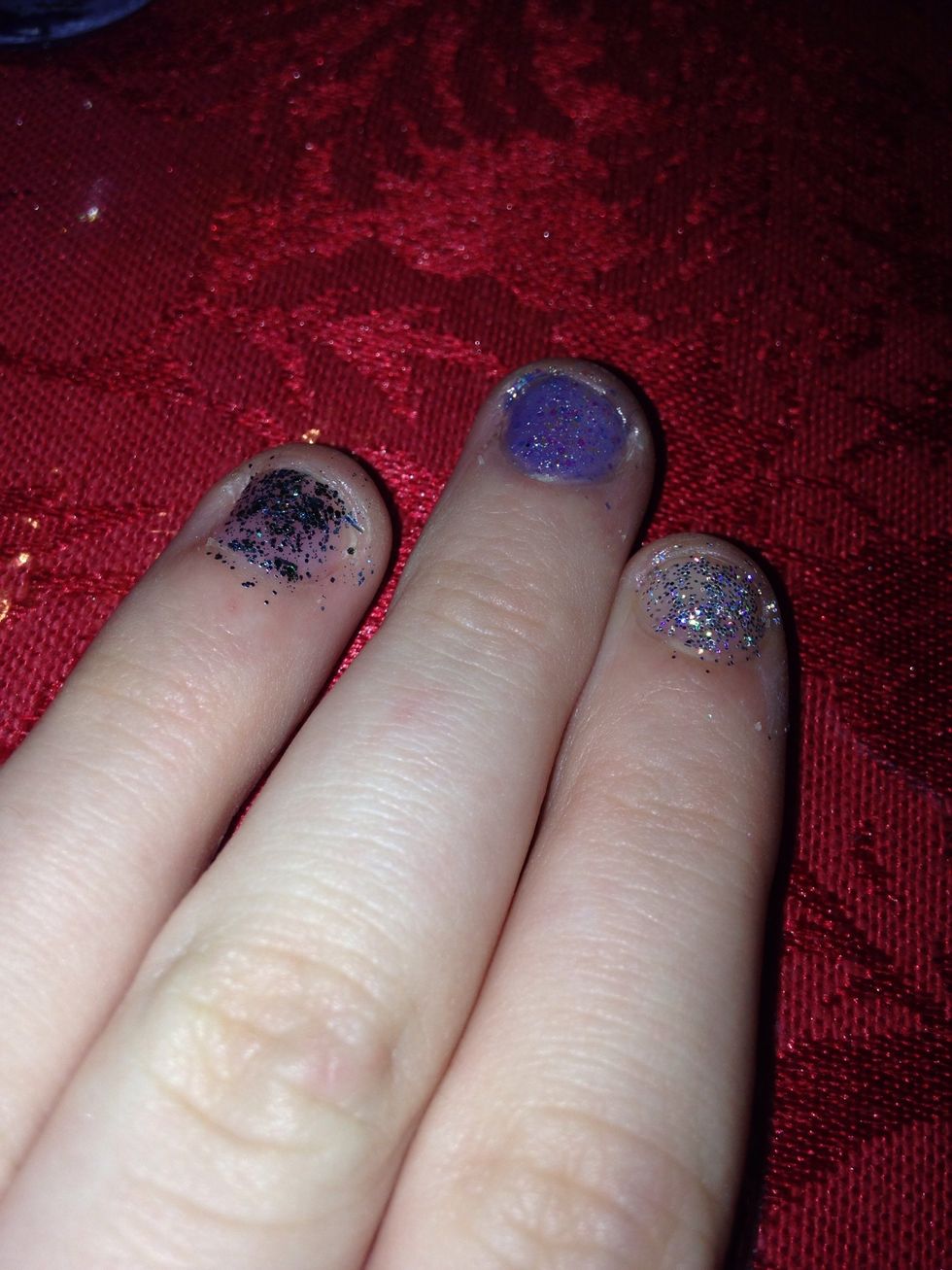 Done!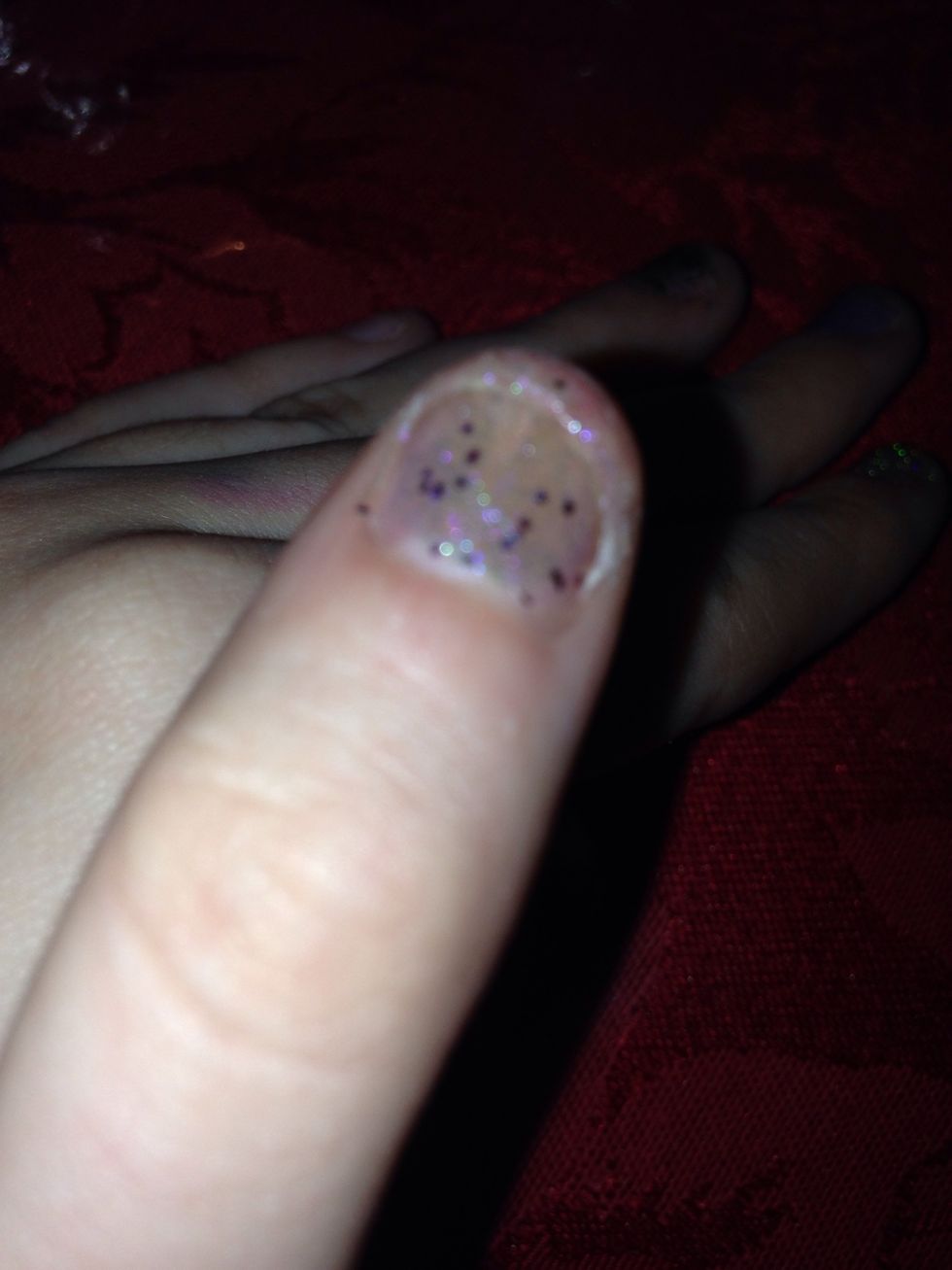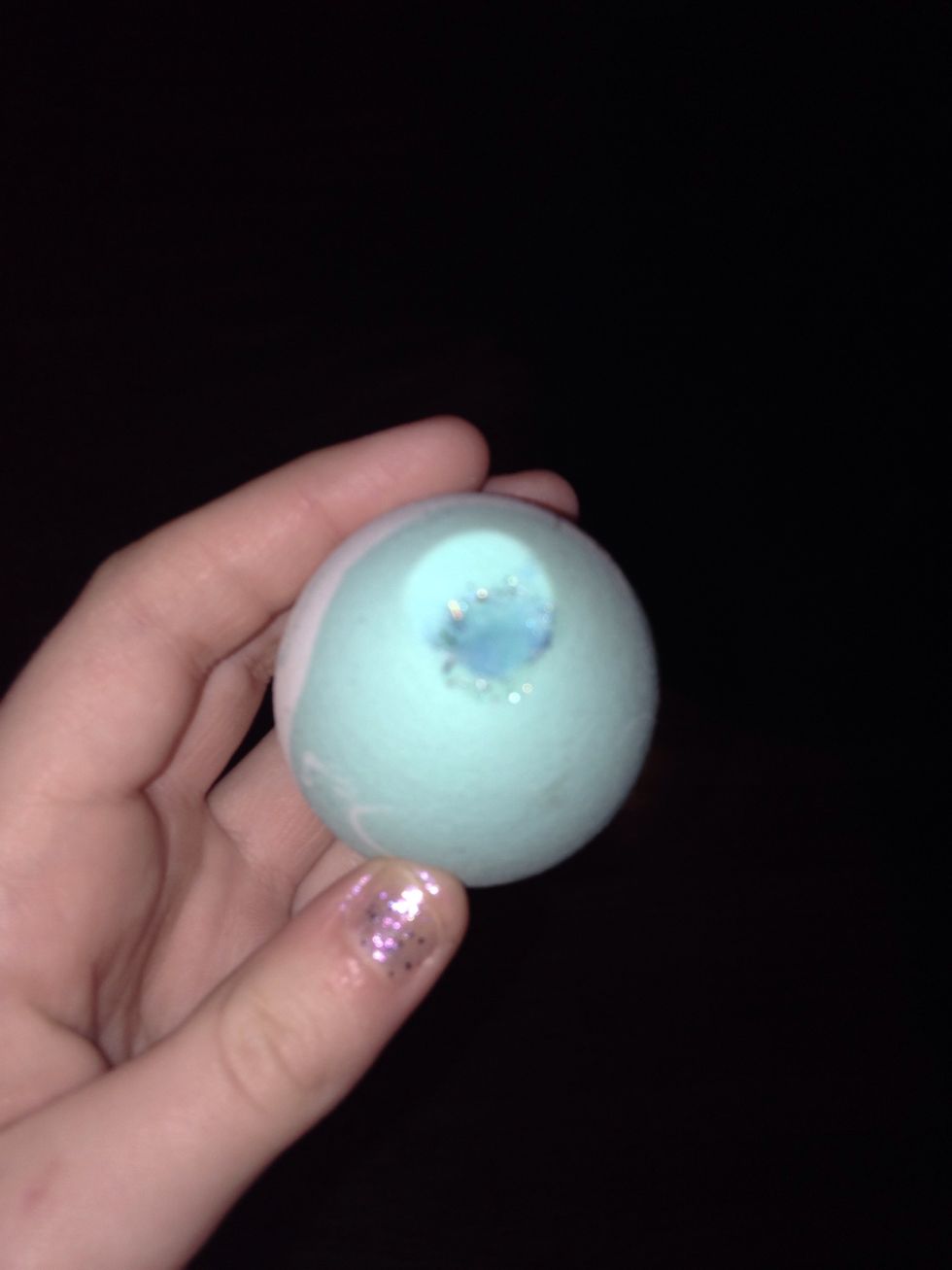 You will need to cut off part of the sponge you used because it will be all crusty.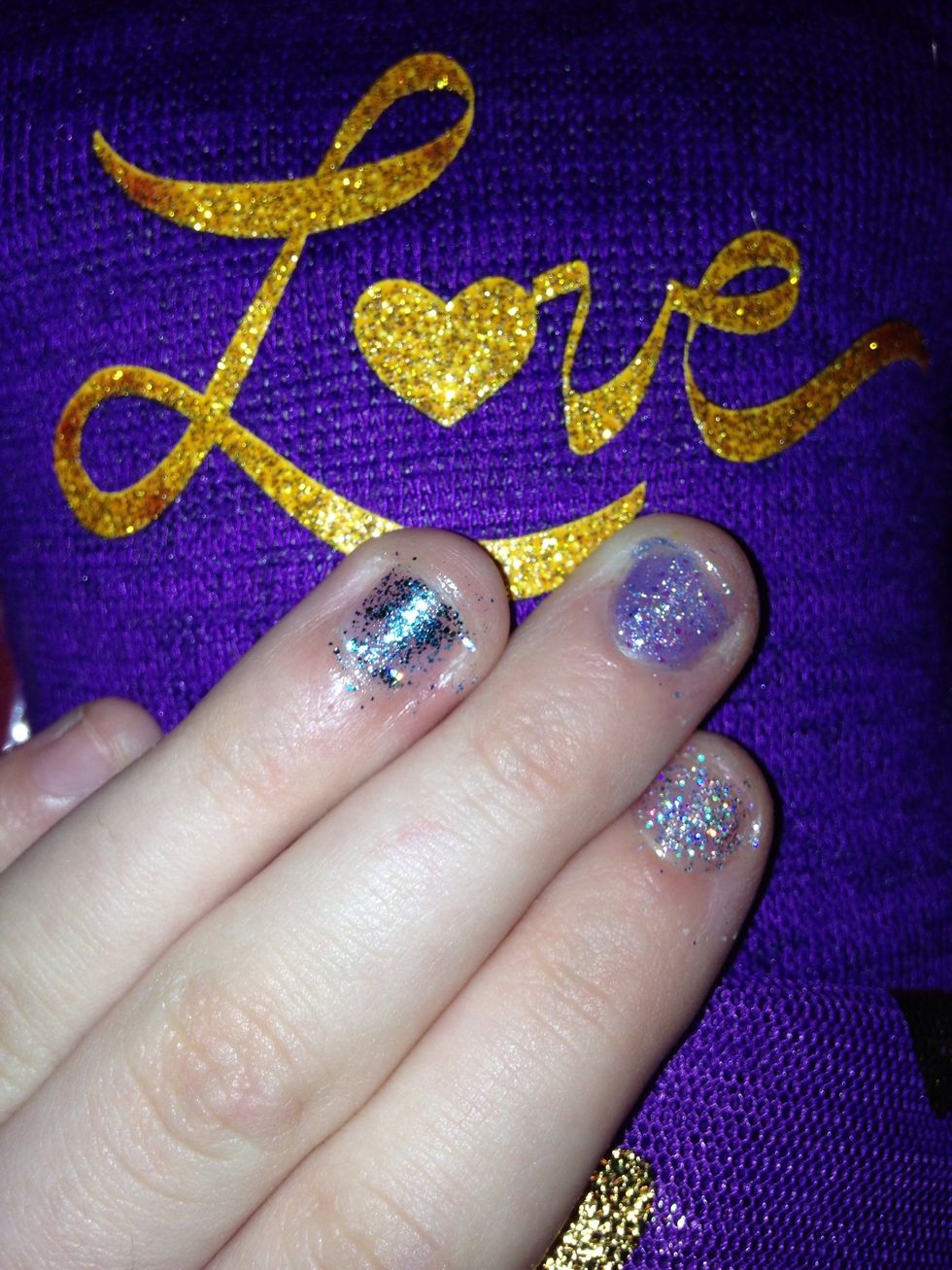 Ta daa! I hope this helped you! I give all the credit to Simply Nailogical because this is where I learned this trick. Bye!
Glitter nail polish
Makeup sponge/Beauty blender