How to apply eye shadow & eyeliner for brown eyes
"Brown Eyed Girl" So I'm not young, nor am I a supermodel, but I've been doing makeup like this for years! I learned from an older friend when I was 16 & modified it for the trend.
12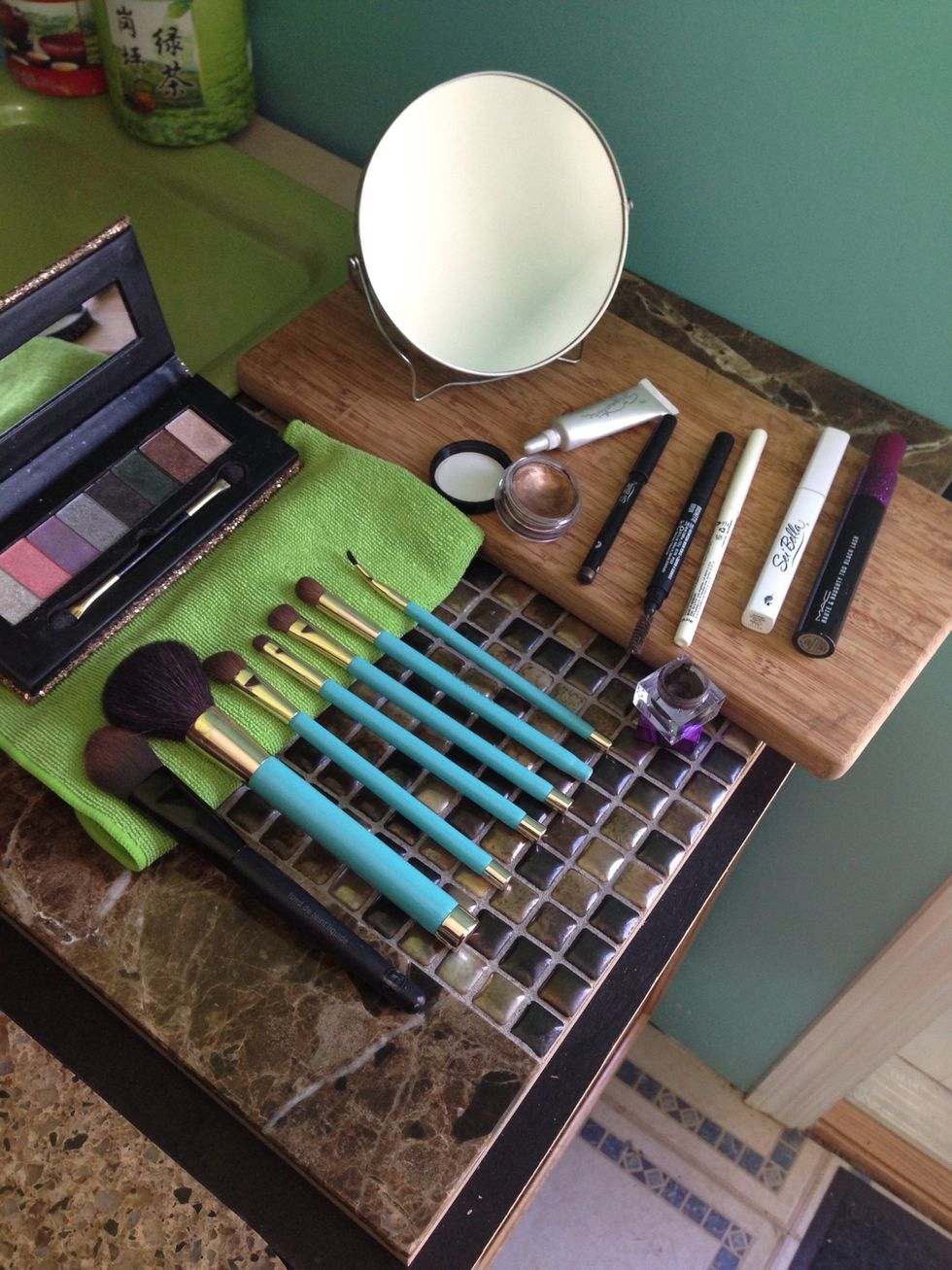 Brushes! Seriously, they're essential for the success of smokey eyes or any tasteful make-up application. Invest in good ones, but if you need to buy the cheap ones first to learn, then start there.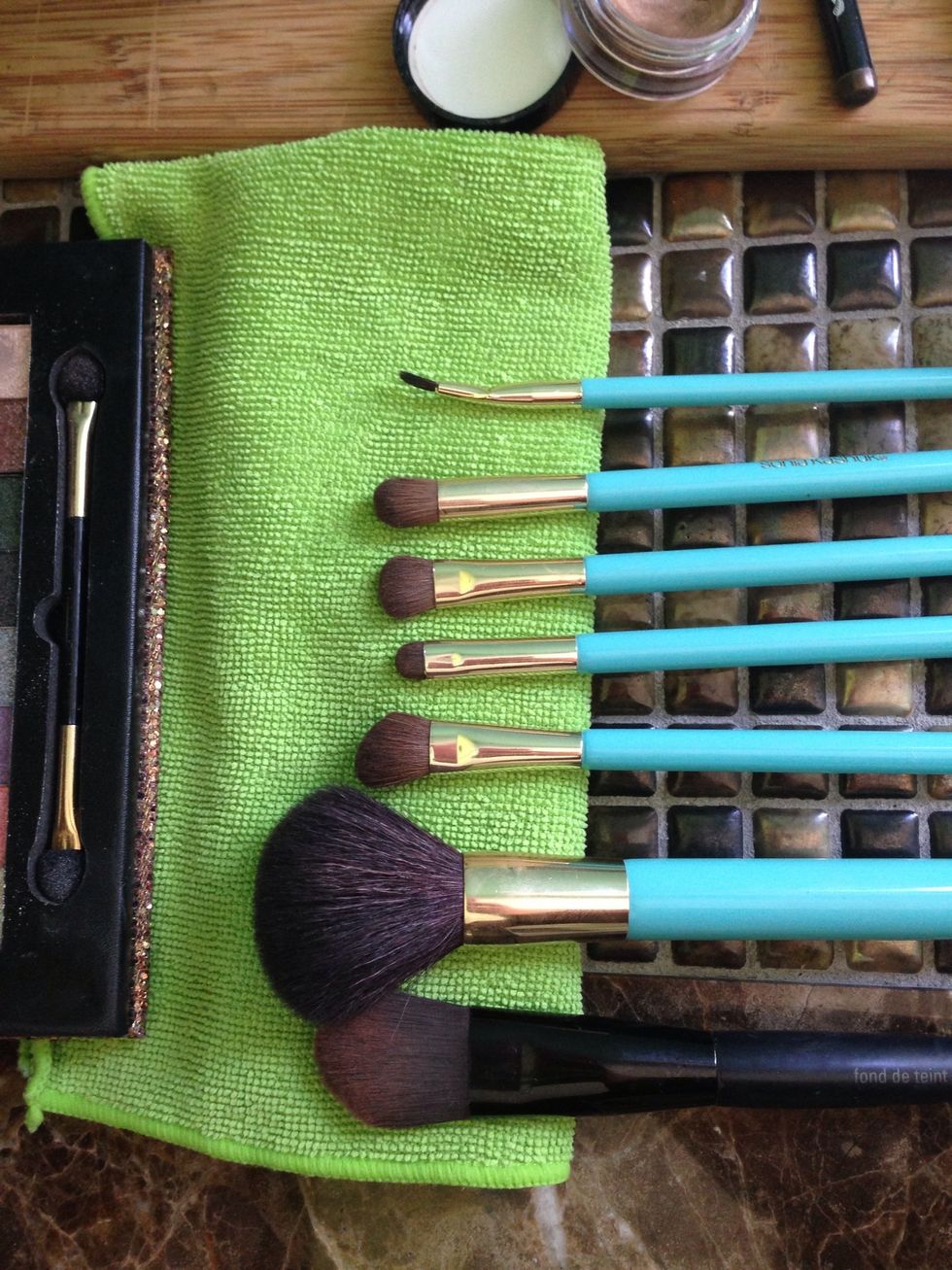 Brushes!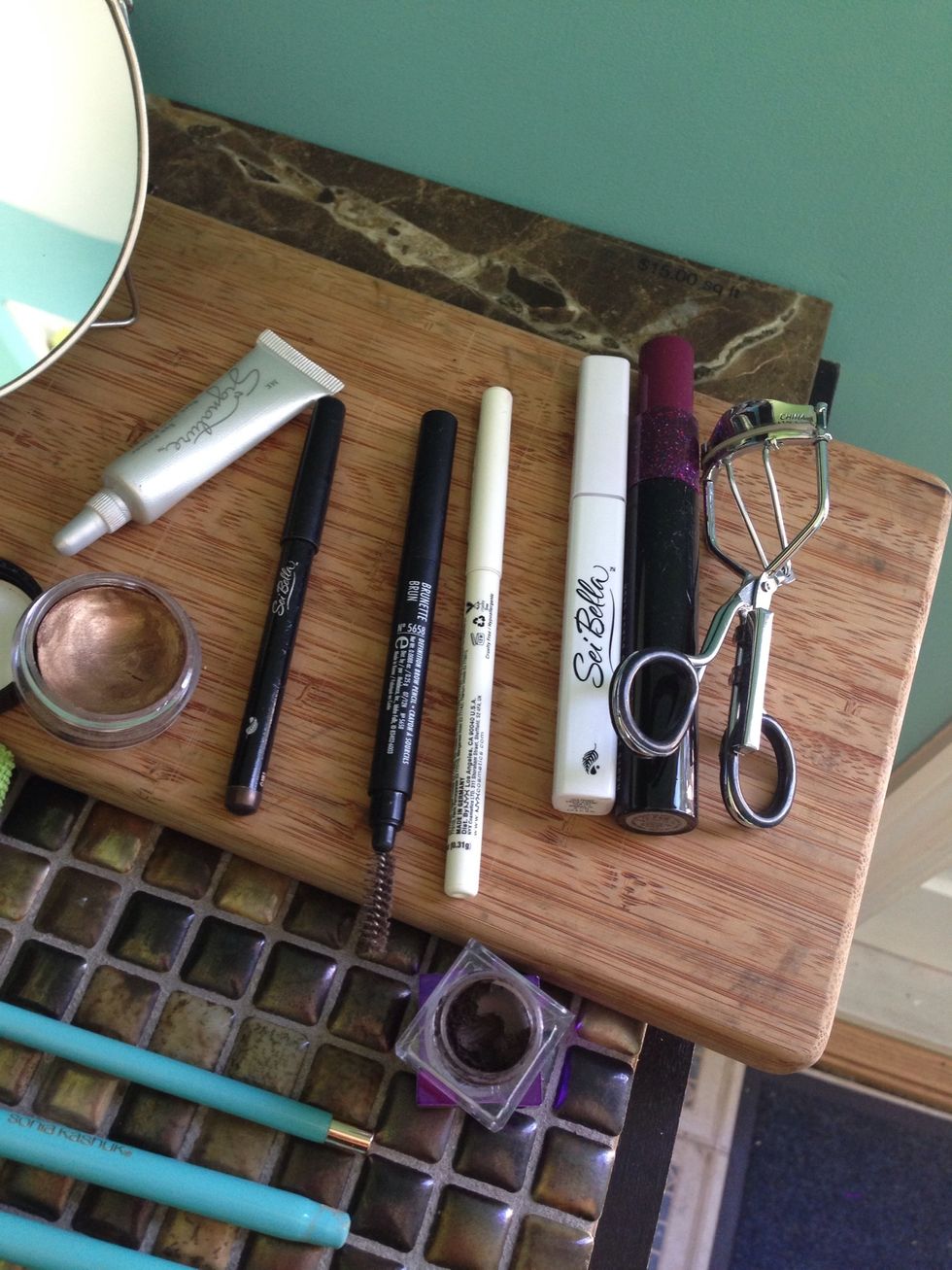 Primer OR cream shadow. Gel or pencil eyeliner. Brow pencil & brush. Eyelash curler, primer & mascara. (Lash Primer not essential) White eyeliner (just trending now)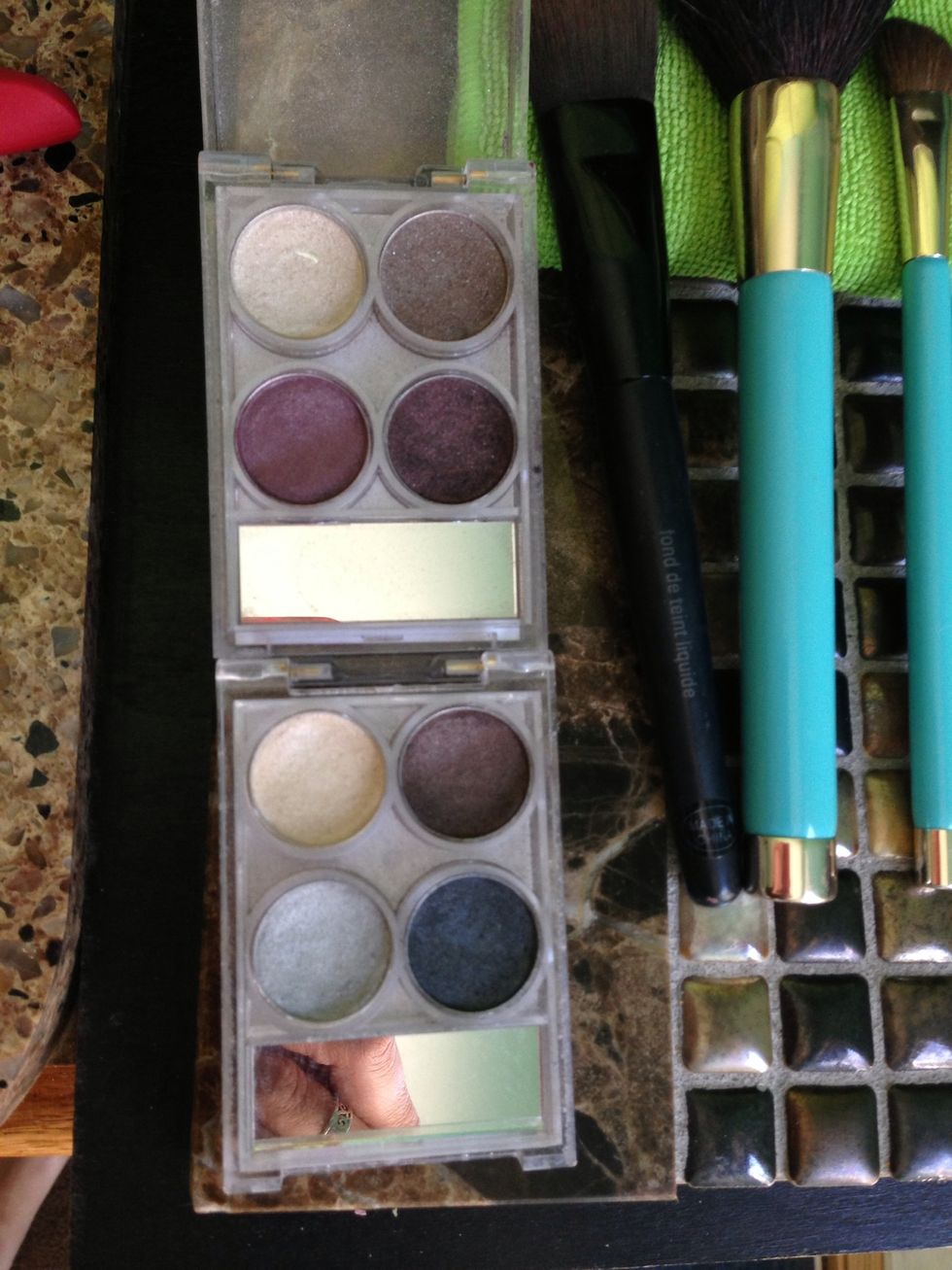 Some shadow palettes.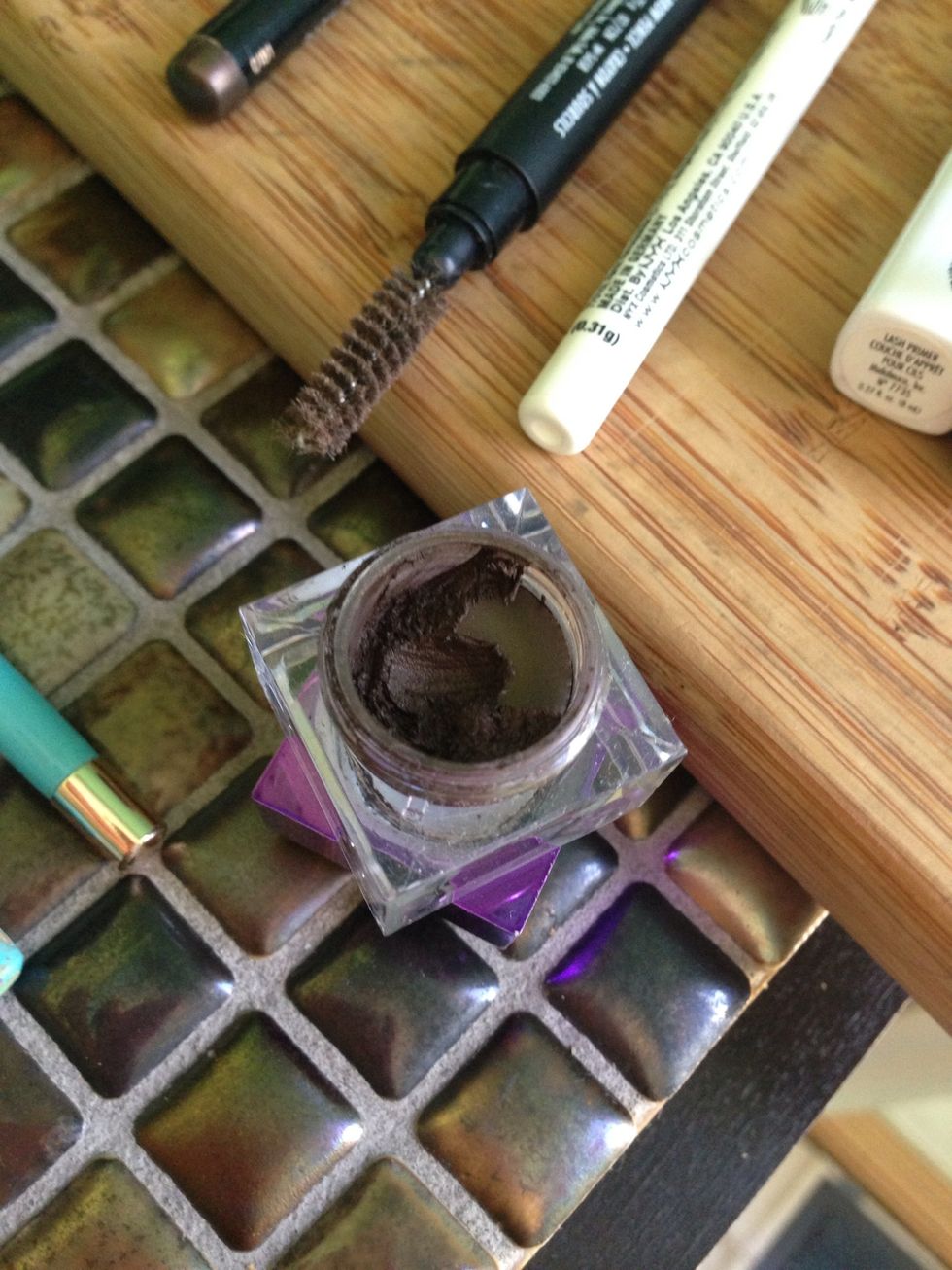 Gel liner.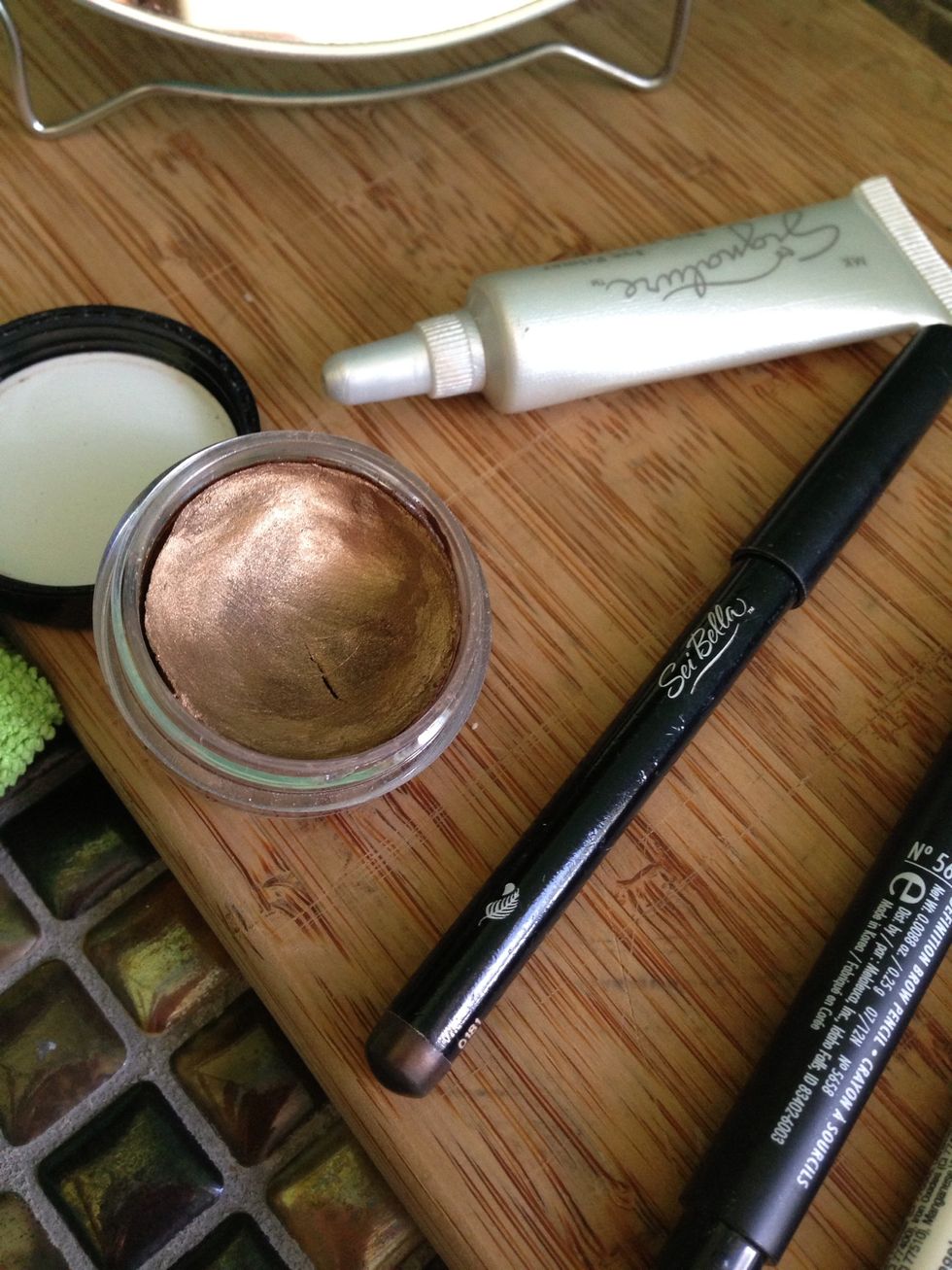 Creme shadow or shadow primer.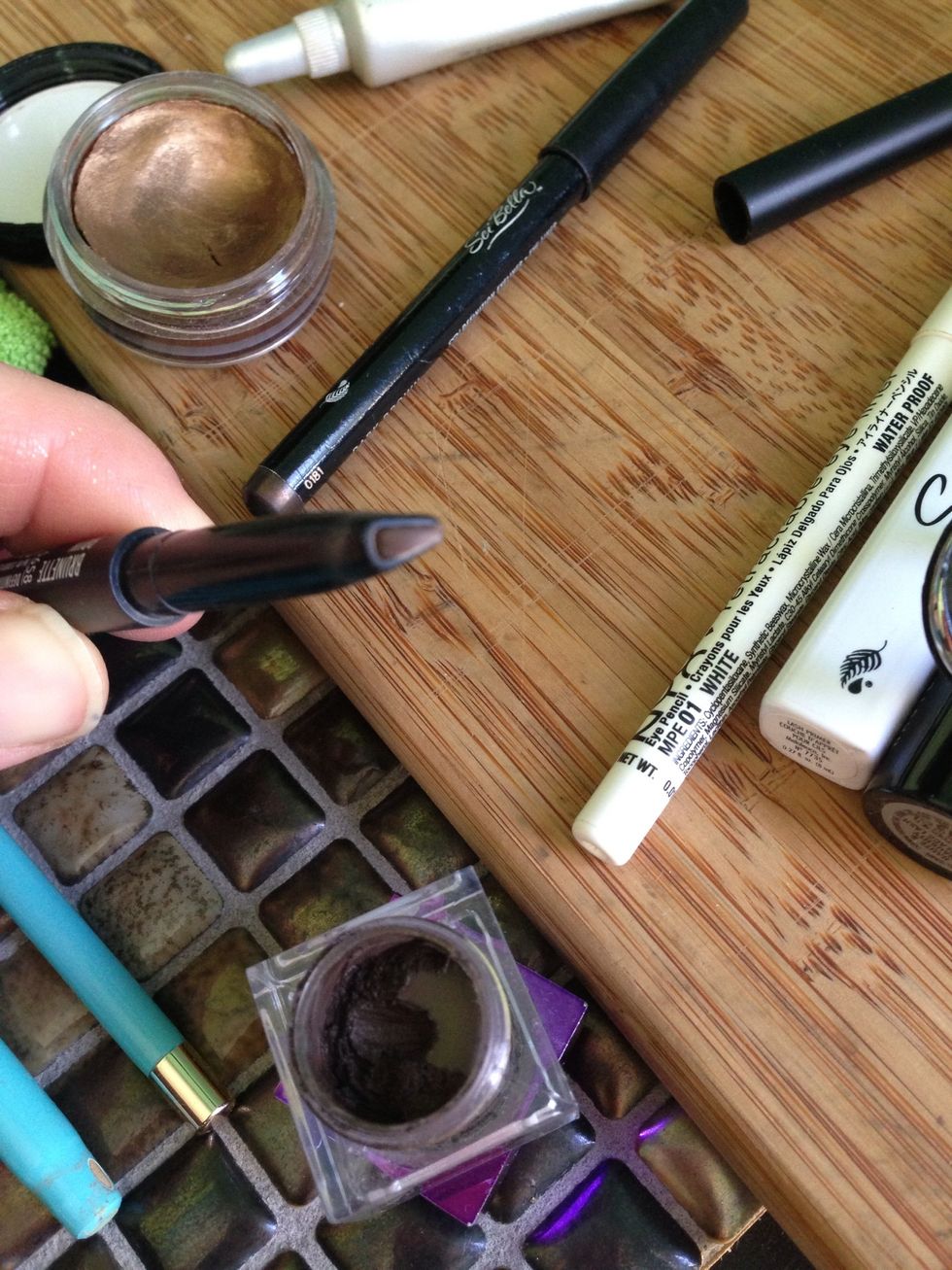 LOVE this brow pencil from Melaleuca! The shape, twist-up & the brush/comb end!! Did I mention that I love this??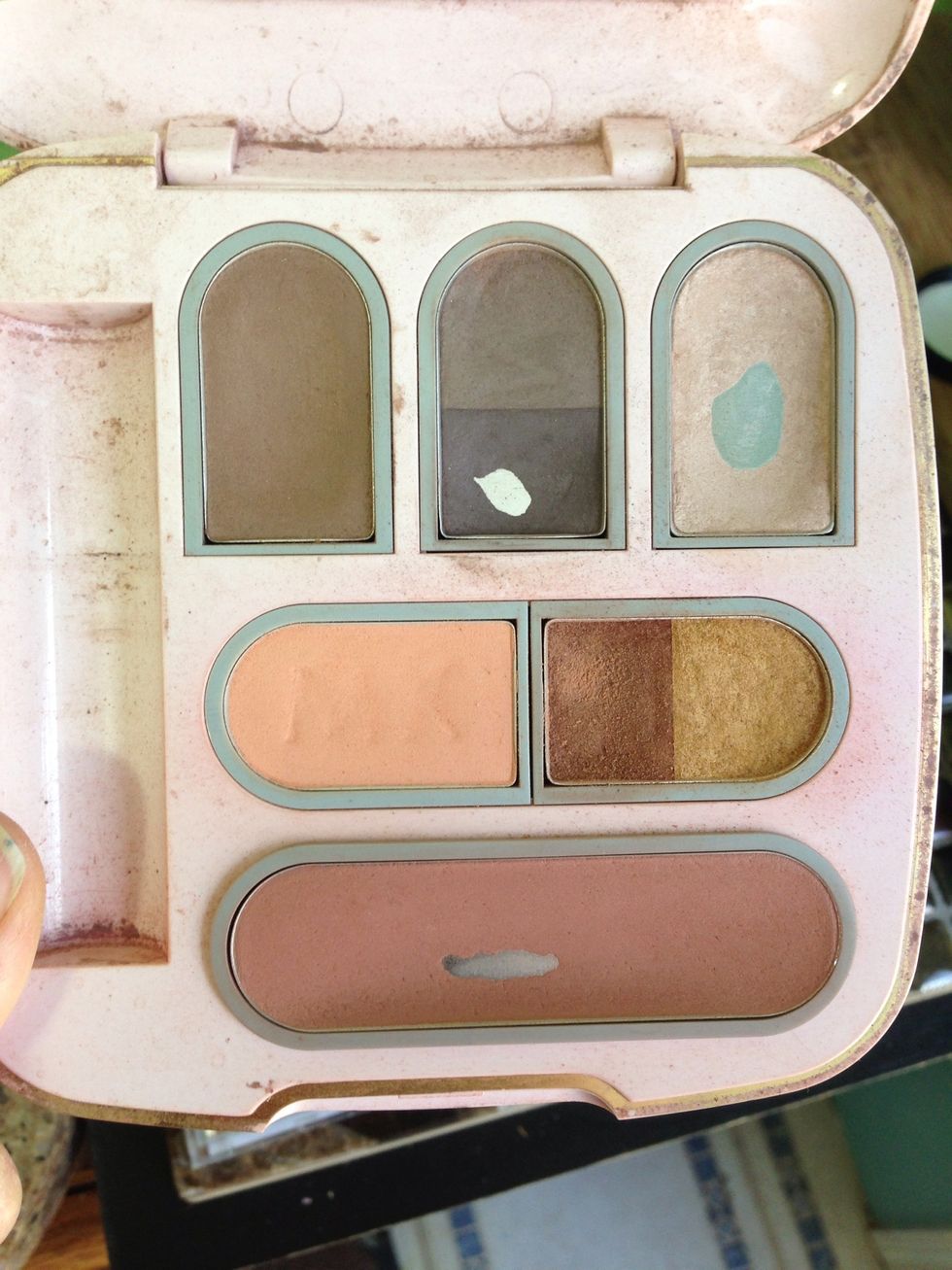 Pretty dated color palette holder, but the colors are trendy now. You can see they're still bearing a faint embossed brand name. Obviously some colors are more favored & timeless than others.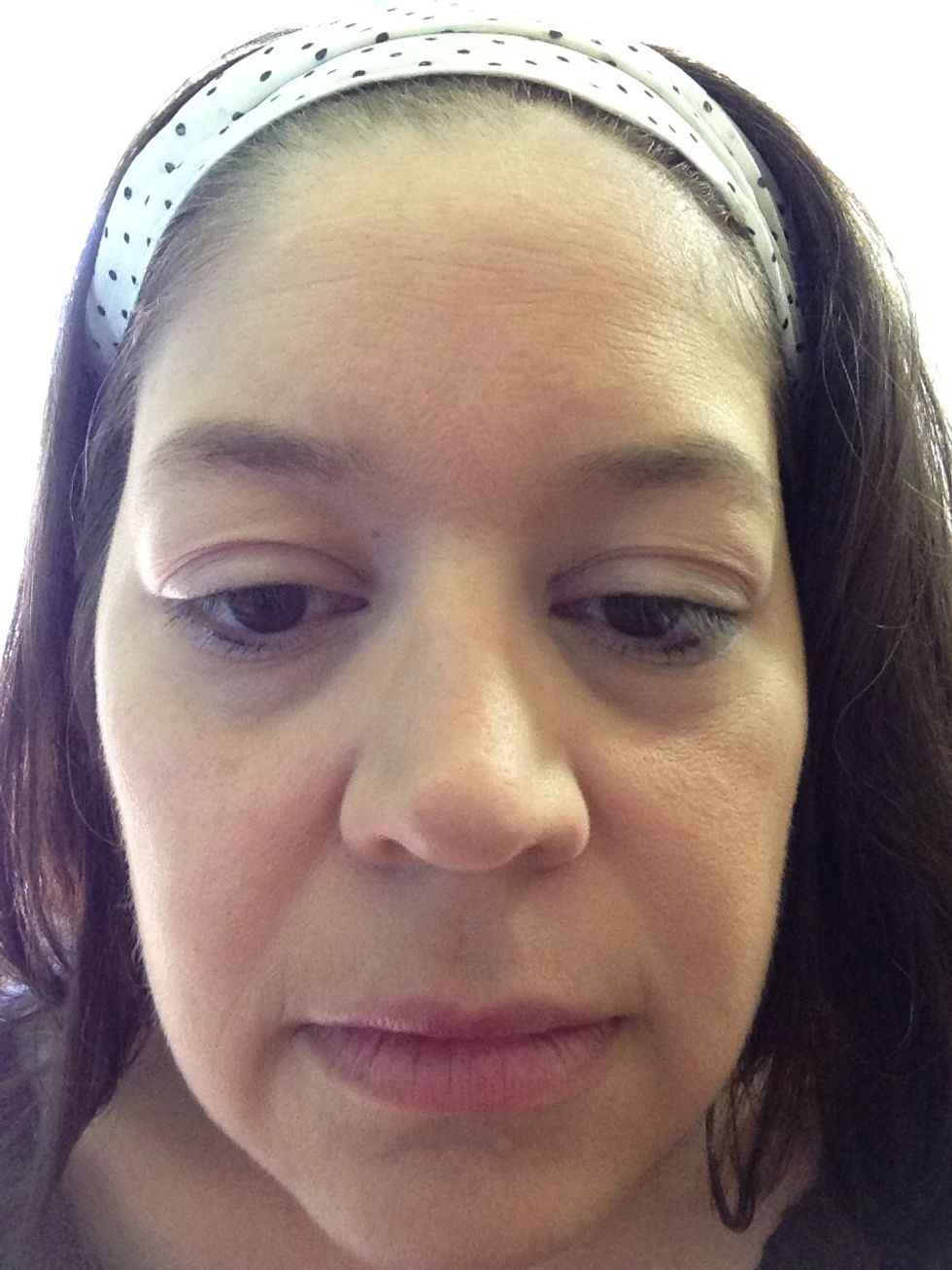 Ok, I start with a fair/medium BB cream but you just need to start with your usual foundation applied evenly.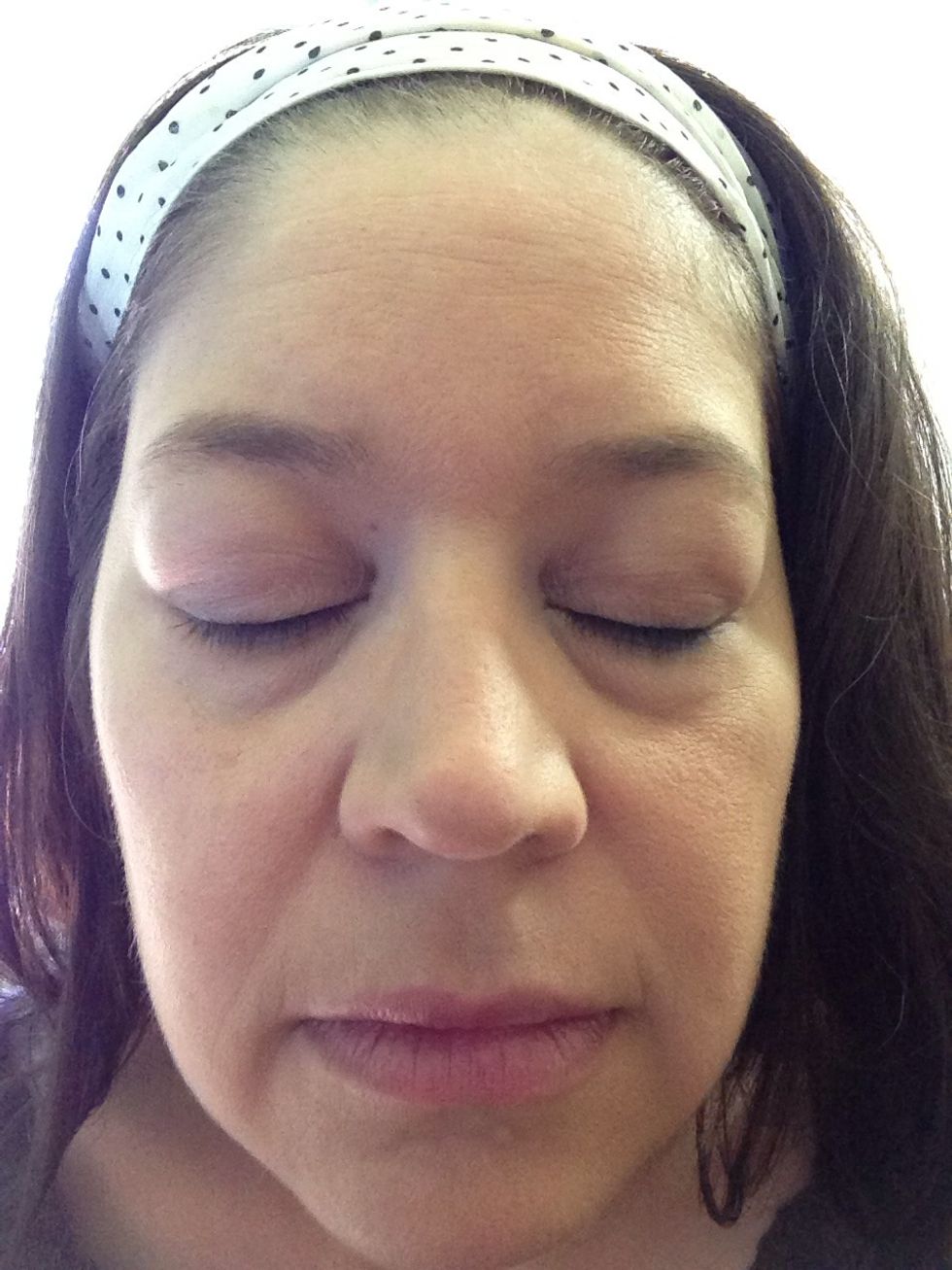 Can't believe I'm showing the world my "bare naked" face.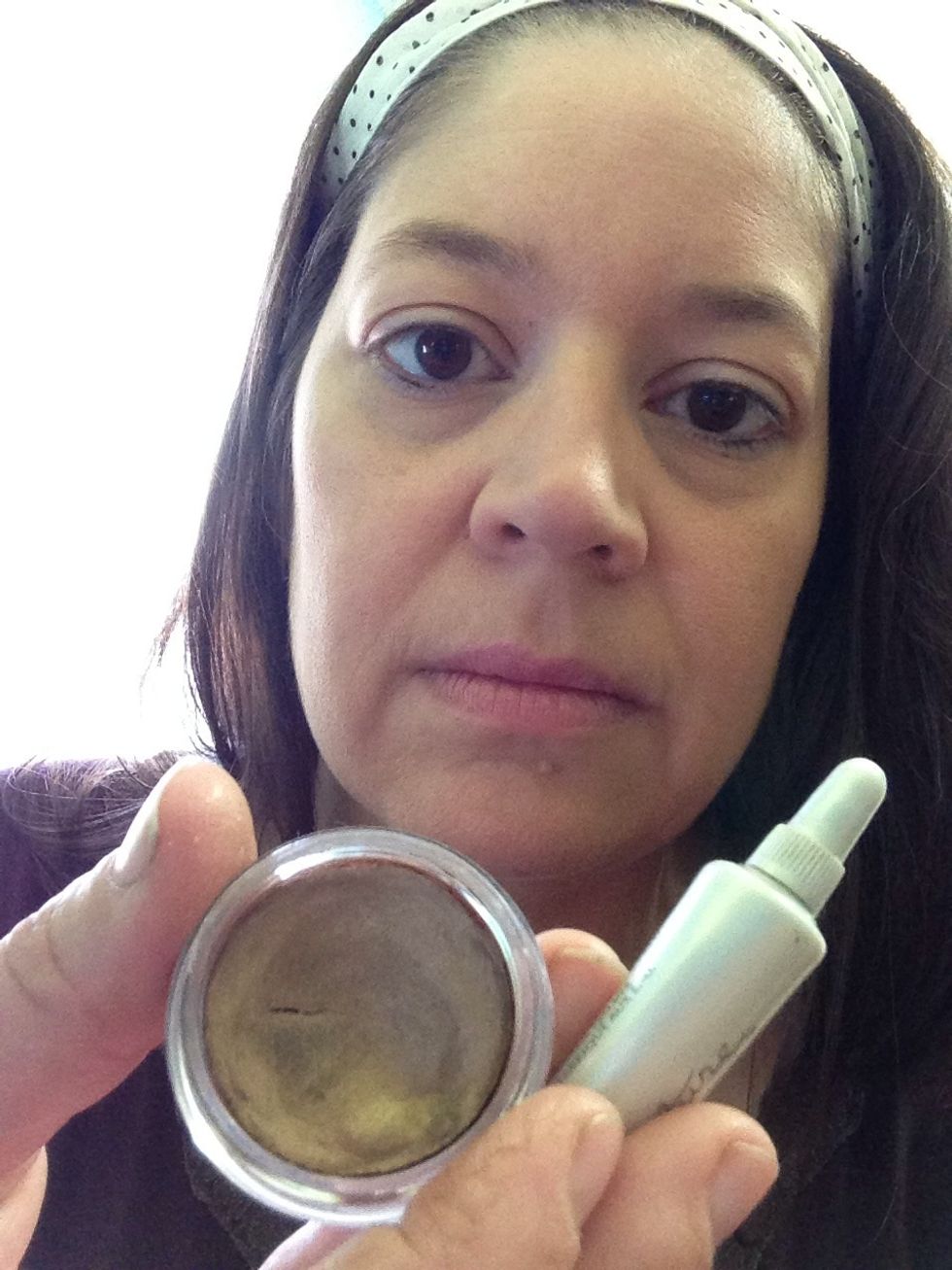 Now use the primer of your choice or cream shadow. I've got this neutral brownish copper so I like to use that when applying brown shades.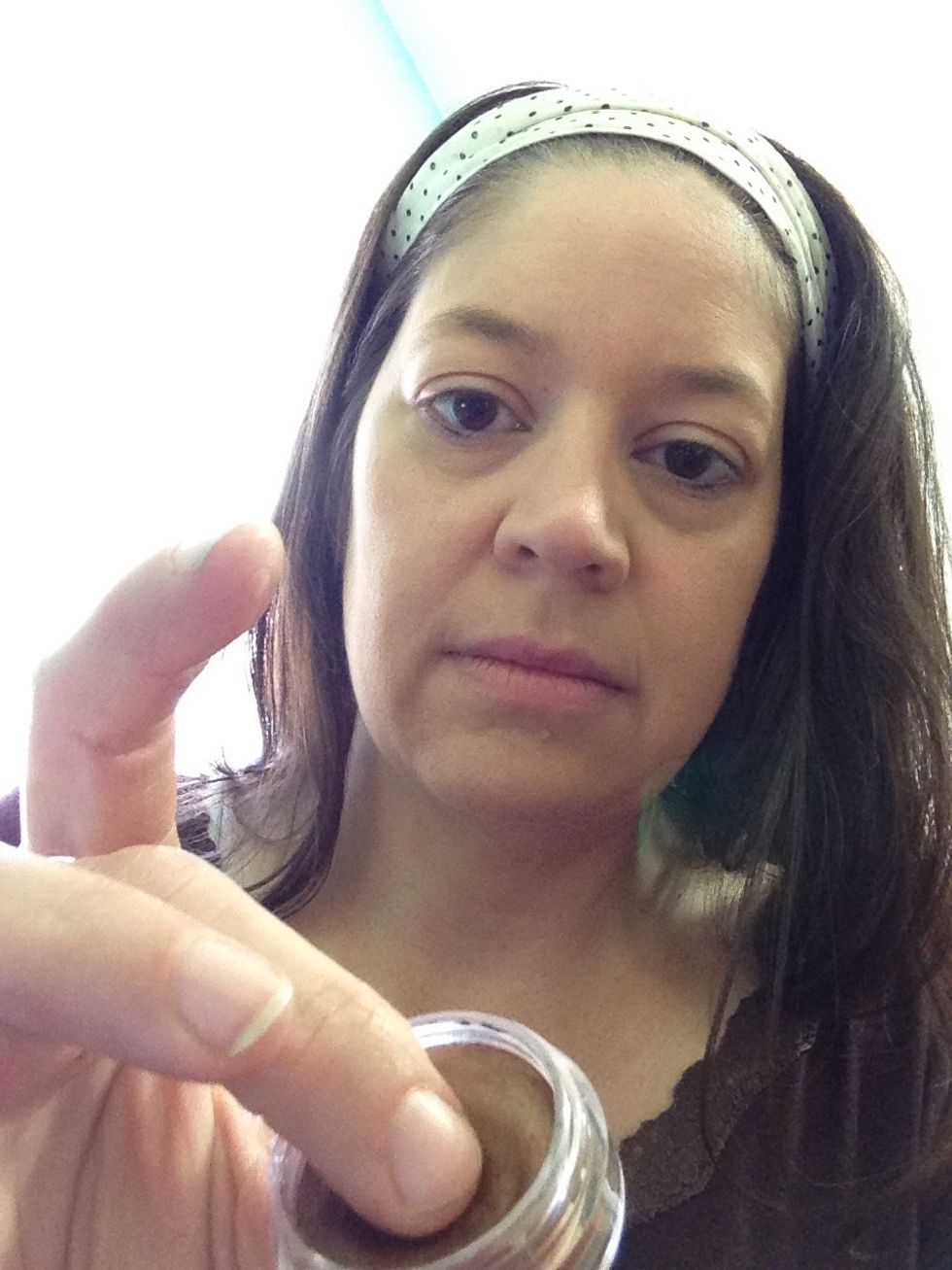 Apply with finger over entire lid.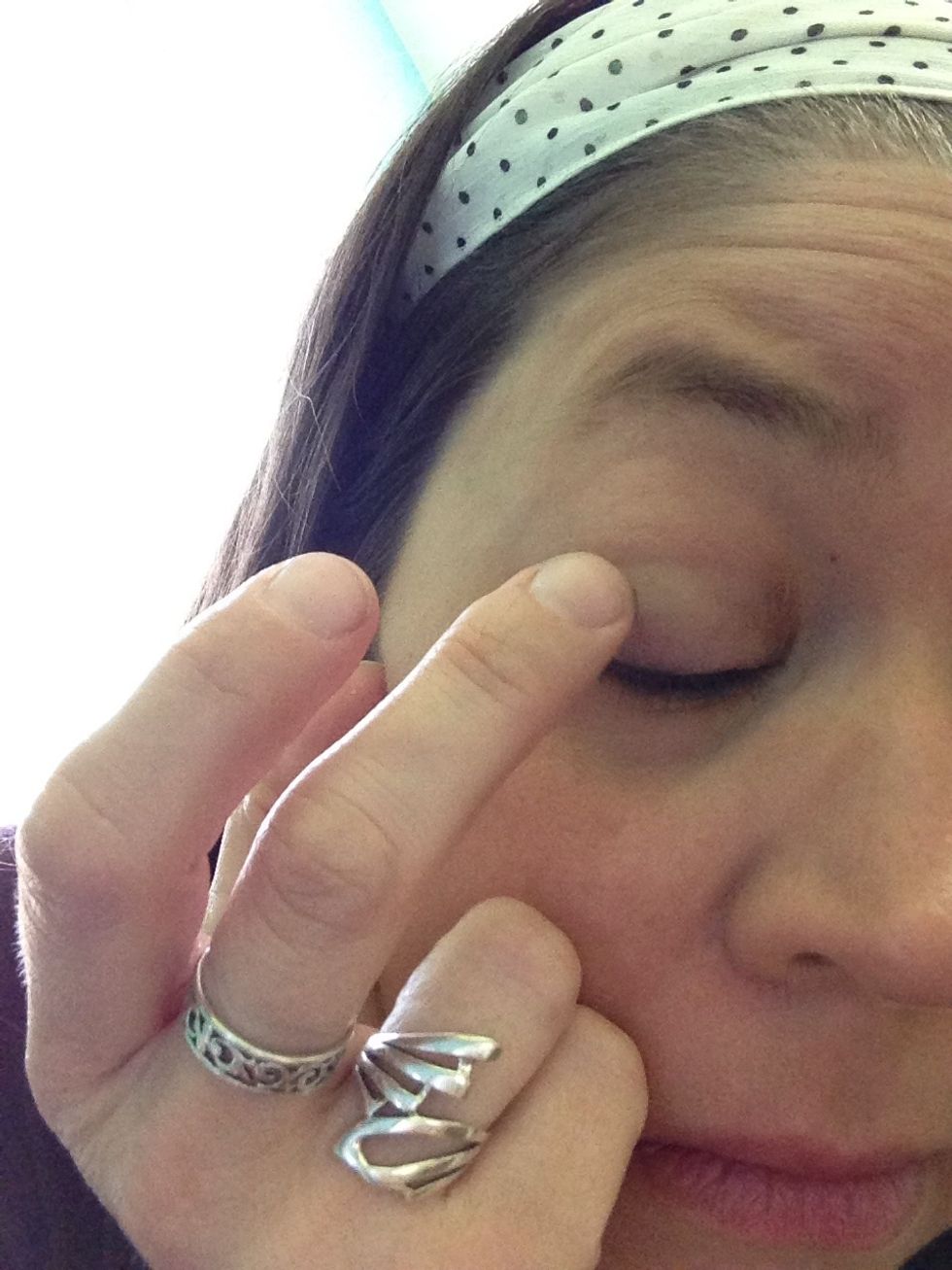 Spread evenly.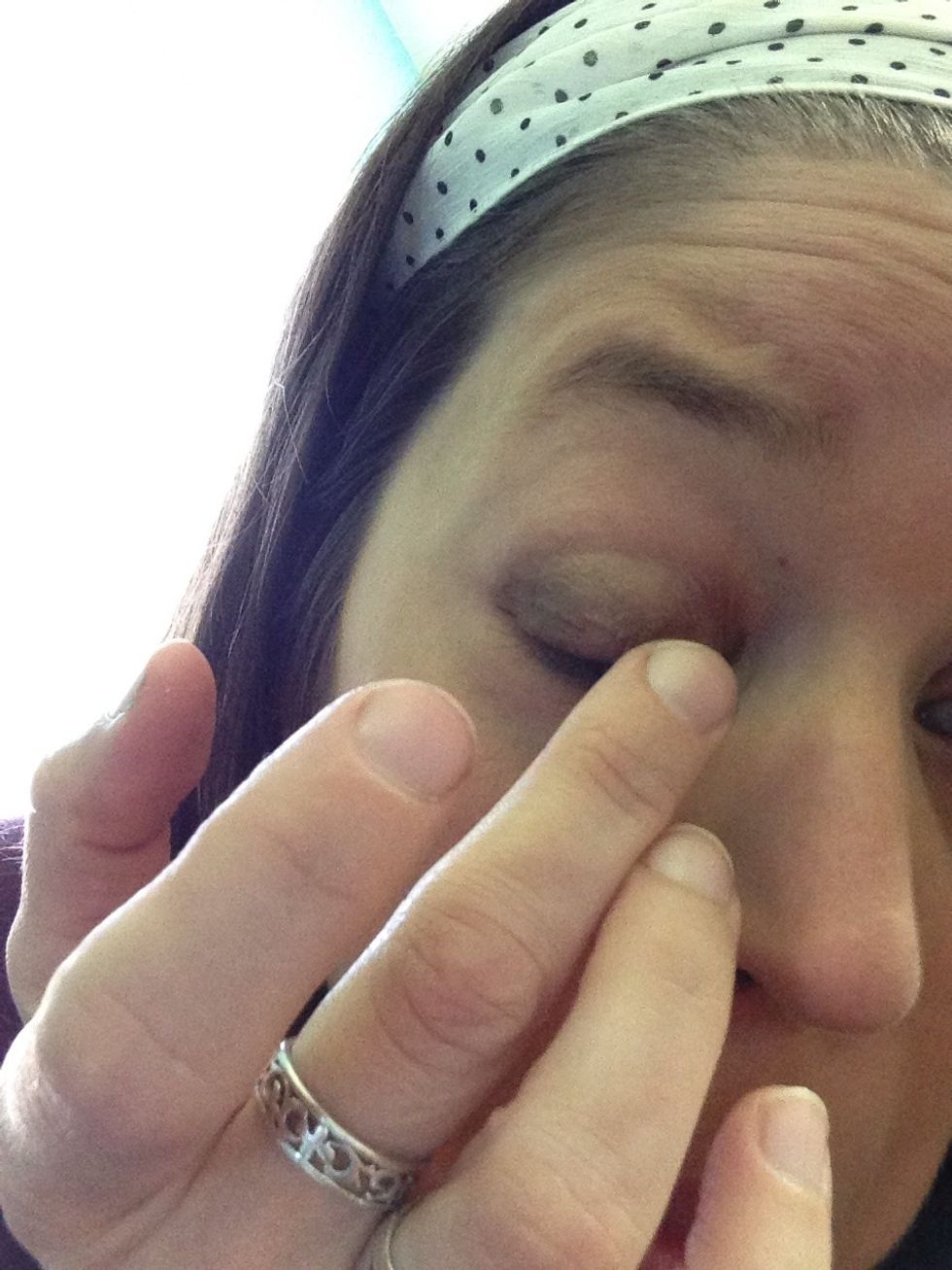 Start in corner and feather up & out.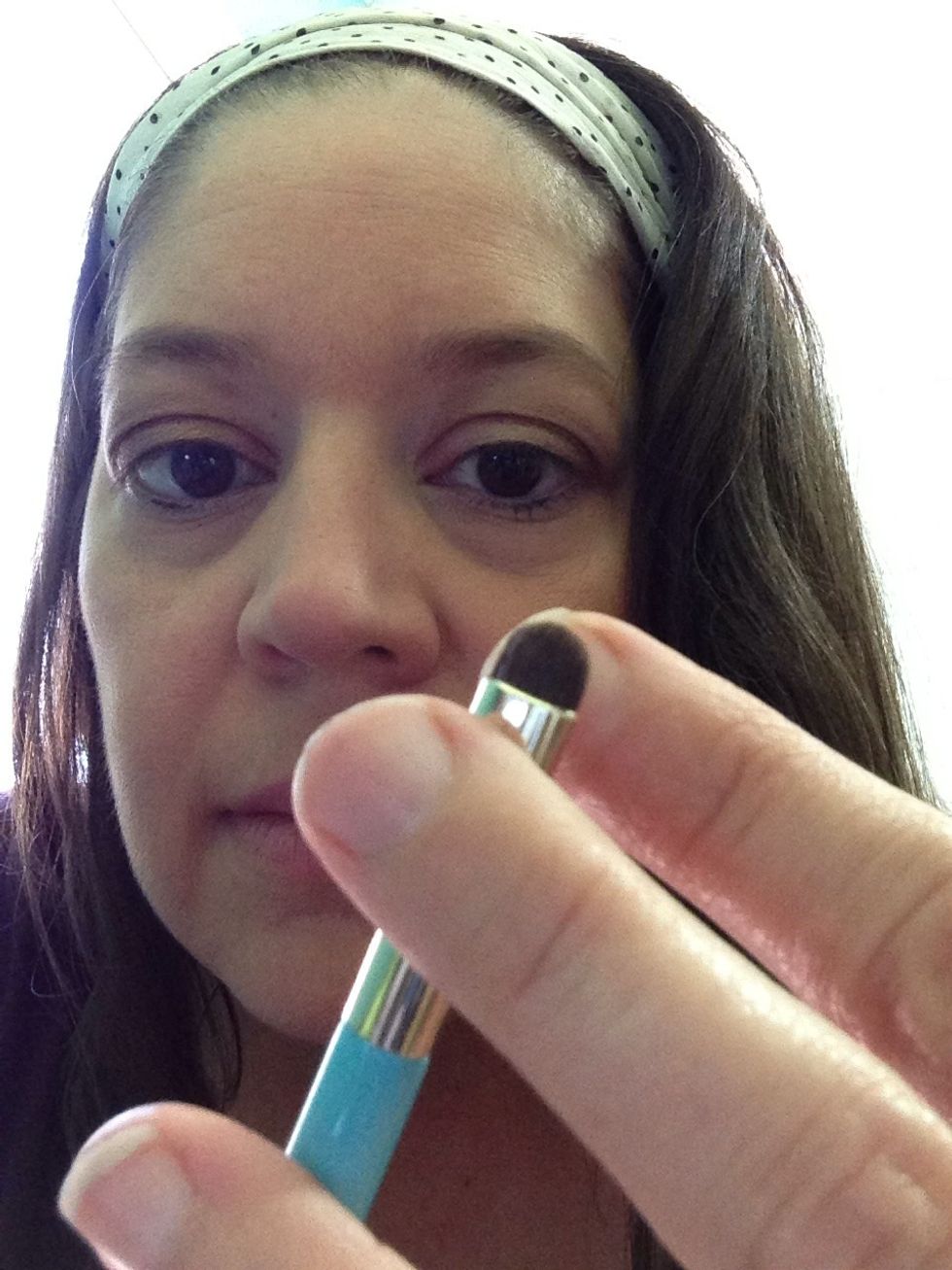 Blunt smudger brush first.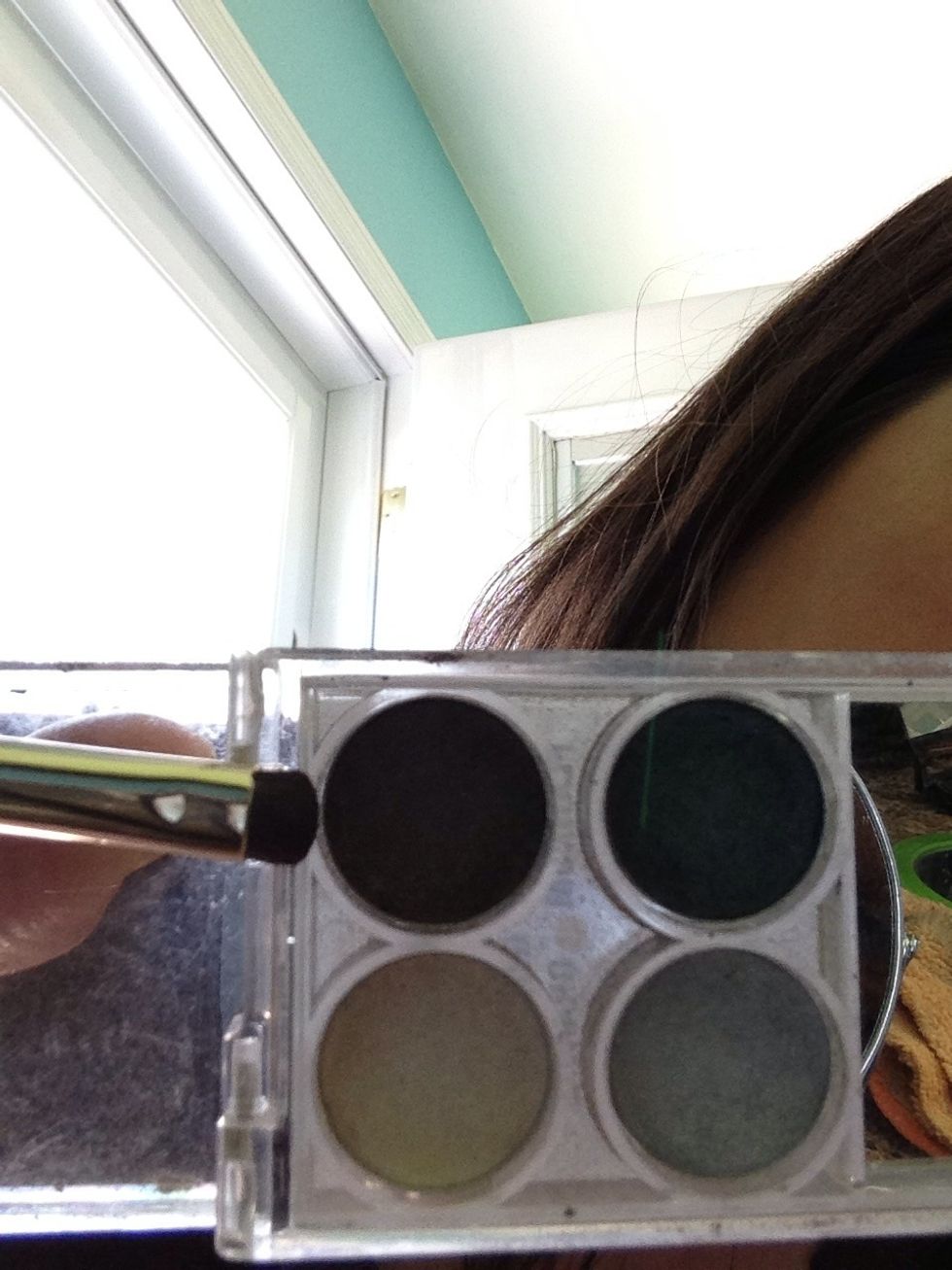 I'm using iced mocha with a slight metallic effect as my starter color.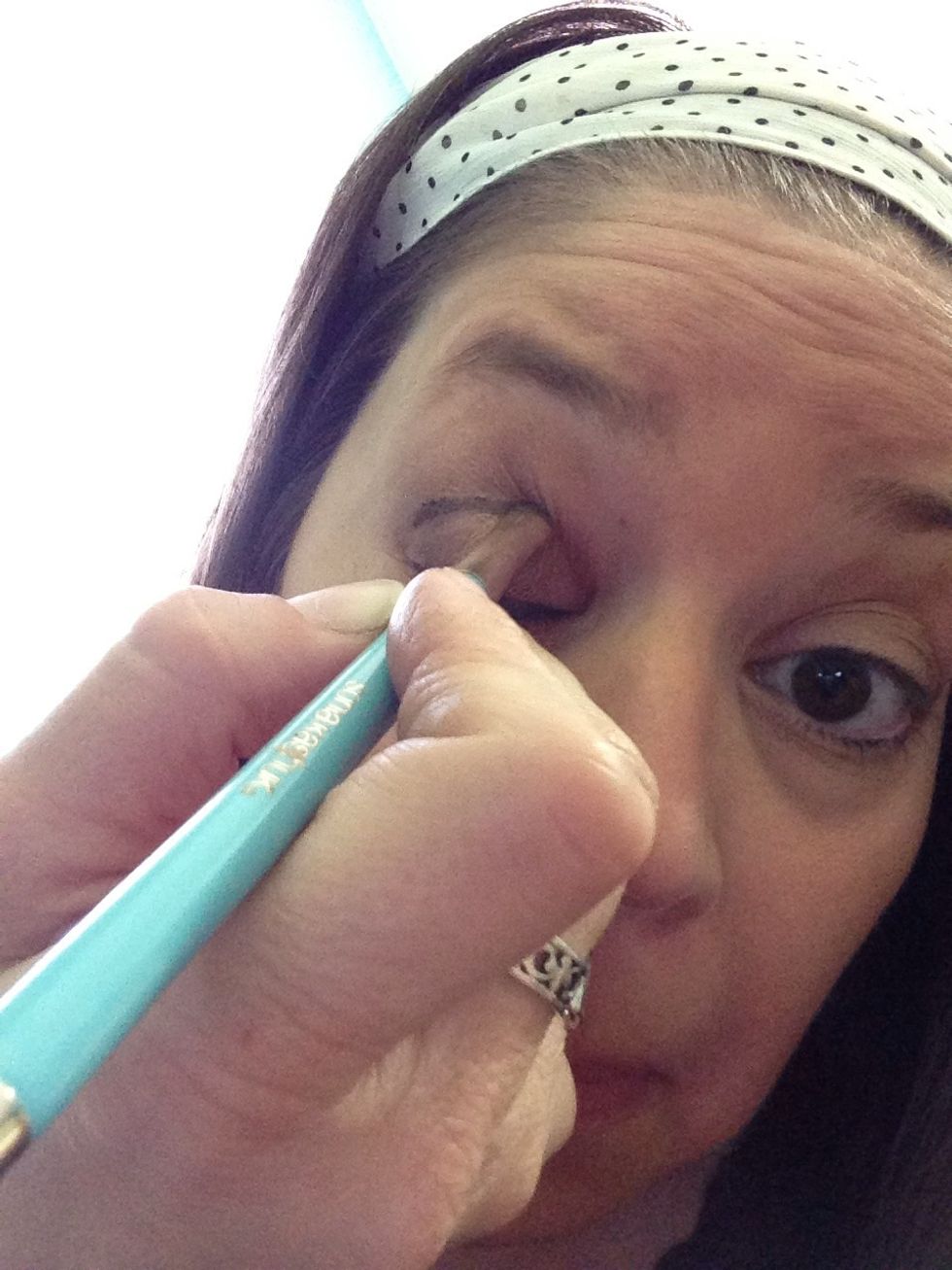 Smudge in a "V" shape along lash line and into crease.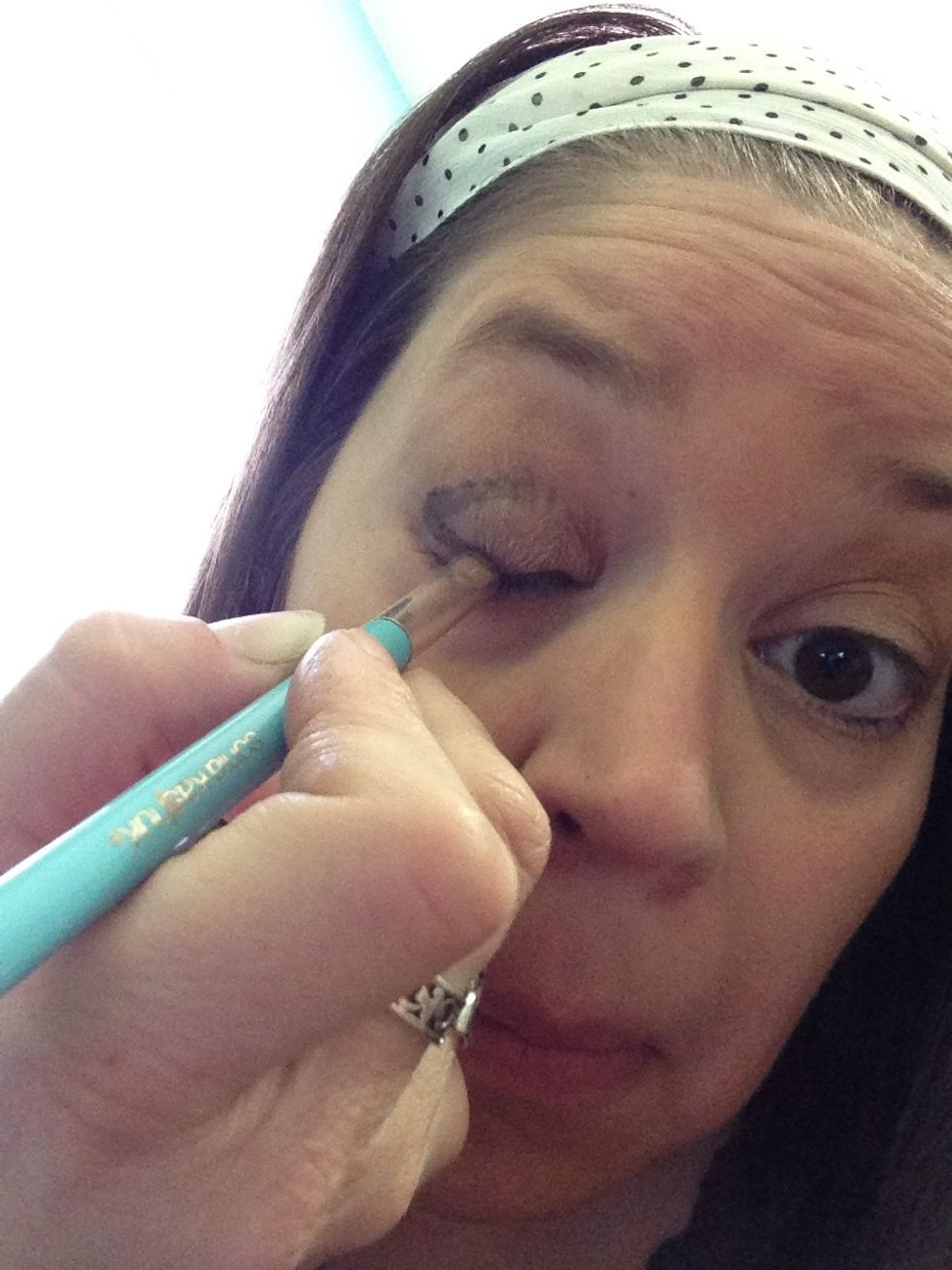 "V" shape.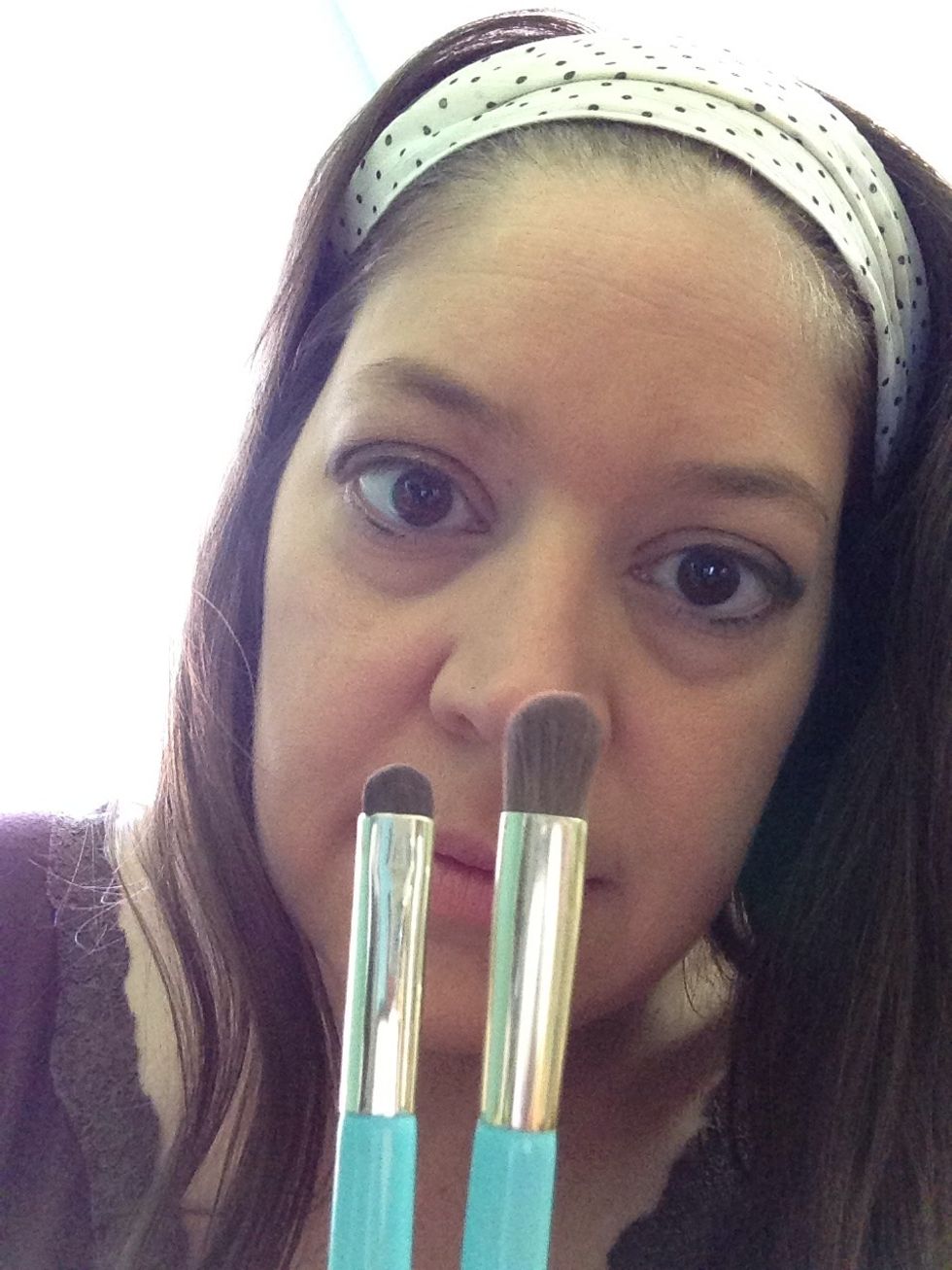 Nice soft round shadow brush is next.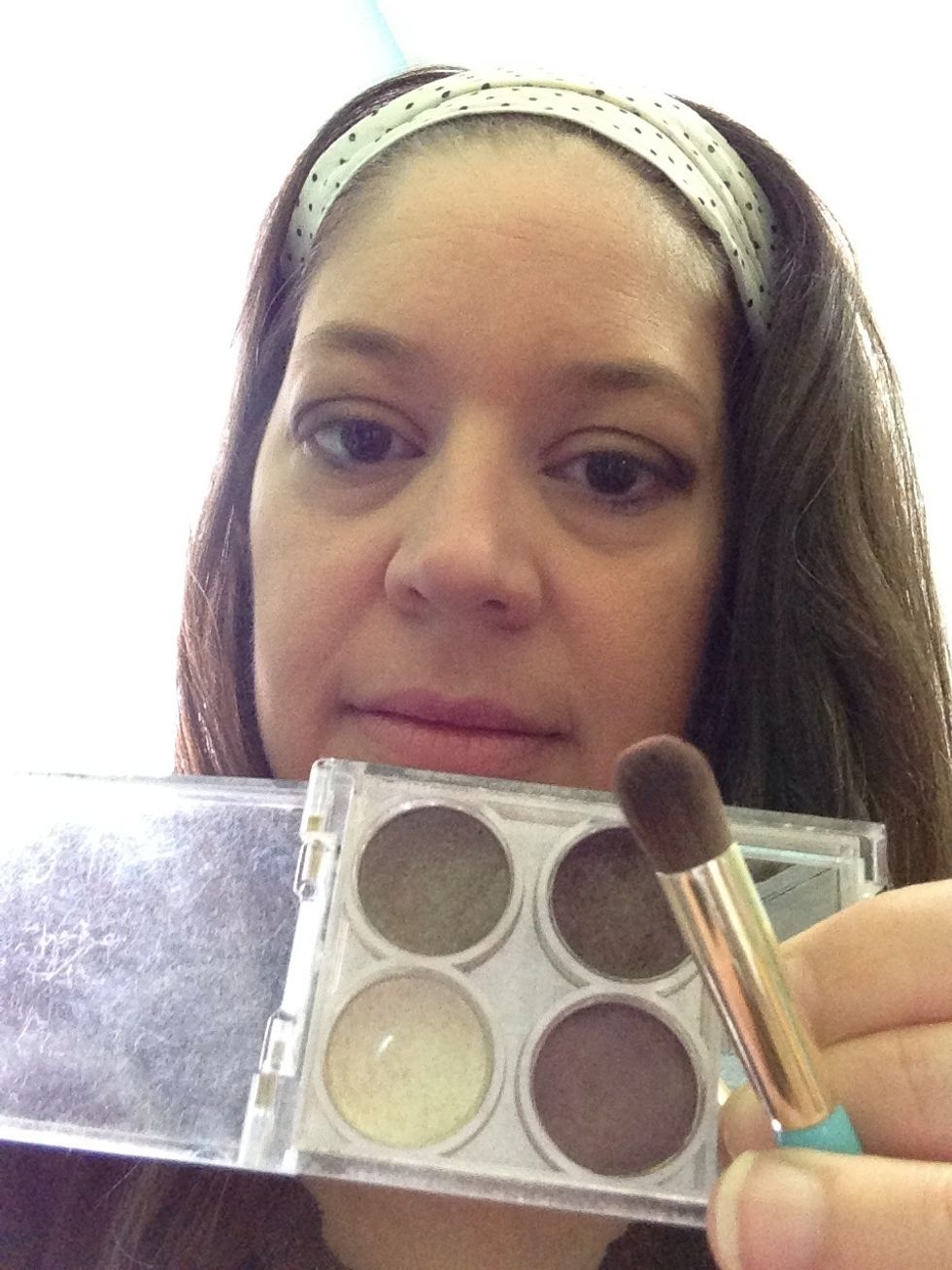 Going with a lighter shade of mocha, also metallic.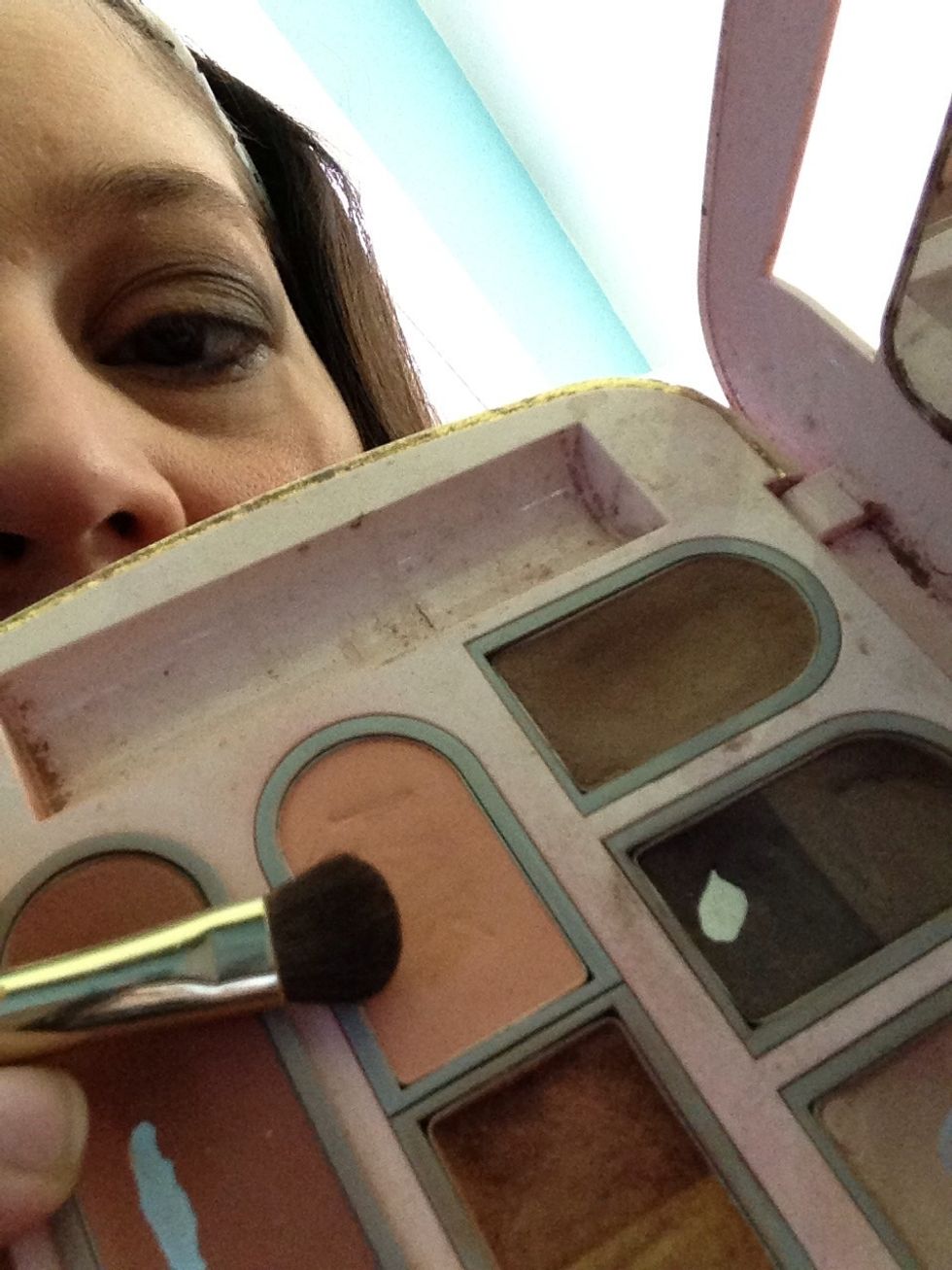 Finally, I'm going to use a matte (non-metallic) peach called "Bamboo". Also the brush has more of a fan style.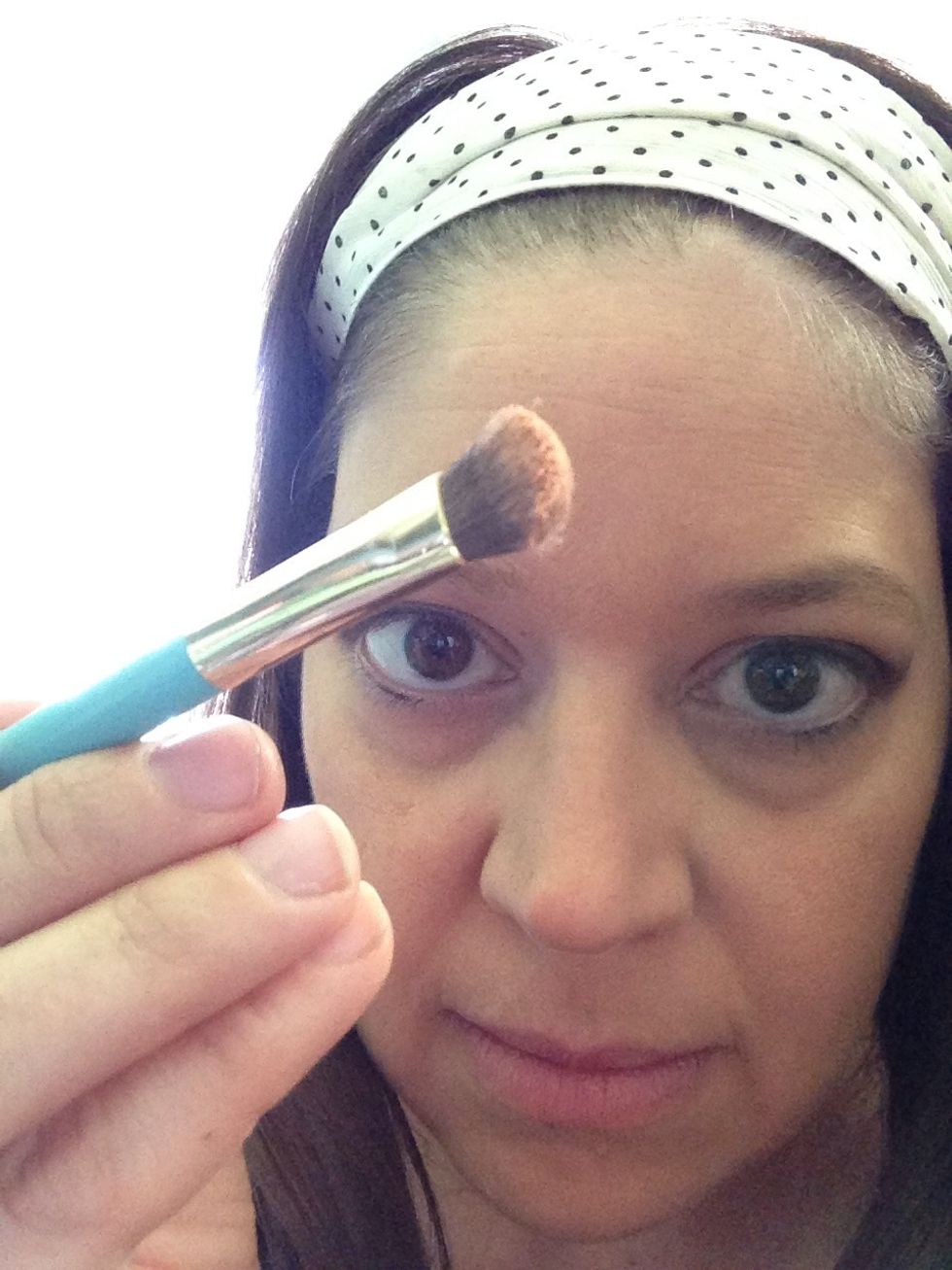 Fan style brush.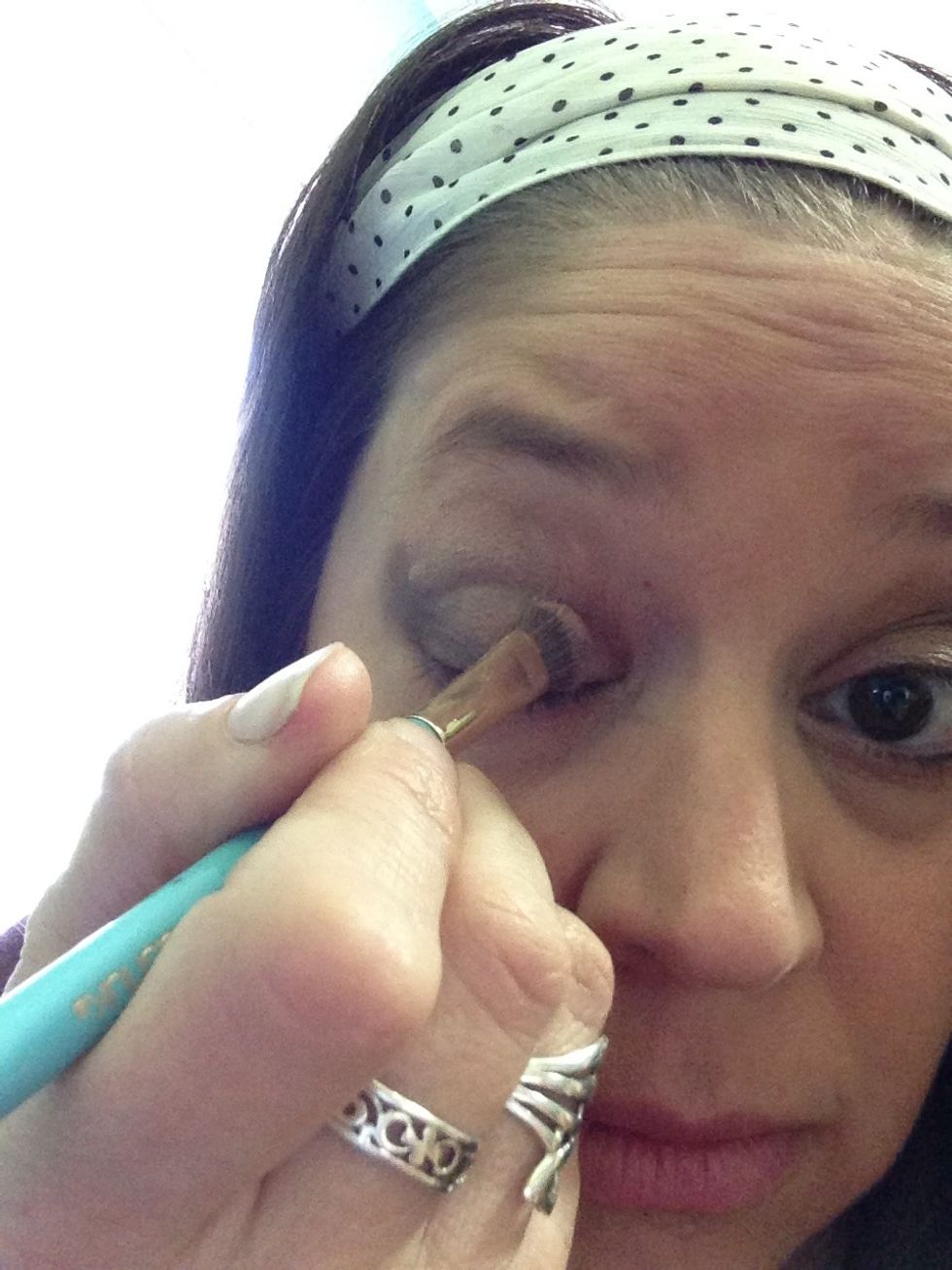 Fill in the corners an above the other two colors.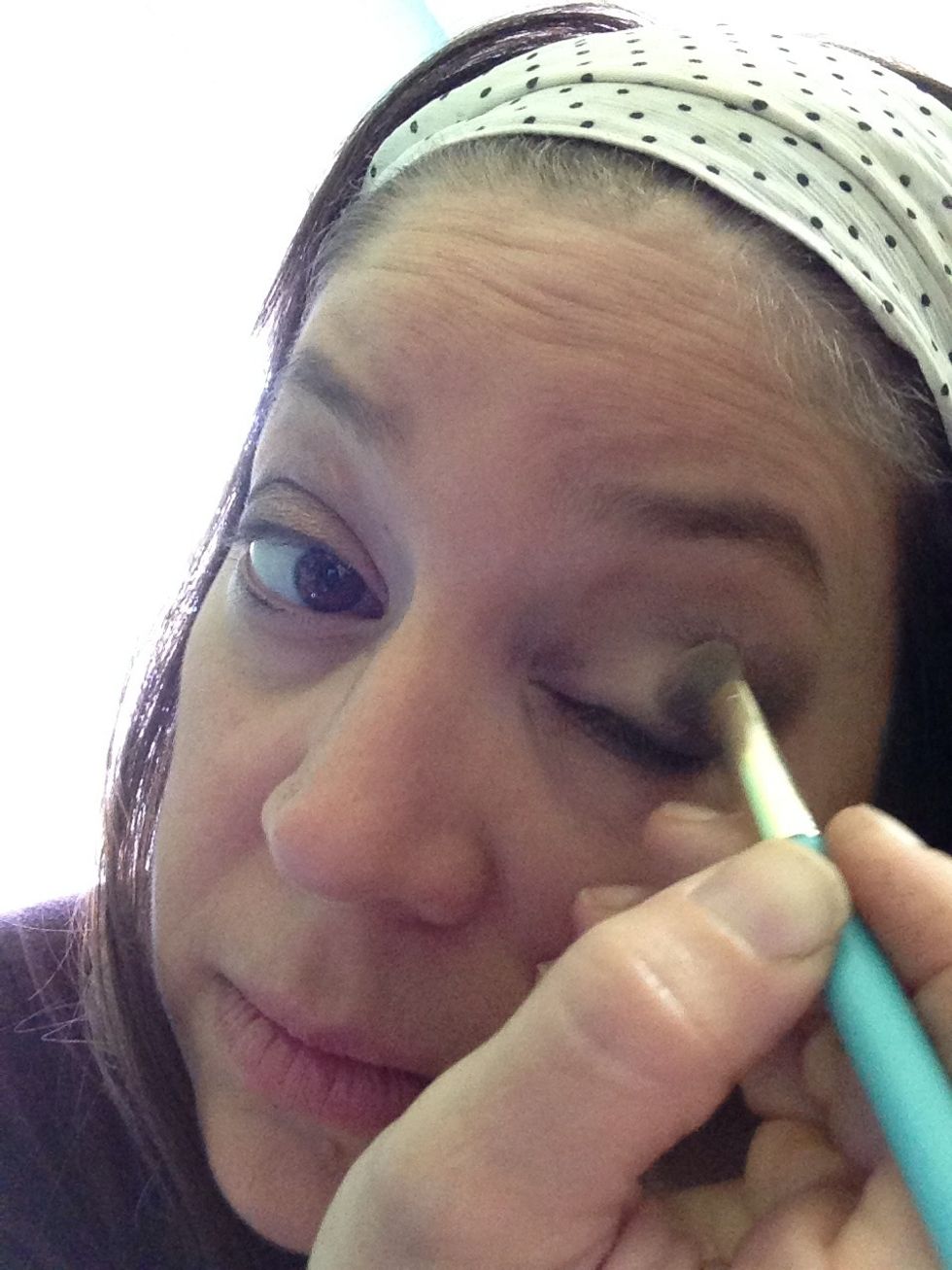 Highlighting.
Go all the way up to brow line on the highlighter color.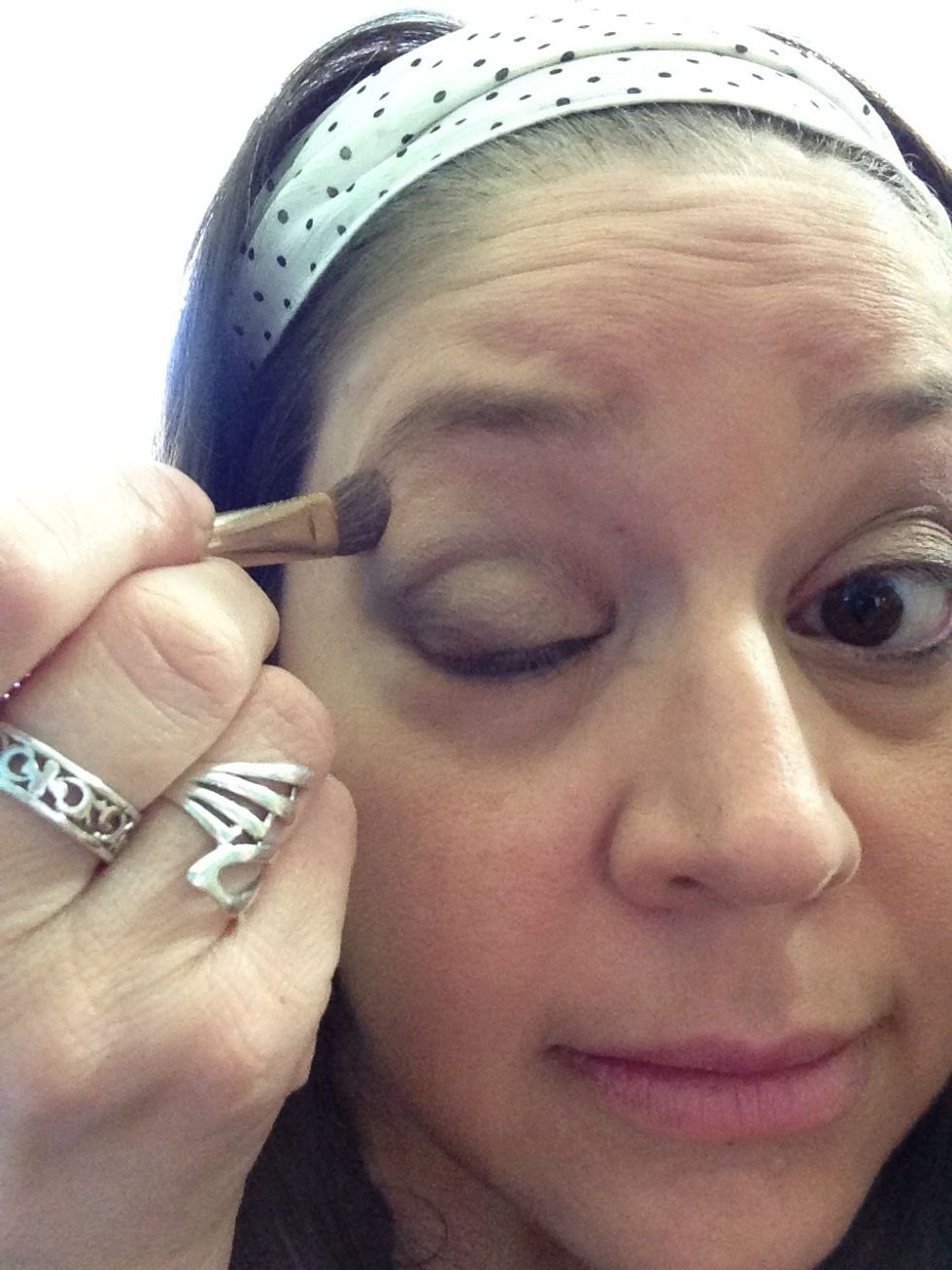 To brow.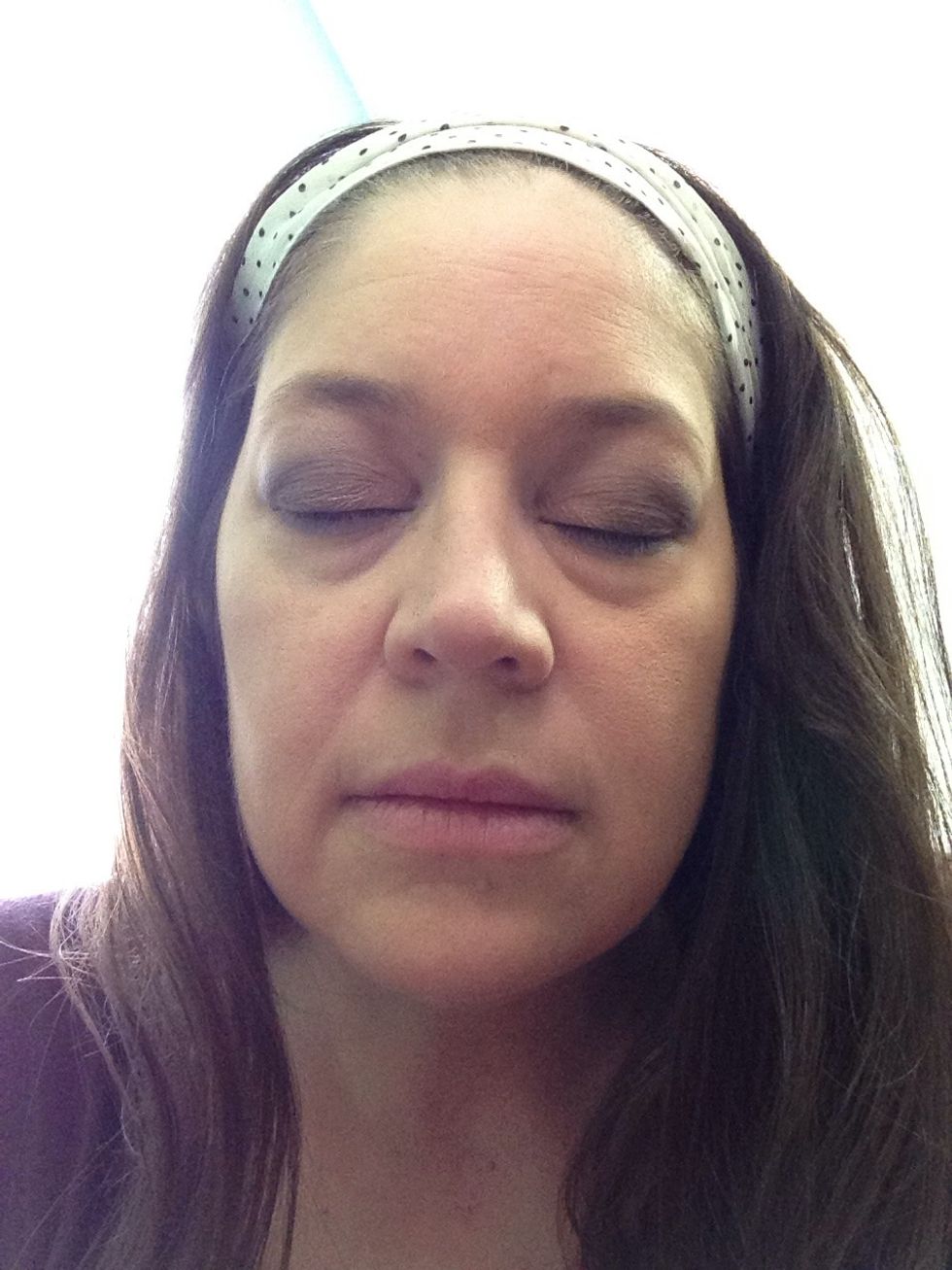 Shadow application is done! Keep going for the finished look!➡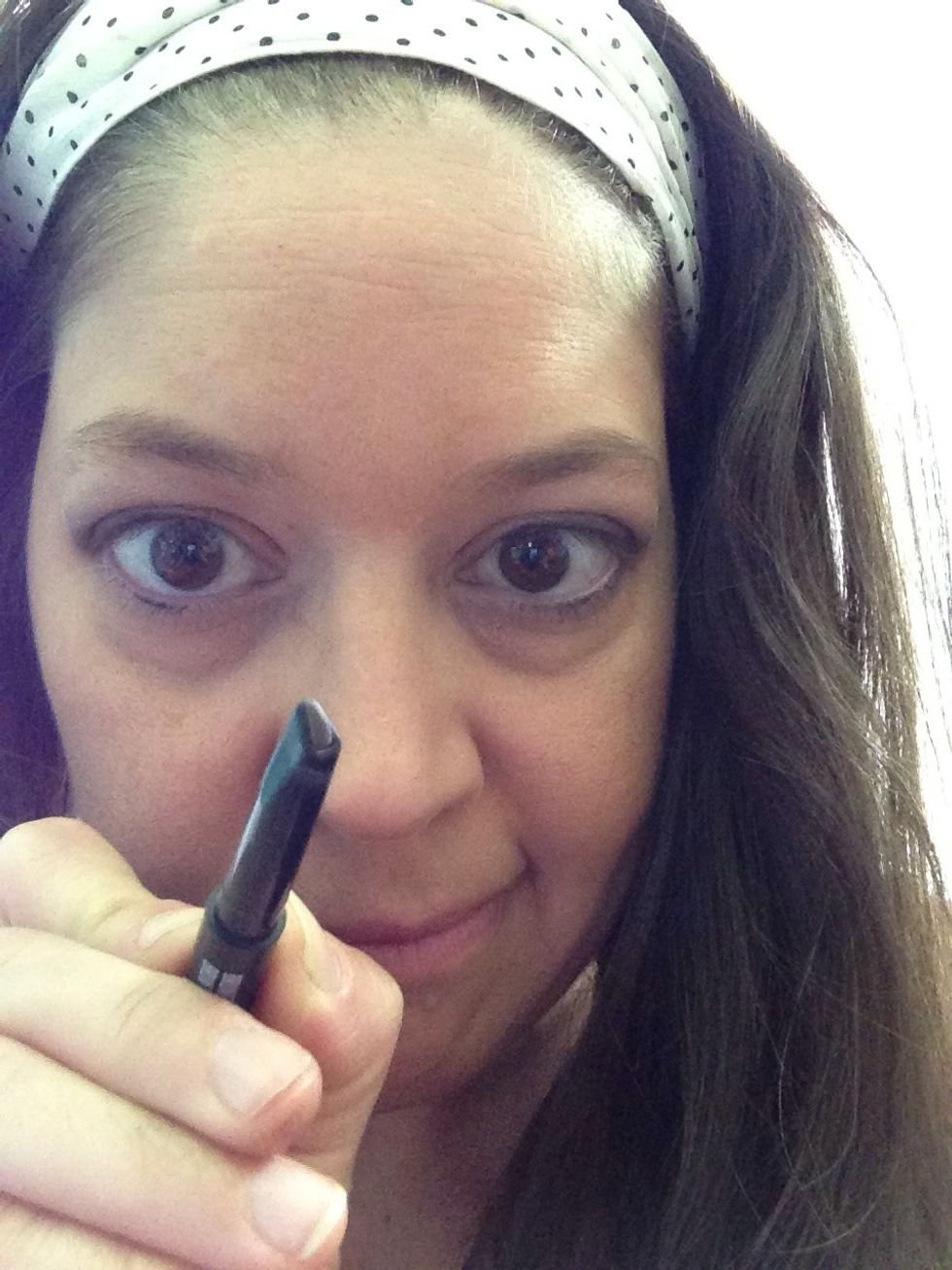 Okay, here's the brow pencil I was talking about love the triangle shape. It really helps draw a wonderful brow.
I NEVER wax or tweeze my brows! The key is filling in what God gave you and brushing them neatly. Sometimes I use the small pen razor to clean up my lid line. If I tweeze, I sneeze! Can't help it.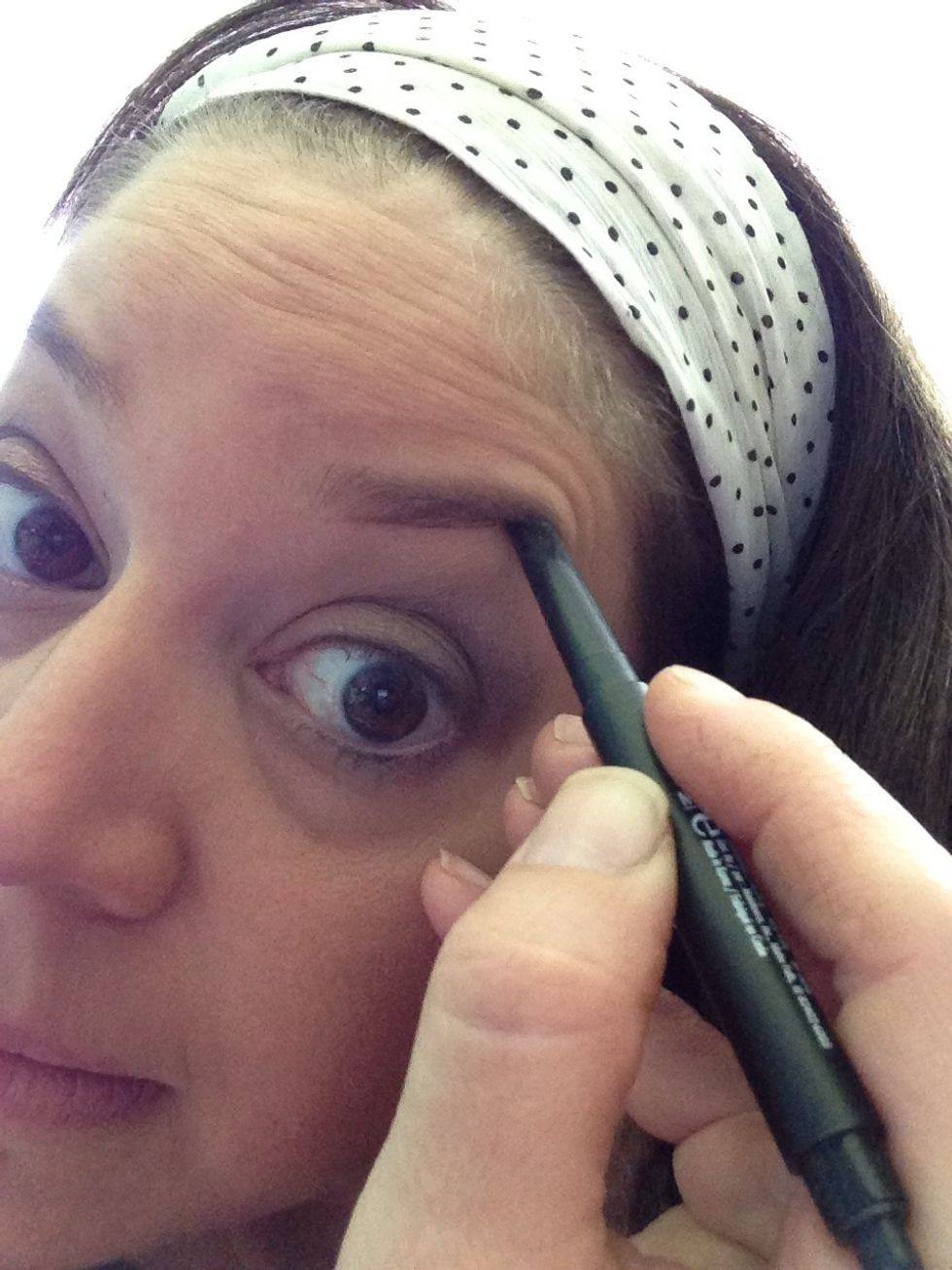 Firm lines here. Start in the center on the bottom and go with the grain of hair.
Make a distinct point downward.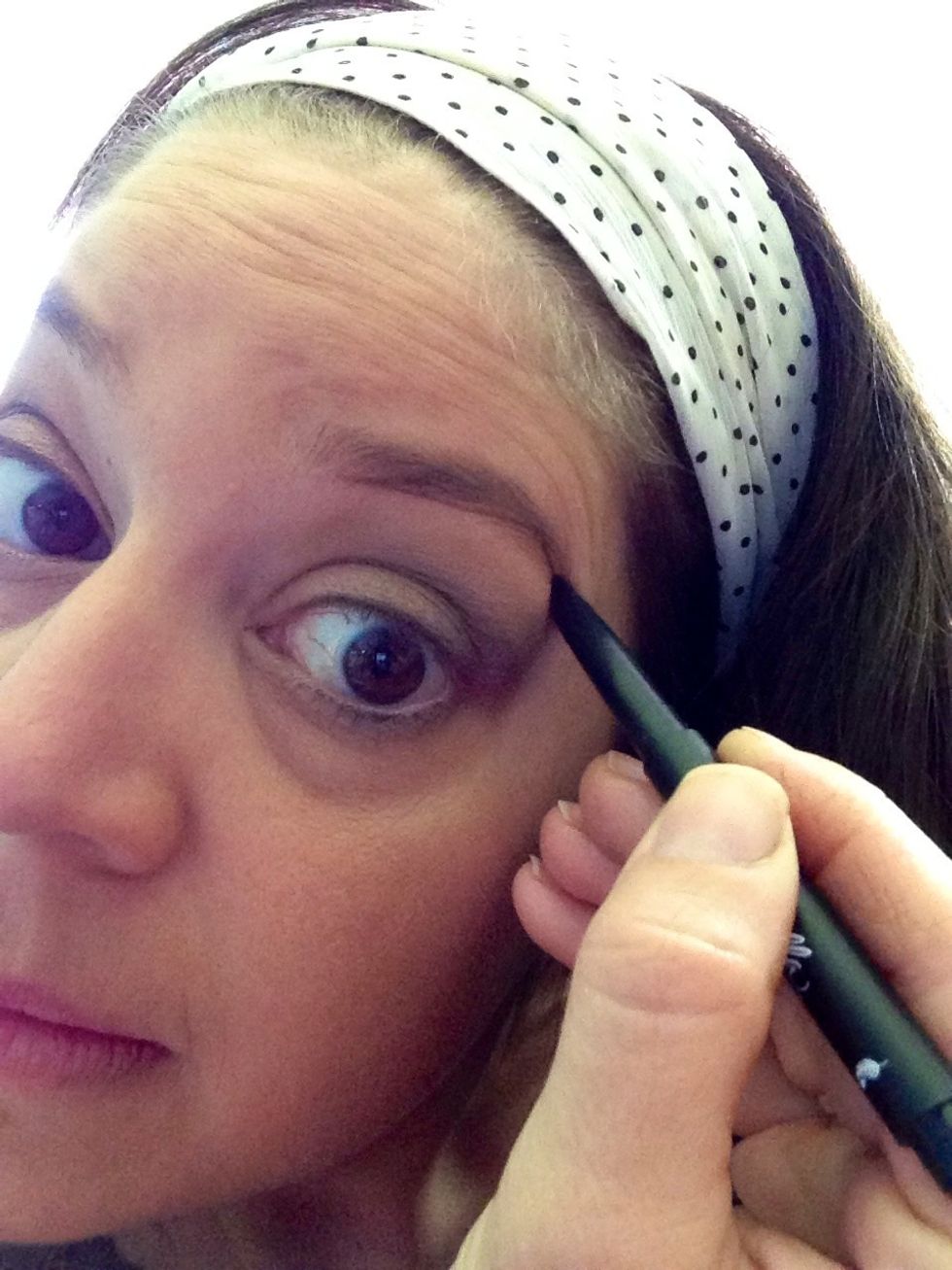 See the angle change?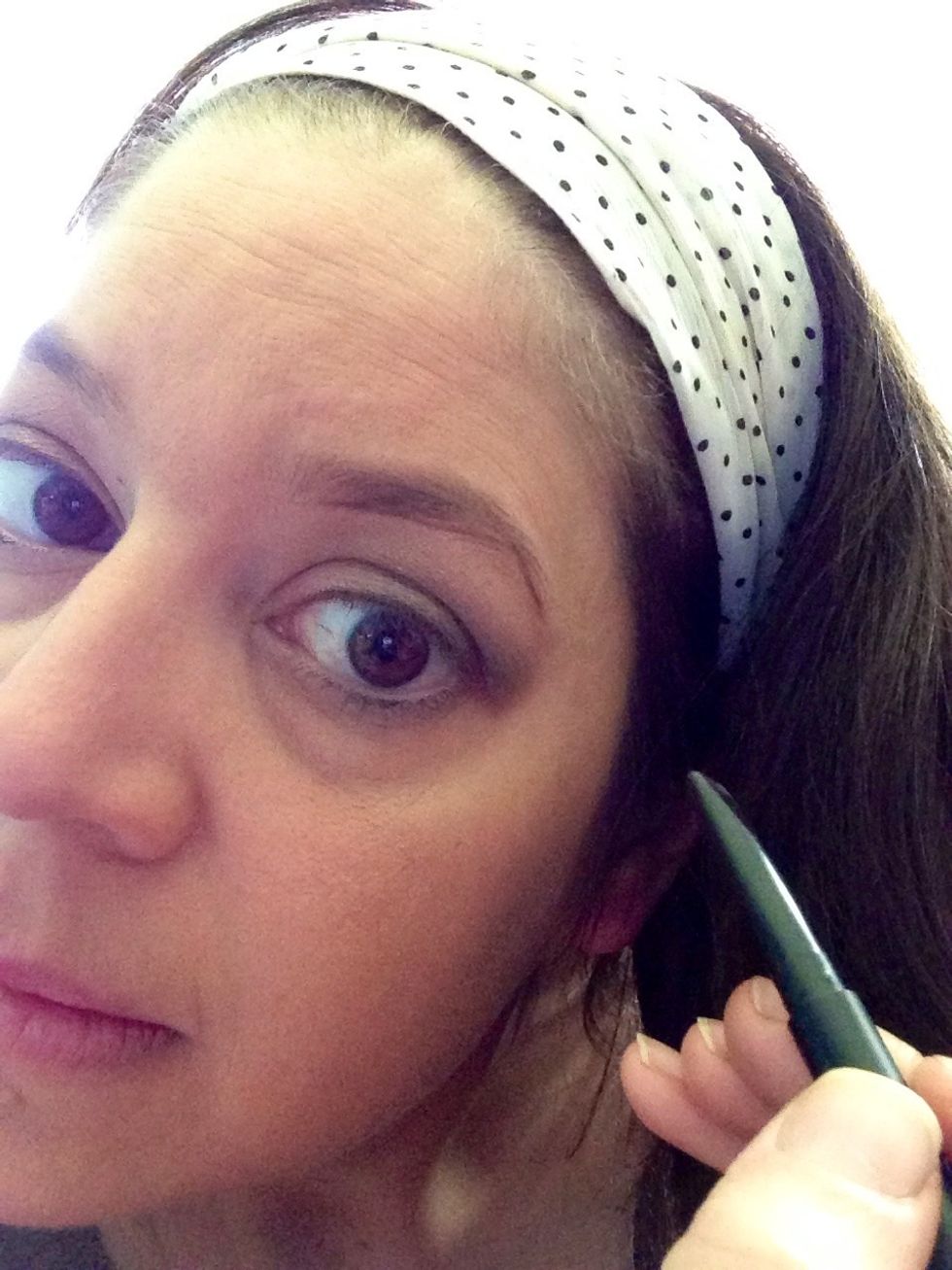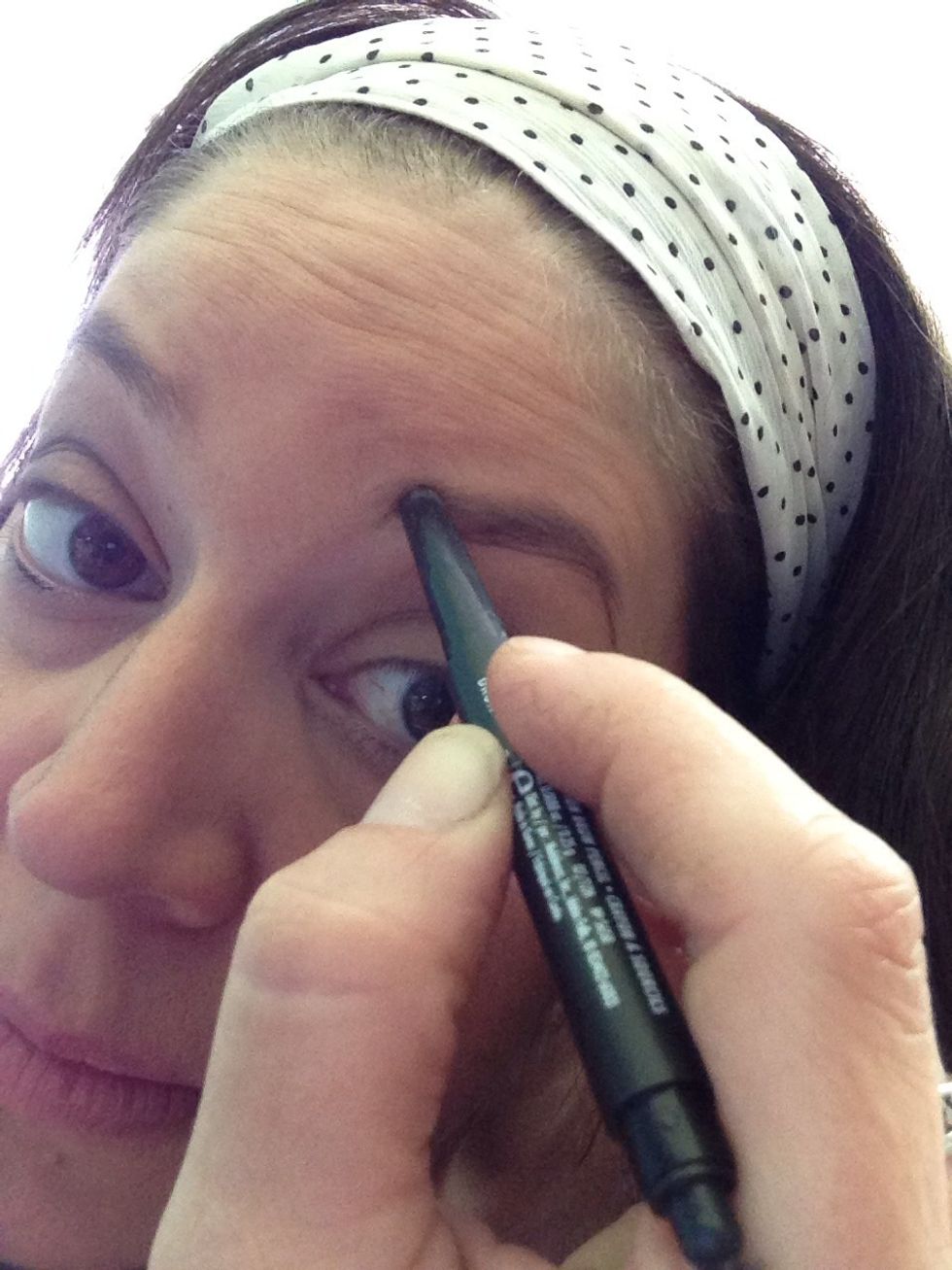 Now draw up and across the top.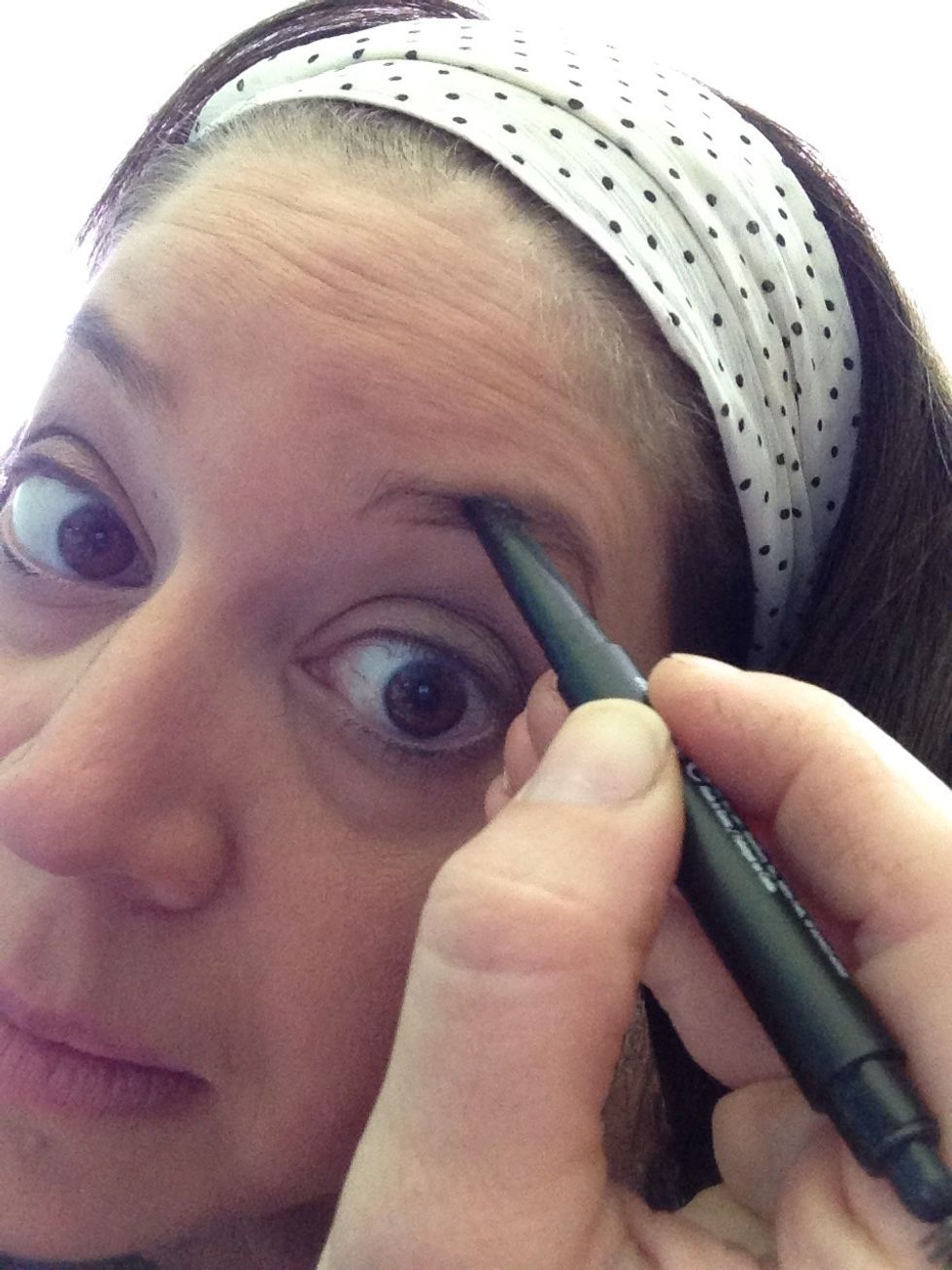 Just follow your natural brow line.
Remember we're not designing a brow, just filling in your own.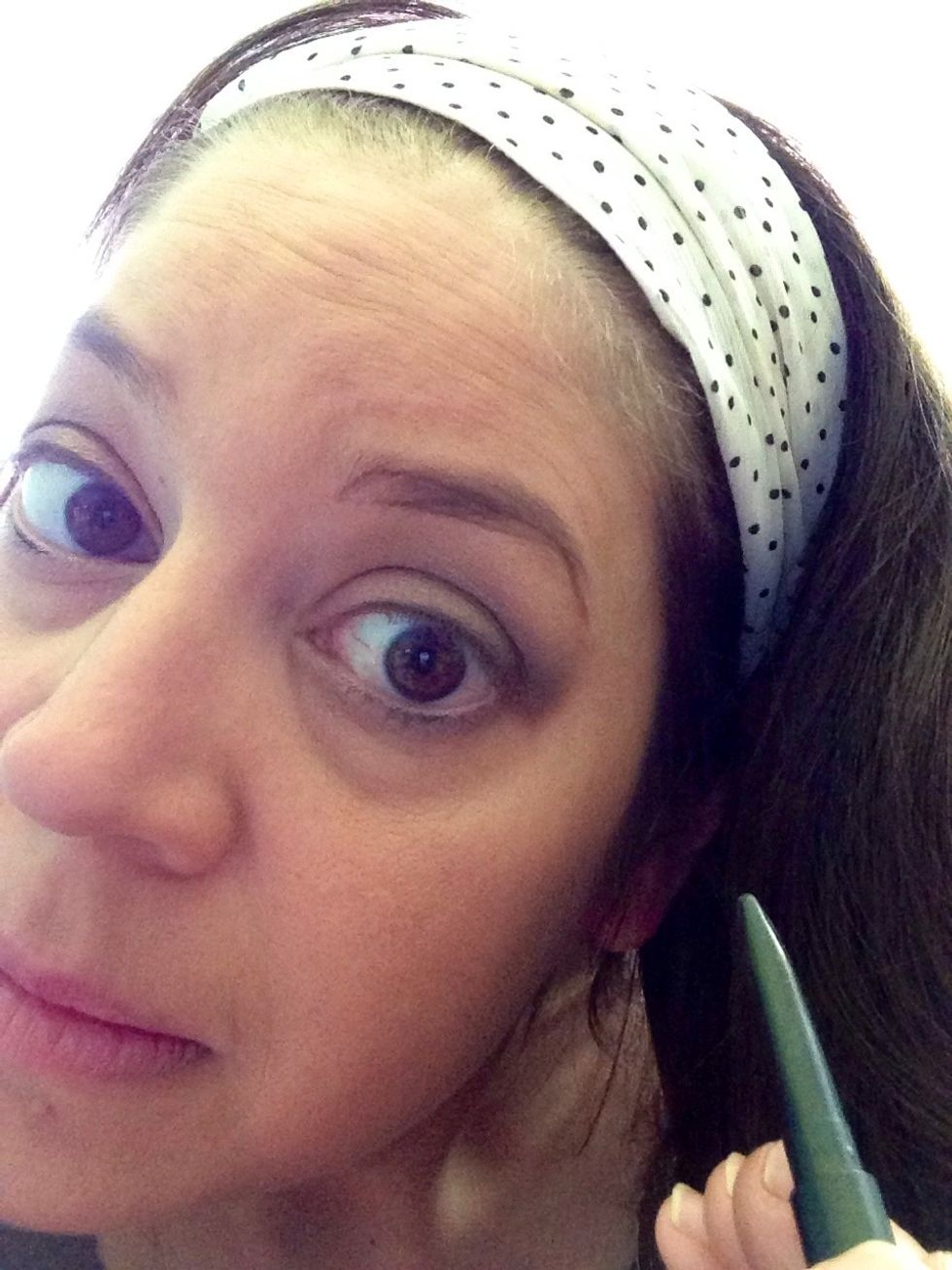 See the outline?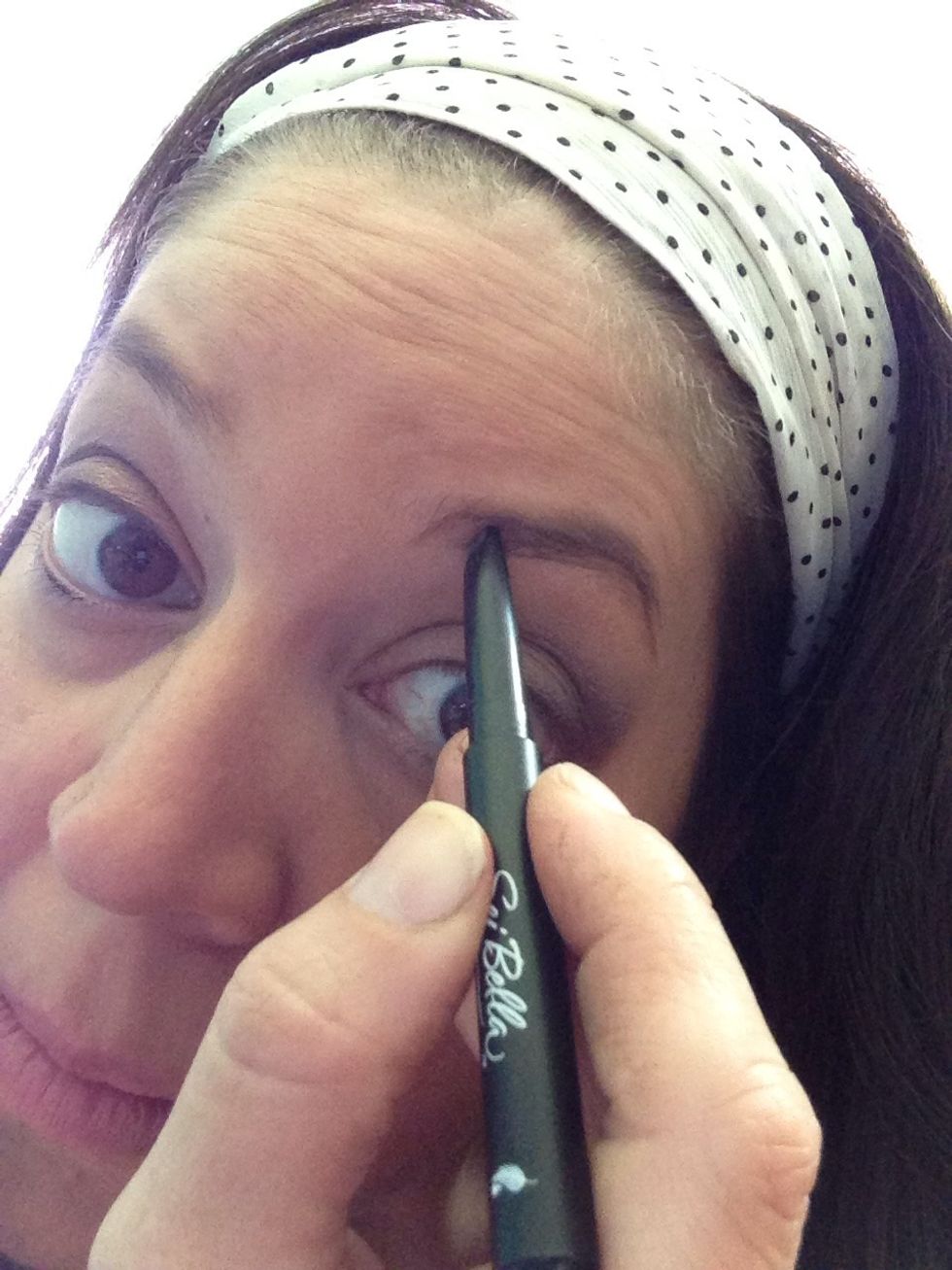 Now fill in the outline.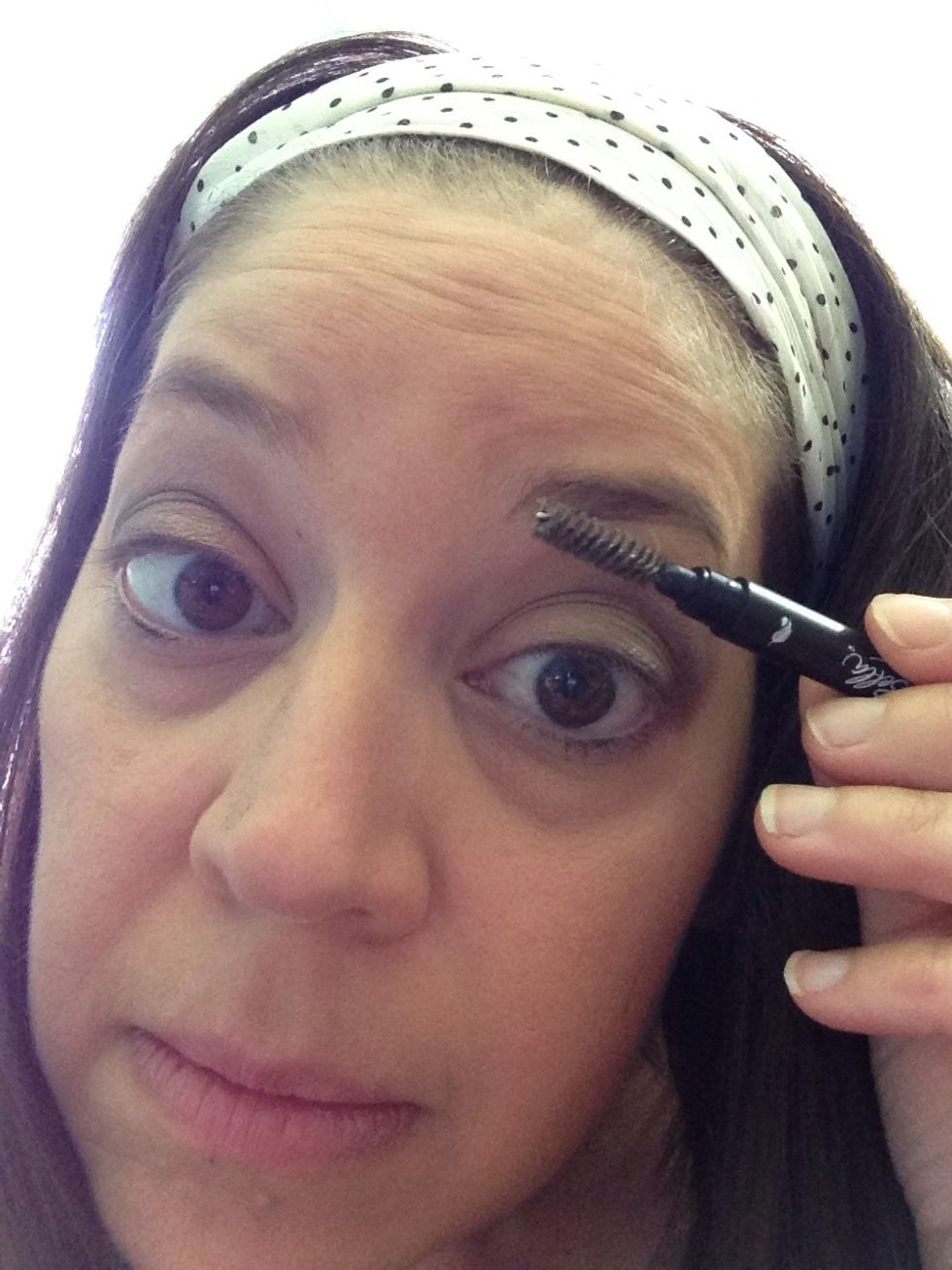 And finally brush it and it actually blends the line as you brush it.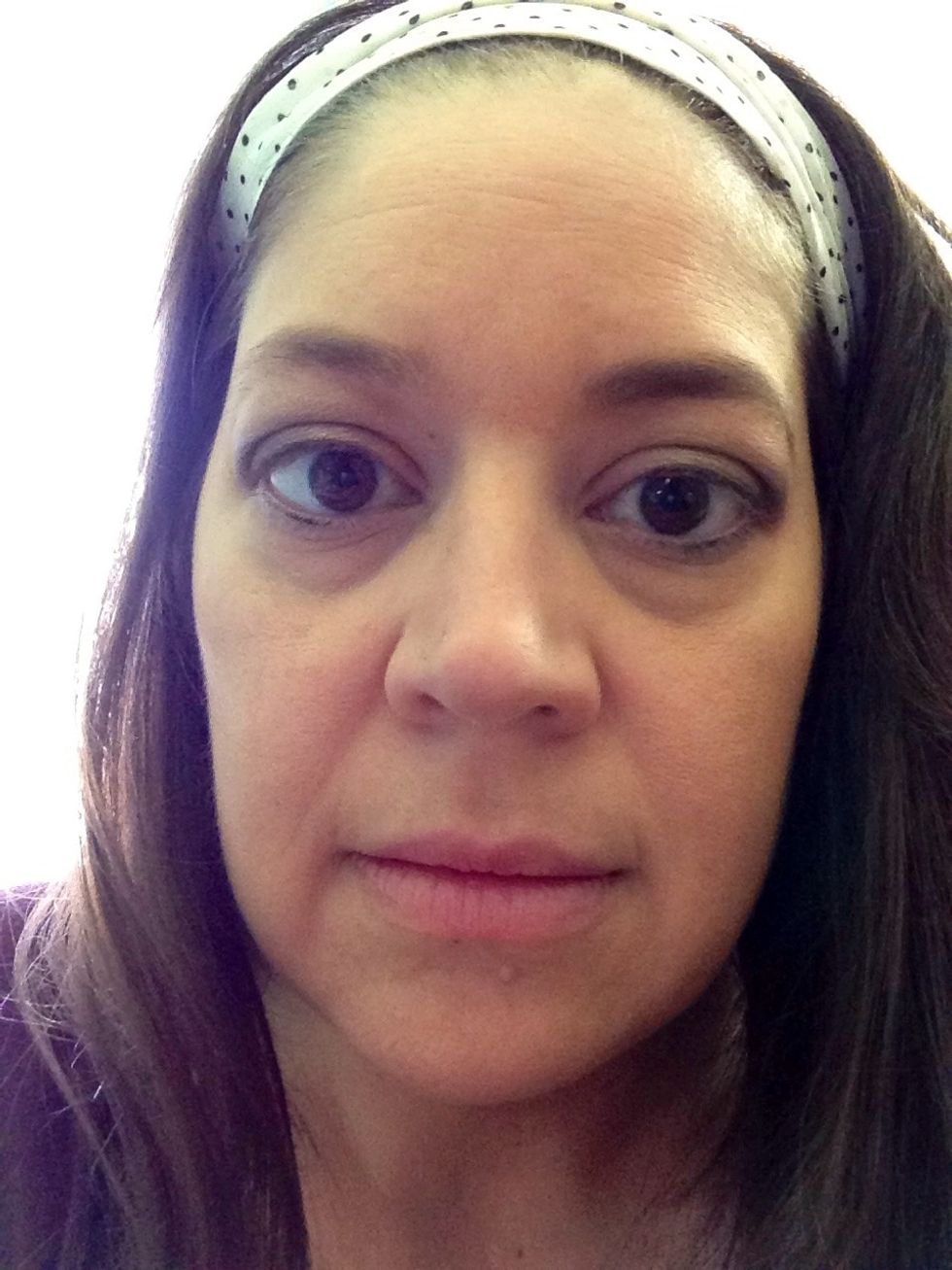 Can you see just how important the brow is? It frames everything! The one on the left isn't done so you can see the difference.
Now my trendy bit! White eyeliner.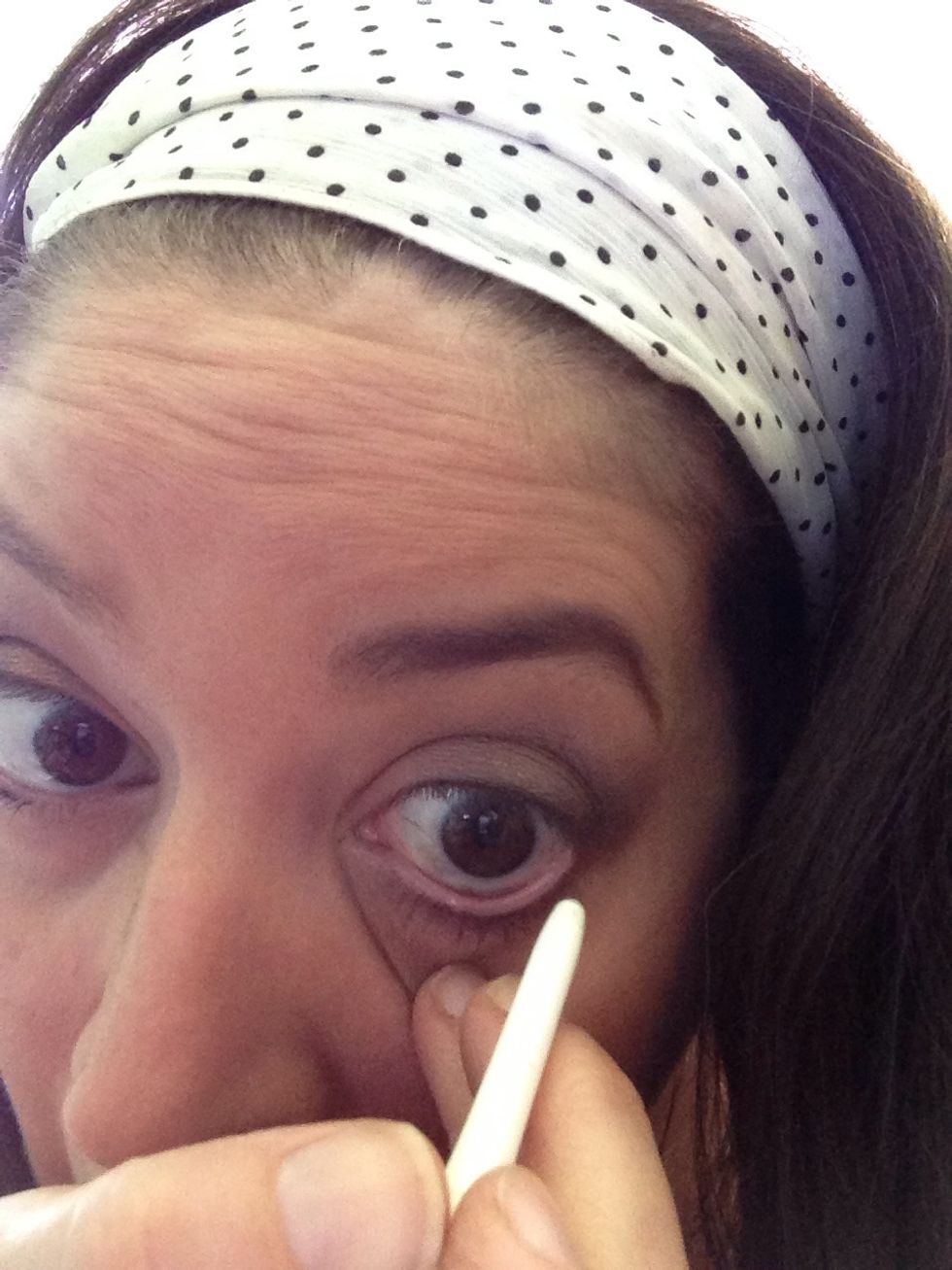 Apply only on water line and not on lashes if you can help it.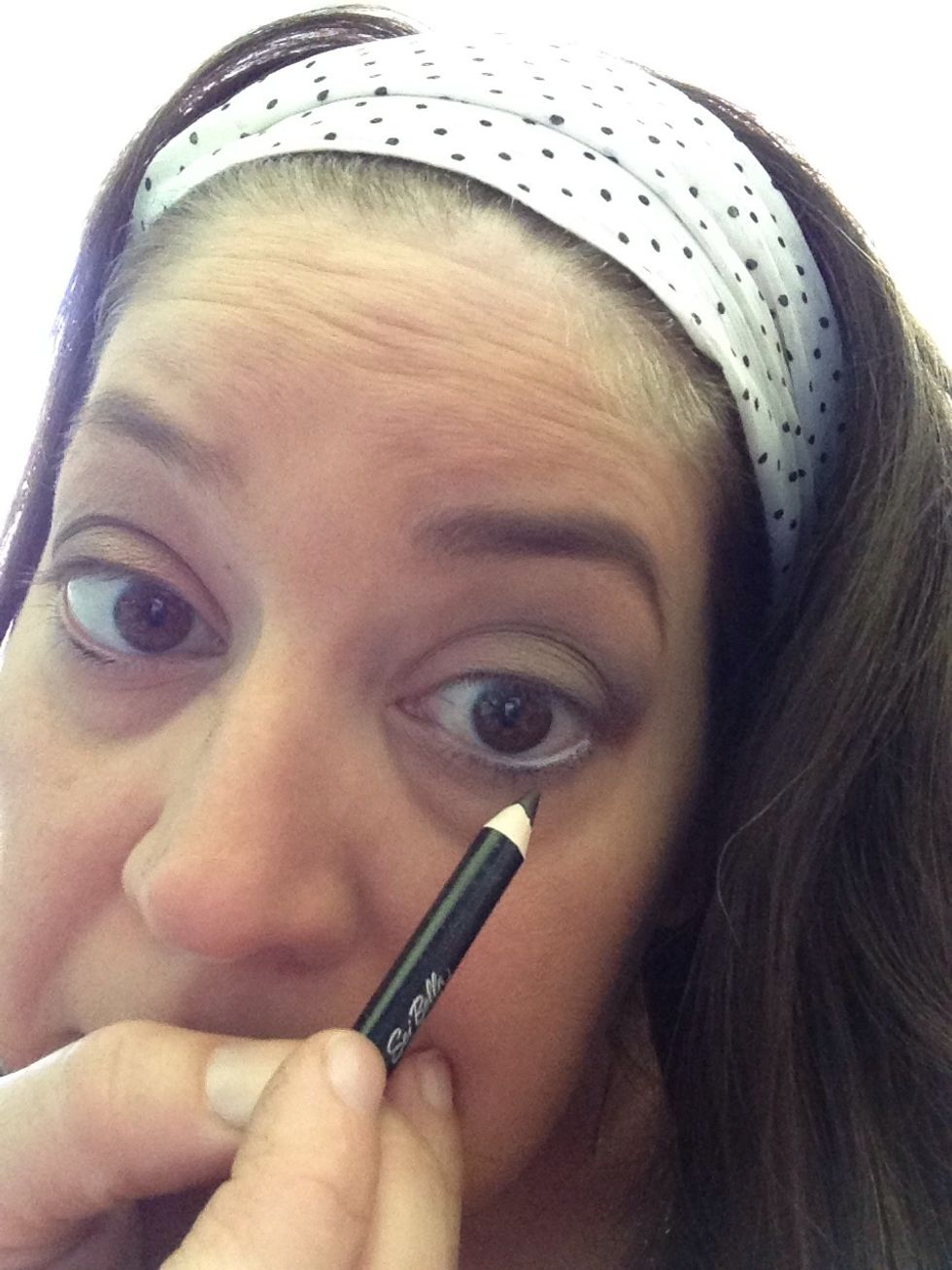 So now is the choice of pencil or gel liner. I'm going to compare one of each for you.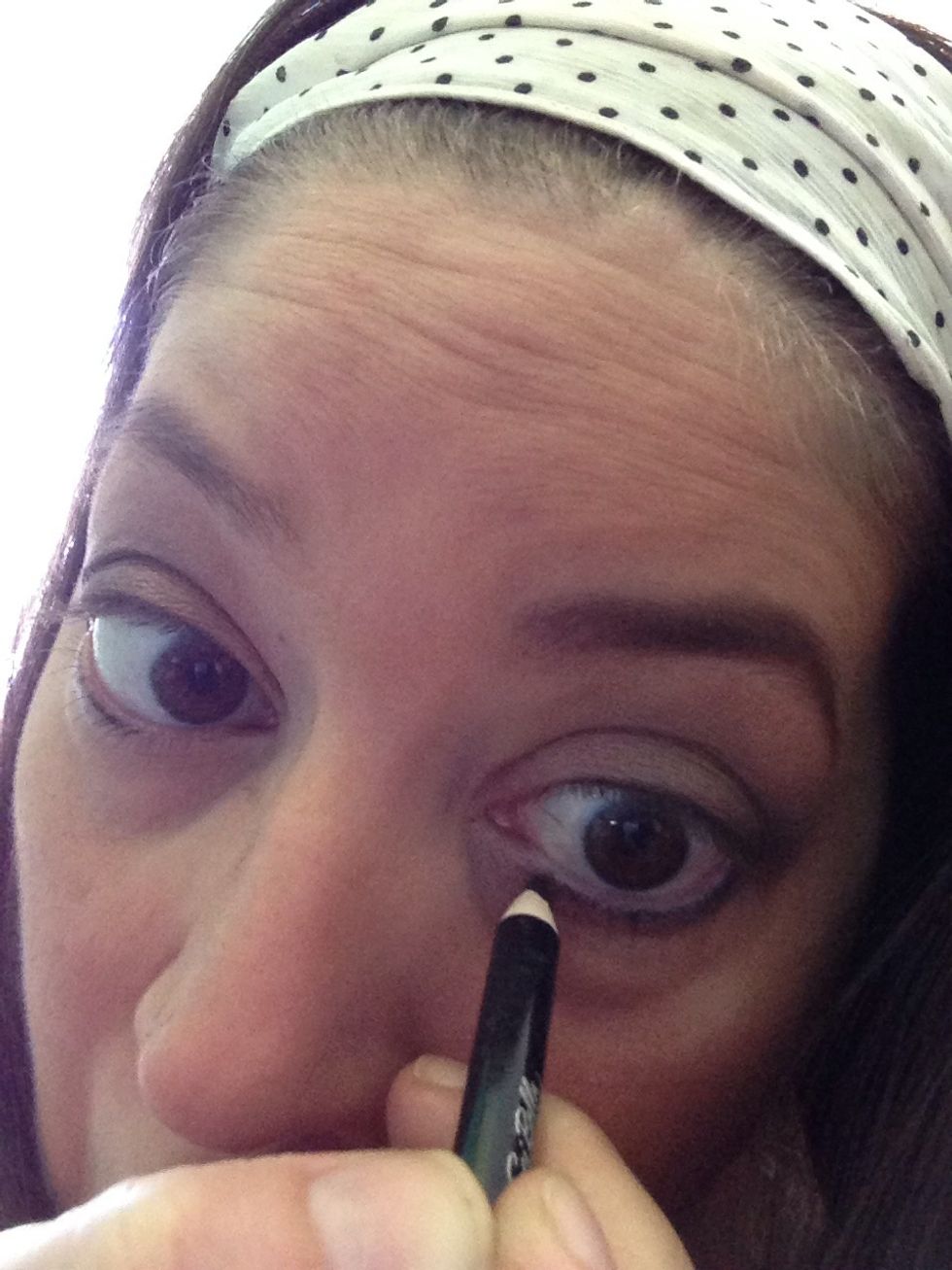 Drag to the corner.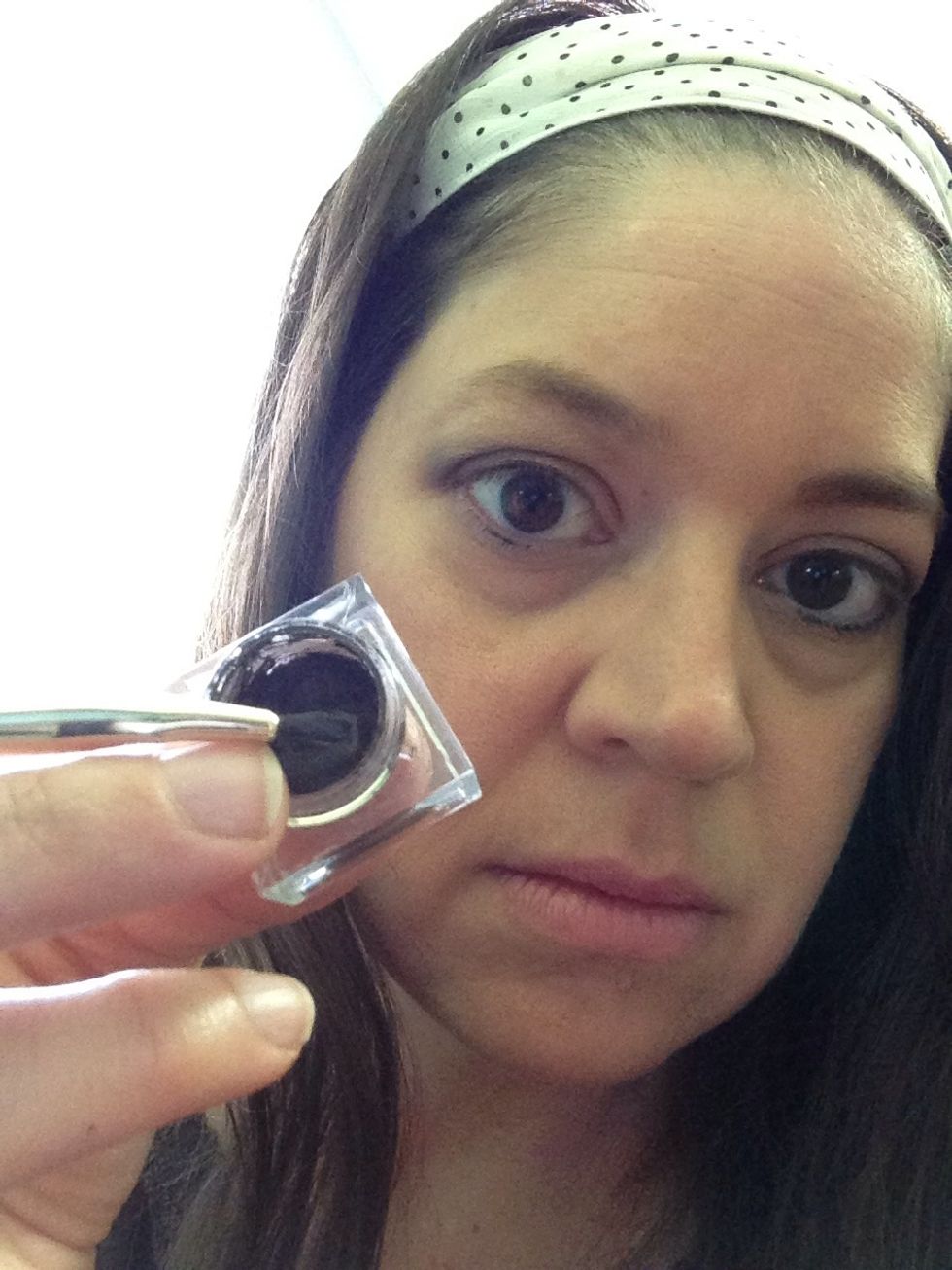 Gel liner.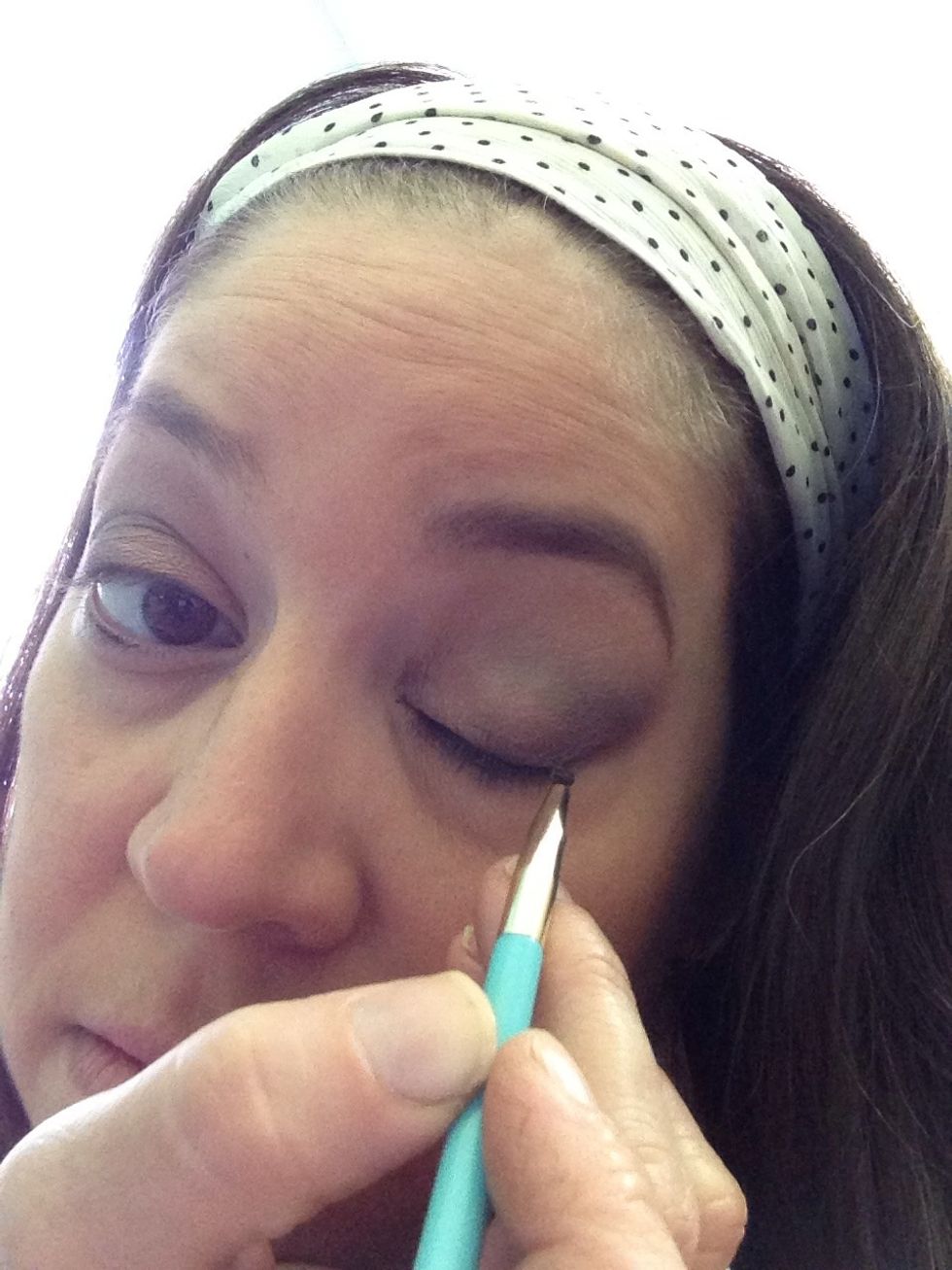 Big and thick lines like cats eyes.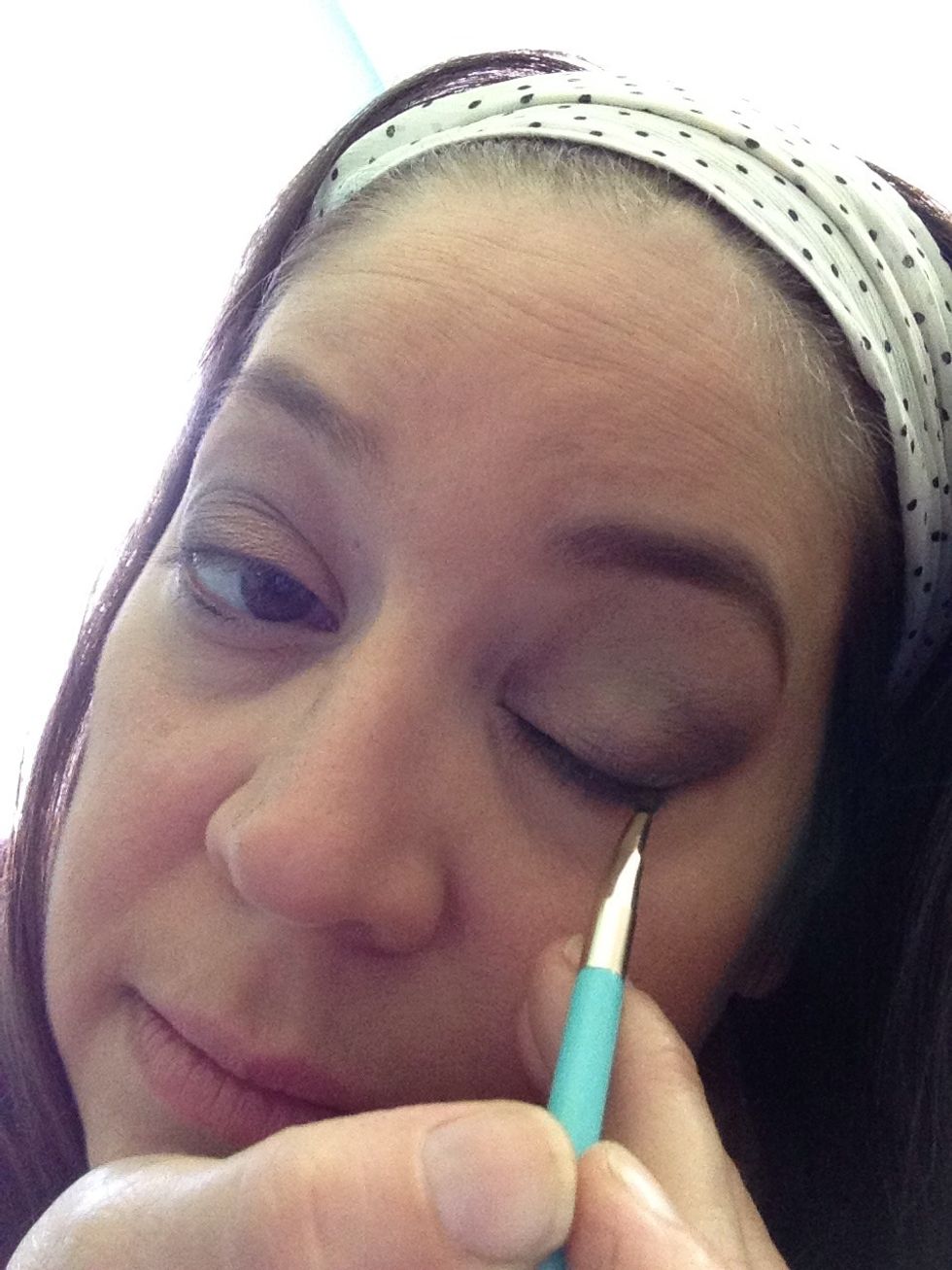 Start on The outside and work your way in towards the center.
See the difference between the gel eye and the incomplete one? It just pops open doesn't it?
Okay, time to color the other eye using a pencil.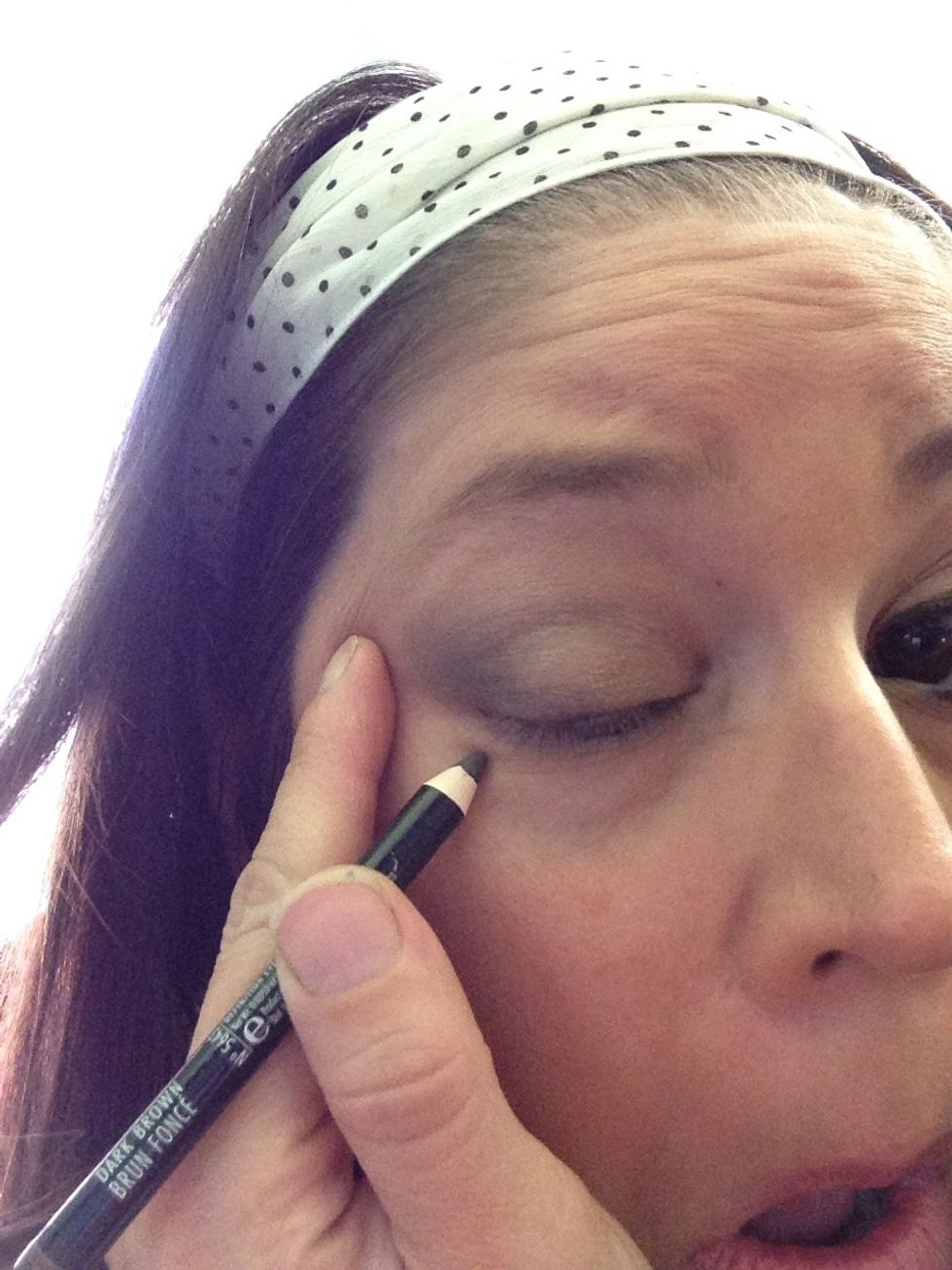 Pull skin taught also.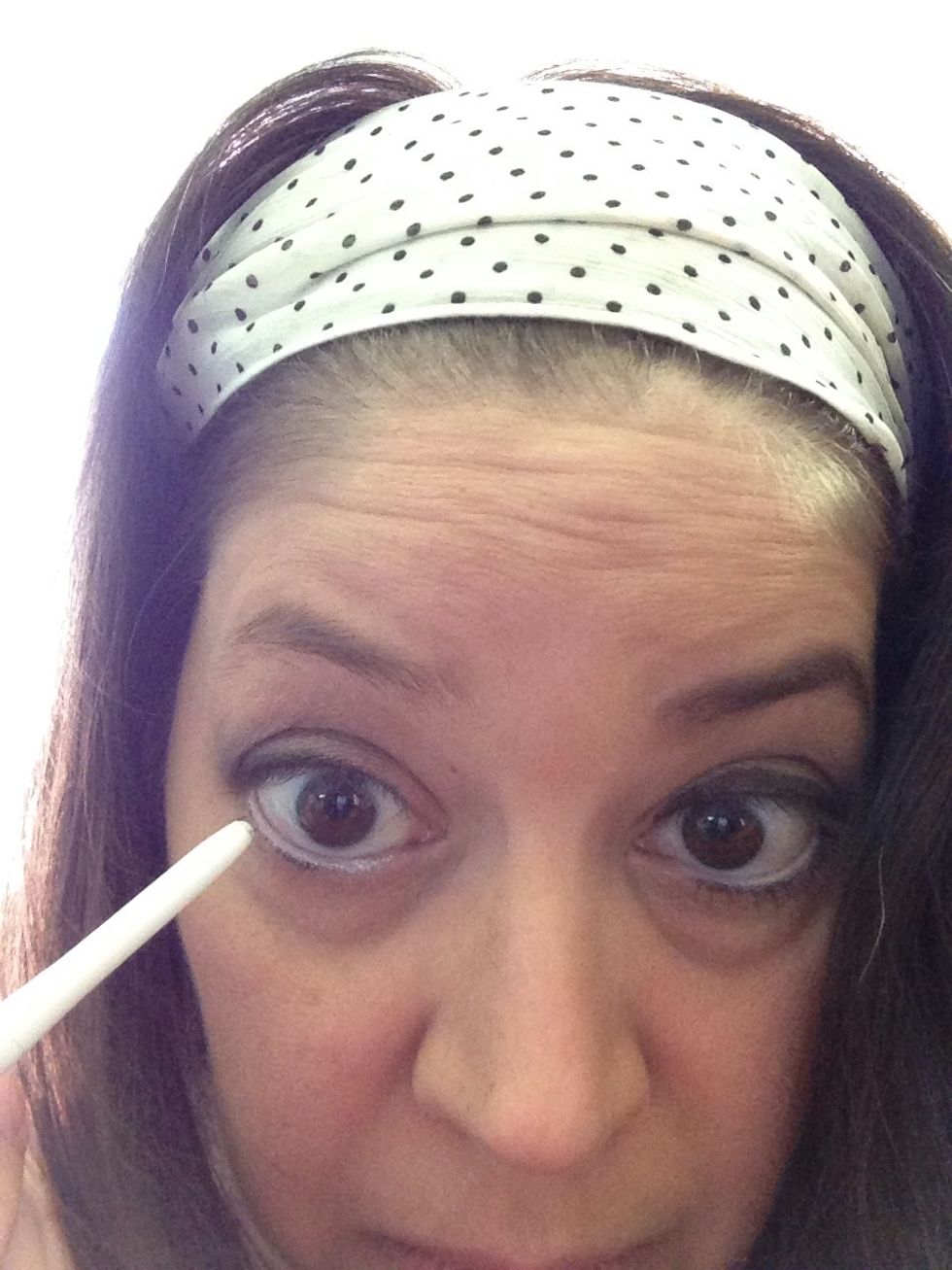 The white waterline again.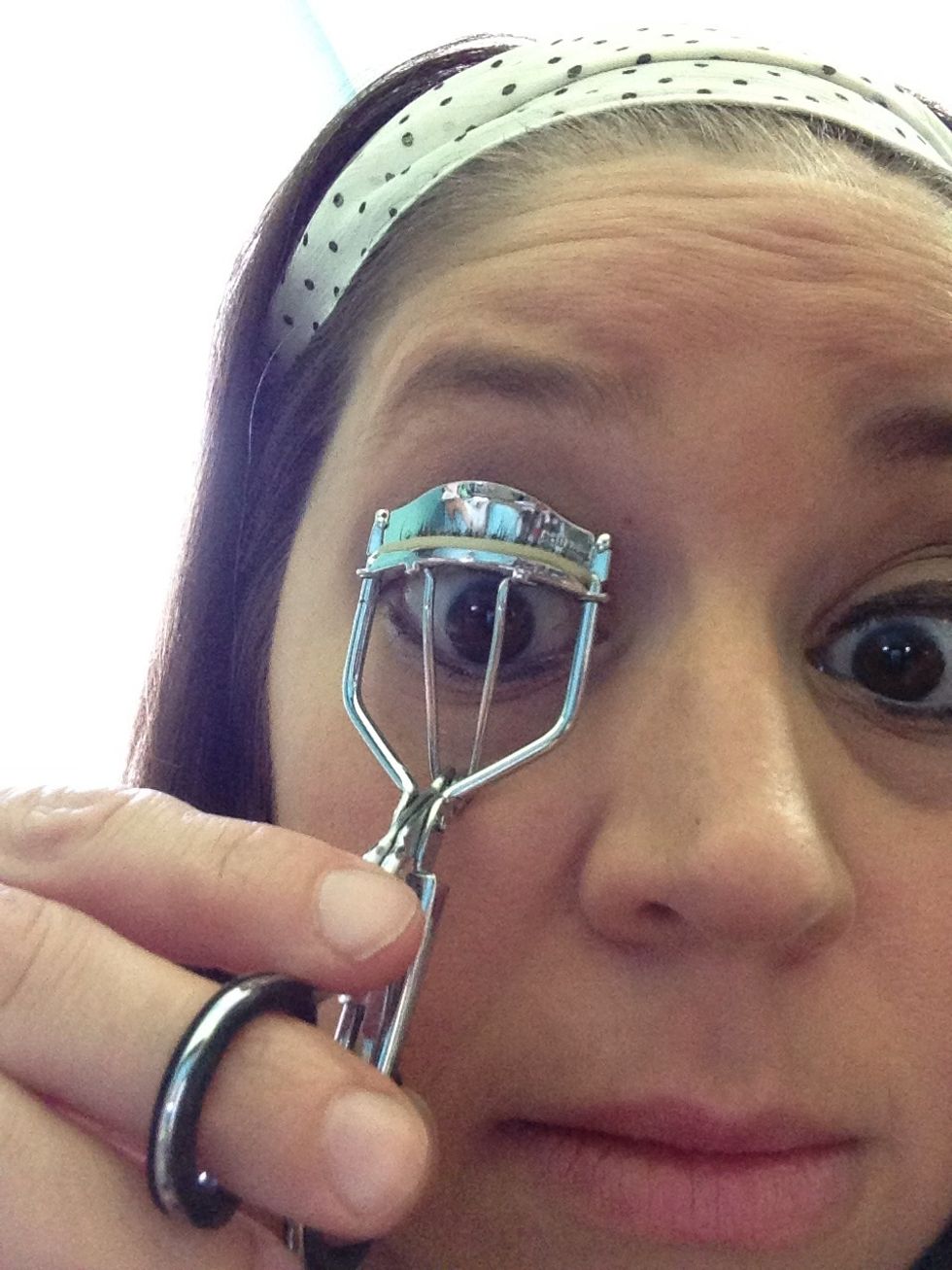 Now curl your lashes.
Then I like priming my lashes first , I don't know if there's a benefit or not except fuller maybe?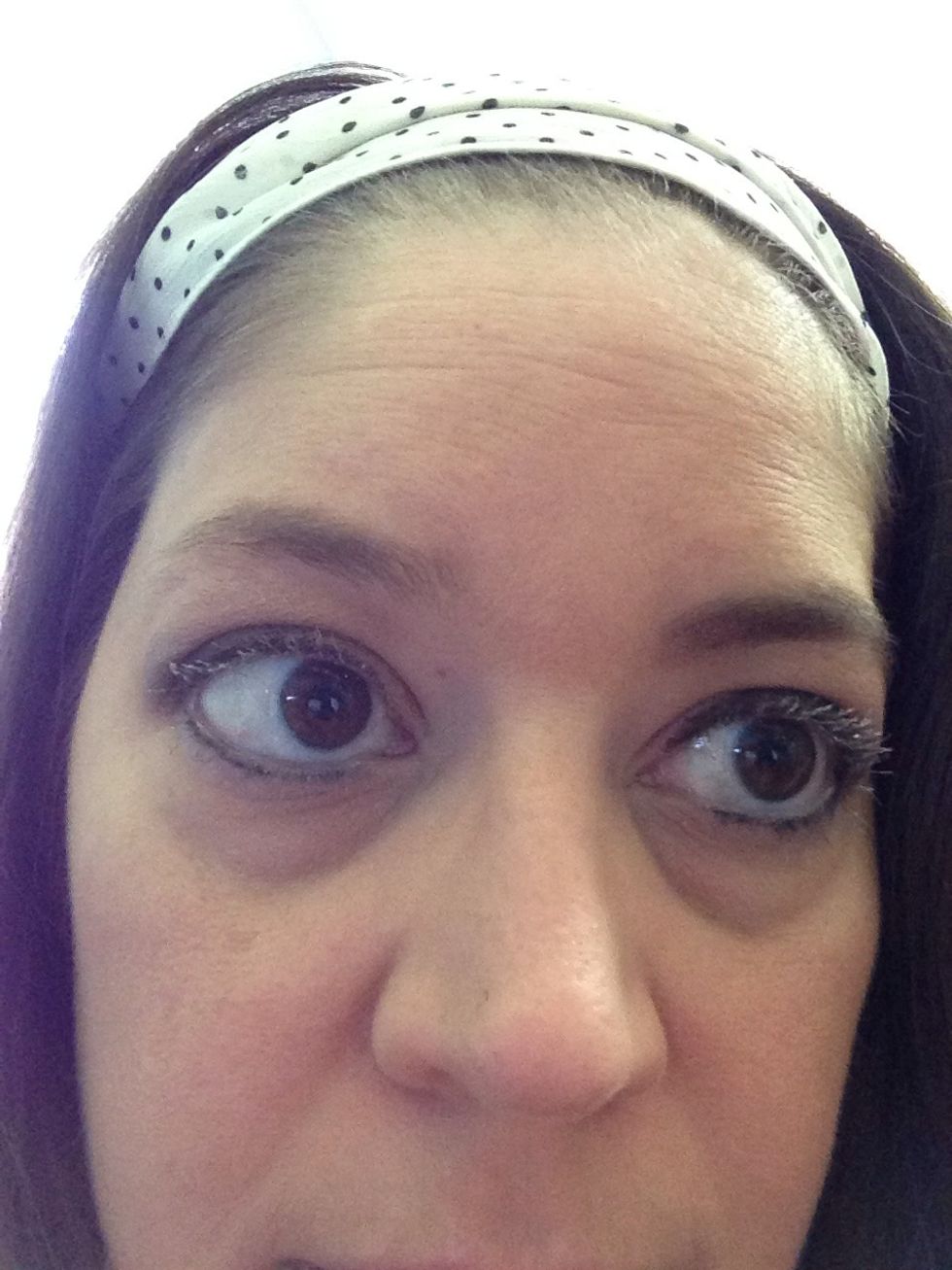 White primed lashes!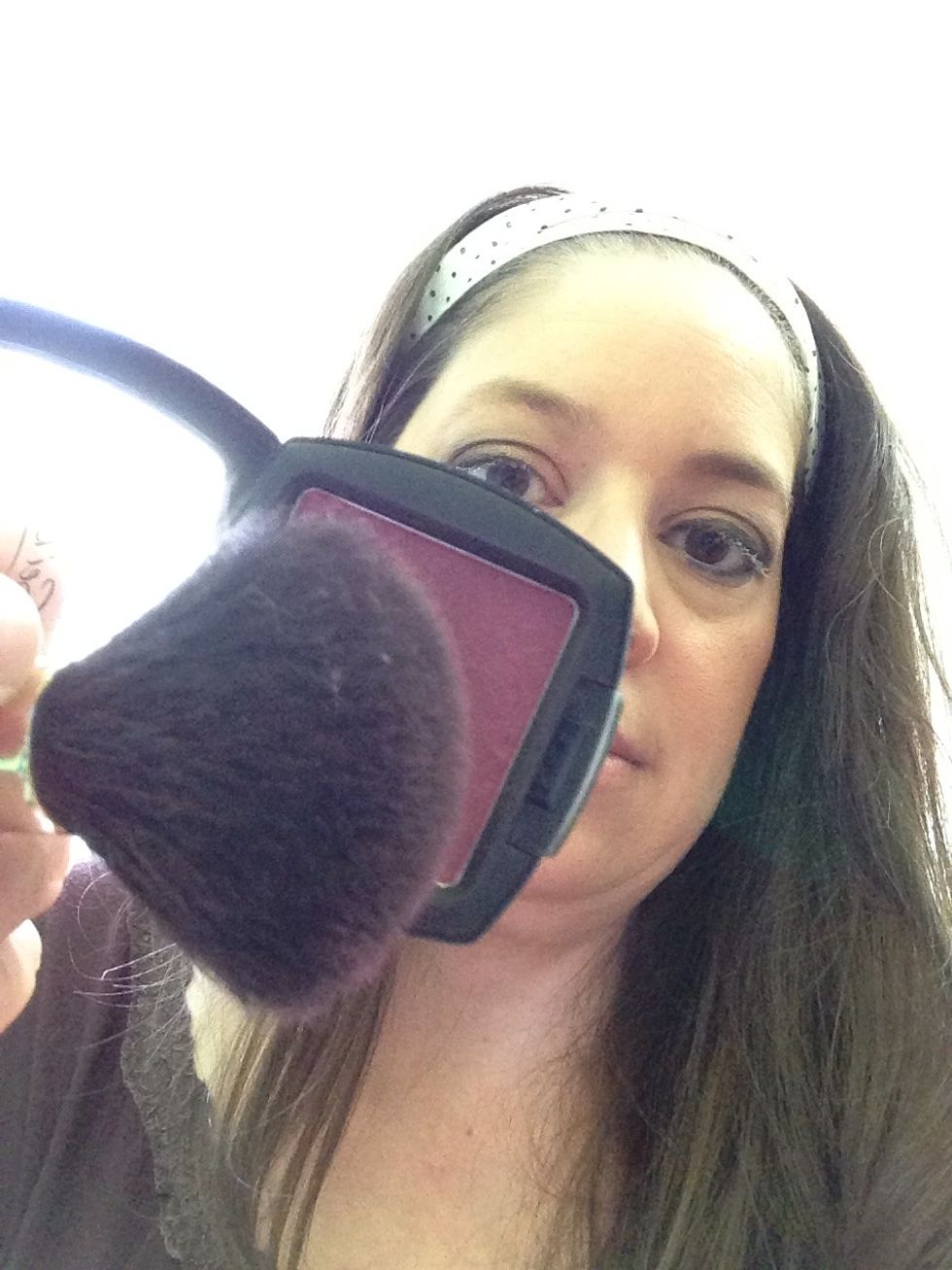 Blush color and a little bit goes a long way!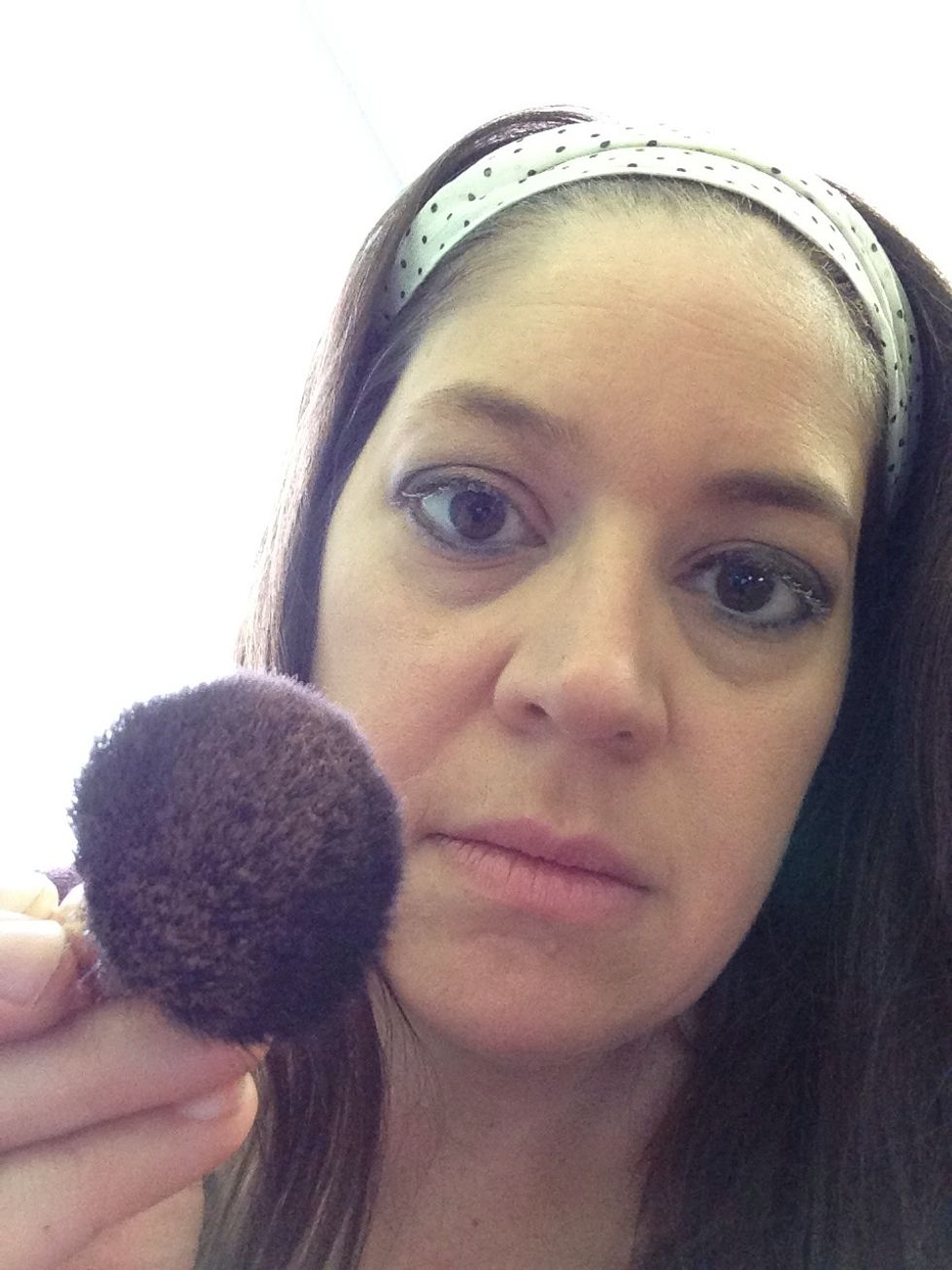 Large blusher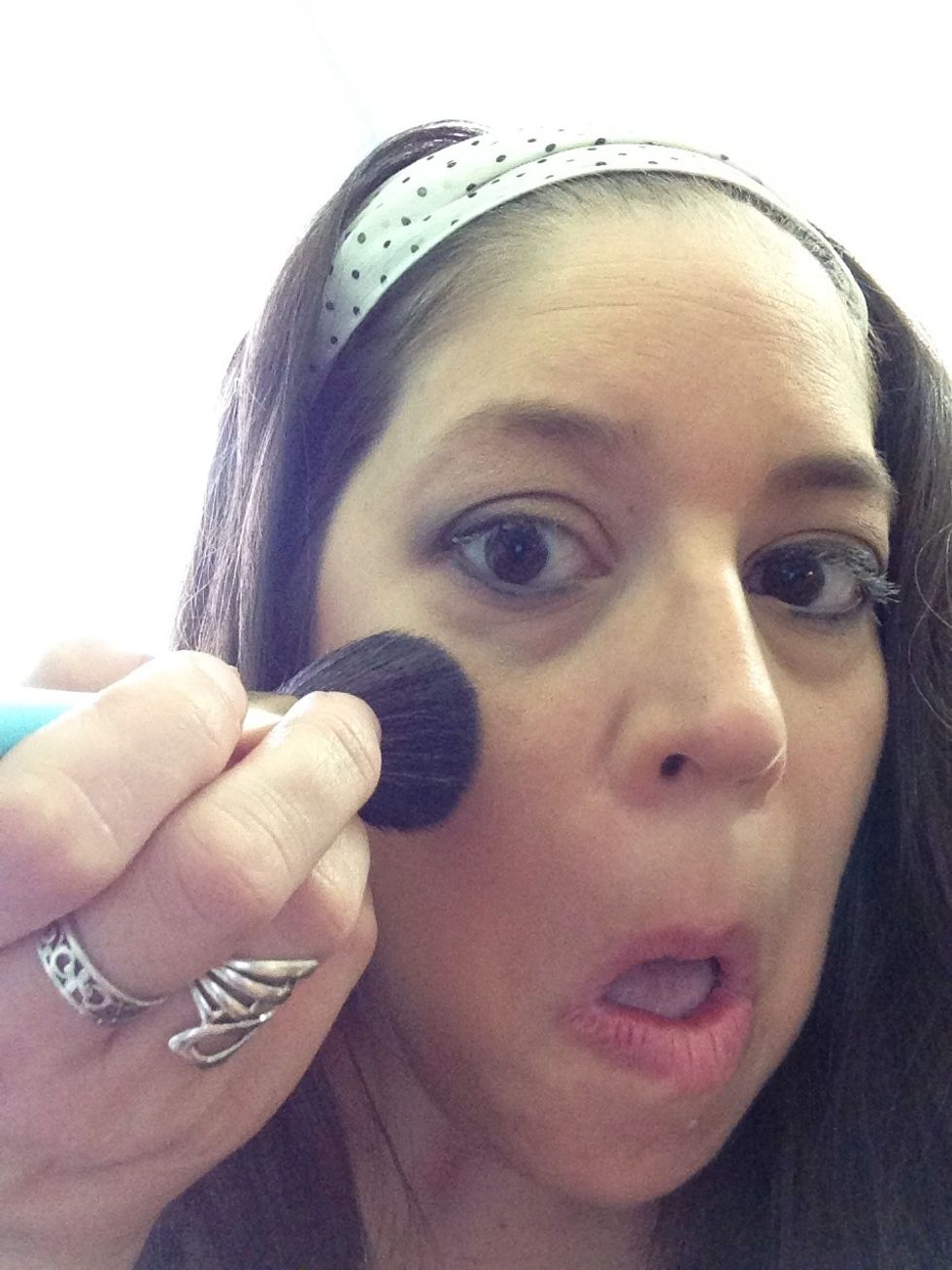 Alongside and above the check bone.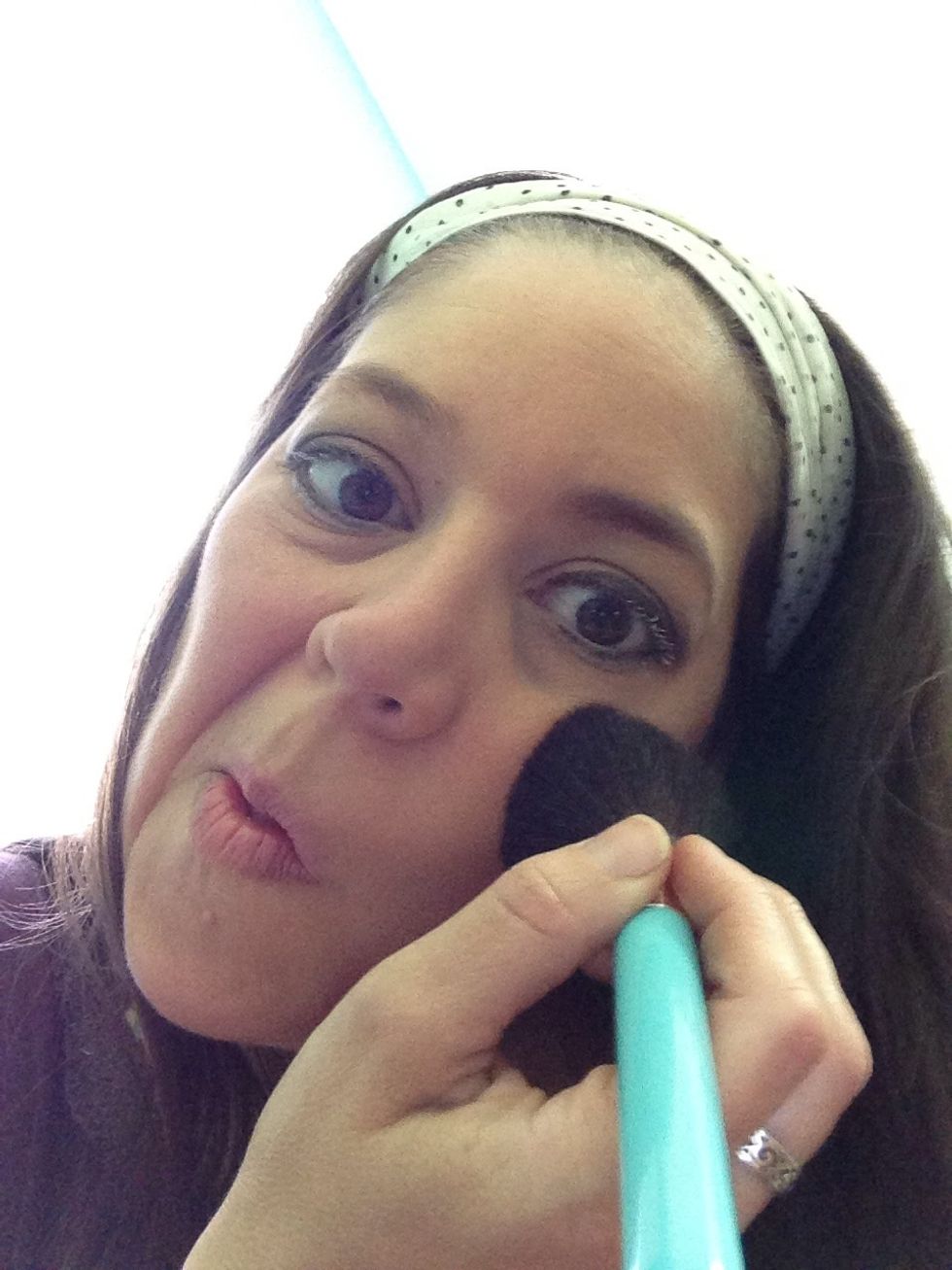 Gosh I sure make some funny faces when in my makeup mode! Haha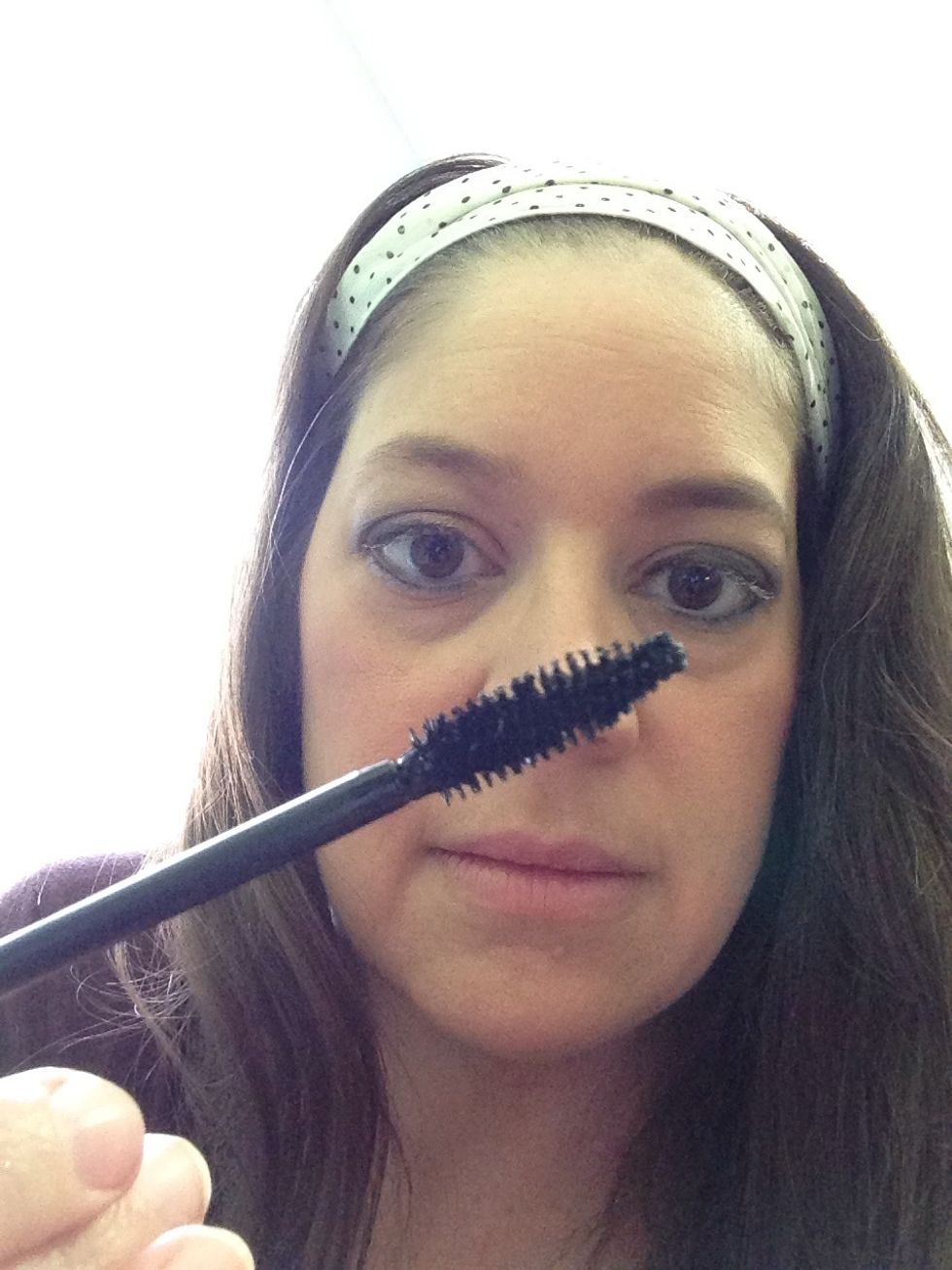 Mascara time! This is MAC Haute & Naughty with a brush inside the other to achieve the full or normal. A gift from my son so how can I refuse?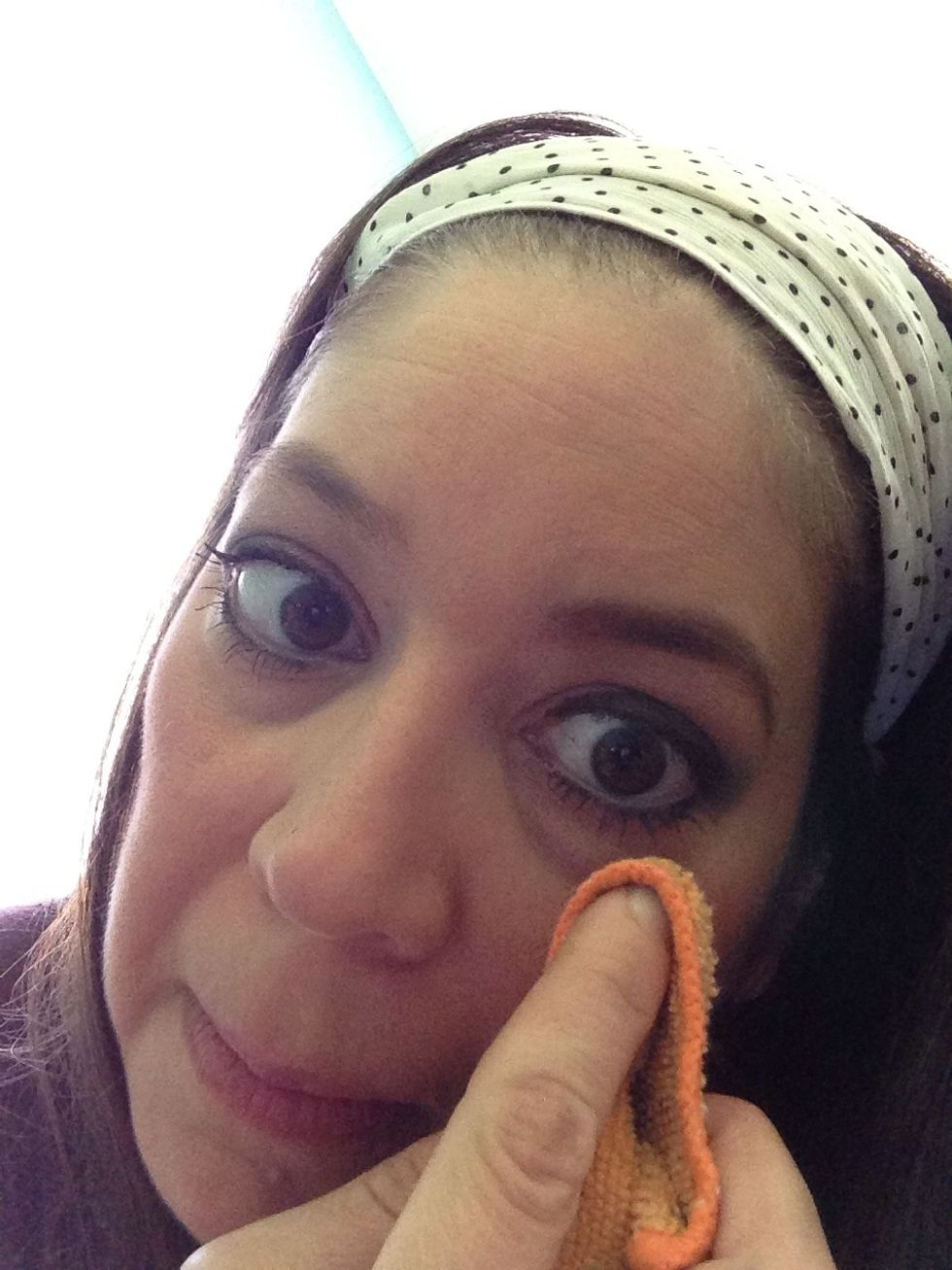 Take a microfiber towel to help clean & finish off all the dust & residual liner.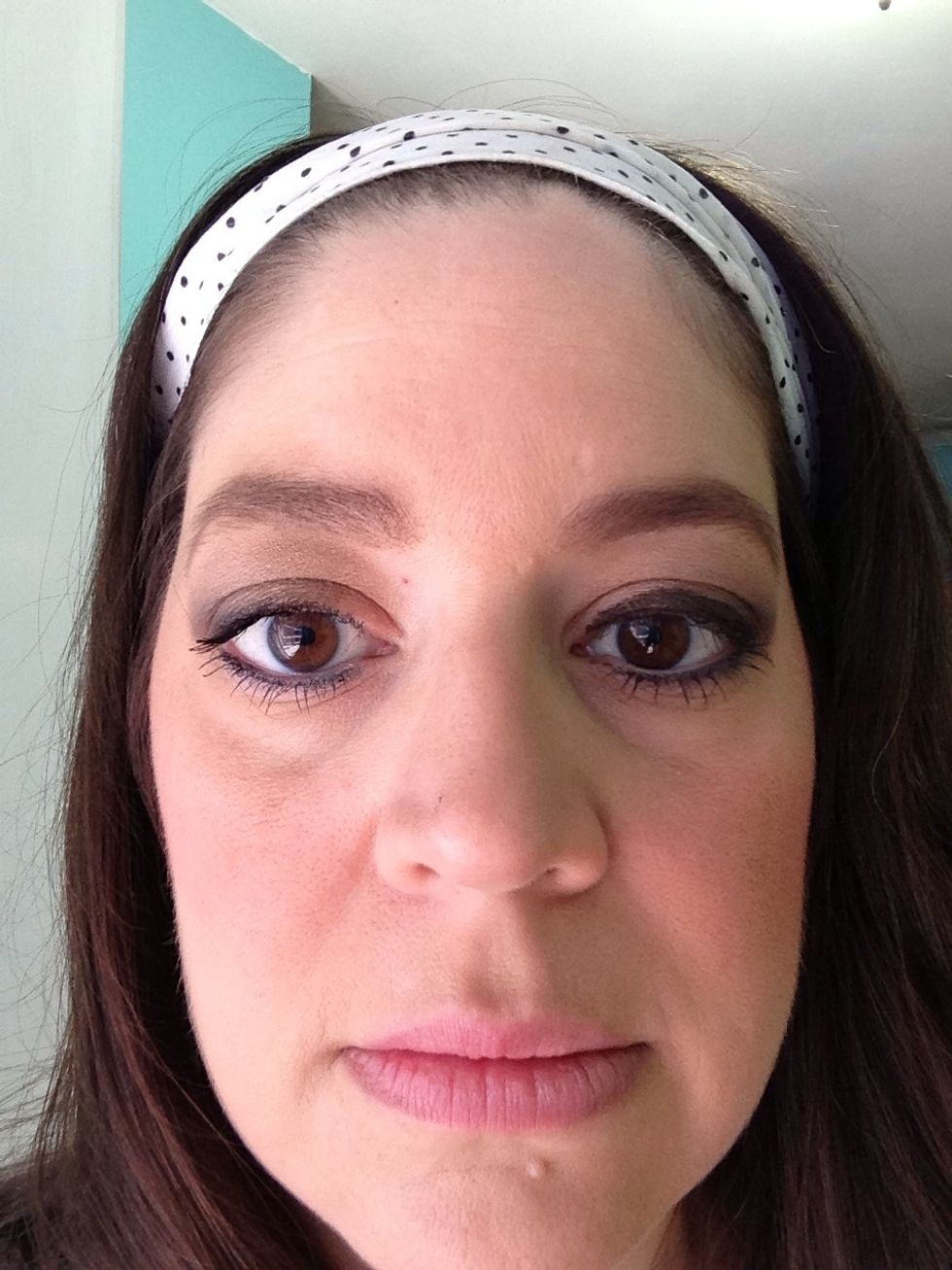 Now the final look will NEED lip liner and lipstick. Like my childhood mentor said, "a little lipstick goes a long way"!!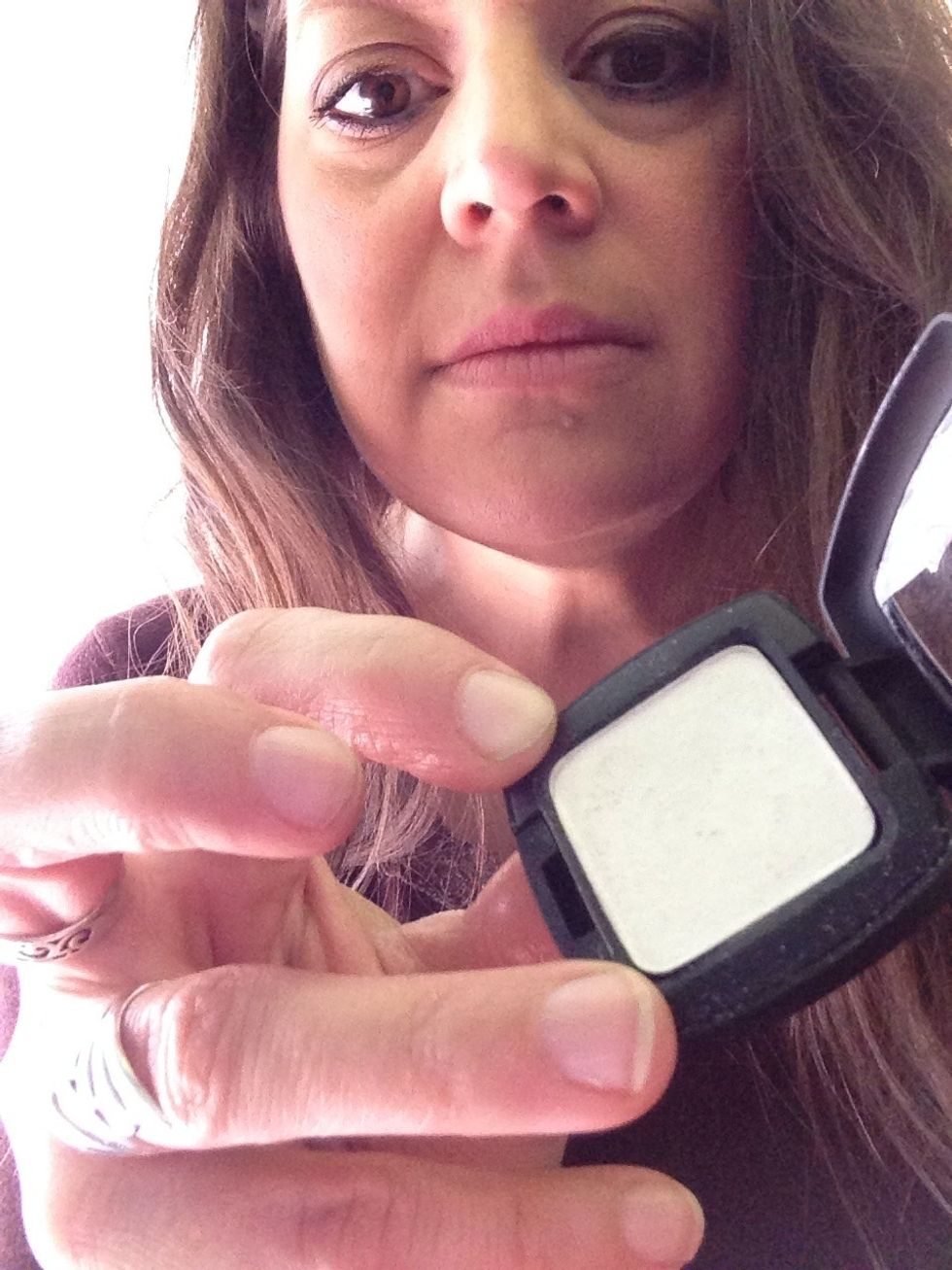 Oh and I also like the pearl white smudged with my finger in the middle corners and along the cheek bone to highlight.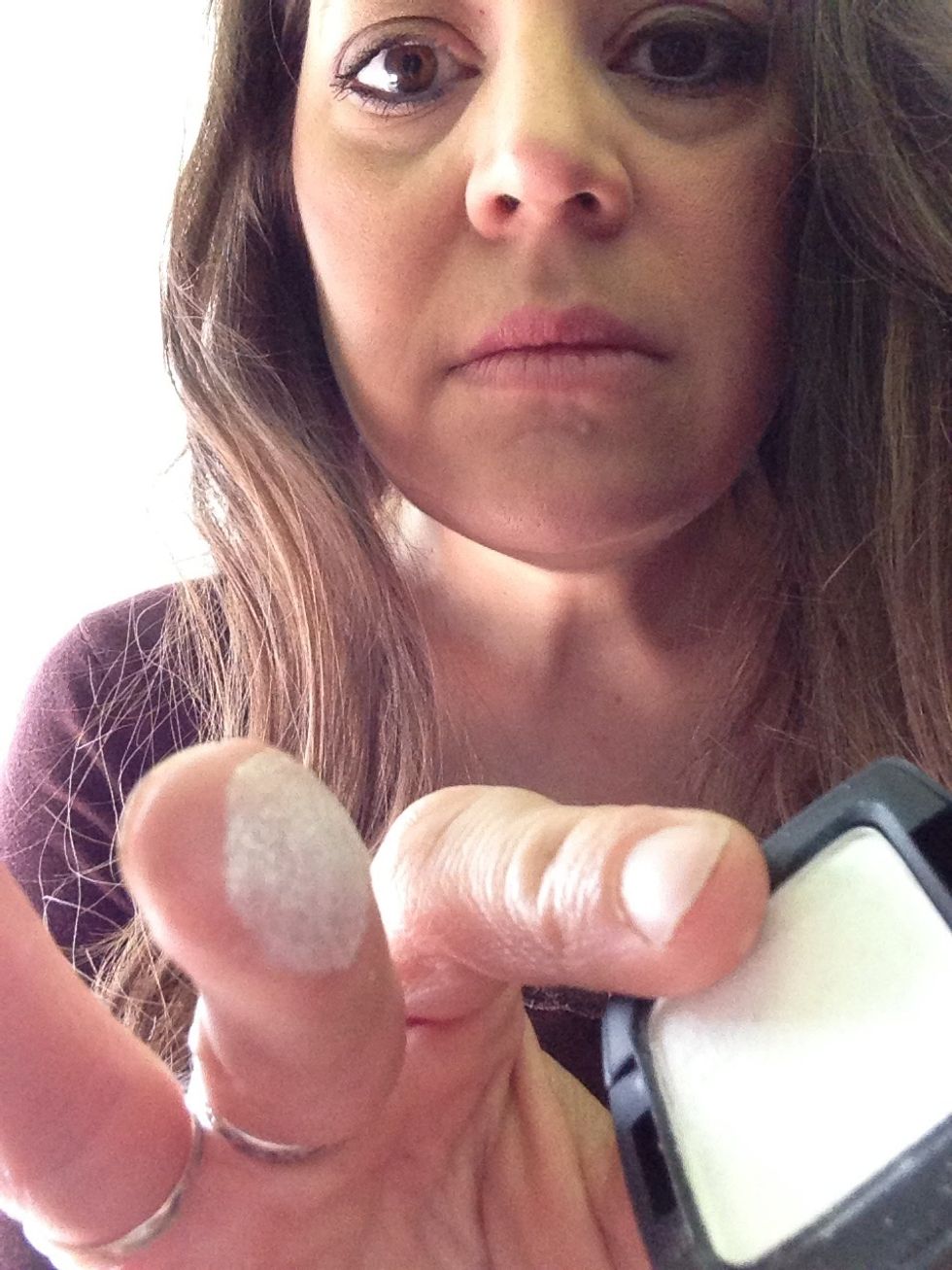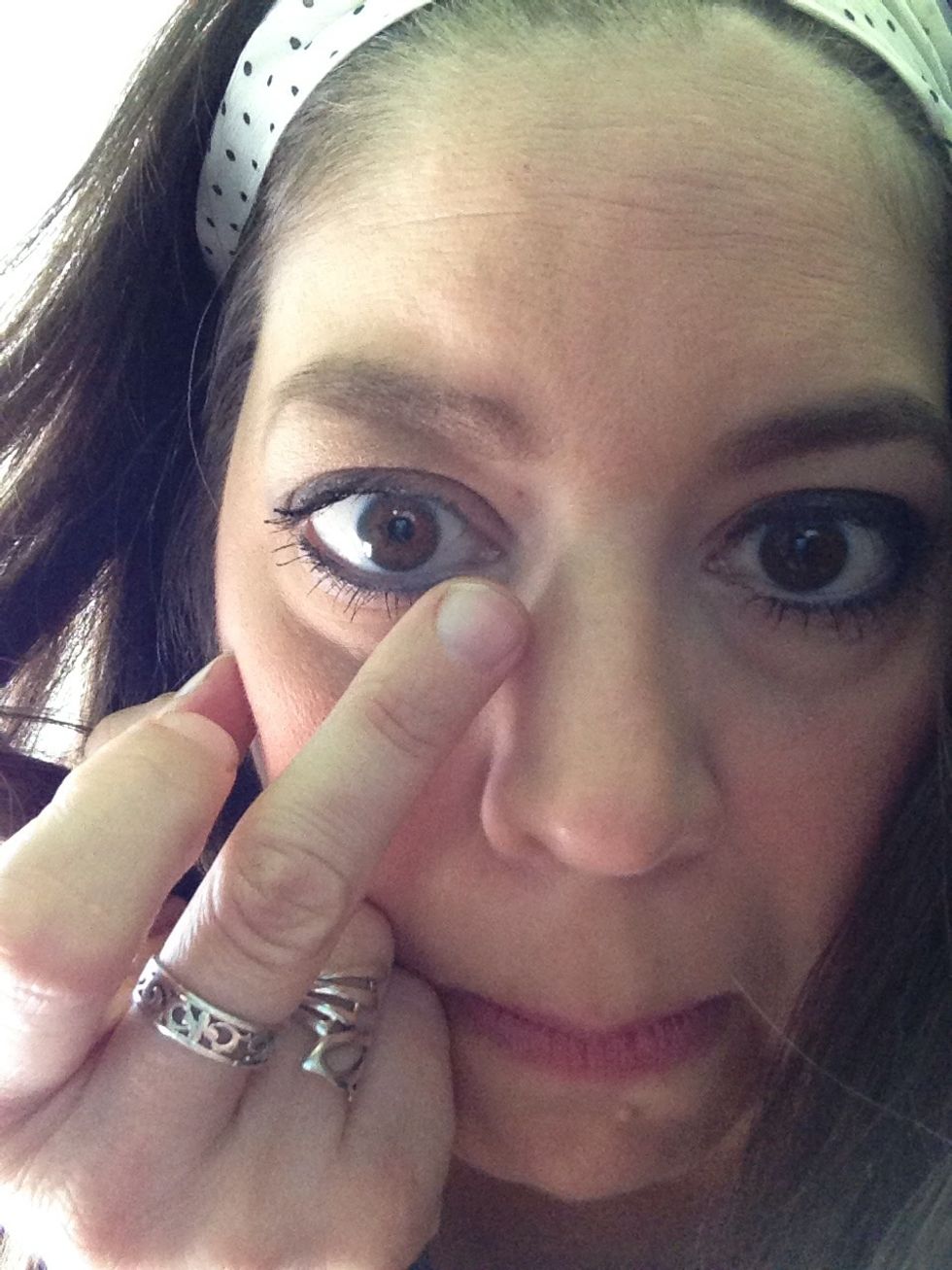 A product from Benefit called High Beam is like this in a tube of lipstick style of packaging and its great and trendy, but expensive. So I'll stick with what I know.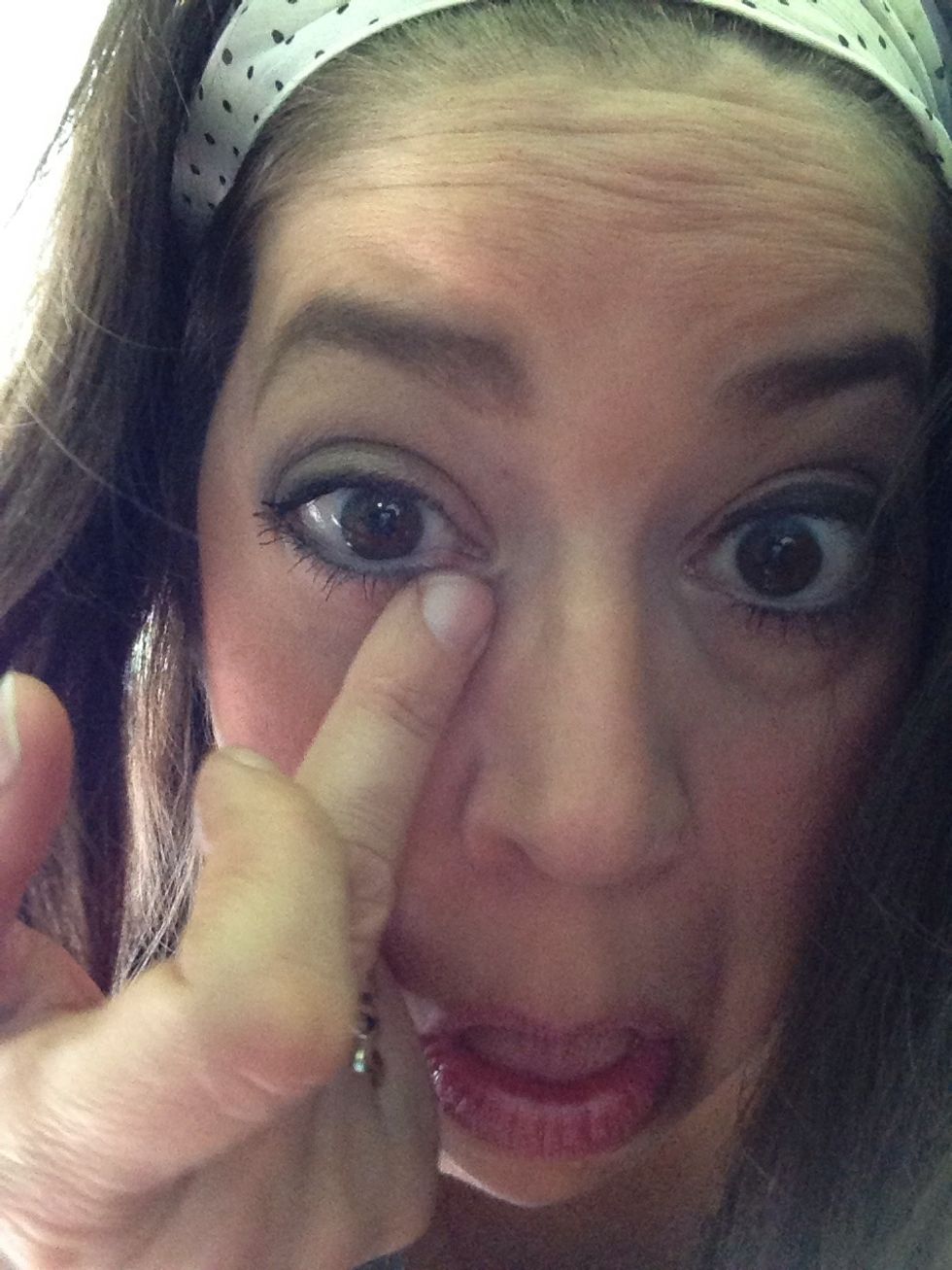 More really weird faces huh??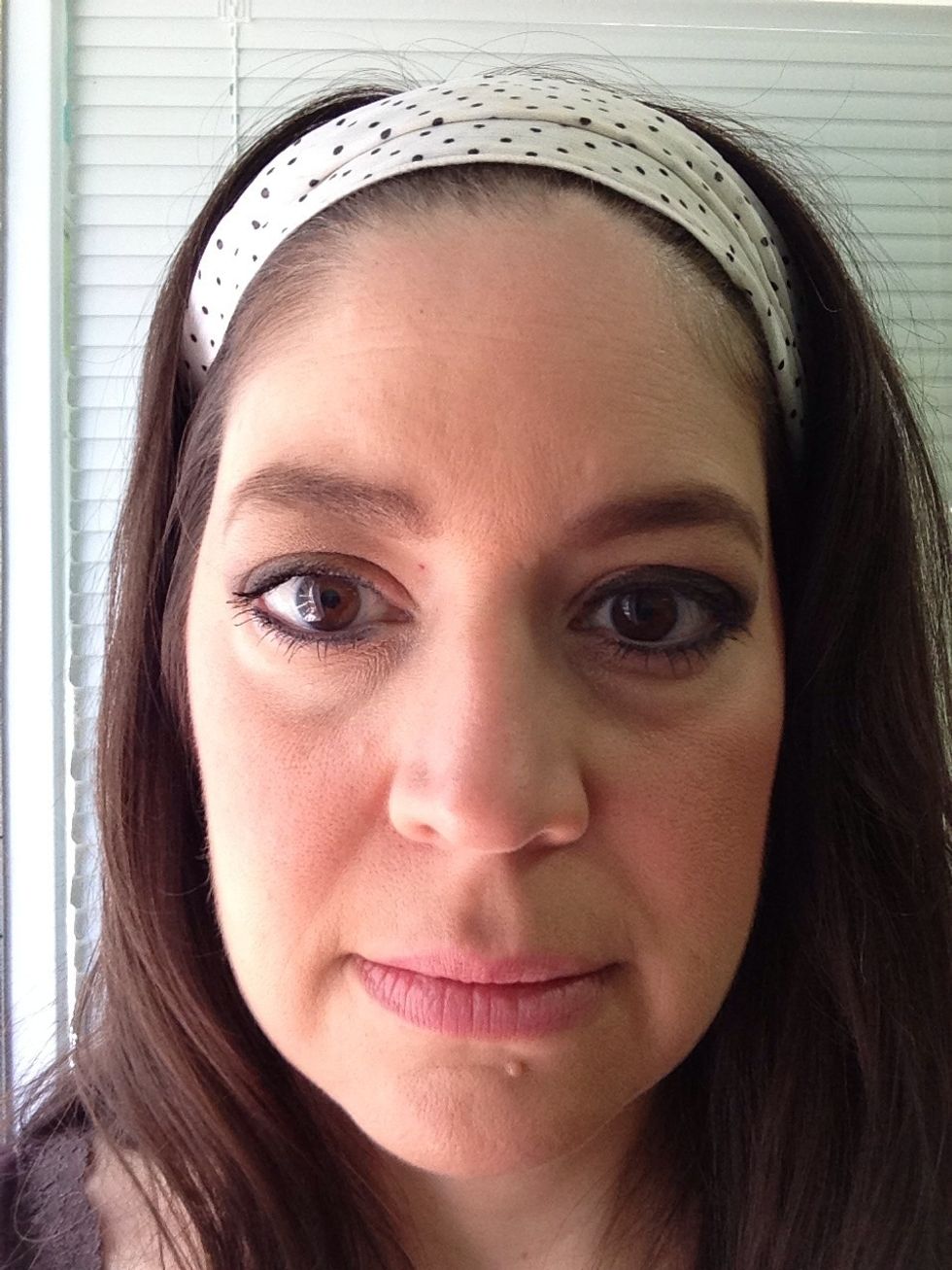 Done.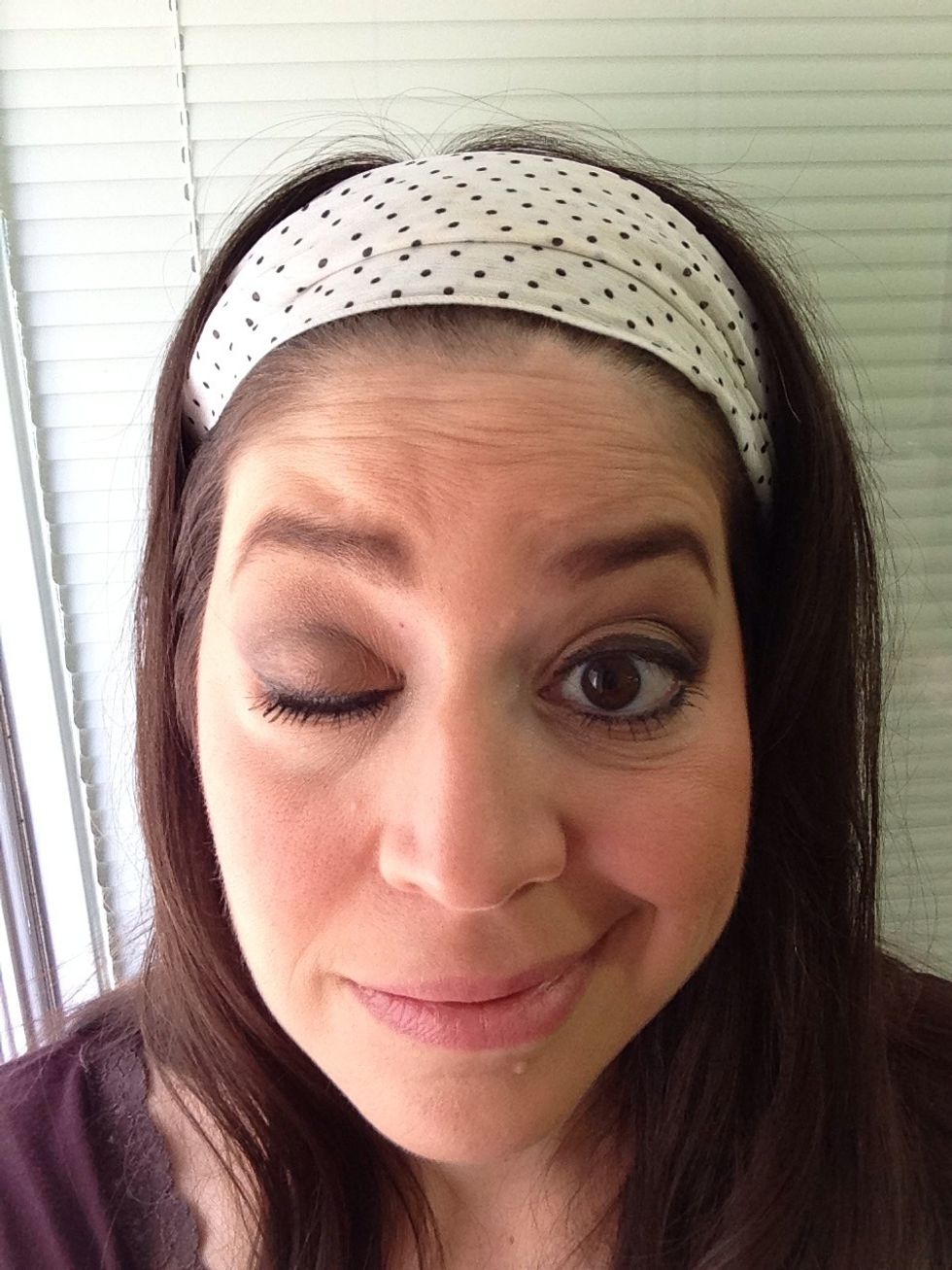 Cute, sexy and professional either way!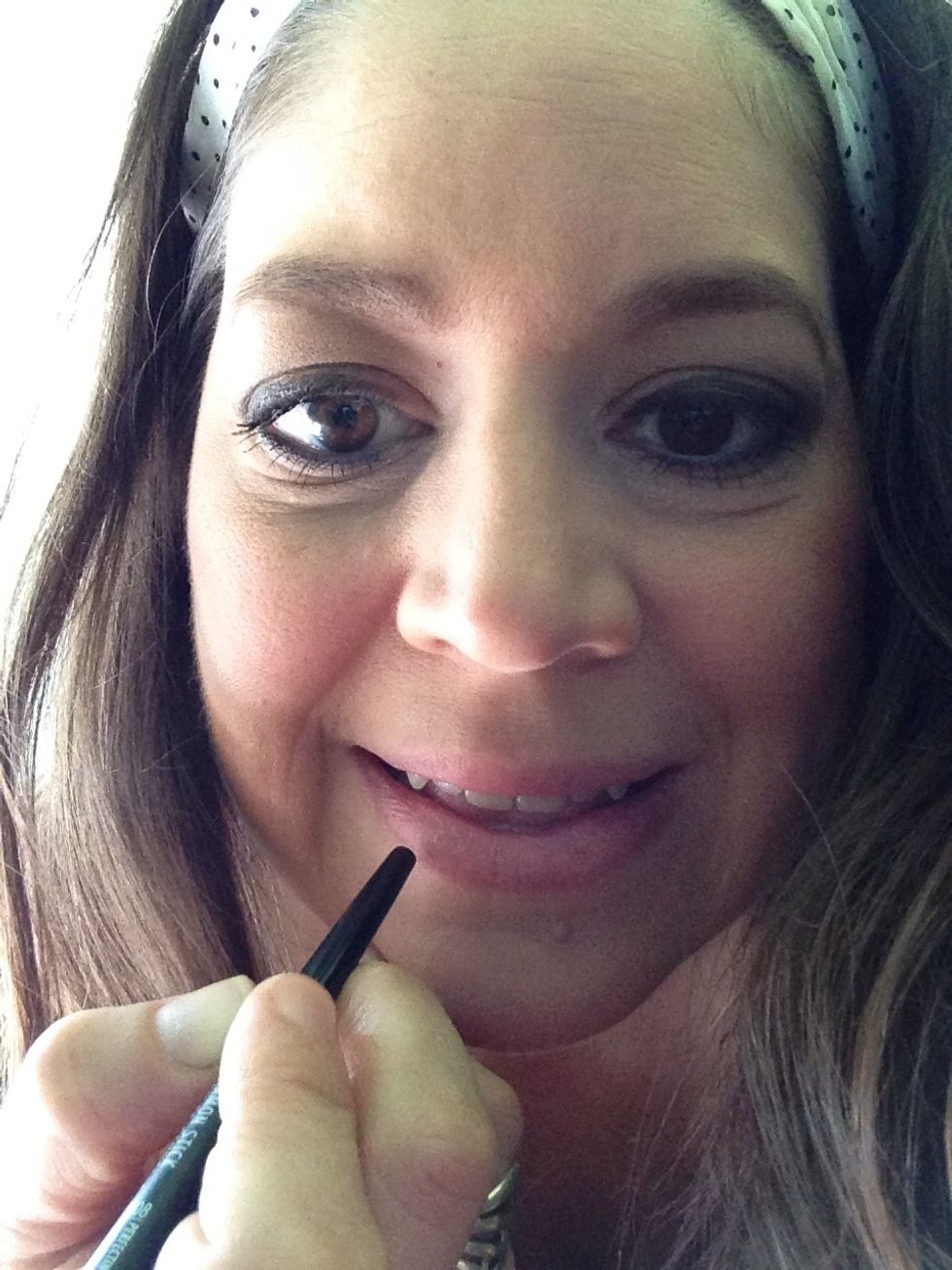 Oh, forgot my lips! Darker liner and lighter color of lipstick usually never fails.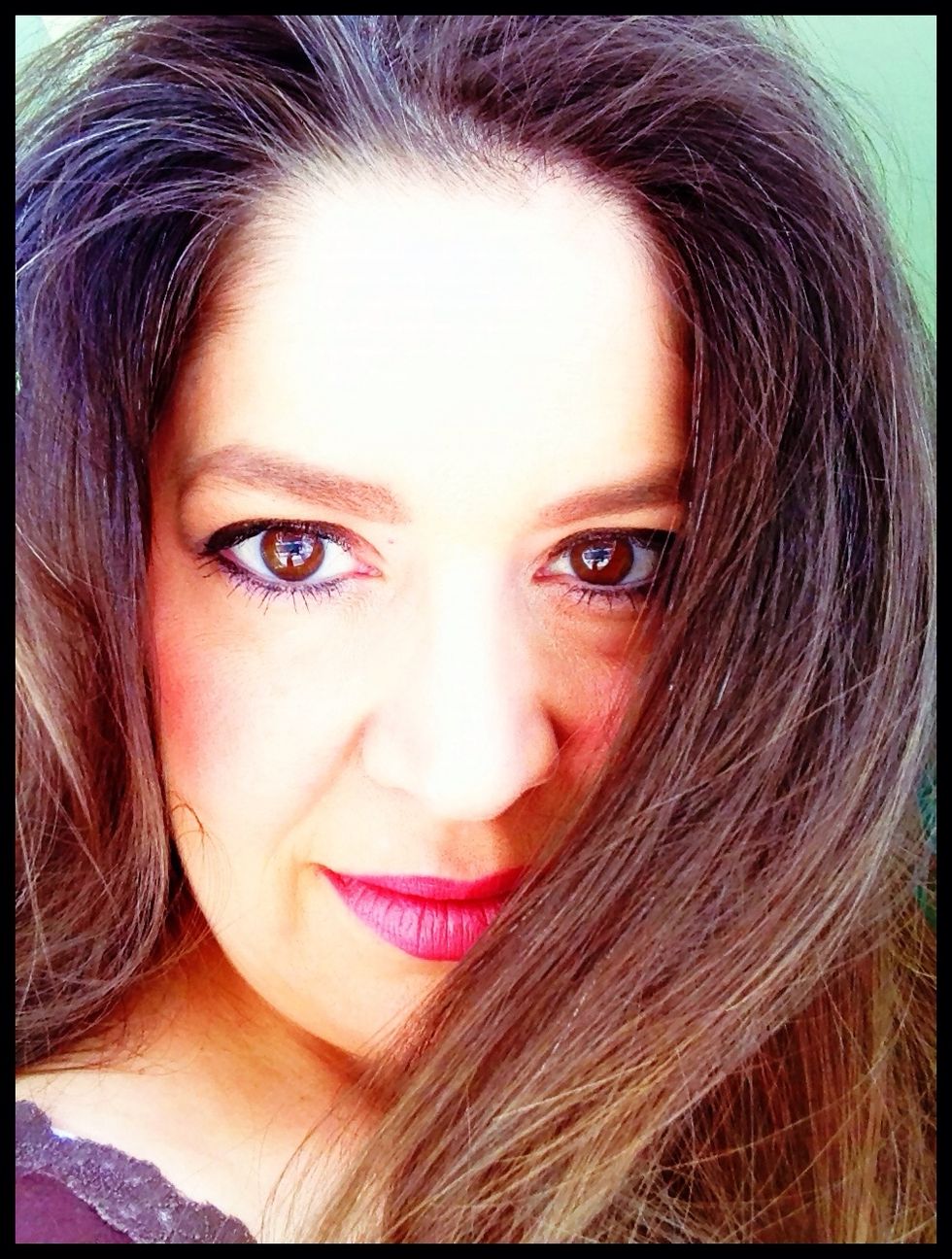 Just changed the filter to polarize for the final. Oh and I'm 41 if you're wondering and I DON'T highlight or dye my hair either. 😜💋
Cream eyeshadow or shadow primer
3 shades of eyeshadow of same tone
Black or brown eyeliner pencil or cream
Brushes!
Brow pencil
Mascara
Eyelash curler