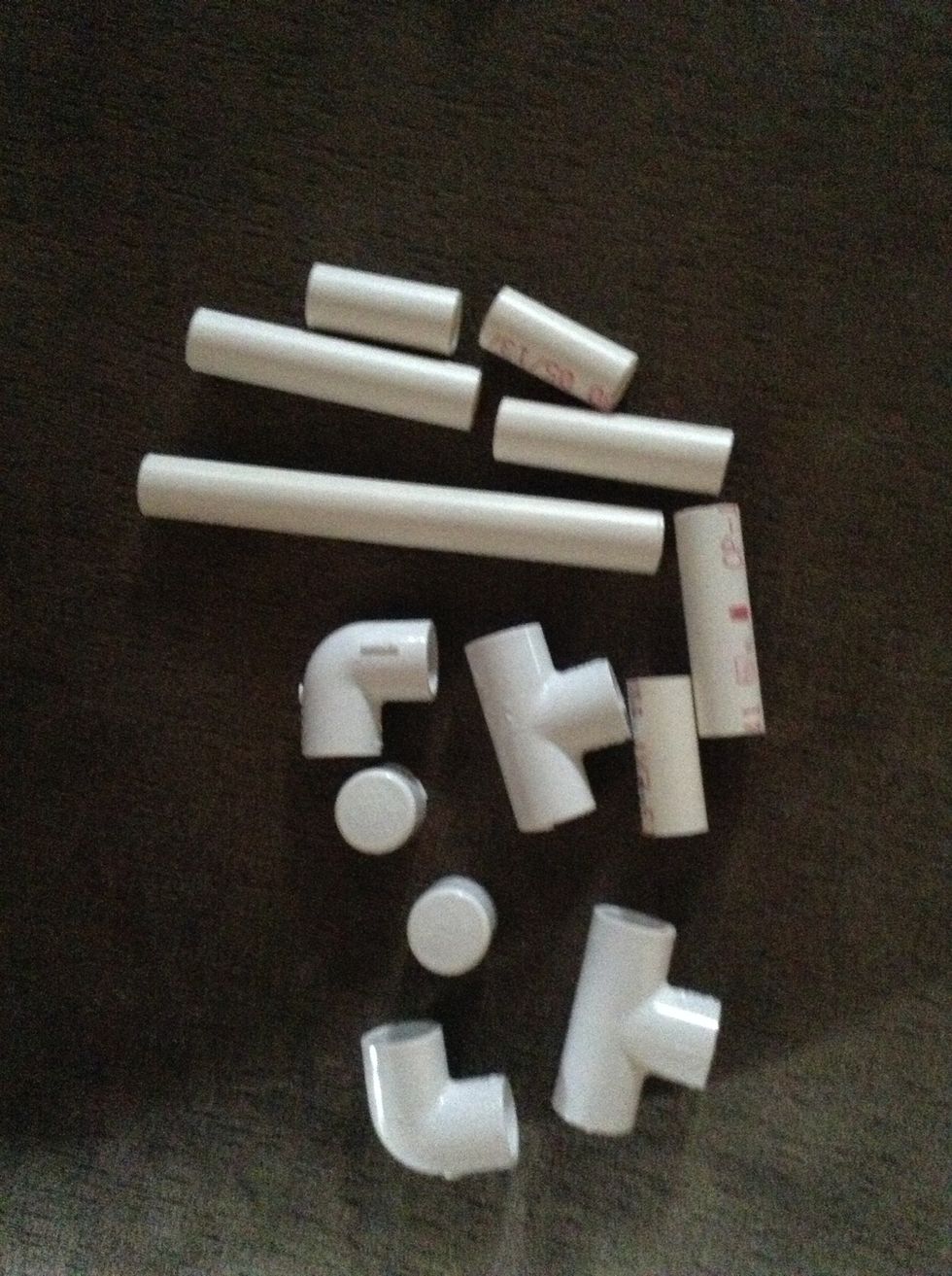 Gather supplies.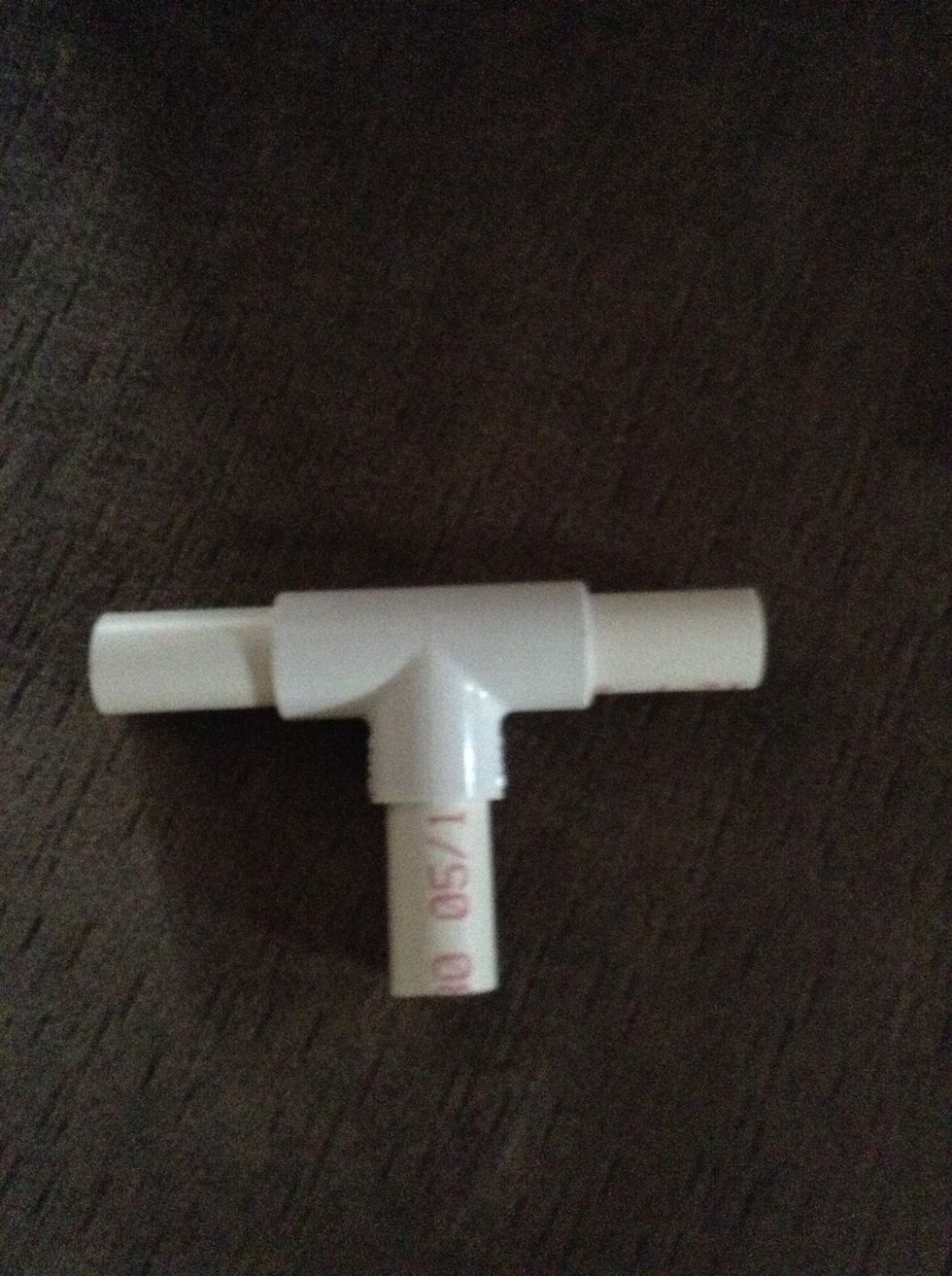 Take the 3 2" pipes a stick them in one of the T shaped pieces.
Take the 4" and 7" pieces and stick them in the other T like this.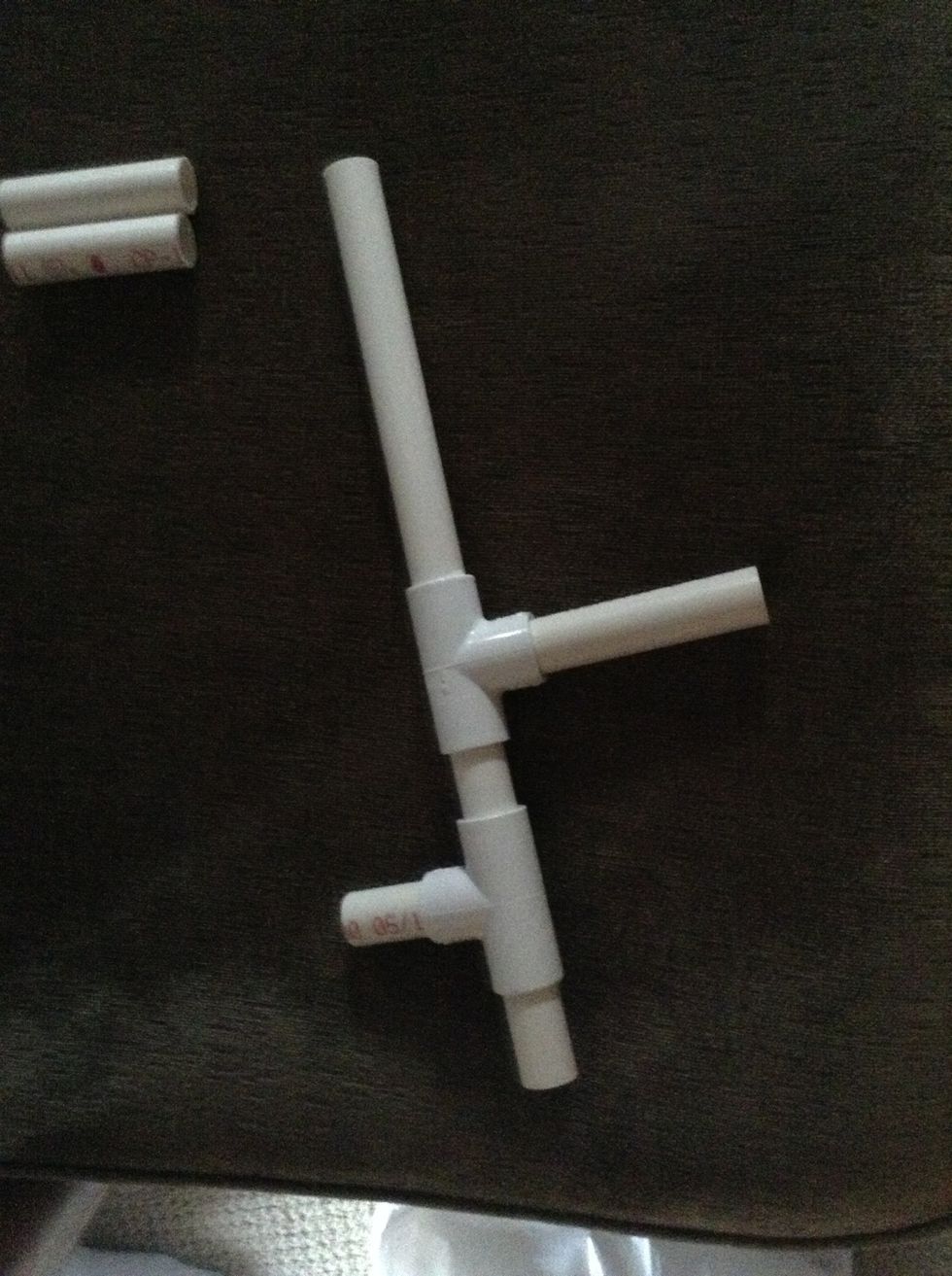 Connect them so that the T with the 3 2" pipes is facing up.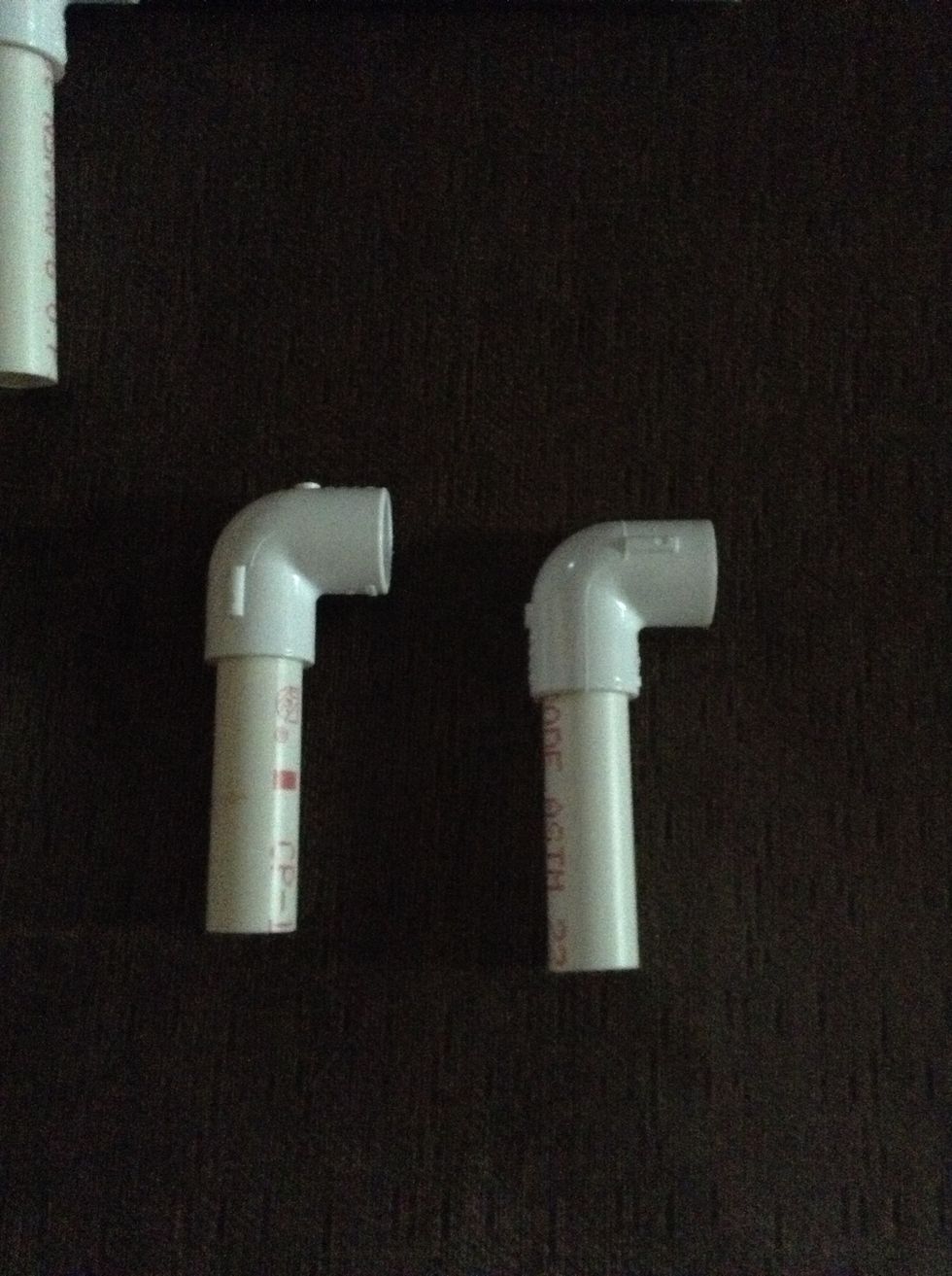 Take the 2 3" pieces and stick them in the curved ones like so.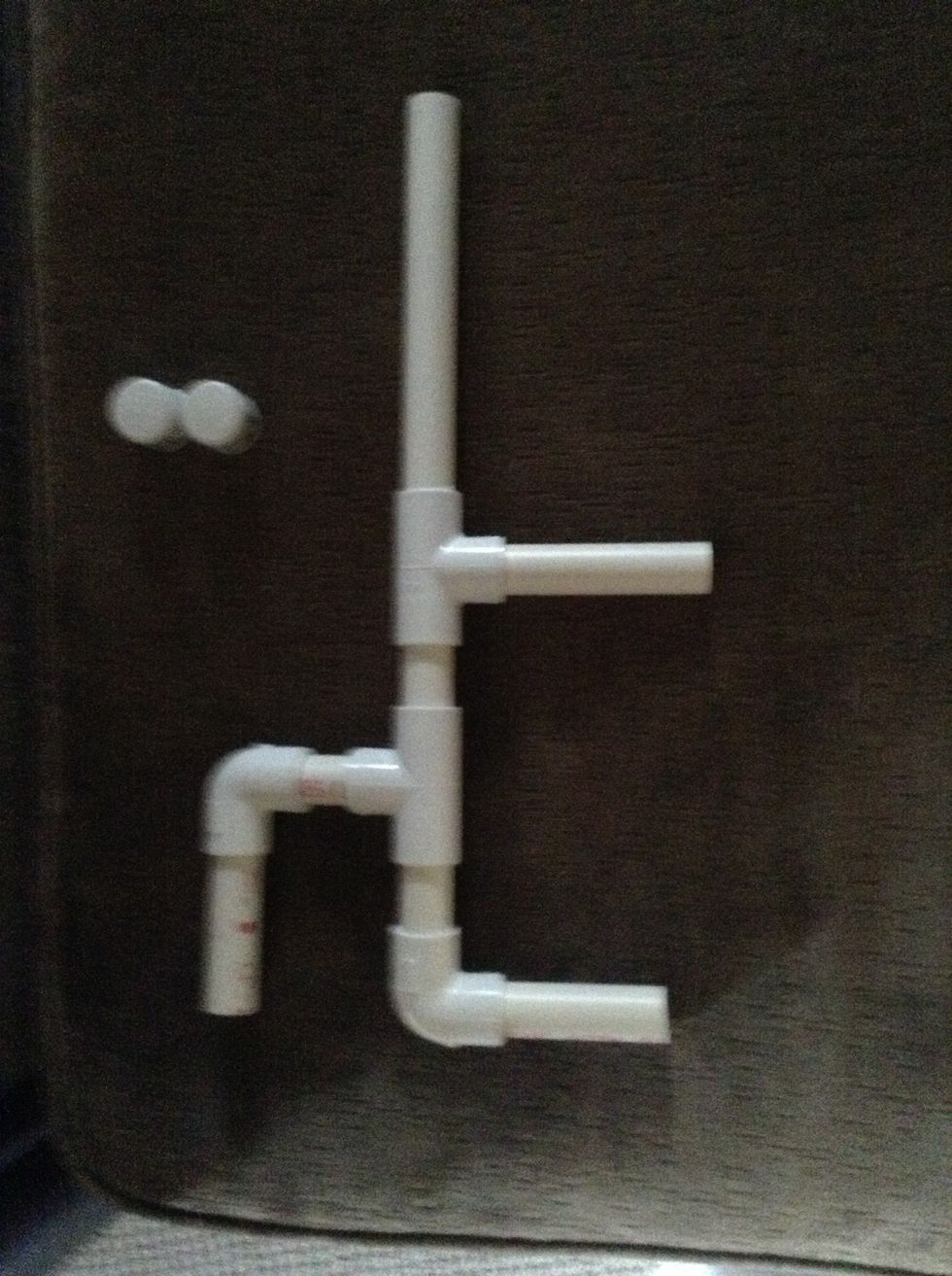 Connect the two pipes and put them on the gun like in the photo. (Sorry for the blur).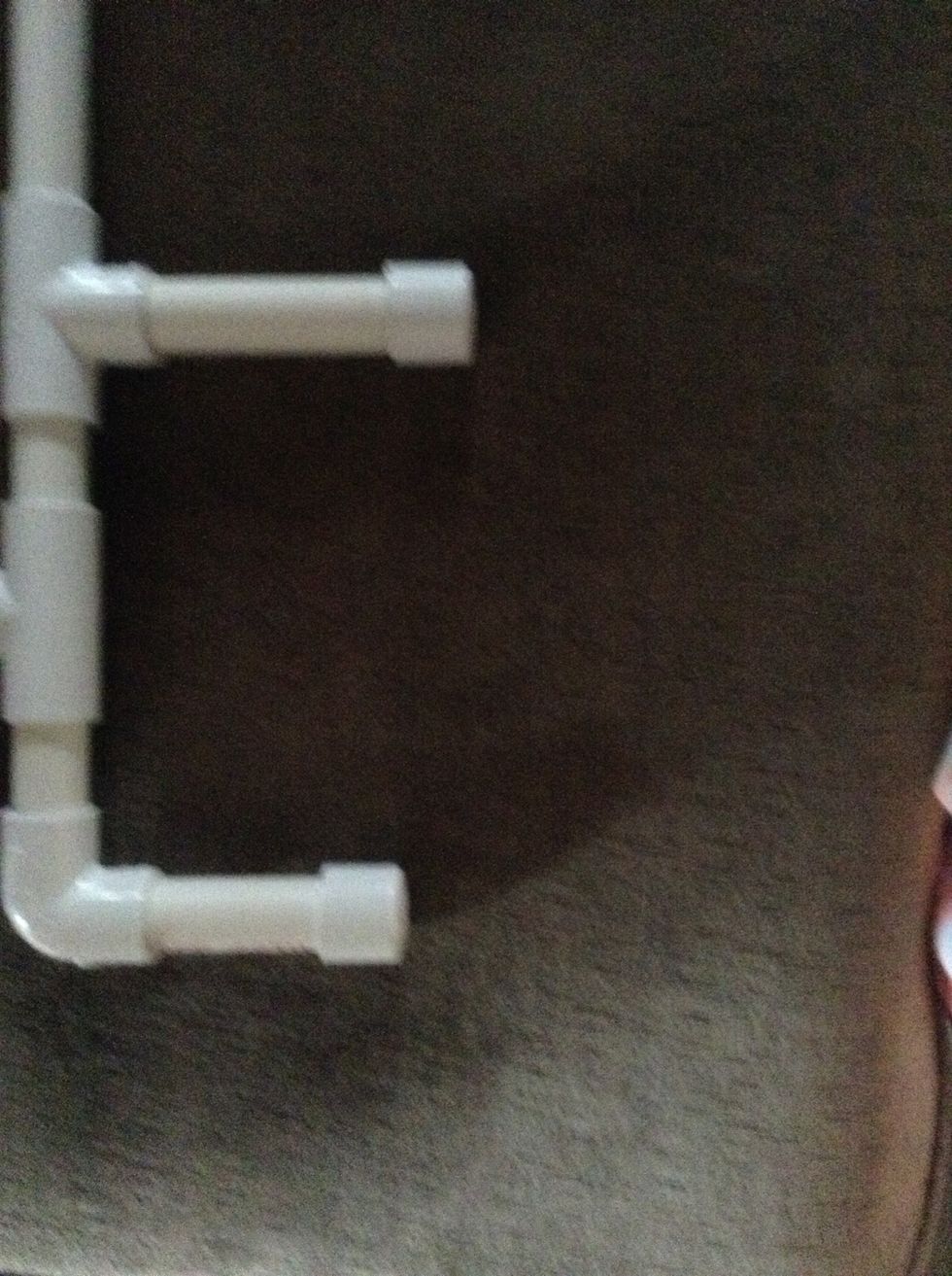 Add the caps on the end of the handles.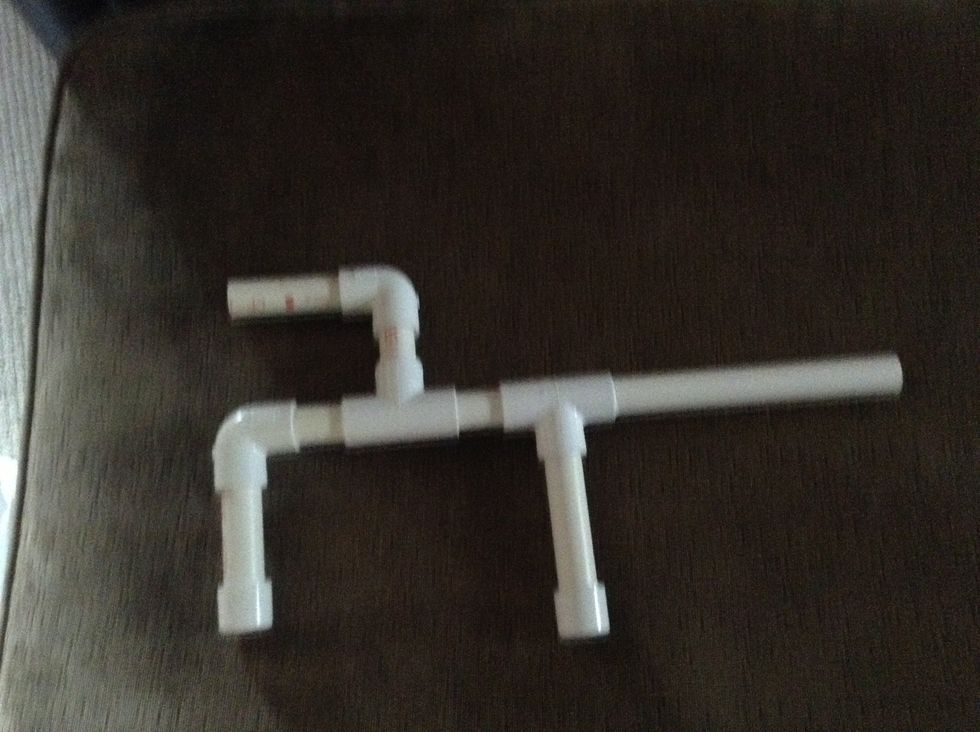 Yay!! Now your done with the gun. Time to have a marshmallow fight!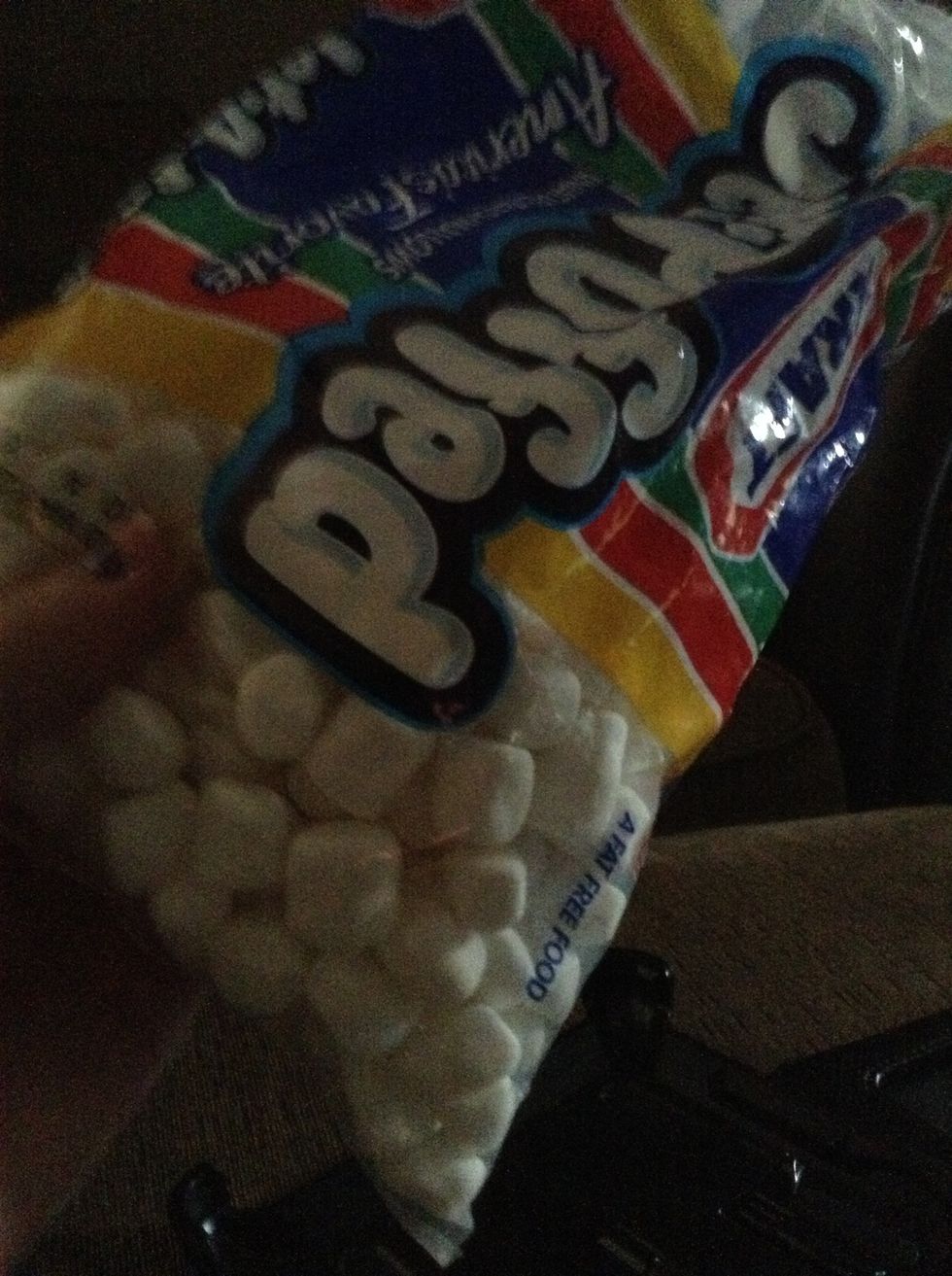 Get your marshmallows.......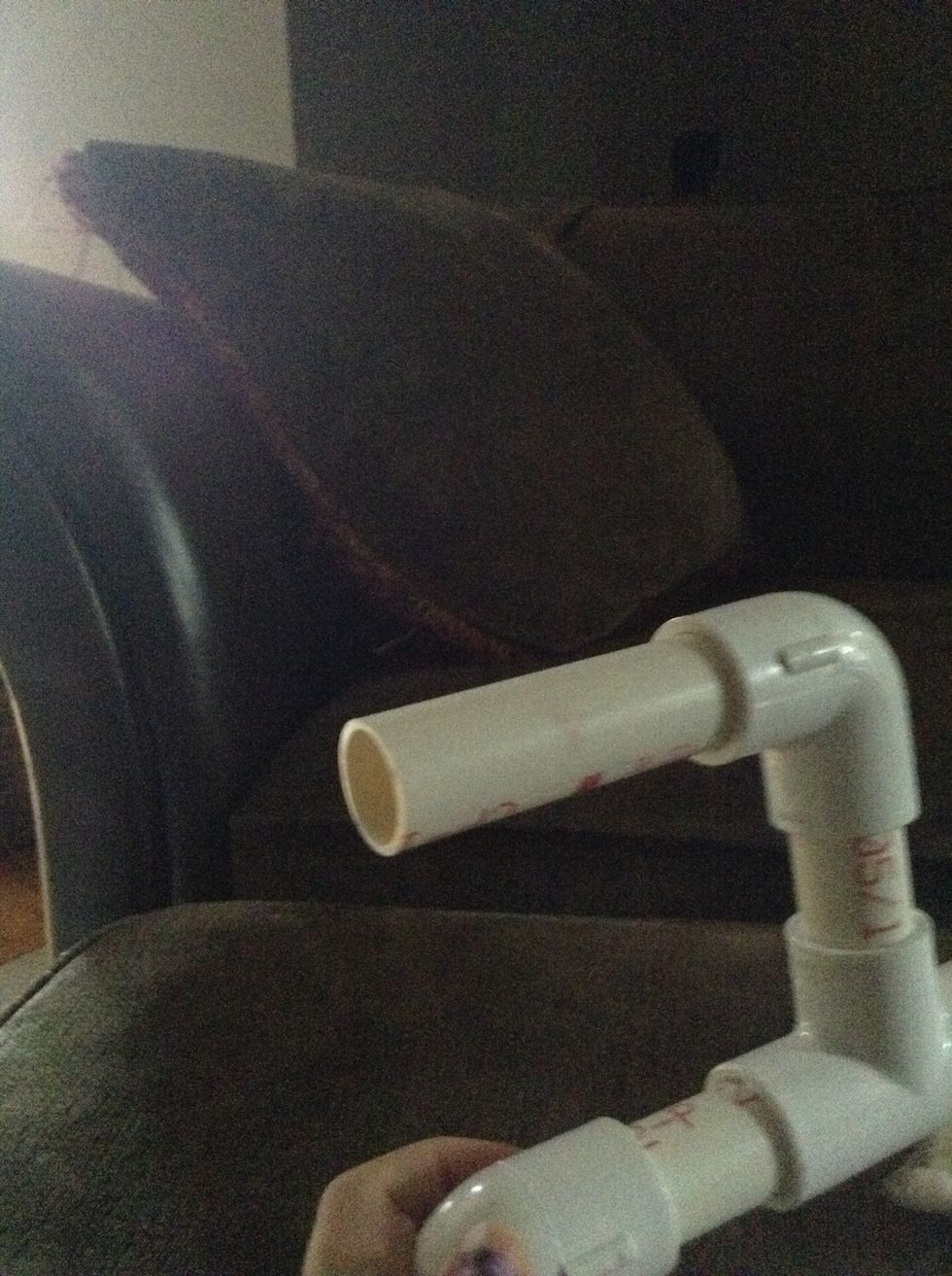 Then find the top of the shooter.
Put the marshmallow in the hole and.....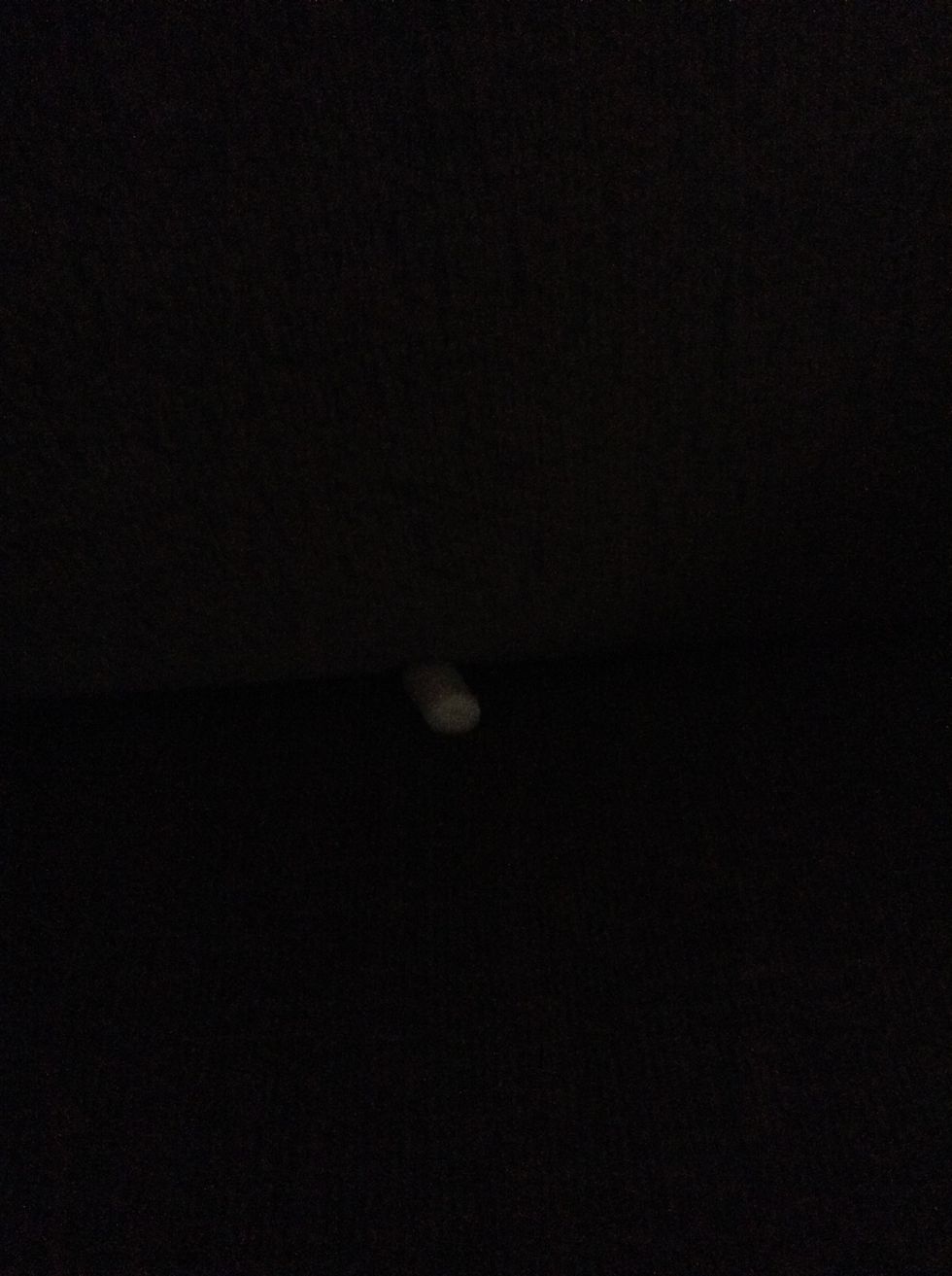 Blow!!!!!!!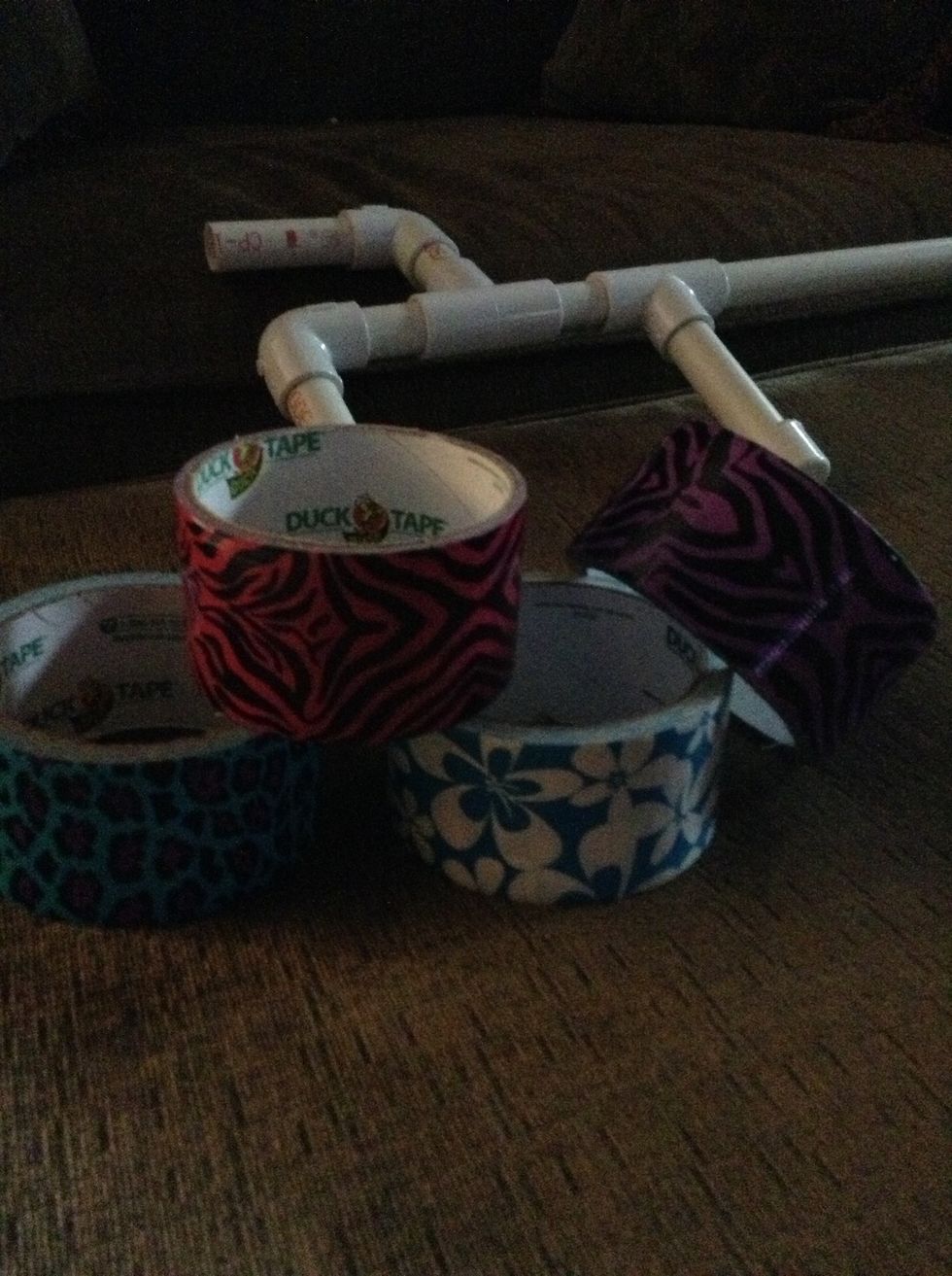 You can also add duck tape.
Duck tape ( optional)
3.0 2" pipes
1.0 4" pipes
1.0 7" pipe
2.0 T shaped pipes
2.0 Curved pipes
2.0 Cap pipes
2.0 3" pipes