Full saucepan about 1/2 full with water. Place on stove and turn burner to high. Add a dash of salt to water to keep from boiling over. (can also use a drop of oil) Begin boil. Get supplies out.
Let boil. Bubbles first are small at the bottom then start getting bigger and faster and a roaring sound begins.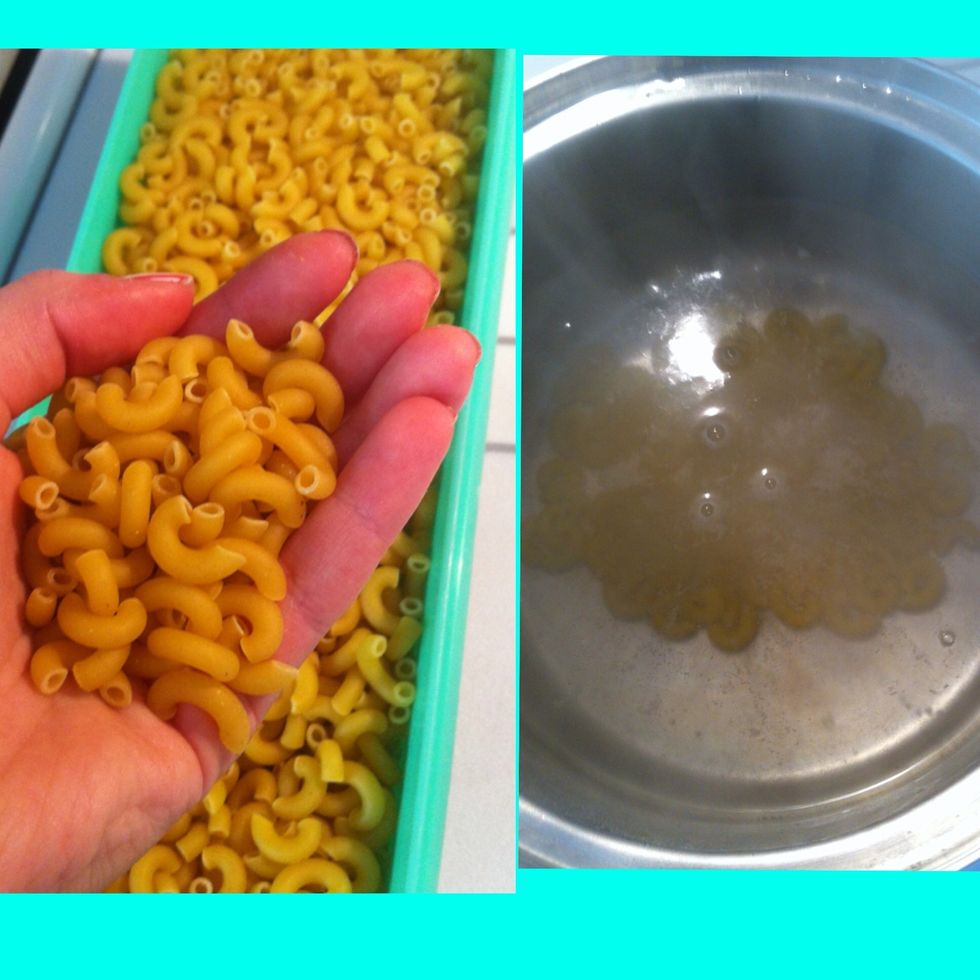 Add macaroni to boiling water. A small handful is enough for just me but based on how many servings you want- add accordingly.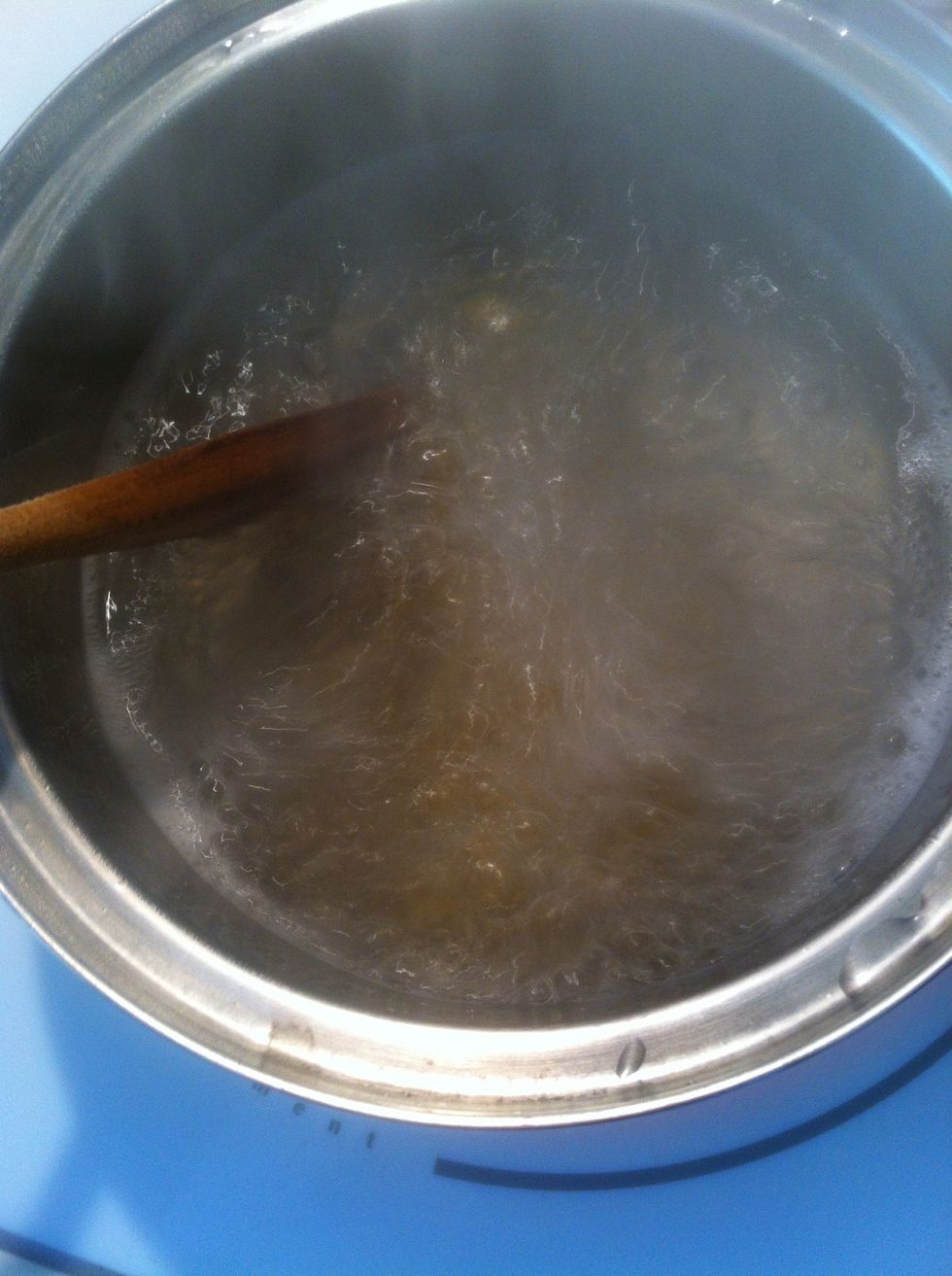 Keep stirring as it boils. If you don't stir the pasta will get stuck to the pan- and no one wants that.
It takes approximately 7 minutes to cook the pasta but keep checking it by taking one noodle out and u can eat it or just look at it if you know how to tell. (this one is not done)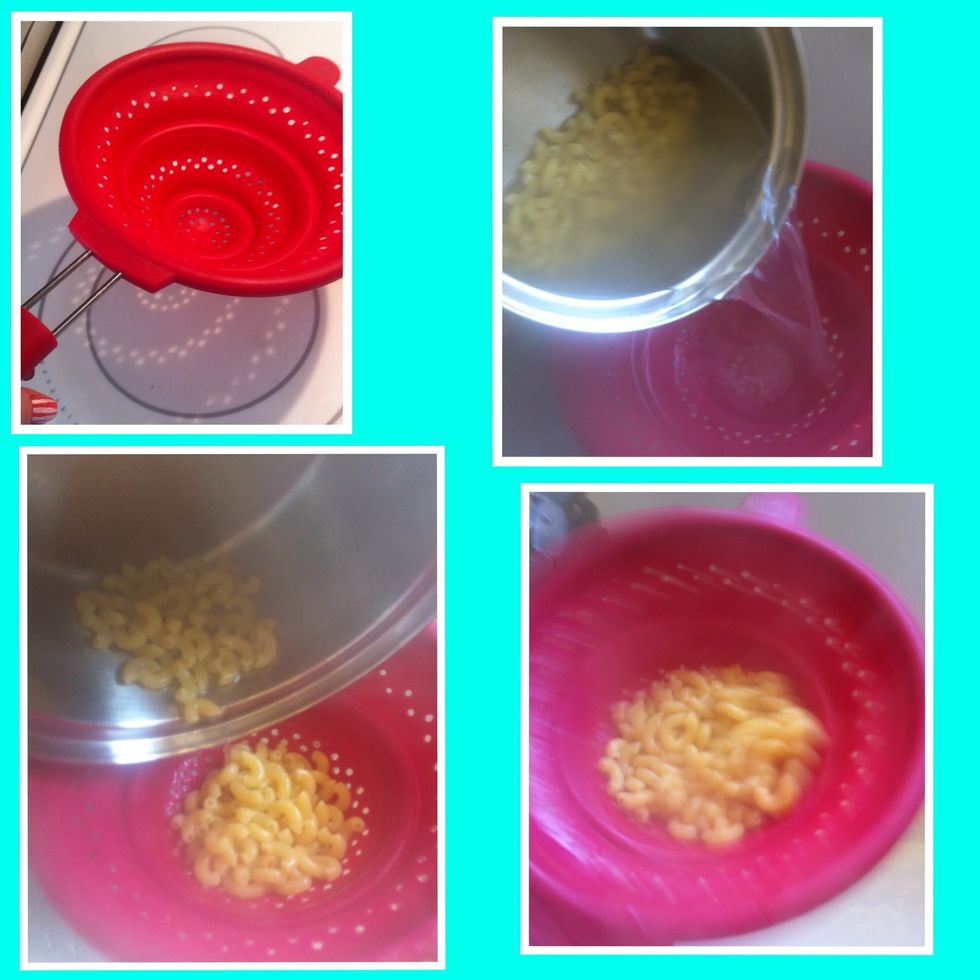 When it's done get your strainer and place it over the sink. Pour the pasta into it. Now remember the water is boiling. Be CAREFUL! Don't let it splash. Shake out the water.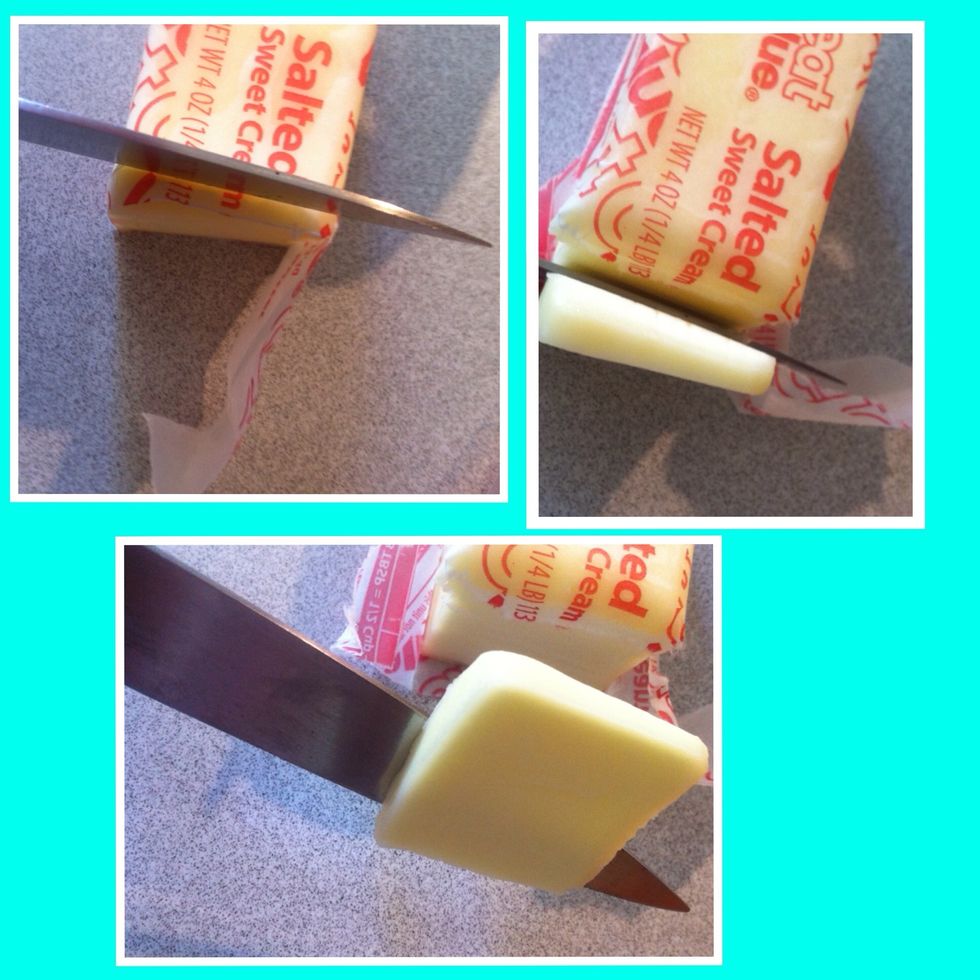 A little butter. 1/2 a teaspoon is enough for this amount. Don't worry bout exact measurements. It's however you like it. Just estimate. You really can't screw up Mac n Cheese this way.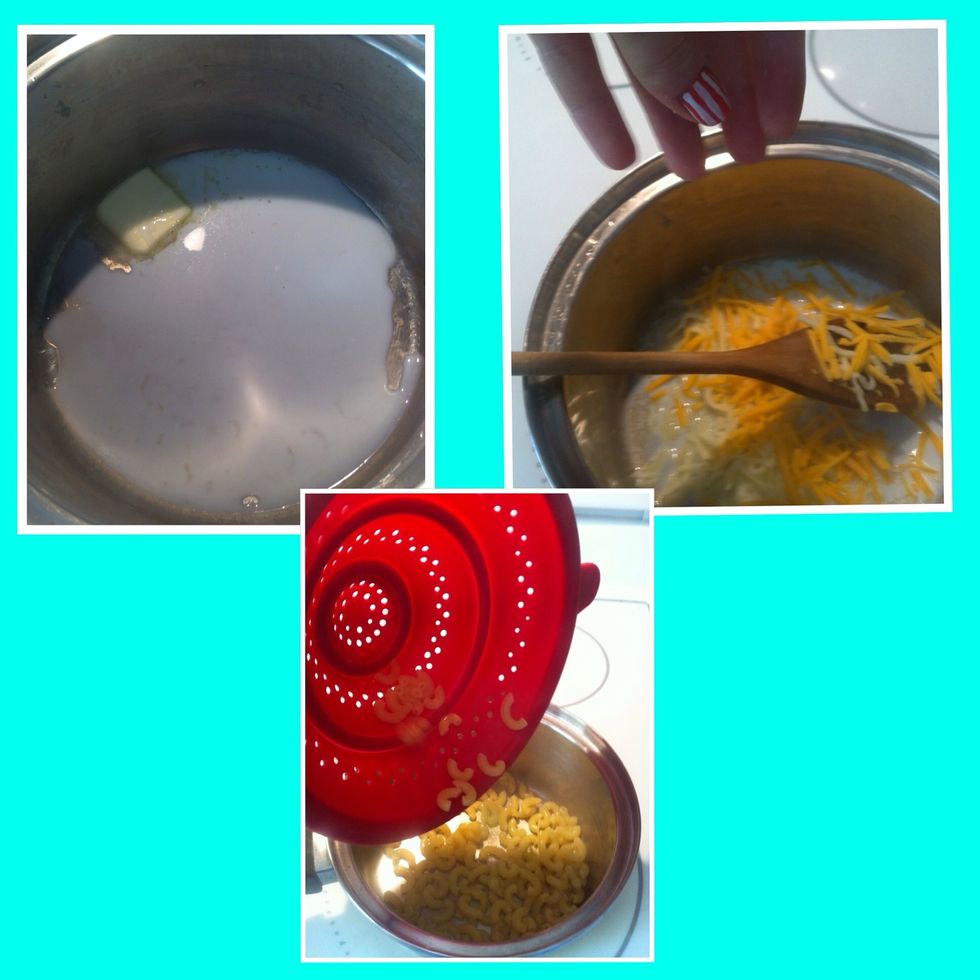 Add butter, a dash of milk, and whatever cheese you'd like to the still hot saucepan. It should all melt immediately. Add the drained pasta back in.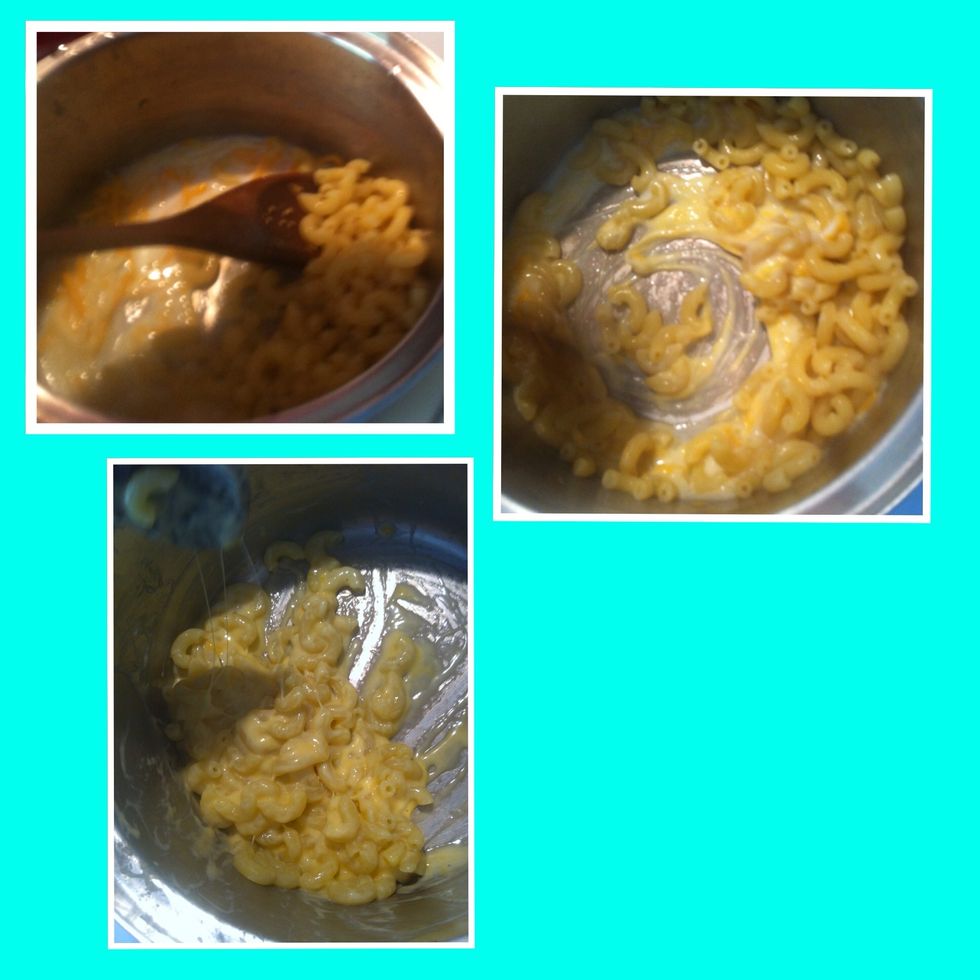 Mix it all together!
Put it in a bowl and enjoy! Yum! :)
Cheese of your choice
Milk
Saucepan
Strainer
Elbow macaroni (or your choice of pasta)
Butter
Salt (optional)