How to alto-shaam cook & hold and finish duck breast
Alto-Shaam Cook & Hold and Finish Duck Breast
57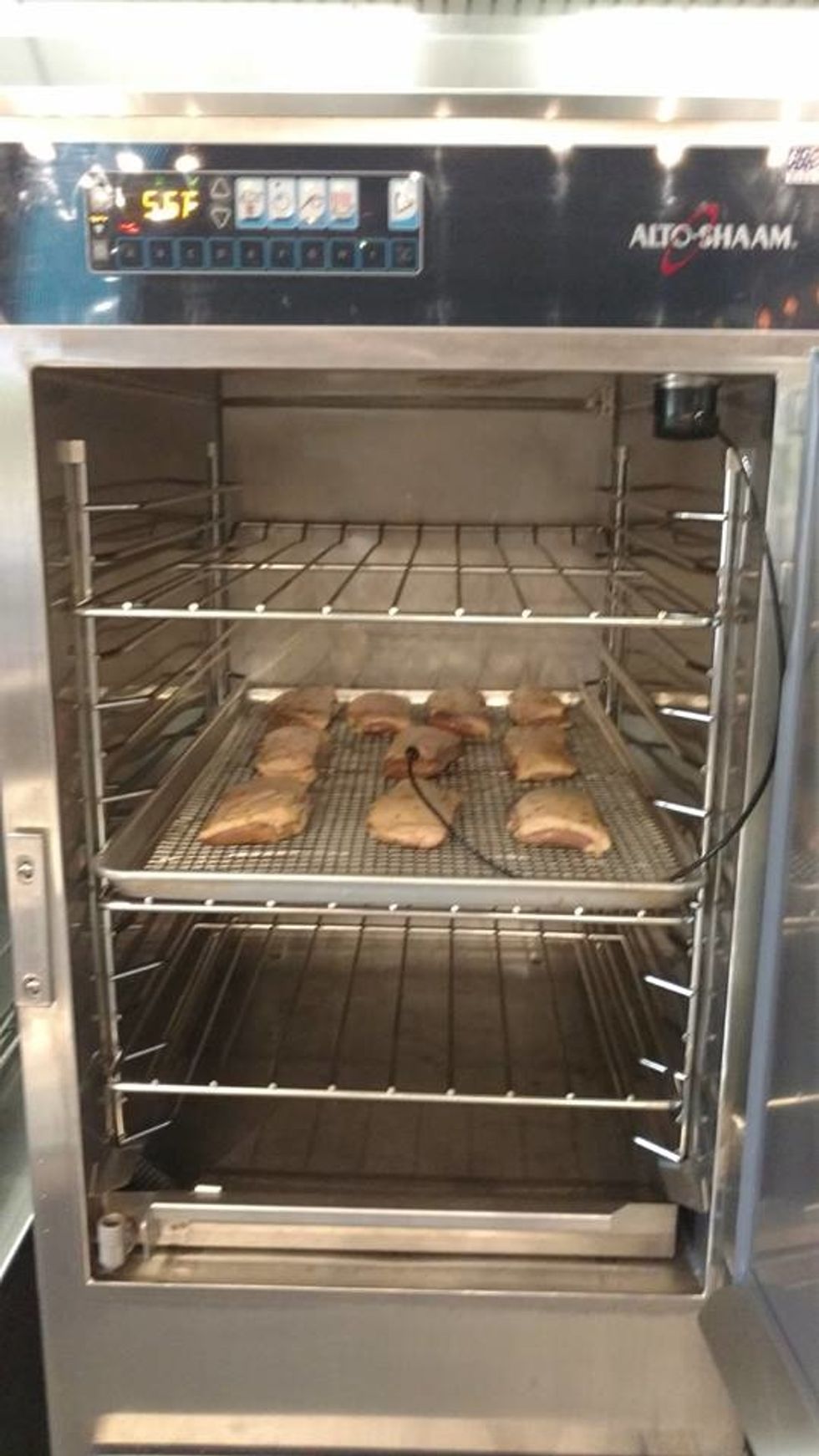 1- Pre-heat cook & hold to 225 degrees. 2- After marinating breast for 8 hours, rub excess marinade off and place on roasting rack in sheet pan. 3- Insert probe into largest duck breast.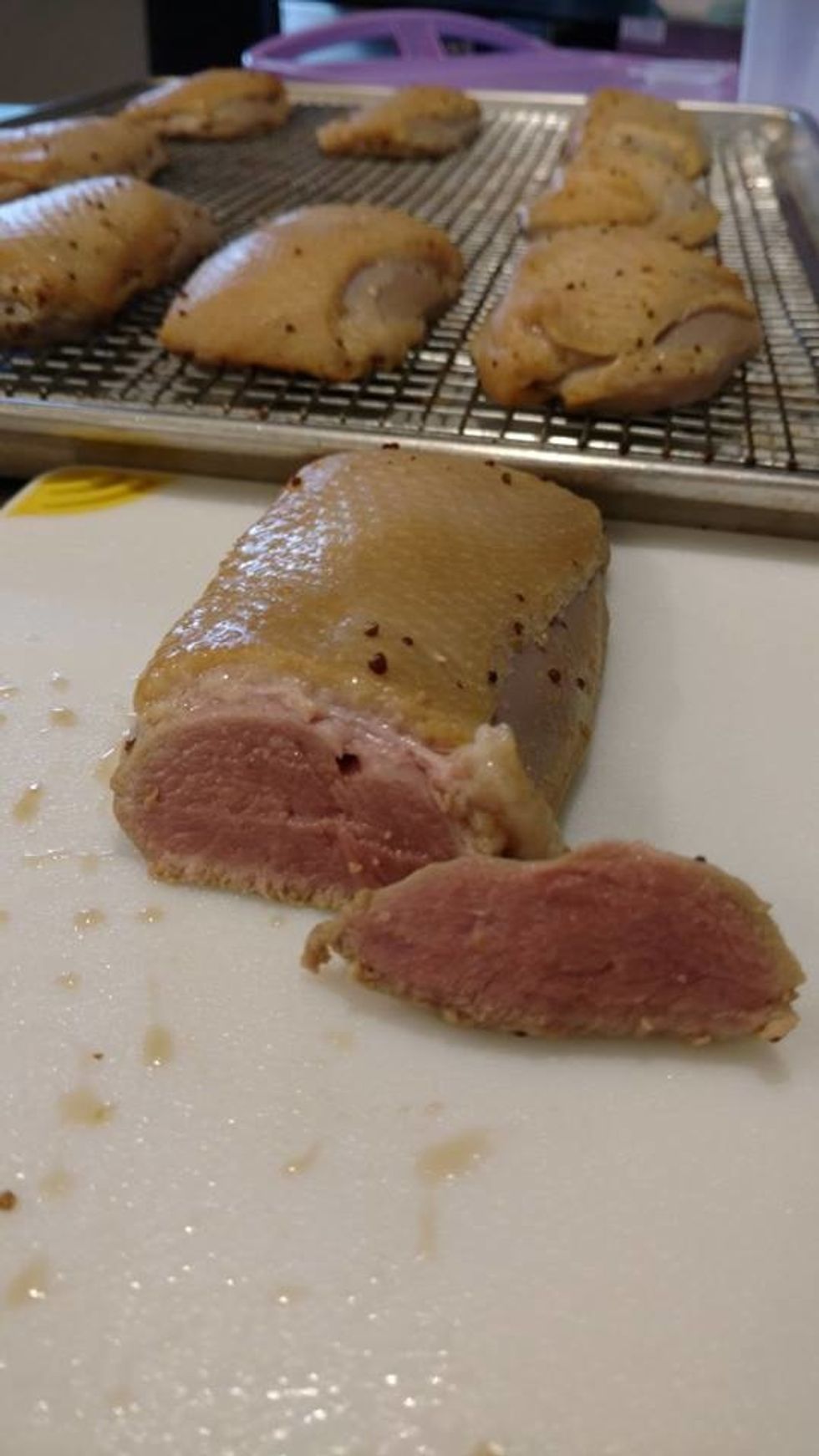 1- Cook 225 degrees. 2- Target temp. 80 degrees (should reach 132 degrees high temp). 3- Hold at 130 degrees for at least 2.5 hours. 4- Pull and Quick Chill.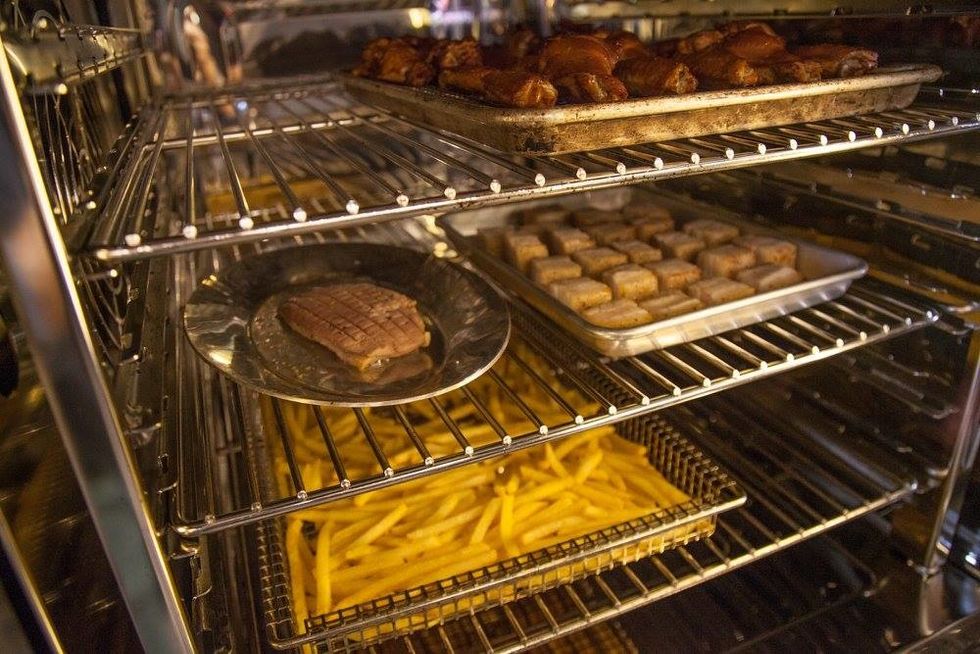 1- Sear on flash pan at 450 degrees/100% humidity for 7 min. in CTX or CTP.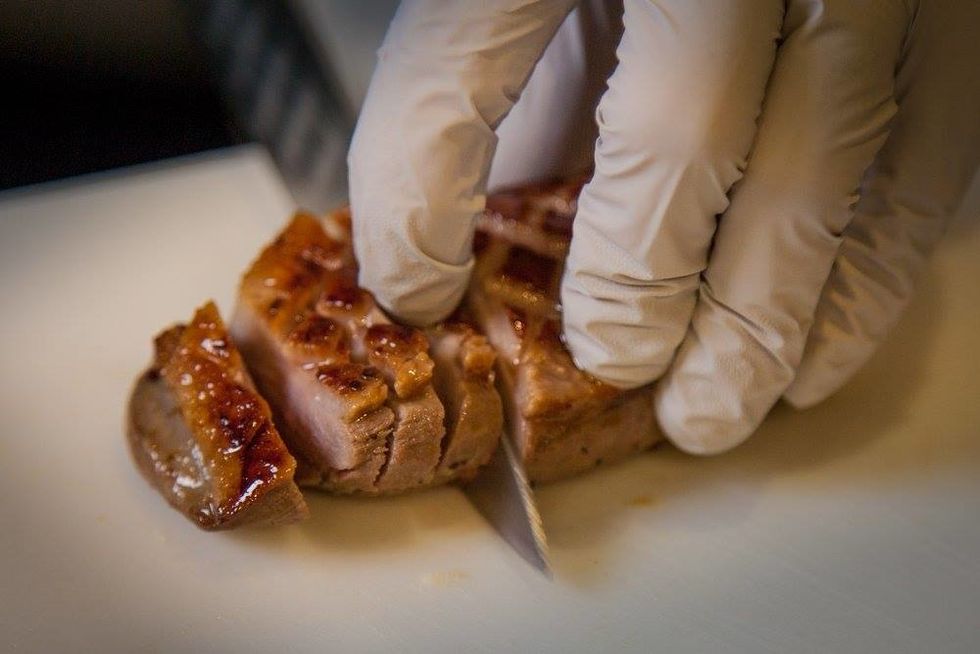 Allow to rest for 8 minutes.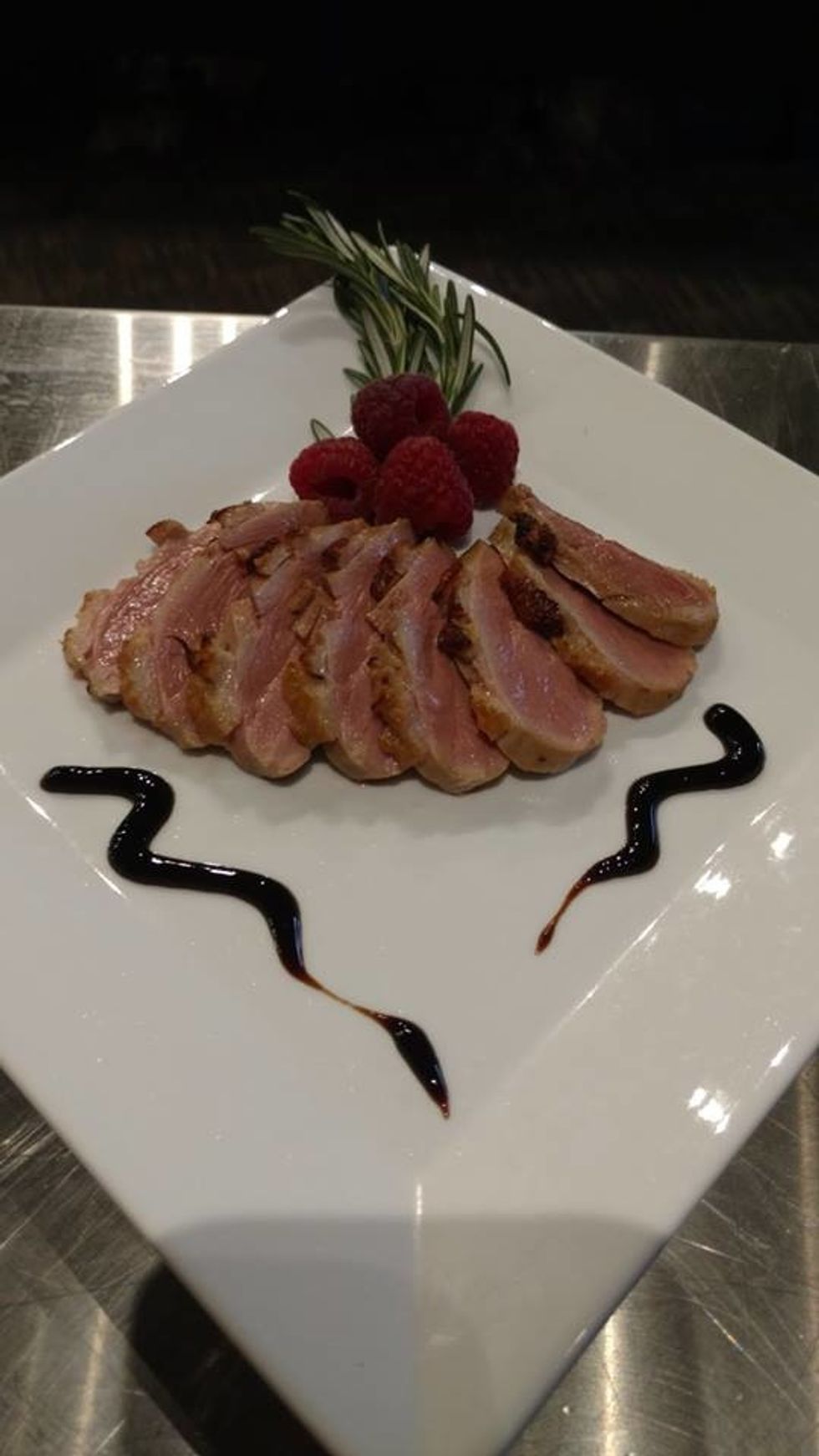 Slice, present, and enjoy Cook & Hold perfection!
8.0 Duck Breasts
1/4c Soy Sauce
1/4c Whole Grain Mustard
1/4c Sake
1.0 Sheet Pan
1.0 Roasting Rack
1.0 1000-TH-III Cook & Hold Oven
1.0 QC2-3 Under Counter Blast Chiller
1.0 CTP7-20 Combi Oven
1.0 Flash Pan
1.0 Cutting Board
1.0 Sharp Knife
1.0Tbsp Cherry Balsamic Glaze
1.0 Berries and Herbs for Garnish
Swanson-Girard & Associates
We rep. the finest manufacturers in the commercial foodservice equipment industry. We're proud to bring these brands to our customers throughout the Carolinas.