If you have a buggy home button like I do, and you want to fix it without opening your iPod well here is an alternative way to do it!
12
So my girlfriend saw this on a YouTube video and it's super awesome so I decided to make a guide on how to do it! You can also use it if your volume buttons don't work. It's really awesome!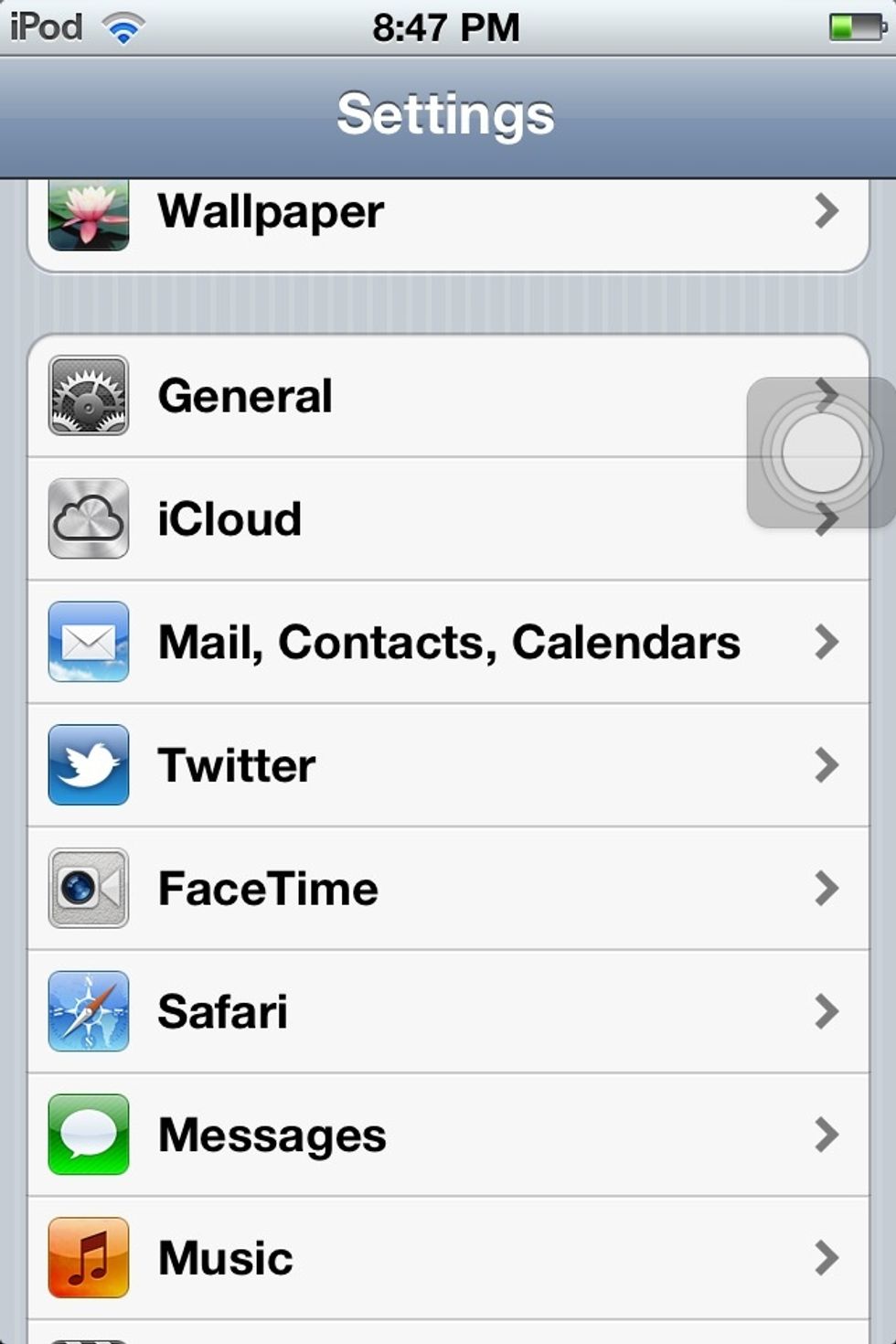 First go to Settings and then General.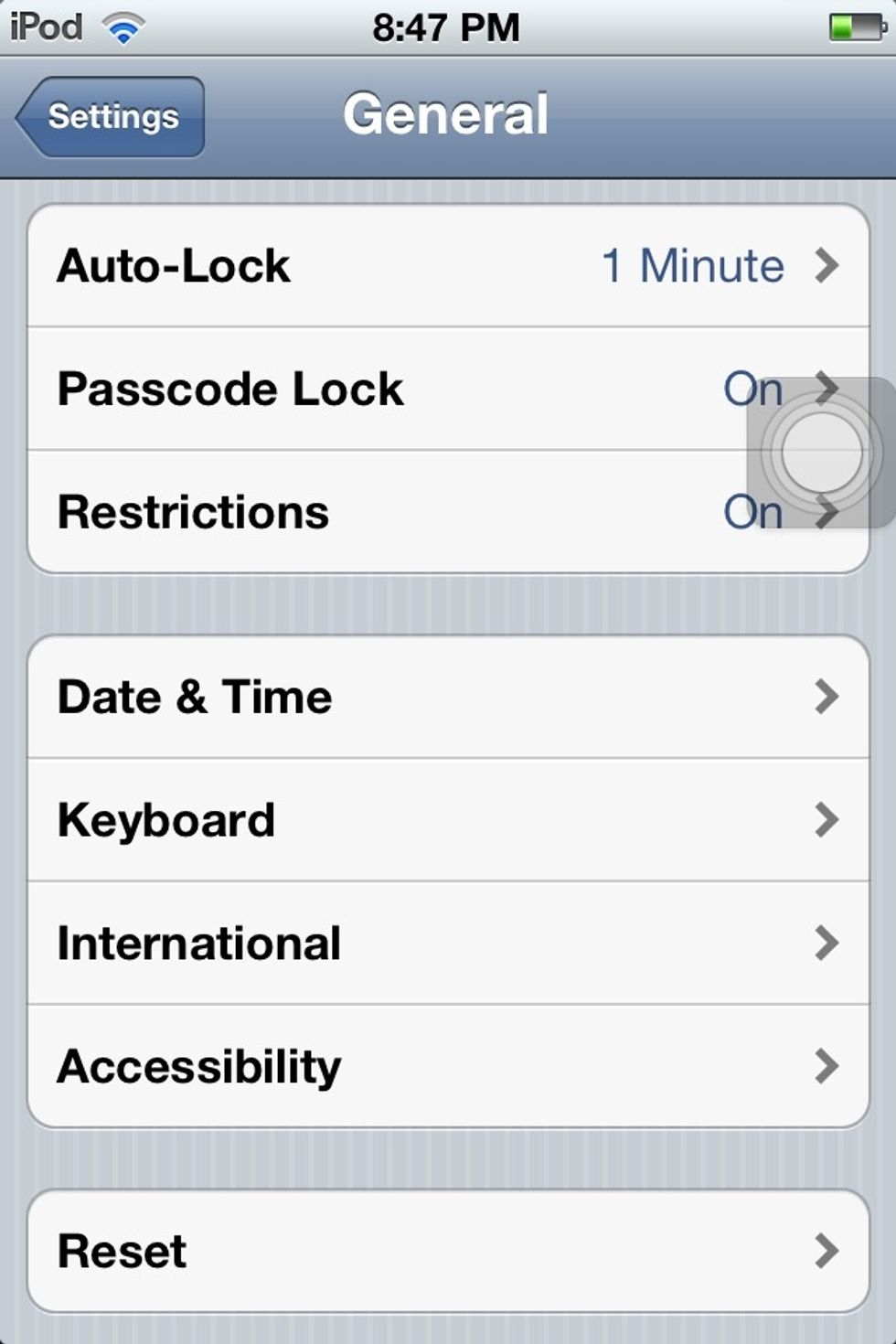 Then go down to Accessibility.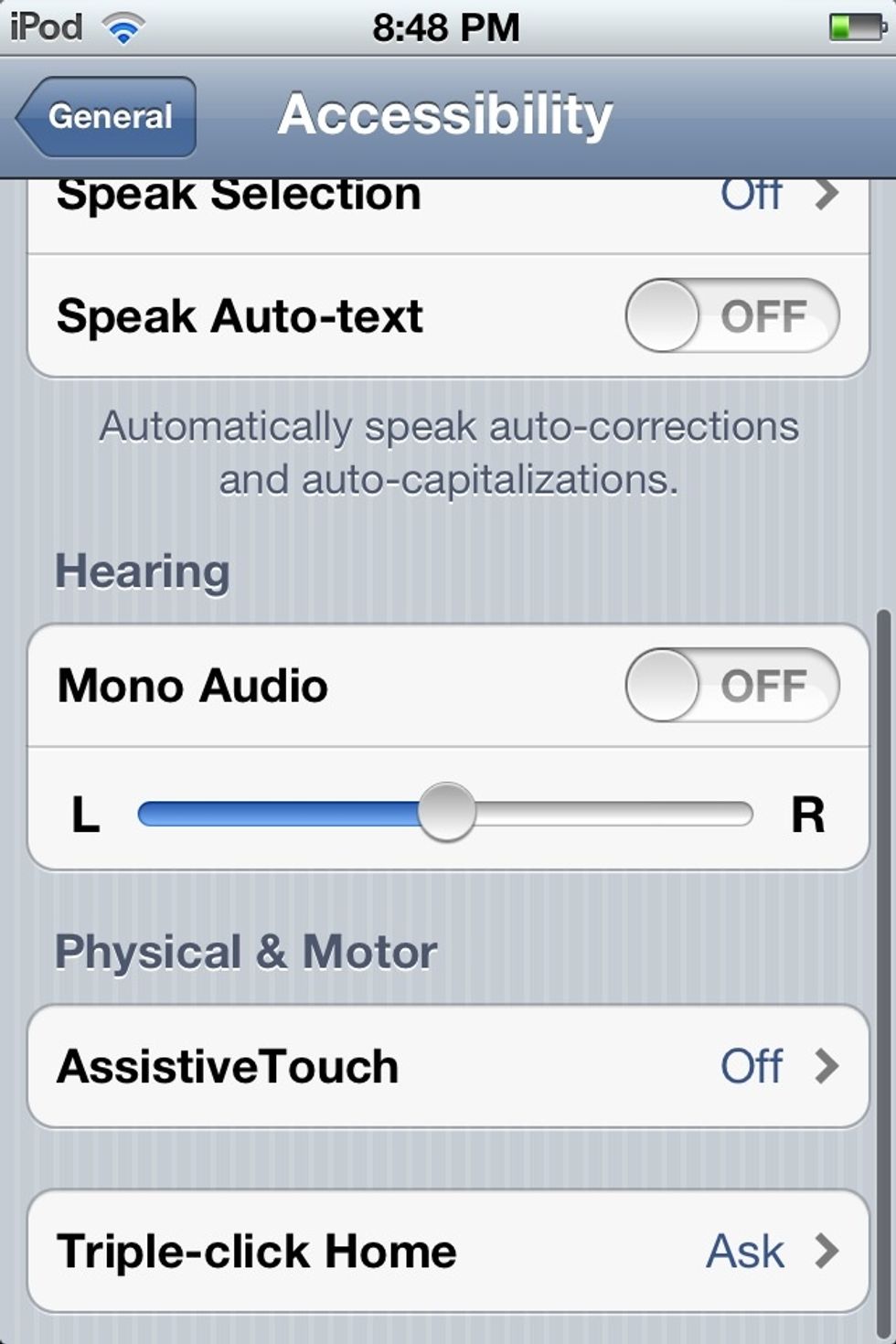 Go to AssistiveTouch under Physical & Motor.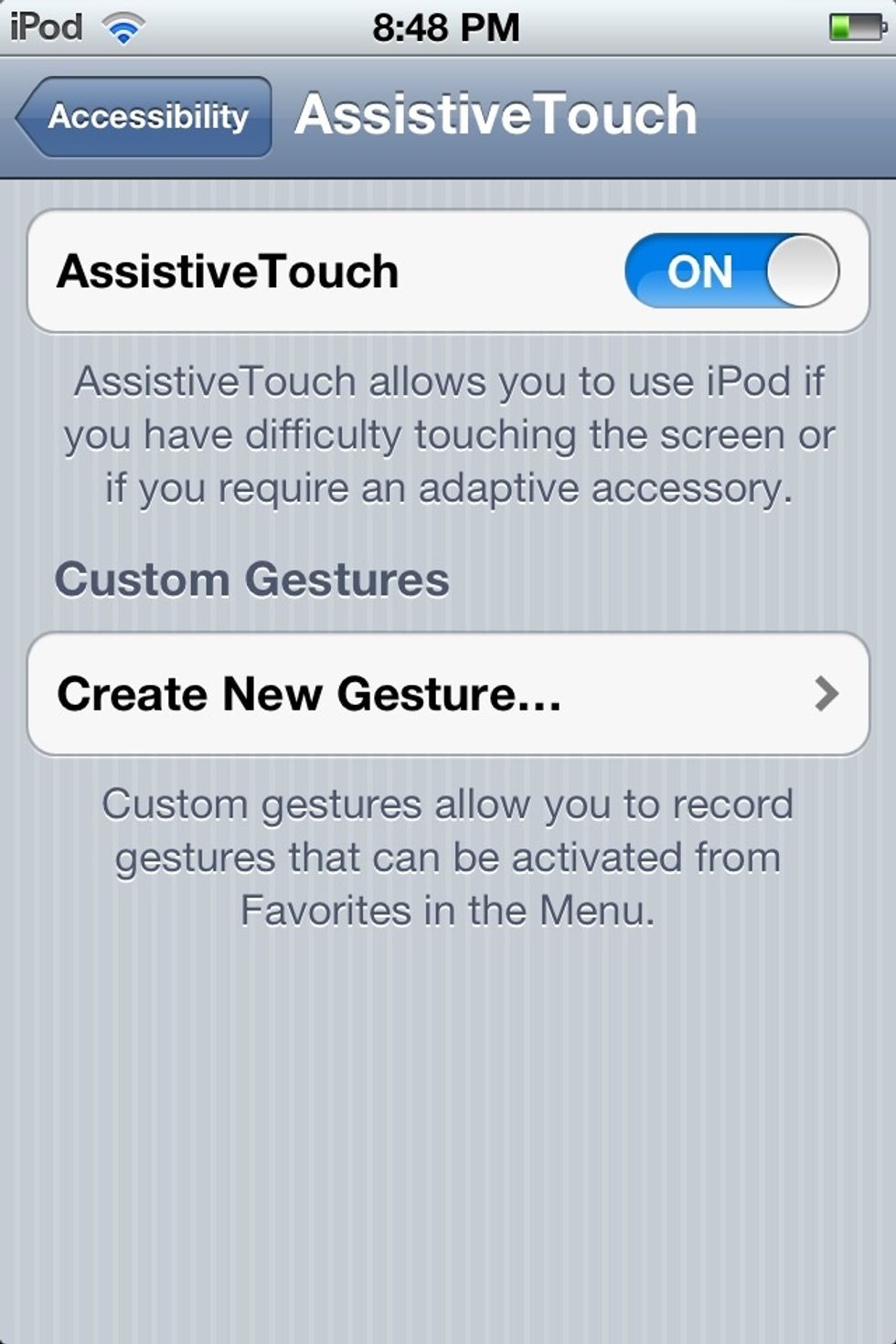 Turn AssistiveTouch on and then you can close the Settings app or just go back to the previous screen and that circle within a square will pop up.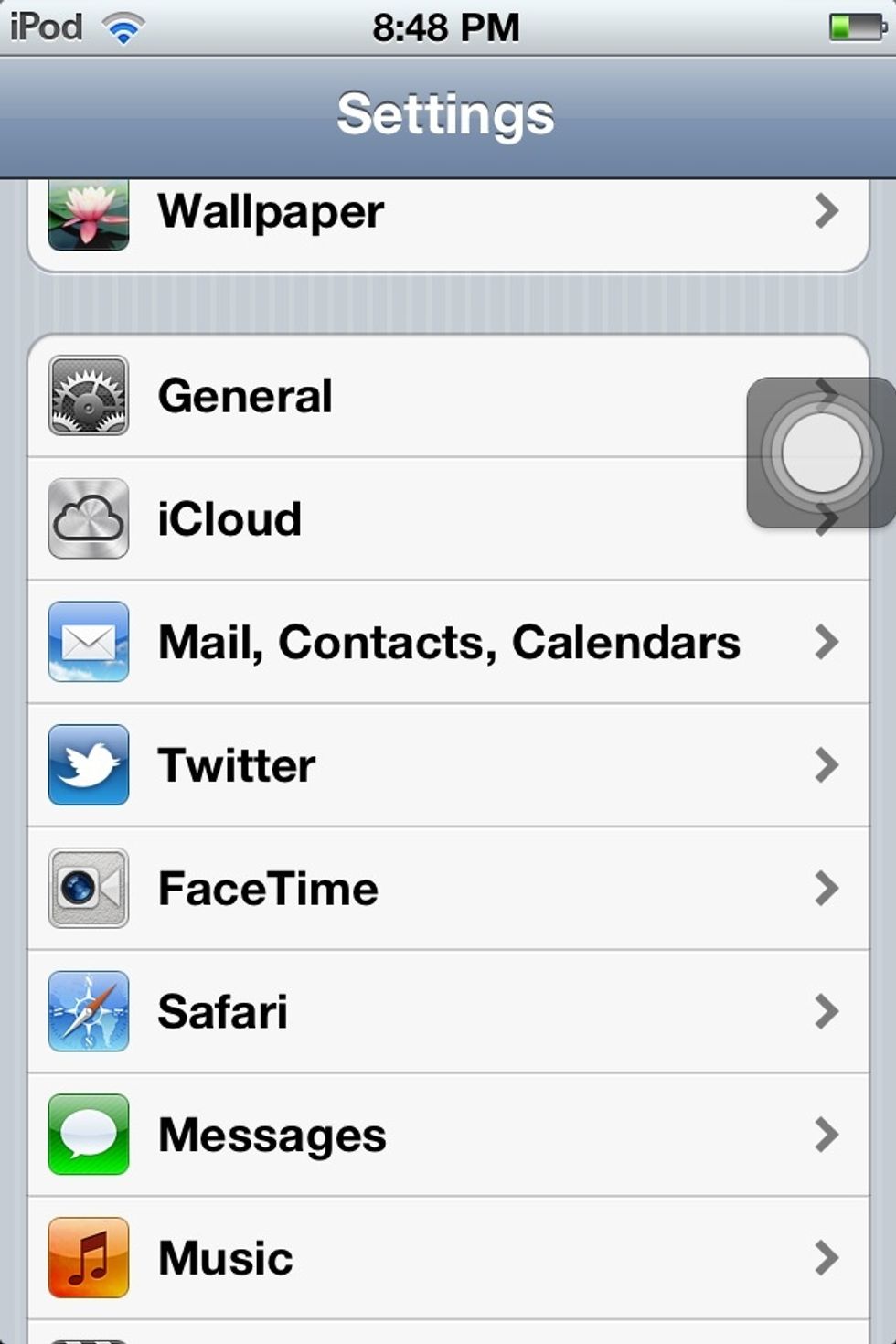 See that icon right there to the right? Click on it and it brings up a whole list of options! Play with it and have fun! I hope this helps everyone with buggy buttons!
If you notice the icon fades away to where it's barely visible so it makes it easy to get used to!
A little side note, the home button within this option performs like the physical home button. It can be double clicked and the apps running in the background will pop up. Play with it, and have fun!