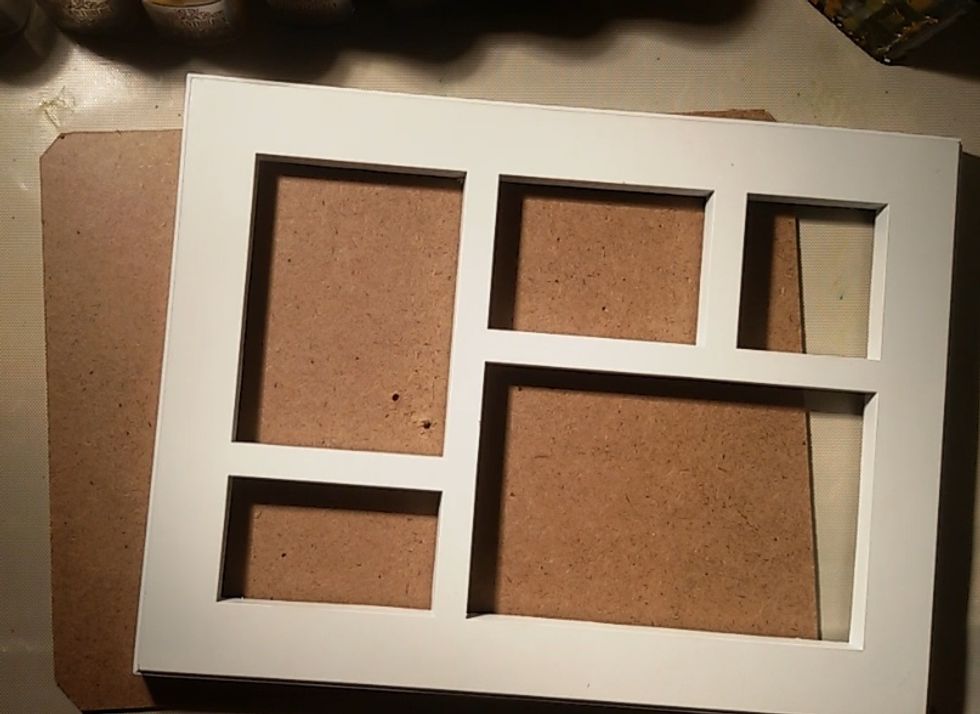 Start with ordinary, cheap plastic frame.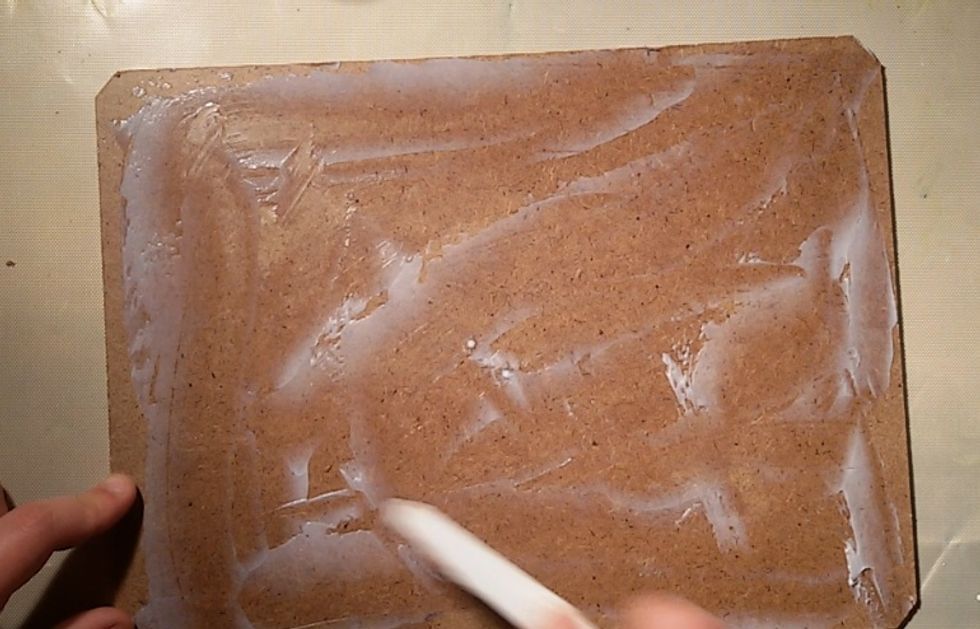 Apply a gel medium or glue on base.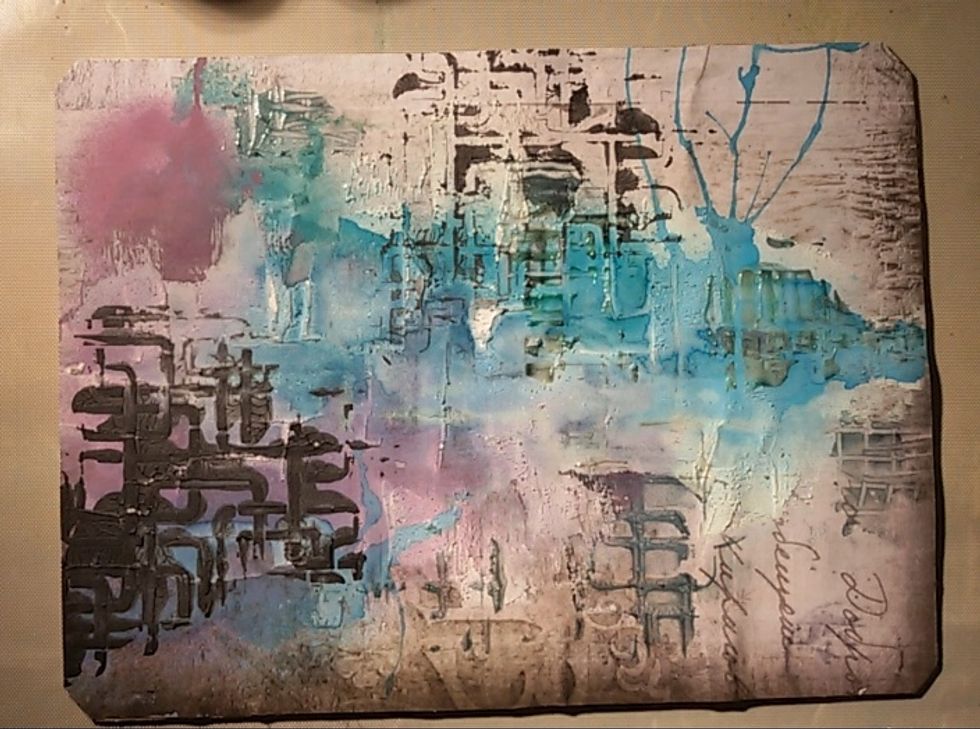 Glue a paper on it. I choose a one, which I recently used to trying my AA stencils and paints.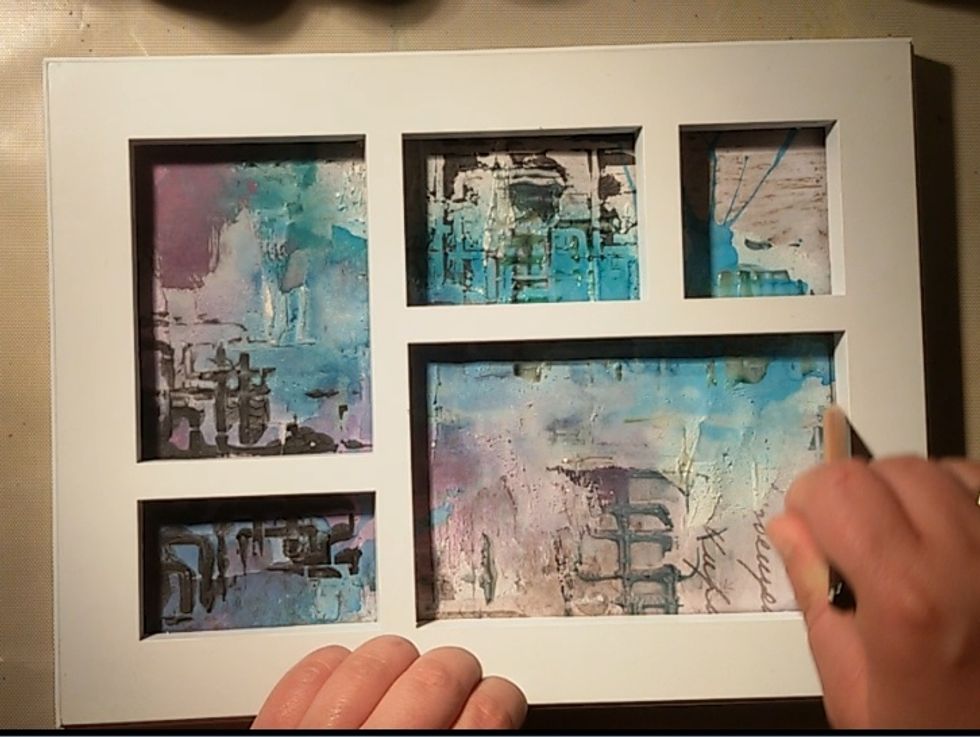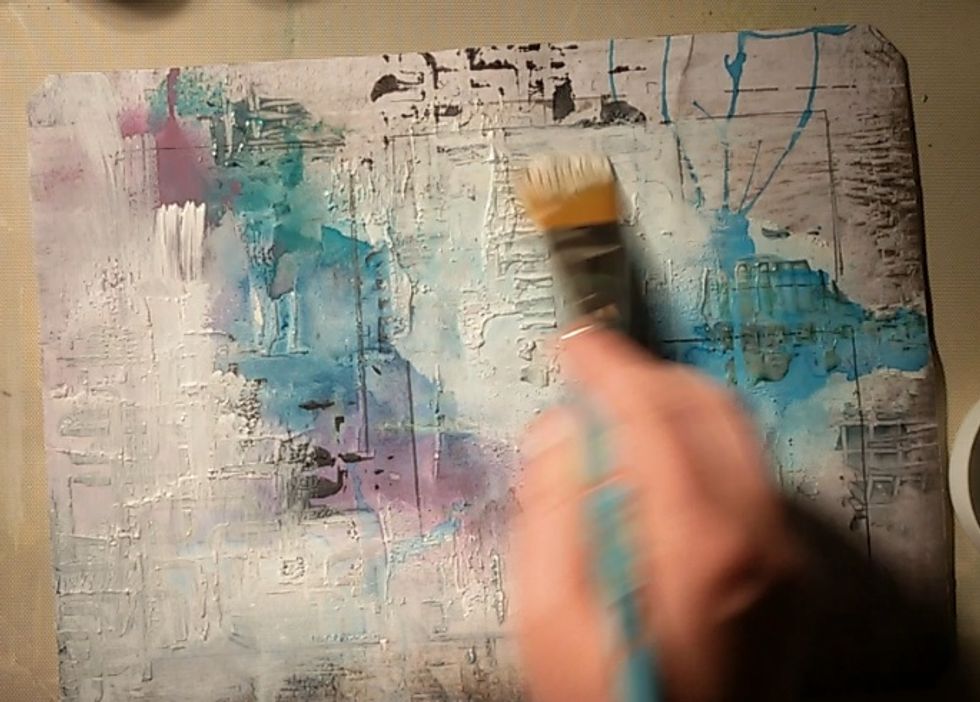 Put an irregular layer of gesso.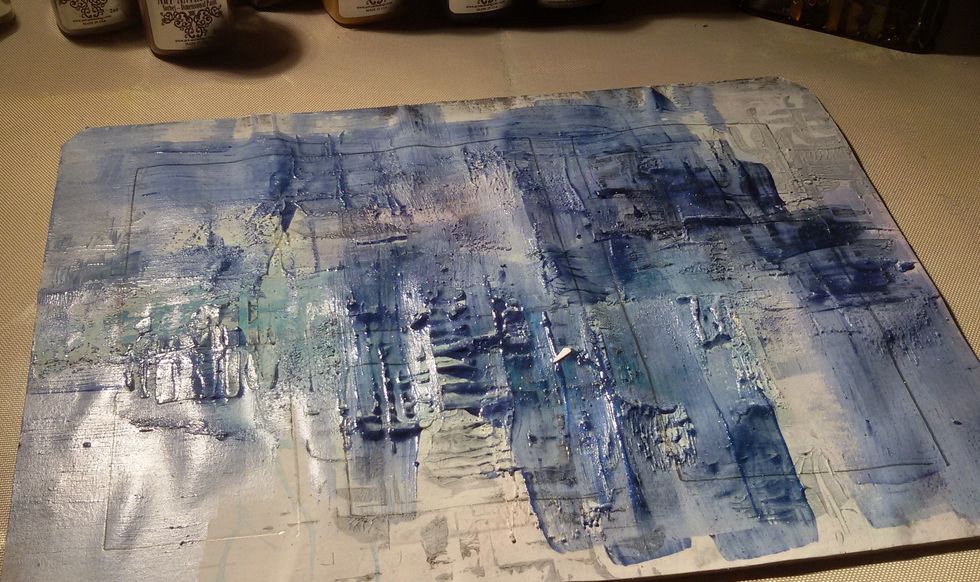 Add first color. Just apply AA Sorbet - Honolulu Blue, here and there.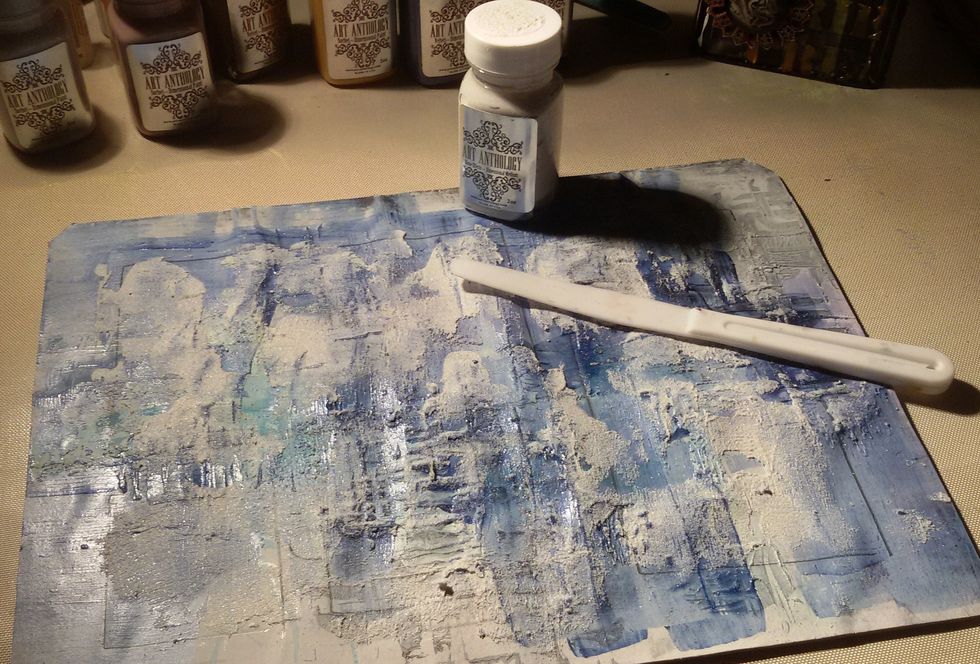 When it's dry, add more textures with Stone Effects-Bone.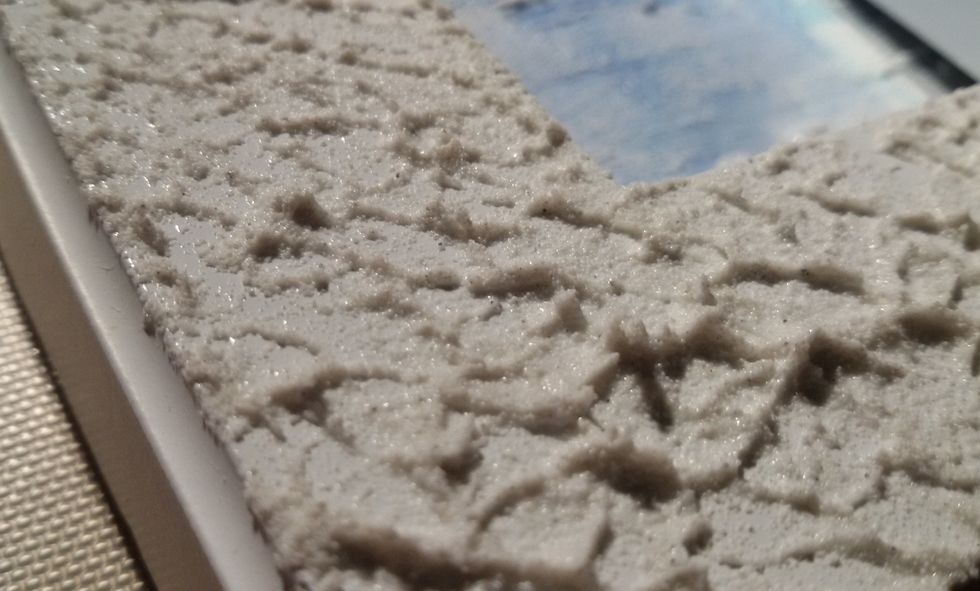 Add some texture on the frame. Using the same BONE. Just daubing with palette knife.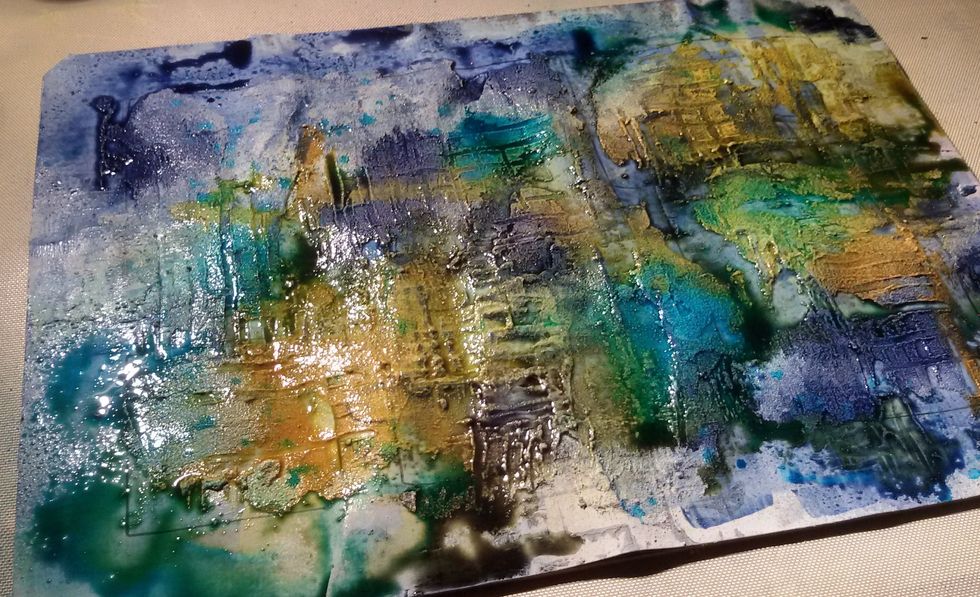 When the base is dry. Add some AA Colorations, randomly.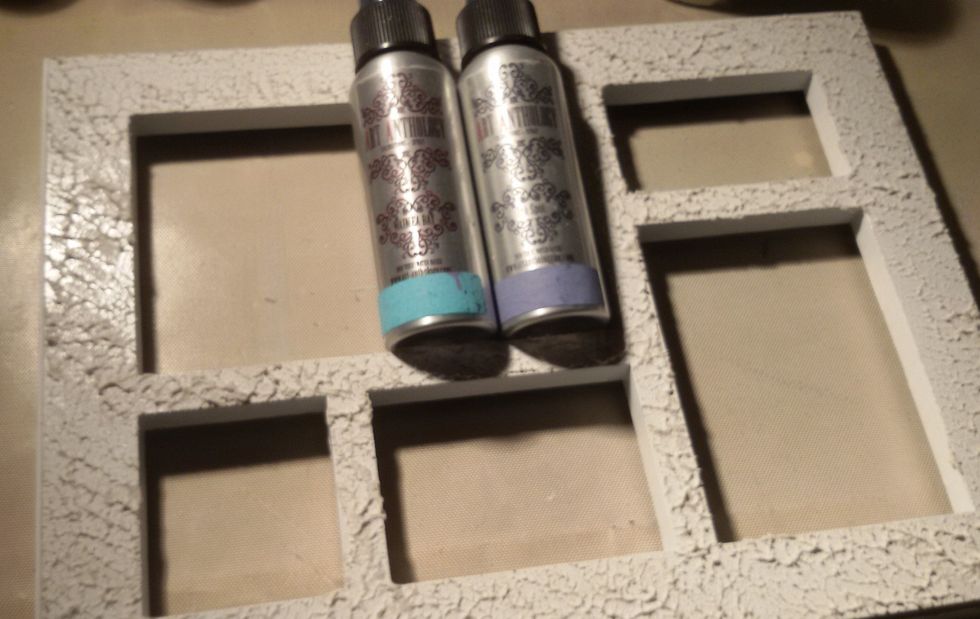 Spray the frame with Colorations.
Let it blend together.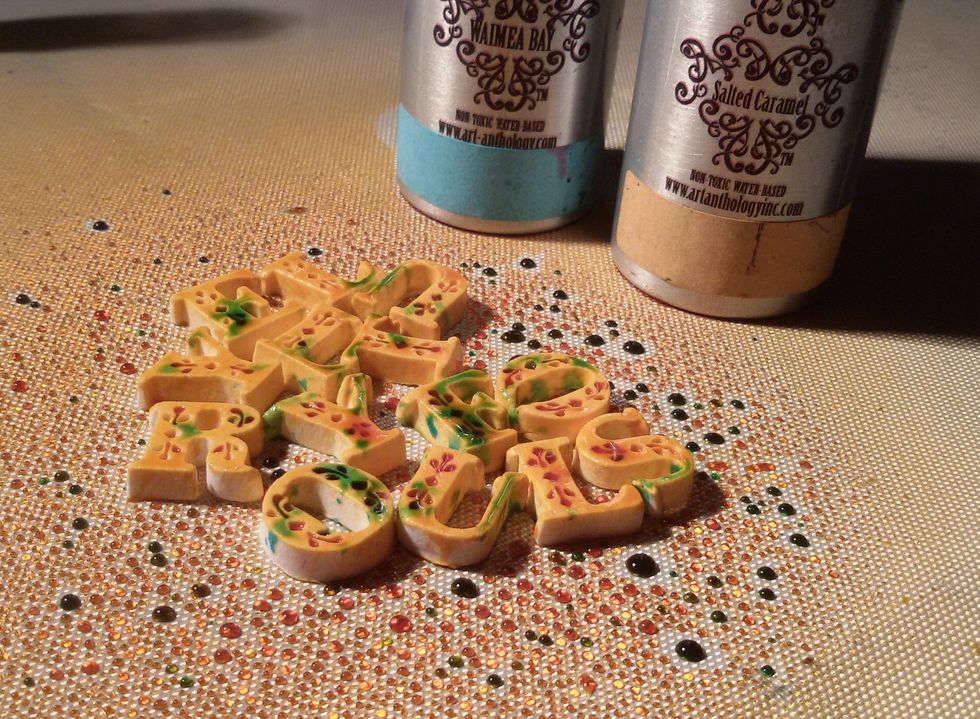 Meanwhile, prepare the letters.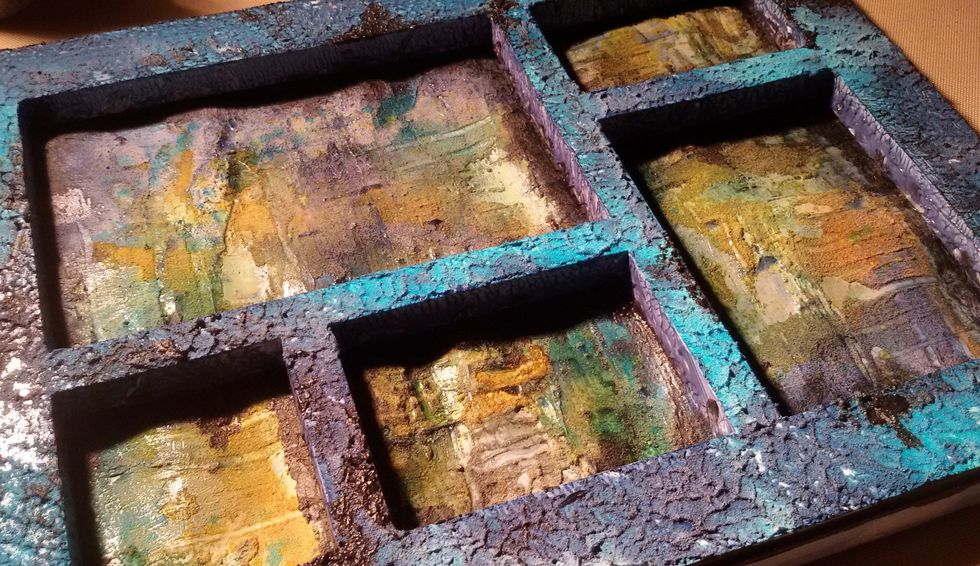 Put the peace of frame together. Add more colors blue on the inner walls and tuxedo black in corners. It takes depth effect.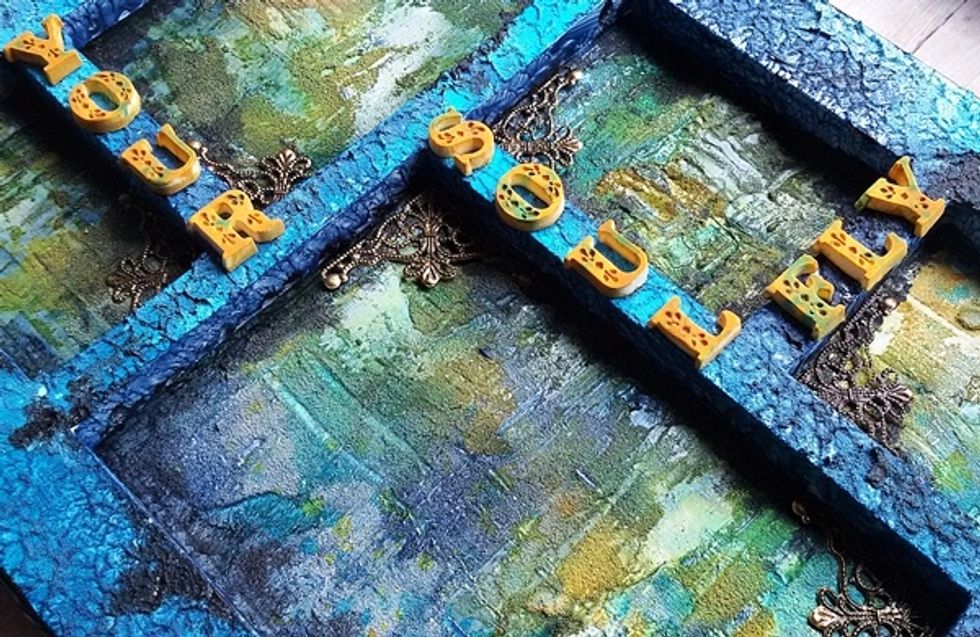 Add your title and embellishments.
It's done :)
Art Anthology craft mat
Flat brush
Round brush - 3
Palette knife
Cheap plastic frame
Gesso
AA Stone Effect - BONE
AA Sorbet - Honolulu blue
AA Velvet - Reef
AA Velvet - Tuxedo
AA Colorations - Ink Spot
AA Colorations - Waimea bay
AA Colorations - Salted Caramel
AA Colorations - Glorious
Martha Stewart clay and alphabet mold
Catalyst C-21 tool
Some metal corners or other embellishments
Art Anthology
Art Anthology is a manufacturer of dimensional mediums.\n\nCome chat with us in our Facebook Group: Art Anthology Adventures in Art