After I nice coat of gesso, I used my stencil and some mud to add texture to my box.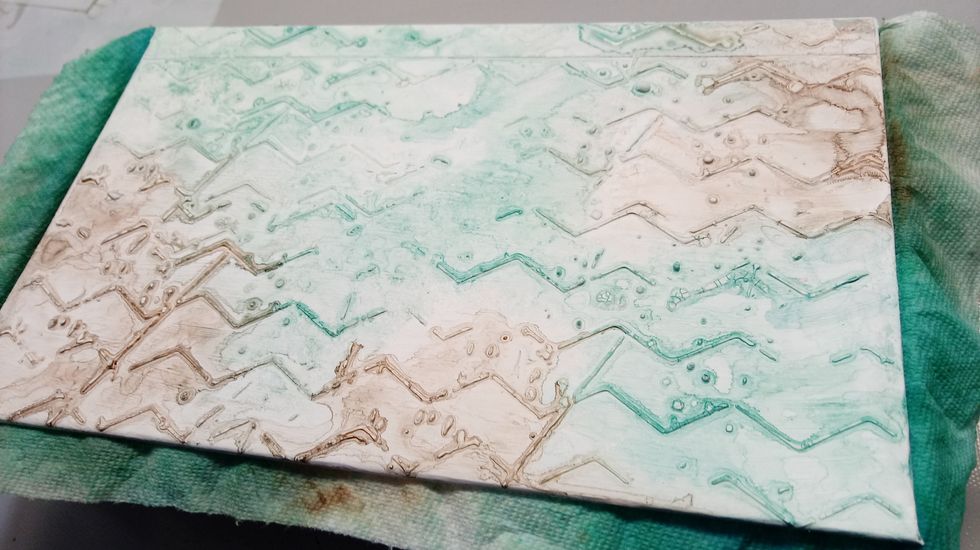 Alternating with sprays of color then water, I add Peacock Feathers and Sandcastle Coloration Sprays. Covering the entire box I work on one side at a time.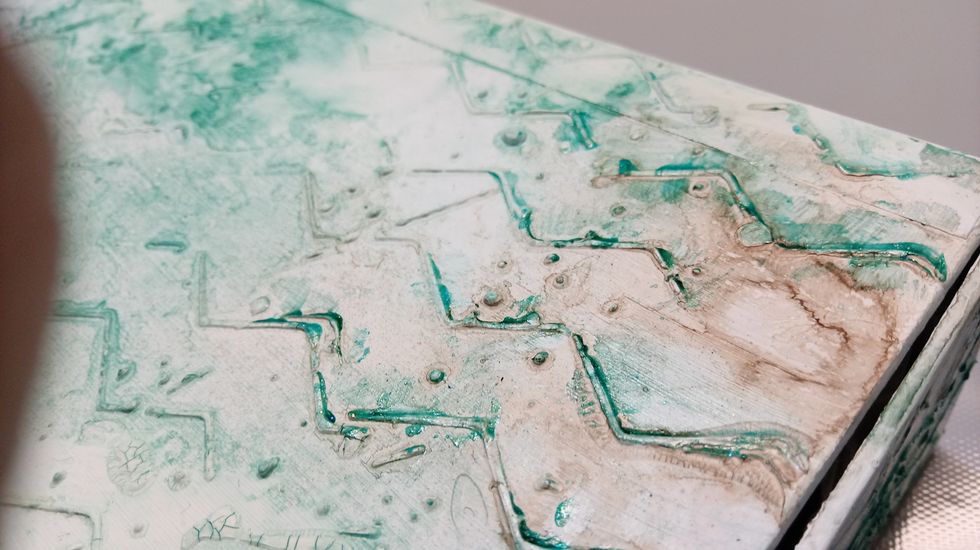 T deepen a few of the texture spots I dabbed on Cayman Sorbet Dimensional paint with my fingertip, with a scraping/rubbing motion.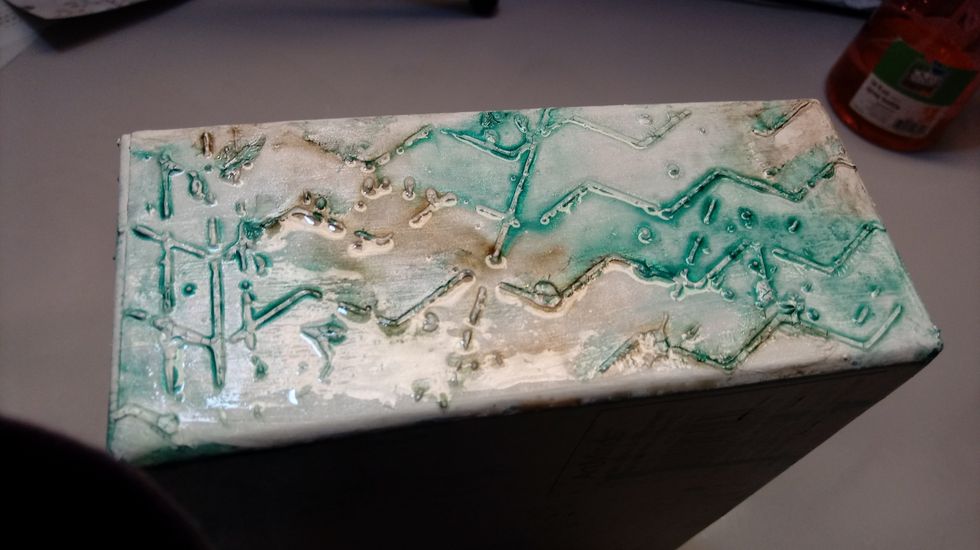 I chose Sterling Fairy Dust Spray to add a touch of gray. It's so memorizing & amazing...I ended up adding too much.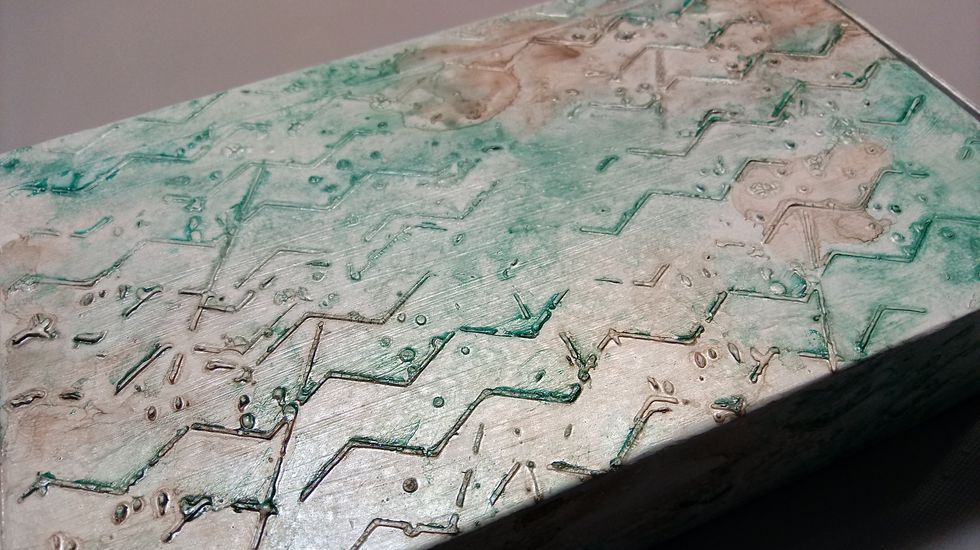 What should have blended my colors a little & given my project a lustrous shine, ended up washing most of what I had put on. So much, I decided to add my Peacock & Sandcastle Sprays again! :)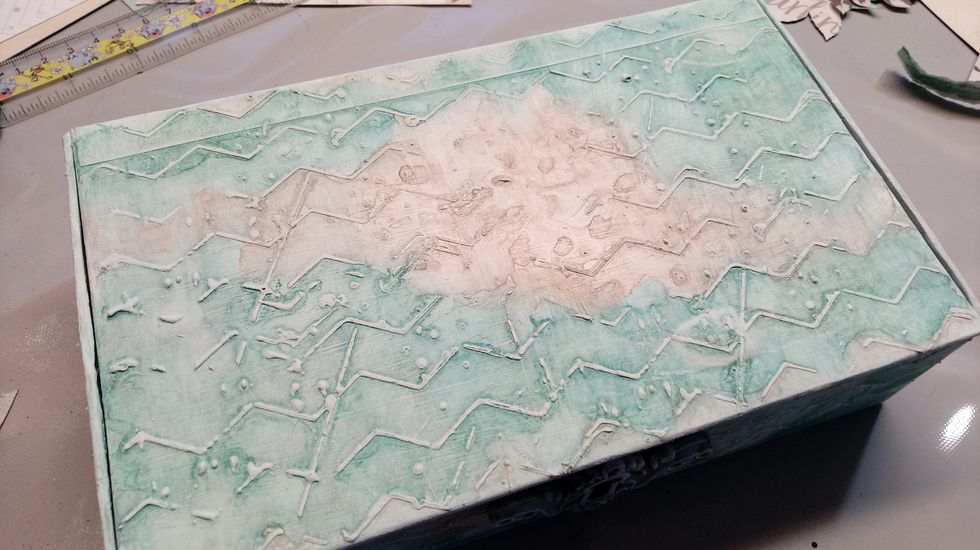 To unify the colors a little, I chose to dry brush gesso on instead. With just a trace of gesso on my paintbrush at a time, I went over the entire box several times until I was once again in love!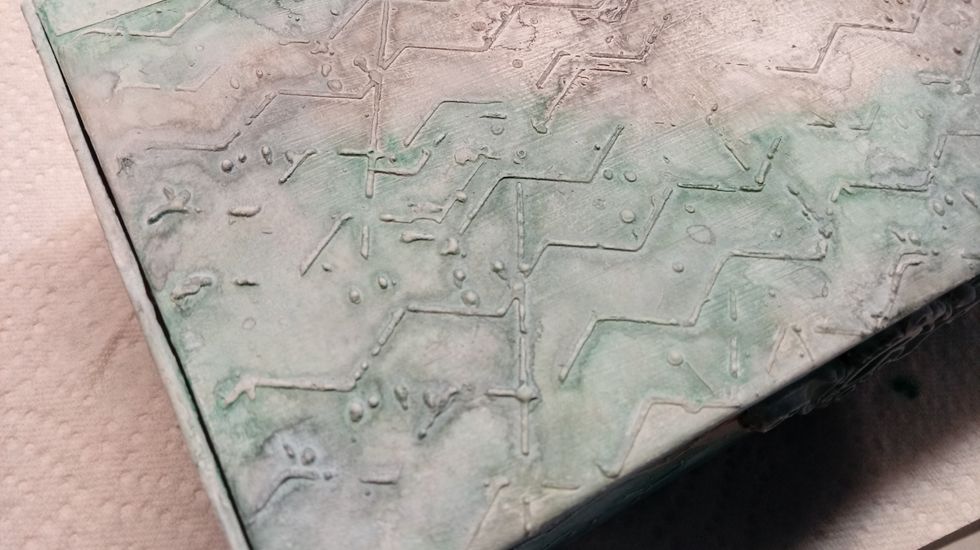 Now, I still wanted the gray tint to match the papers I will be embellishing the top with! This time I choose to use my Steel Colorations Spray & not all over the box, just in a few spots to accent.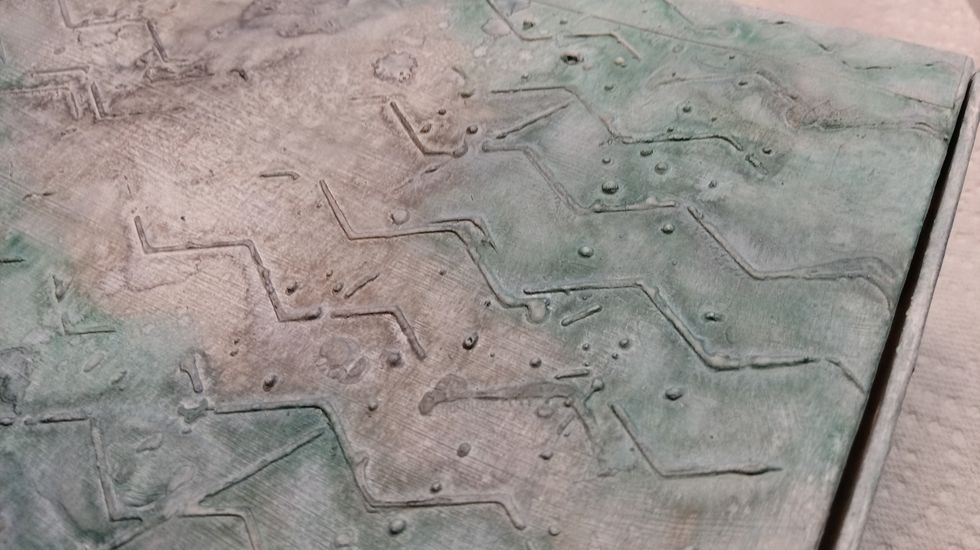 Perfect!!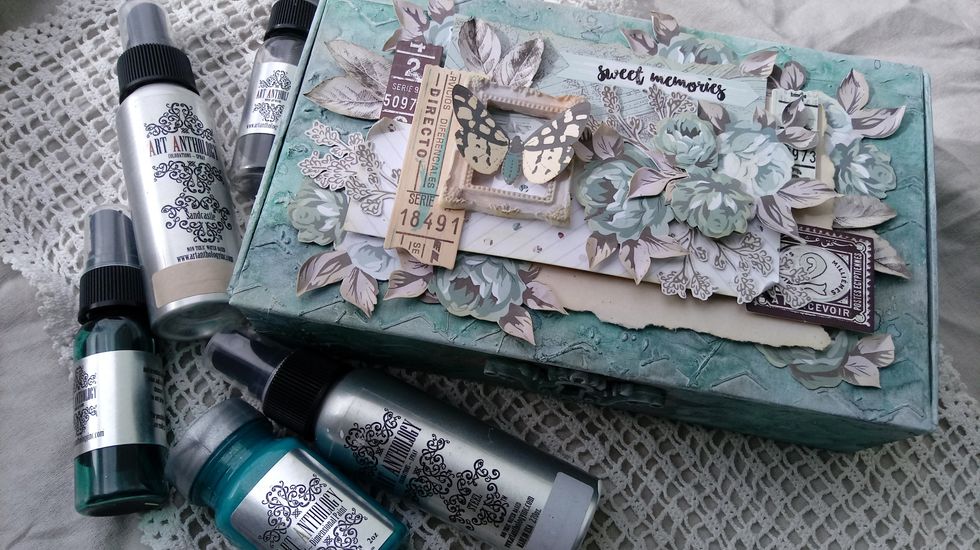 Fussy cut some flowers, choose a few ephemera bits, and pop them all up with foam tape for extra dimension!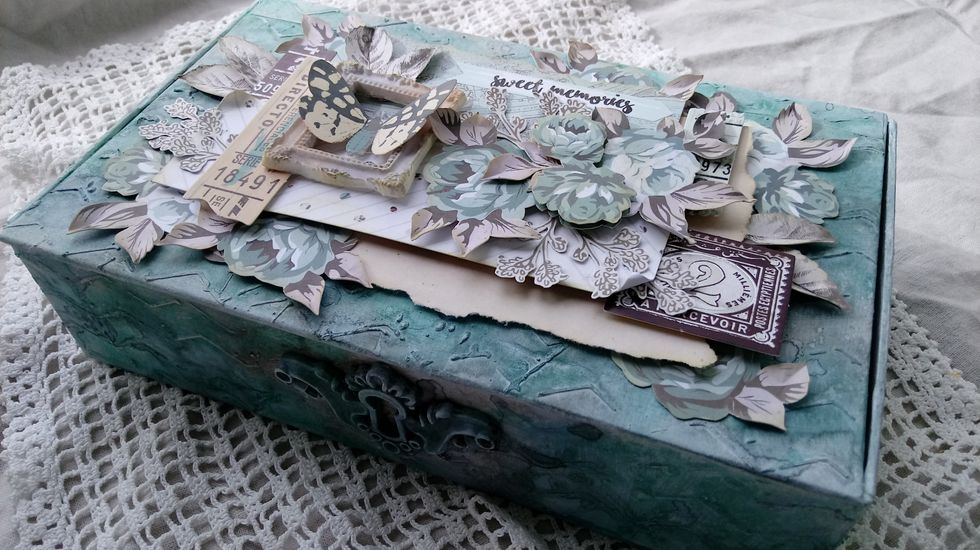 Thanks for joining me for this project! I hope I've inspired you to alter something with some Art Anthology products!! :)
Peacock Feathers Colorations Spray
Sterling Fairy Dust
Cayman Sorbet Paint
Steel Colorations Spray
Sandcastle Colorations Spray
Chevron Stencil 6x9
Art Anthology
Art Anthology is a manufacturer of dimensional mediums.\n\nCome chat with us in our Facebook Group: Art Anthology Adventures in Art