Cover the bare wooden artist pallet with a thin layer of white gesso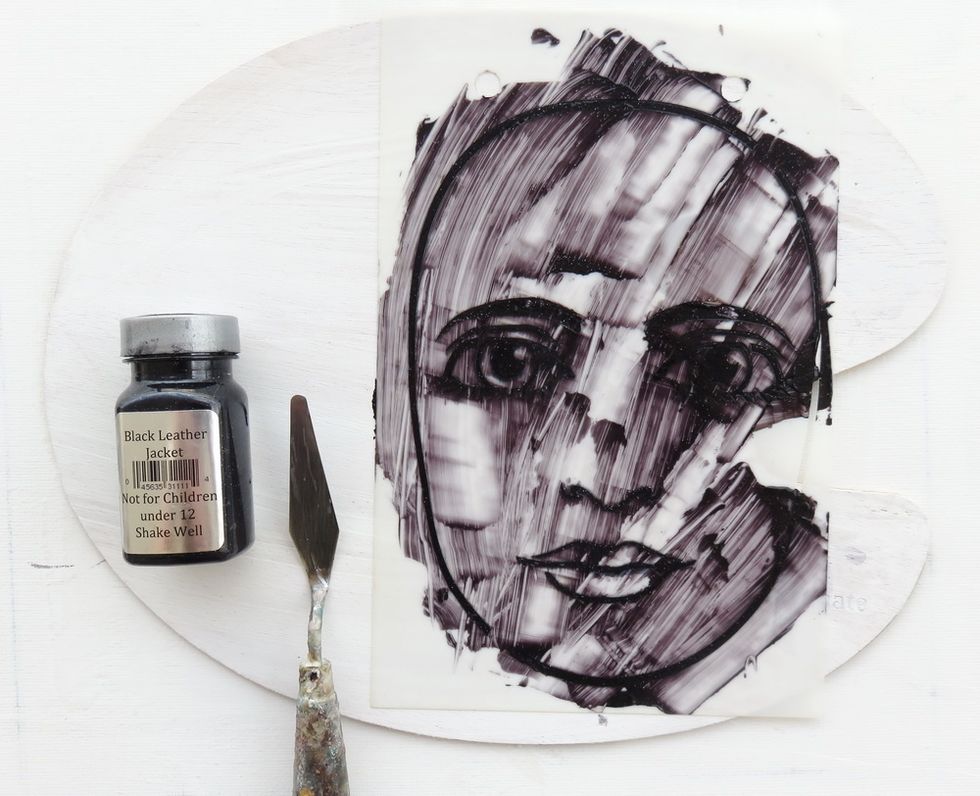 Add Sorbet Black Leather Jacket paint over one of faces from Let's face it stencil stack stencils. Make a thin cover as the lines are delicate.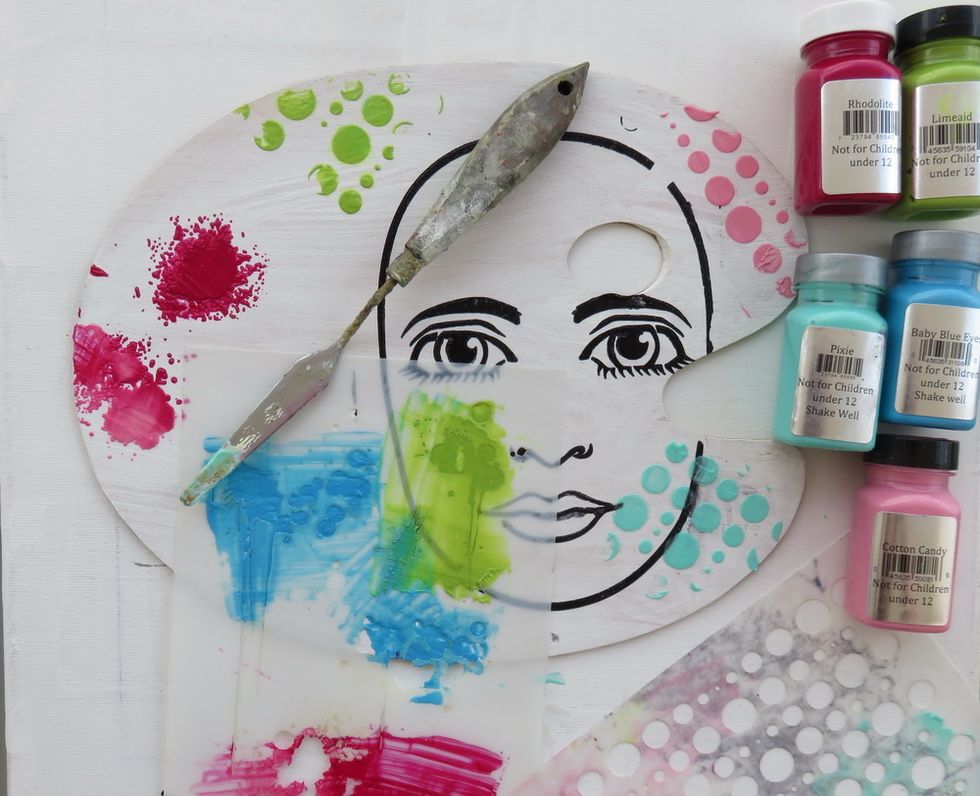 Use Bubbles stencil and Such a Drip stencil all over the piece with Velvet Limeaid,Gemstones Rhodolite, Velvet Cotton Candy, Sorbet Pixie and Sorbet Baby Blue Eyes paints.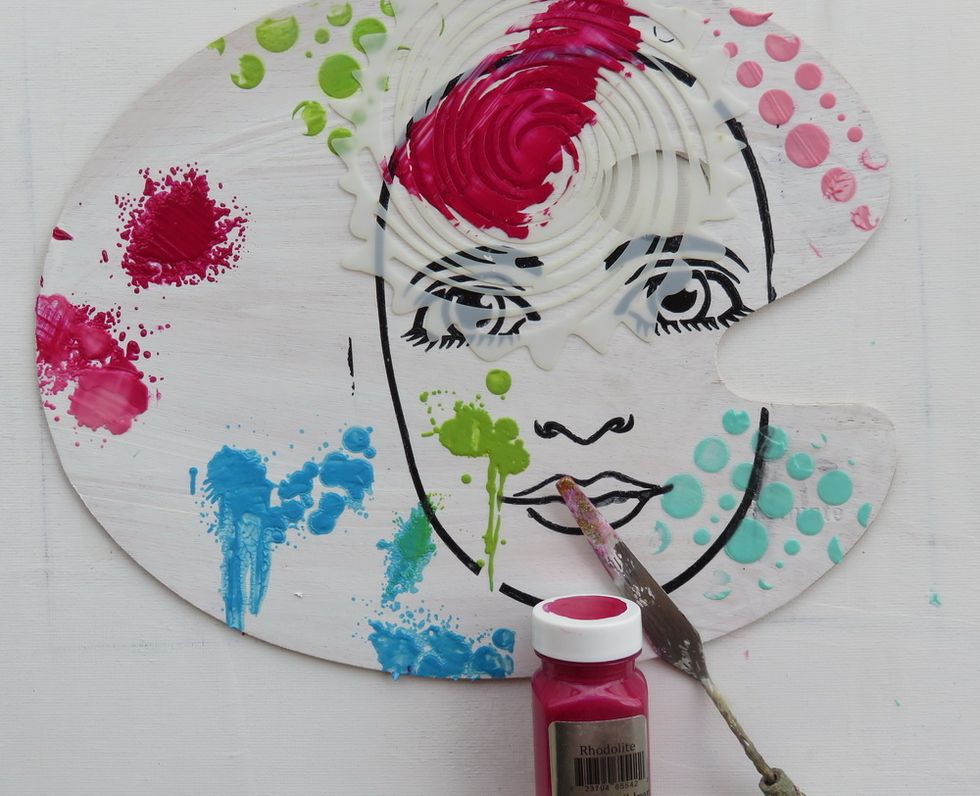 Add Gemstones Rhodolite paint over the face with Hurricane stencil as shown.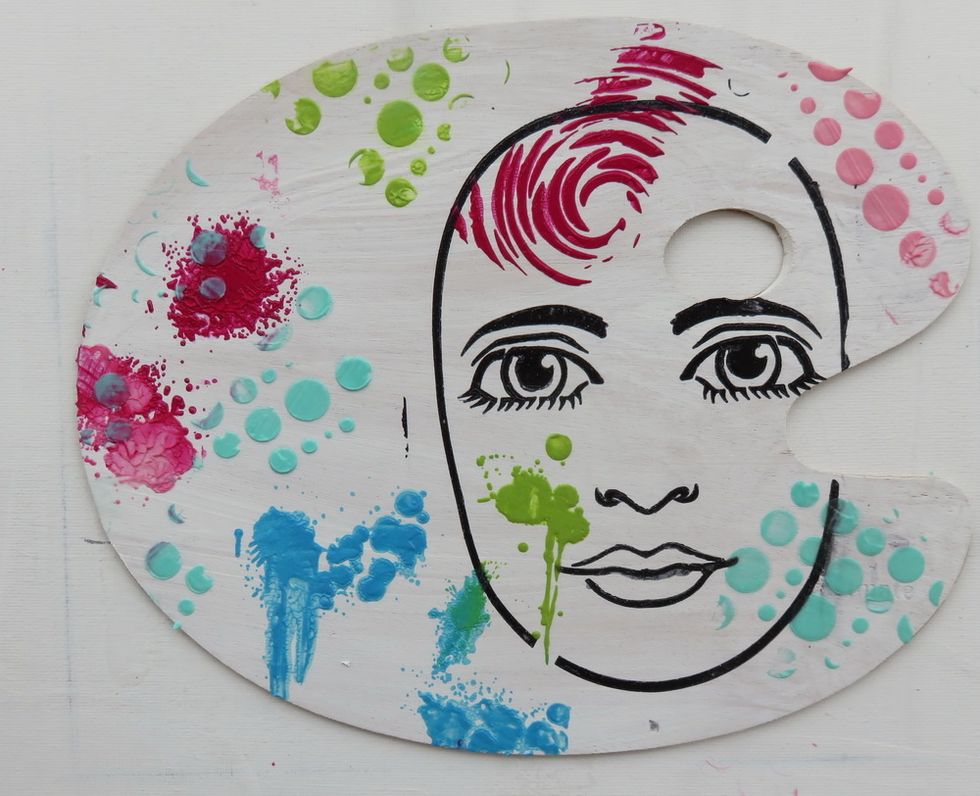 Add more circles with Bubble stencil over the face and over big splashes.
Spray over the part of the piece with Wild Orchide spray.Let it drip and dry!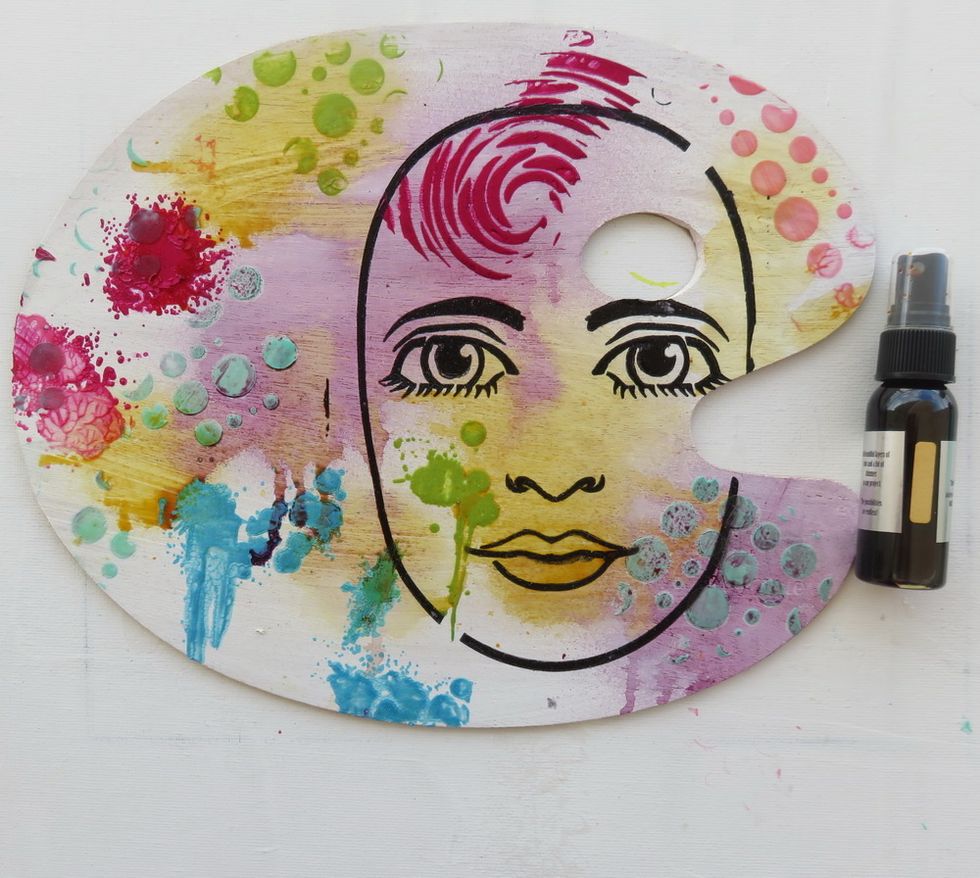 Spray over the piece with Timeless spray and let it drip and dry again.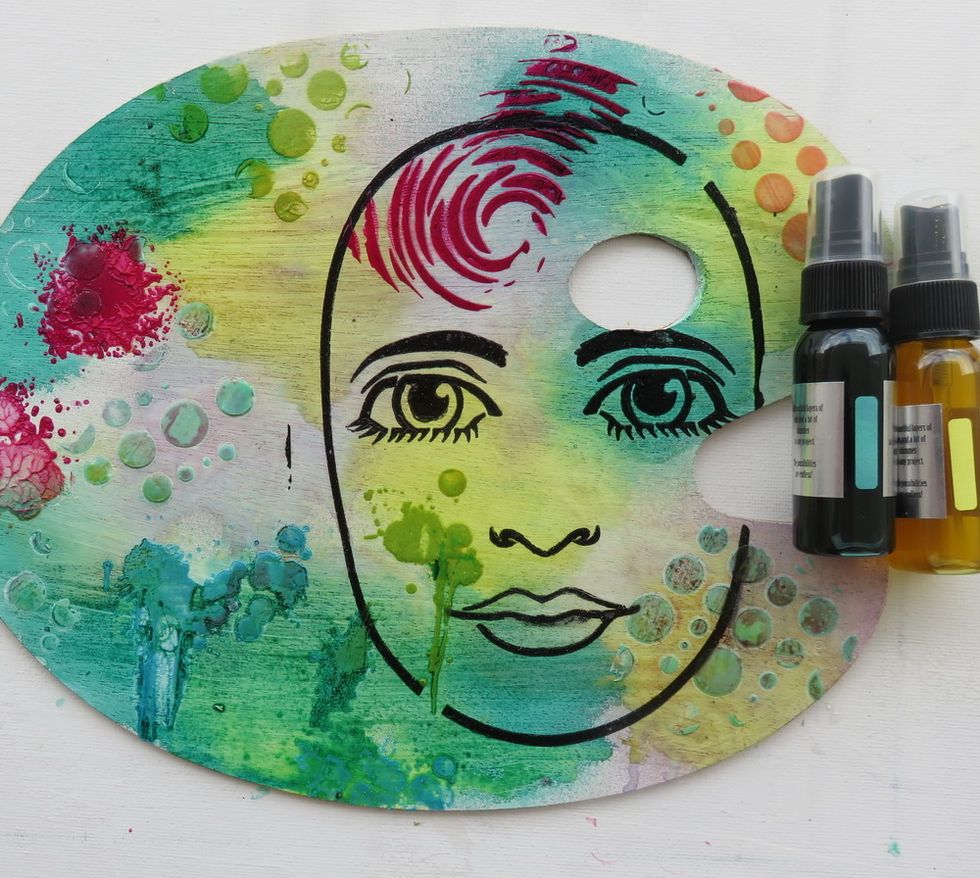 Mix over the frist two sparys with Gloruius and Peacock sprays. Let the drops dry over the dotted areas for more interest.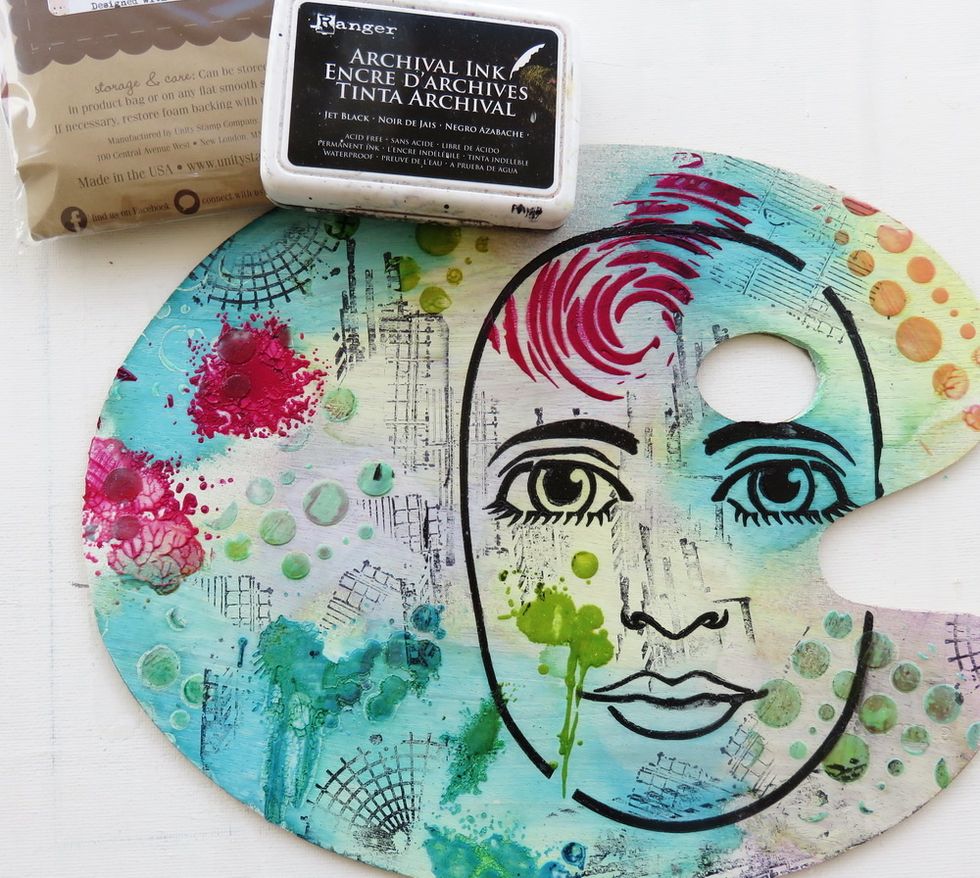 Stamp around the dry piece with Mixed Media stamps (Unity) and permanent black ink. Stamp over the face too.
Cover around the face with Crackle paste and let it dry (no photo of this step, sorry). Stamp the sentiment over vellum with heat embossing and glue it over the piece as shown.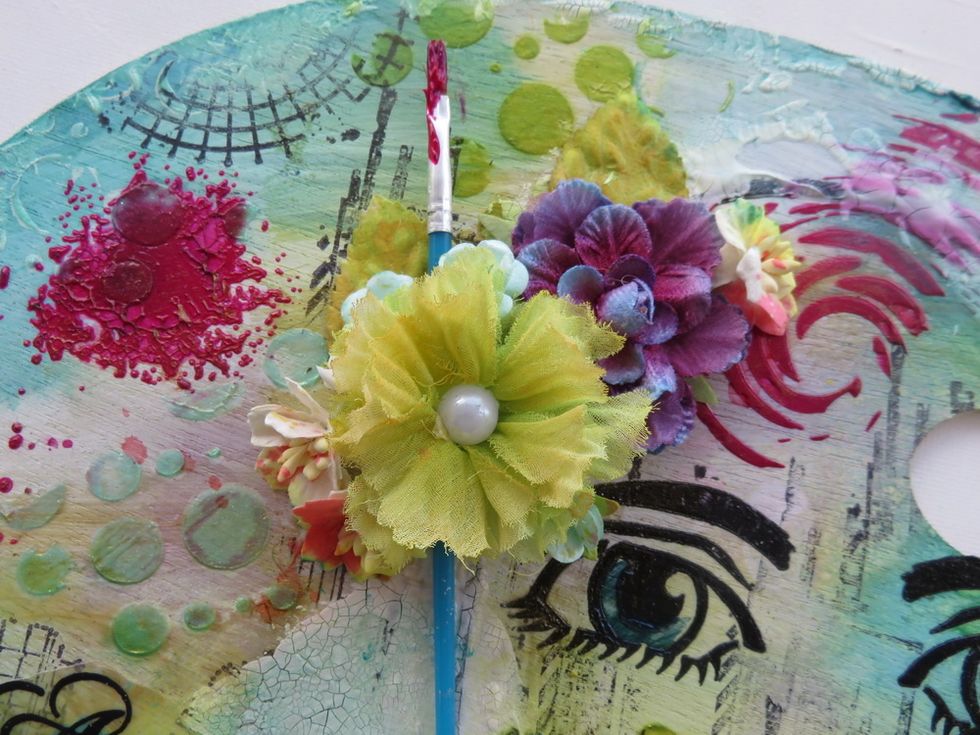 Mist some fabric and paper flowers with the sprays and paints from the previous steps. Arrange them over the forehead and add an used paint brush in the middle.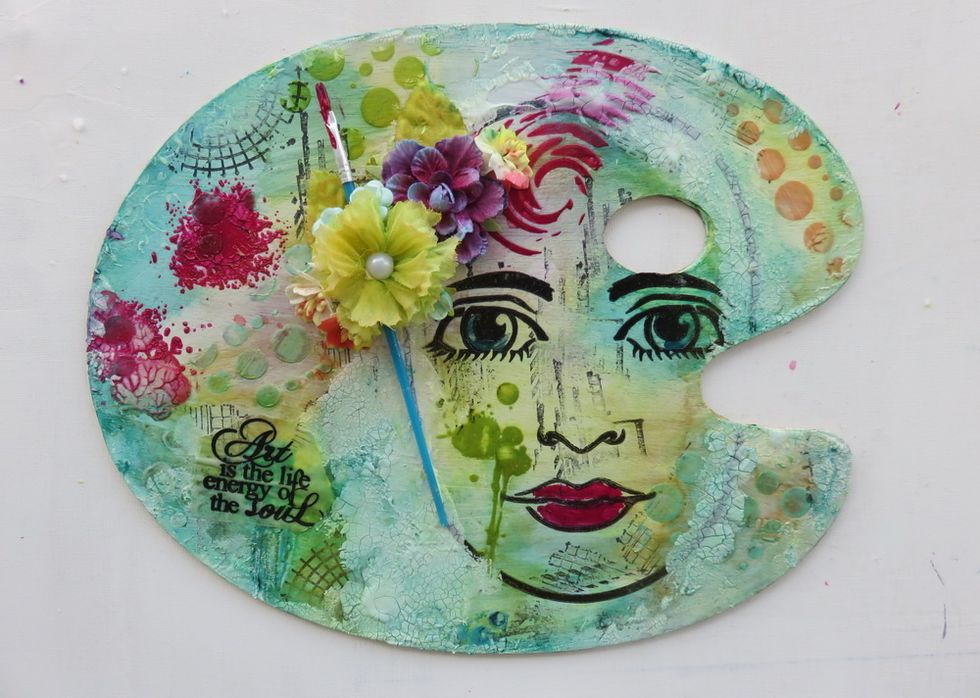 This is how the finished piece looks with the flowers' cluster and more sprays added into the crackled areas.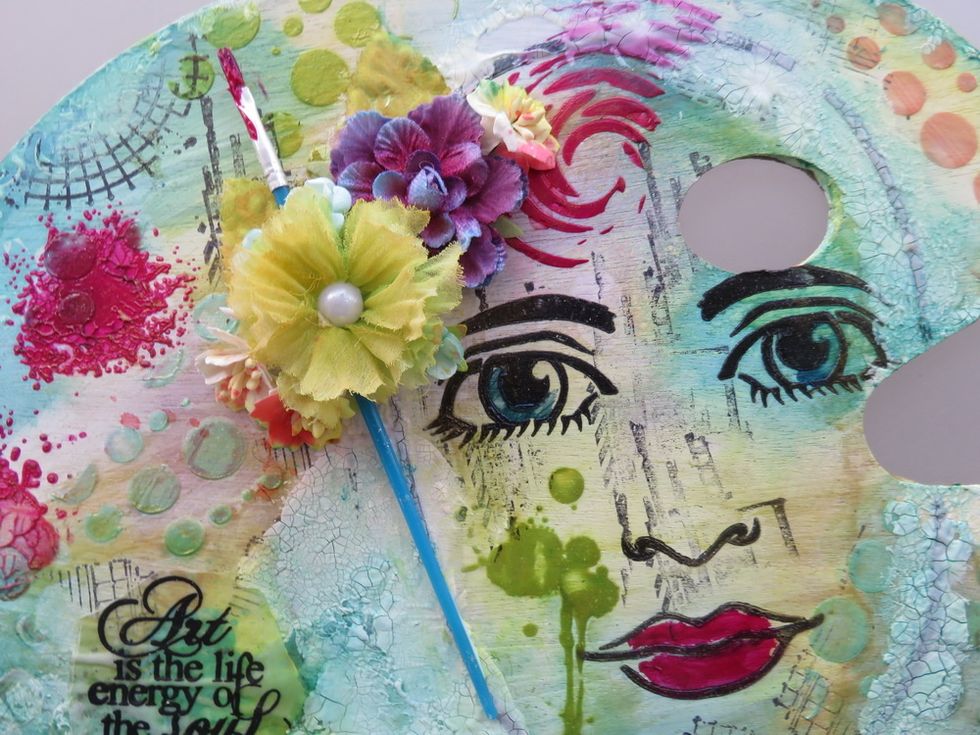 Some more close-ups to the finished project.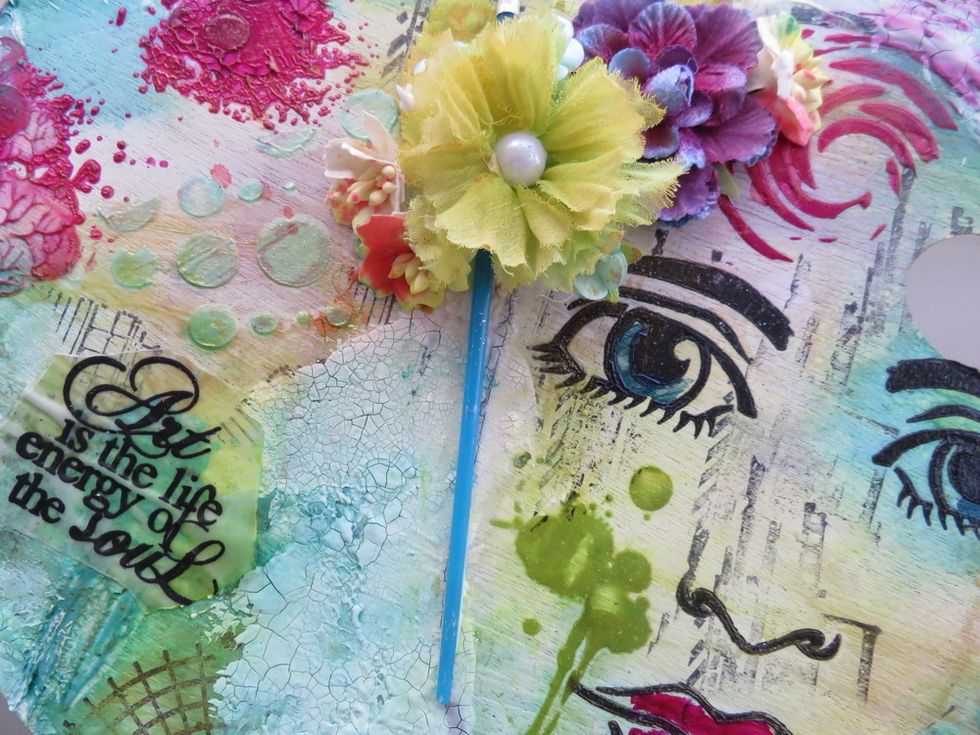 And a view from another angle. Here you can see the crackled areas covered with sprays.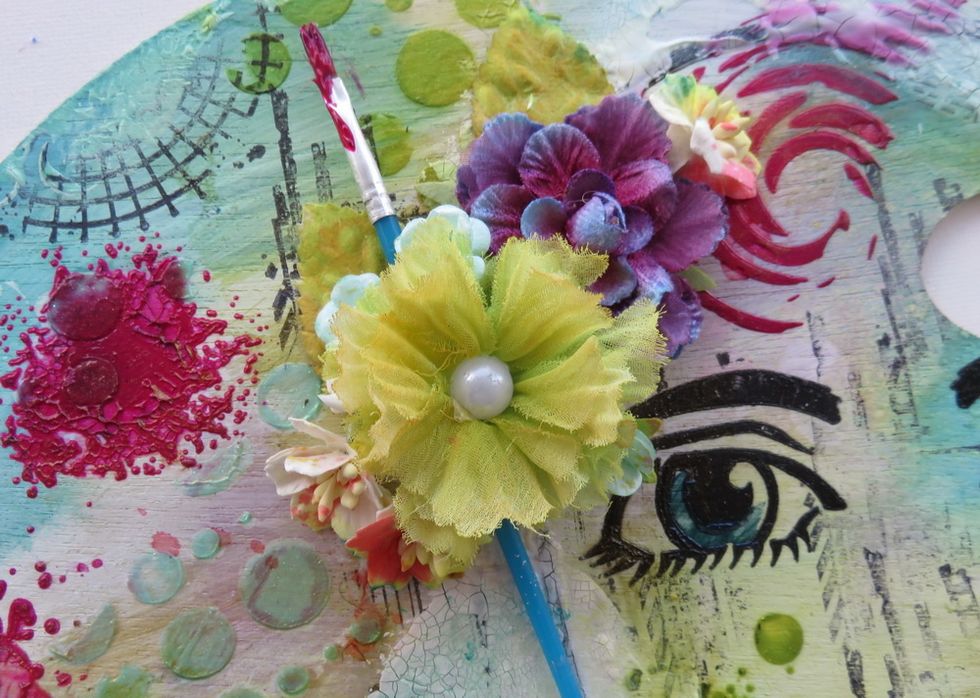 And another close- up to the flowers from another angle.
Bubbles stencil- Art Anthology
Hurricane stencil- Art Anthology
Such a Drip stencil- Art Anthology
Let's face it stencil stack- Art Anthology
Baby Blue Eyes Sorbet paint-AA
Rhodolite Gemstones paint-AA
Pixie Sorbet paint-AA
Cotton Candy Velvet paint-AA
Black Leather Jacket Sorbet paint-AA
Limeaid Velvet paint- AA
Glorious Colorations spray-AA
Peacock Colorations spray-AA
Wild Orchide colorations spray-AA
Timesless Colorations spray- AA
Black permanent ink- Ranger
Black pigmented ink-Clearsnap
Stamps- Unity
Vellum paper
Gesso
Paper and fabric flowers
Used paint brush
Art Anthology
Art Anthology is a manufacturer of dimensional mediums.\n\nCome chat with us in our Facebook Group: Art Anthology Adventures in Art