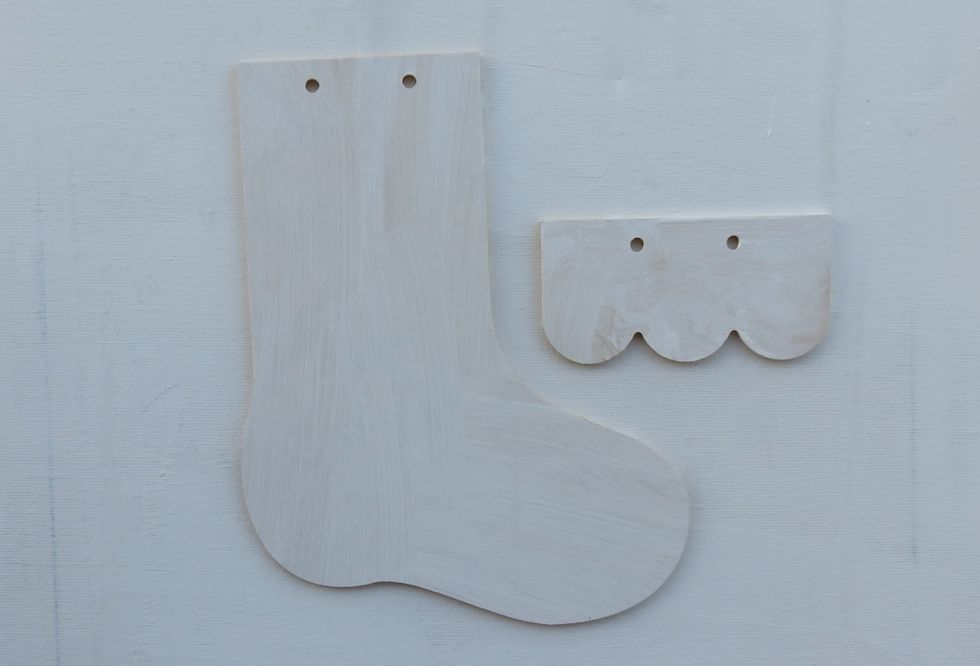 Cover both wooden pieces of the boot with a think layer of white gesso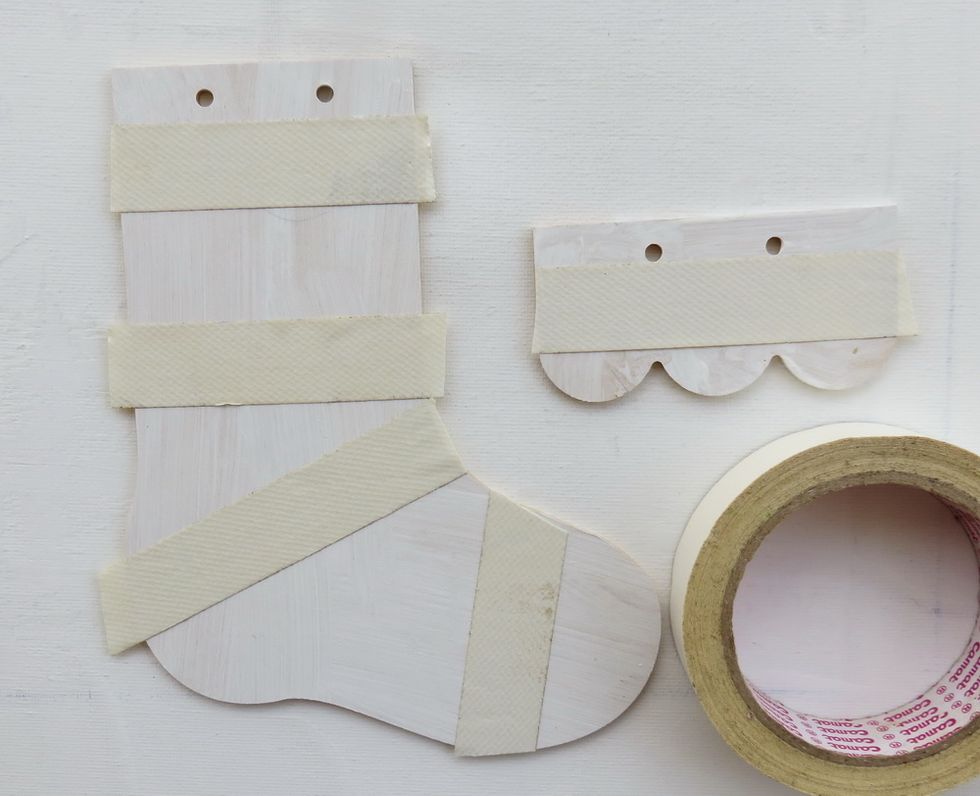 Add pieces of reposisionable tape as shown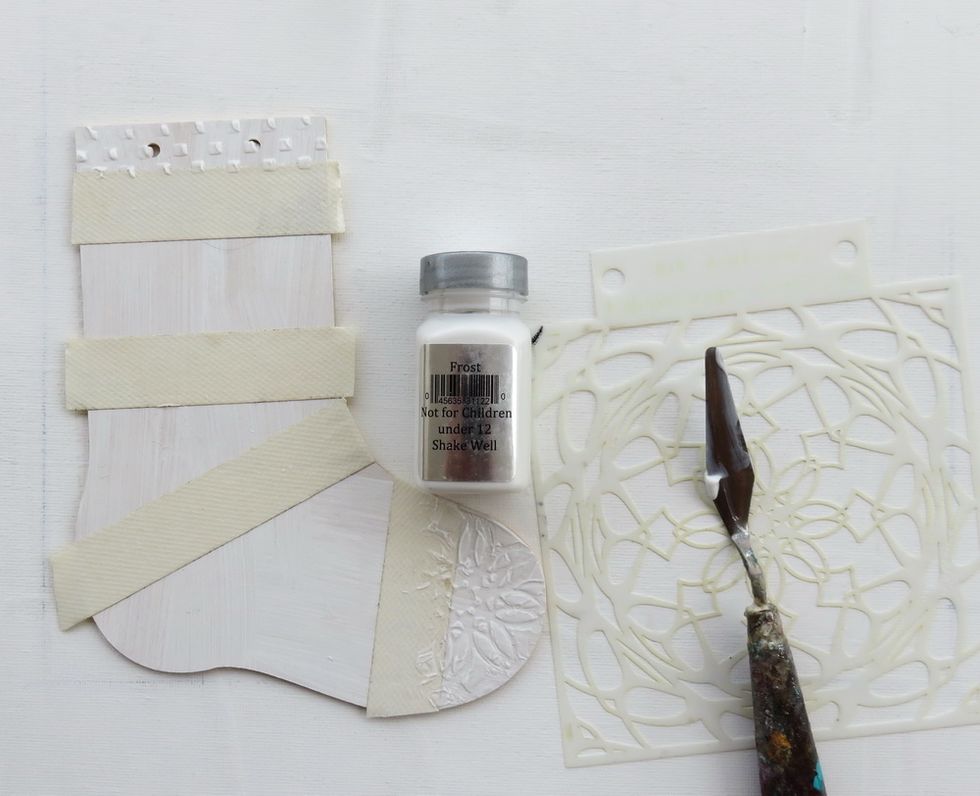 Use Meridian stencil with Frost paint over the lower non covered part of the boot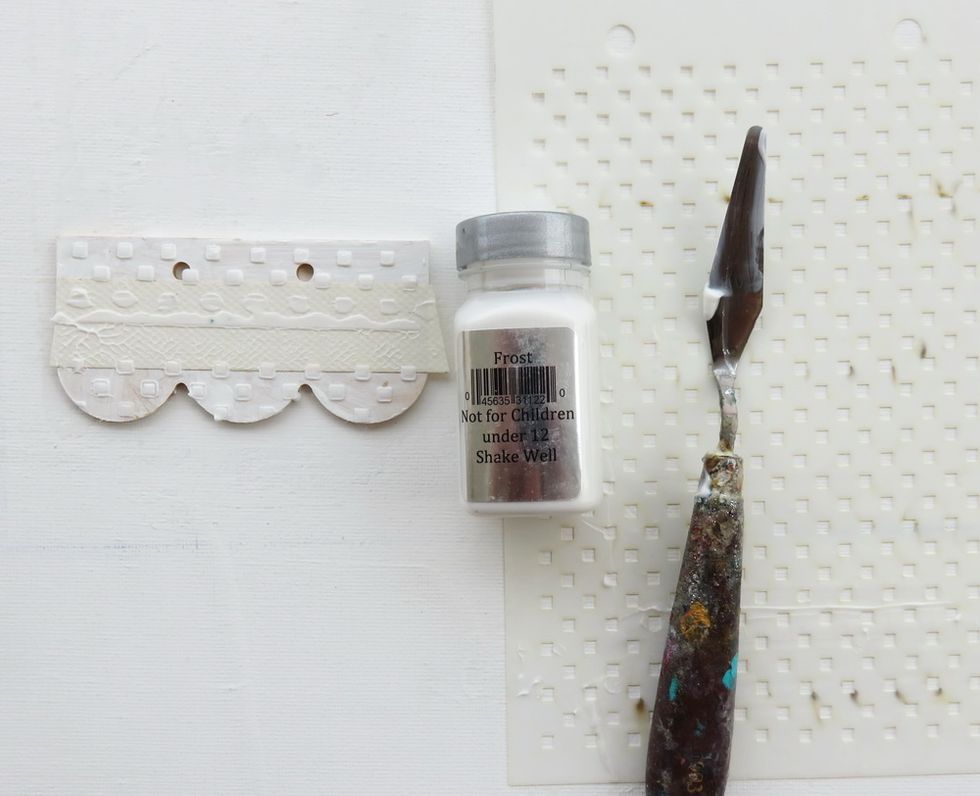 Add the same frost paint over Blocked stencil on the top part of the boot as shown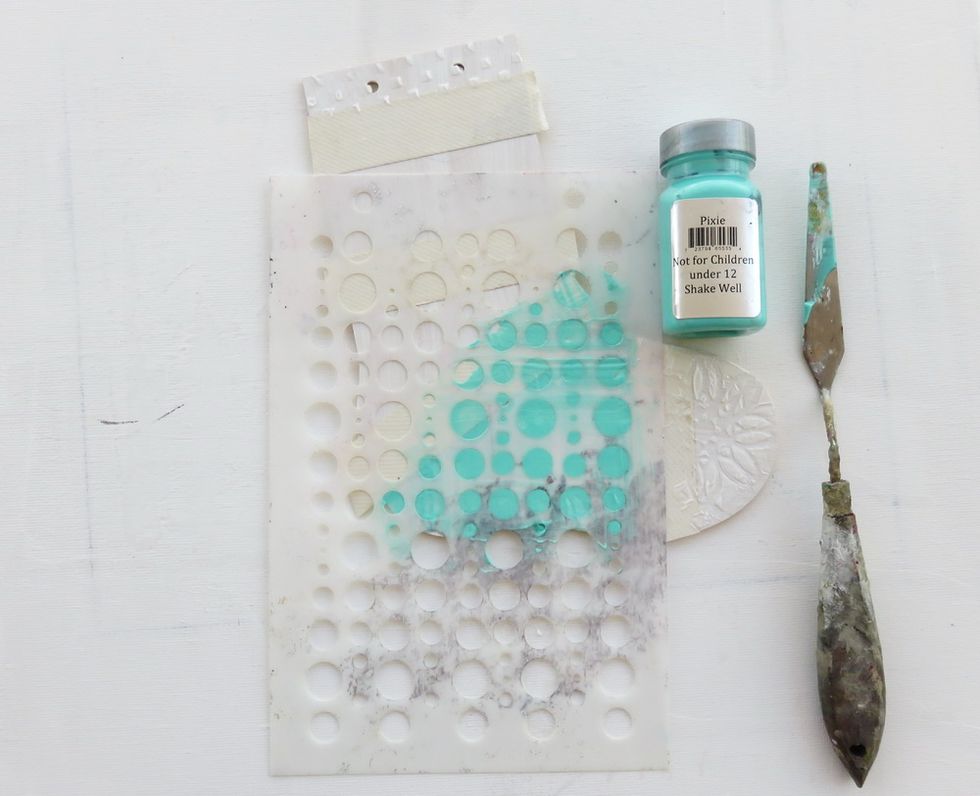 Add Pixie paint over Bubbles stencil on the second (from the bottom) part of the boot
Use Cotton Candy paint over Meridian stencil to cover the upper non covered part of the boot.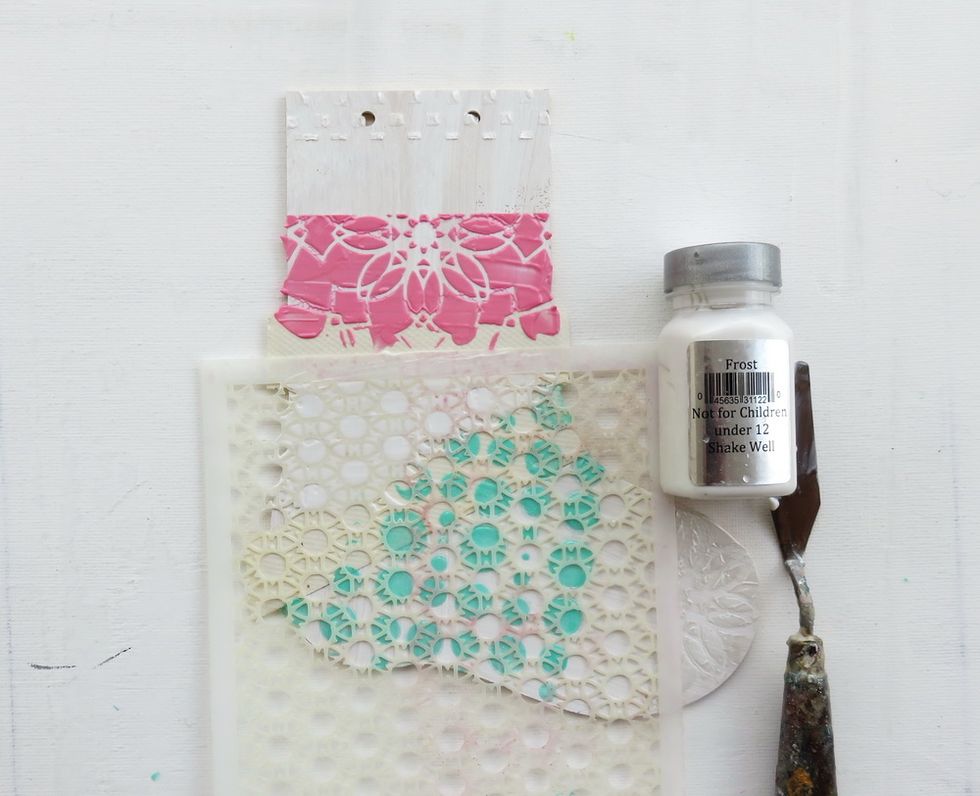 Go back to Frost paint and use it over Retro stencil on the middle part that was not yet covered.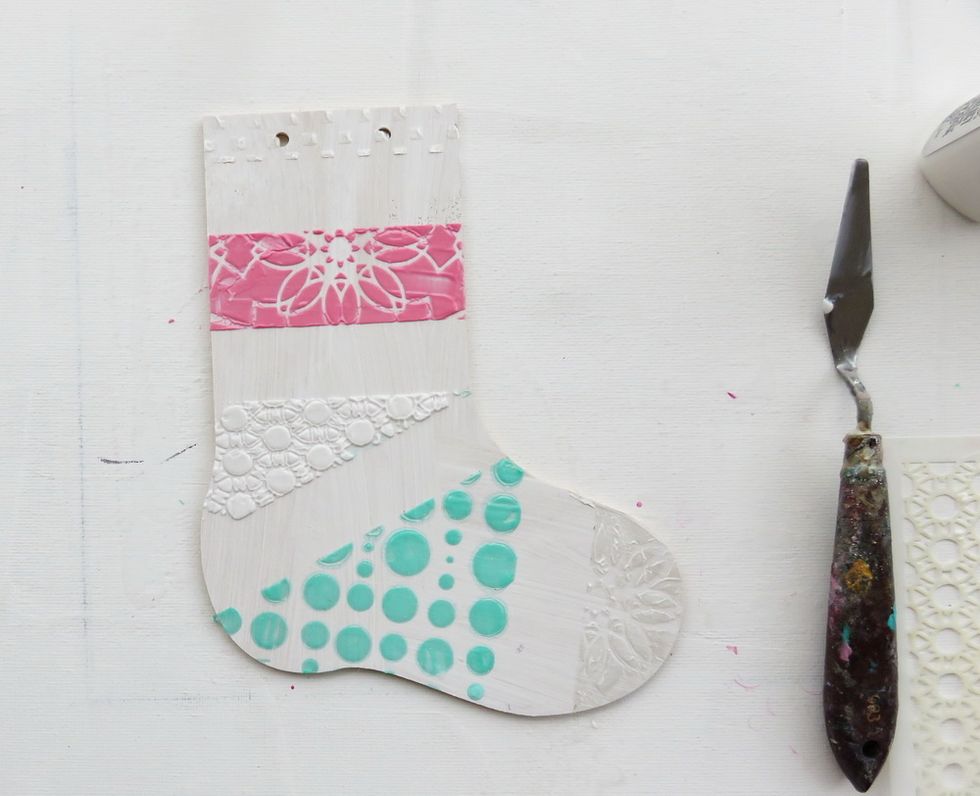 Peel all tapes and this is how your project should look right now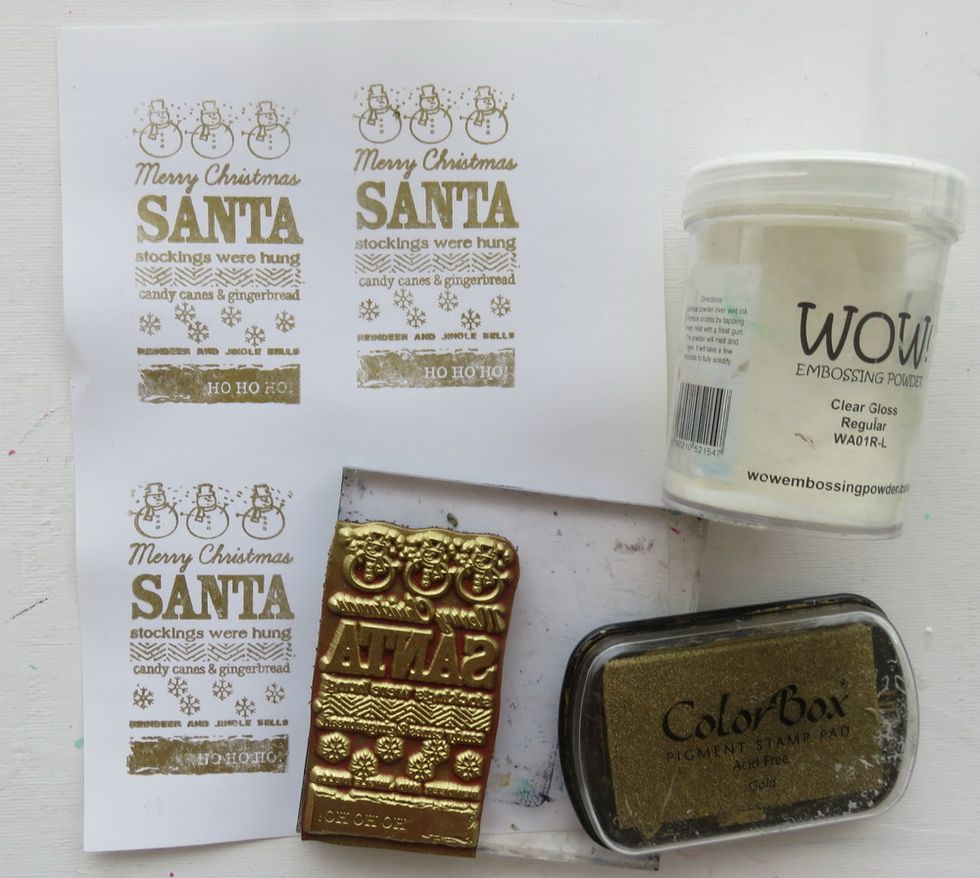 Use Unity Christmas stamp with gold pigmented ink and heat emboss with clear embossing powder. Stamp it at least three times as we are going to cut it and to make long strips.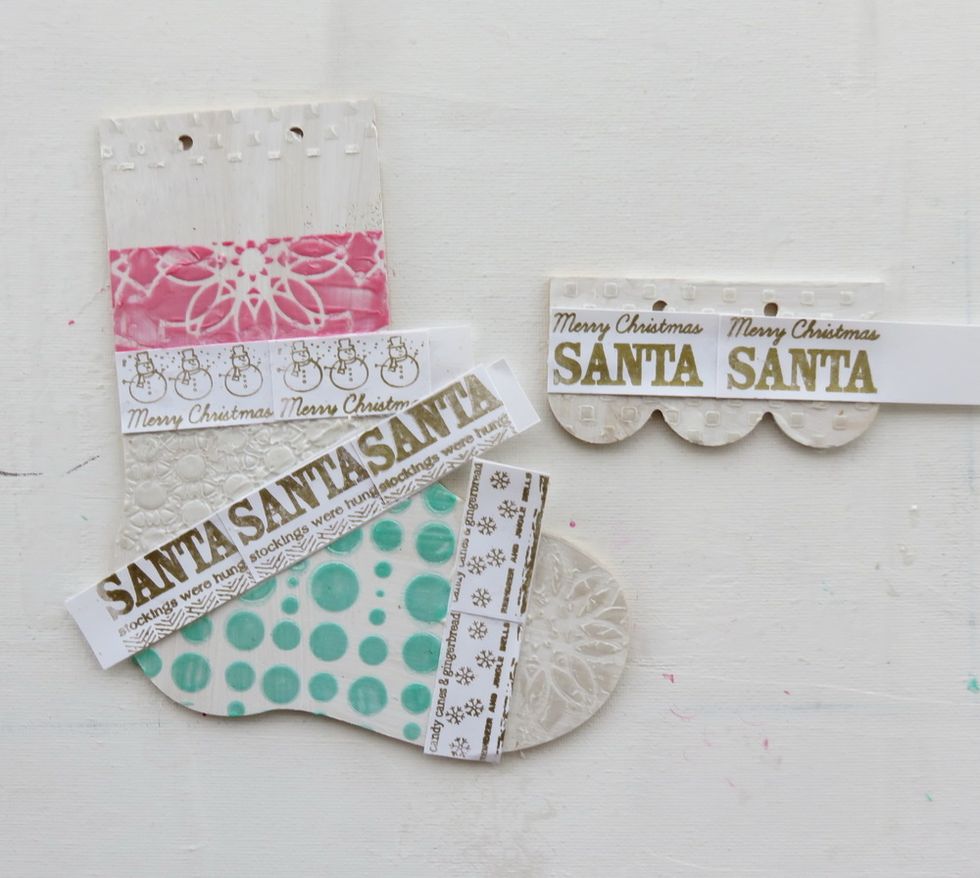 Cut the embossed paper strips and arrange them on the previous tape spots as shown.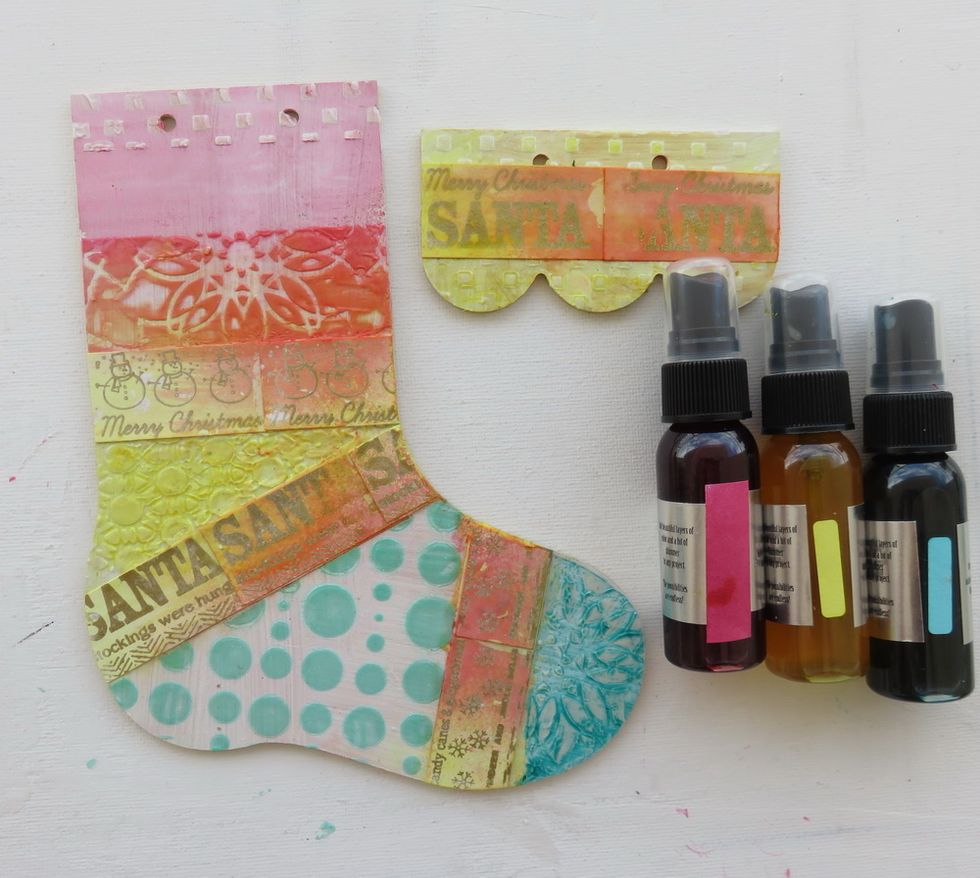 Spray Peacock, Valentine and Glorious Colorations as shown, from the bottom to the top.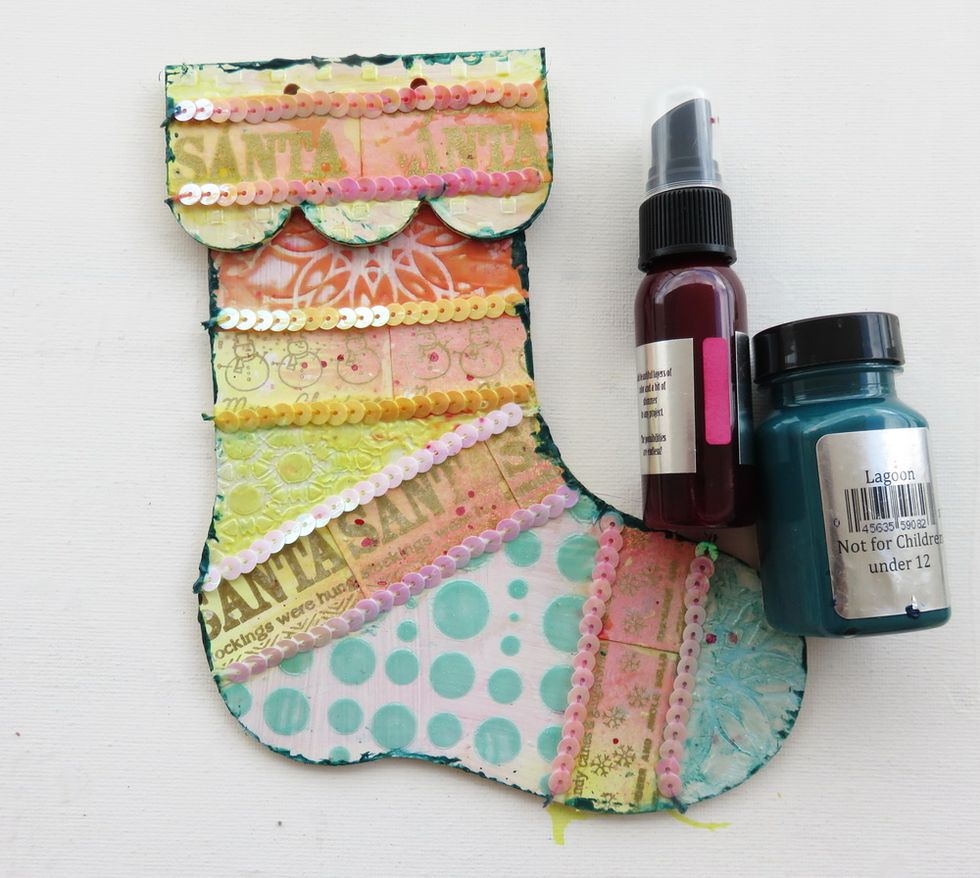 Add Lagoon paint around all edges as shown and let it dry. Add a few drops of Barbie Colorations spray over the piece as shown.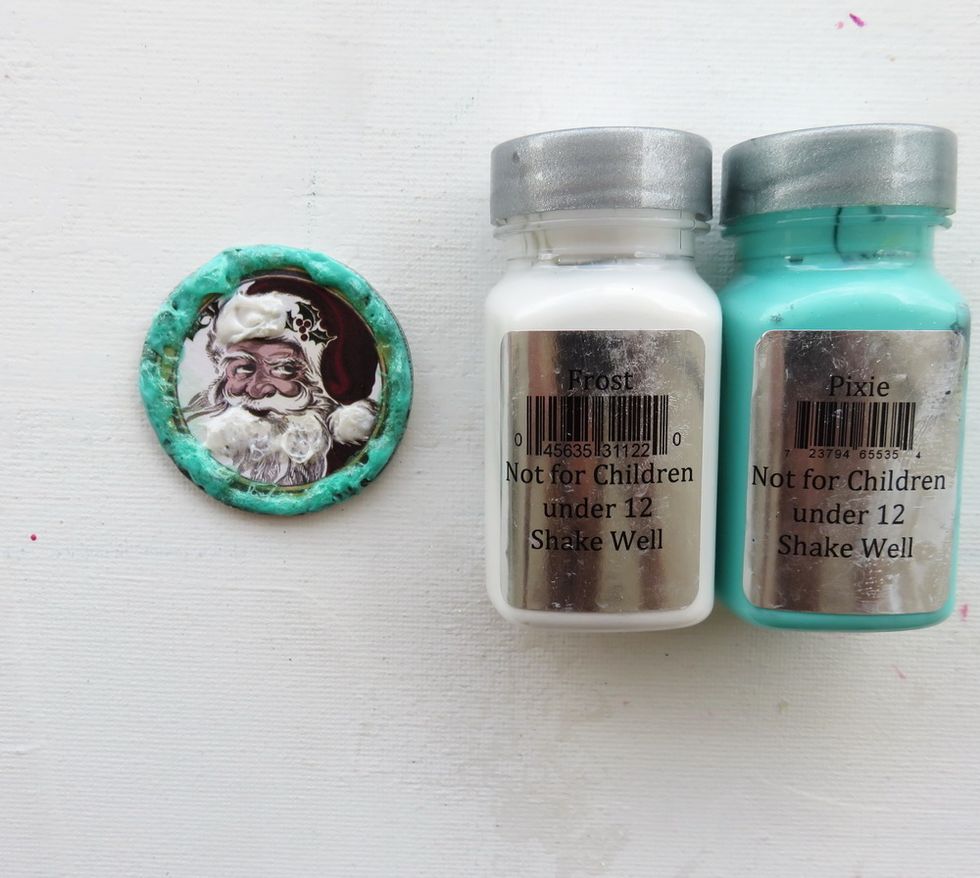 Use chipboard Santa image and cover the edges with Pixie paint. Add some Frost paint over Santa's beard and hat. Now heat the paint to get this bubbled look.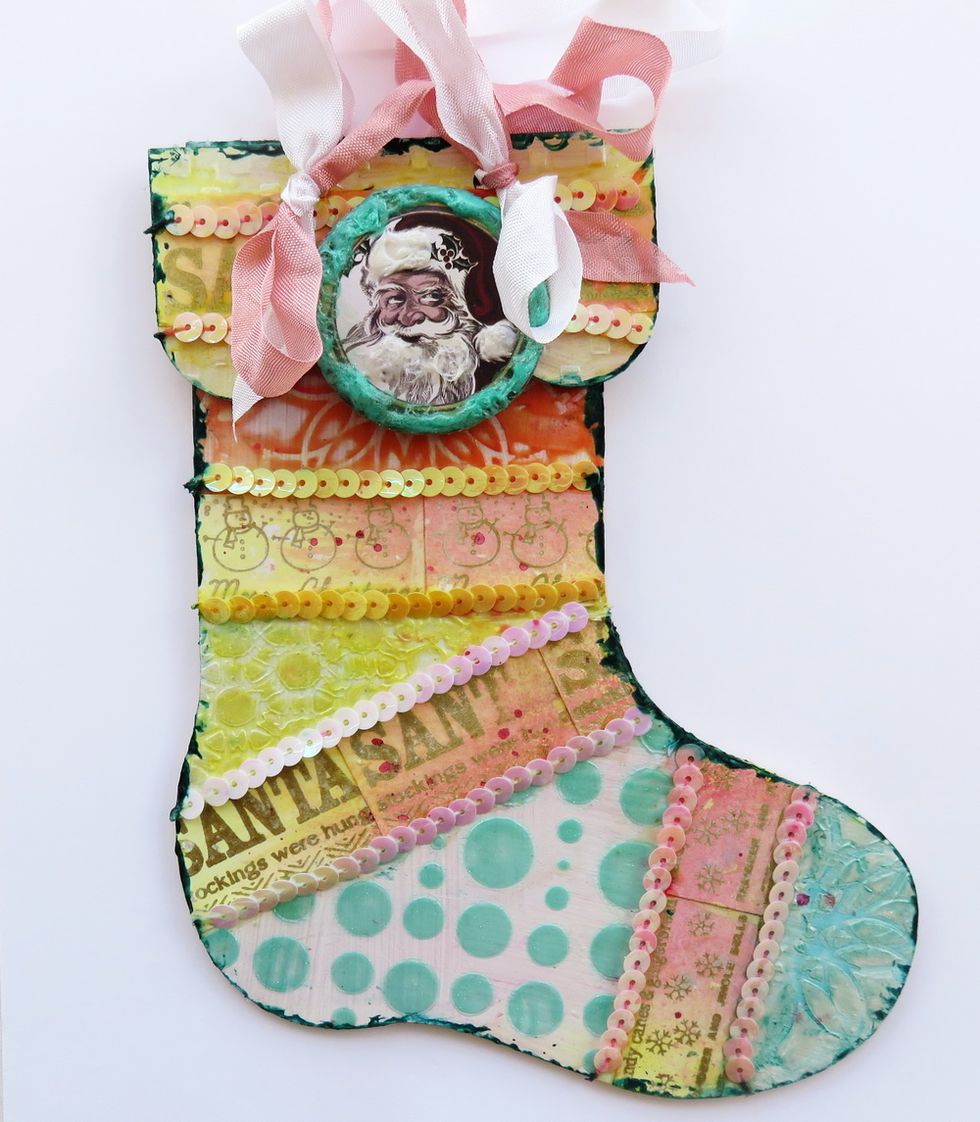 Glue sequin ribbon between each part of the boot as shown. Glue the Santa on the top. Tie a double ribbon in two holes as shown.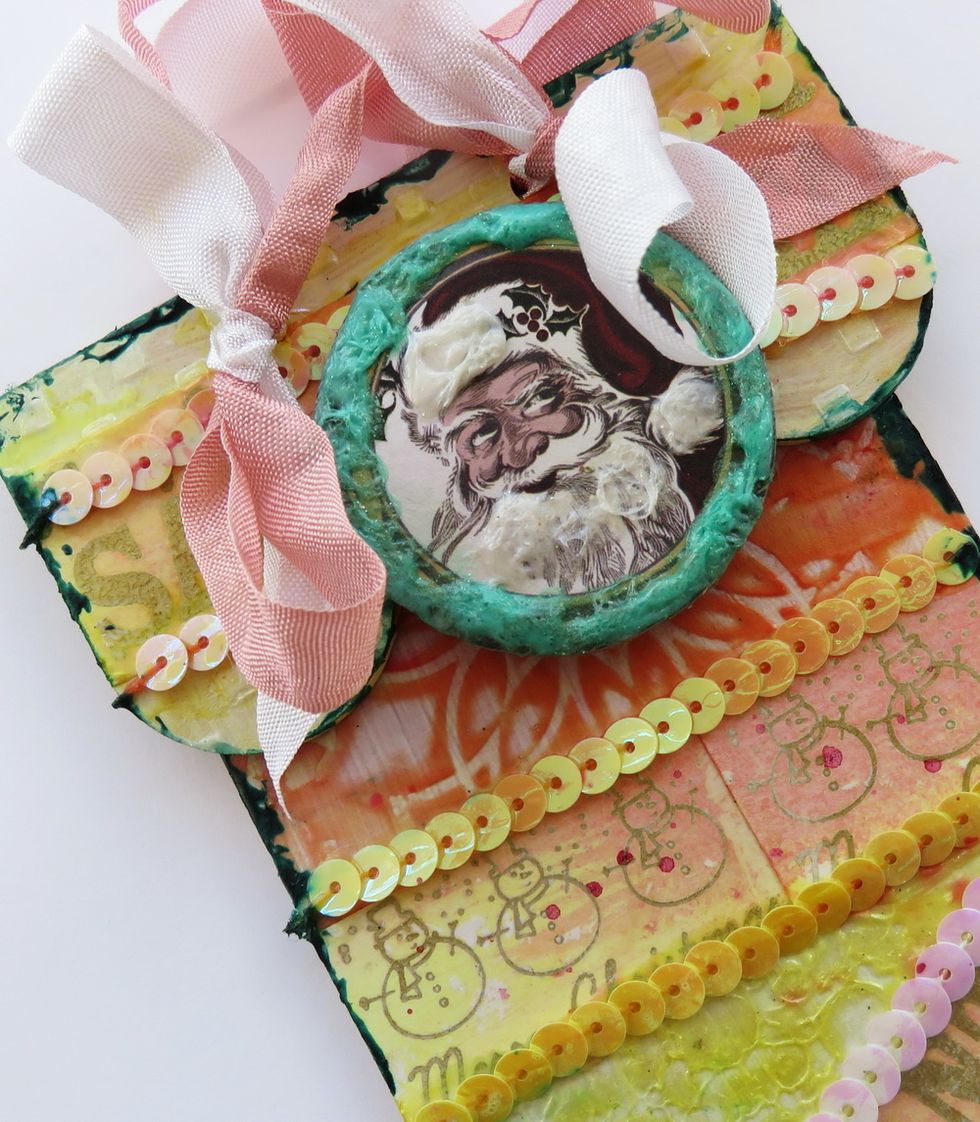 This is a close- up to the upper part of the project.
And the close- up to the bottom part of the project
Meridian stencil- Art Anthology
Sorbet Frost paint- AA
Blocked stencil- AA
Bubbles stencil-AA
Sorbet Pixie paint-AA
Velvet Cotton Candy paint-AA
Retro stencil-AA
Colorations Glorious-AA
Colorations Valentine-AA
Colorations Peacock-AA
Velvet Lagoon paint- AA
Colorations Barbie- AA
Art Anthology
Art Anthology is a manufacturer of dimensional mediums.\n\nCome chat with us in our Facebook Group: Art Anthology Adventures in Art