The basis is a wooden panel.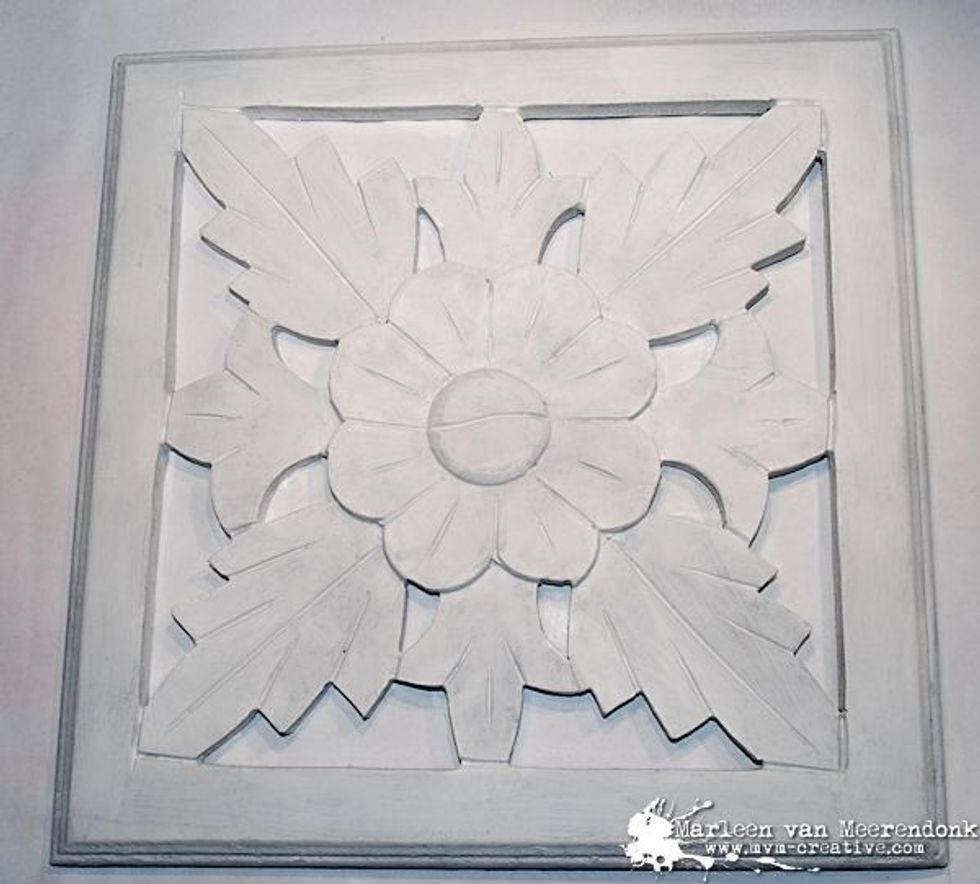 Cover it with gesso.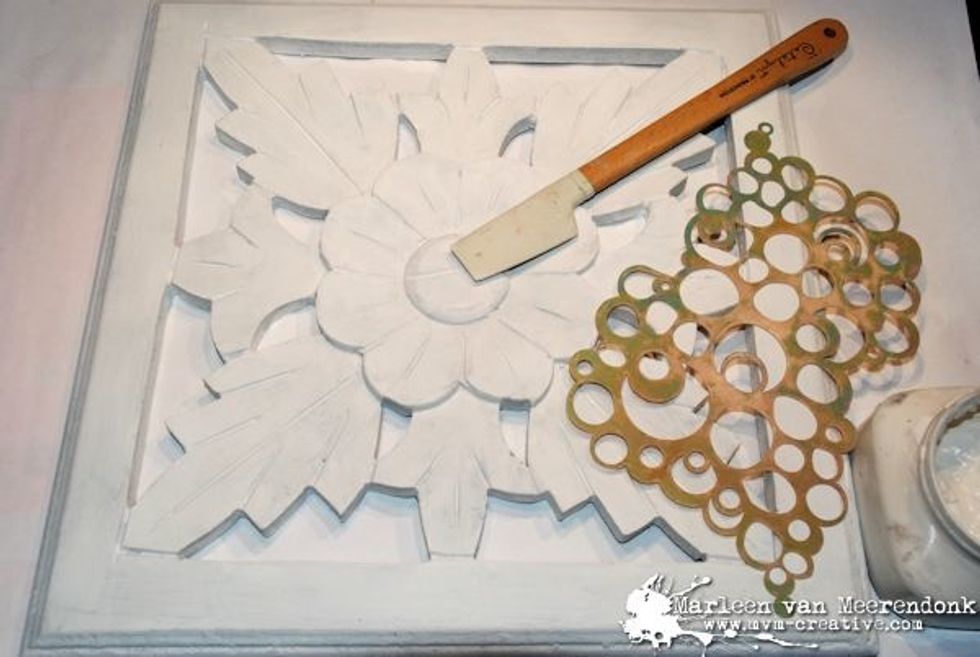 Add Mud with a stencil on the edges.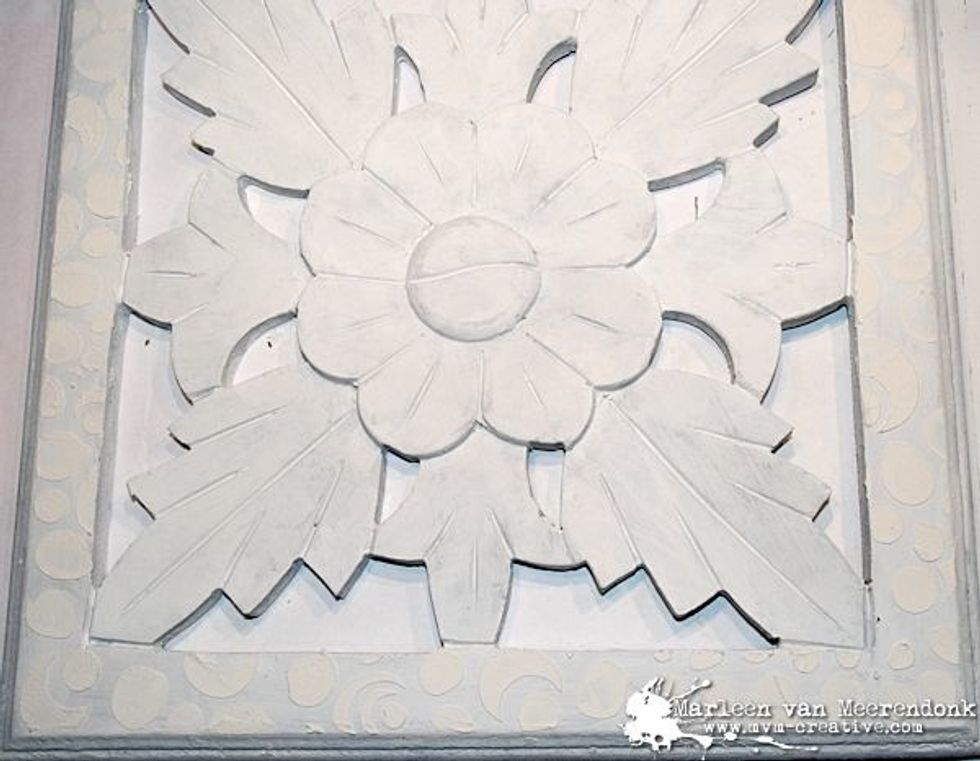 Dry with the heatgun.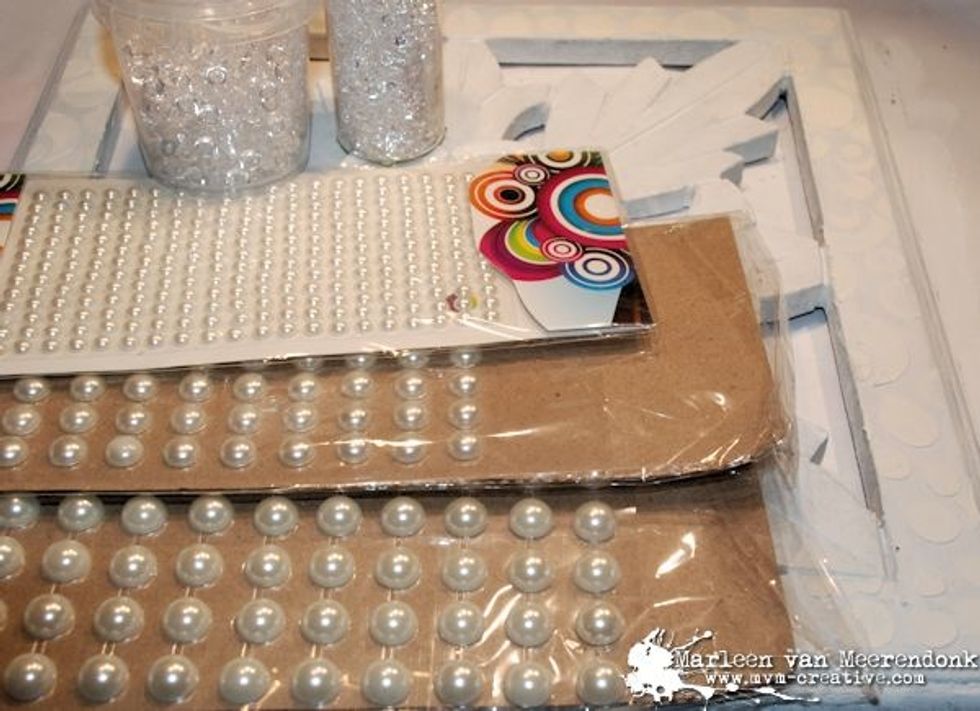 Add embellishments.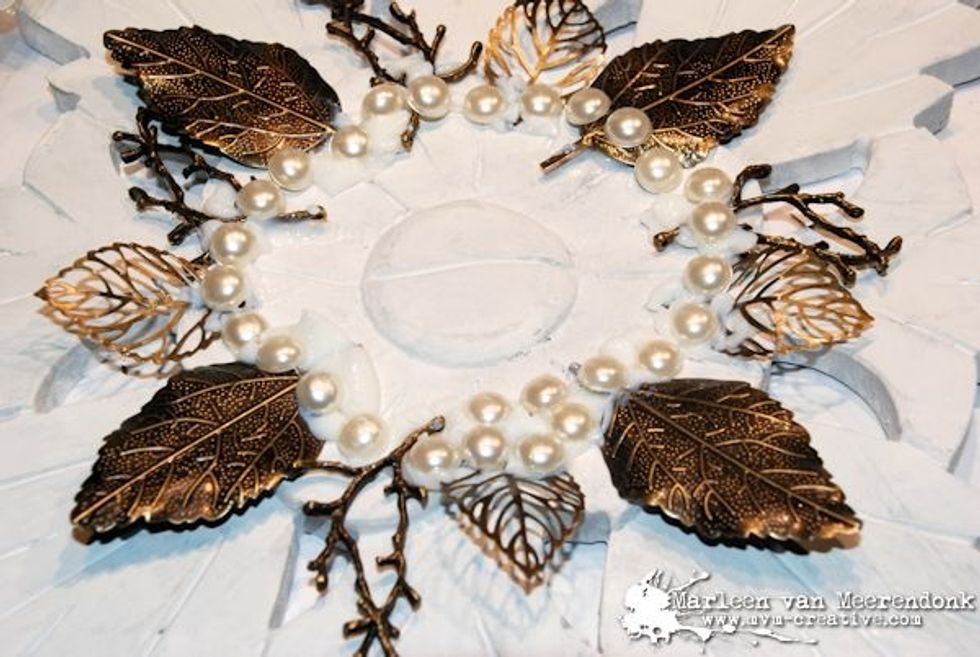 Start from the outside .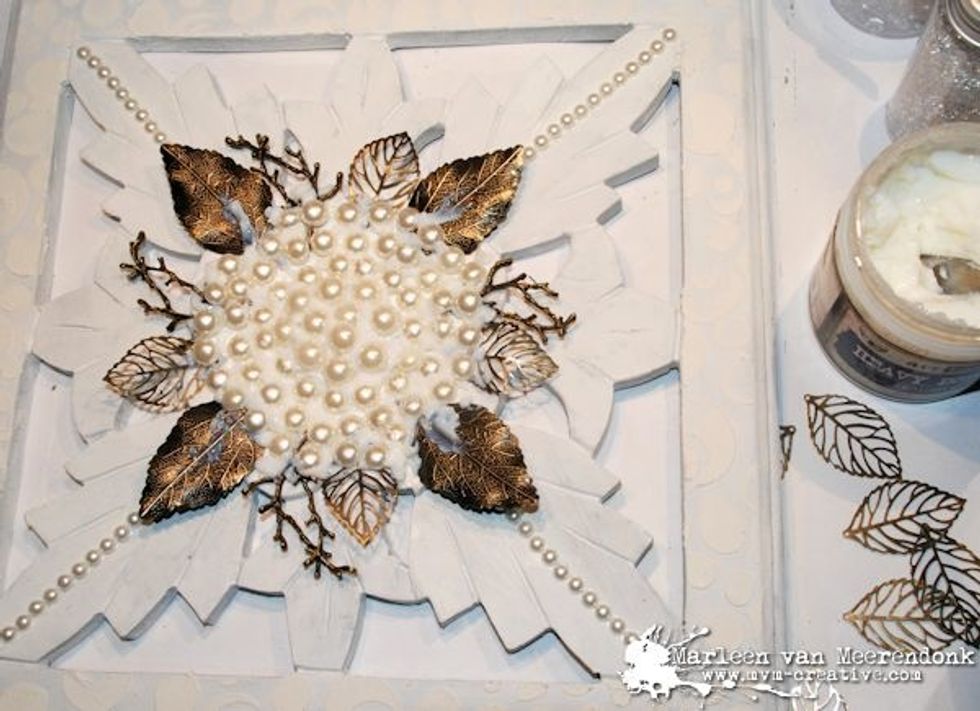 Fill completely with pearls.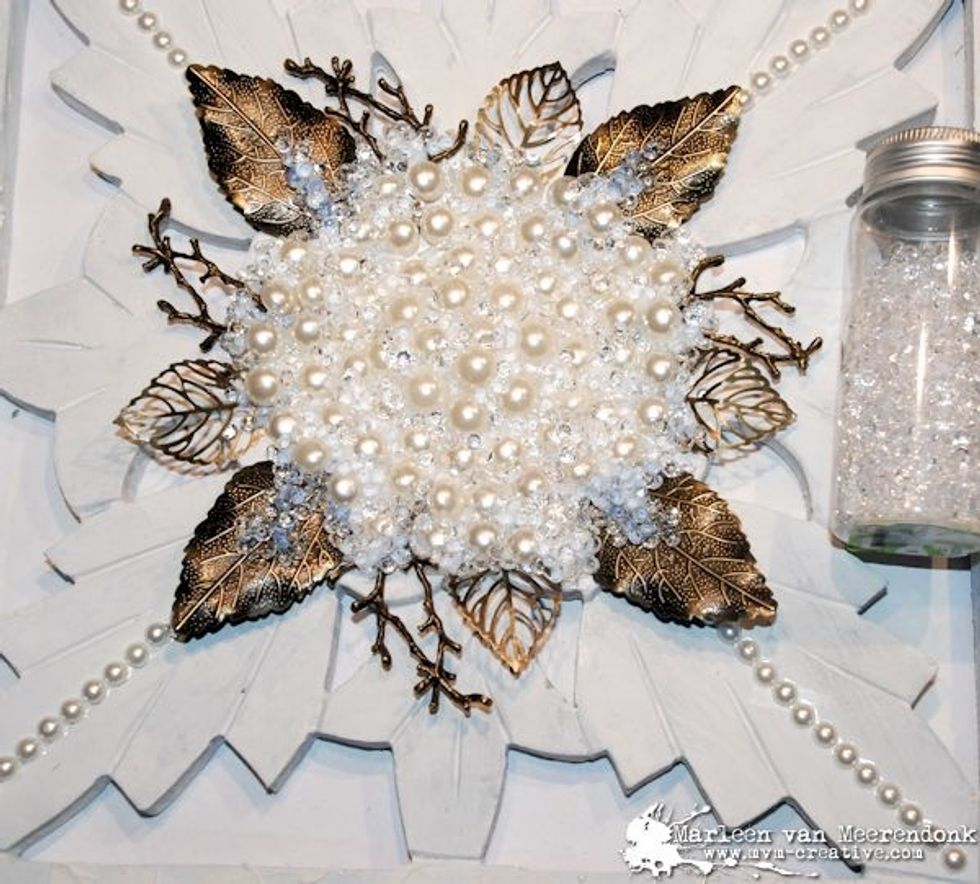 Add small crystals to fill the gaps.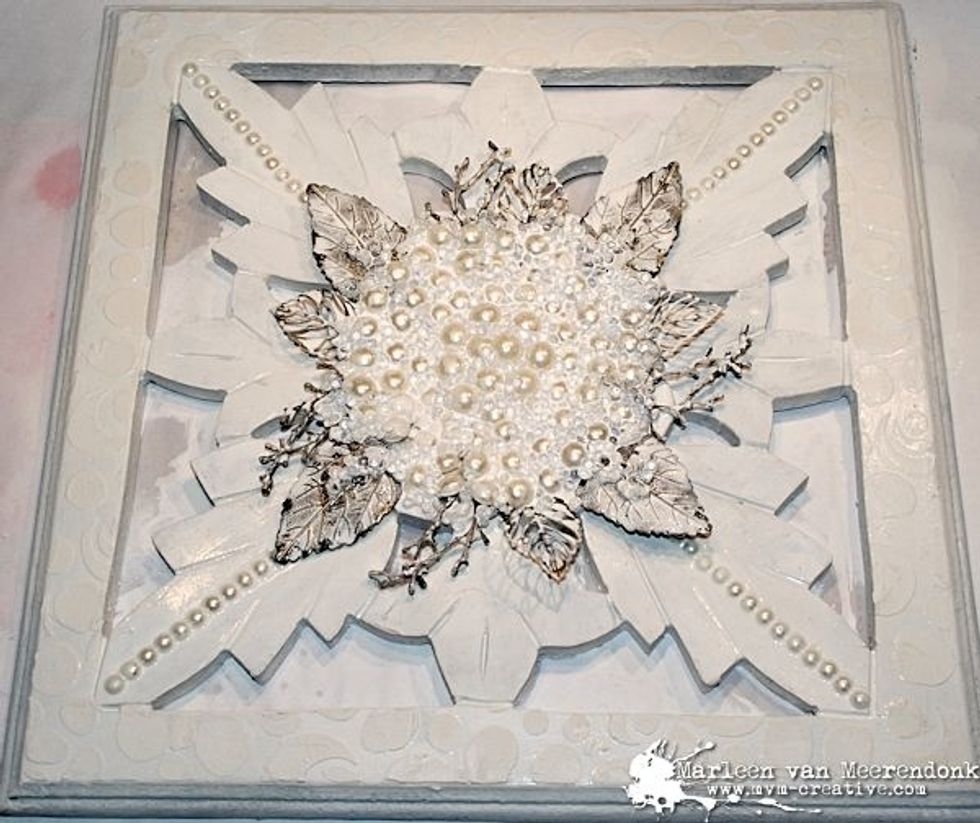 Whitewash all the embellishments with a mix from gesso with water.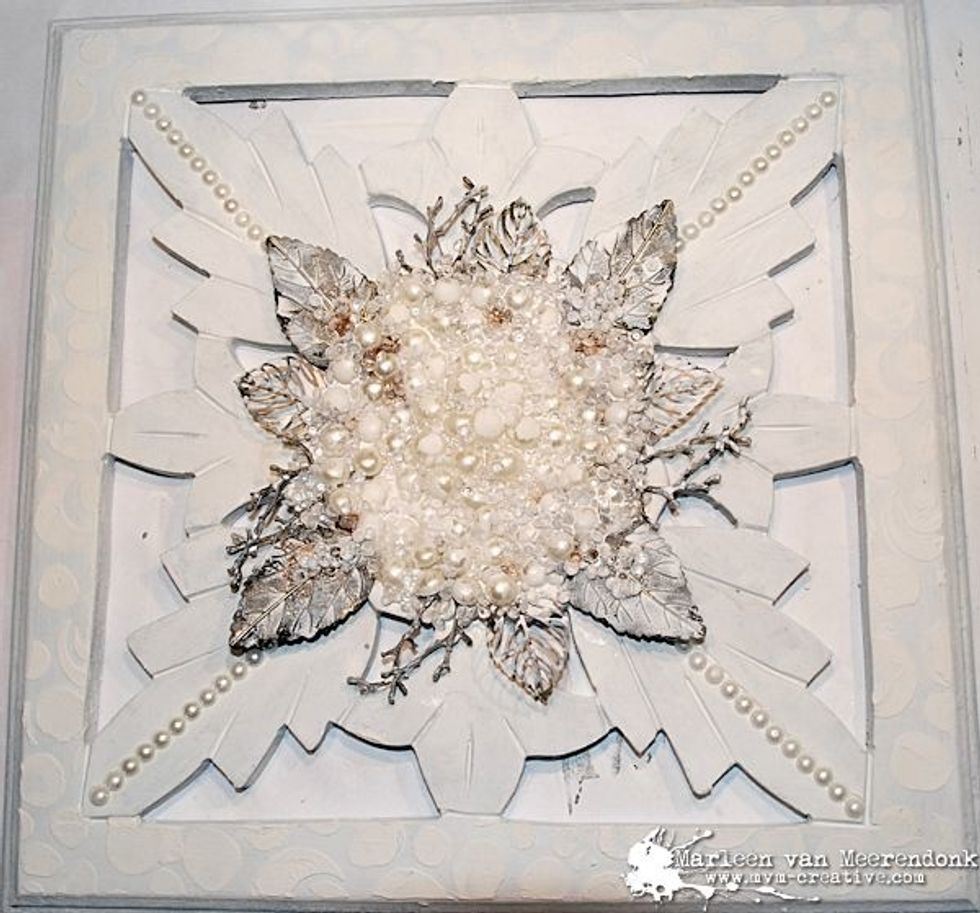 The next day everything was dry. (and already getting rusty)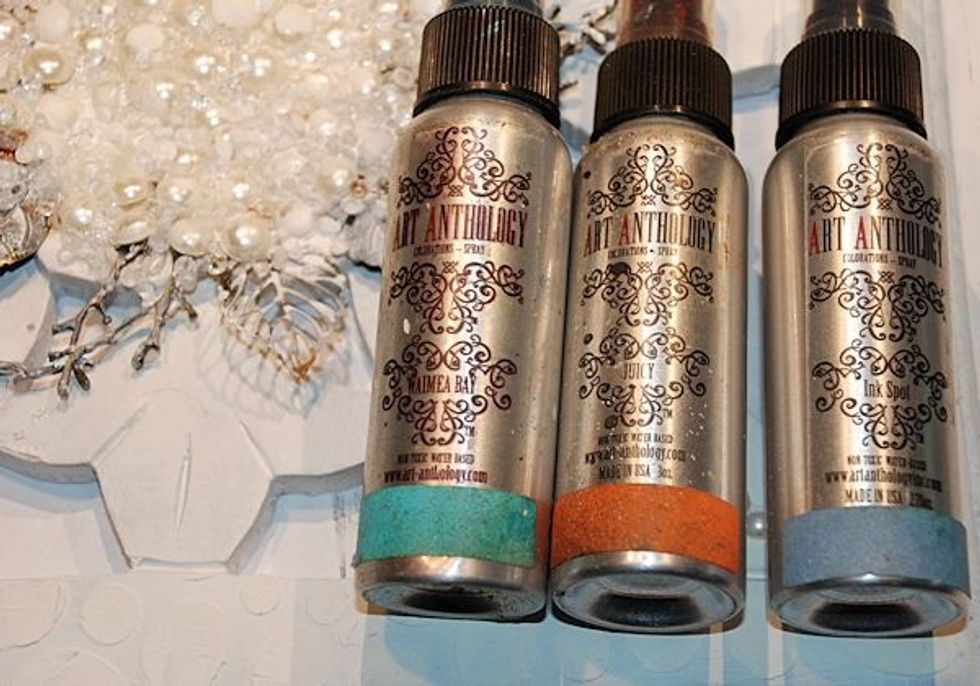 Spray it all with Colorations.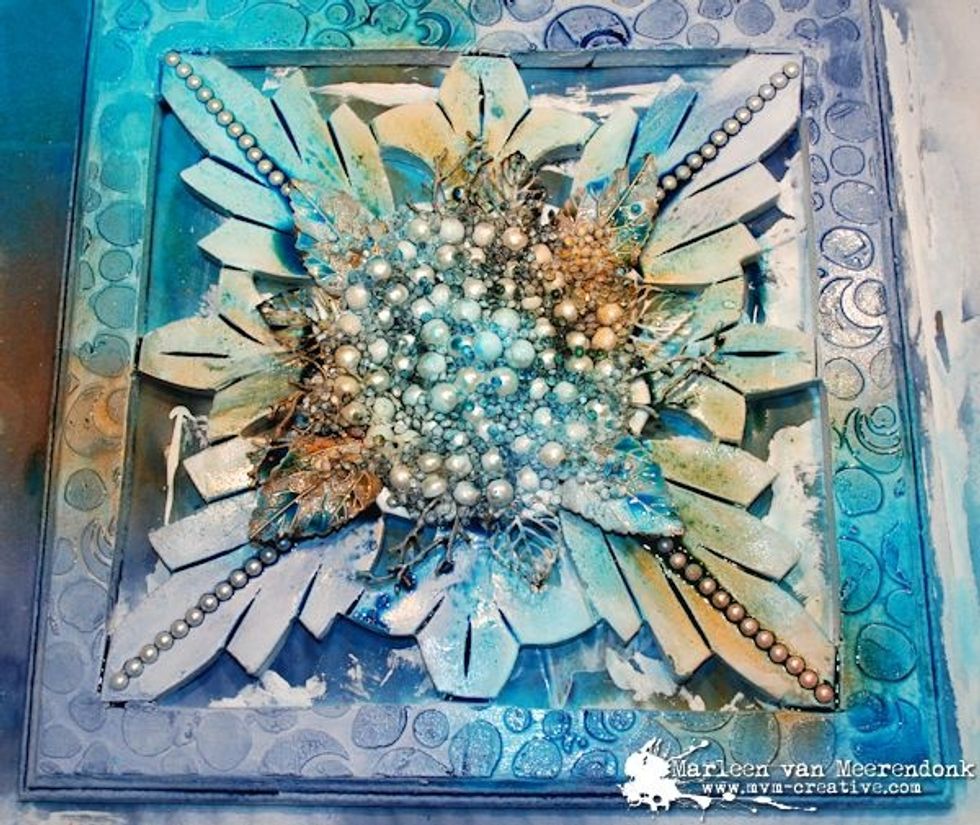 Dry with the heatgun.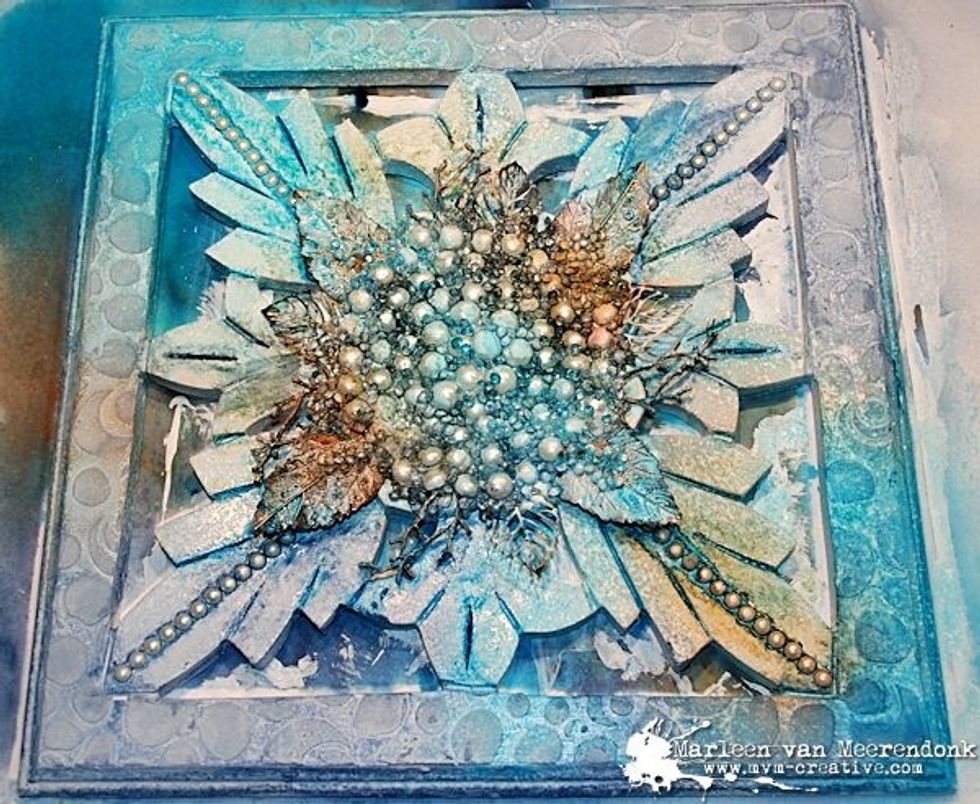 Spray with a little water and the inky wooden panel gets spots.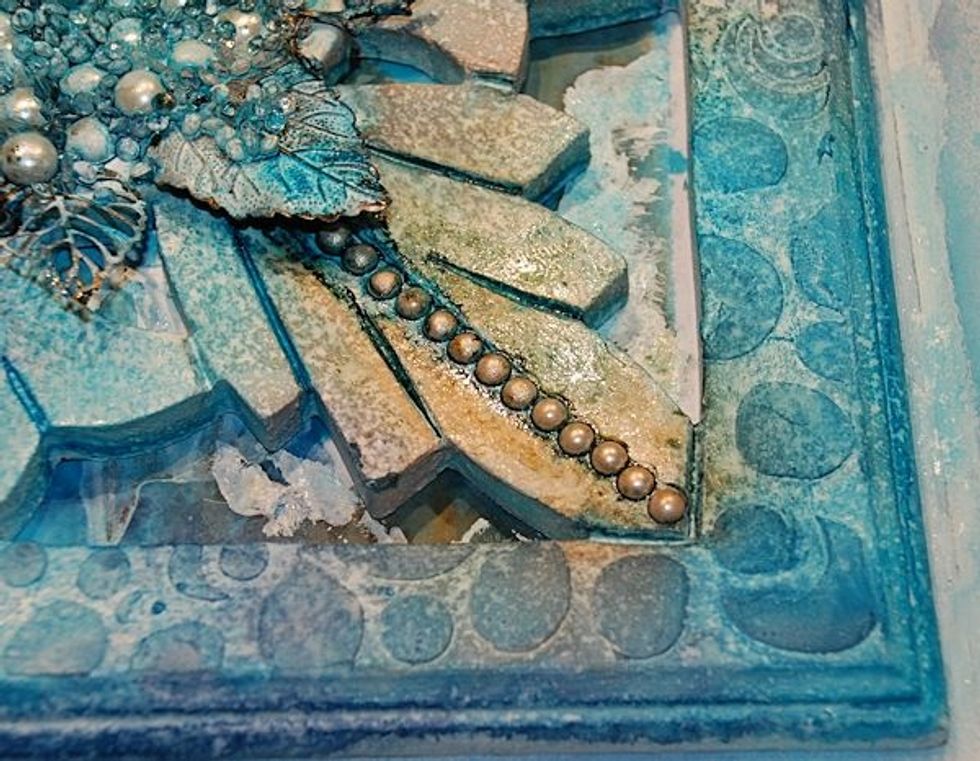 It gets a weathered look.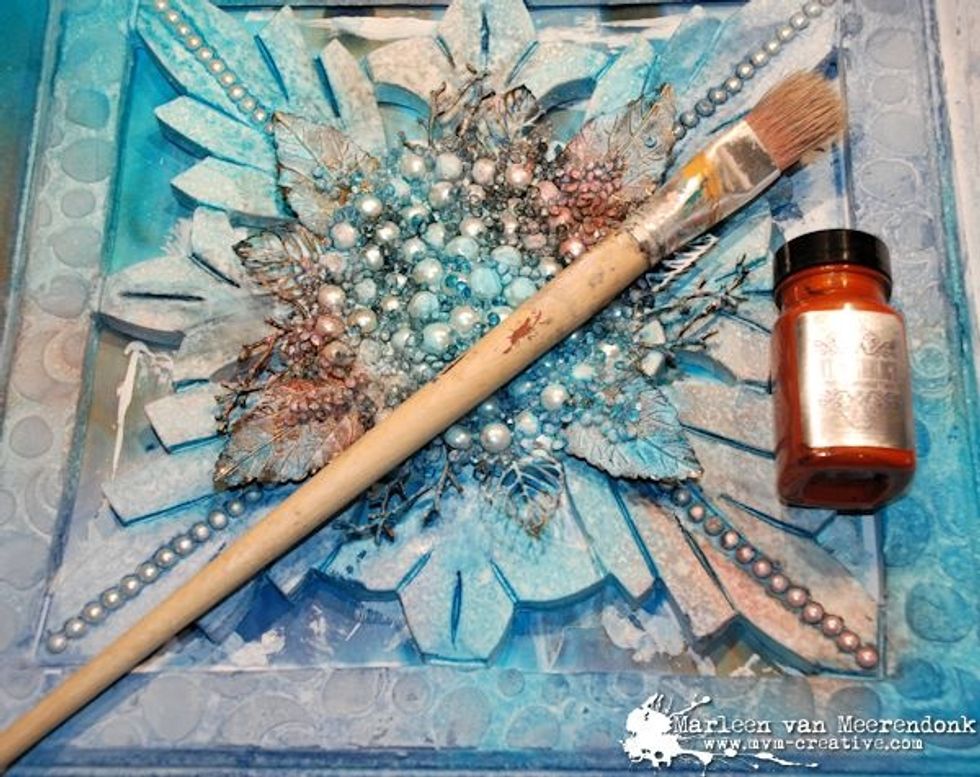 Dry-brush the panel with the Velvet.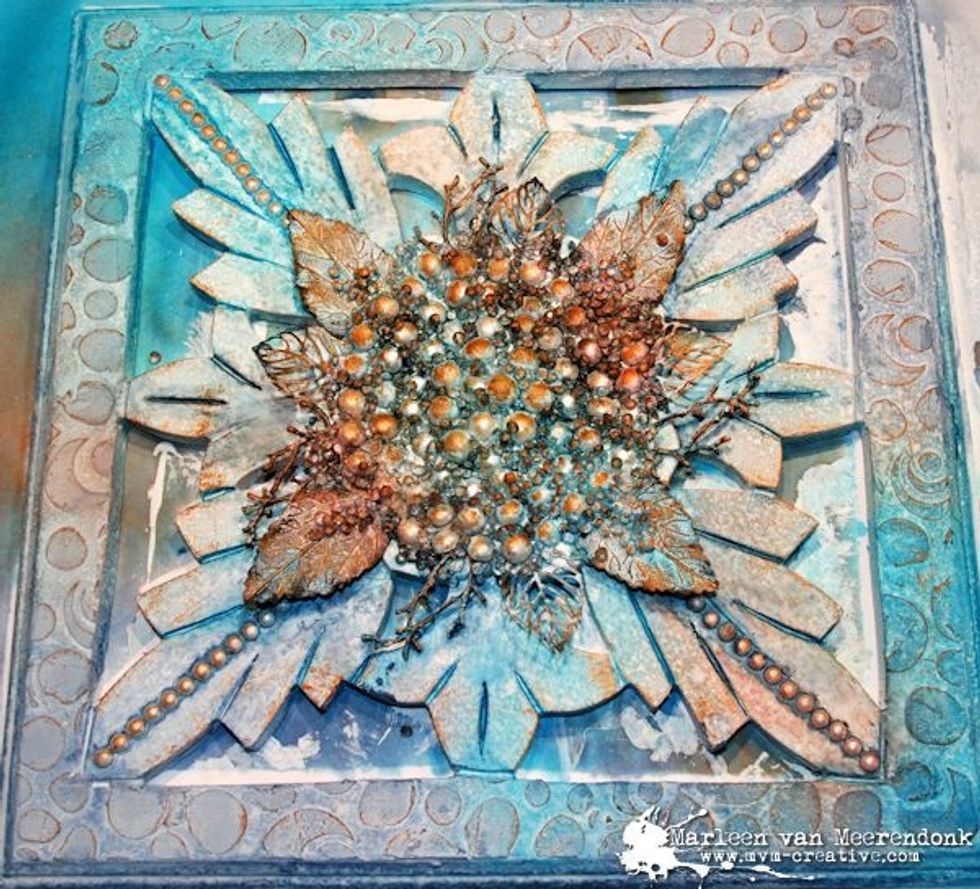 Dry with the heatgun.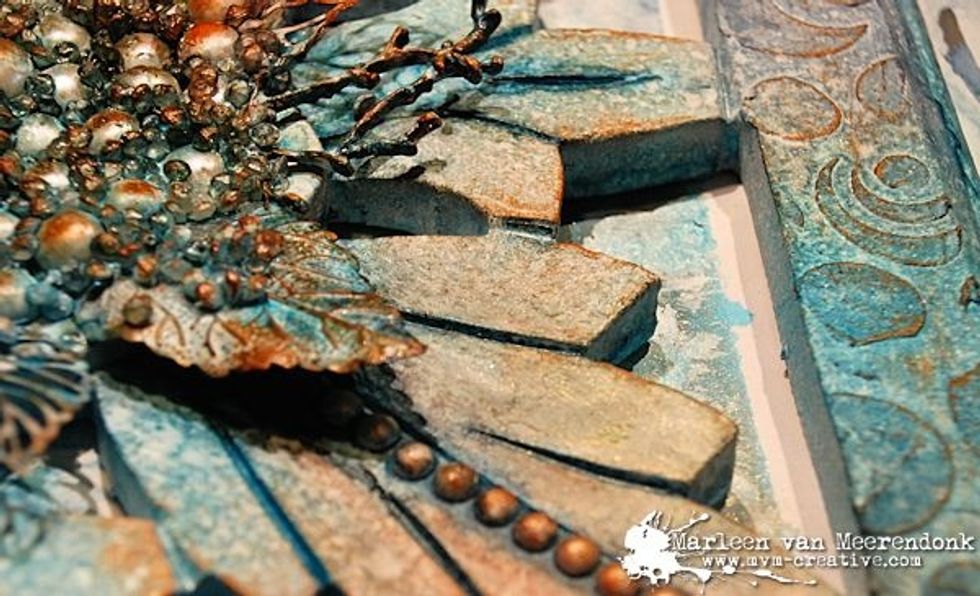 Spray some Fairy dust for the finishing touch. (Without flashlight so I hope you see the sparkles)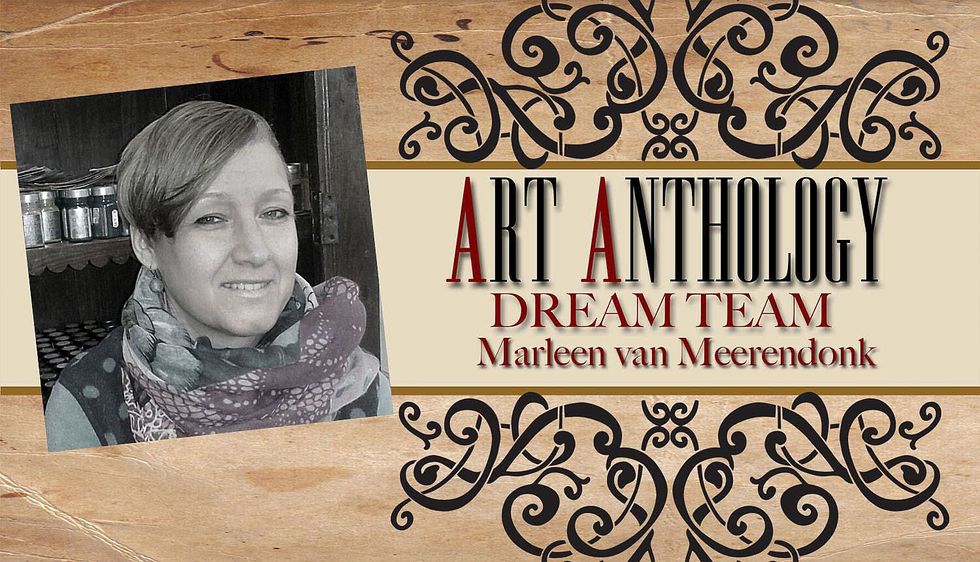 Thanks for watching! For more details and more ART: http://artanthologyinc.com/blog/?p=15395&preview=true
Art Anthology Colorations - Waimea Bay
Art Anthology Colorations - Juicy
Art Anthology Colorations - Ink Spot
Art Anthology Velvet - Terracotta
Art Anthology Metal effects - copper
Art Anthology Mud
Art Anthology Stencil - Pebbles
Gesso
(Metal) Embellishments
Art Anthology
Art Anthology is a manufacturer of dimensional mediums.\n\nCome chat with us in our Facebook Group: Art Anthology Adventures in Art