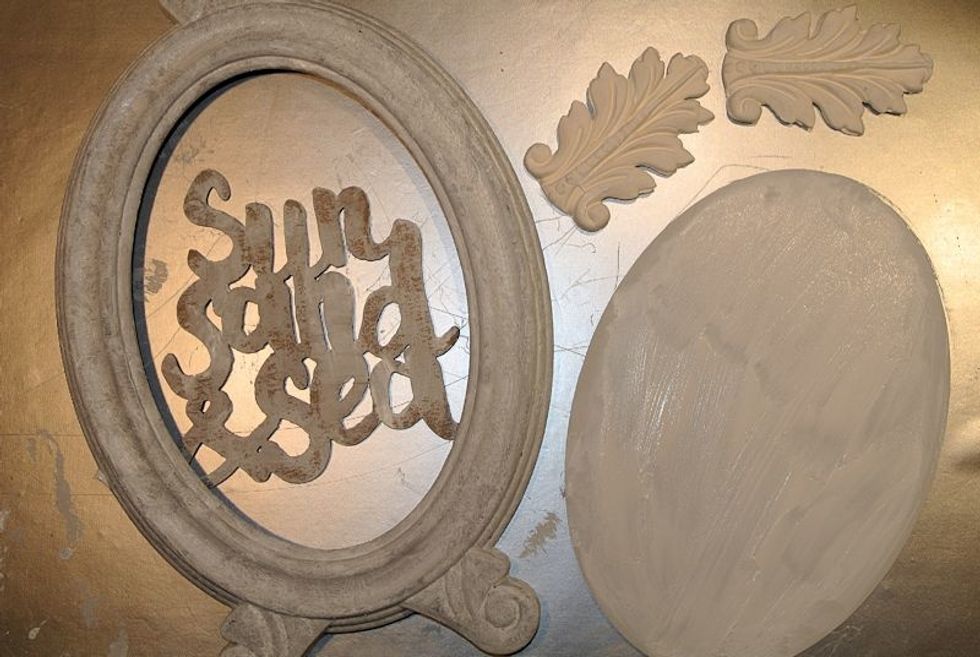 Take the mirror out off the frame. Add gesso to the backsite of the frame, the chipboard text and Clay ornament.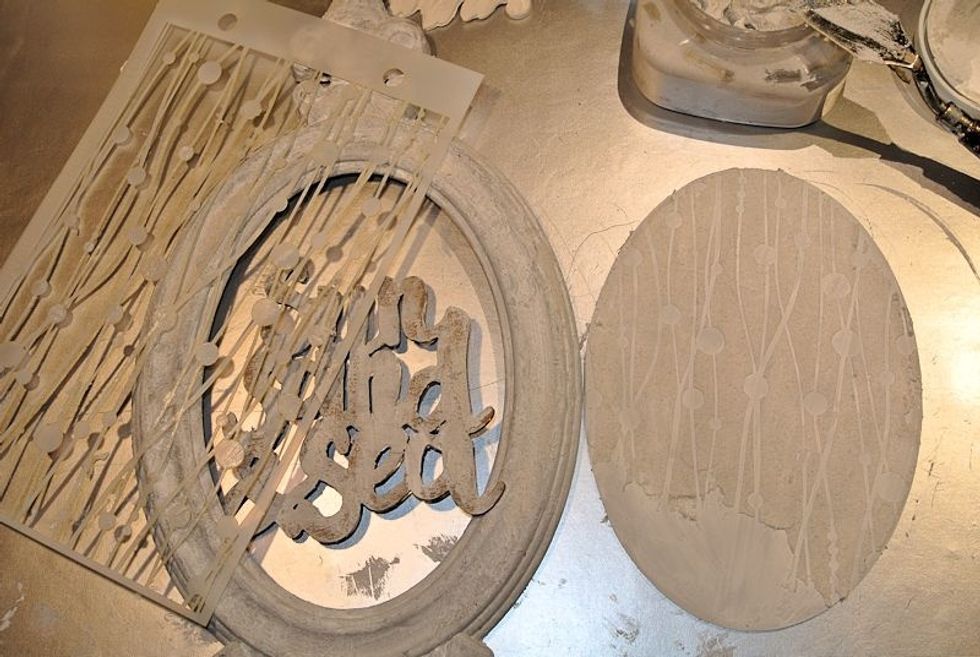 Add Bone with the stencil to the mirror. Add some Bone to the frame and text with your finger.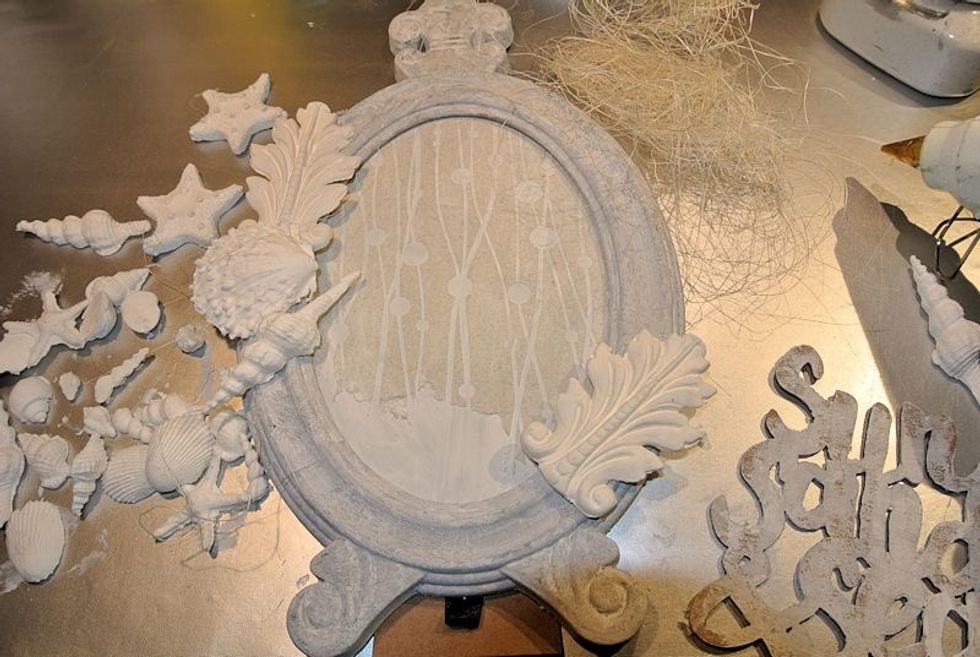 Add all clay shells , ornaments, text and sisal fibers to the frame.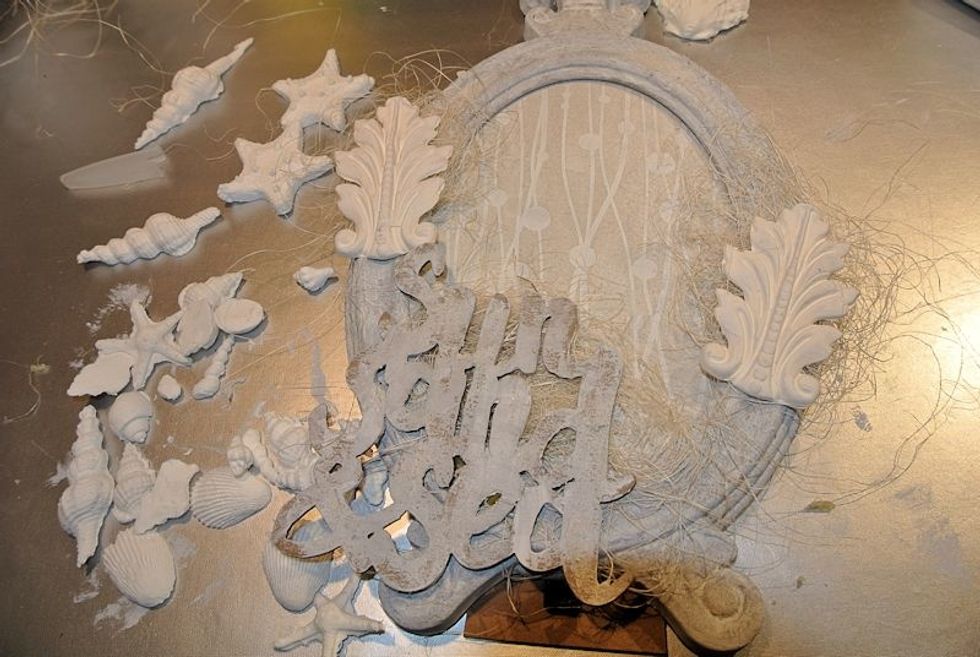 First sisal fibers and continue layering all your clay embellishments.
All together.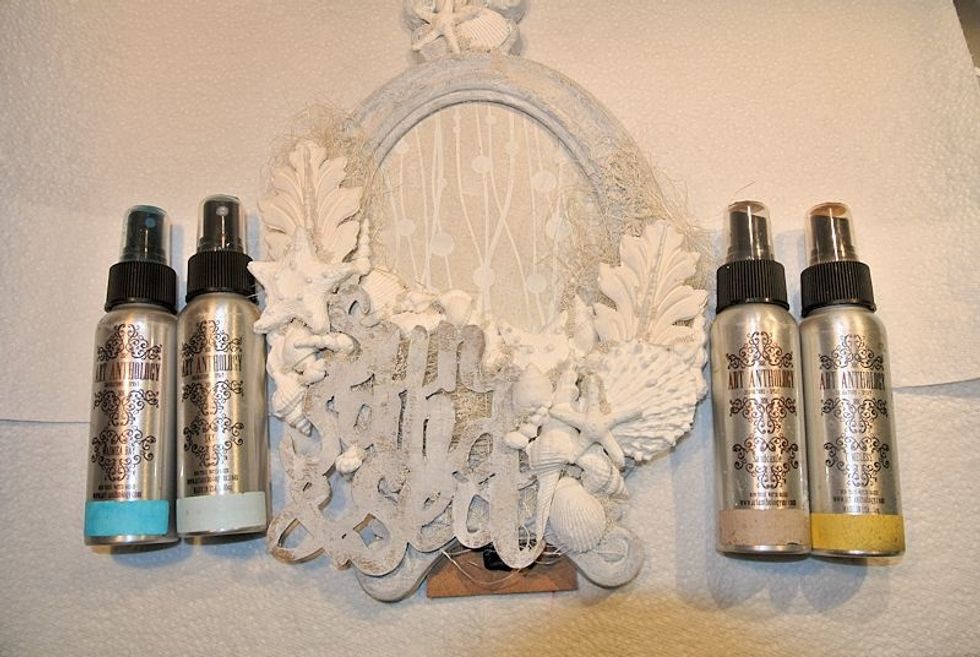 Spray with the colorations.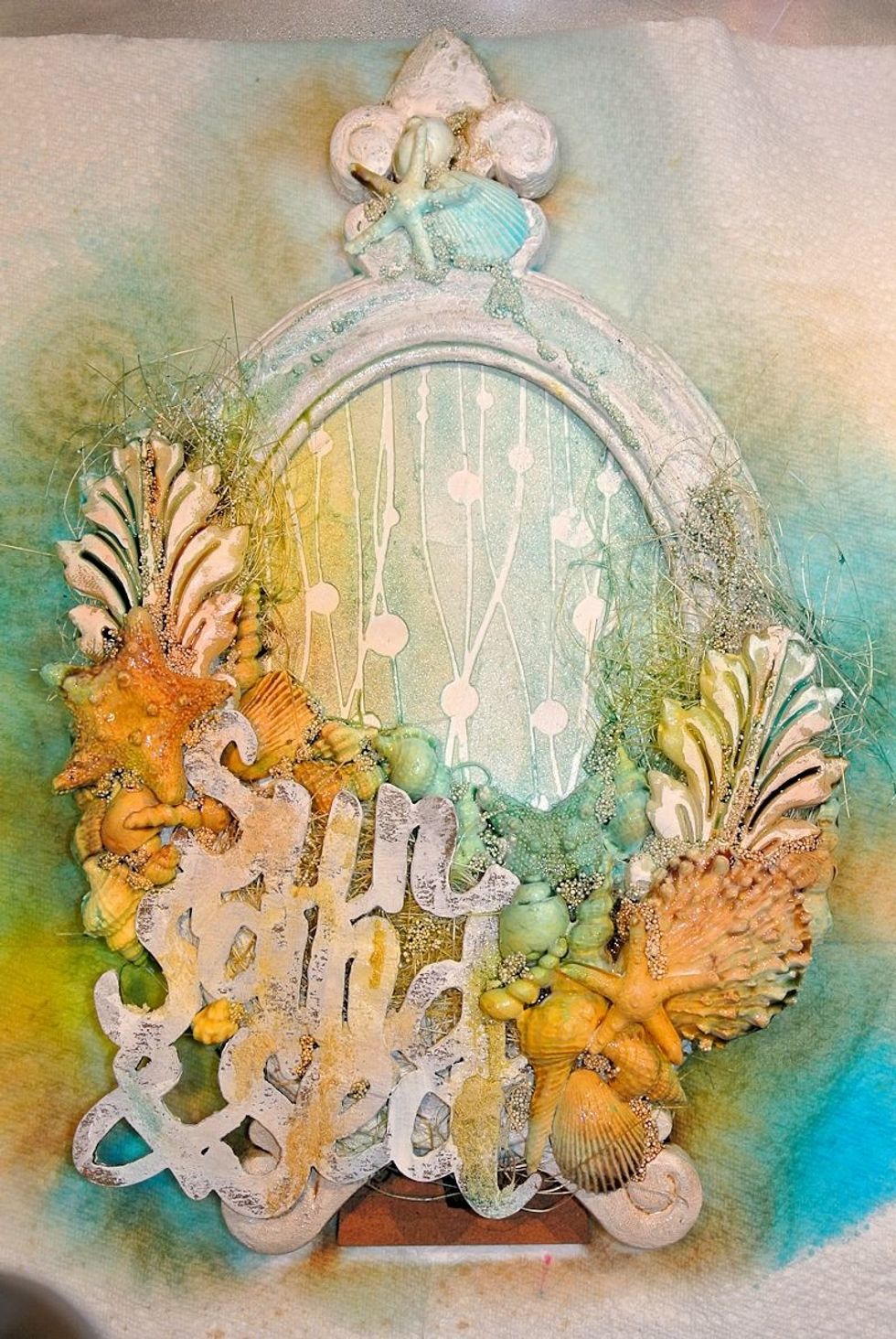 Let it flow by spraying extra water.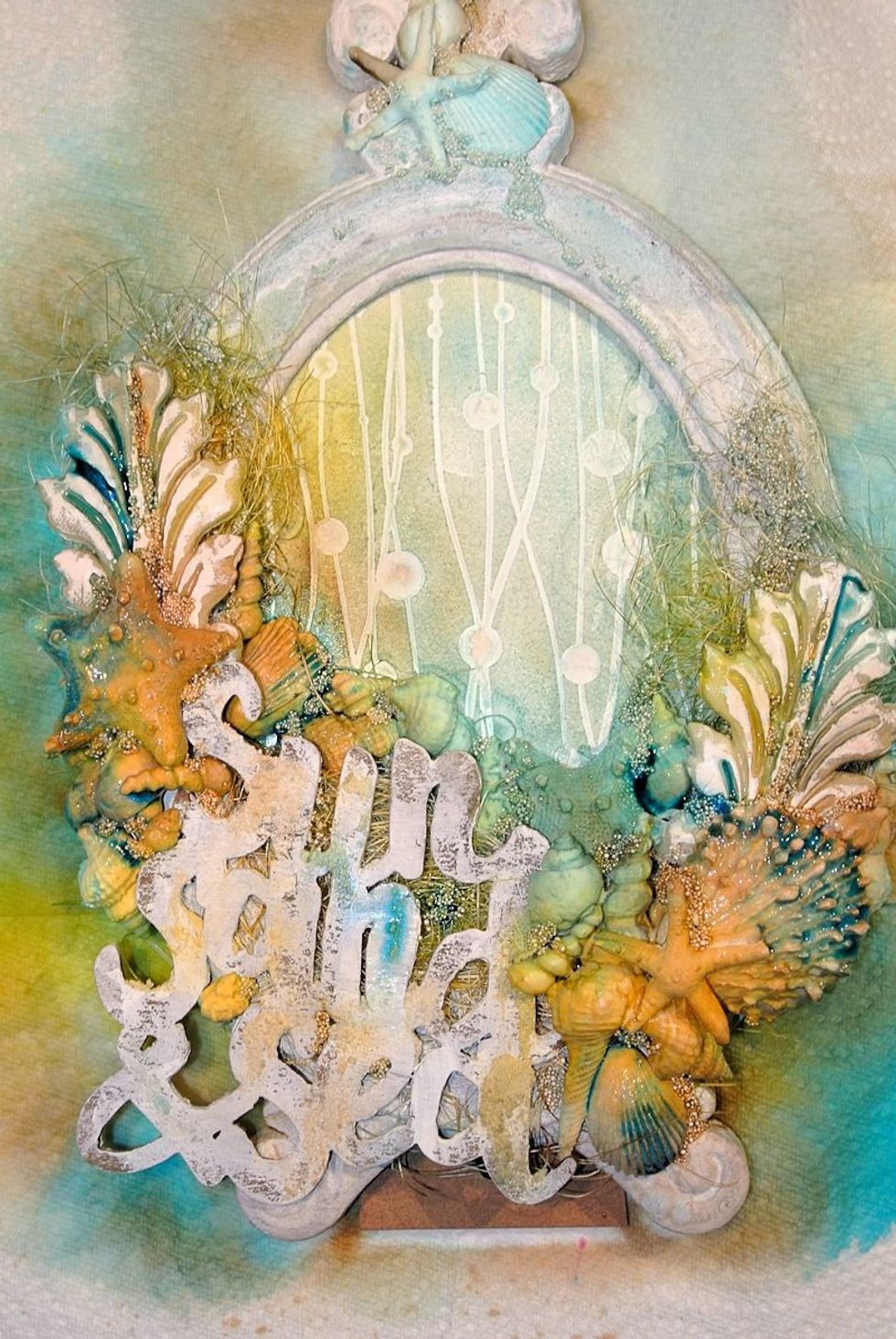 Add the Minx ink add let if flow by adding water.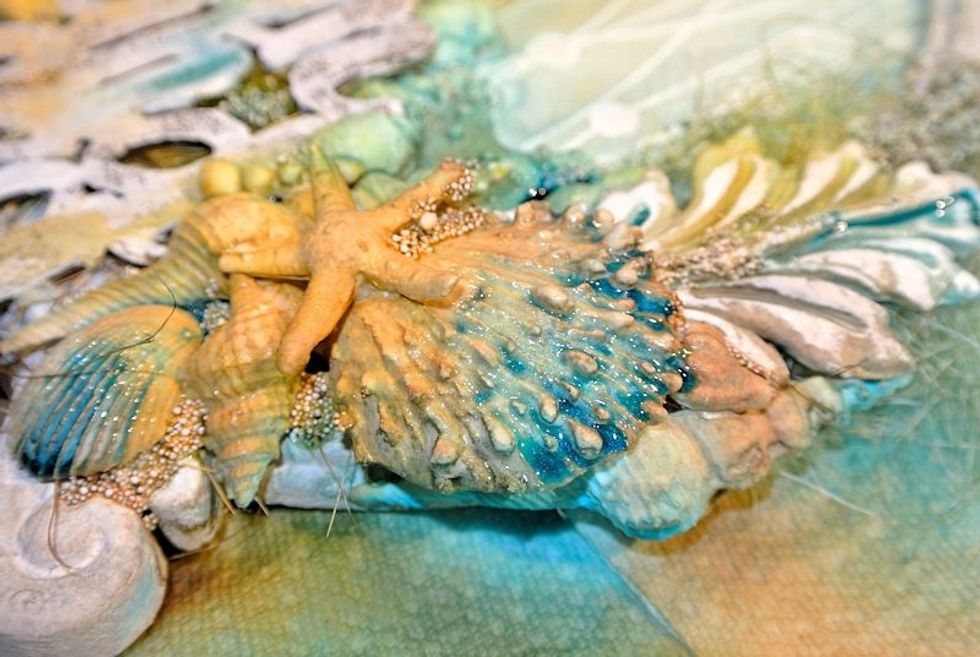 Dry with carefully with the heatgun.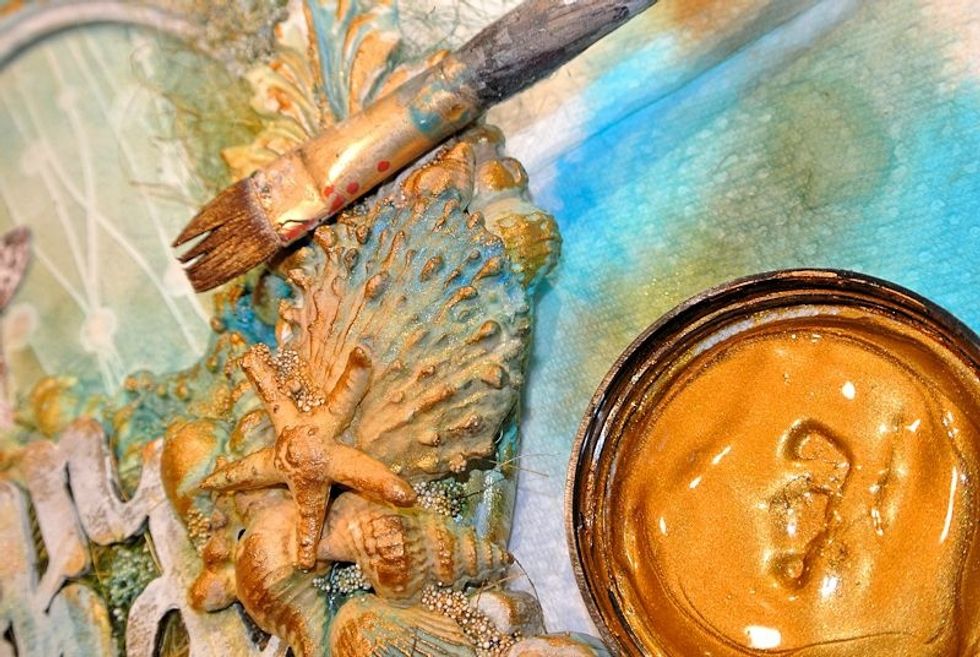 Dry brush the top-layers with Amber Sorbet from the Rusty Texture set.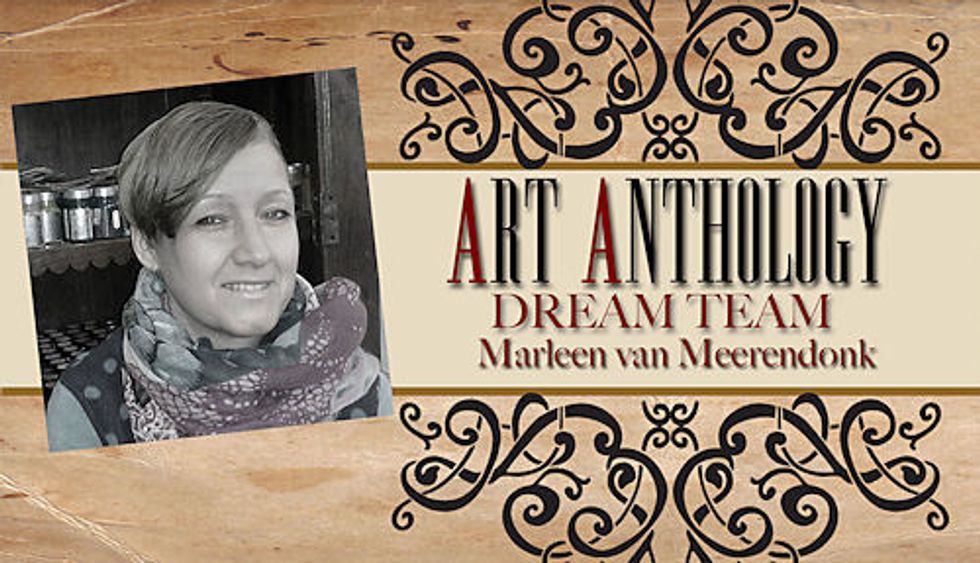 Finished. Hope you are inspired! For more details visit the Art Anthology blog : https://wp.me/p4DD9n-4Xu
Art Anthology:
Colorations:Sant Castle, Timeless, Sky, Waimea Bay
Minx inks: Gold Dust , Panache
Stone effects: Bone
Stencil: Twinkle Lights
Rusty Texture Set
Art Anthology
Art Anthology is a manufacturer of dimensional mediums.\n\nCome chat with us in our Facebook Group: Art Anthology Adventures in Art