Just brush on a liberal, even coat of the Platinum Crackle. This is our "glue" & adds awesome texture if the beads fall off anywhere! (Cause lets face it, they can have a mind of their own sometimes!)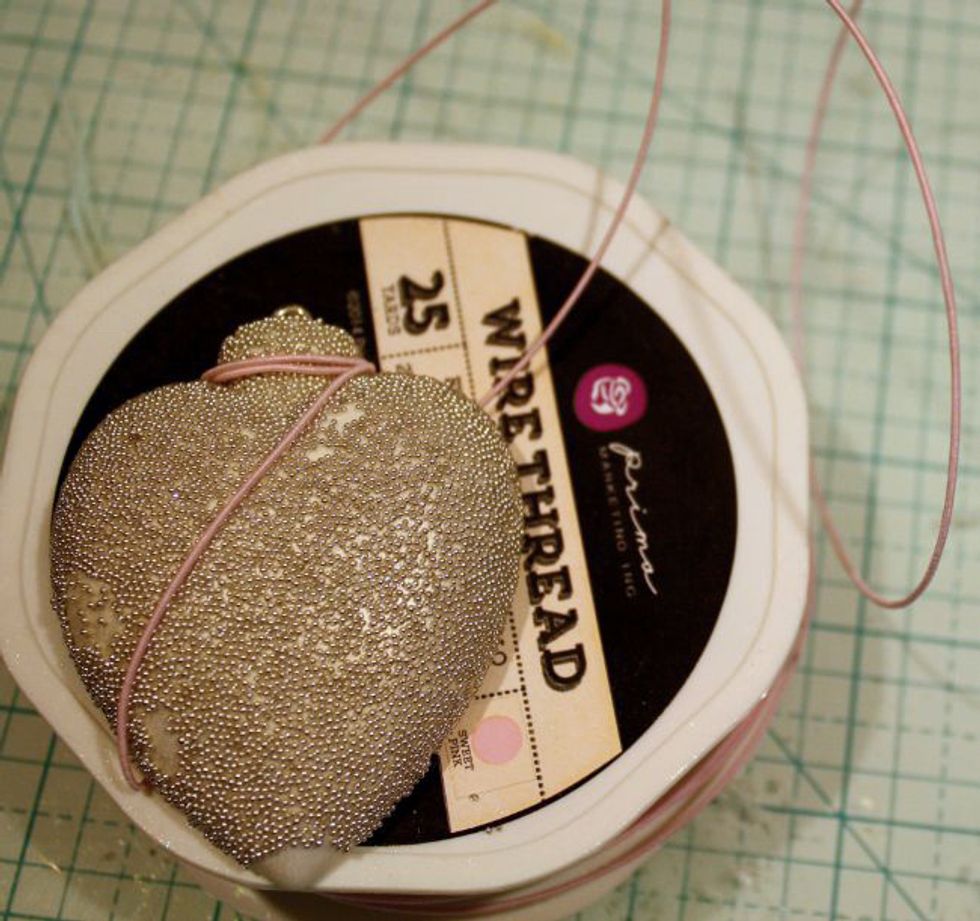 I used the Wire Thread in Bubblegum to add just extra detail to the heart. I added dots of glue on the back to make sure it was secure, even though this wire does a good job holding it's own.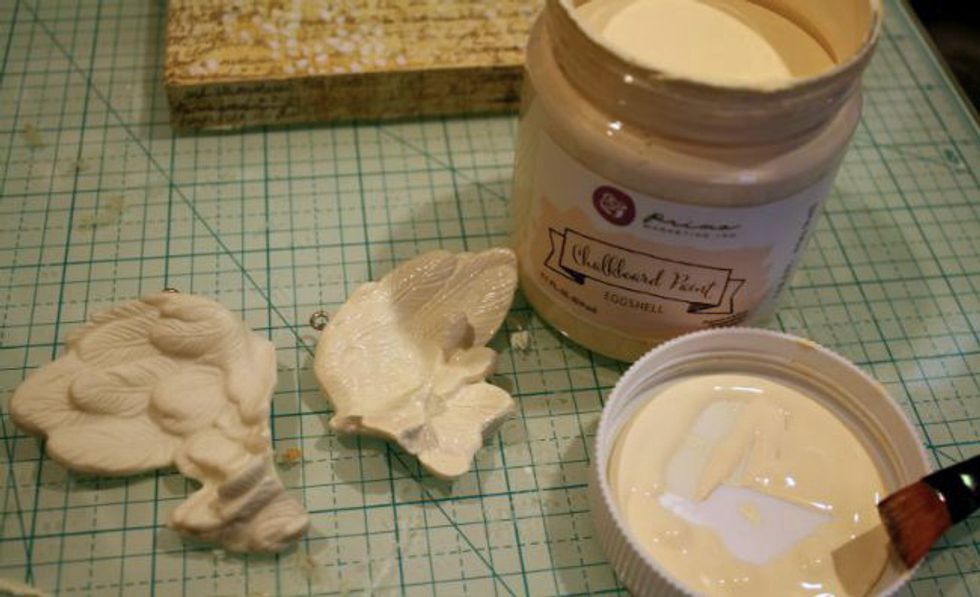 For the BEAUTIFUL WINGS.... there is amazing detail to them! I tried to bring that out when I used them. I started out with Eggshell Chalkboard Paint. Give it a nice even, thin coat.
Next add mica powder in Iridescent Gold. Dab a little out, spritz with water & mix together. Add to the wings like paint. The right wing is way prettier than the left one. Mica Powder baby! ;)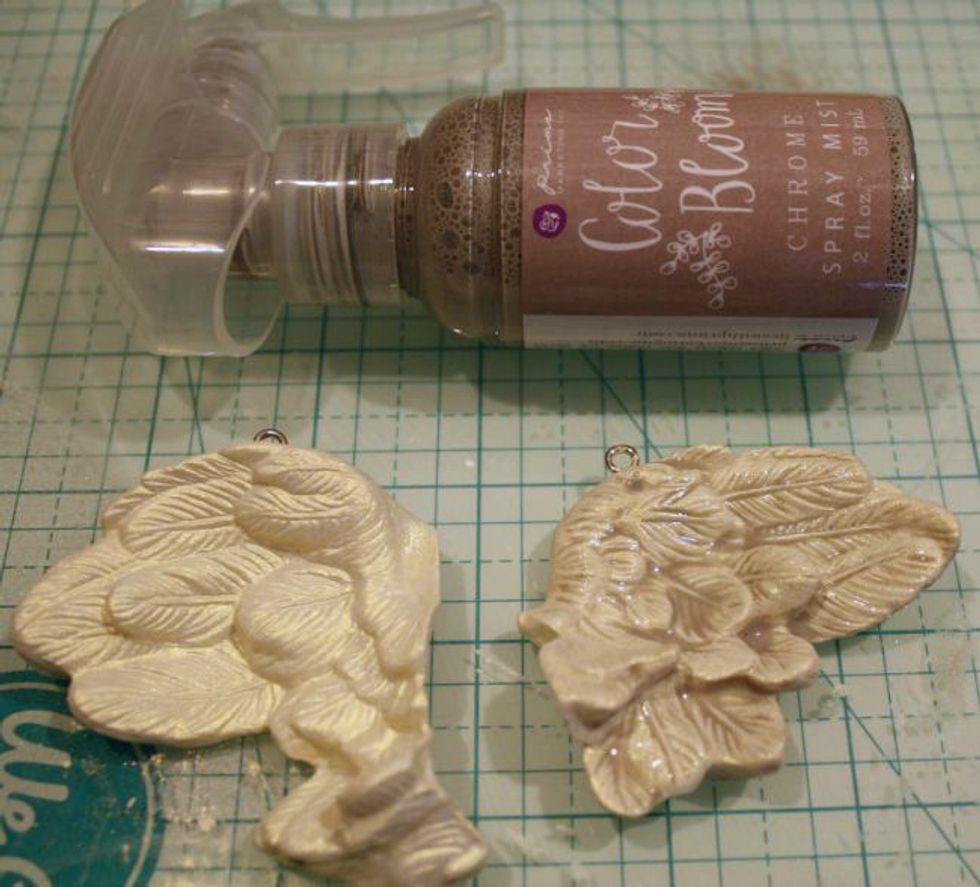 After that dried, use the new Chrome Color Bloom Spray. Add one heavy spritz in the center and swirled the wing around to spread the spray out. Then let it dry.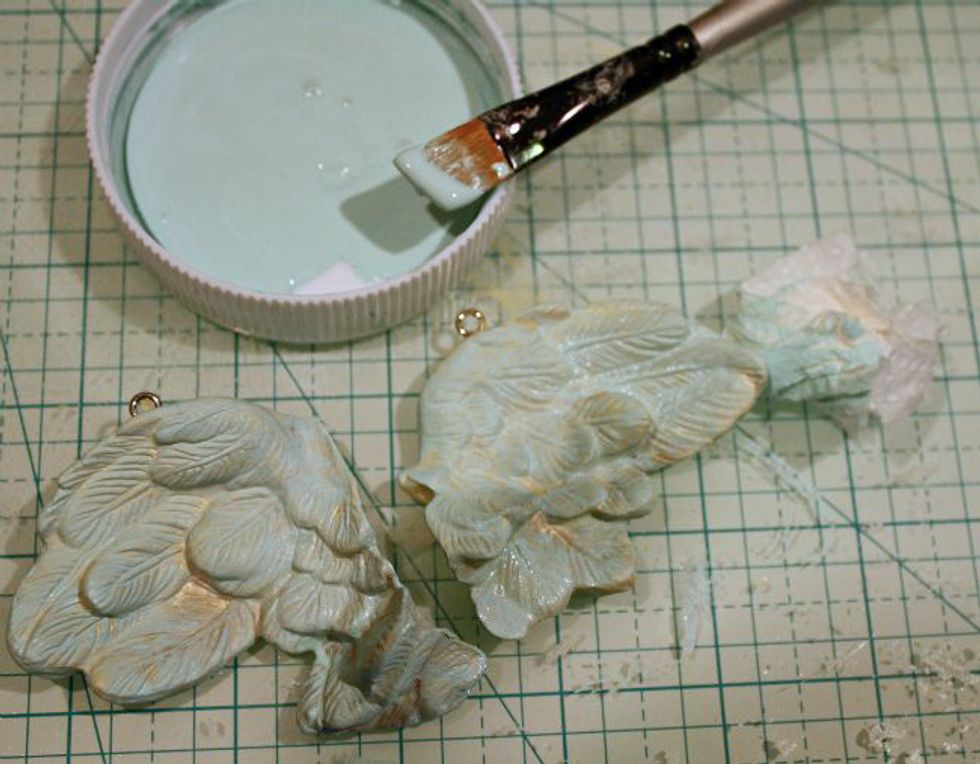 Last, add Egg Blue Chalkboard Paint to the entire wing, using a wet wipe to get the excess off. This way it hits all the raised areas, but the beautiful golden shimmer still comes through.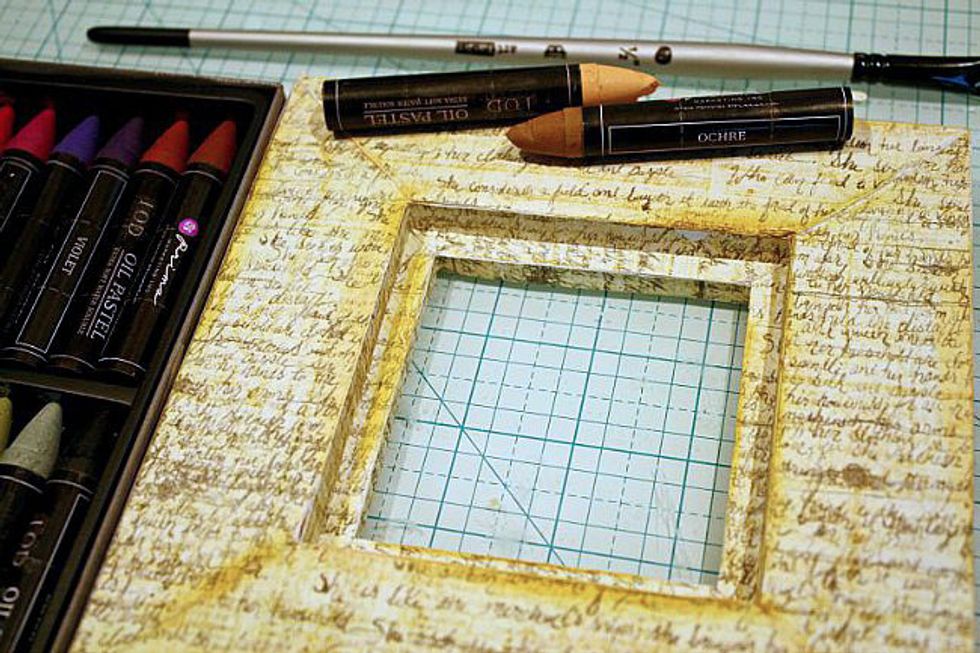 I also have to RAVE about these new oil pastels! They are water soluble and blend so amazingly well!!!!!!! They were perfect for adding color to my frame!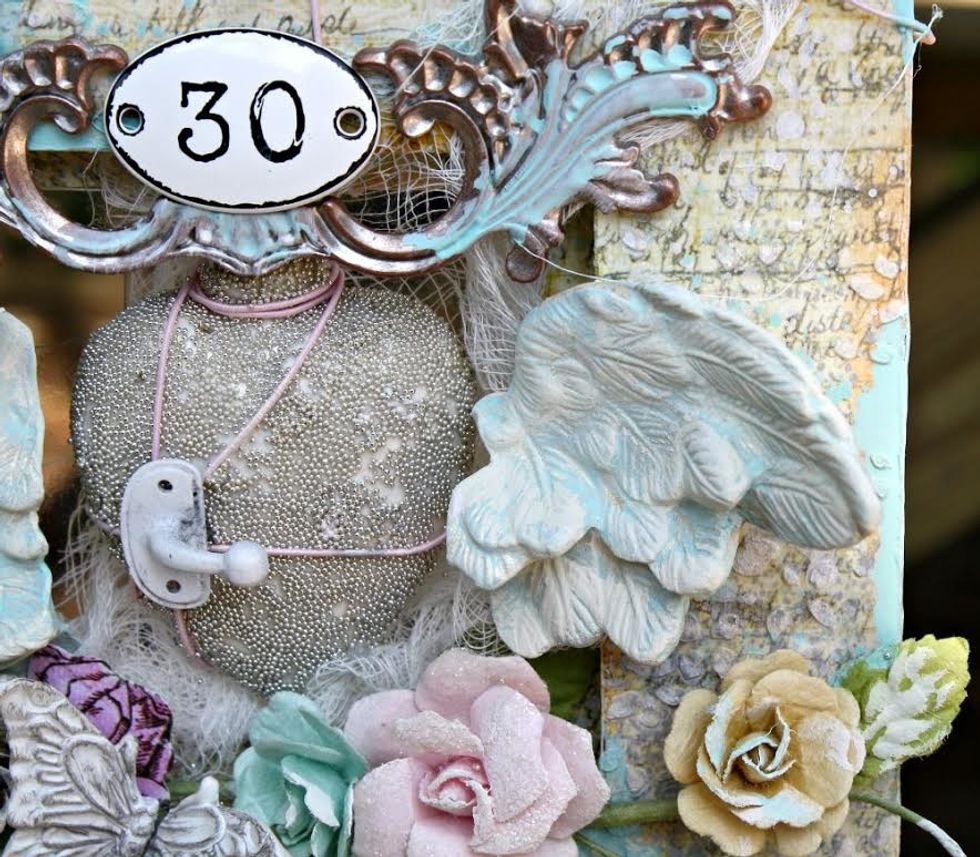 Once everything was dry I adhered the heart and wings to my canvas,,,then decorated with Prima's new metals!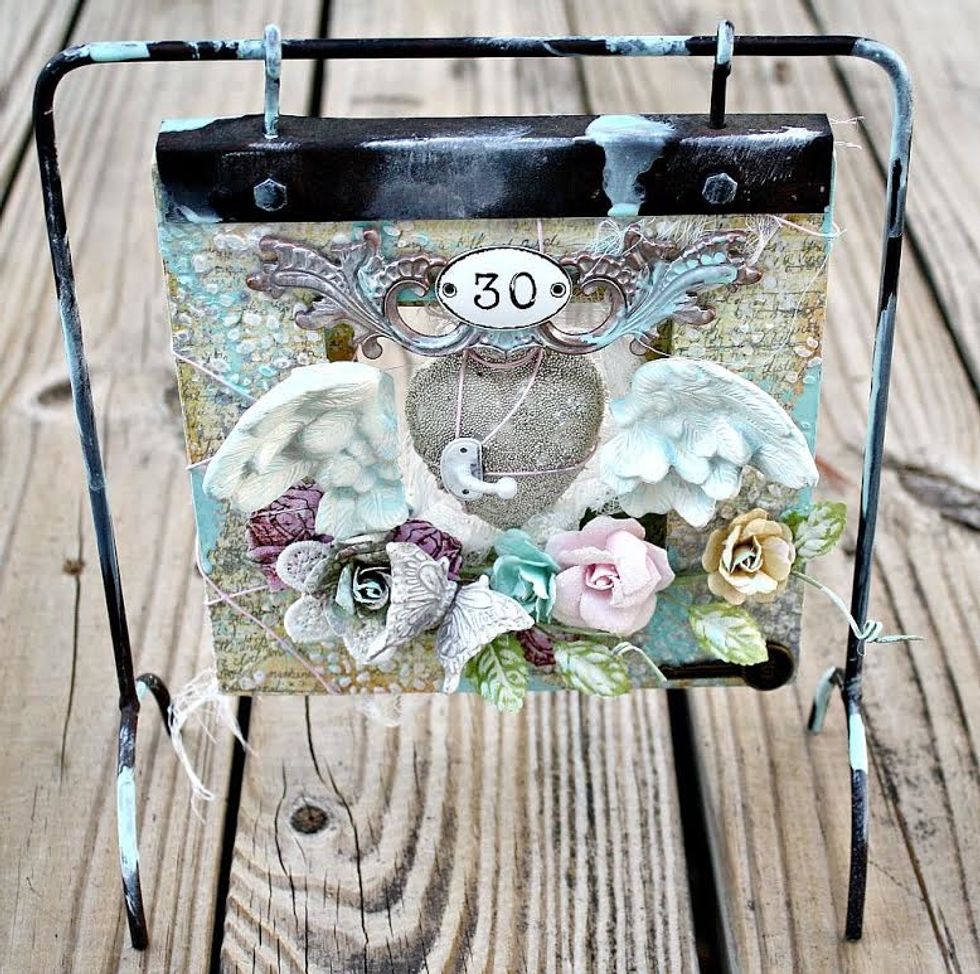 Hope you enjoyed my step-by-step using Sandra Evertson's Relics & Artifacts by Prima! ~Miranda Edney
The creator of this guide has not included tools
Prima Marketing
Prima Marketing, Inc. is an established leader in flower embellishments in the scrapbooking and crafting industries!