How to alter container with hippie chic vibe
Alter Container With Hippie Chic Vibe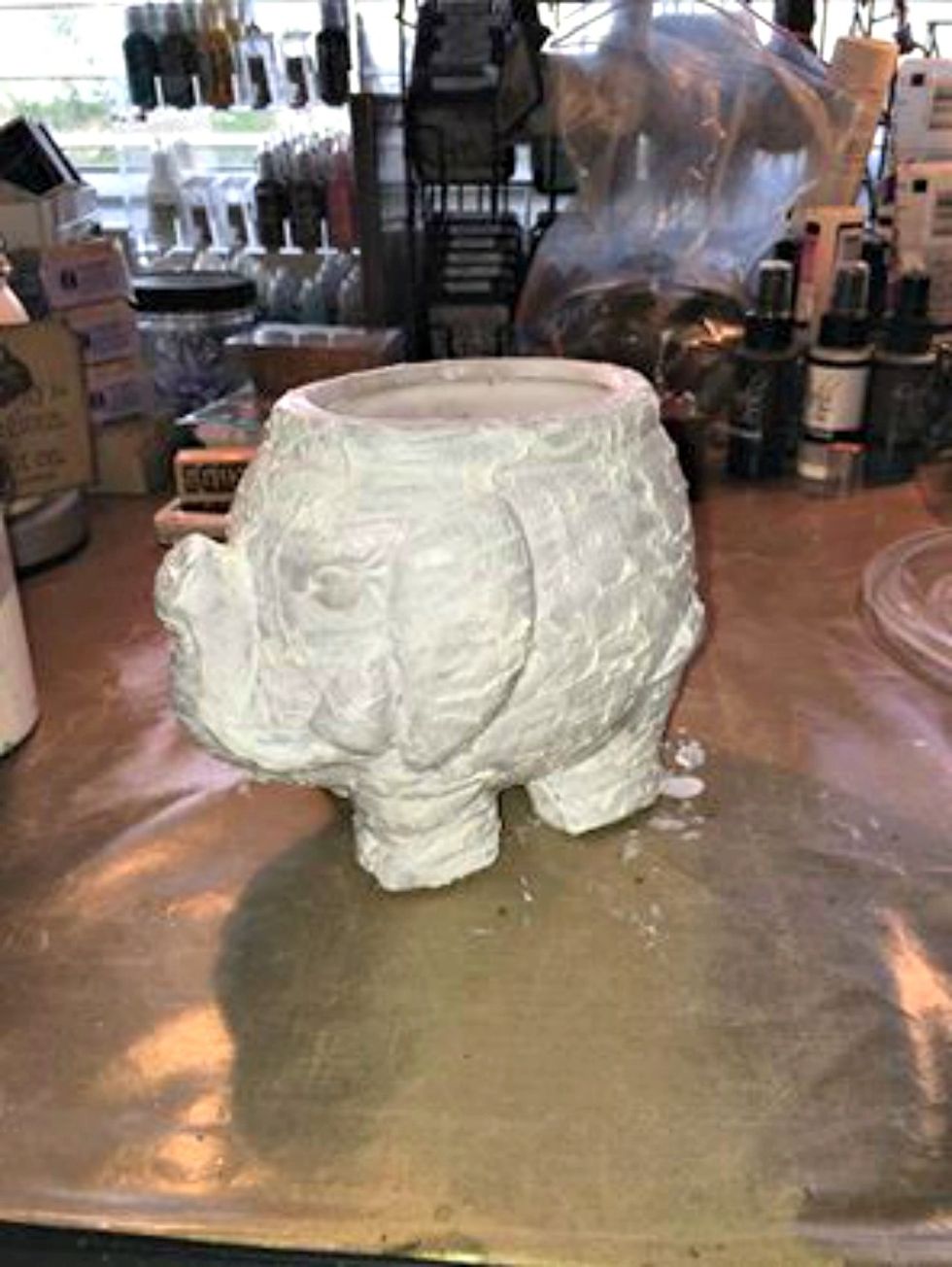 I purchased this elephant at a thrift store for $1.00 and knew that I wanted to "boho" him up... First gave him a rough coat of gesso. Using a sponge created the texture.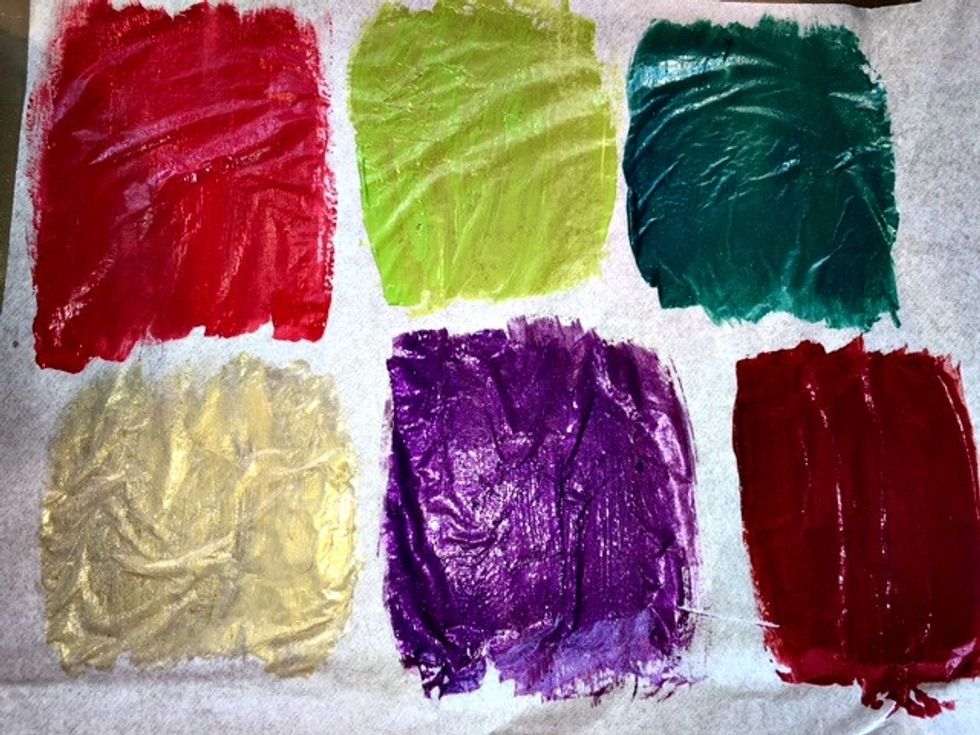 Using tissue paper, apply your different color paints and allow to dry completely.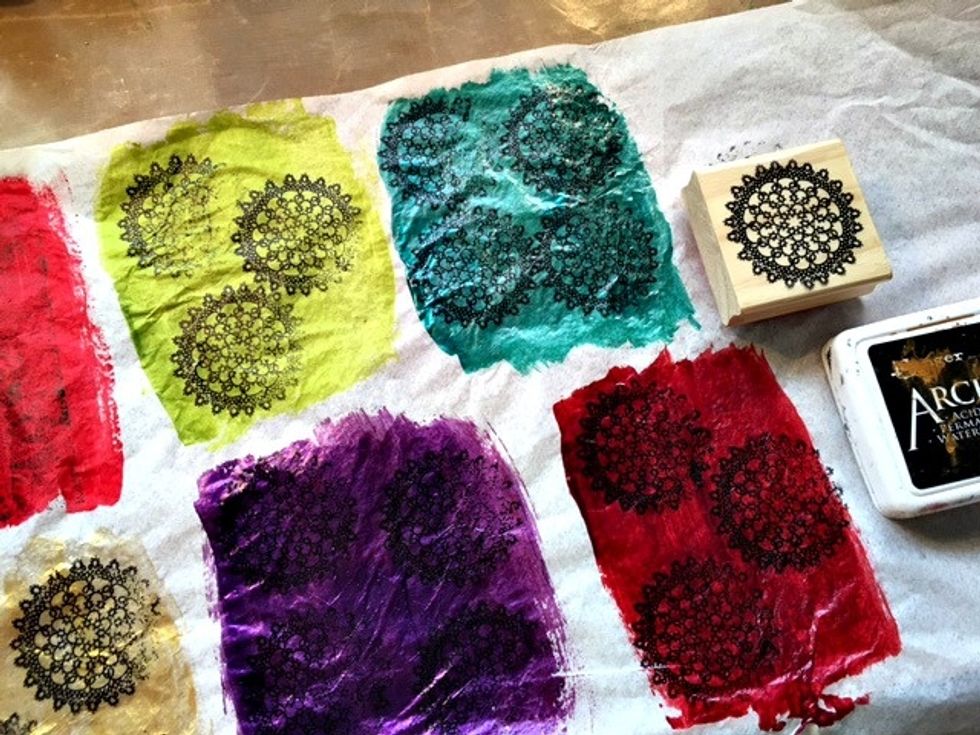 Once dry, take your stamp of choice and using black archival ink stamp your image all over your colors. Heat set.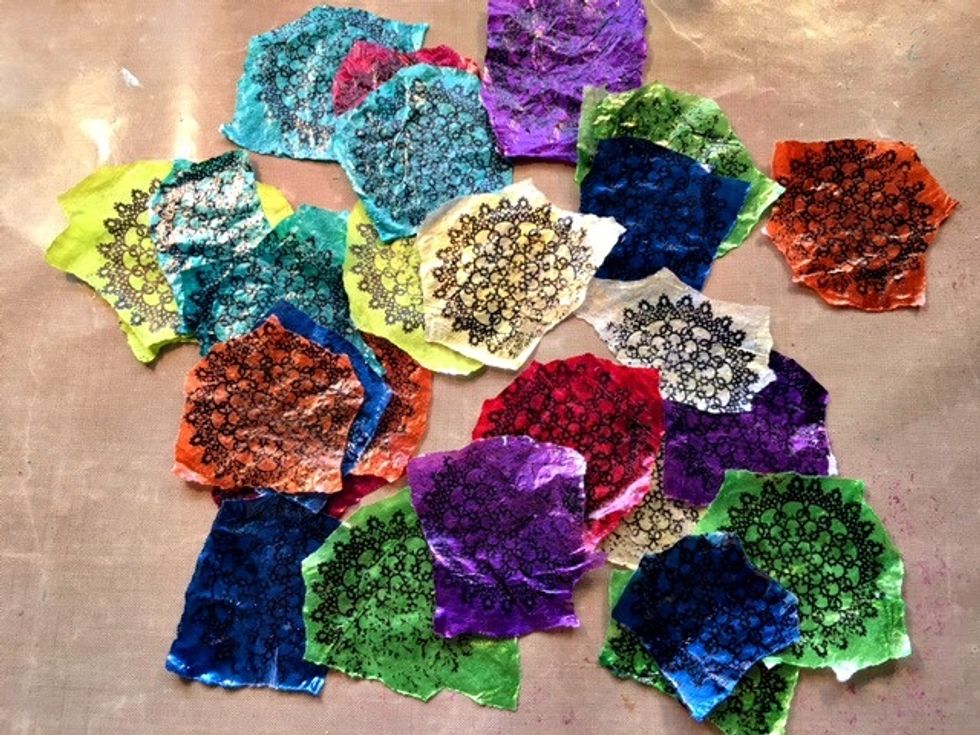 Rip your sections to collage on your piece.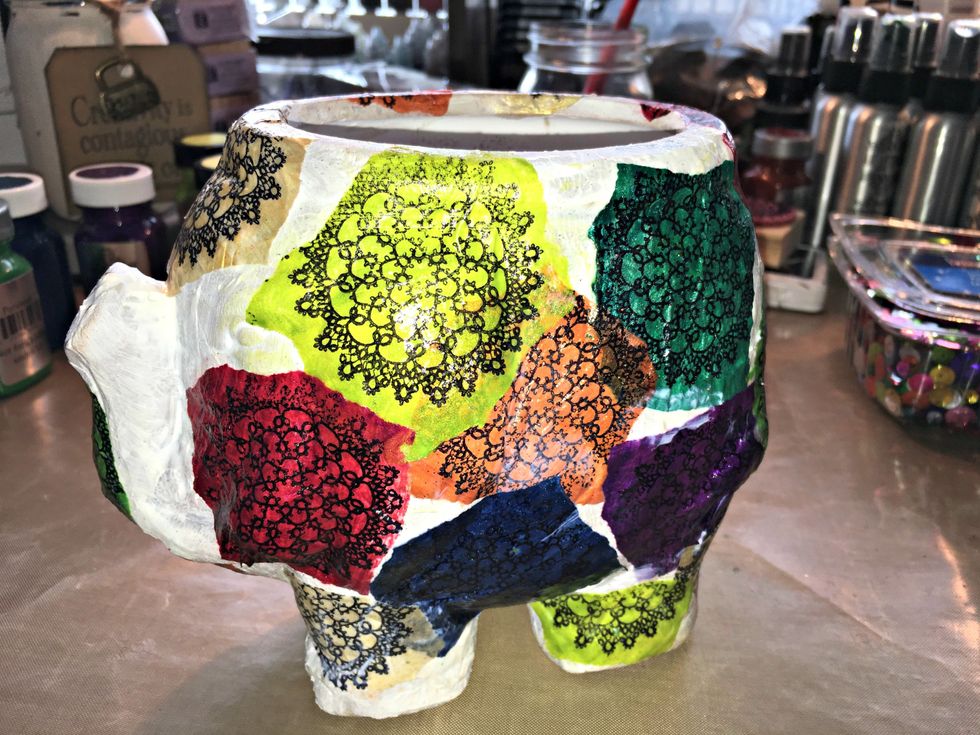 Using Mod Podge, apply your pieces all over your container. Using tissue paper with the paints provides a stain glass effect. In between the sections glue assort. sequins to fill in the gaps.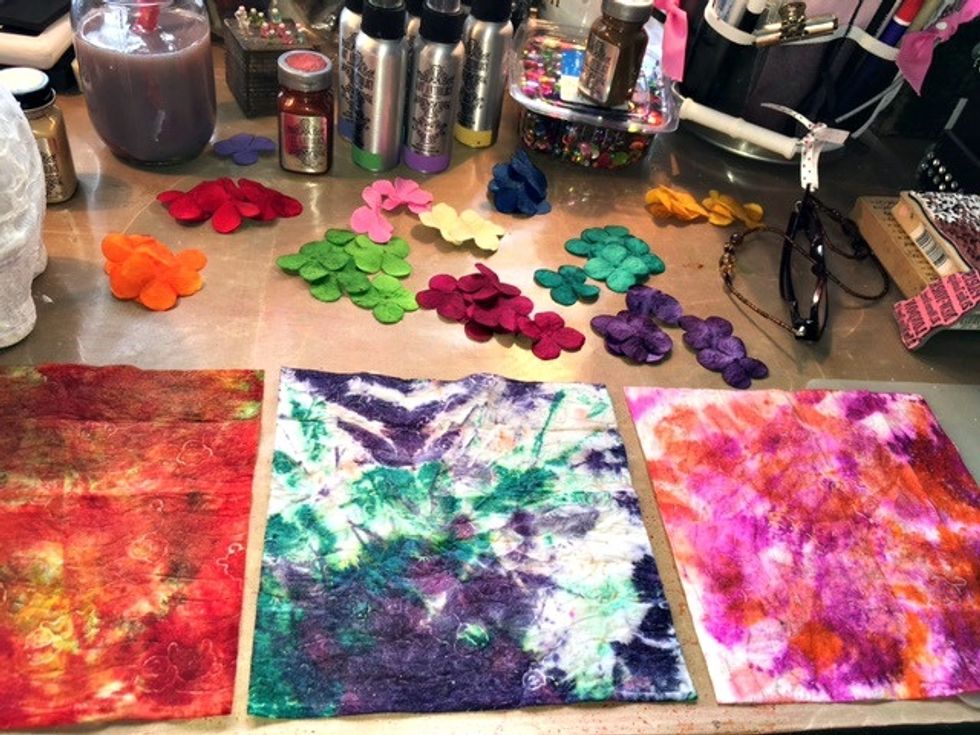 Next up, the flowers. Spray the petals with Colorations and the baby wipes to clean up the over spray, I'm saving for another project..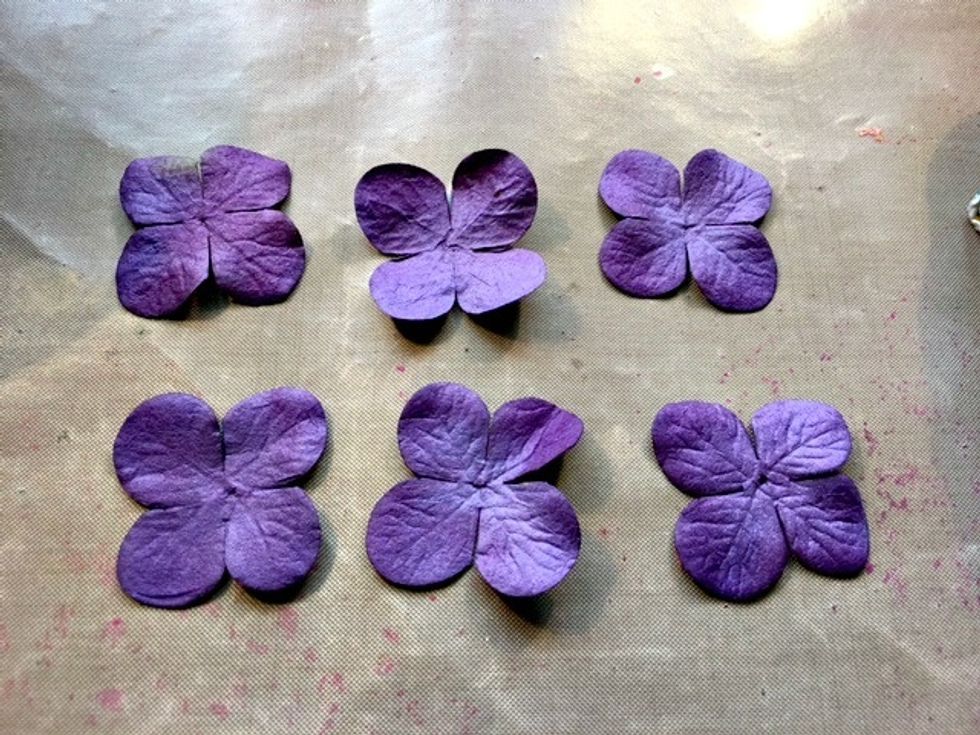 Each flower needs 6 sets of blooms.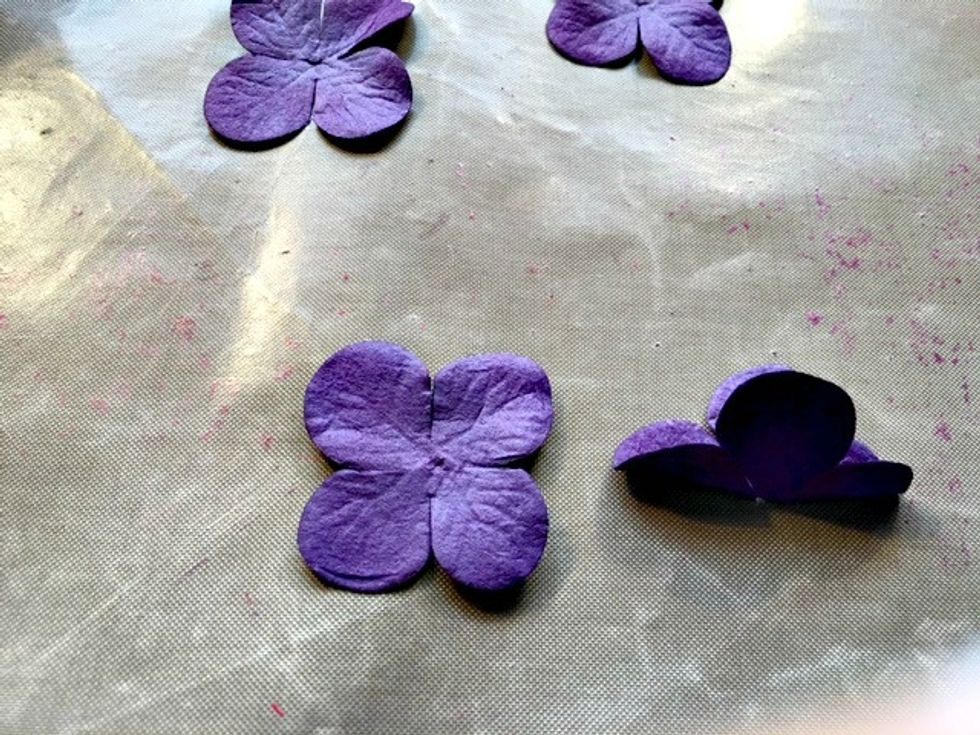 First layer is layed out float for foundation, second layer is two sets that fold in half and are glue to the center of the foundation layer.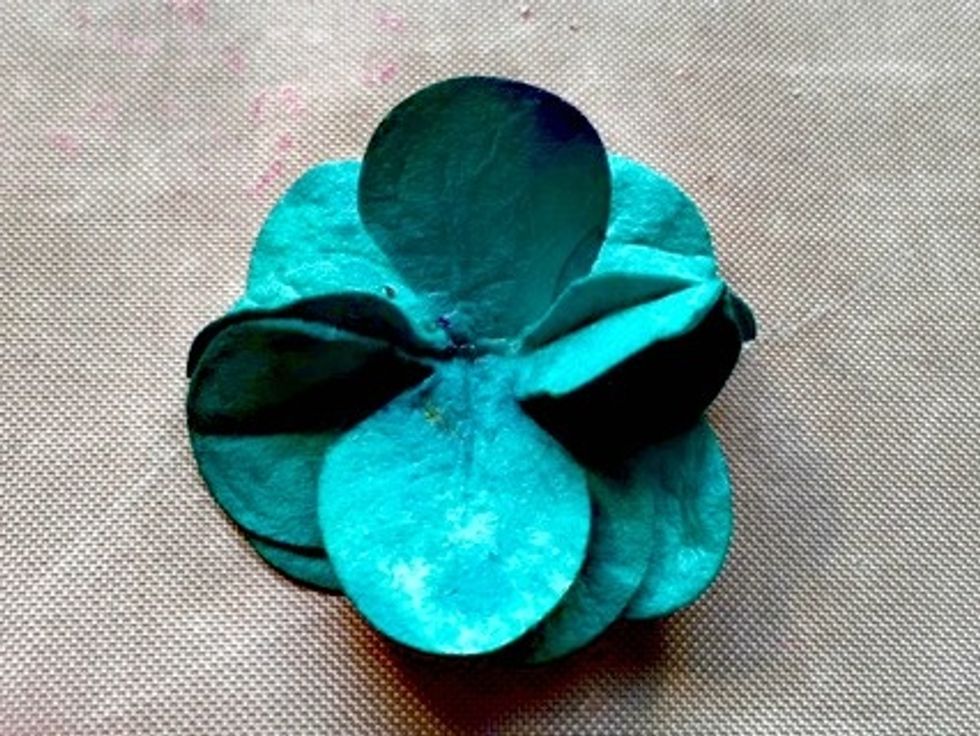 Next layer take two more blooms and do the same thing folding in half and gluing to the top. Stagger the petals also.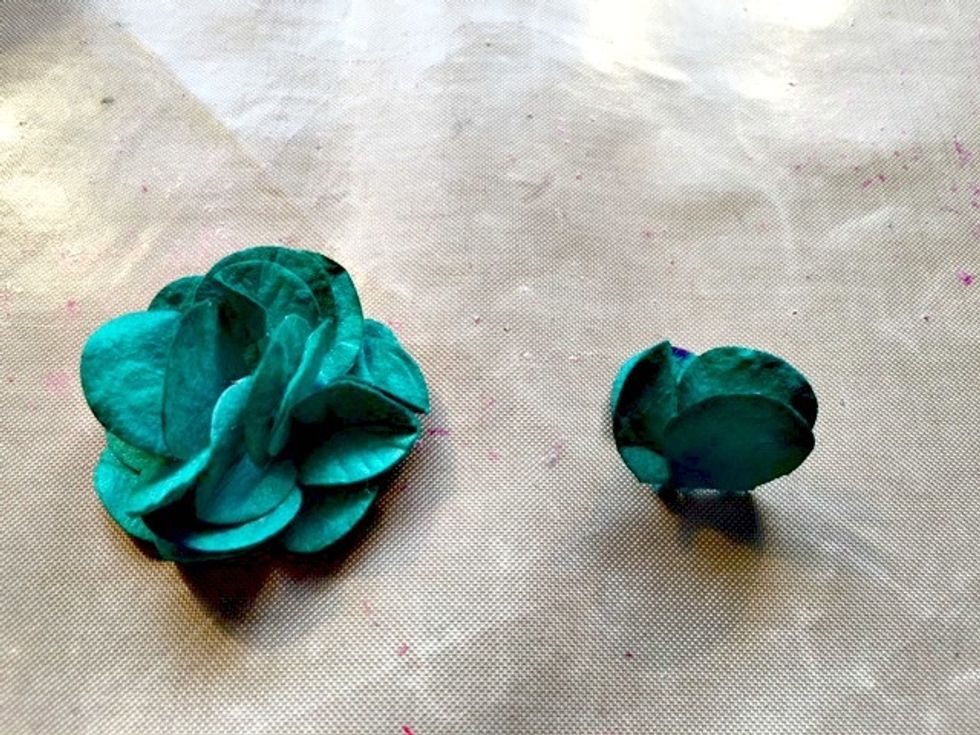 Last bloom take all petals and scrunch together and glue to the center... Very easy and I finaly used some of these old muberry flowers that I've had forever !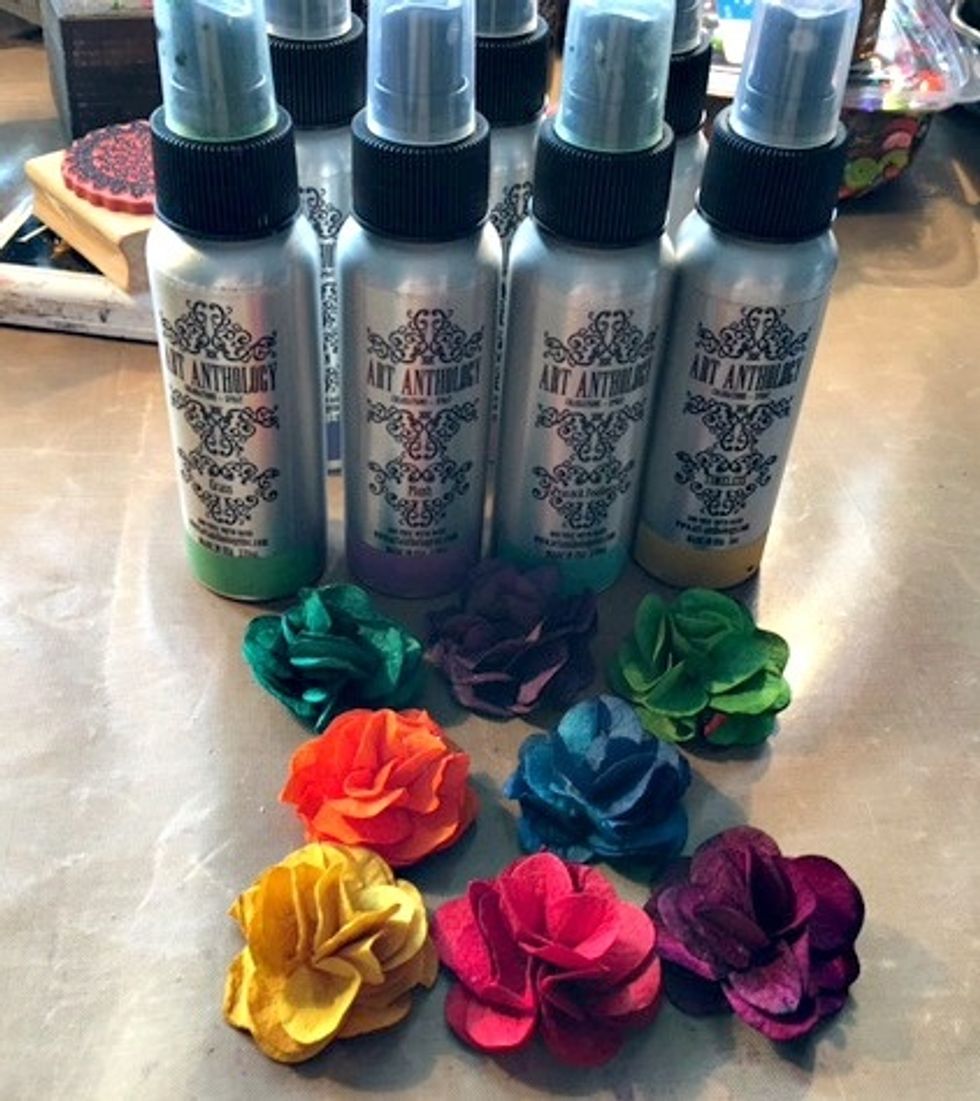 Sweet little flowers to apply to my container.
Aren't the colors gorgeous....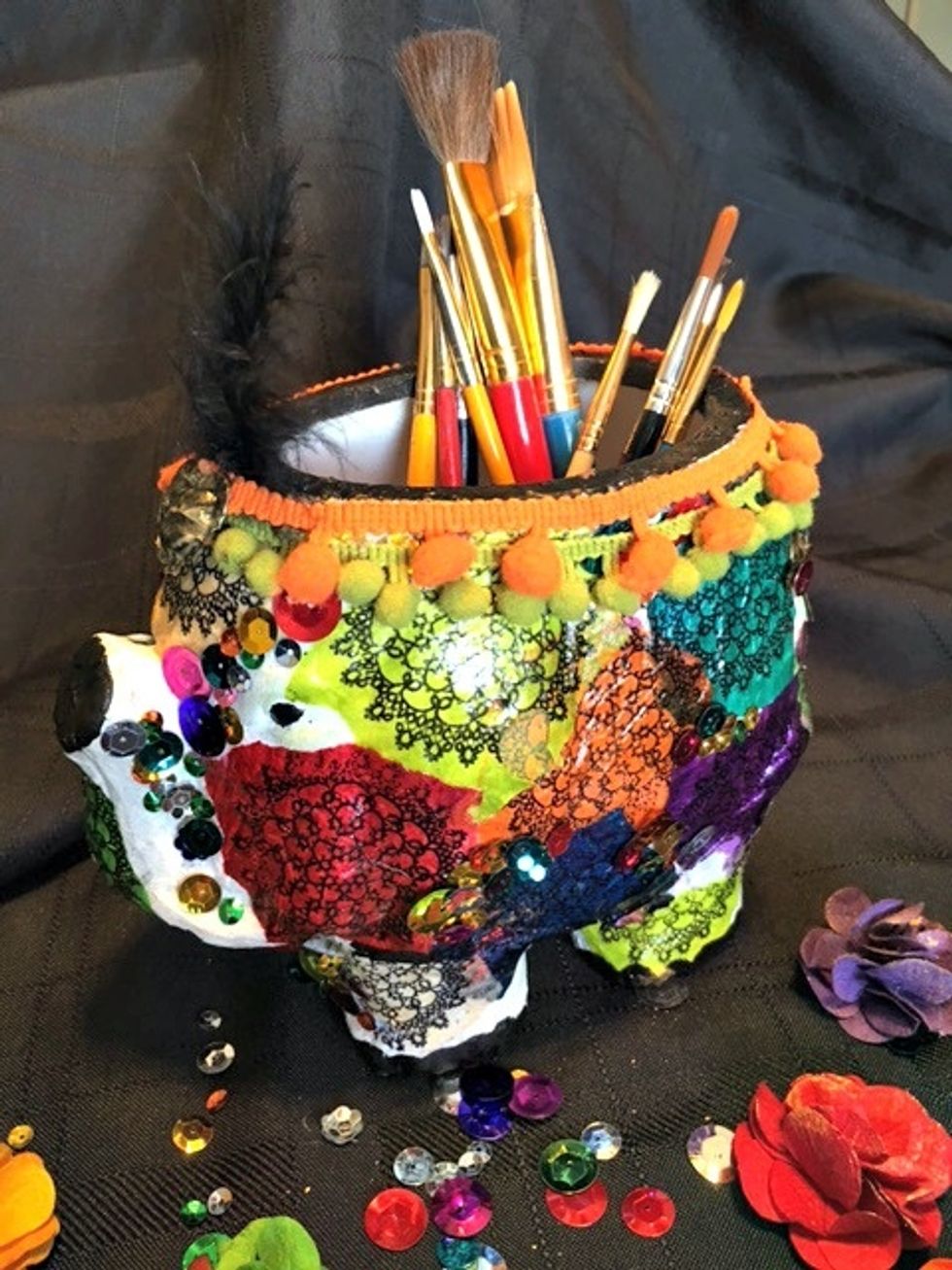 Next up I added some random trim to the top of the container and painted my little elephants eyes with black acrylic paint. And added a feather for his headress...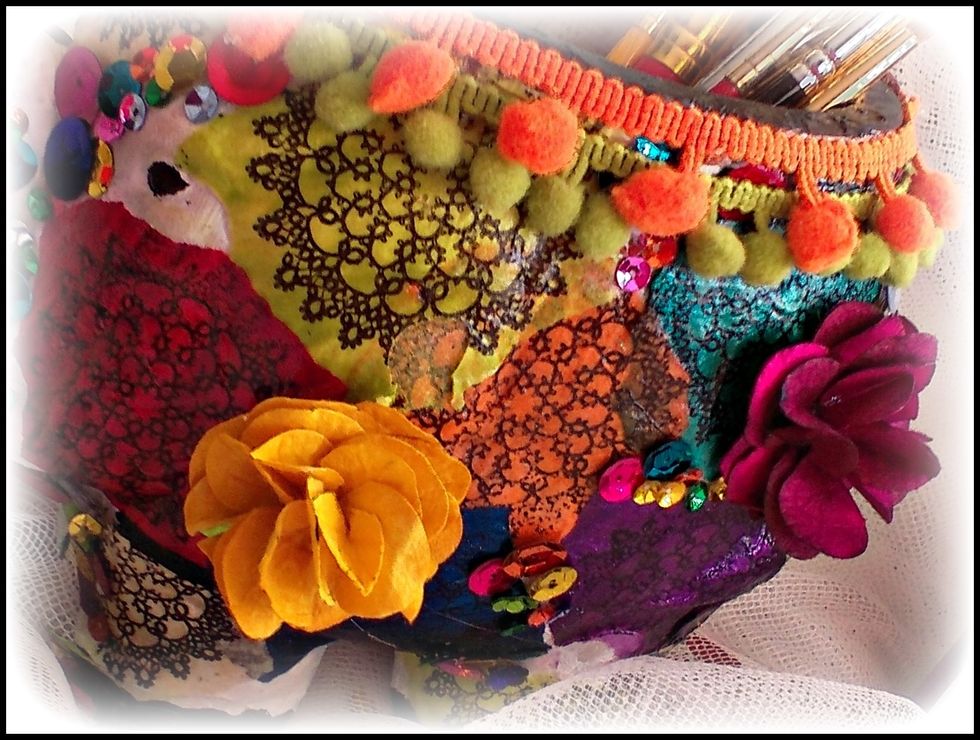 The flowers added that little special touch and I love all the wonderful colors.
For more inspiration visit my blog @ http://toni-burks.blogspot.com/ and follow me on Pinterest https://www.pinterest.com/tonilburks/ & Facebook https://www.facebook.com/toni.burksgrijalva
Container to alter
Mod Podge
Tissue Paper
Black Archival Ink
Stamp Image of choice
Mulberry Blooms
Hot Glue Gun
Colorations-Peacock Feathers, Grass, Timeless
Colorations-Valentine, Barbie, Siesta Key
Sorbet-Kenyan Copper, Red Velvet, Parakeet
Velvet-Desire, Limeaid
Metal Effects-Gold
Colorations-Ink Spot, Marlin
Toni Burks-Grijalva
♥ getting messy with my inks & paints. I hope I can provide some fun tutorials for your creative journey. Visit my blog @http://www.toni-burks.blogspot.com/
Rancho Cucamonga, California