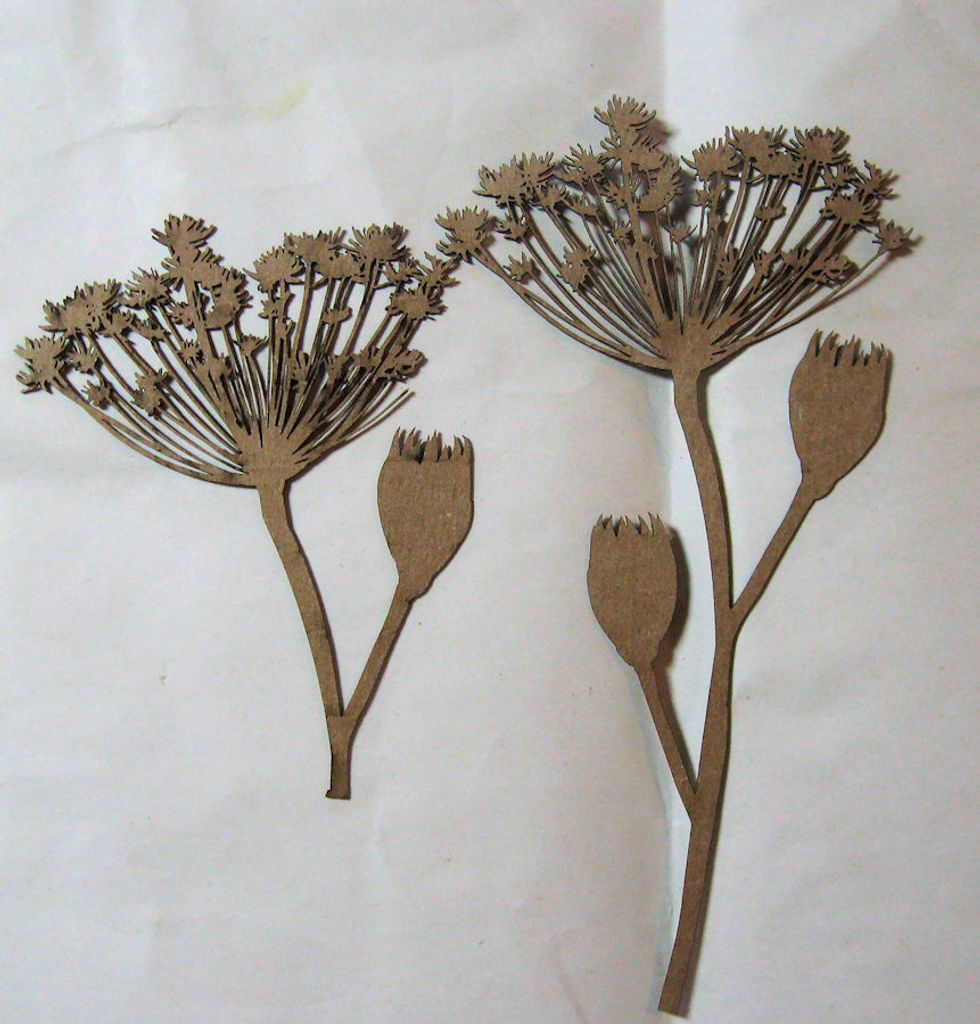 Trim the stems of the Queen Anne's Lace to the desired length. Gather your supplies and get ready to paint!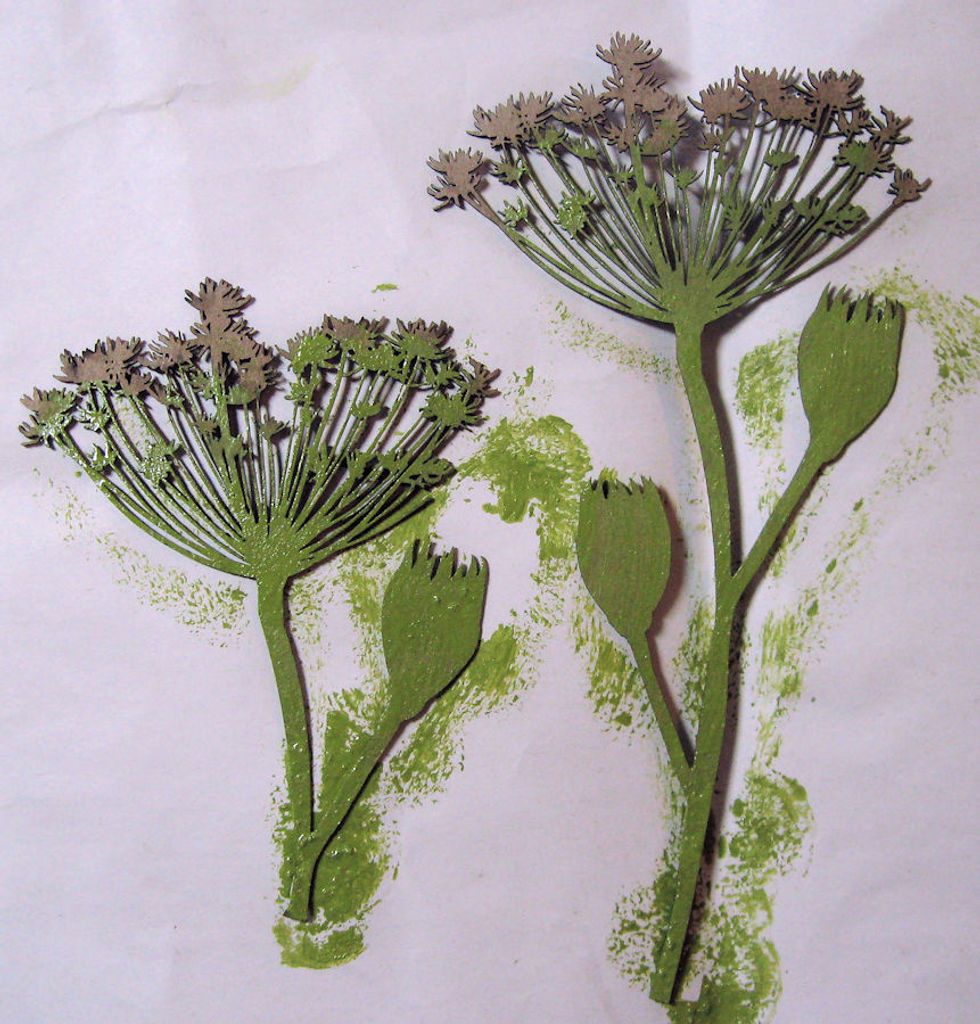 Paint the stems, buds and the base of the flowers with Peeled Paint Distress Ink.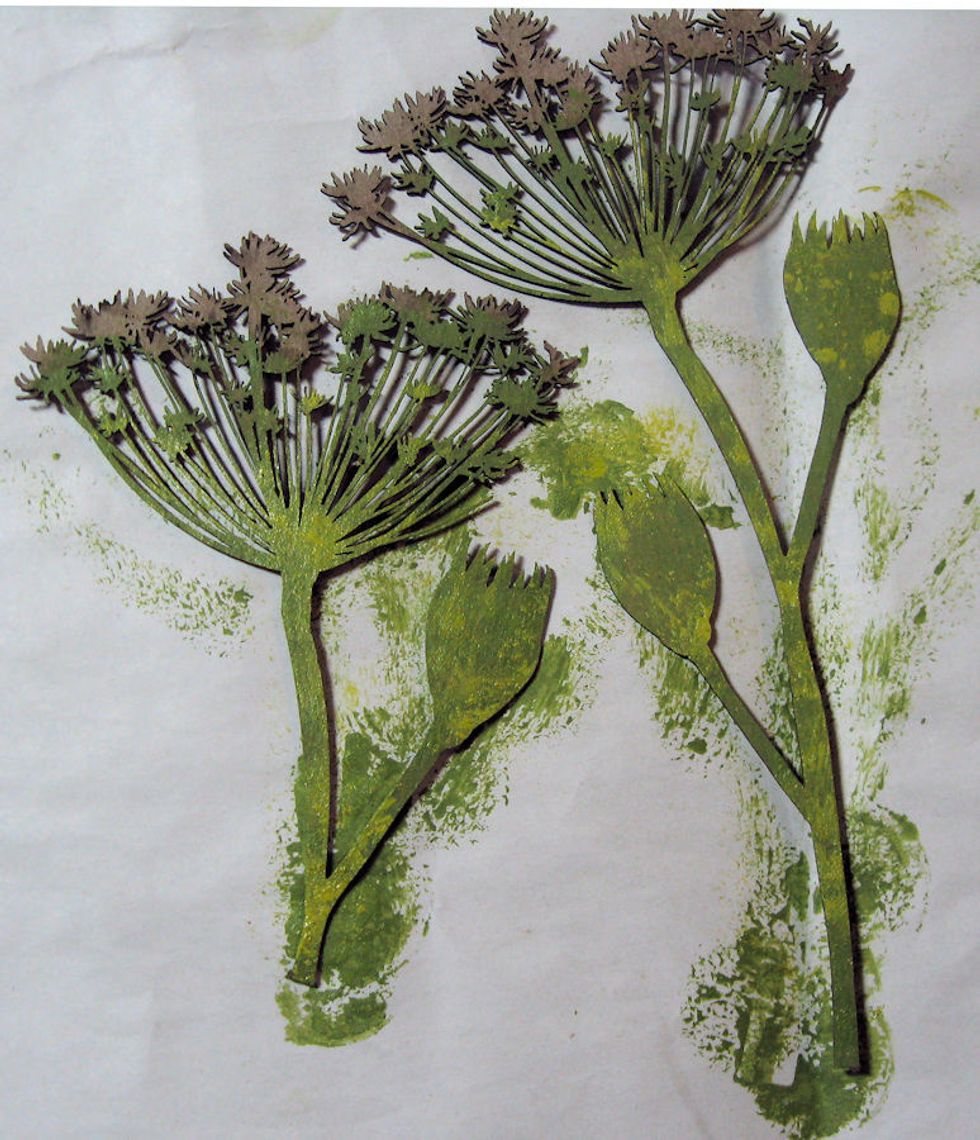 When the first layer is dry, tap on some Shabby Shutters Distress Paint.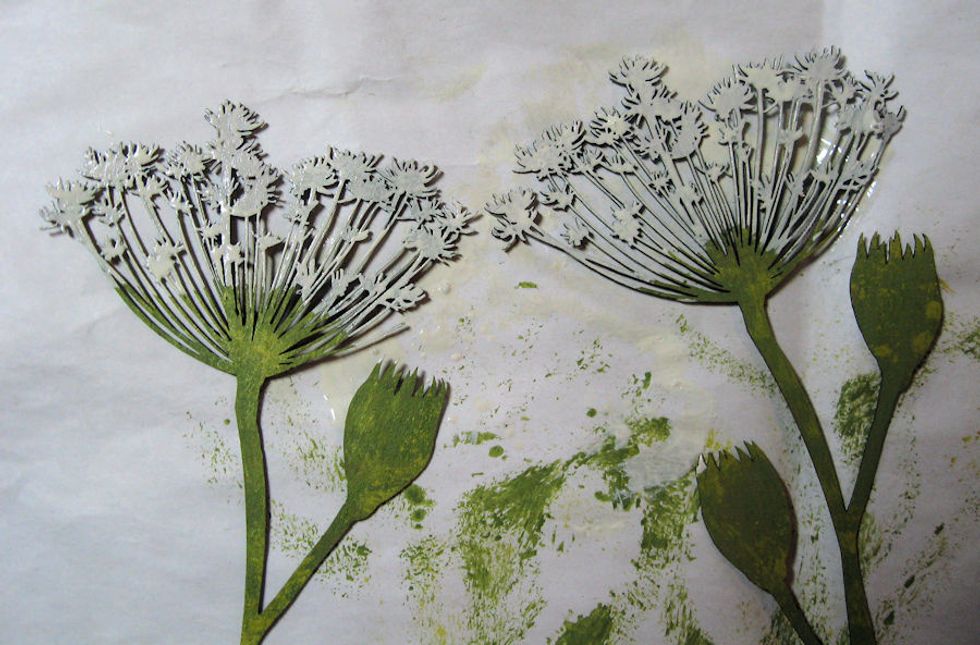 Paint the tops of the flowers with Antique Linen Distress Paint. Use a nice thick coat.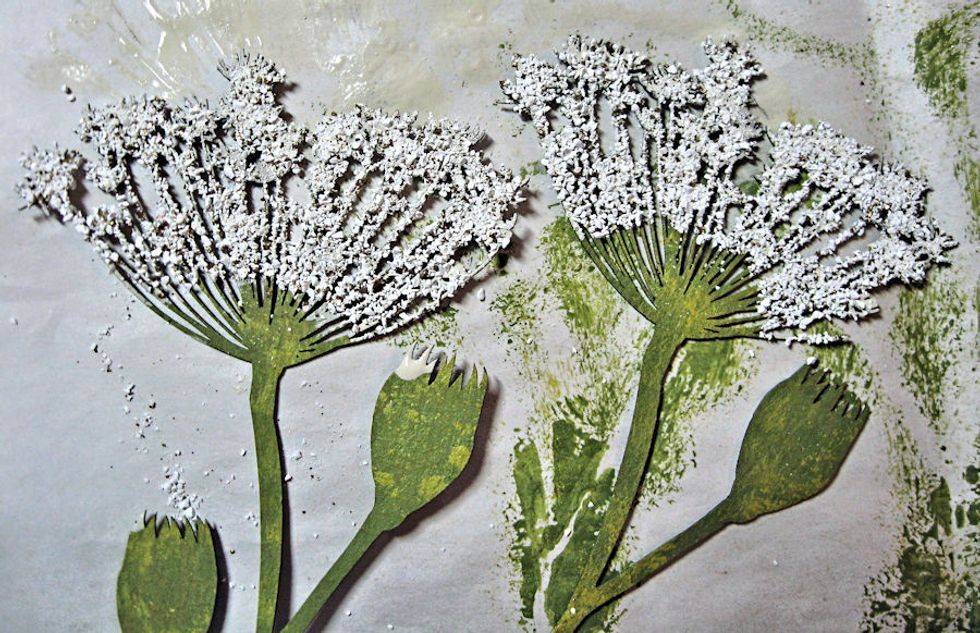 While the paint is still wet, sprinkle liberally with Shabby White Embossing Enamel. Tap the excess off into a tray or catch on a clean sheet of paper. You can use it again on another project!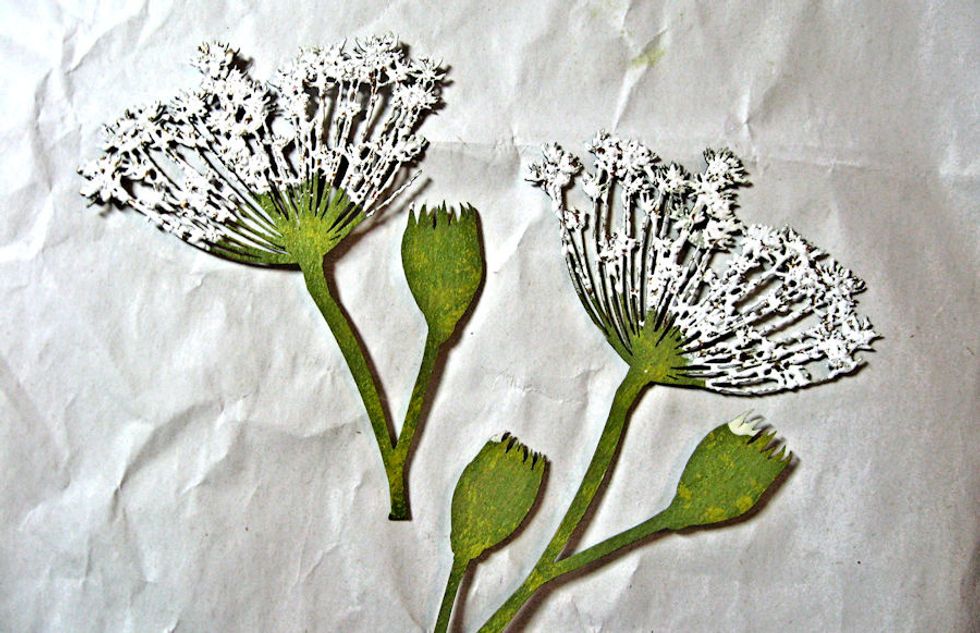 Heat emboss with a heat gun. Start from the underside, moving the gun all around about 1" from the surface. Once the enamel starts to melt, you can emboss from the top side.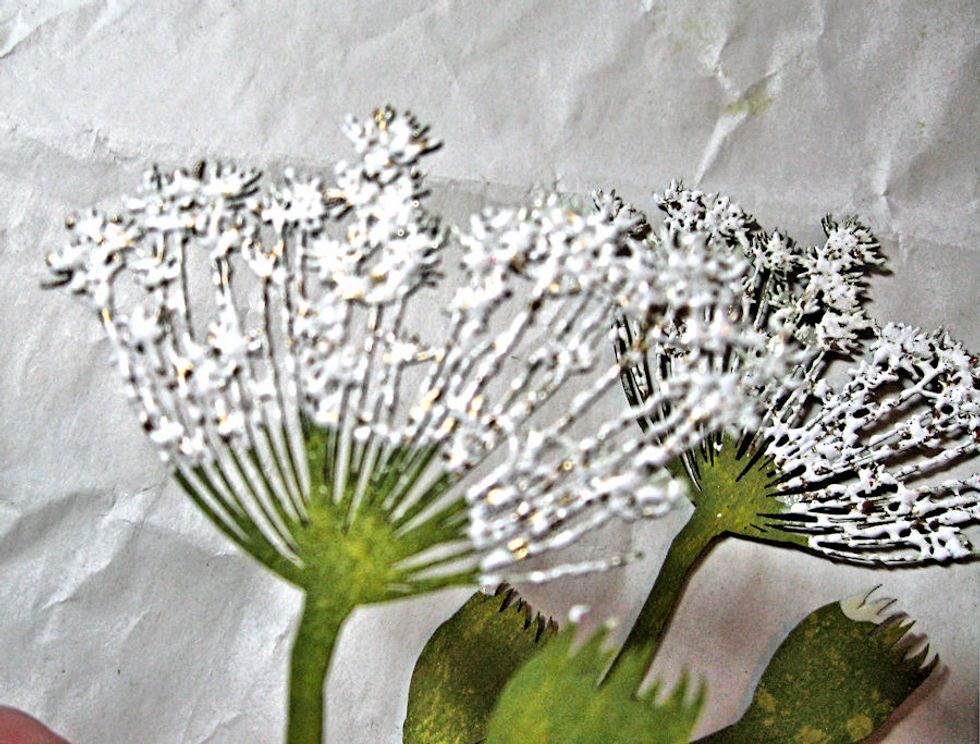 Here's a closeup. You can repeat this process if you are not happy with the coverage, but I find that once is usually enough. The secret is to add the embossing enamel while the paint is WET.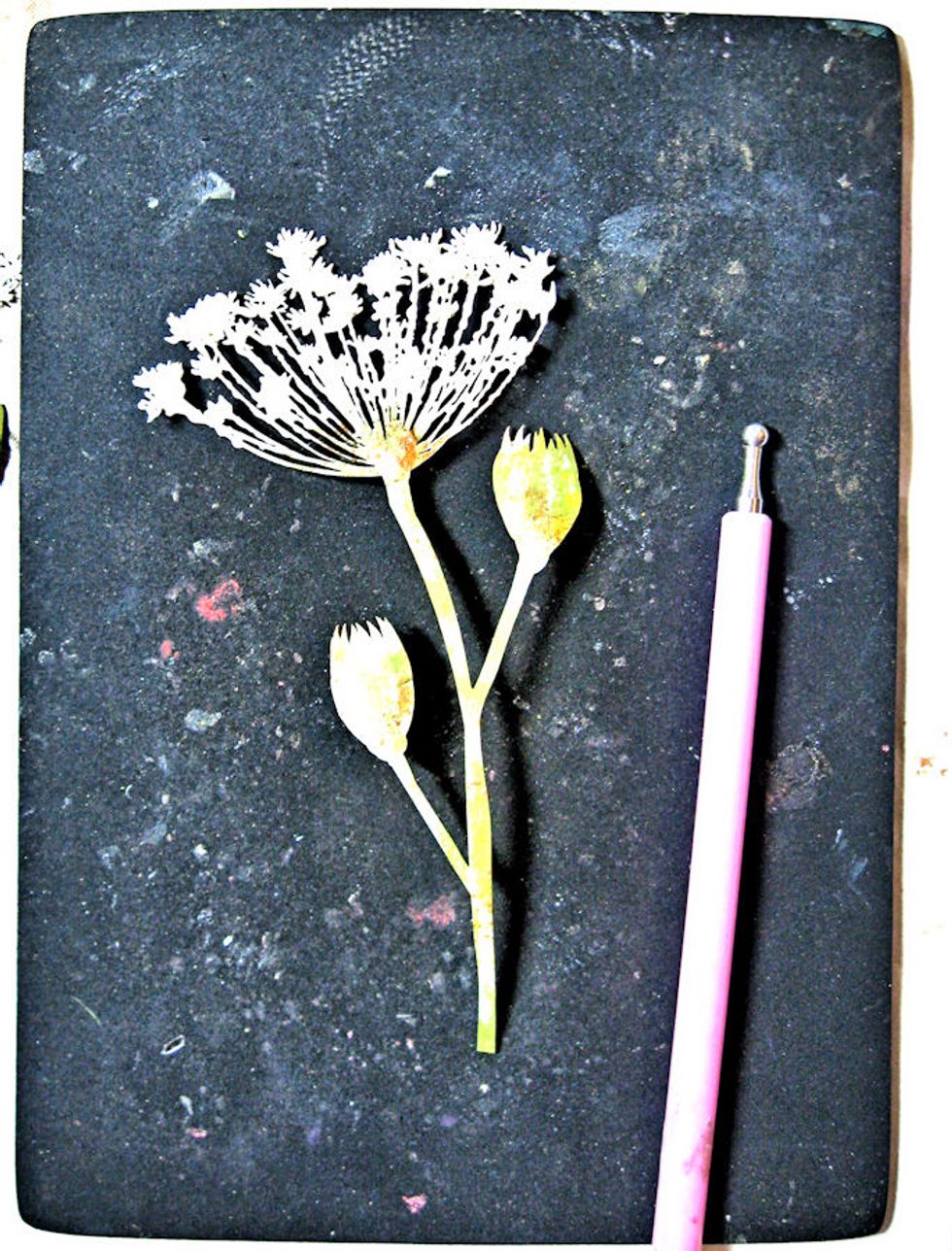 Spritz the back side of the chipboard very lightly with a mist of water. Place on a foam pad and use a stylus to shape the buds. Round out the edges and press in the center. Let dry.
As a final step, I painted the stems and buds with Glossy Accents. Arrange the chipboard on your prepared card. Glossy accents works well for this, too!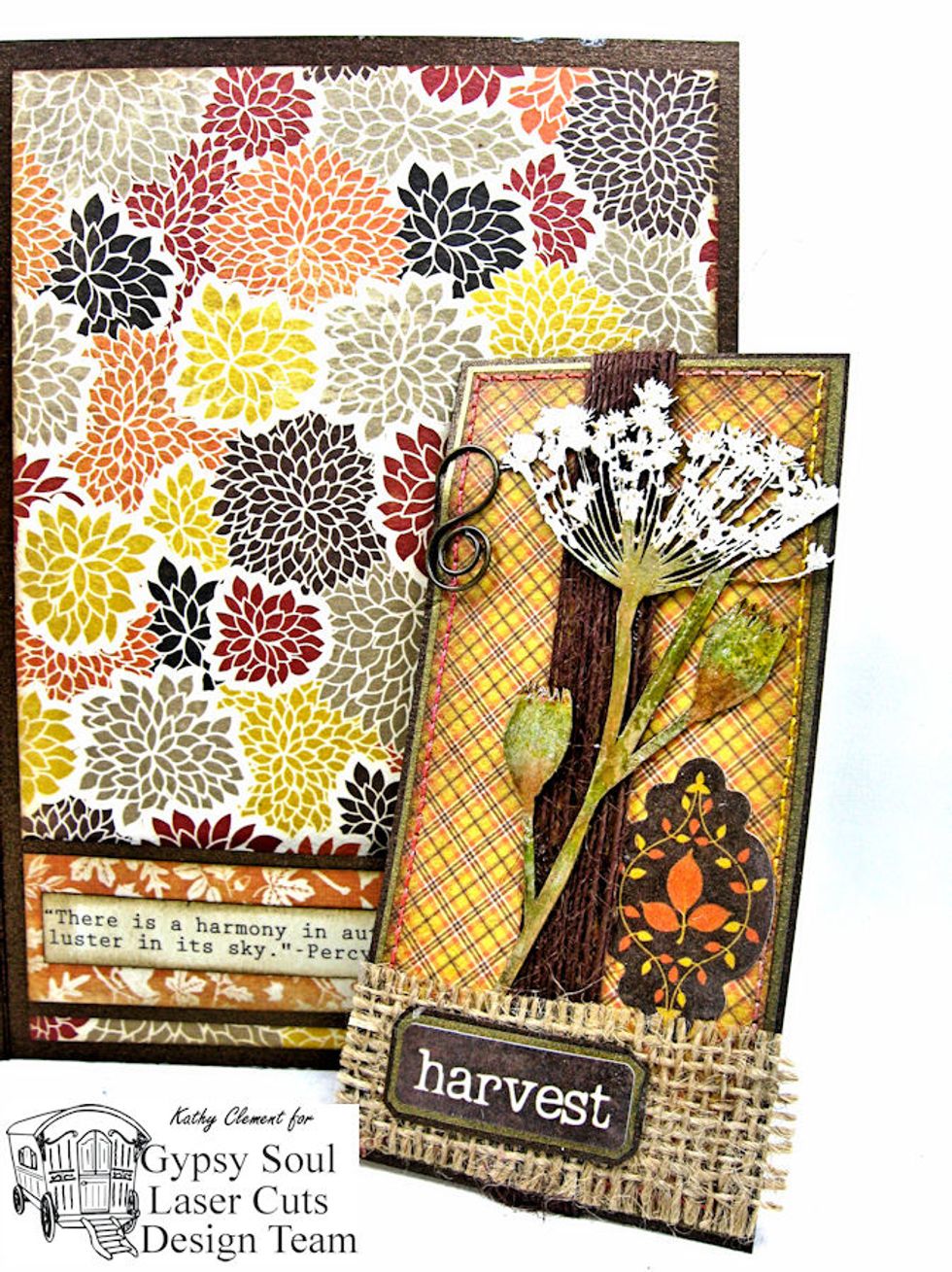 Use any extra pieces to create a small bookmark for the inside of my card. I also tapped the tips and base with Antique Bronze Distress Paint. Just use the tip of your finger for this. less is more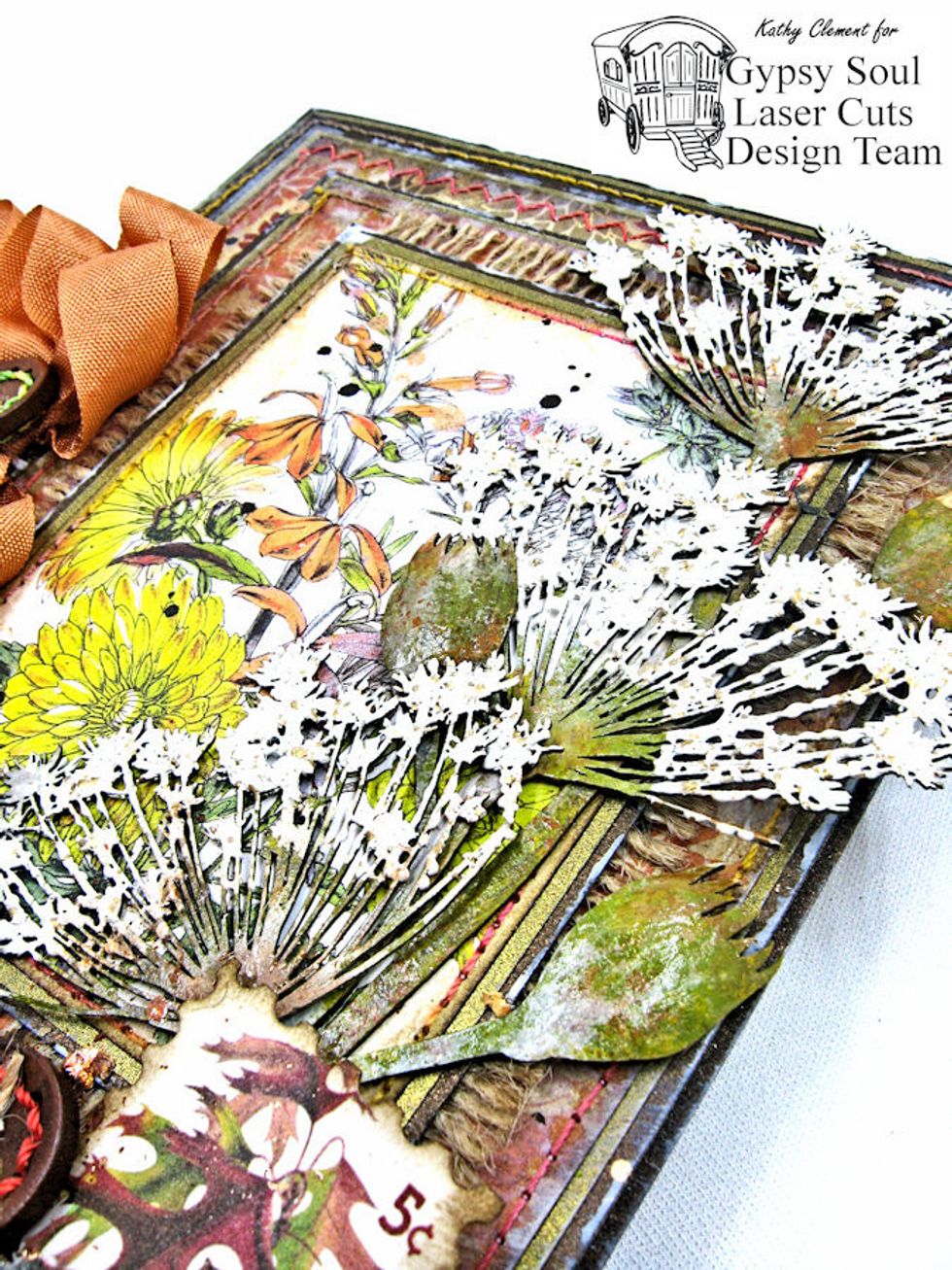 I hope you'll give this fun technique a try! I'd love to hear your comments and questions below. Thanks for stopping by! Now go get your craft on!
Gypsy Soul Laser Cuts (GSL) chips
Stampendous Shabby White Embossing Enamel
Antique Linen Distress Paint
Shabby Shutters Distress Paint
Peeled Paint Distress Paint
Twisted Citron Distress Paint
Aged Bronze Distress Paint
Glossy Accents
Stylus and foam mat
Authentique Harvest paper collection
paint brush
heat gun
Burnt rust seam binding ribbon
Kathy Clement
I'm a wife, a mom and a Nana who loves to play with paper. Married for 40 years, I am a full time designer, life long learner, and pretty darn good cook.