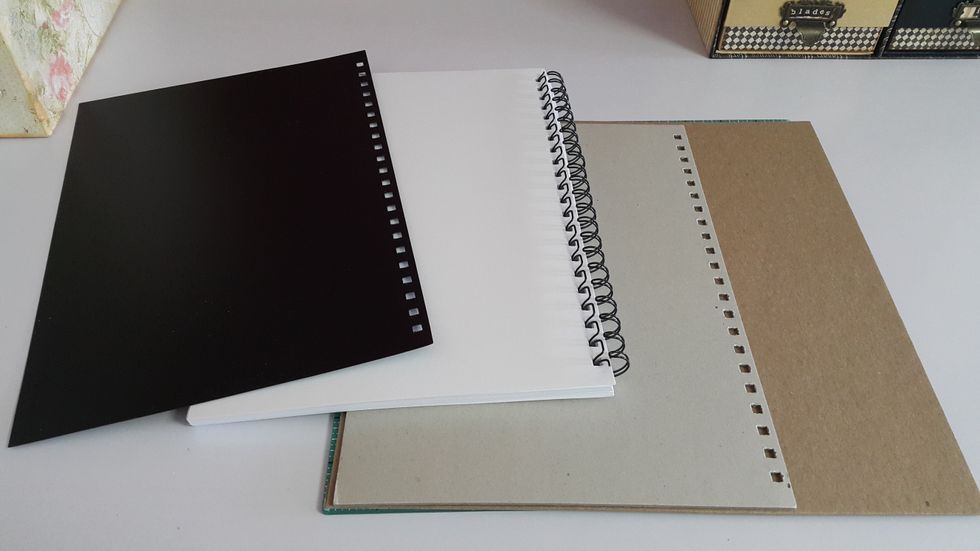 If your art journal is not a chipboard cover, remove it by just simply open the wire a bit.
Trace the size and the holes on a piece of chipboard, then trim.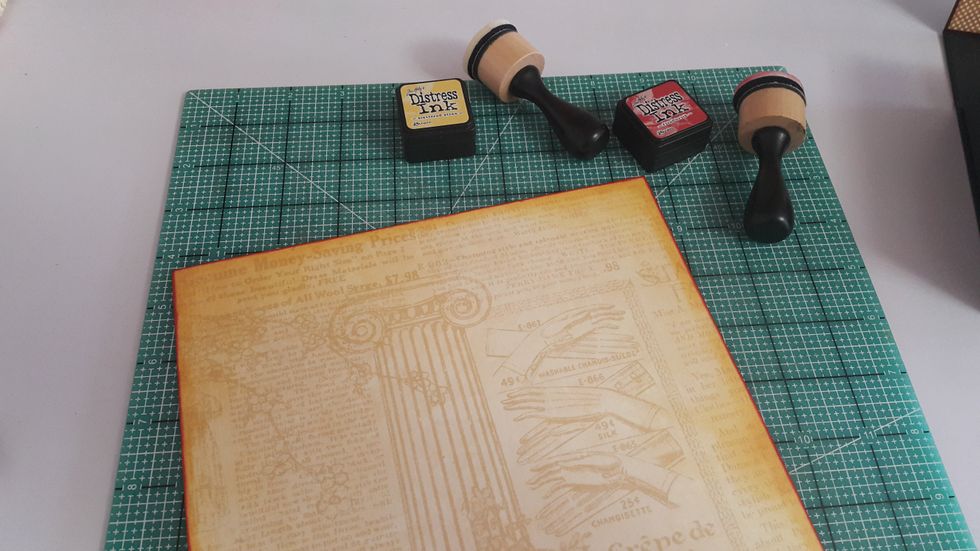 Cover the front of the chipboard with paper, apply Distress Ink if desired.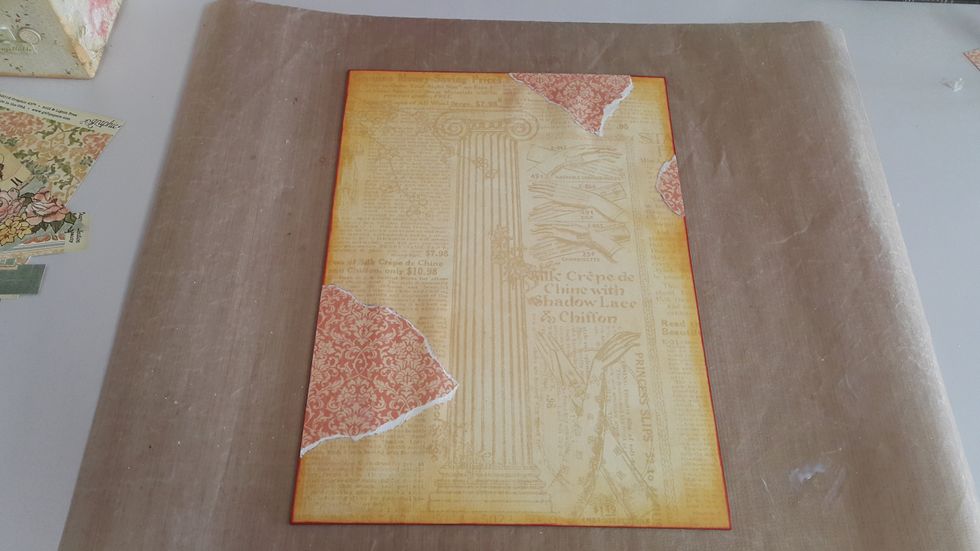 Add layers of papers on the background for extra texture and patterns.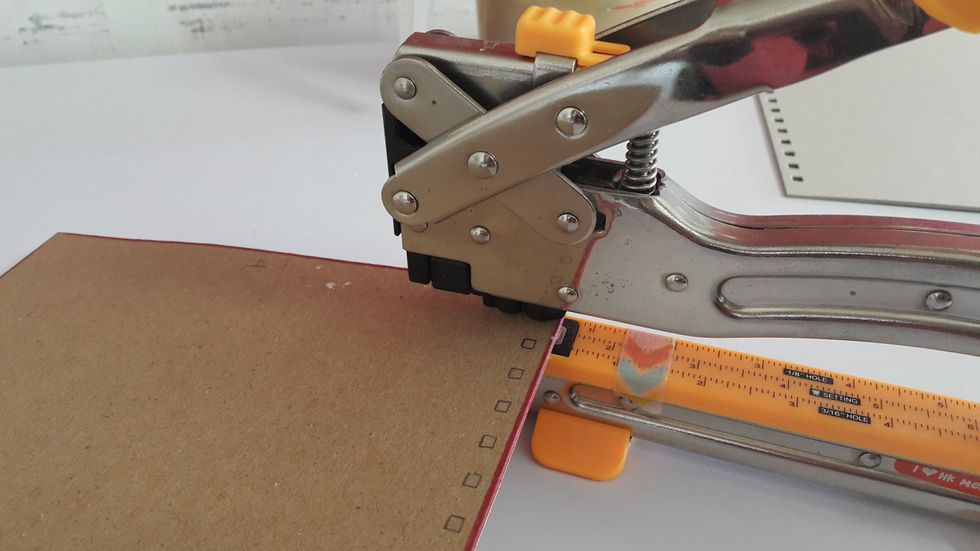 According to the holes you traced before, punch holes with WRMK Big Bite, no need to care they are circle or square.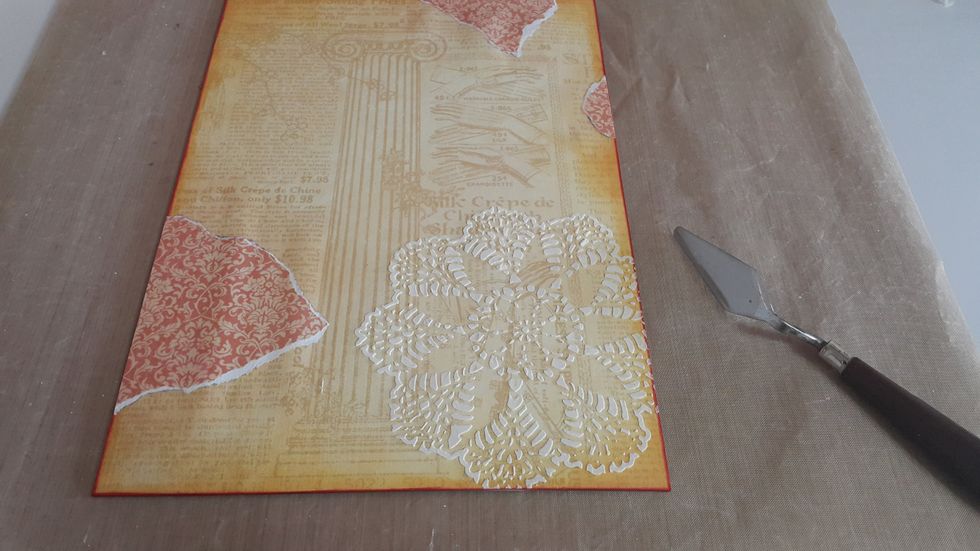 Apply modling paste with stencil on places you like.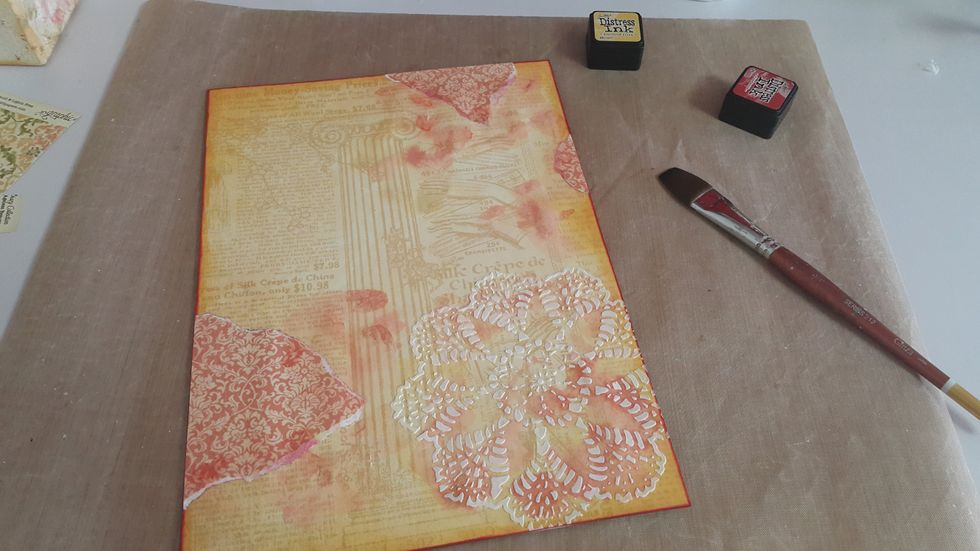 You can add colors with whatever you like, Distress Ink or spray or Gelatos works fine.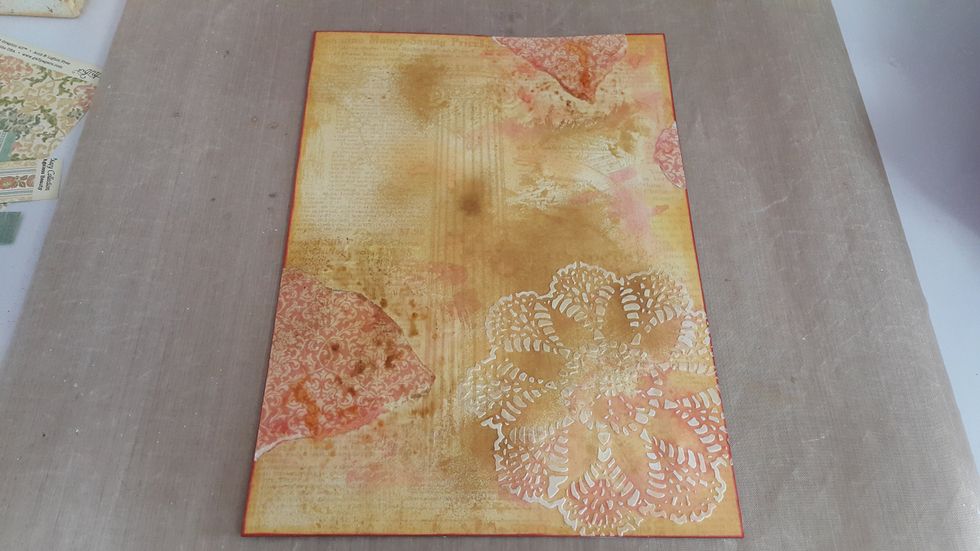 Add more different colors.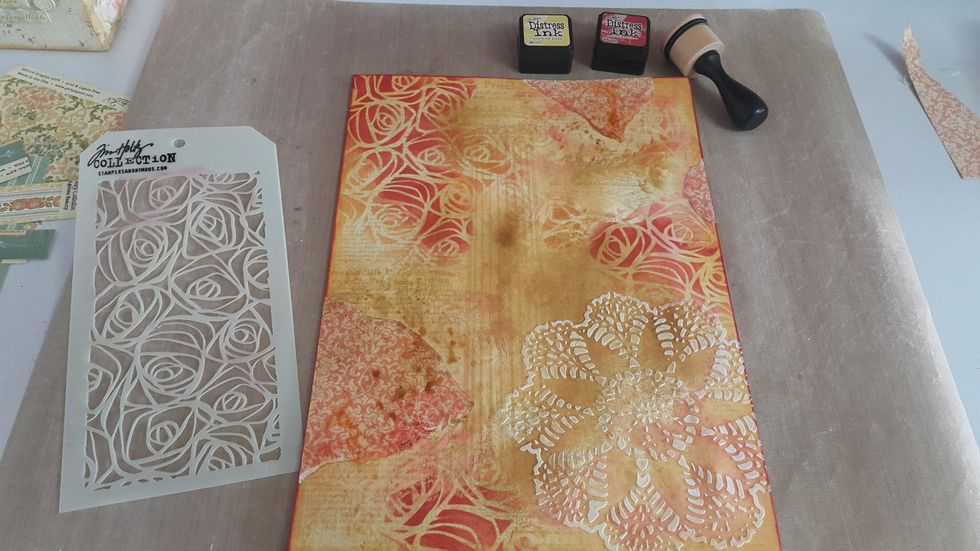 Use Distress Ink and stencils to add more pattern on the background.
If you are planning to have the embellishments in the middle of the page, add stamping by the side with Archival Ink.
Add paper strips and pearls, and also twines for background.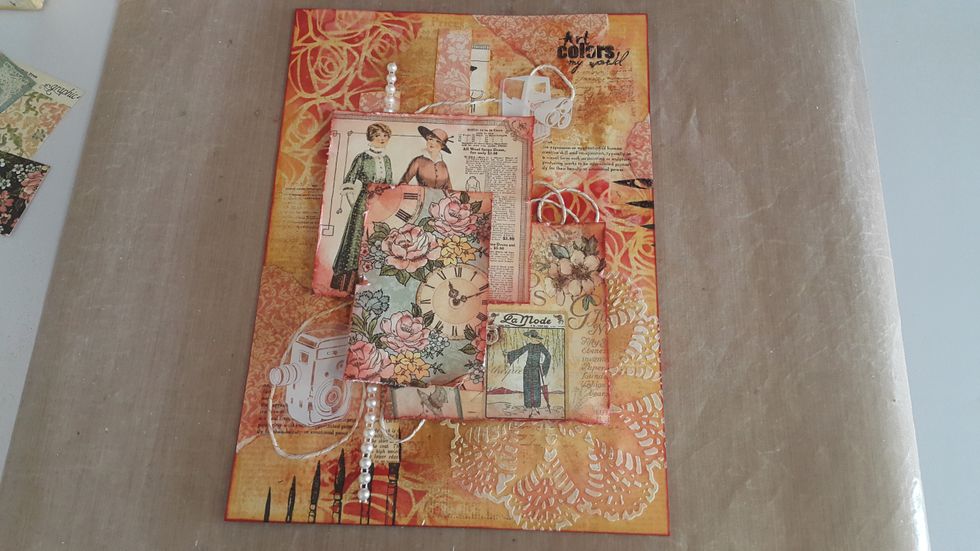 Add pattern papers in squares or in rectangles, distress the edges for more dimension, use foam tape is desired.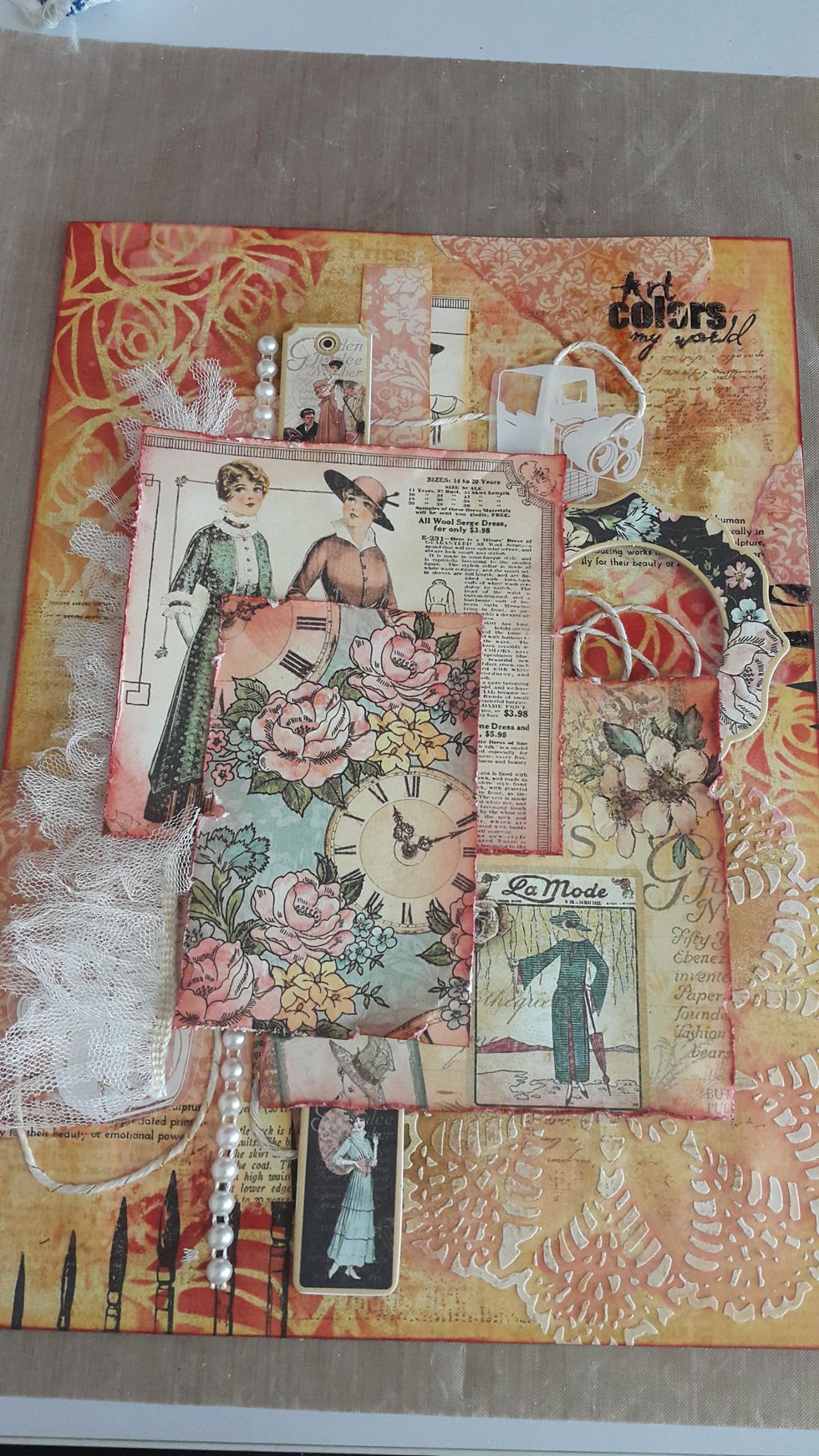 Add some lace or chipboard.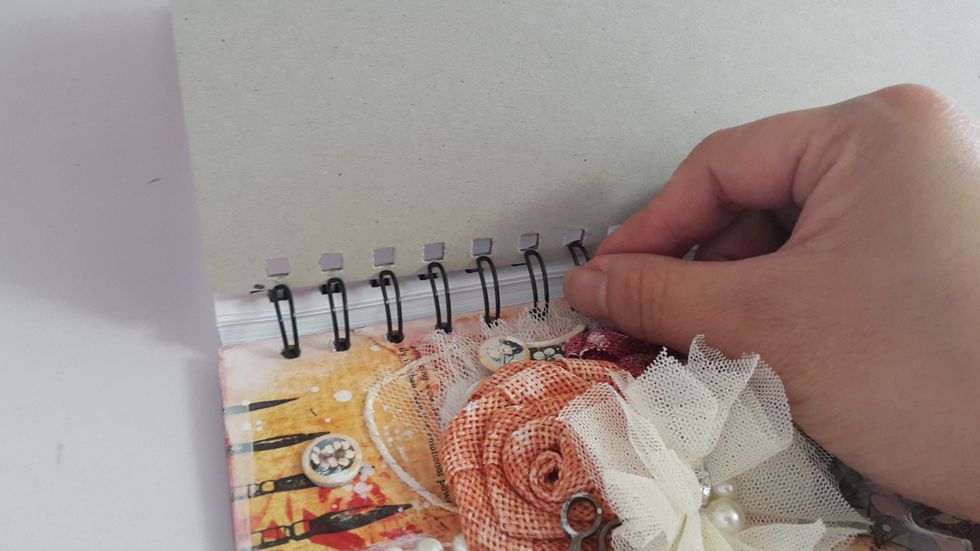 After finished the decoration, put the front and back cover into the wire. The followings are the details on the cover I have made.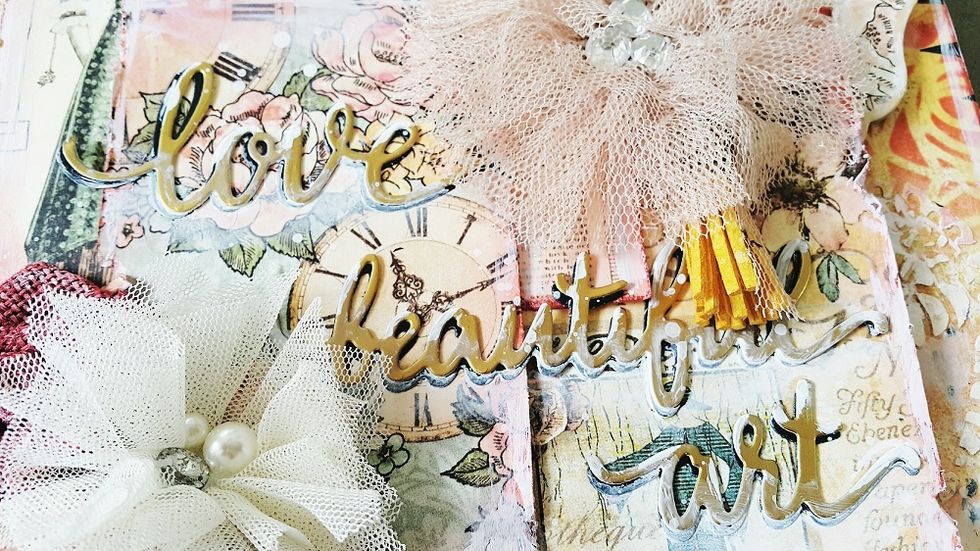 I die-cutting matte gold and black cardstock for the title, adding gesso for extra touch.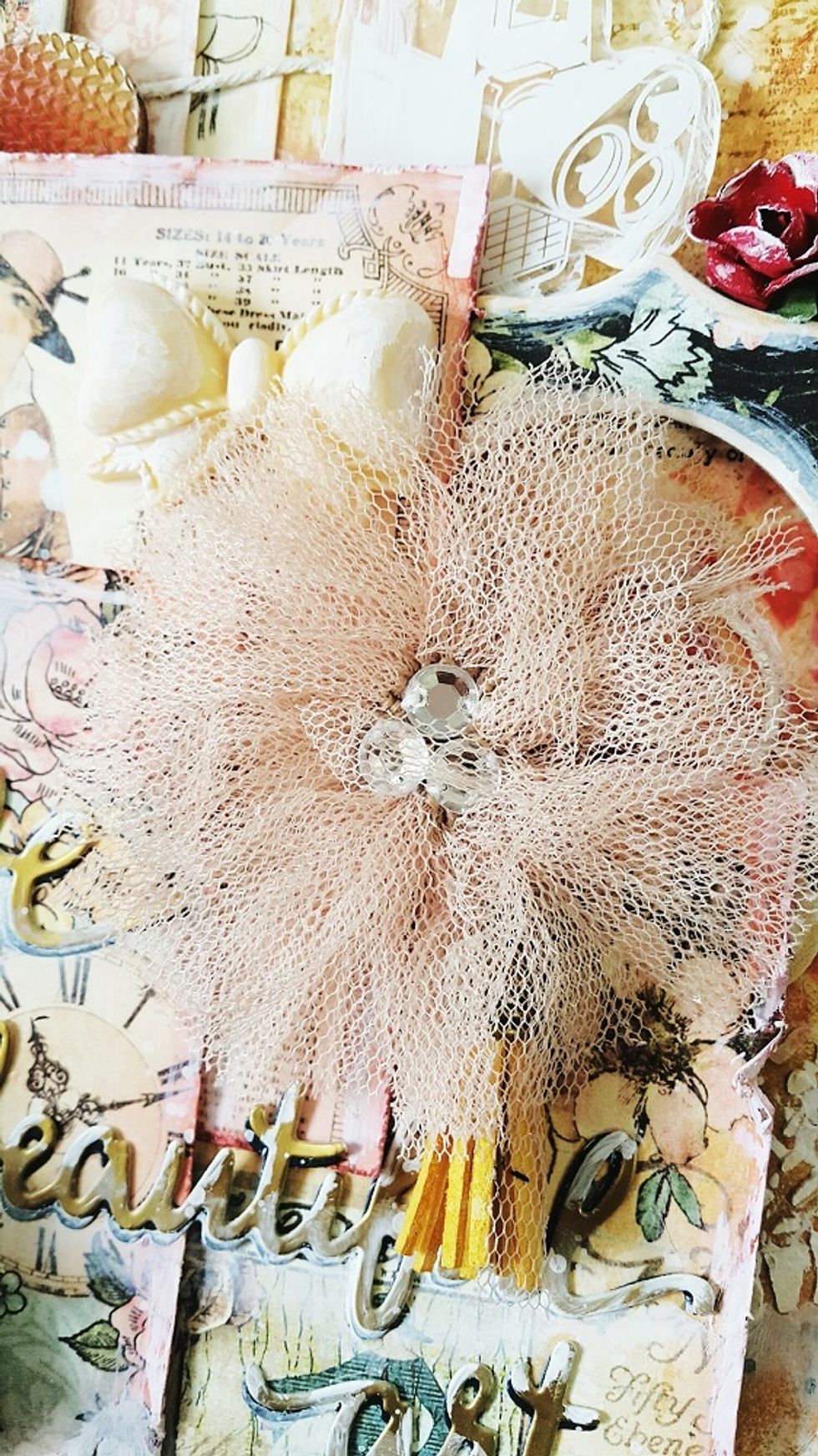 I love Maya Road tulle flowers, the pearls and blings inside add a great shine to the project.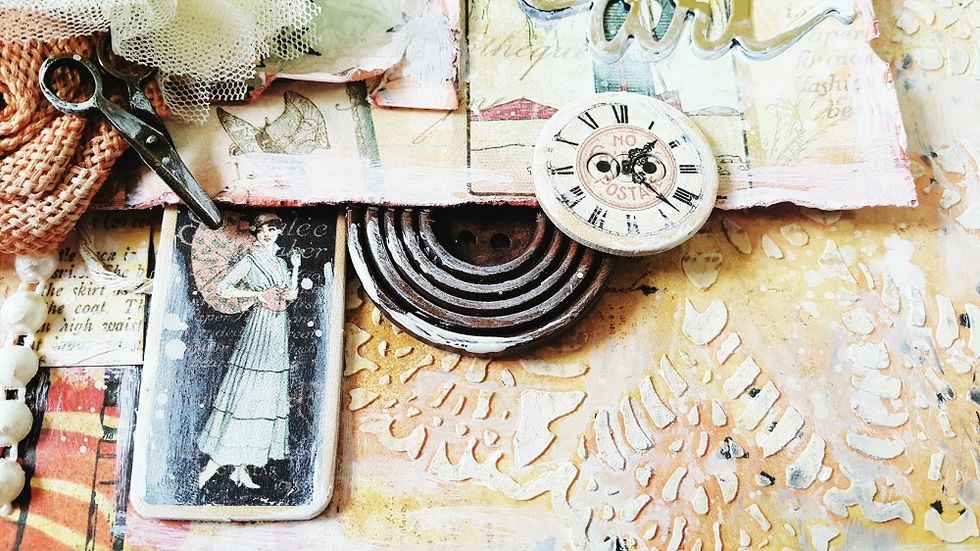 The Maya Road wood button matched perfectly with Graphic 45 collections, its a bit country and vintage.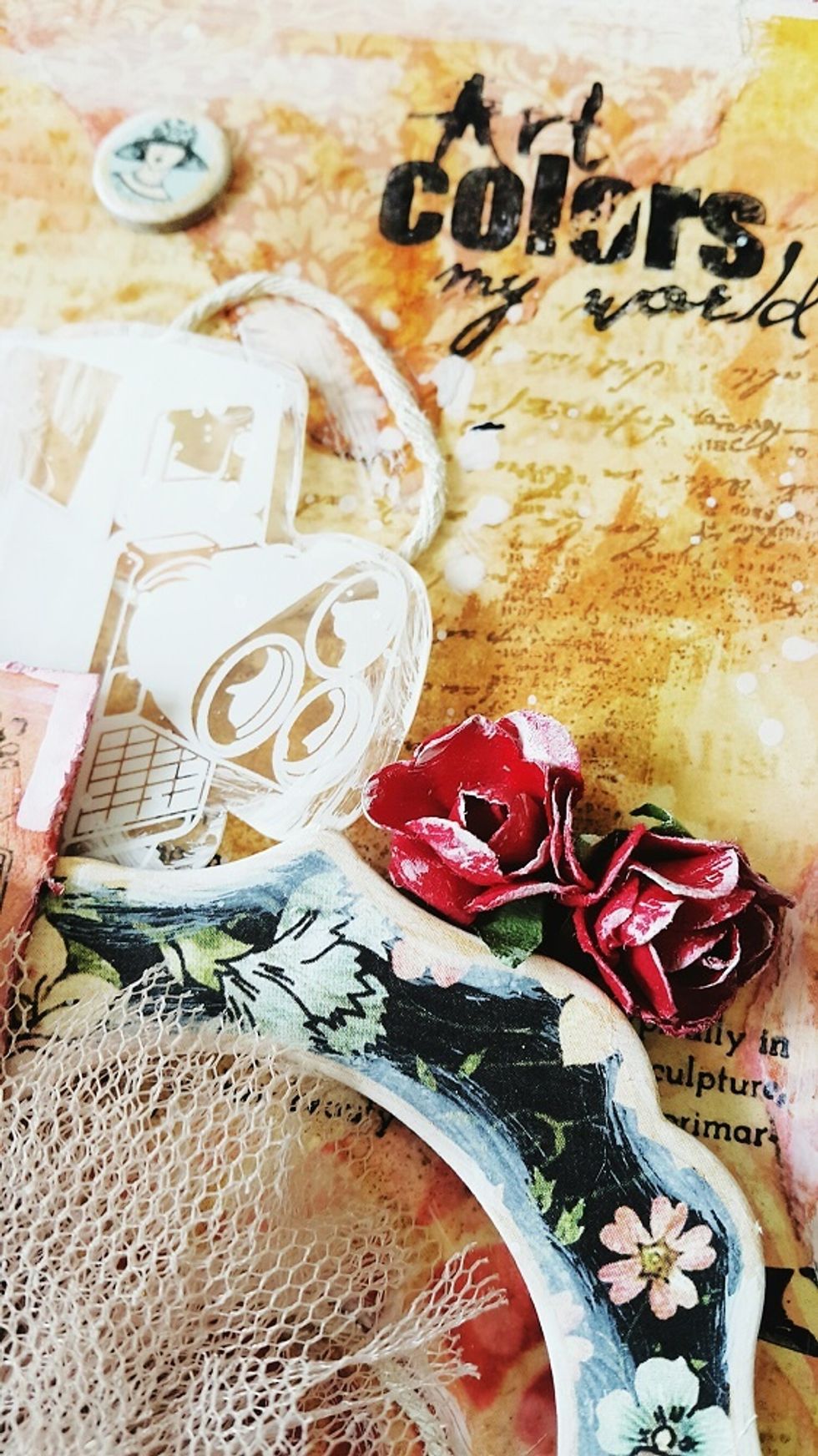 Red roses are always perfect for faminine theme projects.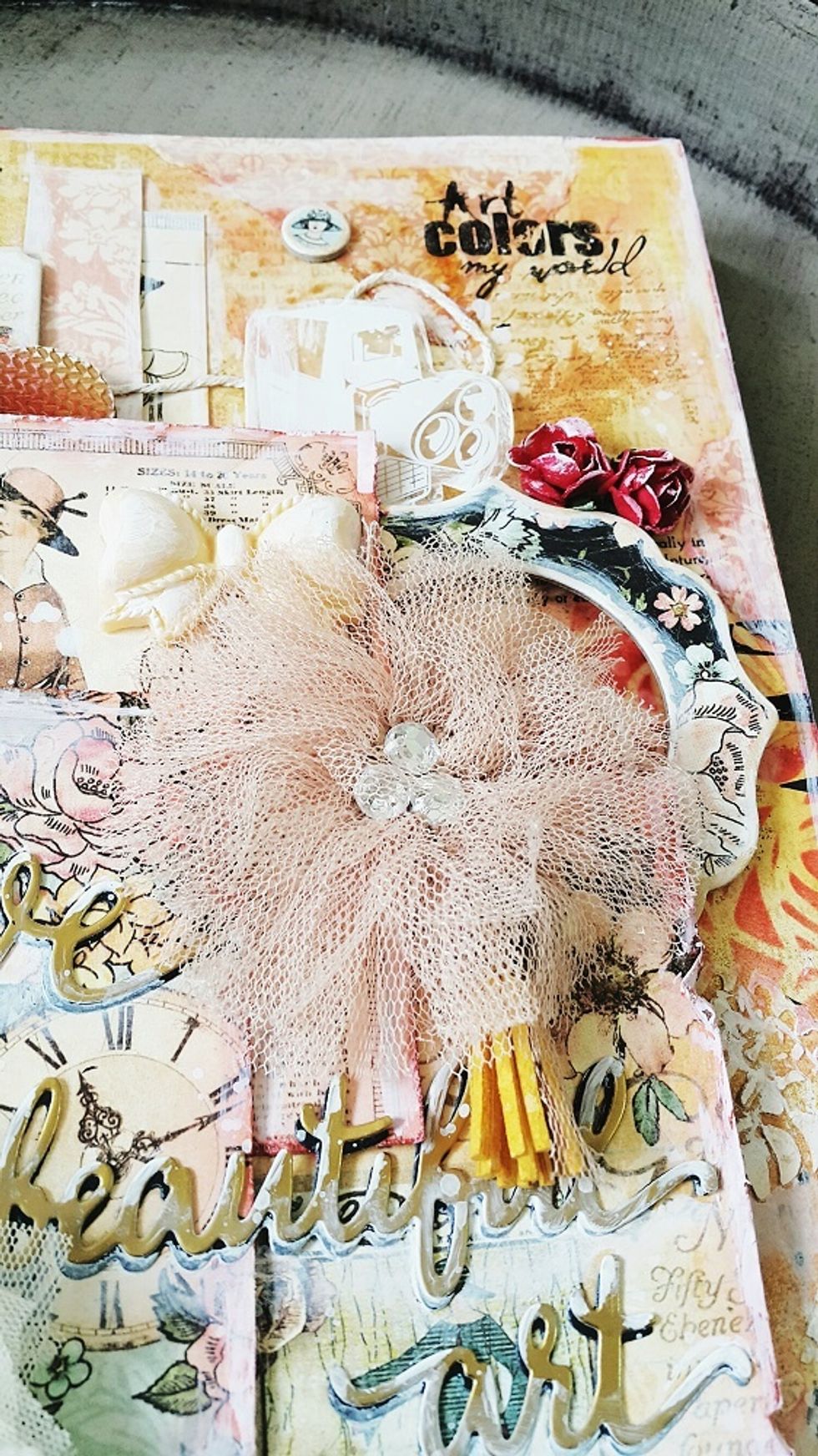 I added a bit and a bit gesso on every pieces, love the shabby look.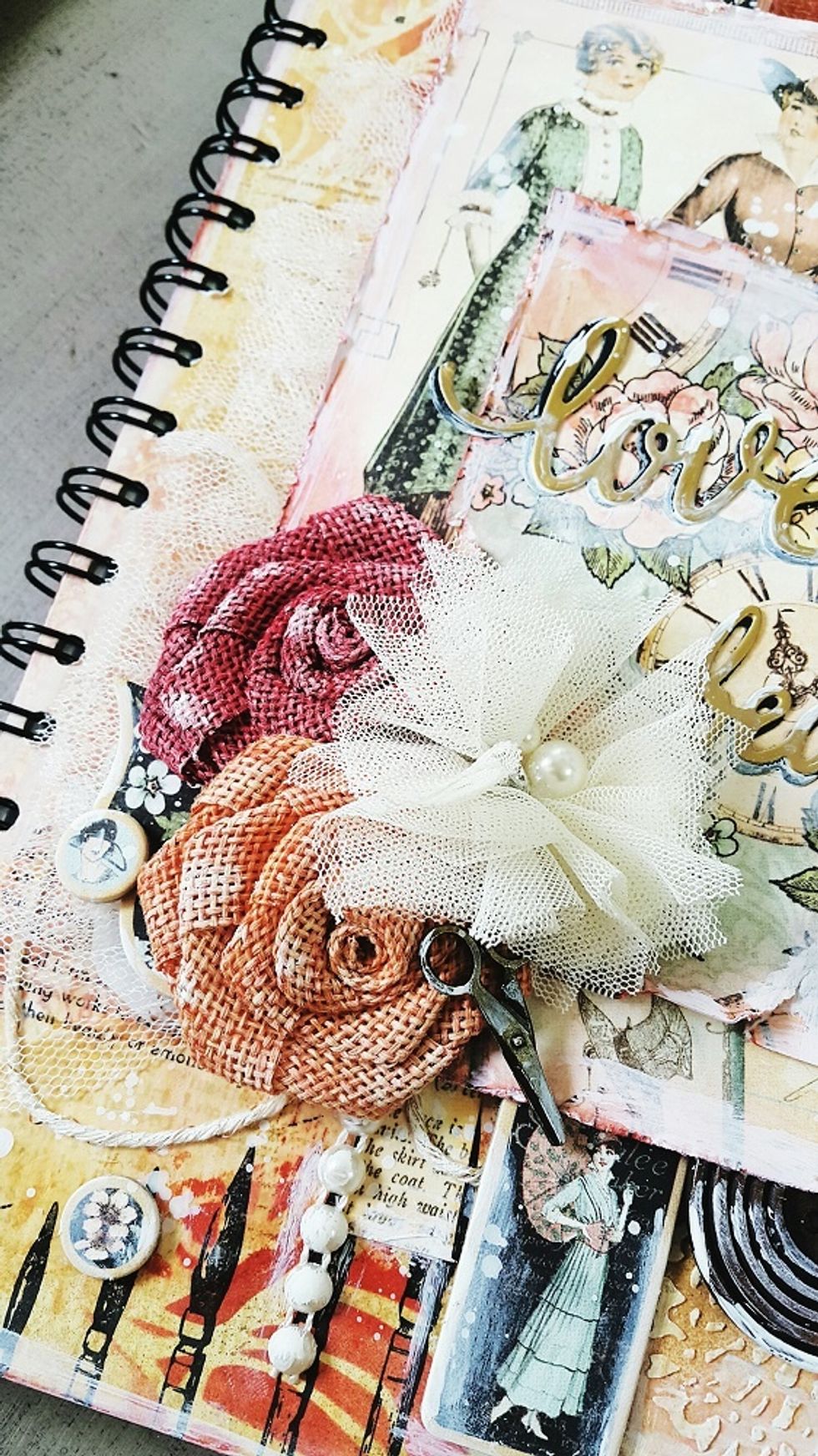 Maya Road Burlap Roses are another favourite of mine, love the vintage colors.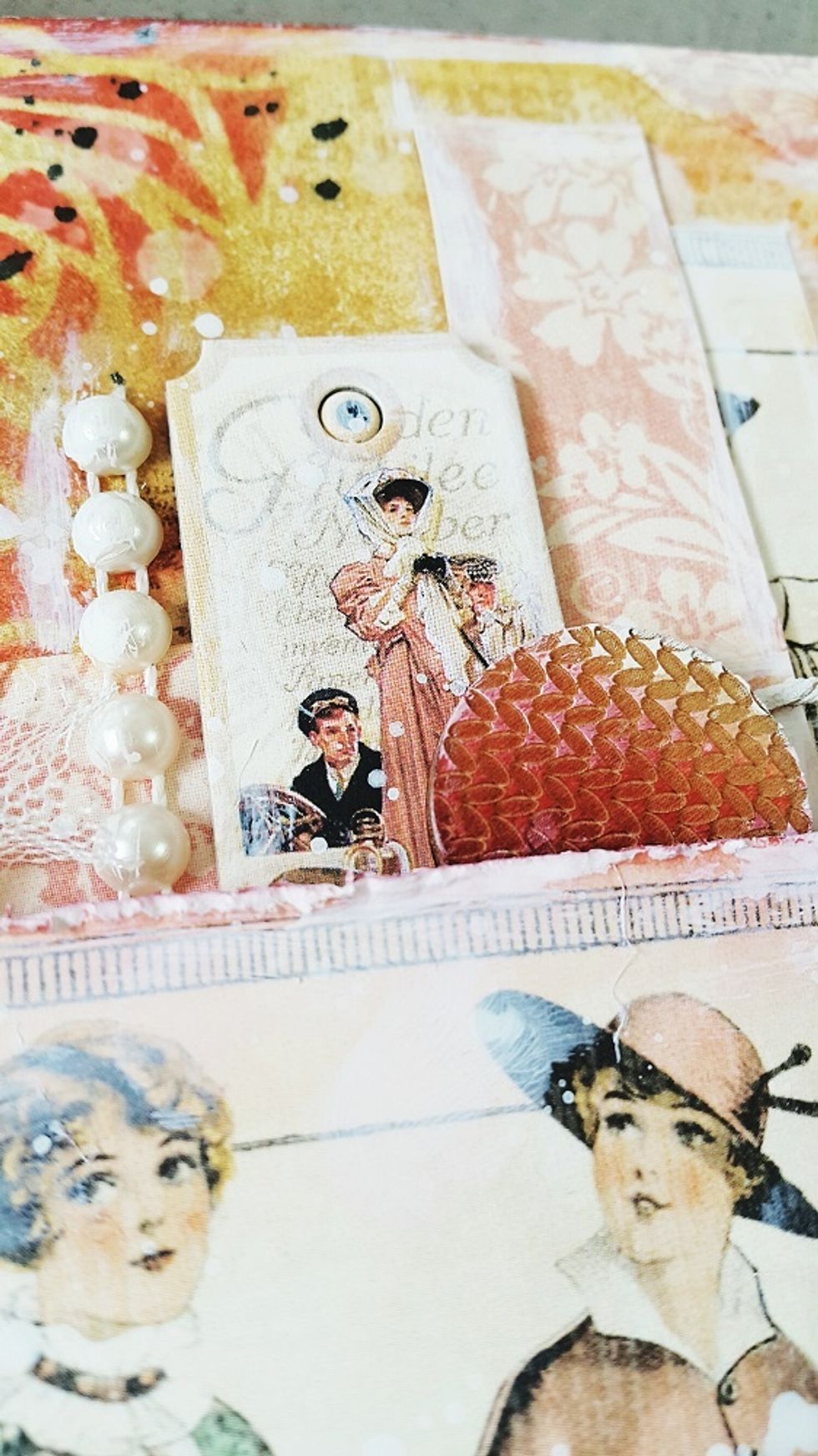 Color the wood token from Maya Road with Distress Ink, easy with a great result. Enjoy!!!
an art journal or a sketch book
pattern papers
gesso
stencil
molding paste
Distress Ink
Archival Ink
Stamps
Decorative chipboards and embellishments
WRMK Big Bite