How to alter a wood box using art anthology sprays
Alter a Wood Box Using Art Anthology Sprays
4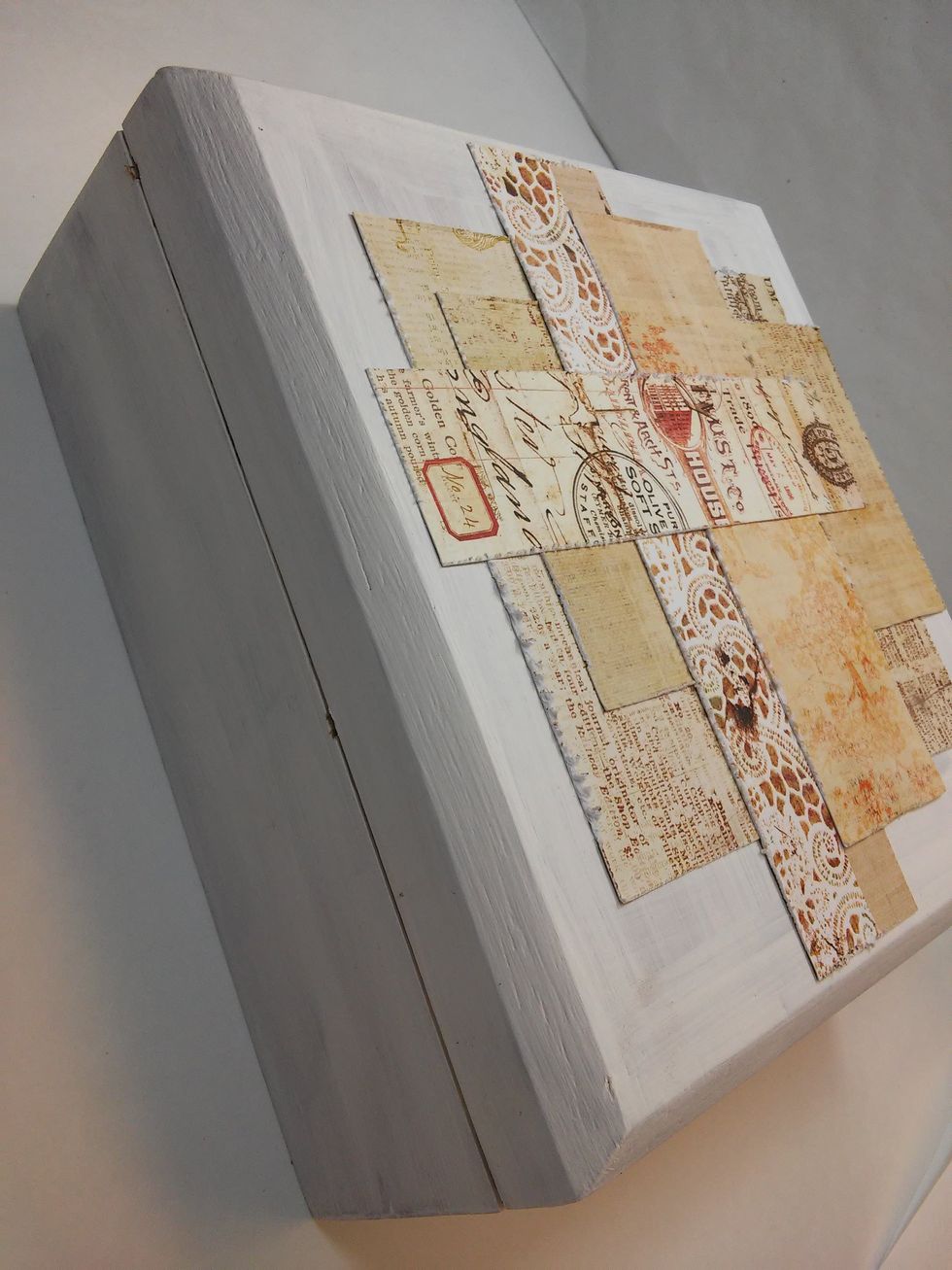 After a couple nice coats of gesso, I added paper to the box to add texture. I scraped the edges of the paper to give them and worn look, with even more texture.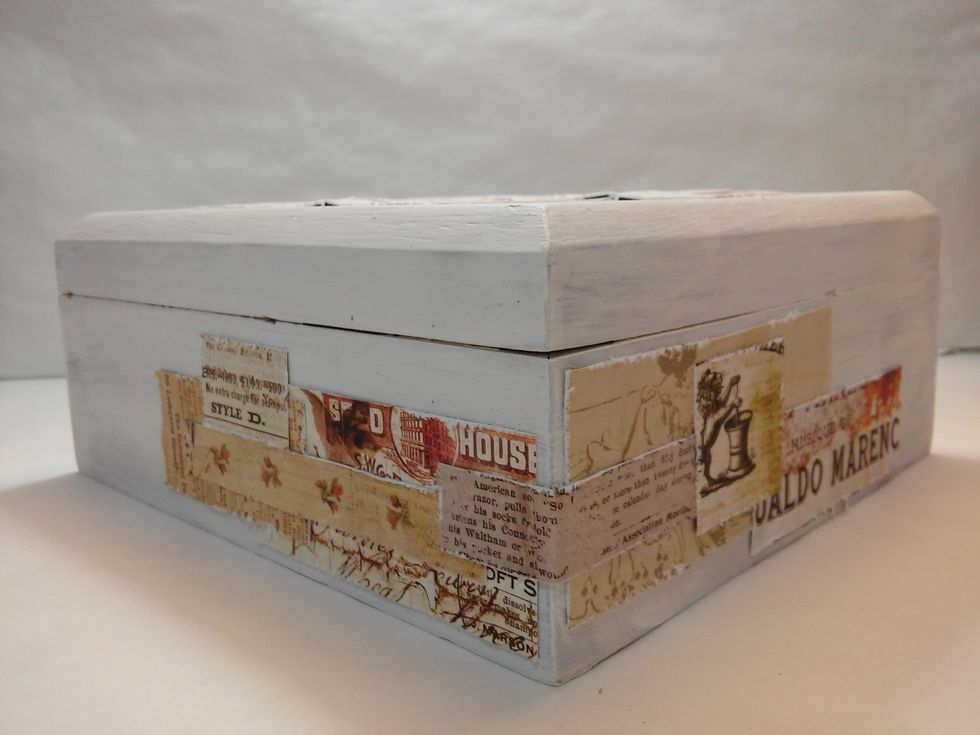 I also added them to the sides of the box.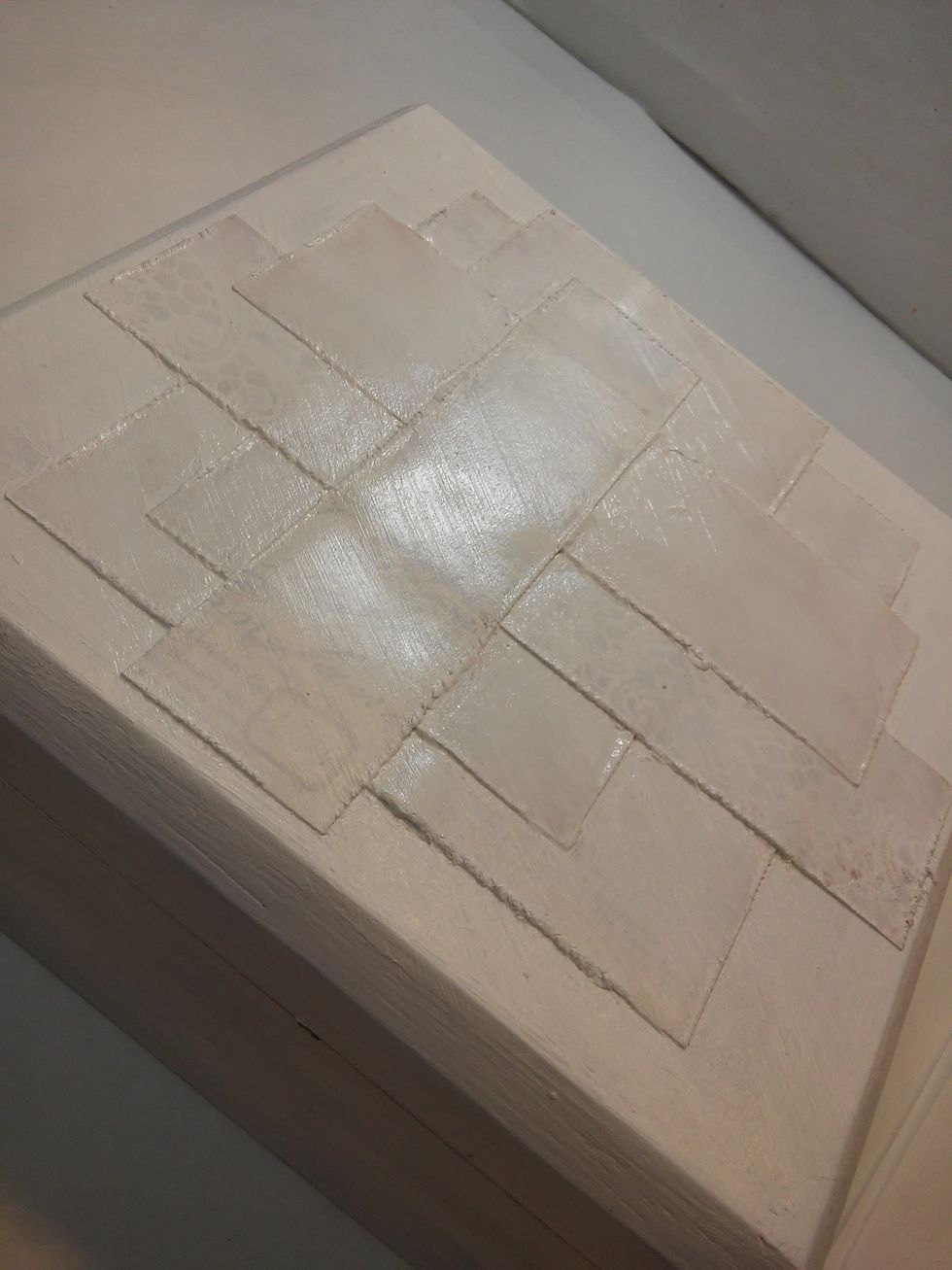 Next, I added a coat of gesso to them.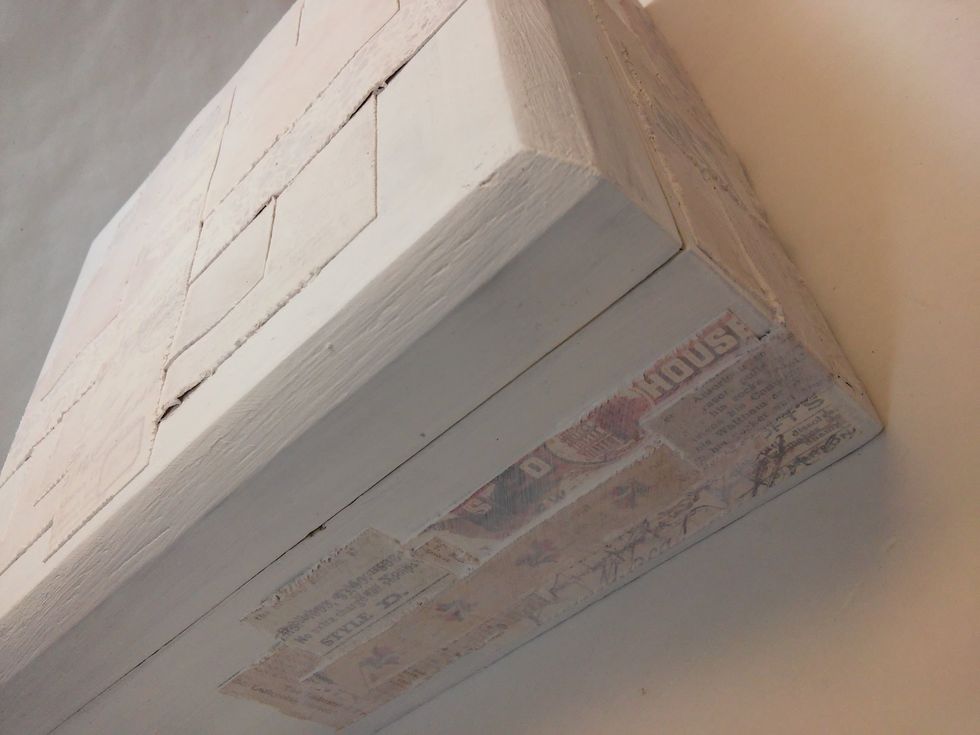 It's nice how with a light coat of gesso painted on you can still see the patterns on the paper.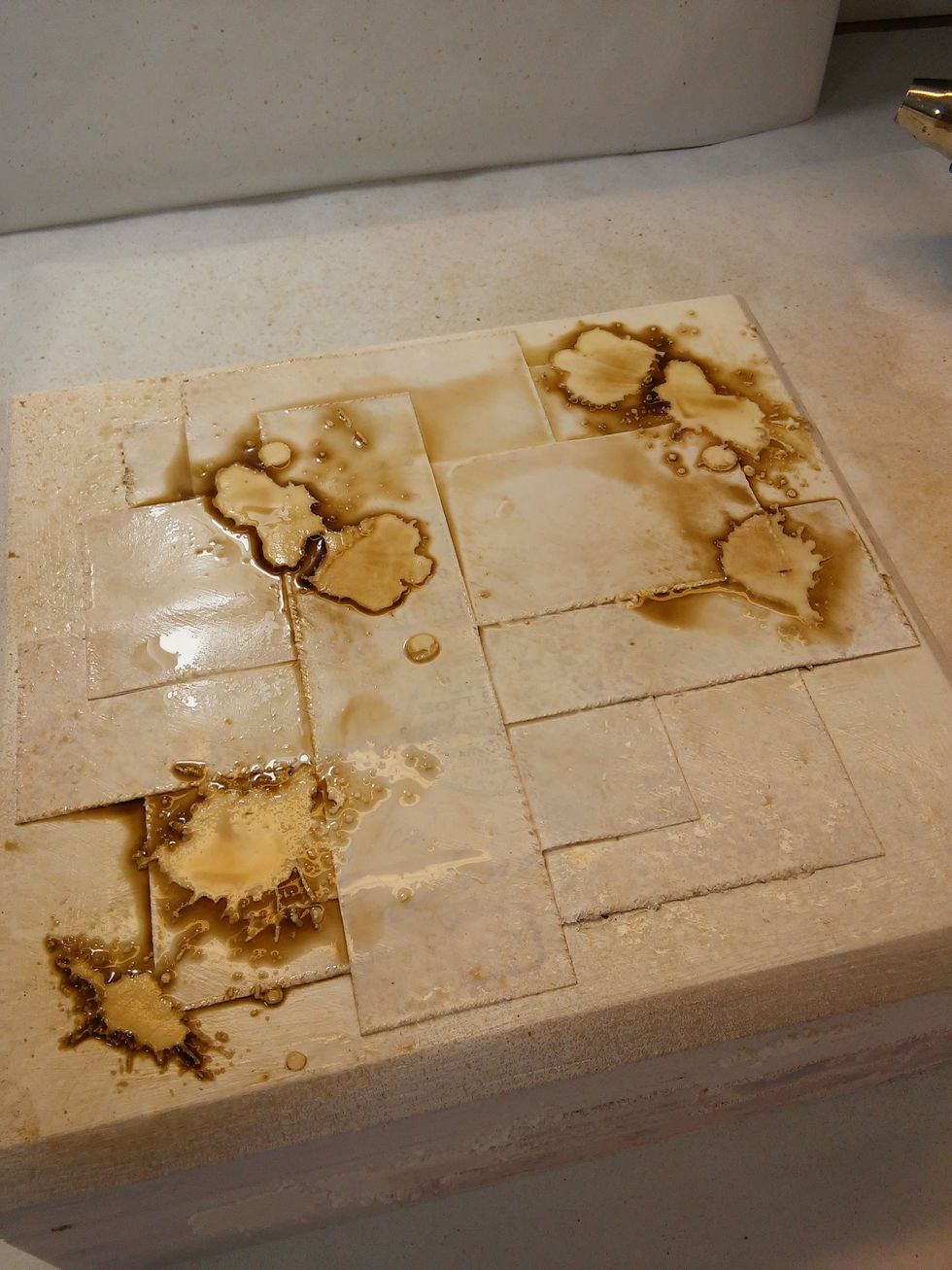 I didn't take a picture of adding the texture here with Such A Drip stencil!!! When it was dry, I used some Warm Colorations Spray that I topped with a few sprays of water to spread it a little more.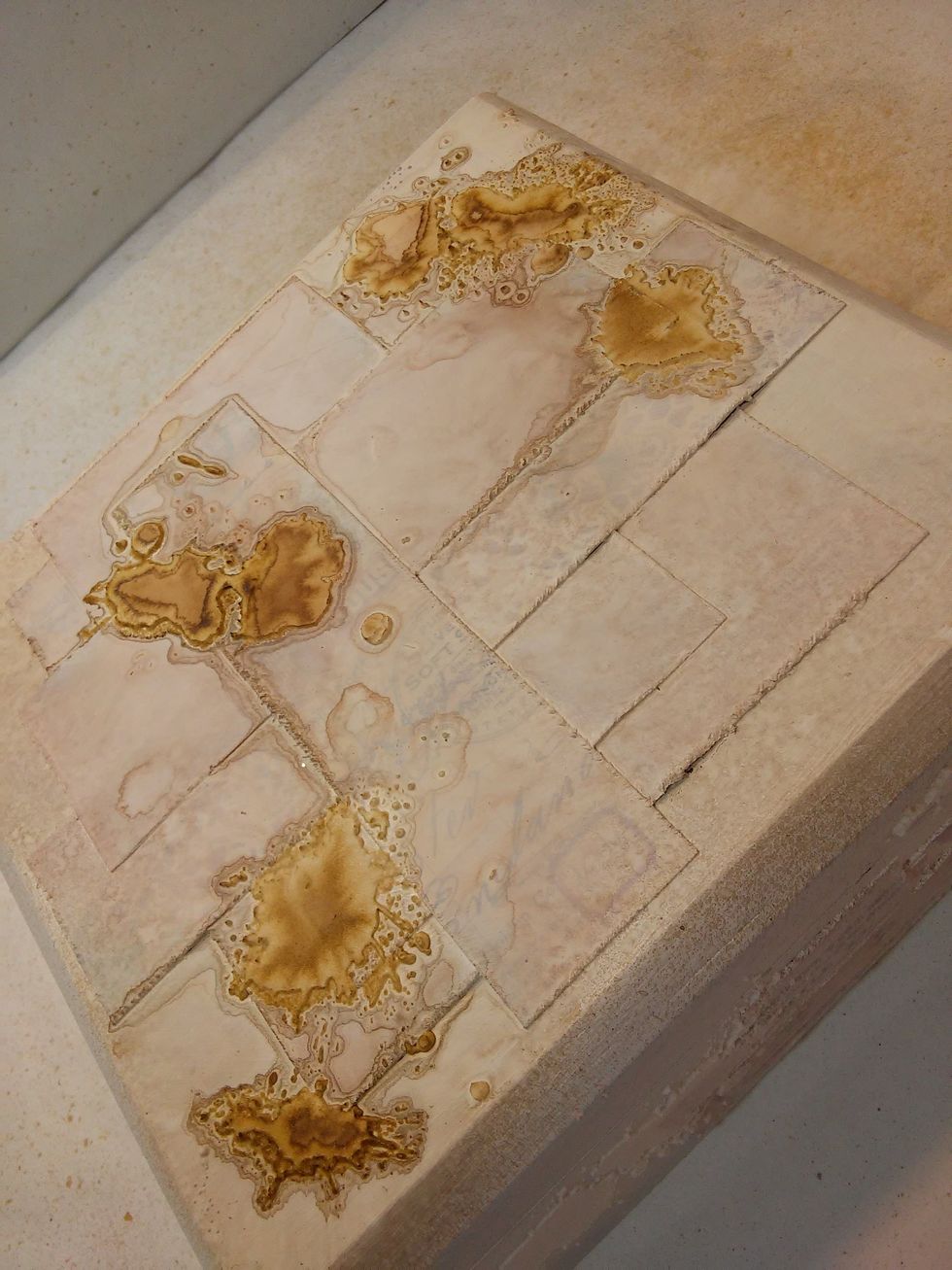 Then dried it with my heat tool. Do this with the sides of the box as well.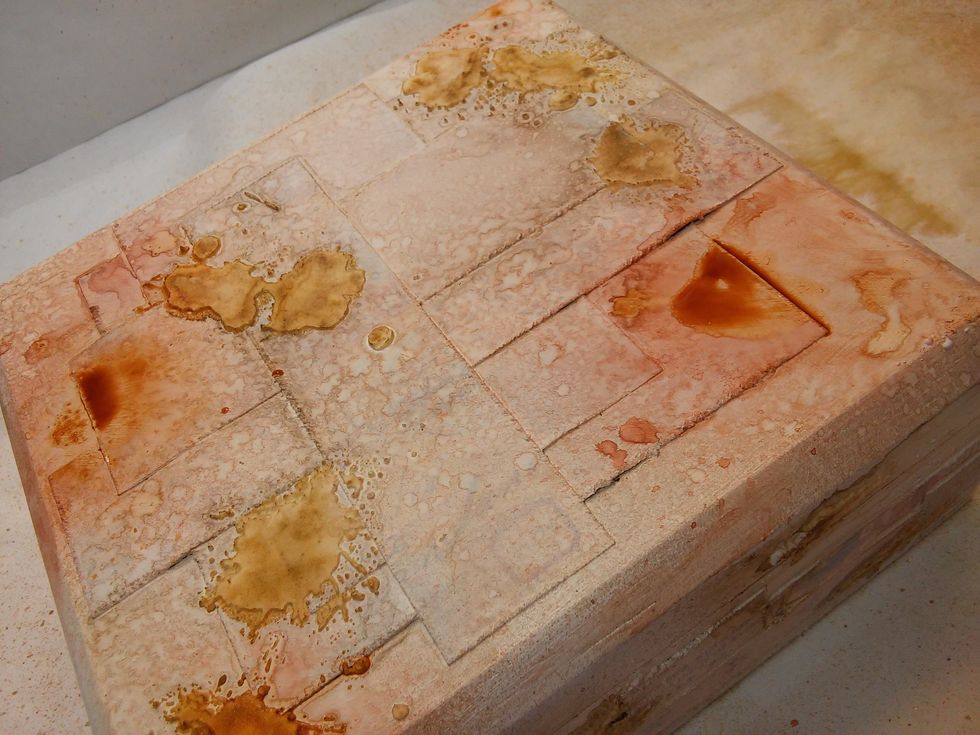 Now a few sprays of Rustic Colorations Spray and a spritz or two of plain water. Then dry.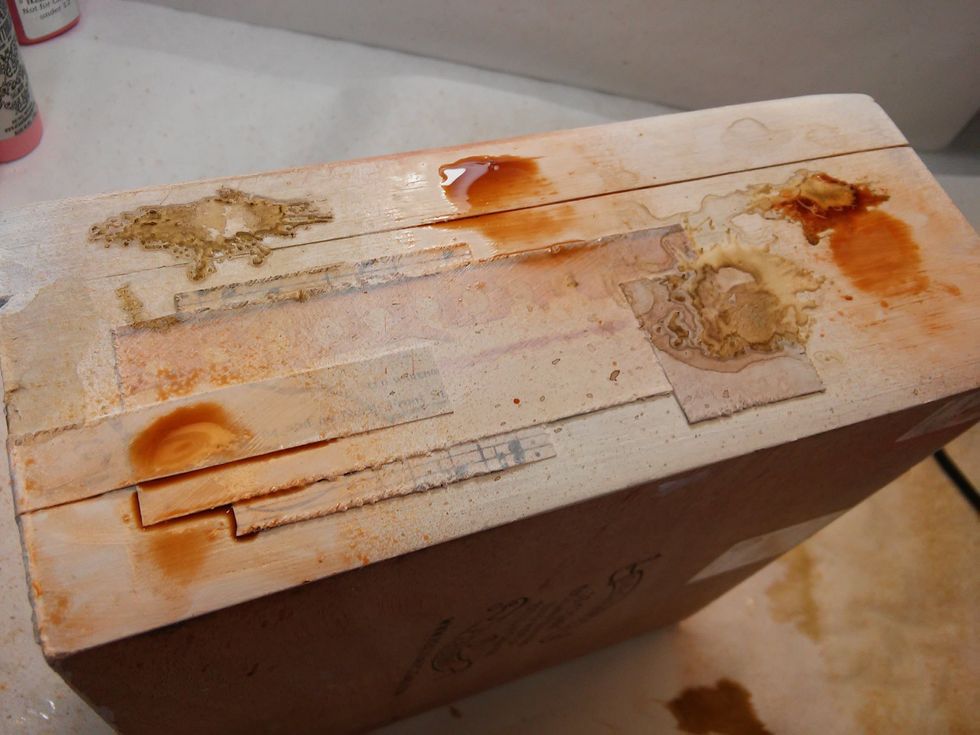 Sides too. :)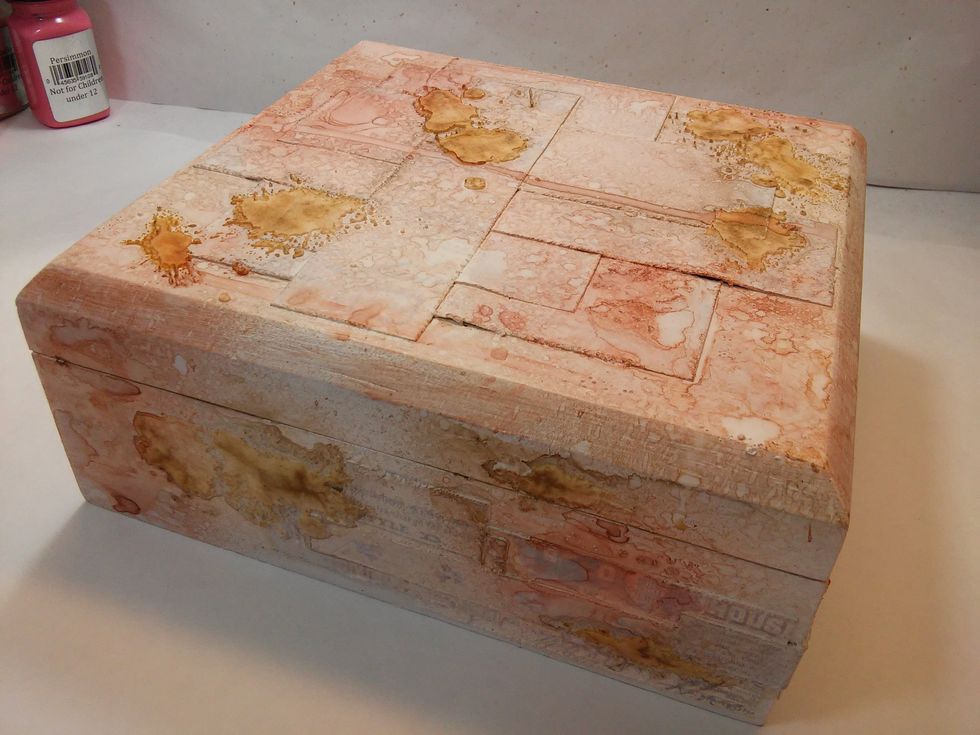 Looking good!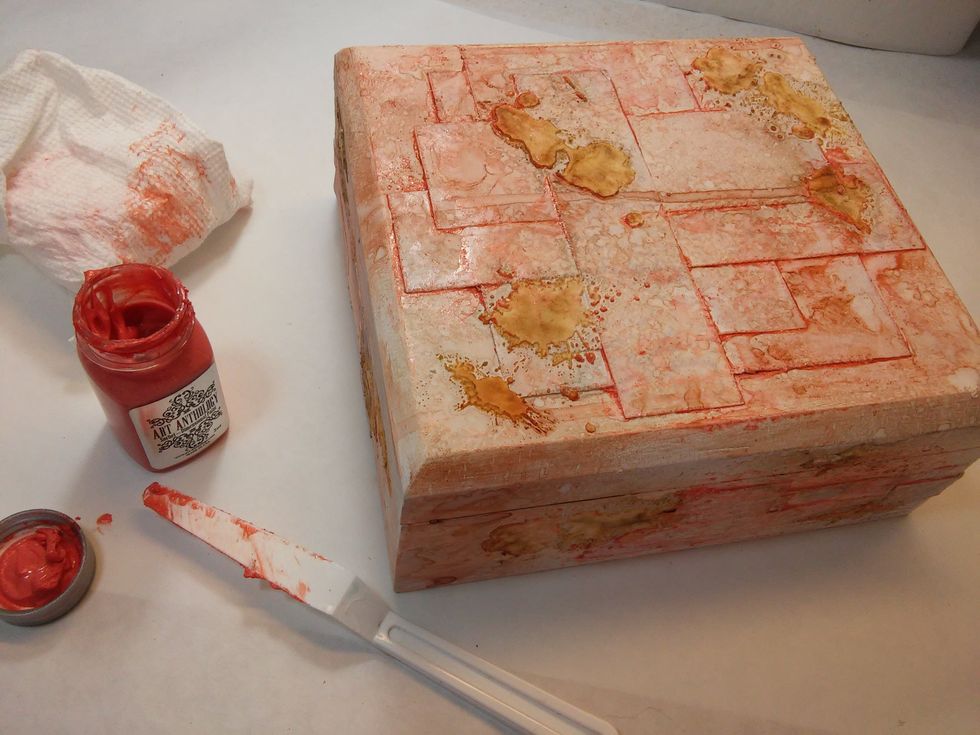 Now with my Coral Sorbet Dimensional Paint and a trowel tool, I add a little paint to all the edges of the paper. Just enough to show off the edge and add a little sparkle. ;)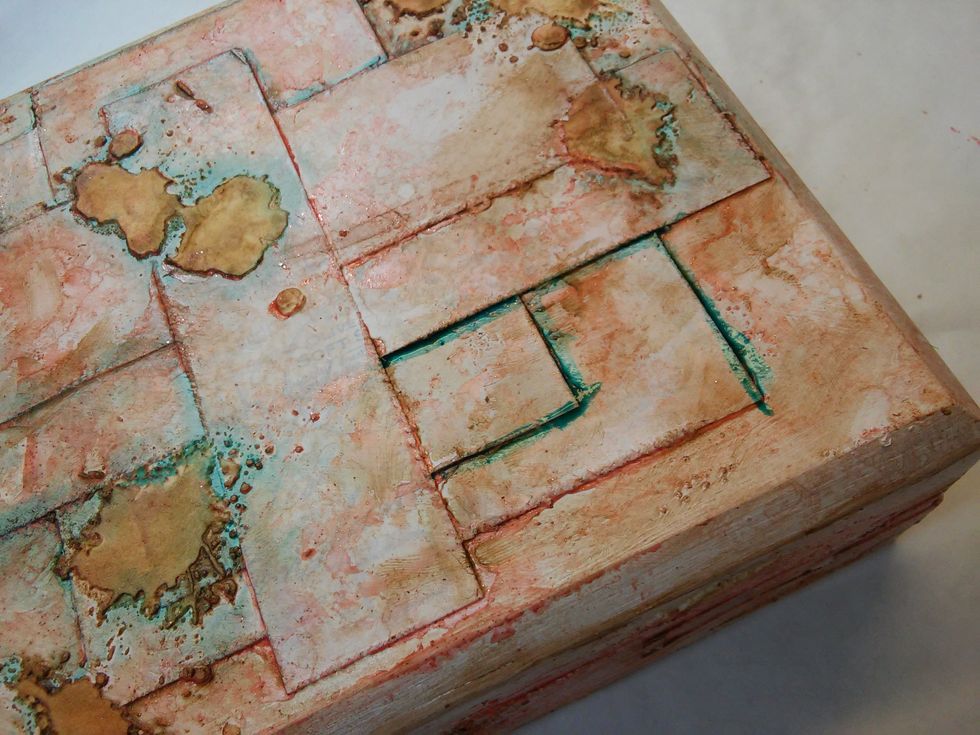 Now, I'm going to add some dimension with the Peacock Colorations Spray. With the sprayer off I dip a tiny paint brush right in the bottle. This time I'm doing in random spots that are textured.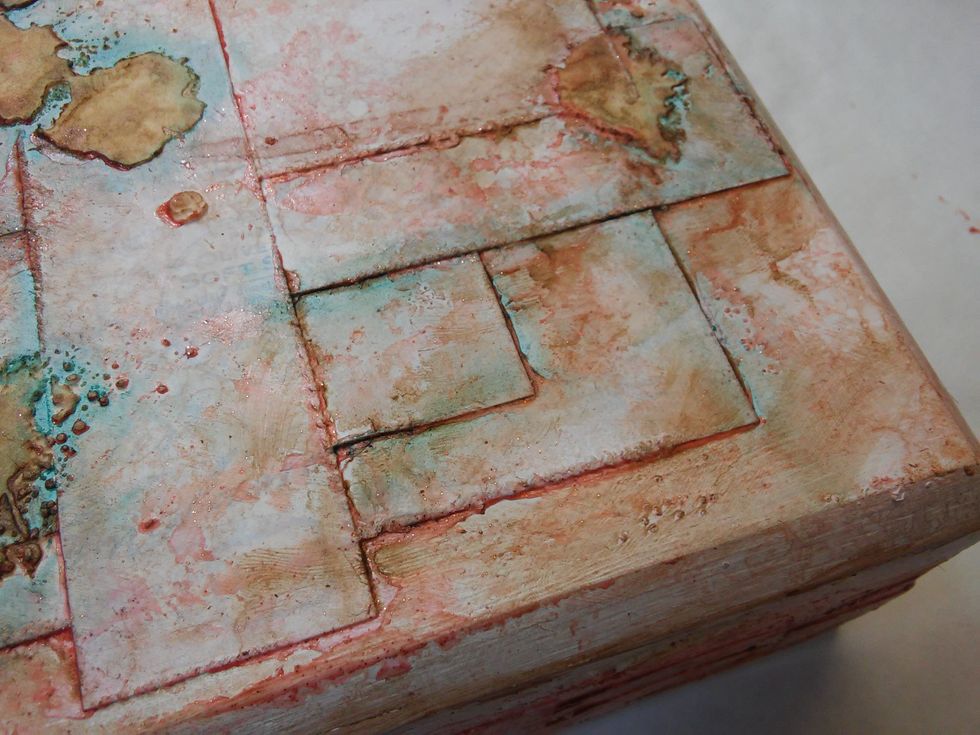 Don't let it dry though.....work in small areas at a time. Once you have some on wipe and smear it so just a stained look is left behind. I used my fingers for this....boy were they messy!! :)
Again, dab it in the textured areas....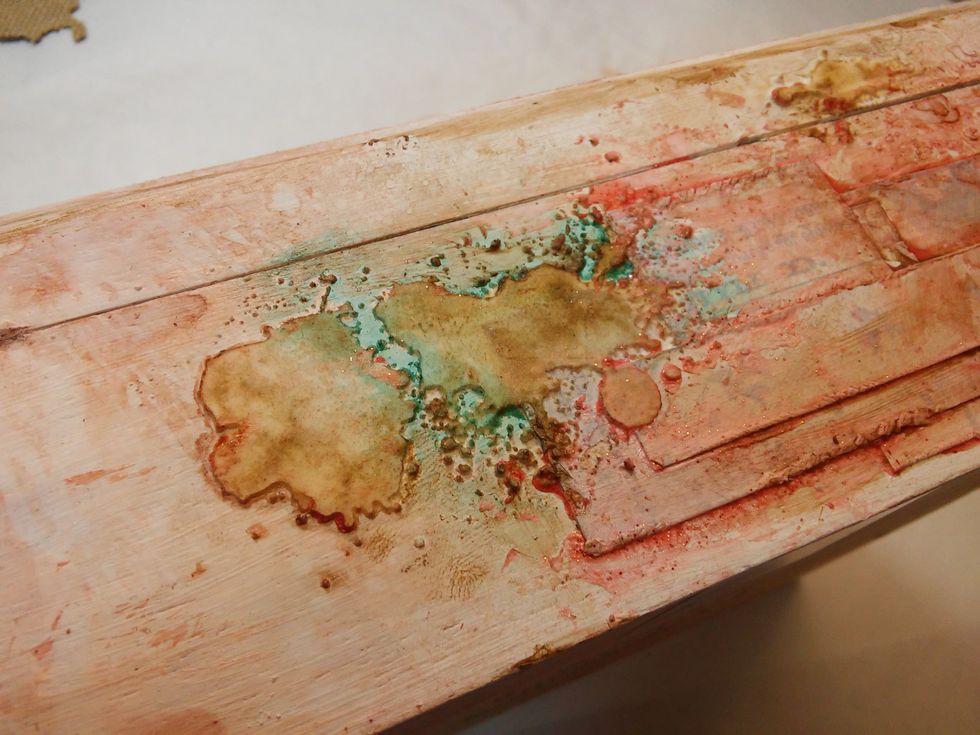 And wipe most of back off.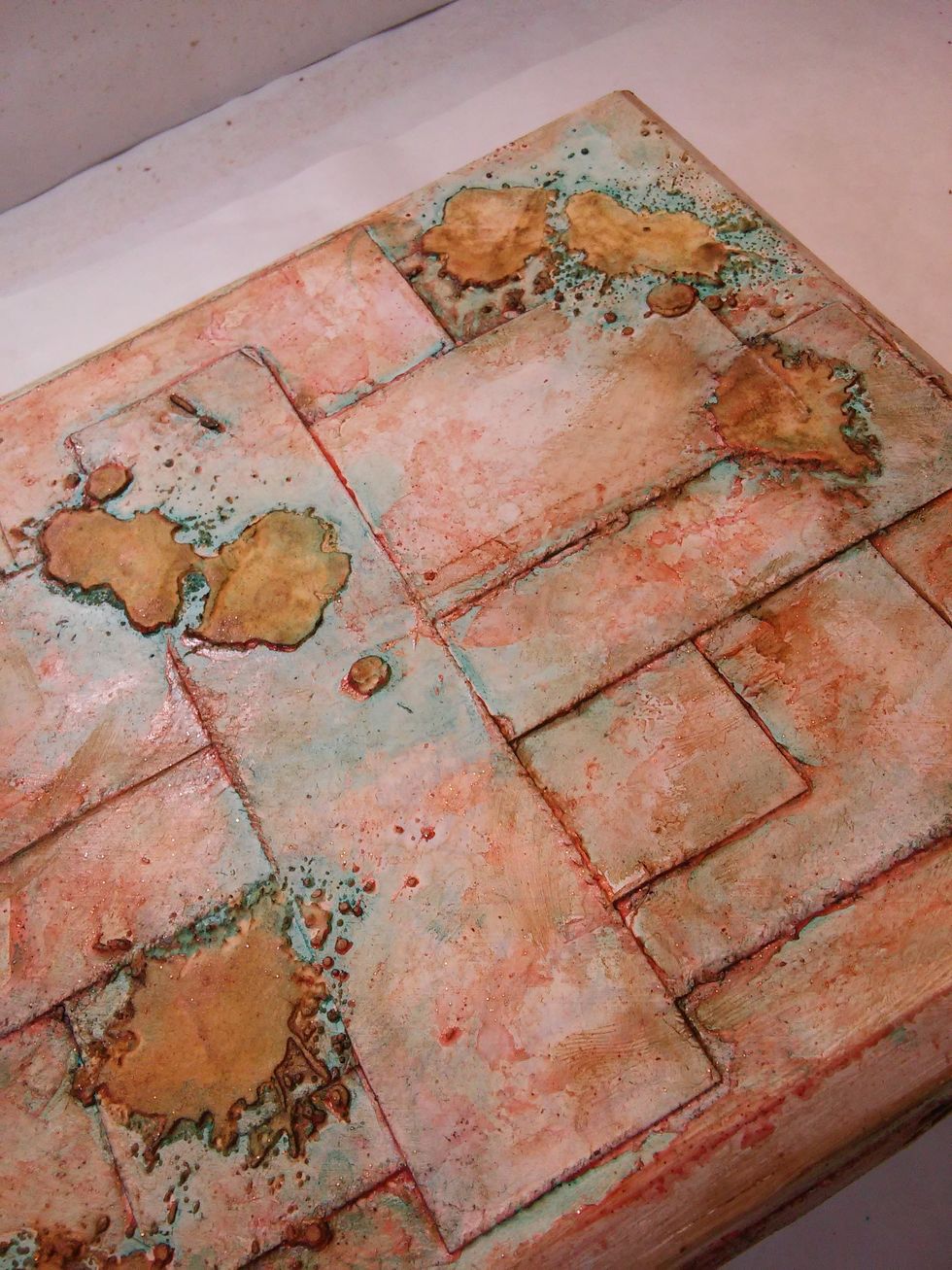 This is what it will begin to look like.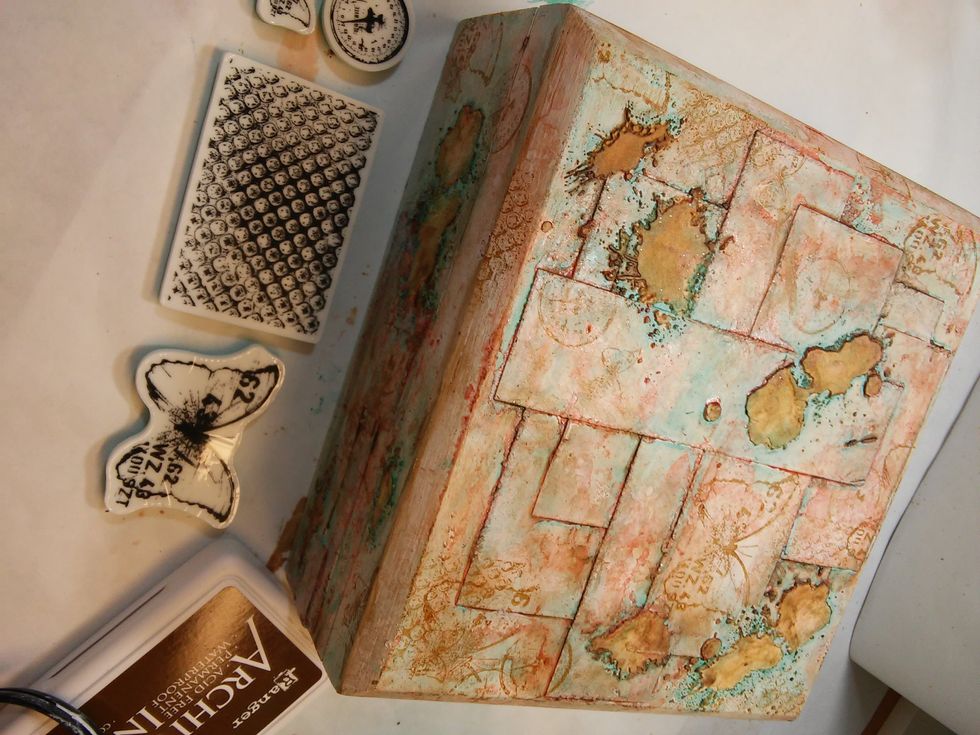 Now with a brown waterproof archival ink pad and some stamps, I will add some butterflies and other shapes for more interest.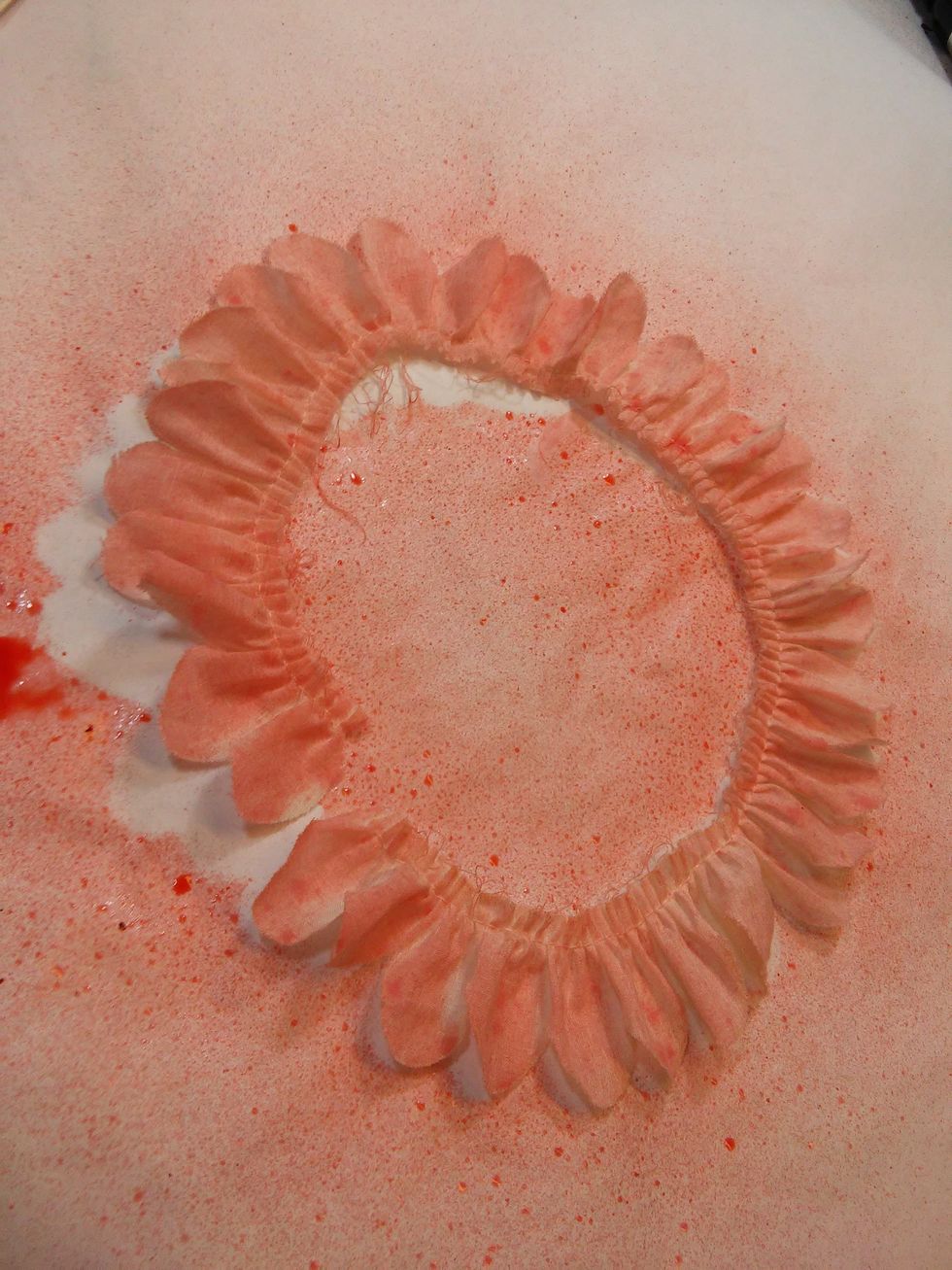 With some scalloped trim, I'll be making a nice big flower to top the box with. One side I misted with the Rustic Spray...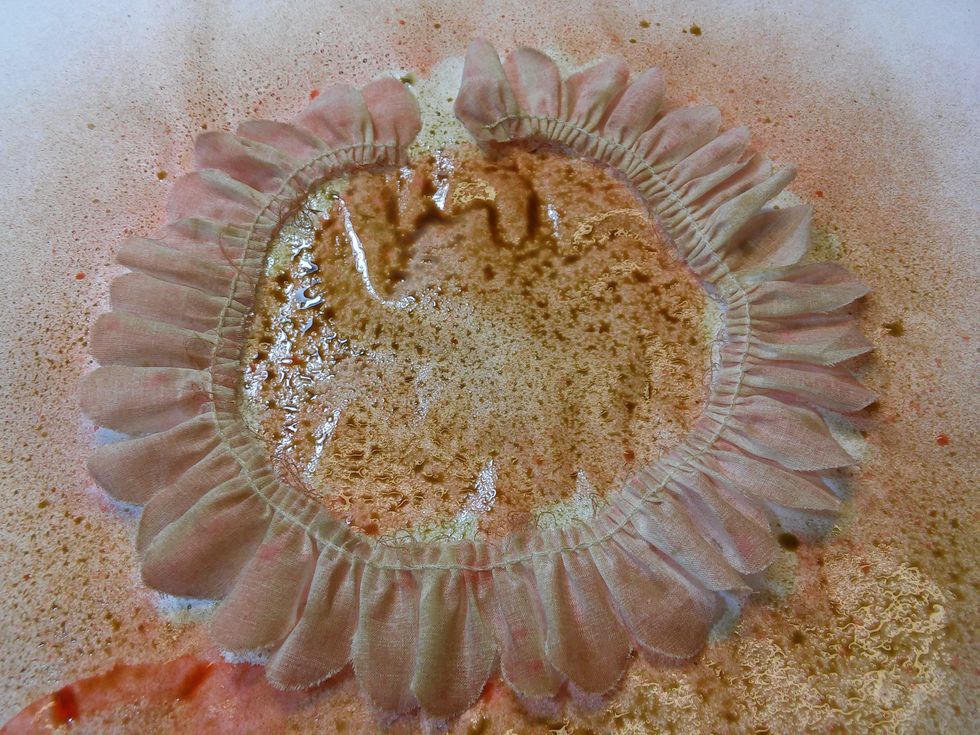 Flipped it over and used the Warm Spray, and dried it with my heat gun.
Now just decorate the top with some coordinating flowers and embellishments.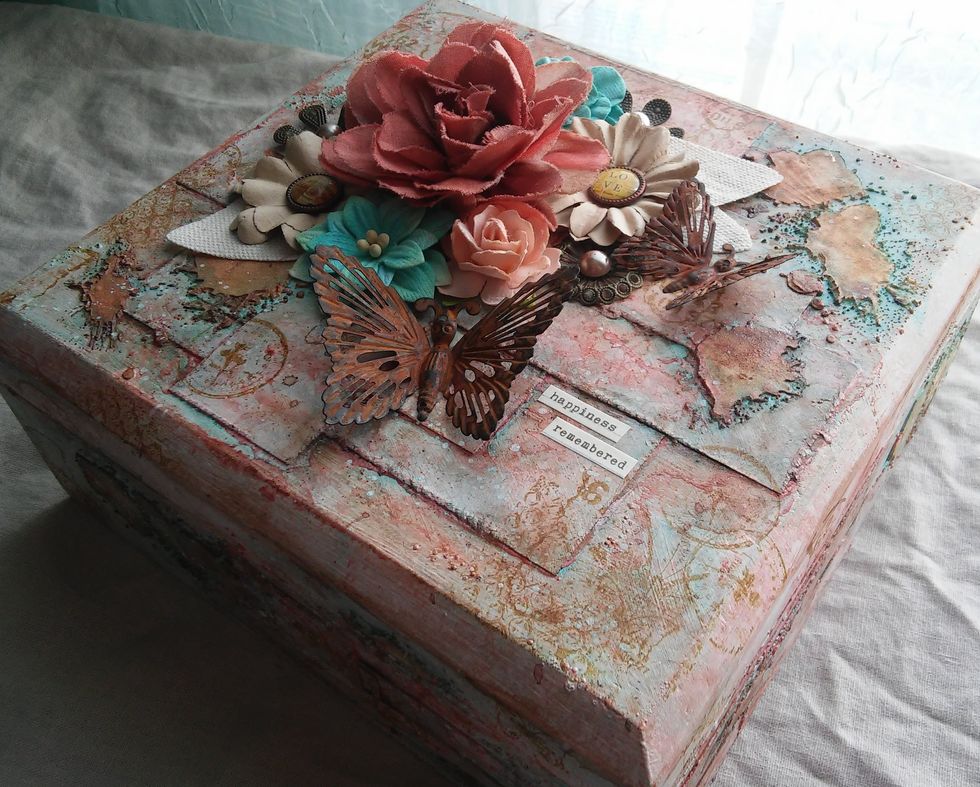 Finished. :)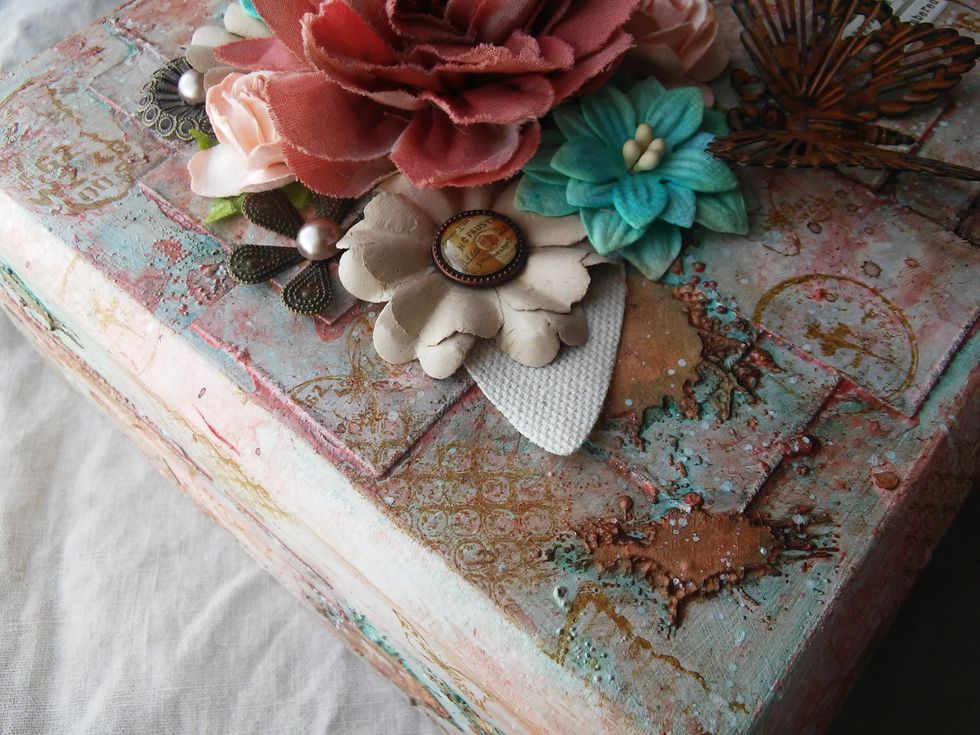 Warm Colorations Spray
Rustic Colorations Spray
Peacock Colorations Spray
Coral Sorbet Dimensional Paint
Such A Drip Stencil
Art Anthology
Art Anthology is a manufacturer of dimensional mediums.\n\nCome chat with us in our Facebook Group: Art Anthology Adventures in Art