3x6 manila tag and Dixie Belle paint in Terra Cotta and Grunge Glaze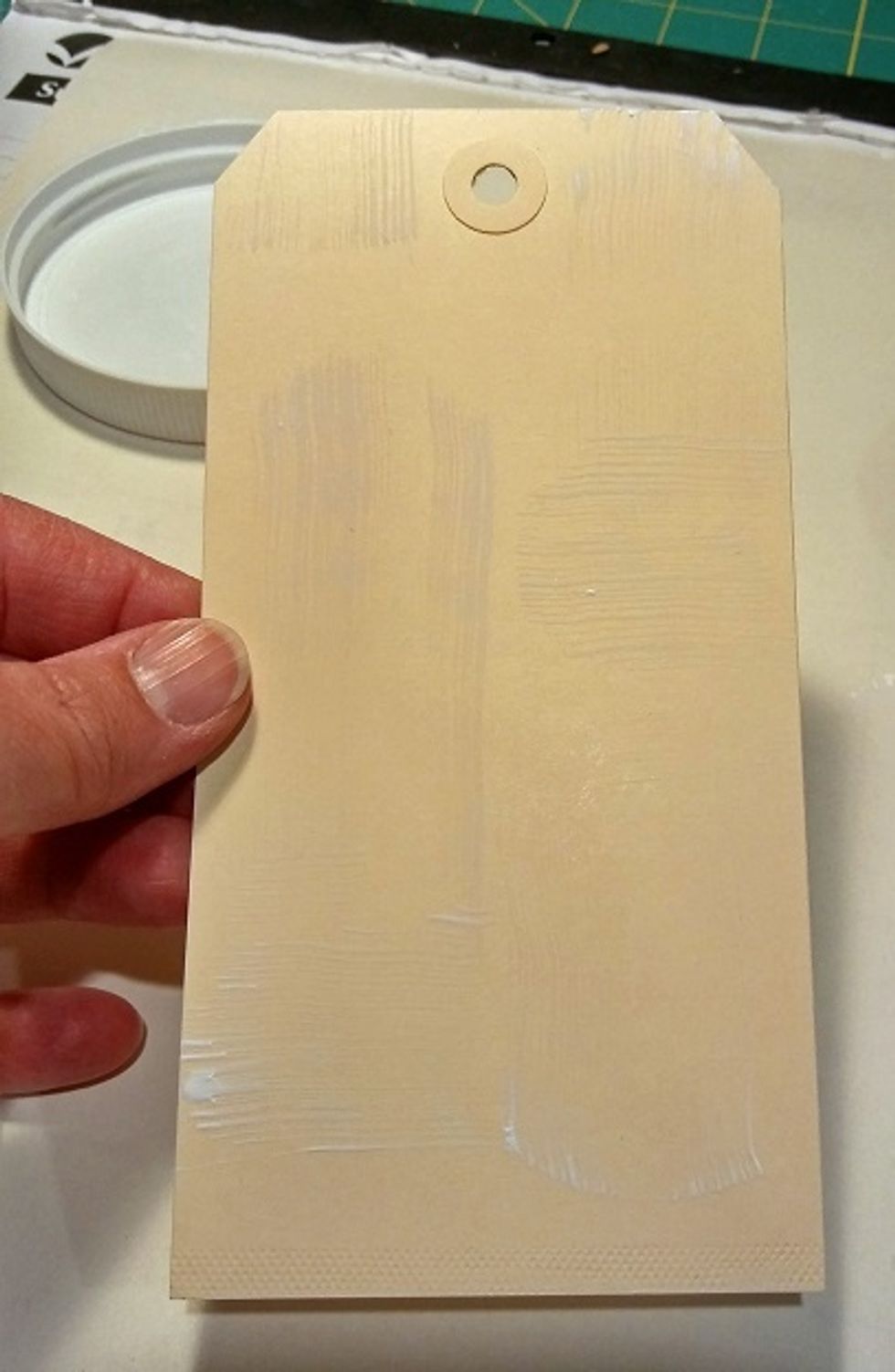 Light streaks of gesso in a random pattern.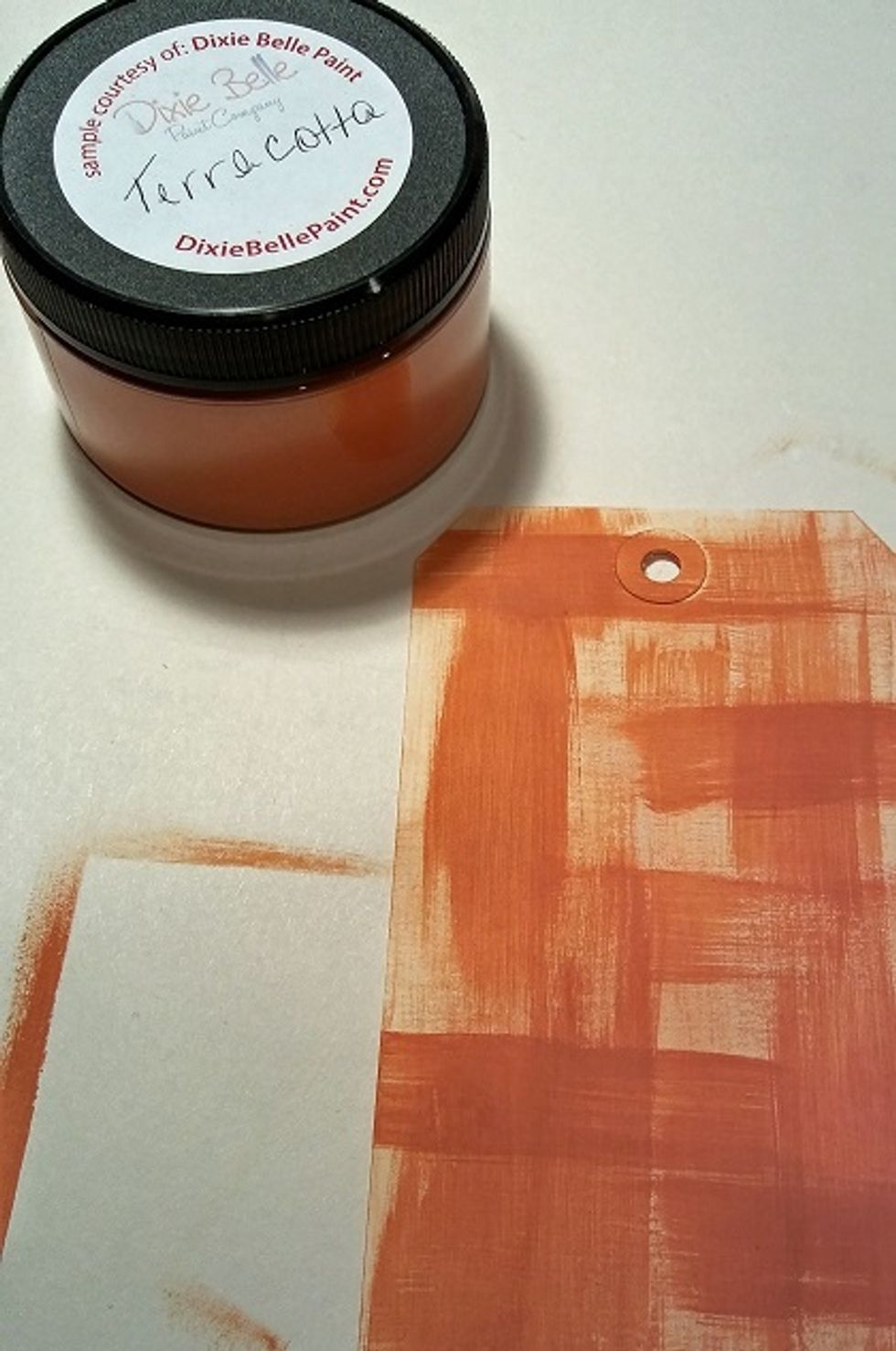 Using a mostly dry paint brush, make random strokes with the Terra Cotta Dixie Bell paint.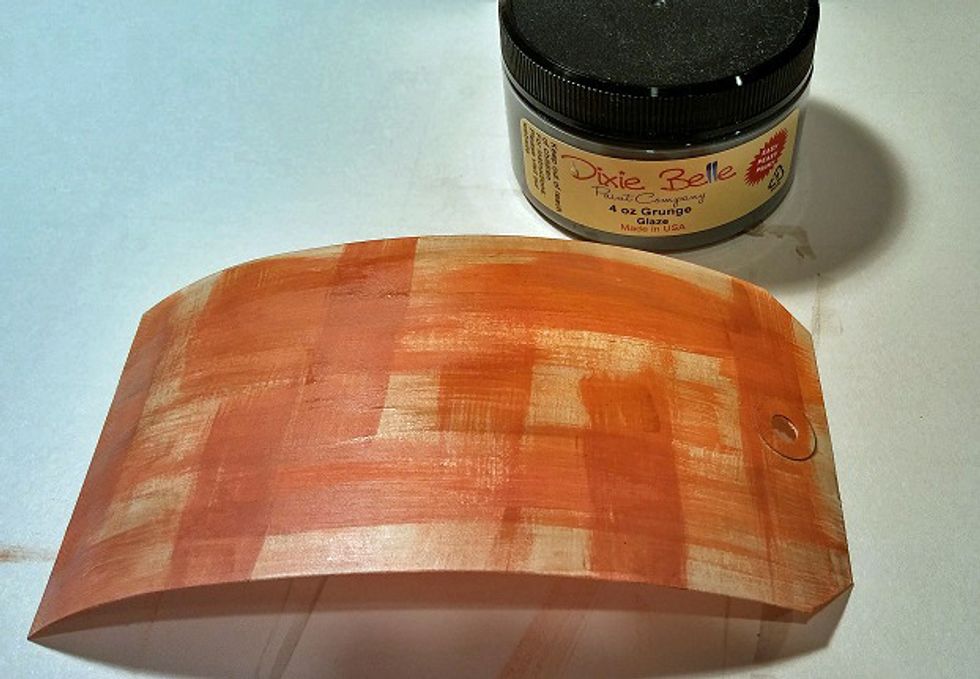 Cover the entire tag with a light coat of the Dixie Belle Grunge Glaze.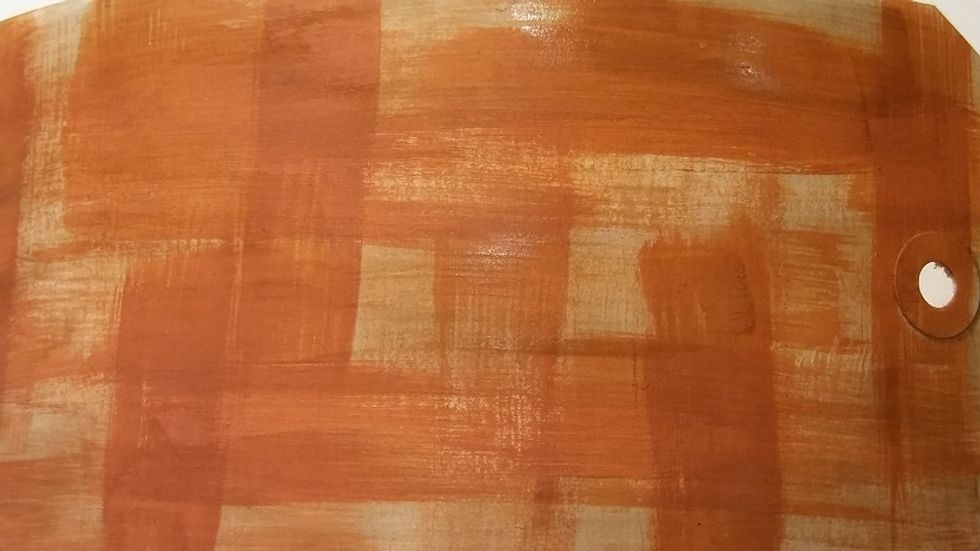 A single light coat of the glaze just barely darkened the manila tag where it showed through the paint. Look closely and you can see where the gesso is under the paint.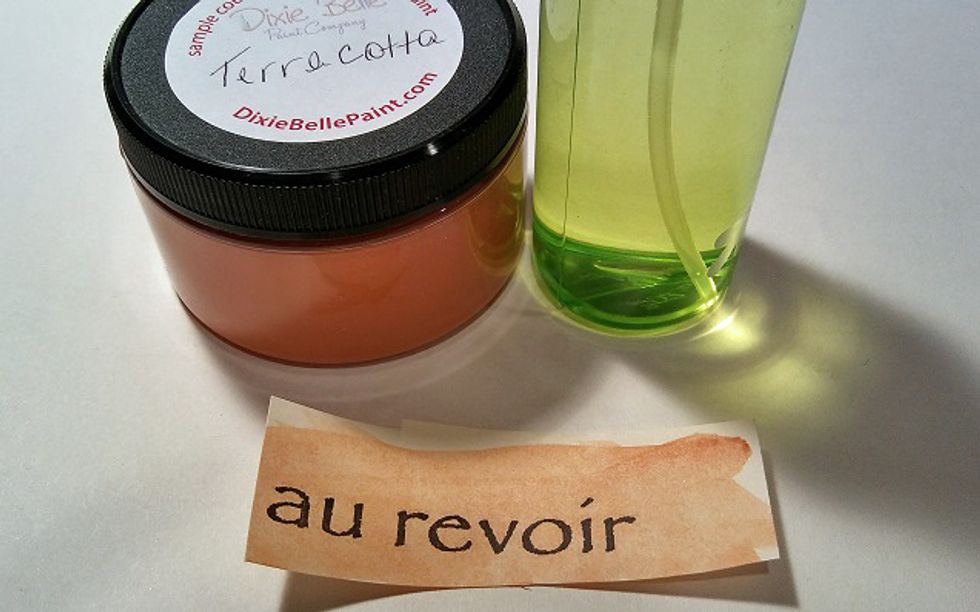 I sprayed a little water into a plastic paint palette then dipped a fine brush into the paint then into the water to create a wash. I added a hint of the blue Gelato at the bottom once trimmed.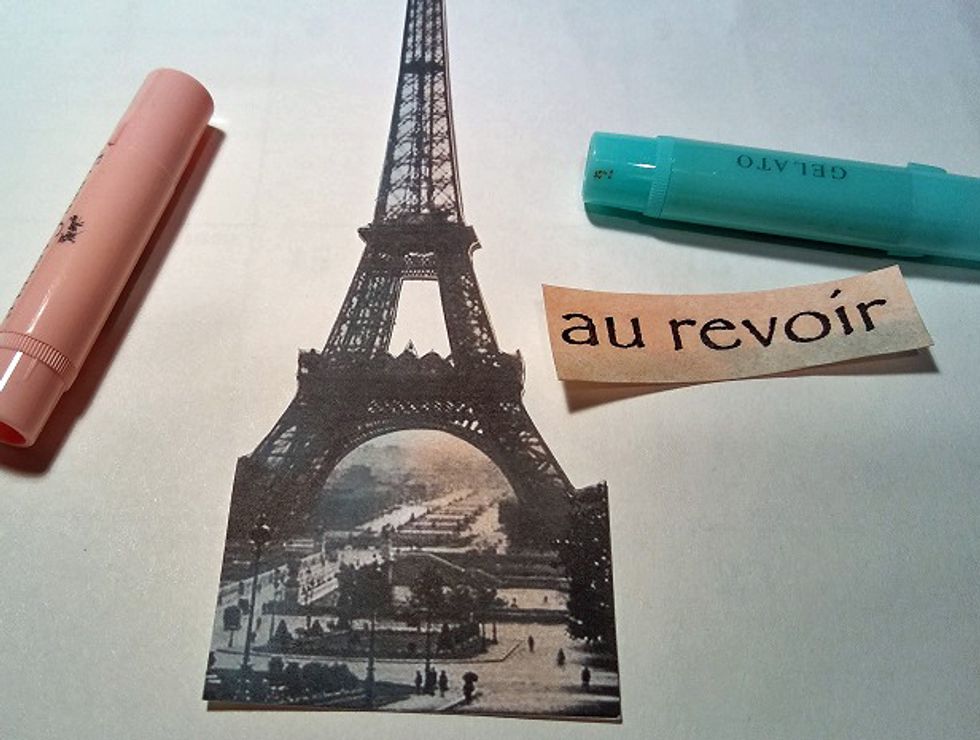 I used my fingertips to gently apply two colors of Gelatos to this Altered Pages collage image of the Eiffel Tower and added blue to the word square.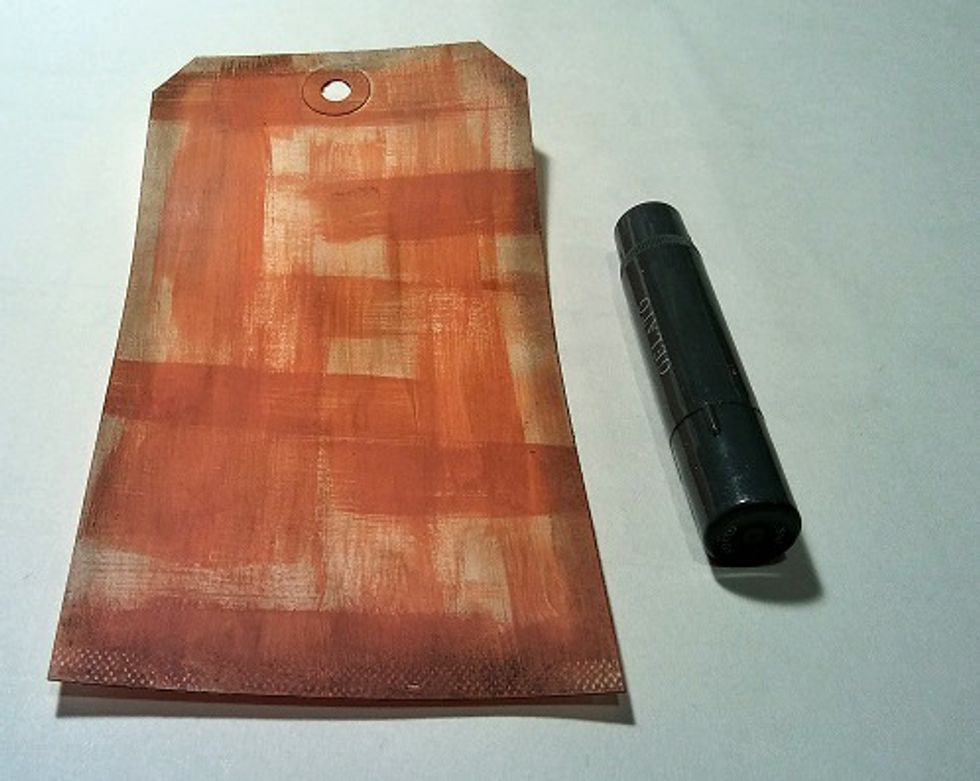 Again using fingertips, a light coat of black Gelato was added to the border. Another light layer of Dixie Belle Grunge Glaze over the entire tag also seals the Gelato.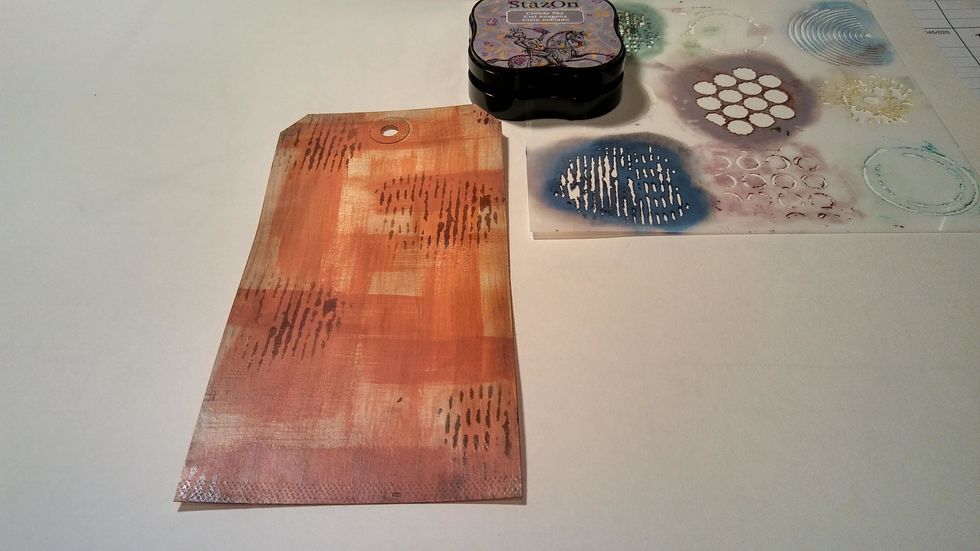 The Well Rounded Stencil 6x6 by The Crafter's Warehouse was used for background texture. Once...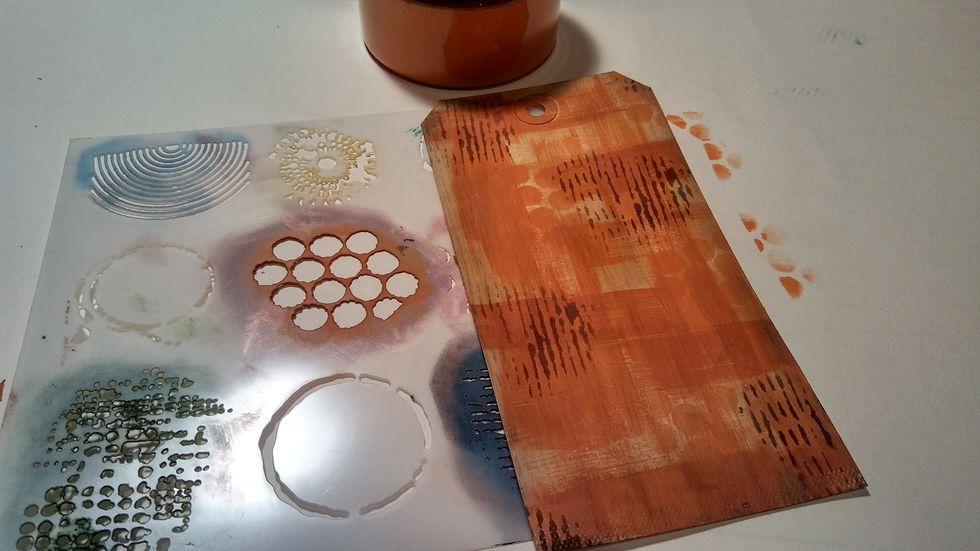 Twice...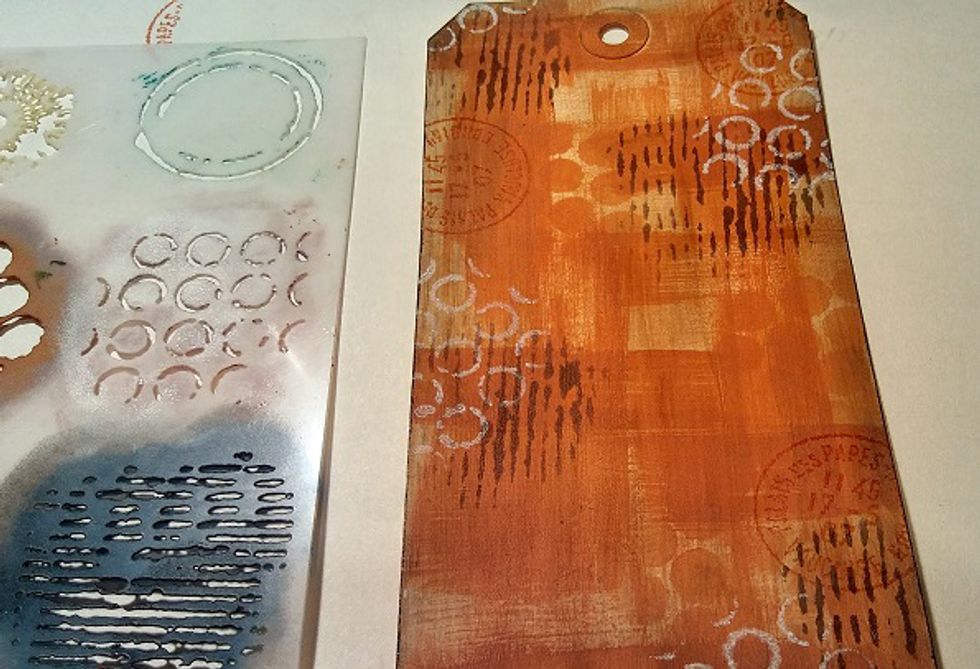 Three times. The streaks are StazOn, the full circles are Dixie Belle Terra Cotta paint and the open circles are gesso.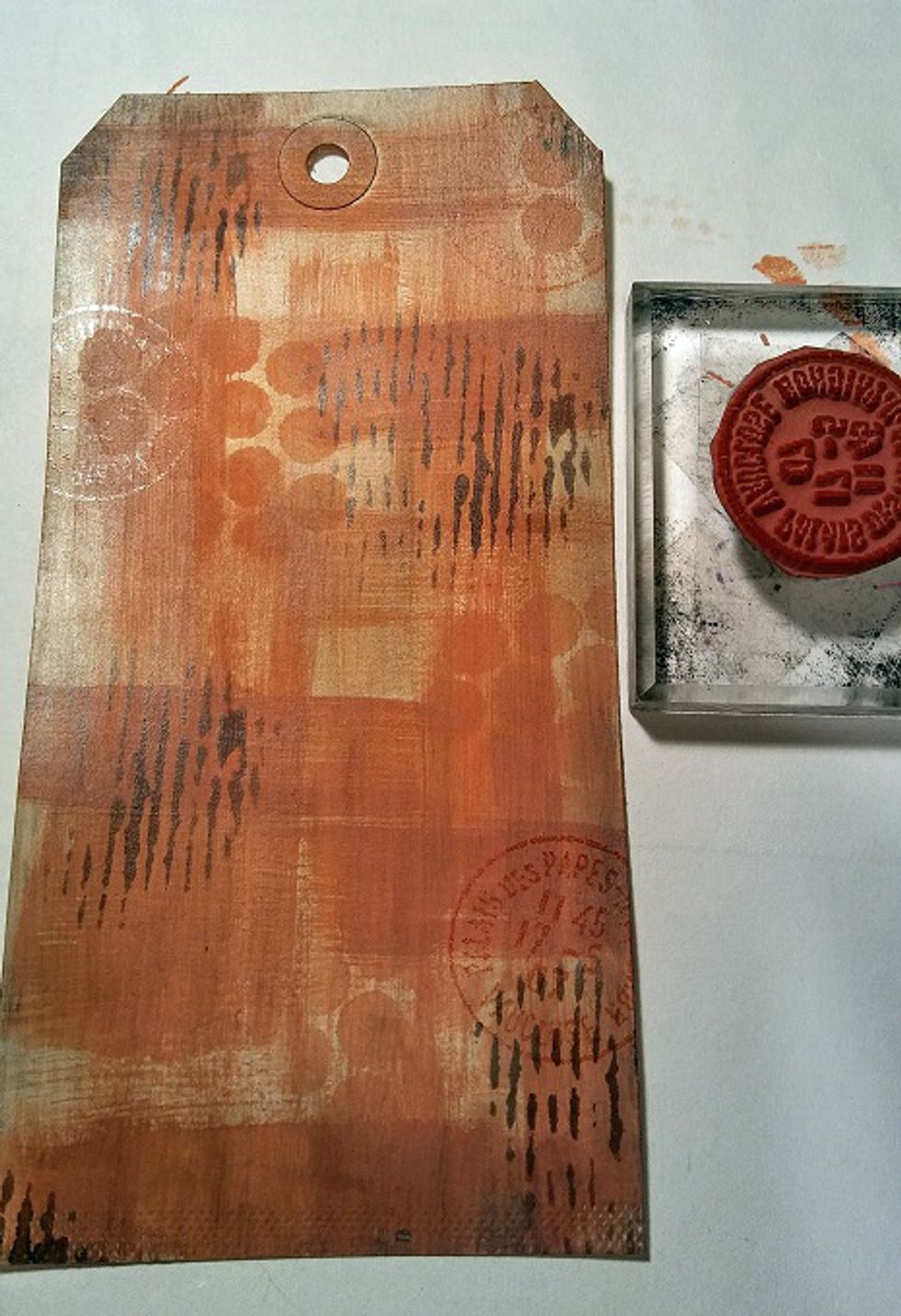 This postmark stamp was added with chalk ink.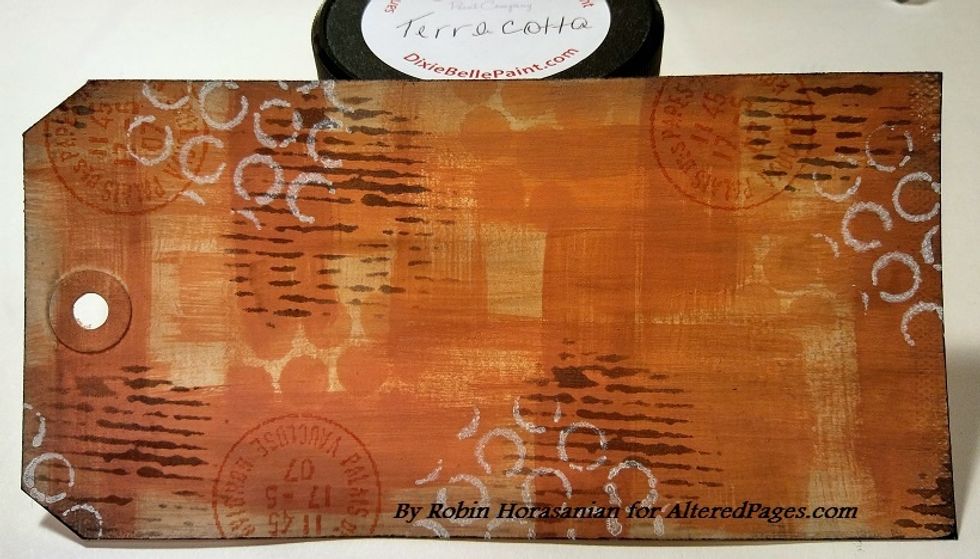 Completed background.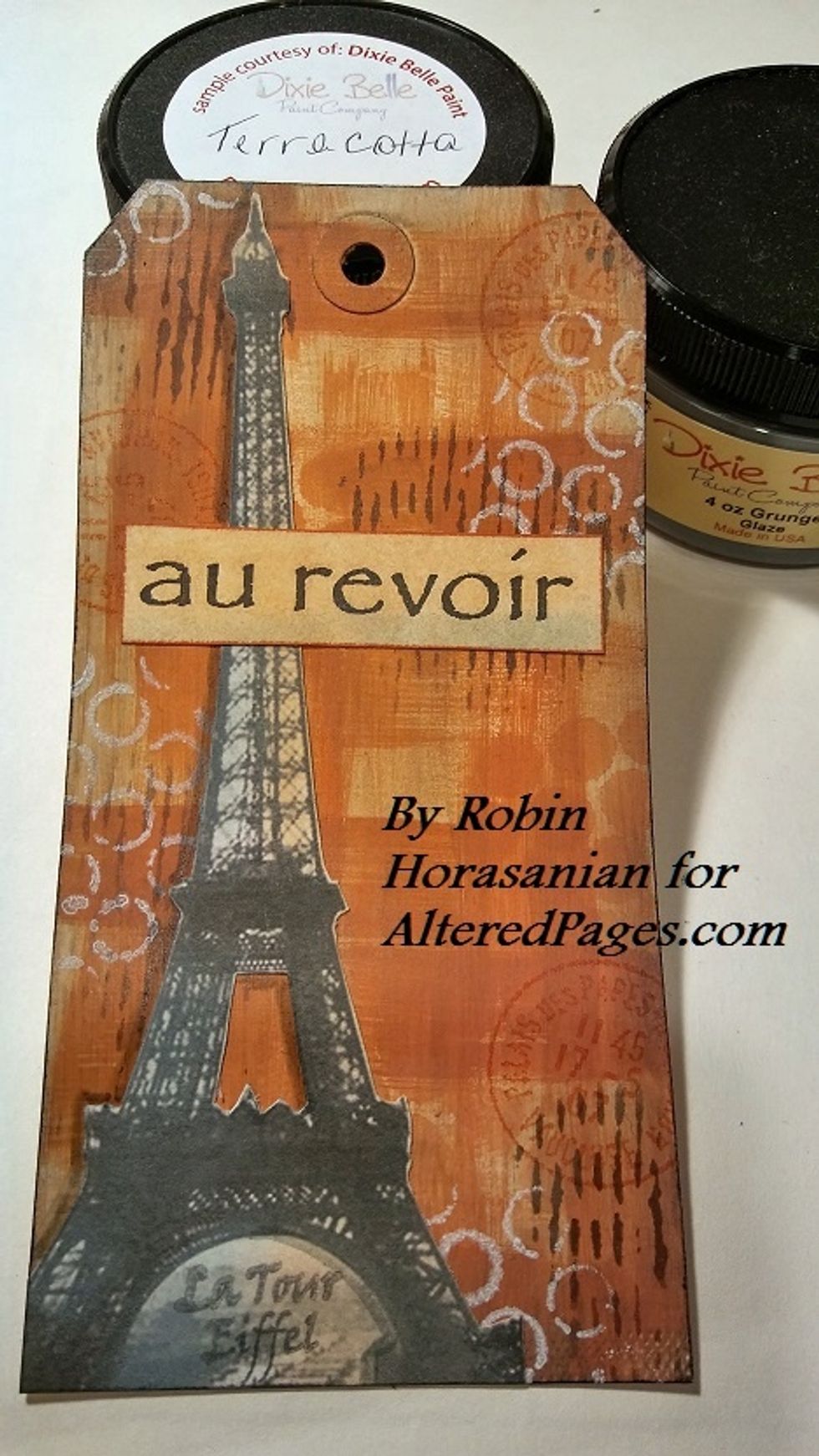 The Eiffel Tower and sentiment were added with a glue stick. I drew a shadow for the tower using a gray Pitt Pen.
"La Tour Eiffel" stamped with Cloudy Sky ink and then mixed ribbons and yarn were added to complete the tag.
Check out this post http://alteredpages-artsociates.blogspot.com/2016/07/tag-art-with-dixie-belle.html and other projects at http://alteredpages-artsociates.blogspot.com/ The design team welcomes you!
3x6 Manila Tag
Dixie Belle paint & glaze
Gelatos
Altered Pages.com collage art
6x6 The Crafter's Warehouse stencil
Gesso
Glue Stick
StazOn Cloudy Sky gray ink
Postmark stamp
Pumpkin chalk ink
Assorted ribbons
Pitt Pen marker
"La Tour Eiffel" stamp from Mailbox Muse
Robin Horasanian
Proud to be an AlteredPages.com Design Team Member. I am a long-time rubber stamper and am fairly new to mixed media. Love learning new techniques!