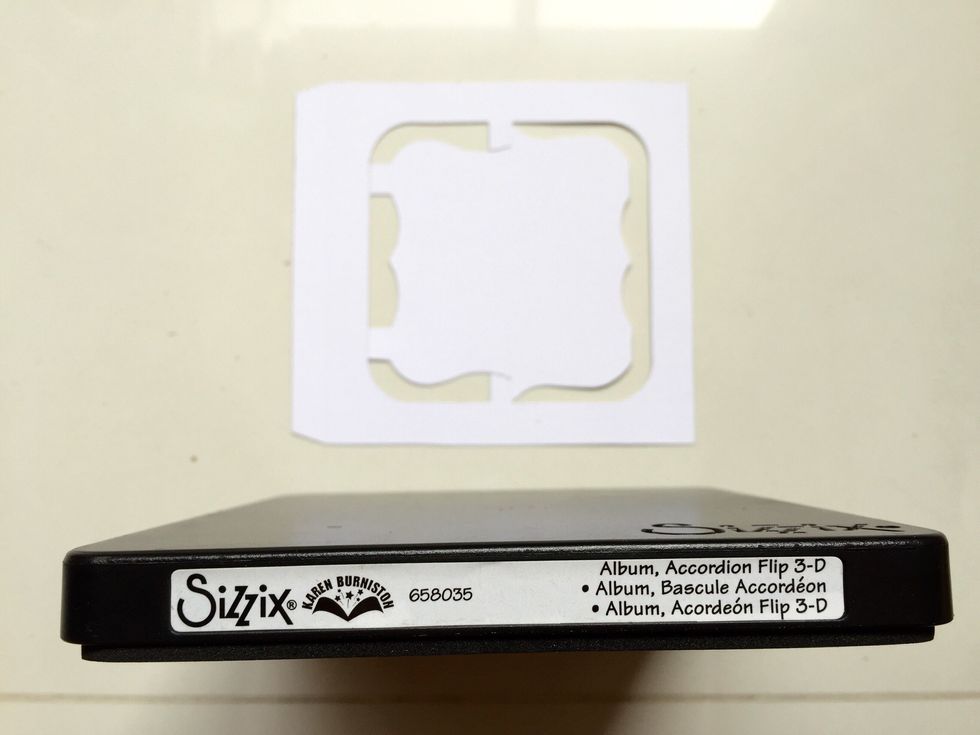 I'm using the Sizzix accordion album die but am cutting out the middle piece so that I can suspend/swivel my own stamped images. I'm using 2 panels on my design.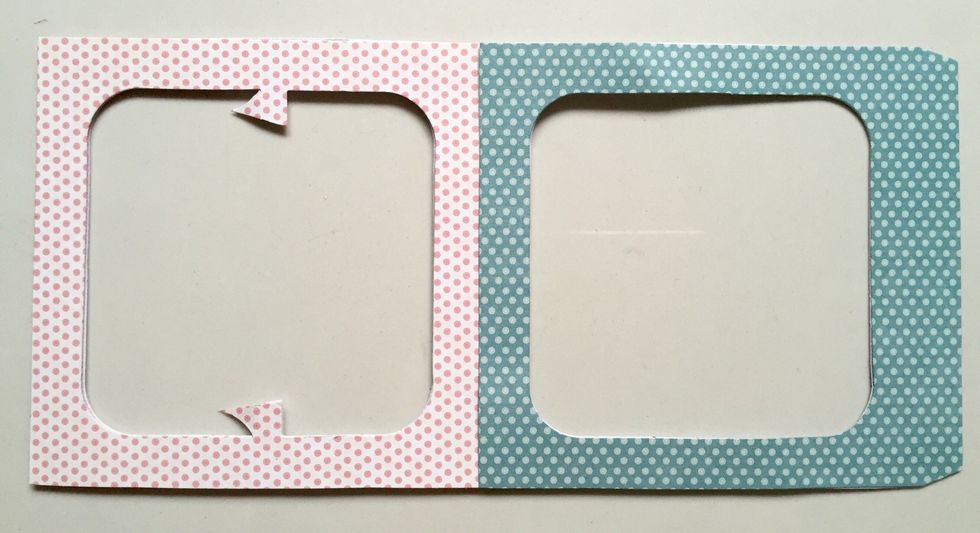 Adhere patterned paper on both panels. I used the Graphic 45 Botanical Tea 6x6 paper pad.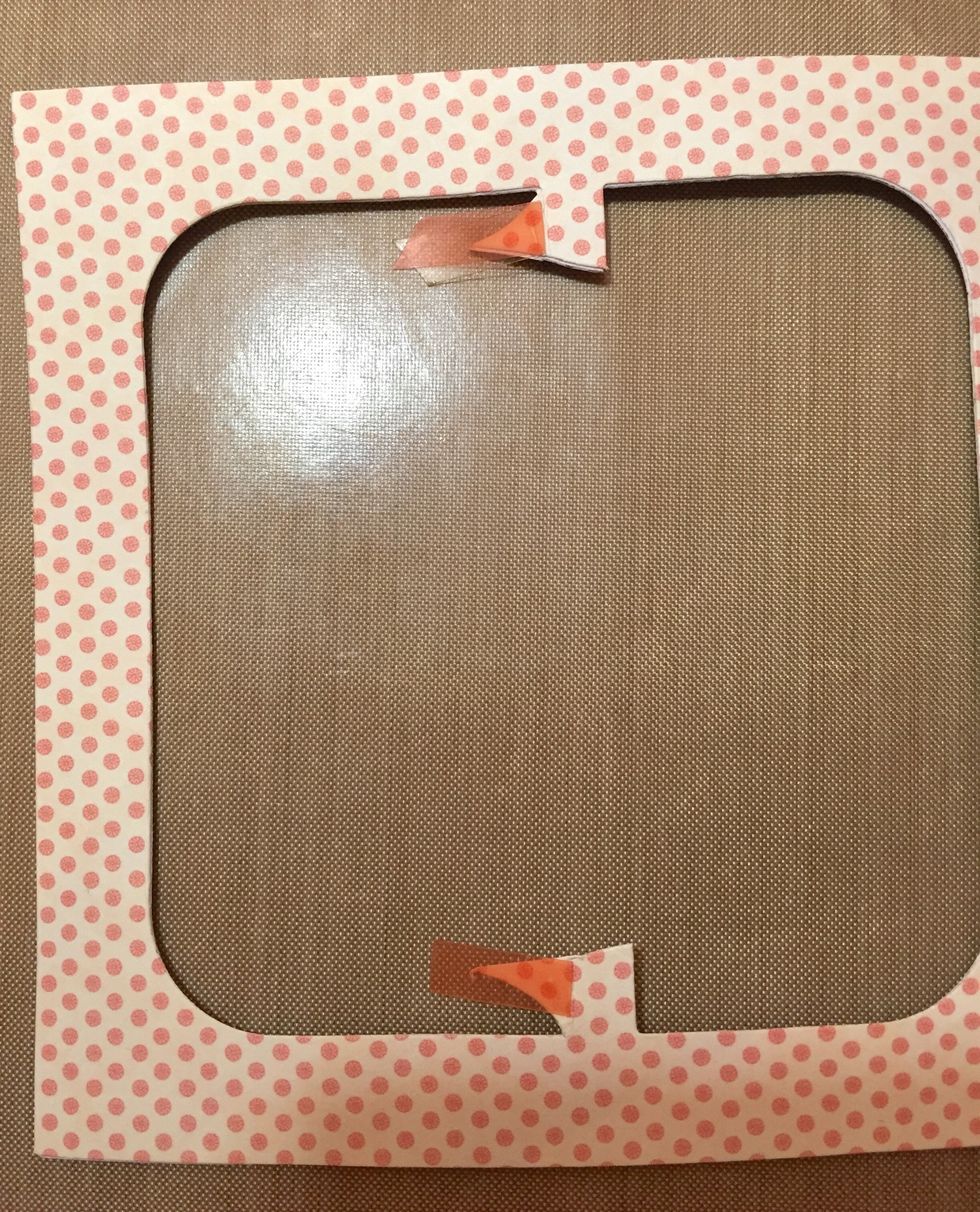 Do not cut out the swivel mechanism that is right below the border. Use strong tape to adhere to the swivel portion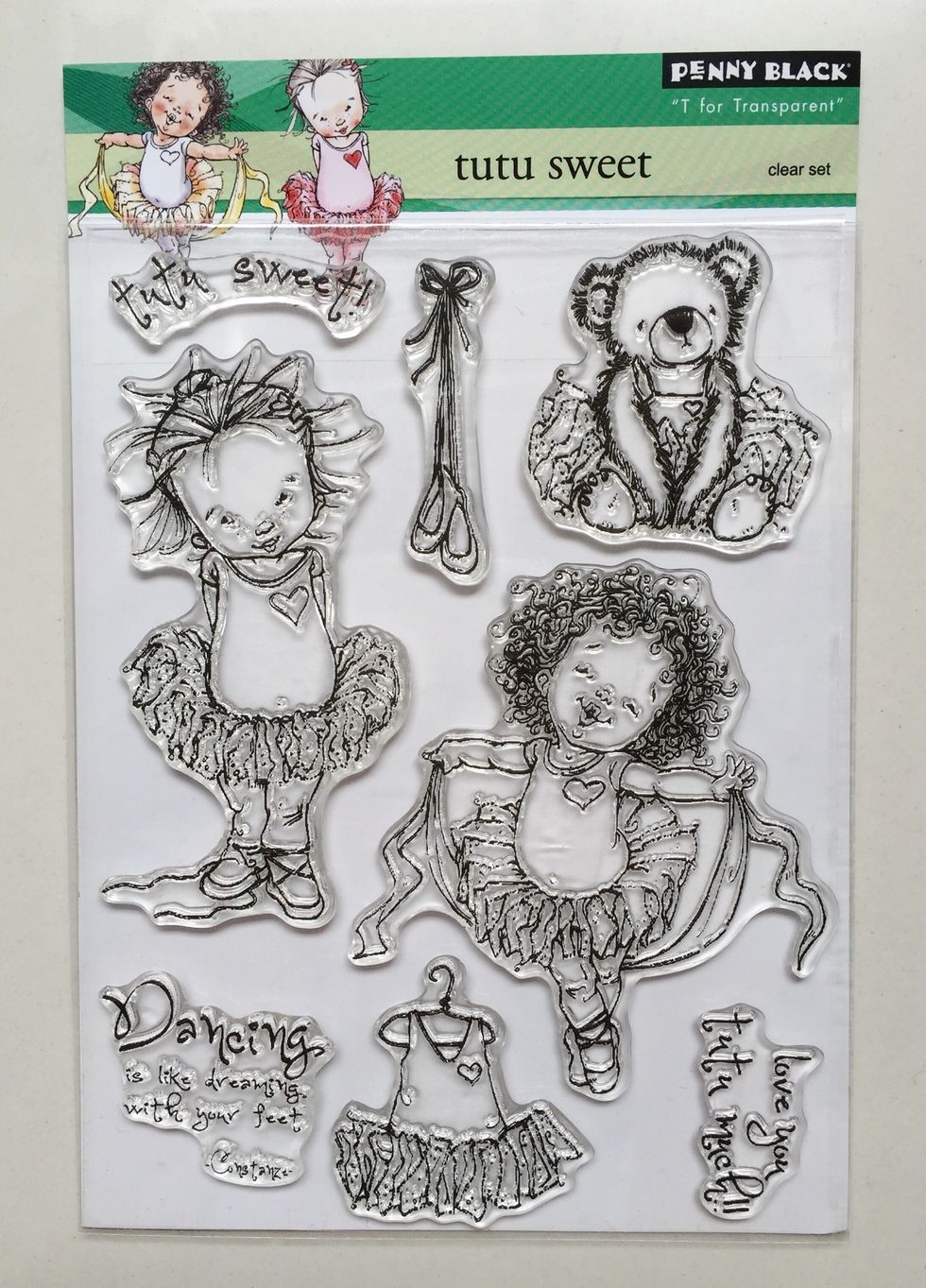 On to the stamp now, a really adorable stamp from Penny Black called Tutu Sweet! Using Memento Tuxedo Black ink to stamp the images and colour in with Copic Ciao markers.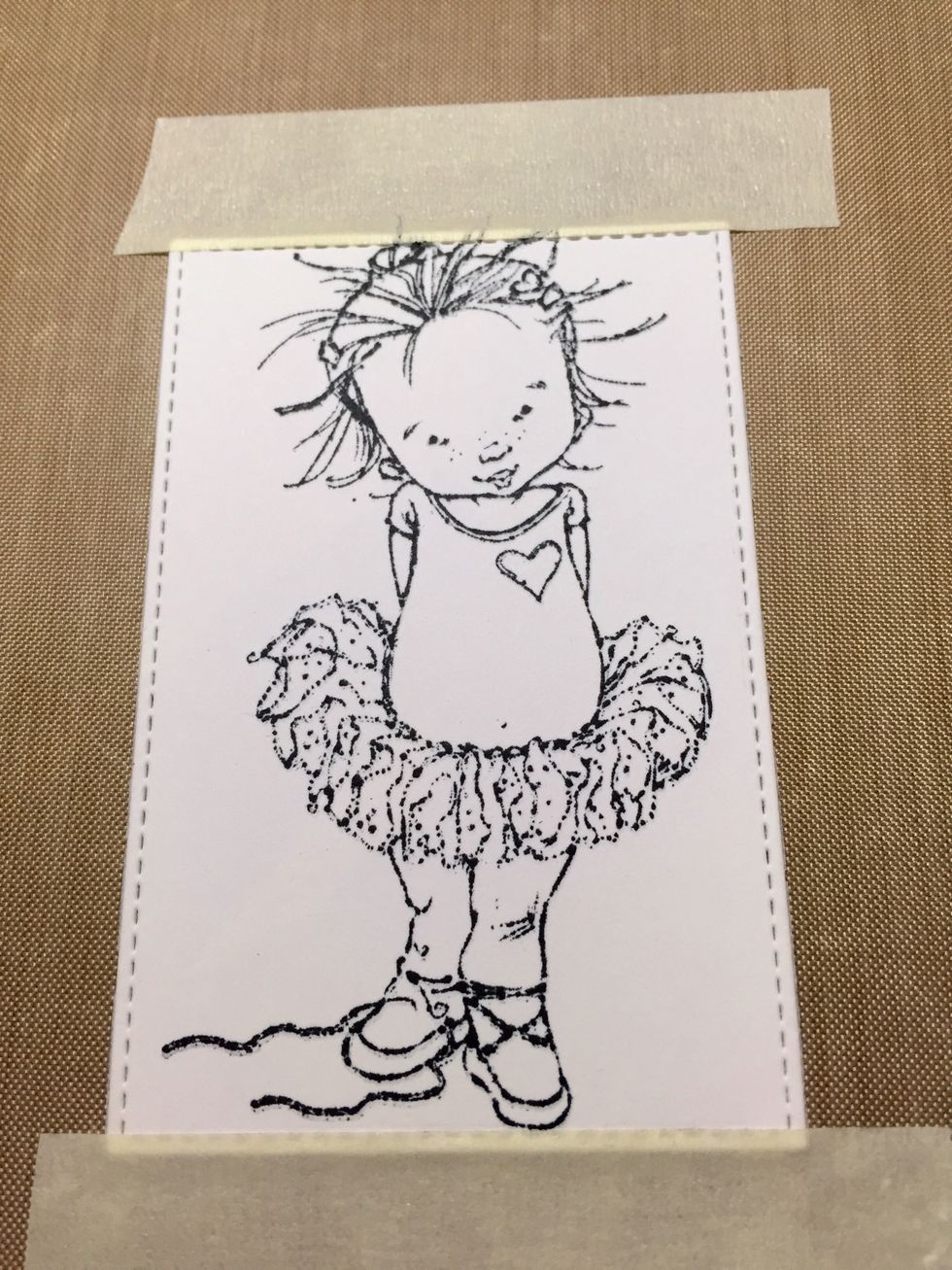 Used the stitched rectangle stax die from My Favorite Things(MFT). Using low tack tape on the top and bottom of card so that it doesn't get stamped on.
I love this ballerina bear stamp. Used the cross-stitch circle stax die also from MFT to cut it out.
After colouring. Cut out the ballet outfit after stamping and colouring.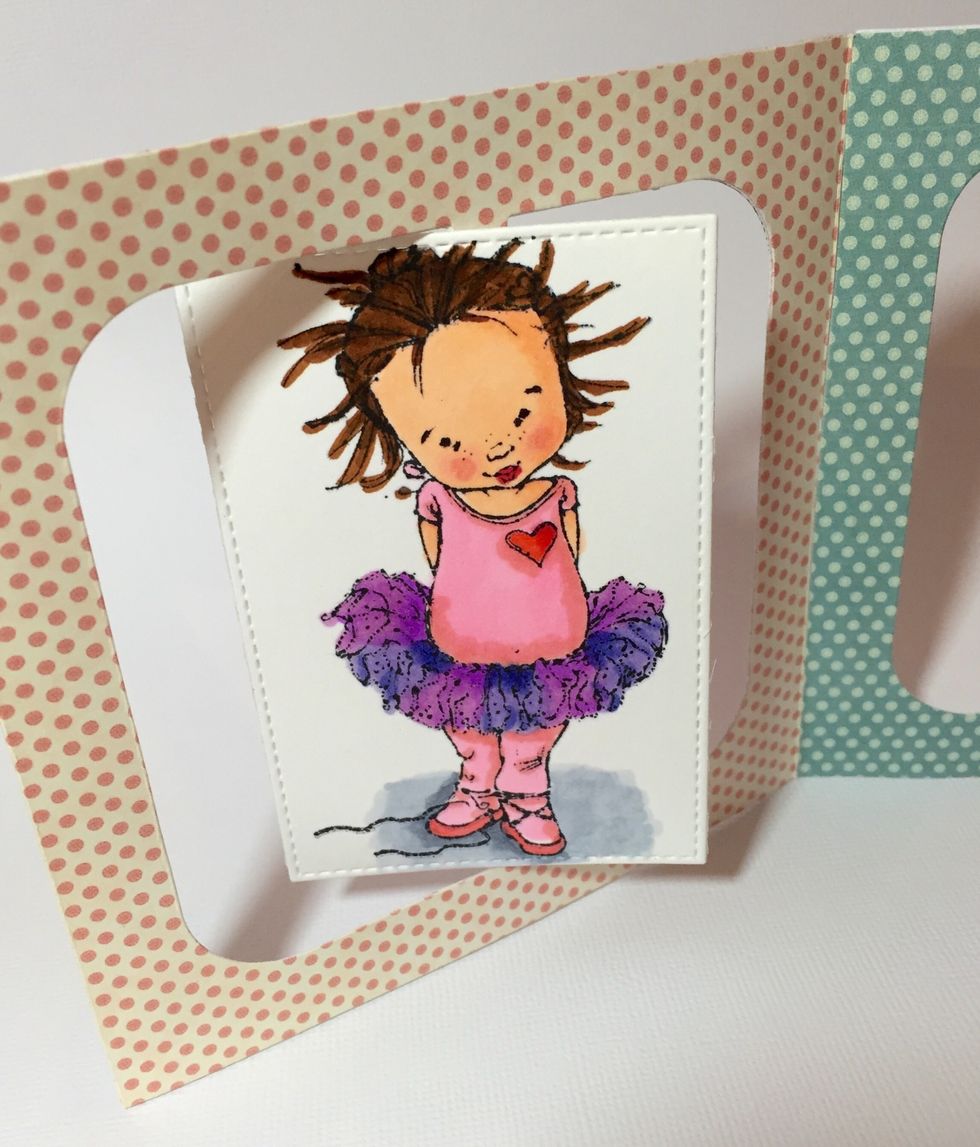 Adhere the stitched rectangle onto the swivel portion. The stitched rectangle fits exactly into the accordion frame.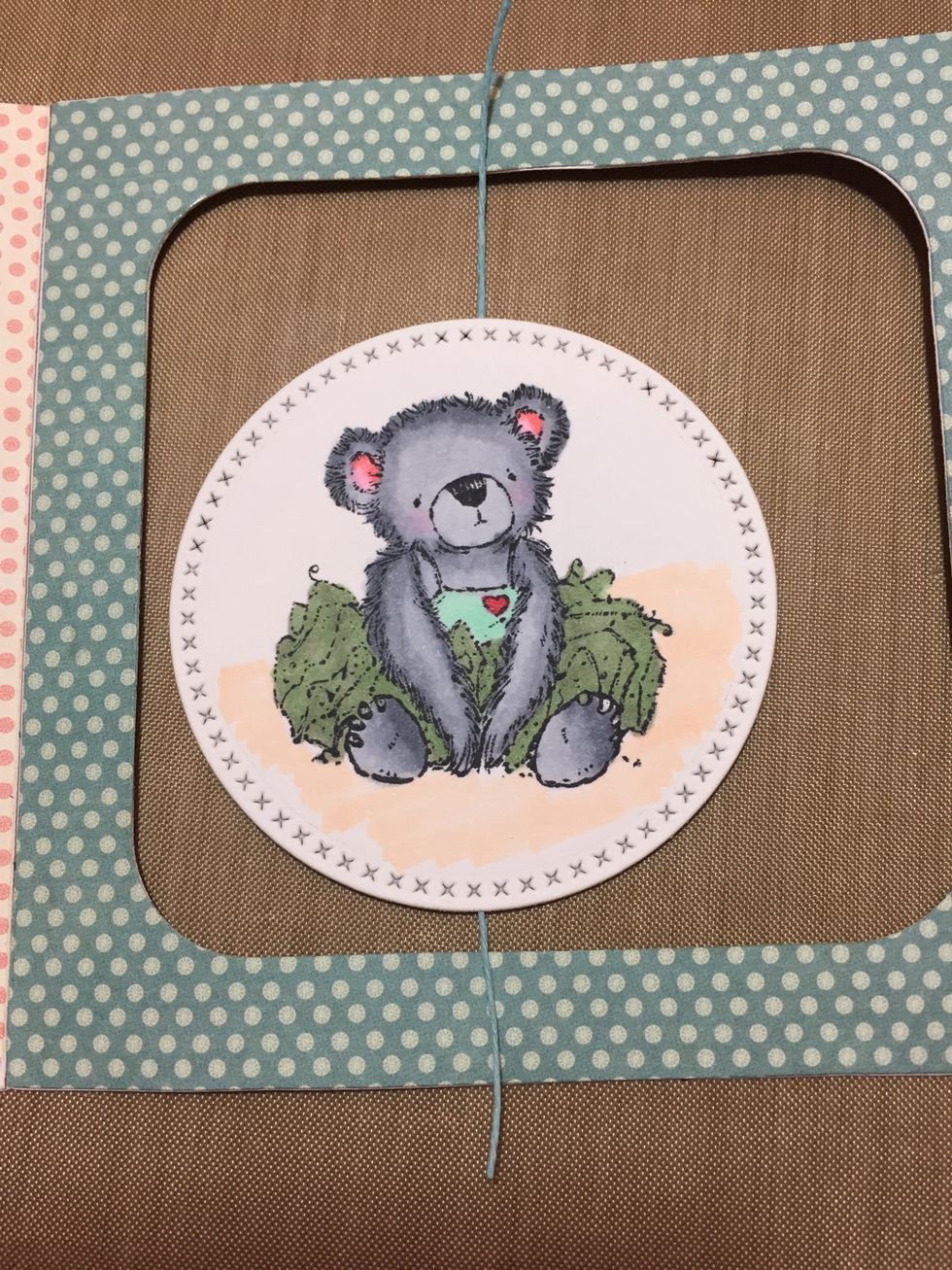 On the 2nd panel, adhere a twine string on the back of the bear image and ensure it is long enough to reach the top and bottom of the border.
Use strong adhesives to secure the string. This is how it looks like from the back.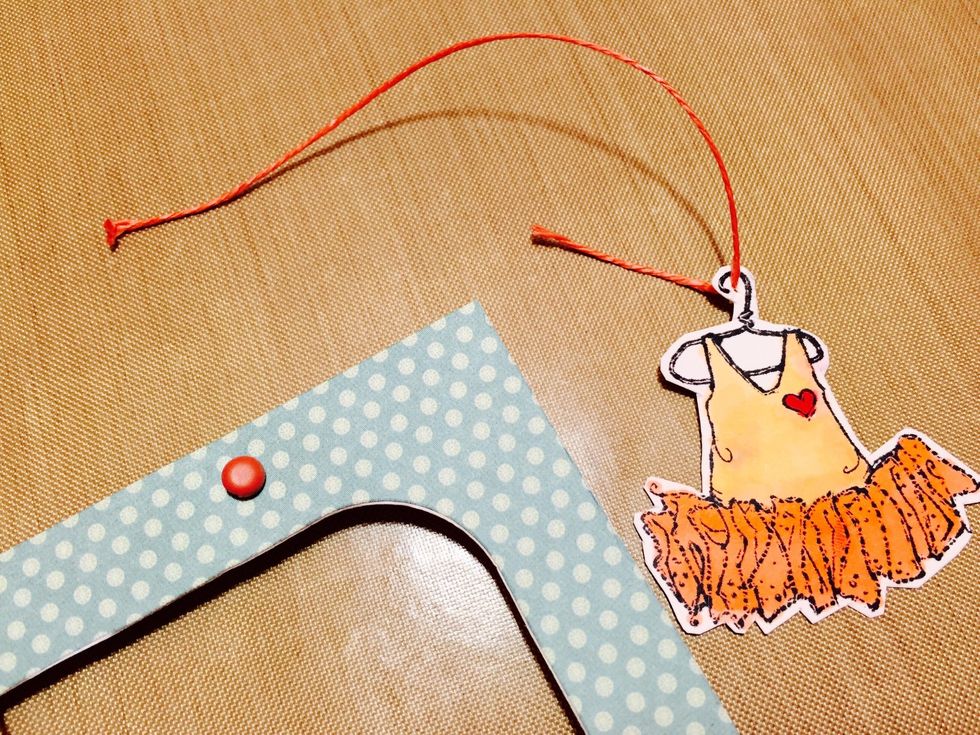 I poked a hole on the hook of the hanger and stringed it with twine. Tied a knot on the ends of the twine on a brad and attached the brad to the right top hand side of the 2nd panel.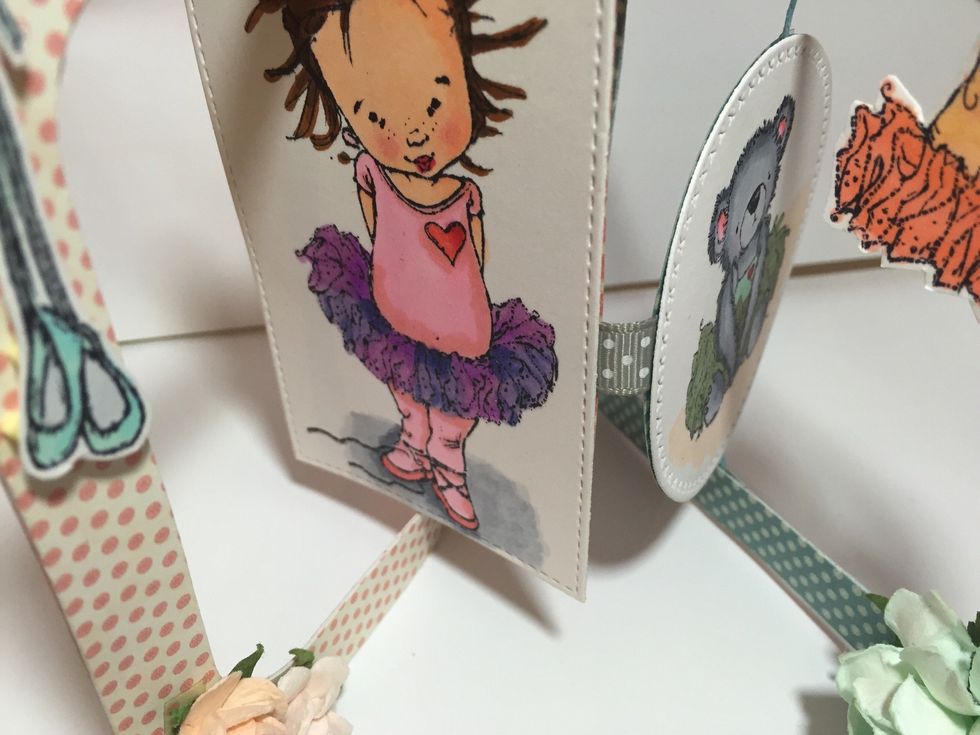 Adhere a grosgrain ribbon behind the stamped ballerina and bear so that as you open the card in a valley style, the 2 stamped images will swivel in a mountain style.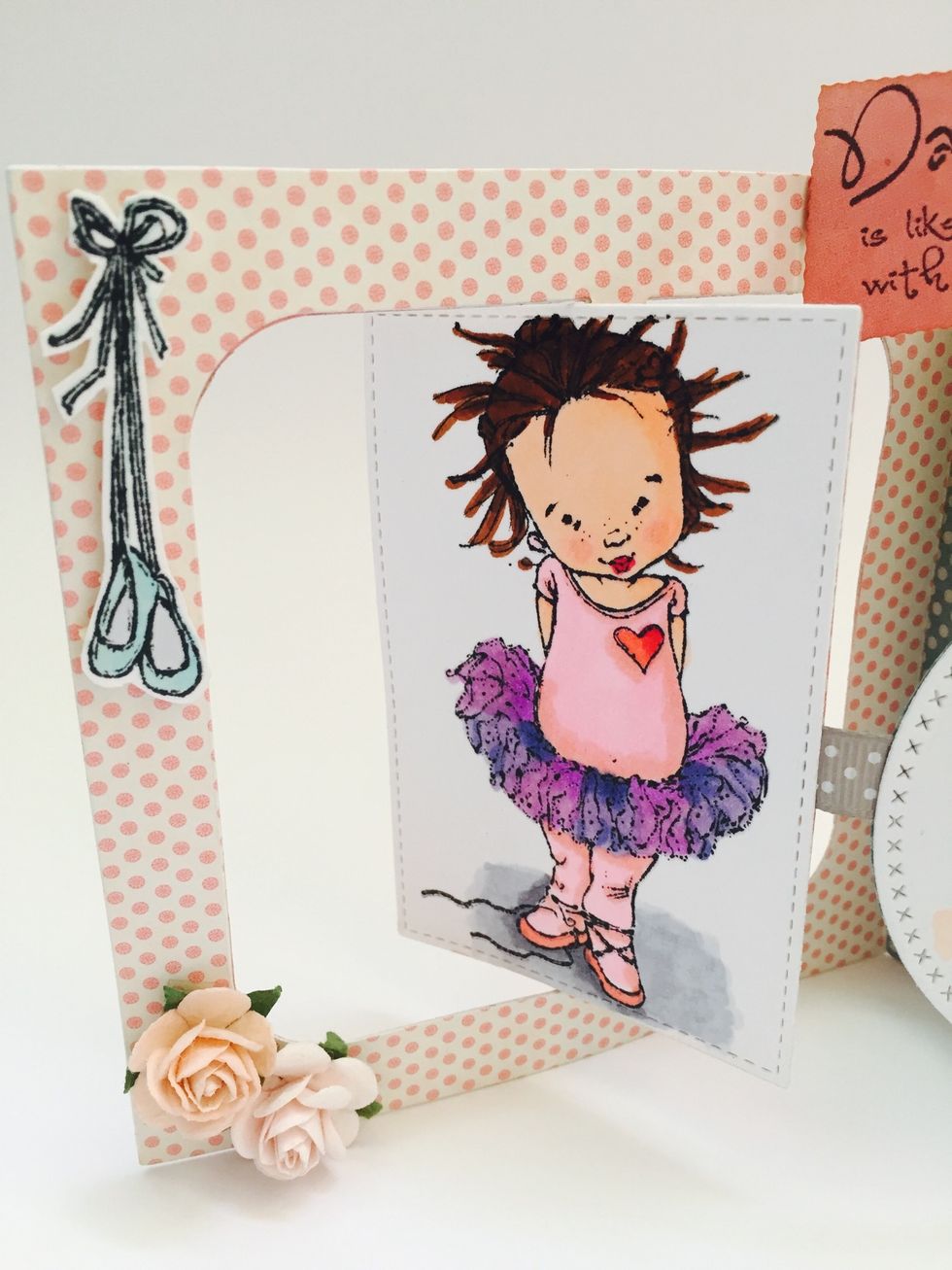 I added some flowers at the bottom. And used foam tape on the stamped and colored ballet shoes.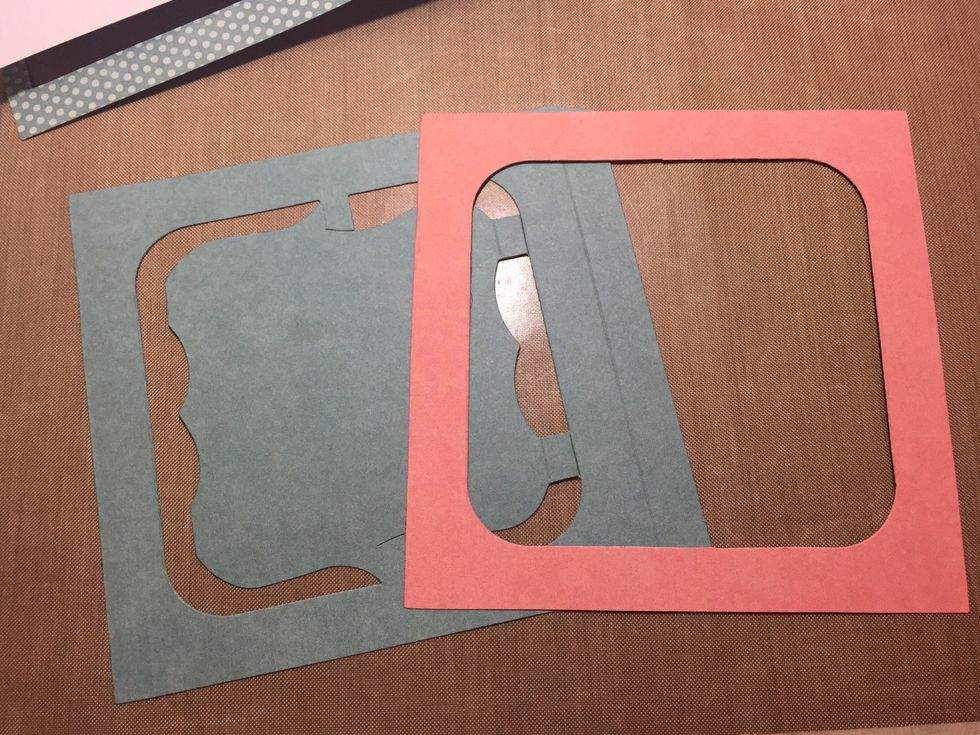 Cut with the accordion album die again to adhere to the back of the card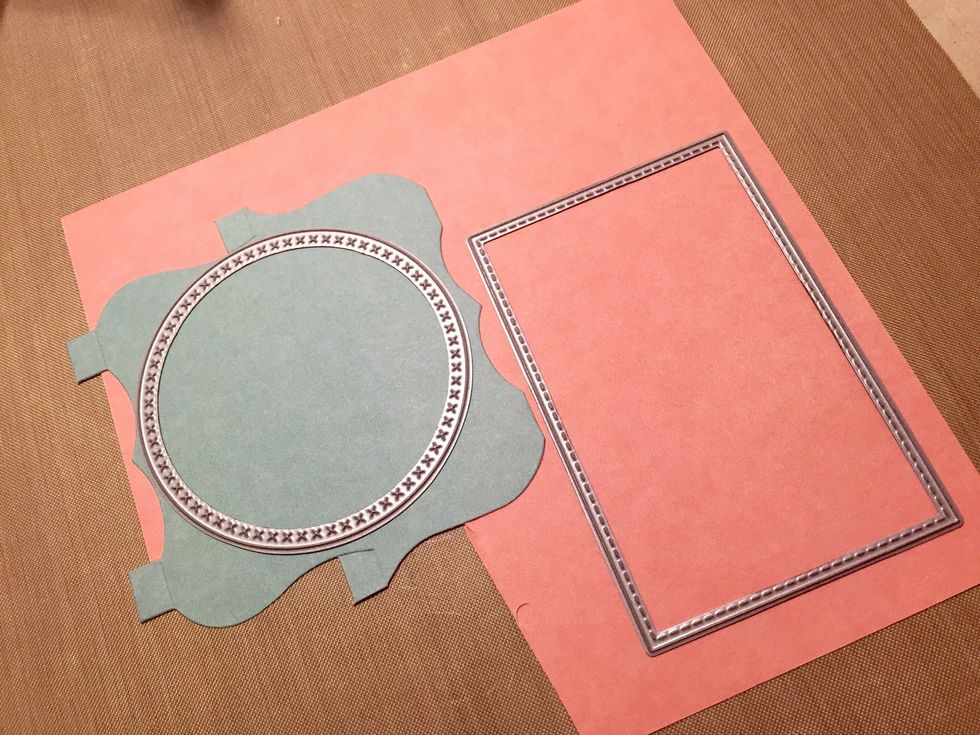 Coordinating paper to adhere to the back of the ballerina and bear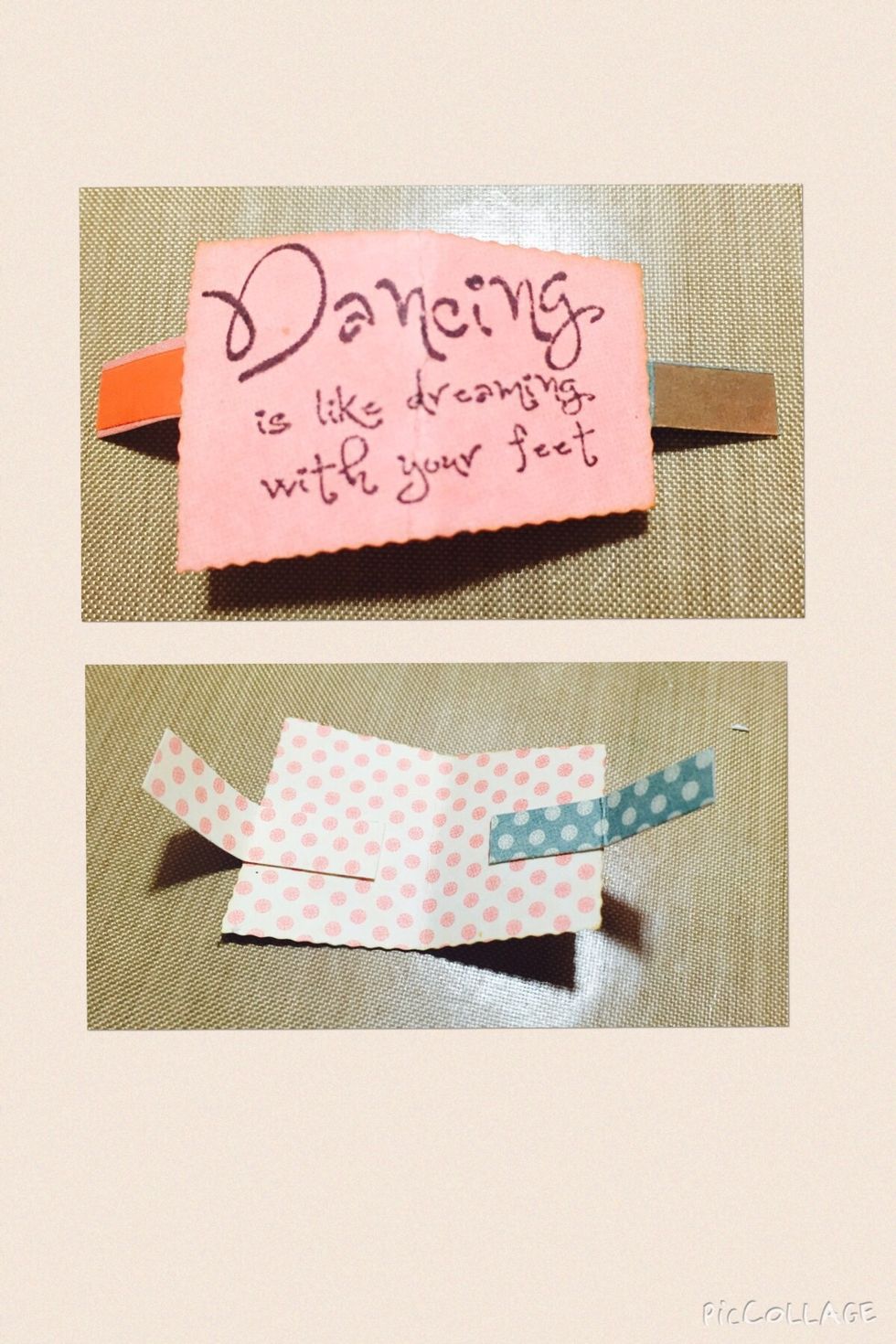 Stamped the caption on a small piece of paper, folded in half and adhere to the middle of the card by using small strips of paper to hold it in place
The final card! Thanks for stopping by! Watch my YouTube video under Scrappytale on how to colour the ballerina. Thanks
Penny Black Tutu Sweet stamp
My Favorite Things(MFT) stitched rectangle stax die
MFT cross stitched circle stax die
Sizzix accordion album flip 3-D die
Graphic 45 6x6 Boranical Tea paper pad
White cardstock
A brad, some twine and grosgrain ribbon
Flowers
Memento tuxedo black inkpad
Copic Ciao markers
Scrappytale ( Jennie)
Stay home mom to a precious tyke and a hard working man. http://facebook.com/pages/Scrappytale/174120443183