How to alter a set of glass bottles with a fairy theme
Alter a Set of Glass Bottles With a Fairy Theme
4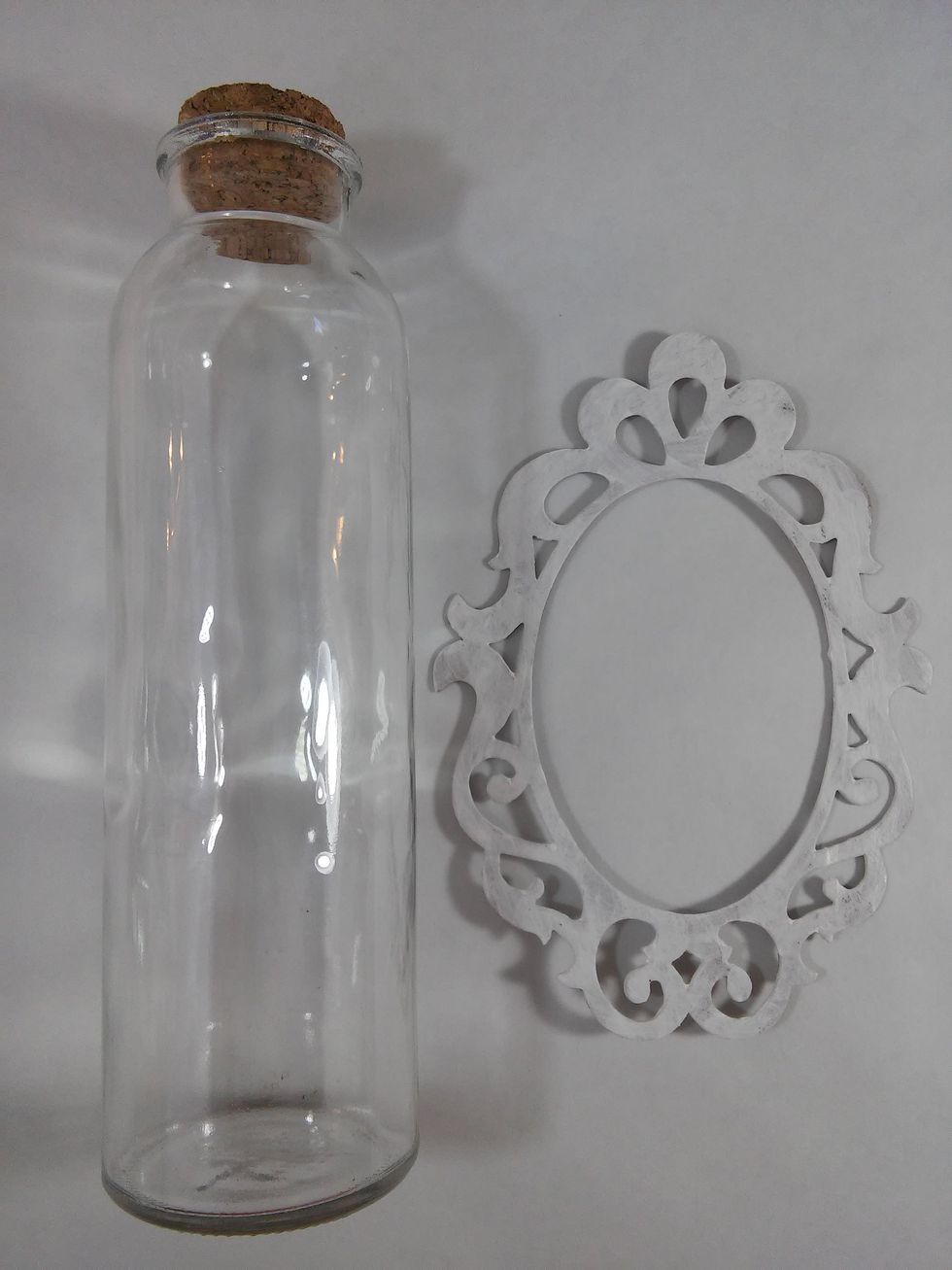 First I found some diecut chipboard frames that were a nice size for my bottles, and painted them with a coat of gesso.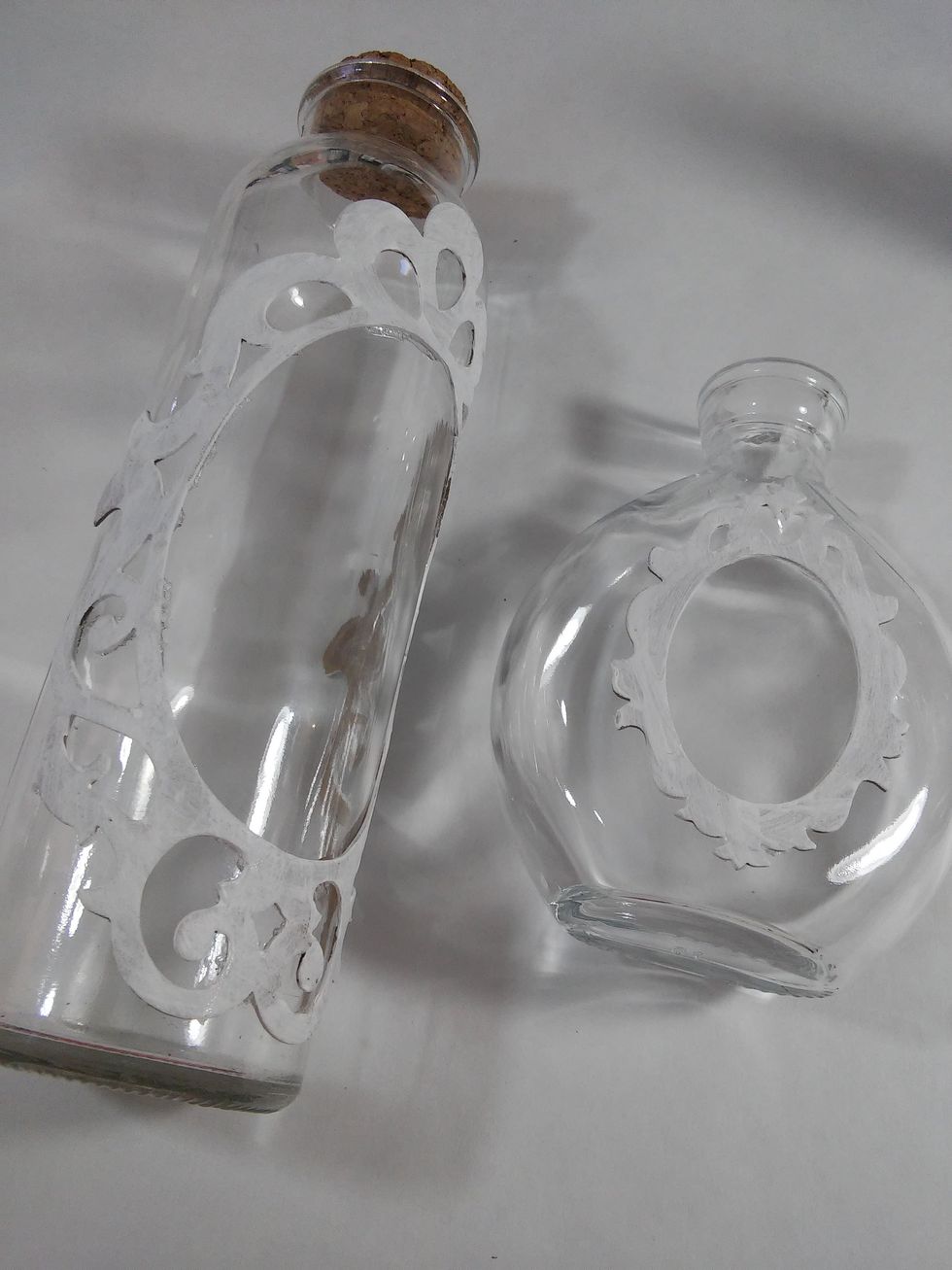 When they were dry, I glued them to the bottle fronts with Fabri-tac glue. Stay with them, and make sure they stick down nice while the glue dries.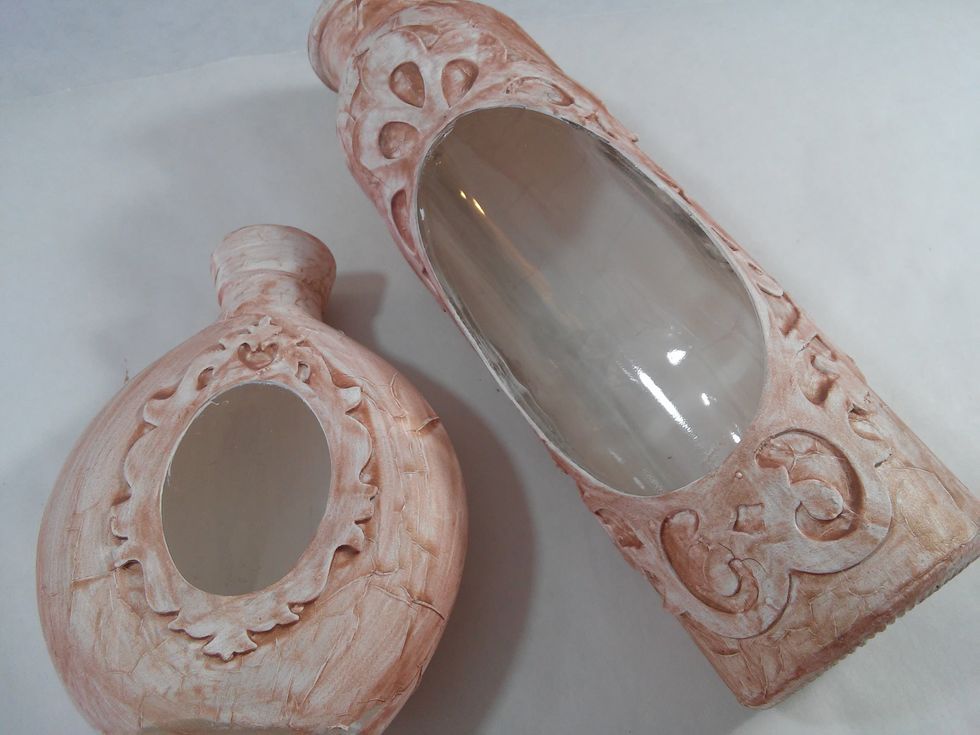 Using watered down Portabello Velvet Paint, I gave all but the frame centers a coat. The paint is very thick and creamy alone, the water allowed it to lightly pool in some areas.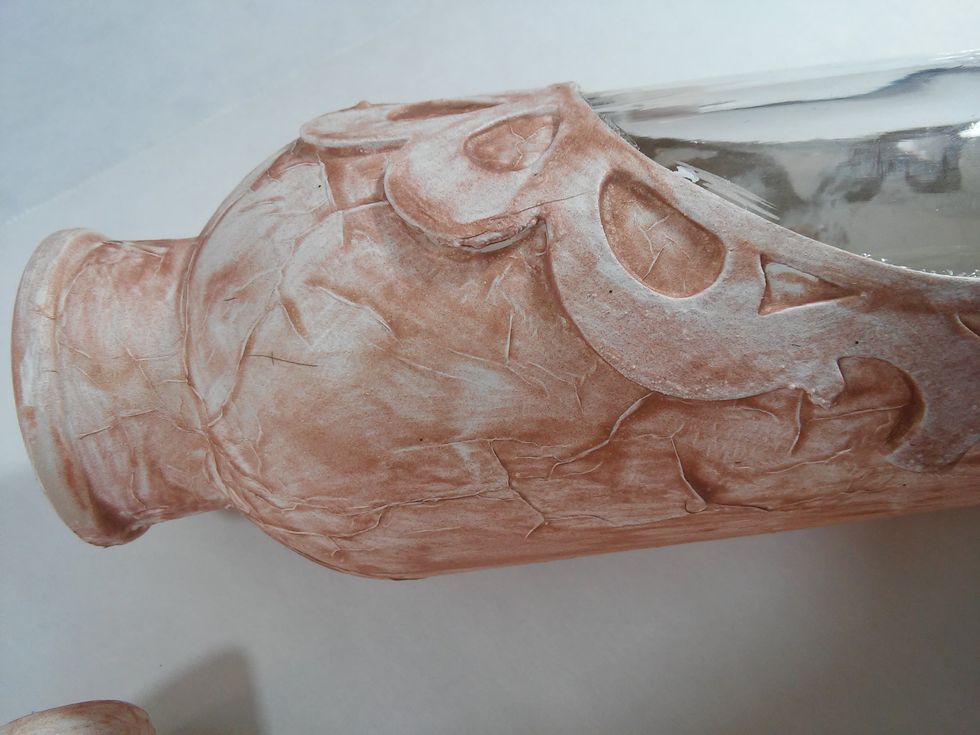 The water added to the Potabella Paint also make the gesso crinkle, and gave it the best cracked looking effect!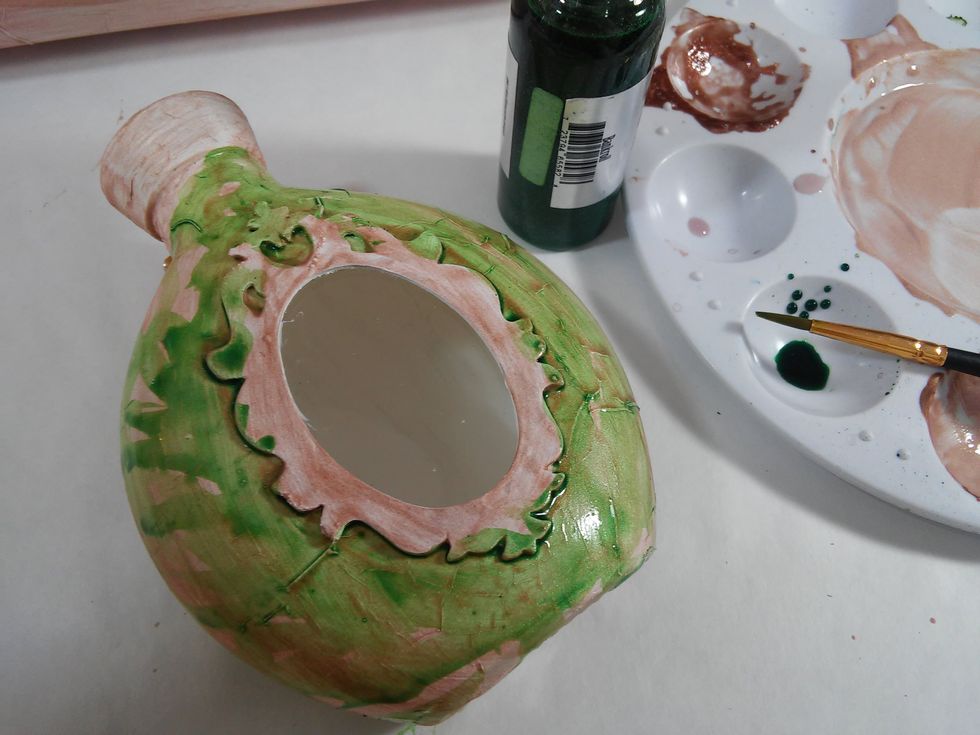 Next using Minx ink in Bankroll, I painted all around the frame & bottle front. Work in fairly small areas...Let the ink soak into the cracks and clevises & then blot the bulk off with paper towel.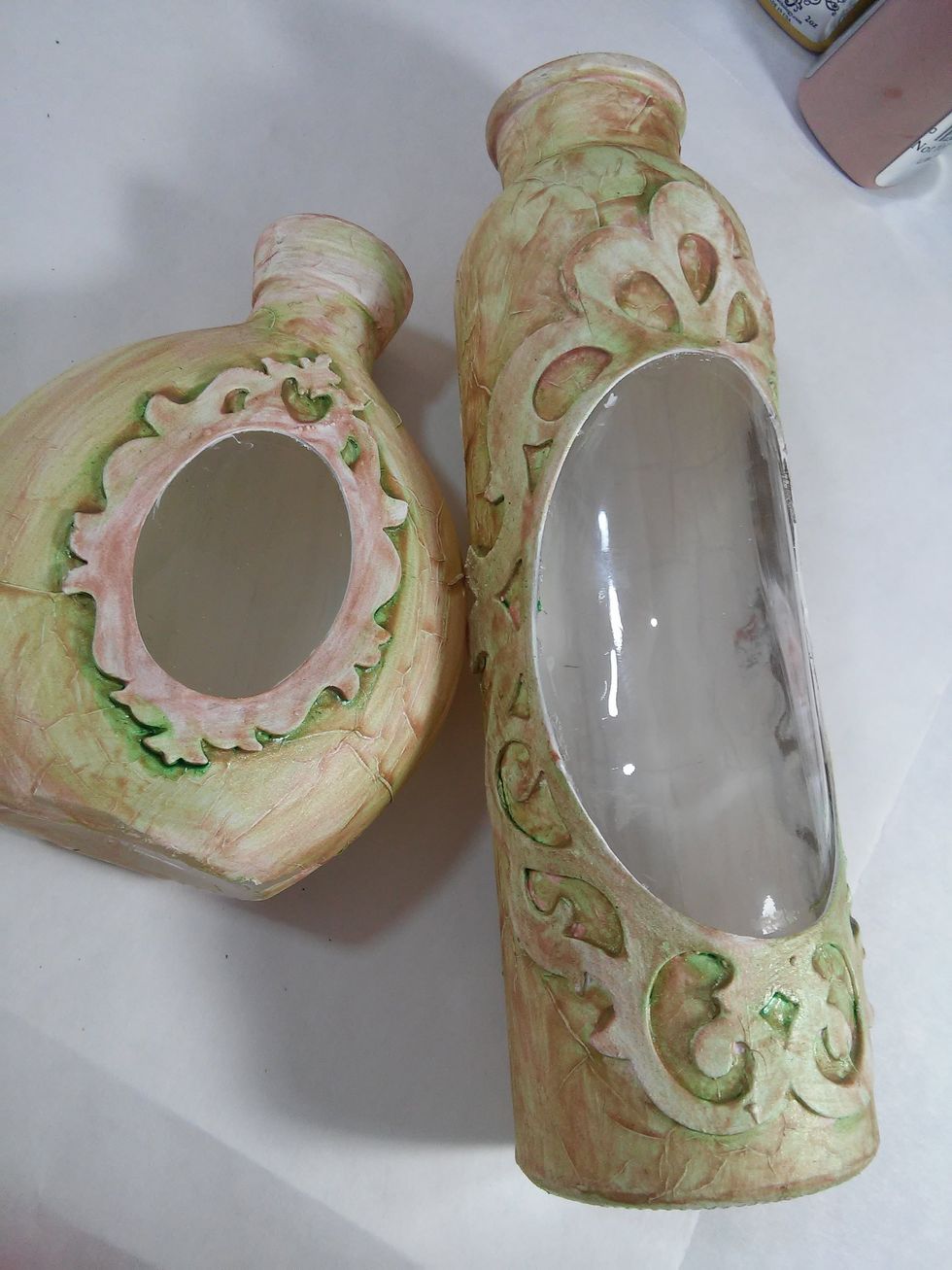 It almost gives it a little bit of a patina look to me. :)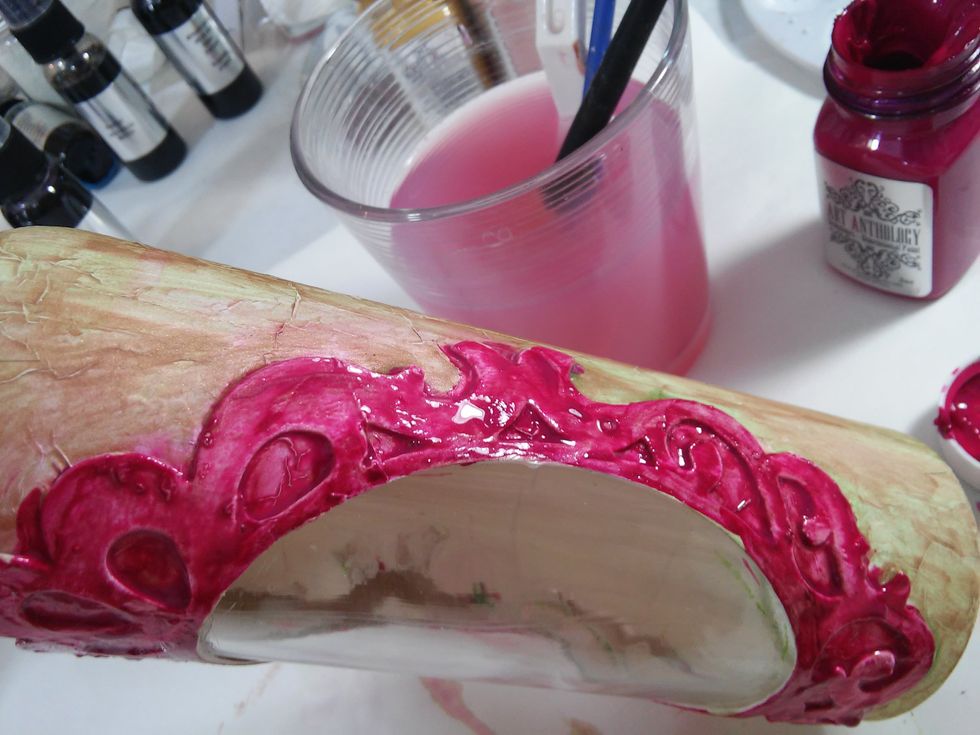 Next a blotted a thick coat of Rhododite Gemstone Paint over the frame and with a water filled paint brush, worked my way around the frame, "washing" paint into the corners and crevices.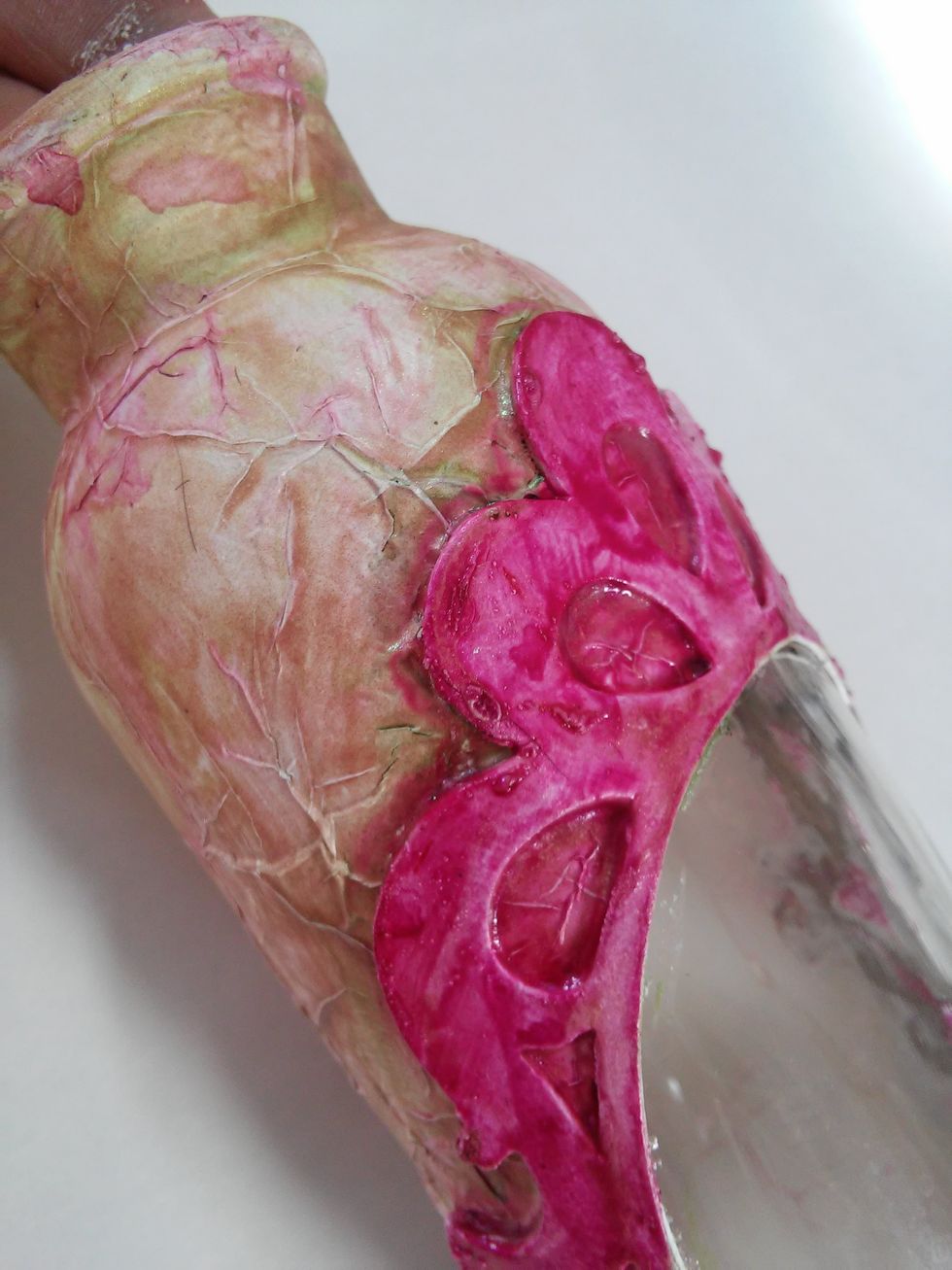 With Rhotodite and water soaked brush I added accents in few other places around the bottle, too. Work quickly, so the paint doesn't dry too much.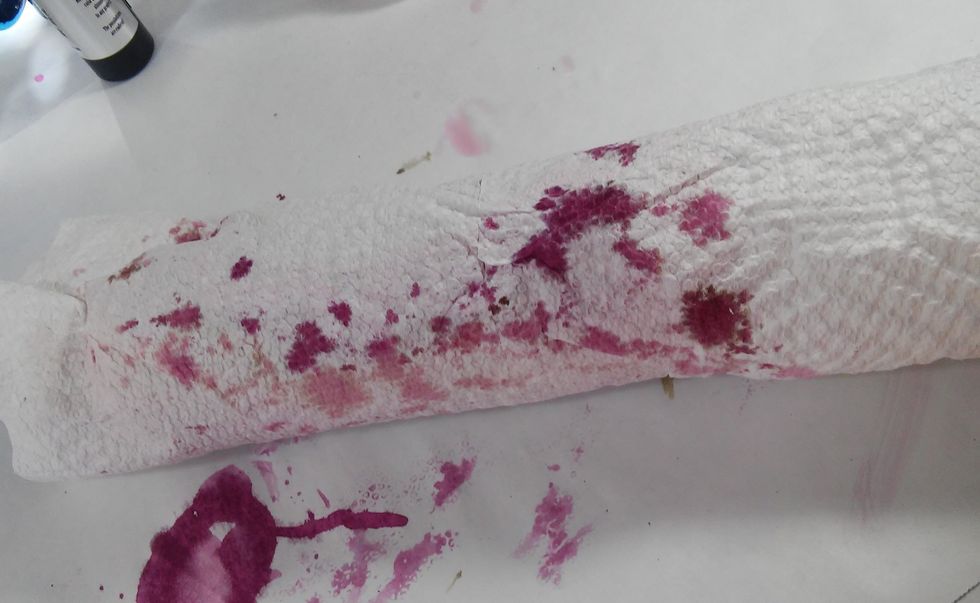 Now I rolled the "messy" bottle in a paper towel to soak off any eccess paint and water.
Here's bottle number two after it's excess paint and water was blotted off.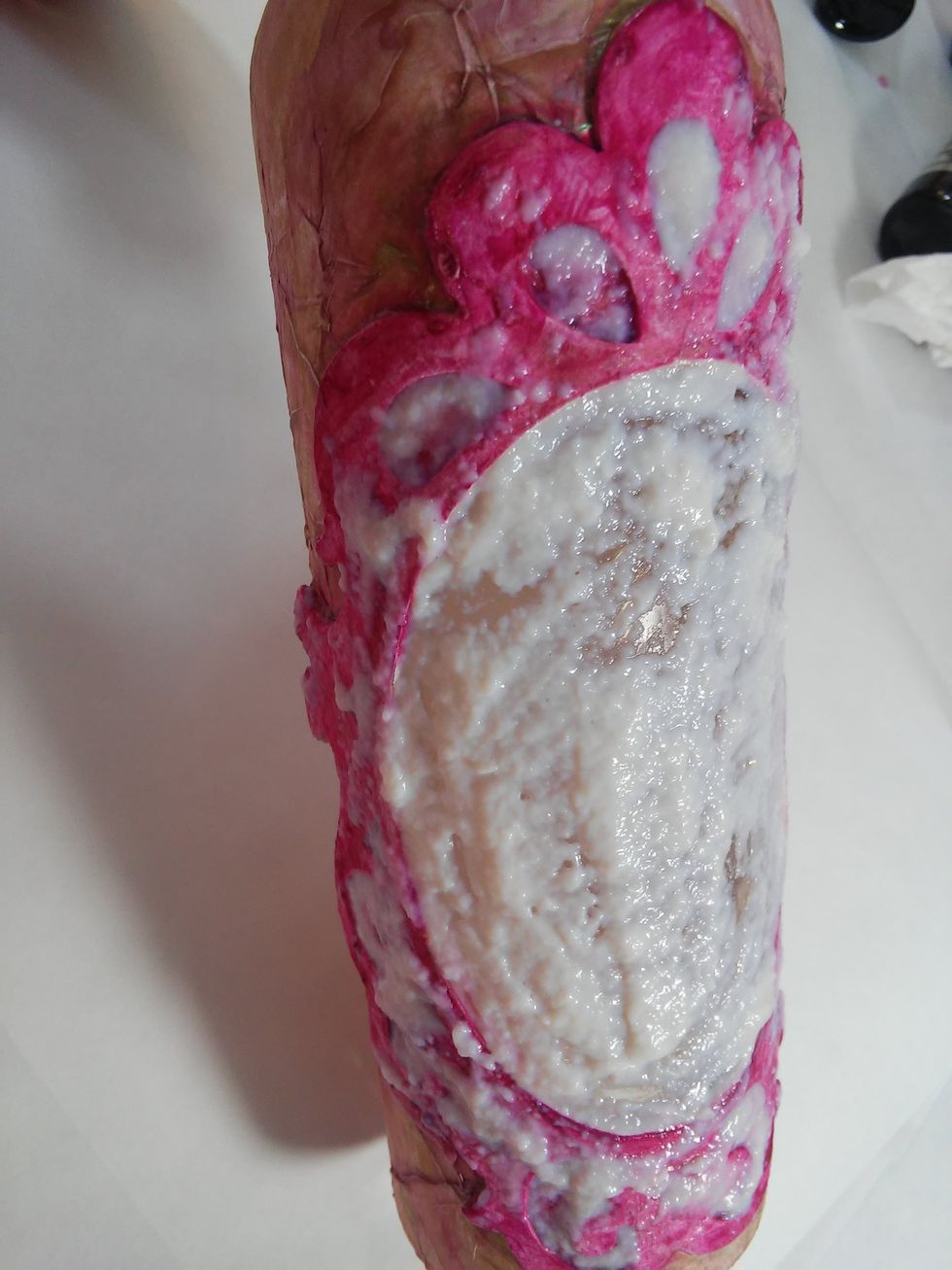 When the bottle has dried thoroughly, I put a thick coat of crackle past medium inside the entire frame centers and on a few accented spots on the bottles fronts.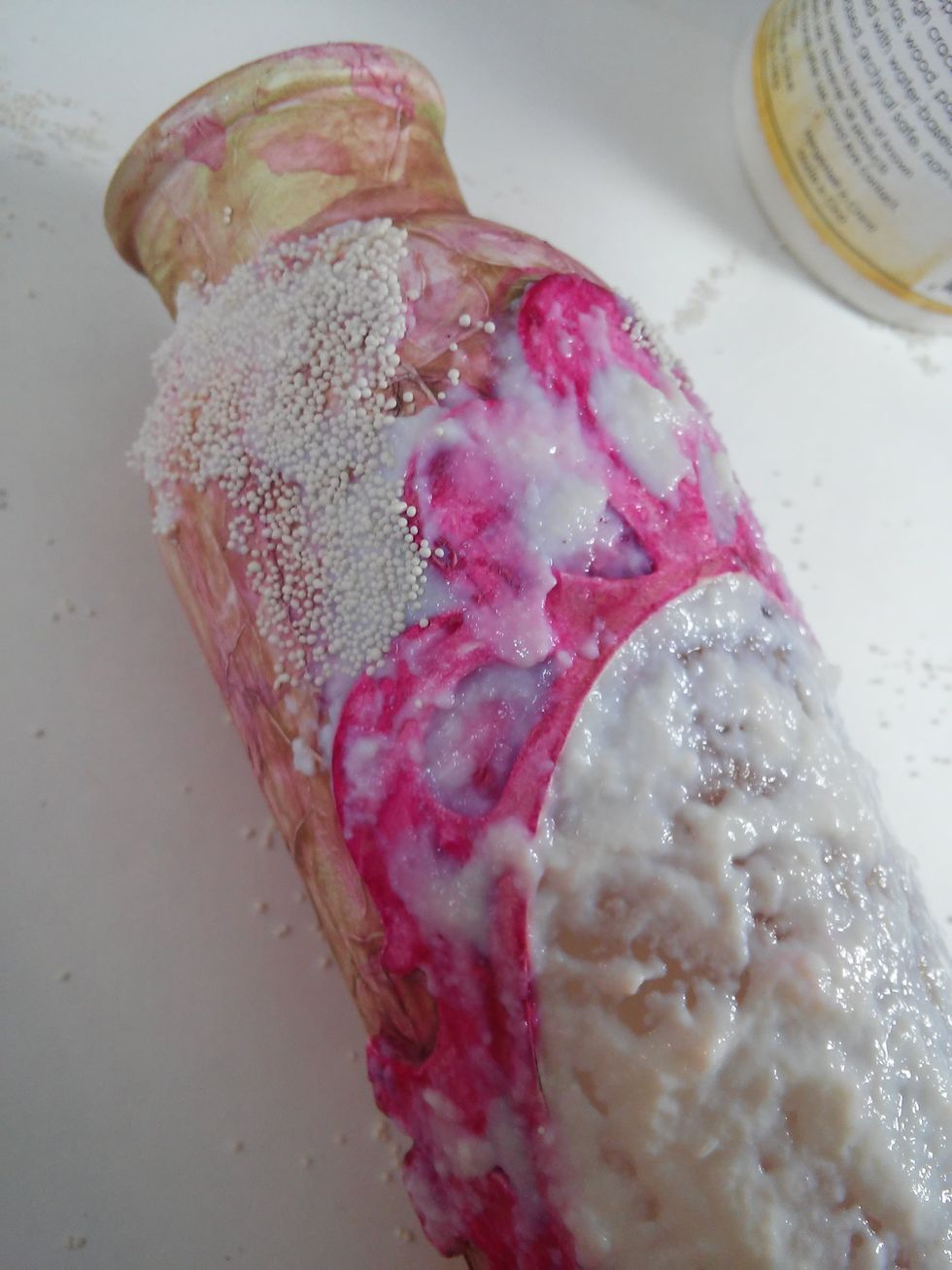 After adding some bead embellishments to the outer areas of paste, I let the bottle dry over night. The crackle works best if it dries naturally.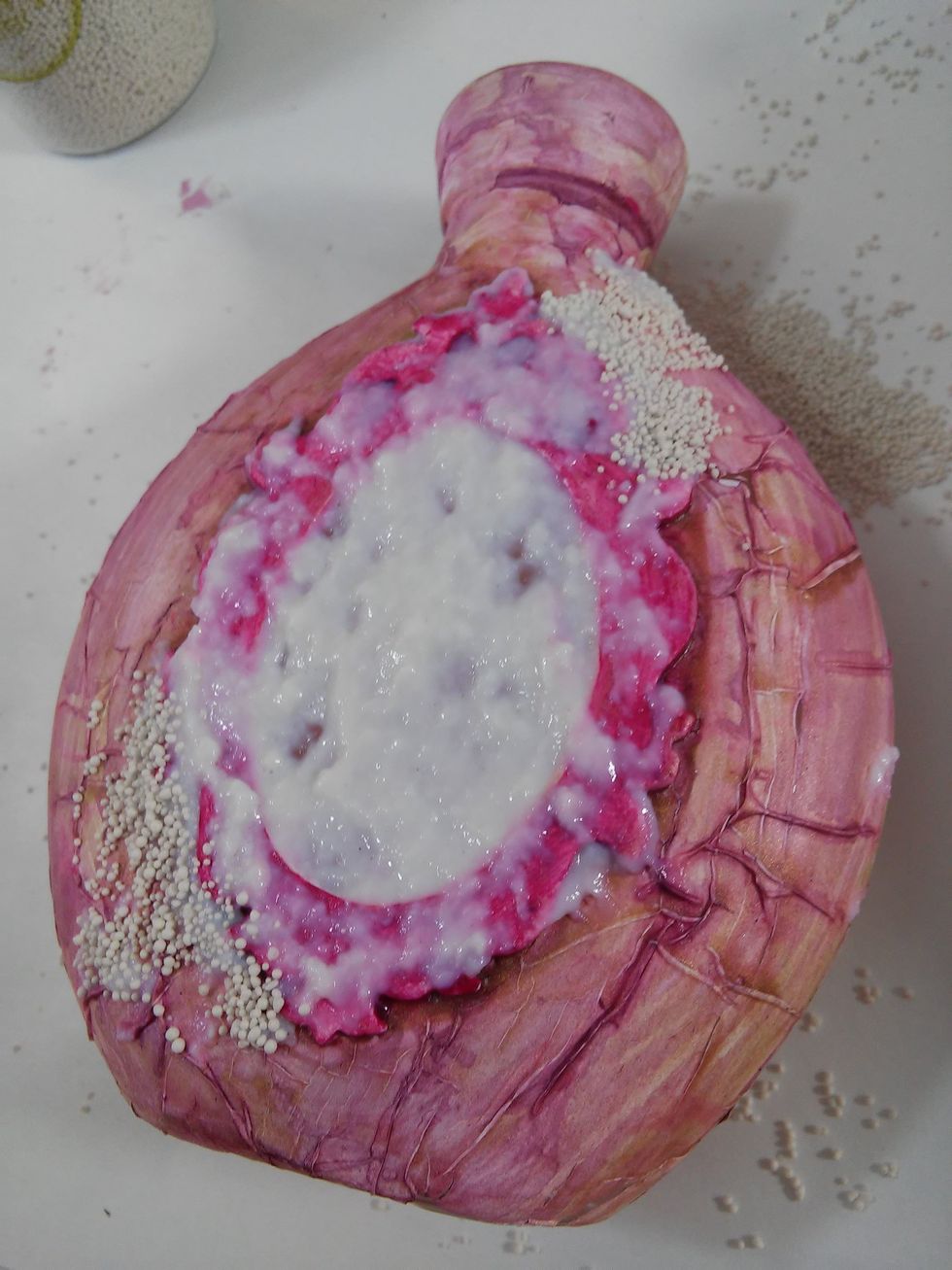 Bottle number two ready for drying.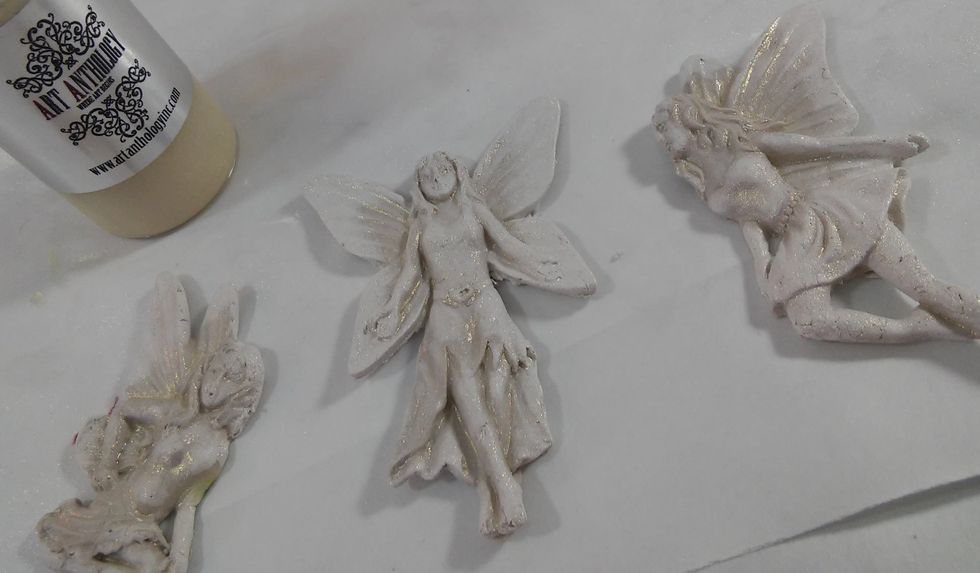 In the meantime, I mist some fairy embellishments with Gilded Gold Fairy Dust Colorations Spray.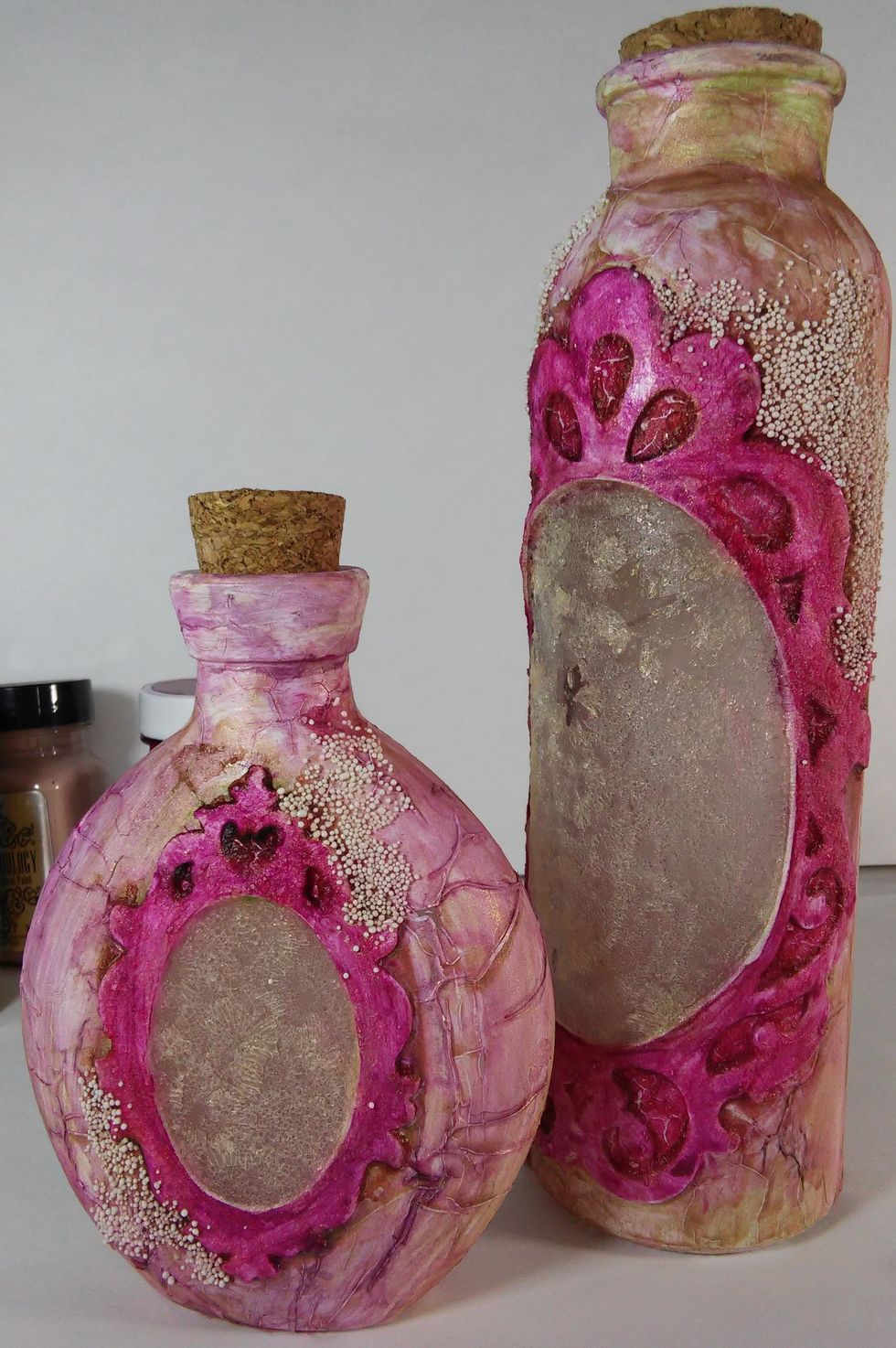 All dry! Look at the texture on the bottles....the color depth ob both of them turned out amazing!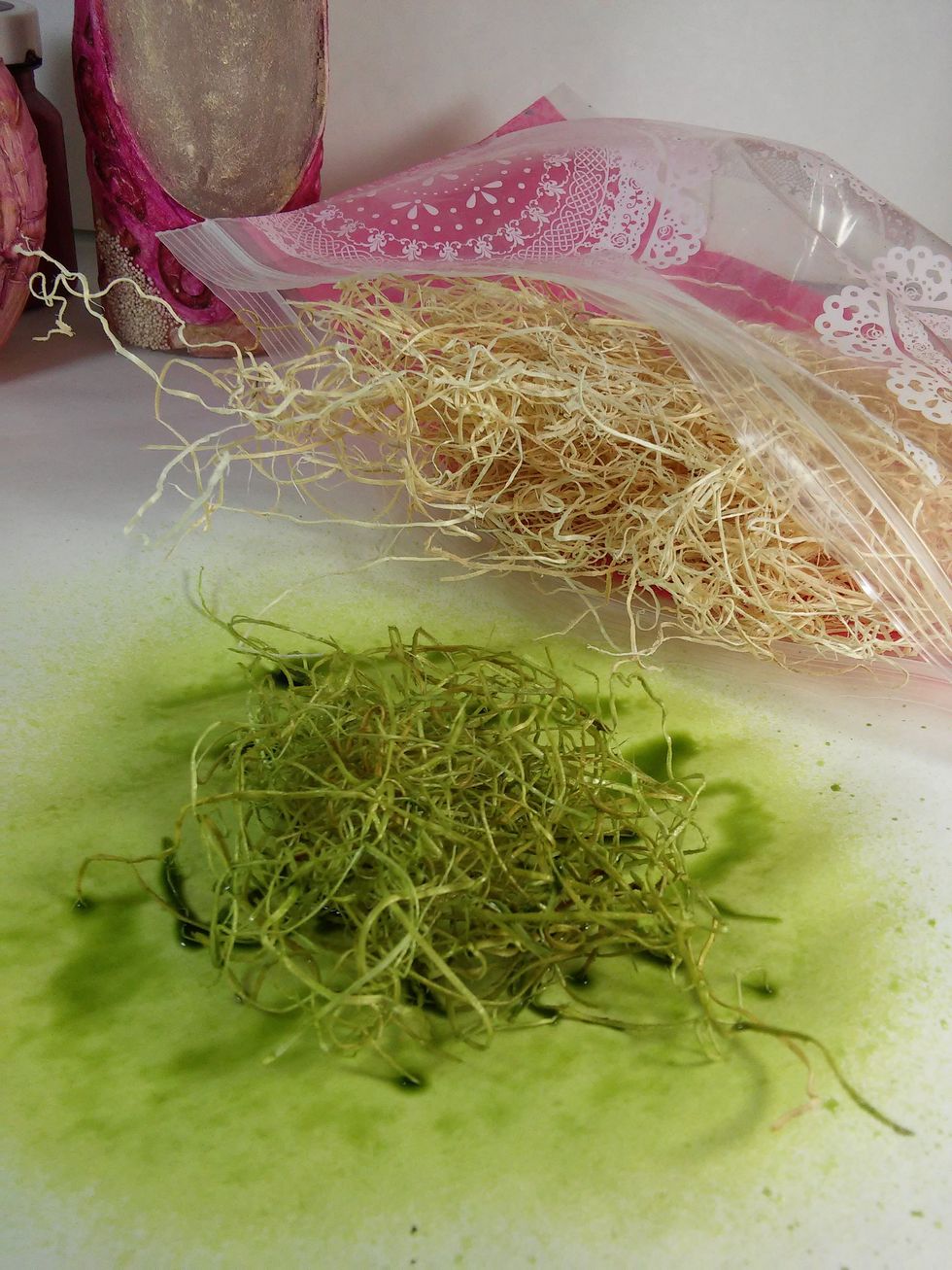 Spray some wood shaving grass with Avacado Colorations spray.
Find some coordinating flowers....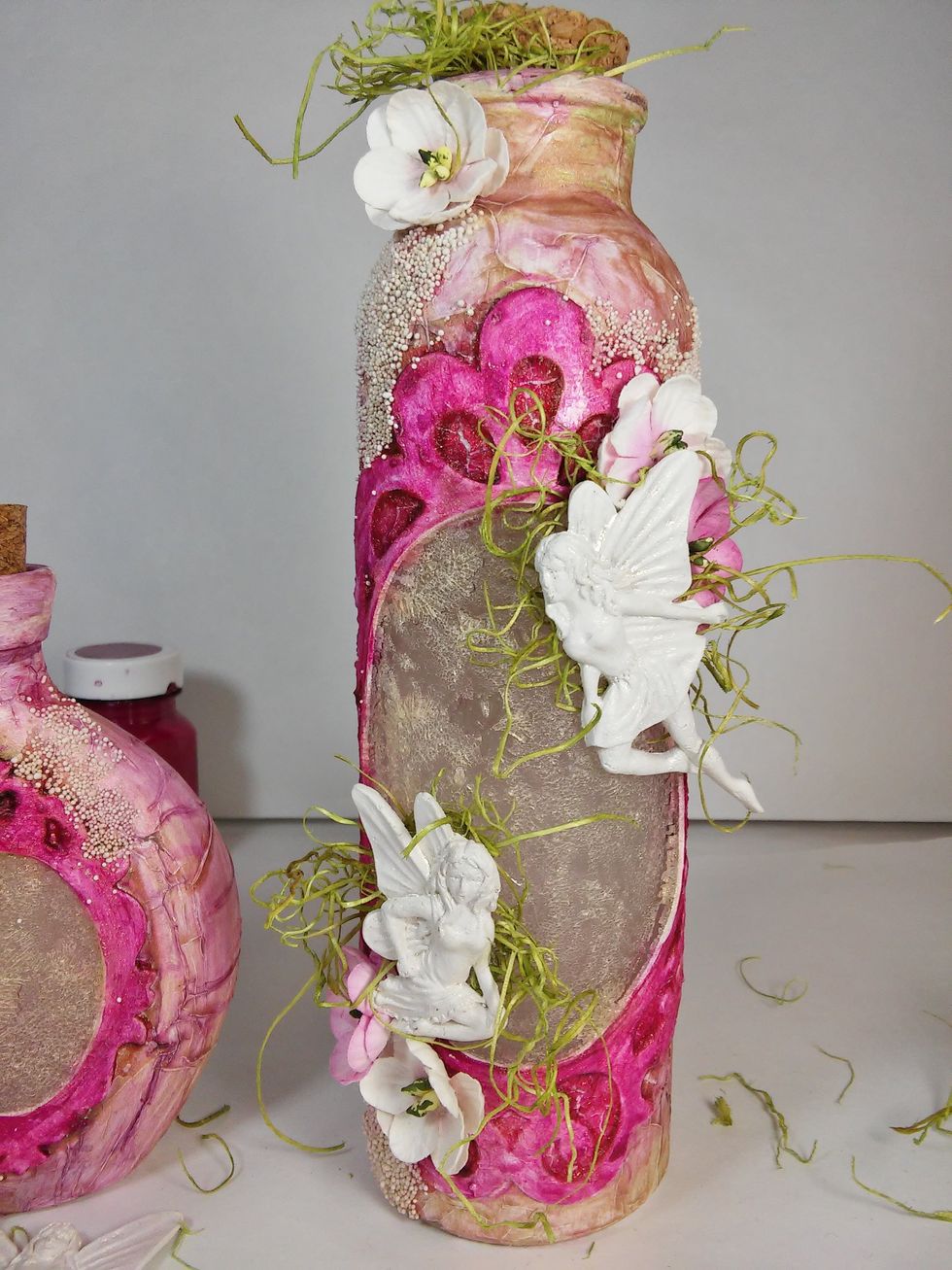 Glue them on with some sprigs of the grass as their backgrounds. I put a little grass in the top of the bottle before popping the cork back in. :)
To finish them up, I put a little more glue and micro beads in a few spots, and gave each bottle a couple more spritzes of the Gilded Gold colorations Spray. Beautiful!!
Portabello Velvet Paint
Rhodolite Gemstone Paint
Bankroll Minx Ink
Avacado Colorations Spray
Guilded Gold Coloration Spray
Wild Orchid Colorations Spray
Art Anthology
Art Anthology is a manufacturer of dimensional mediums.\n\nCome chat with us in our Facebook Group: Art Anthology Adventures in Art