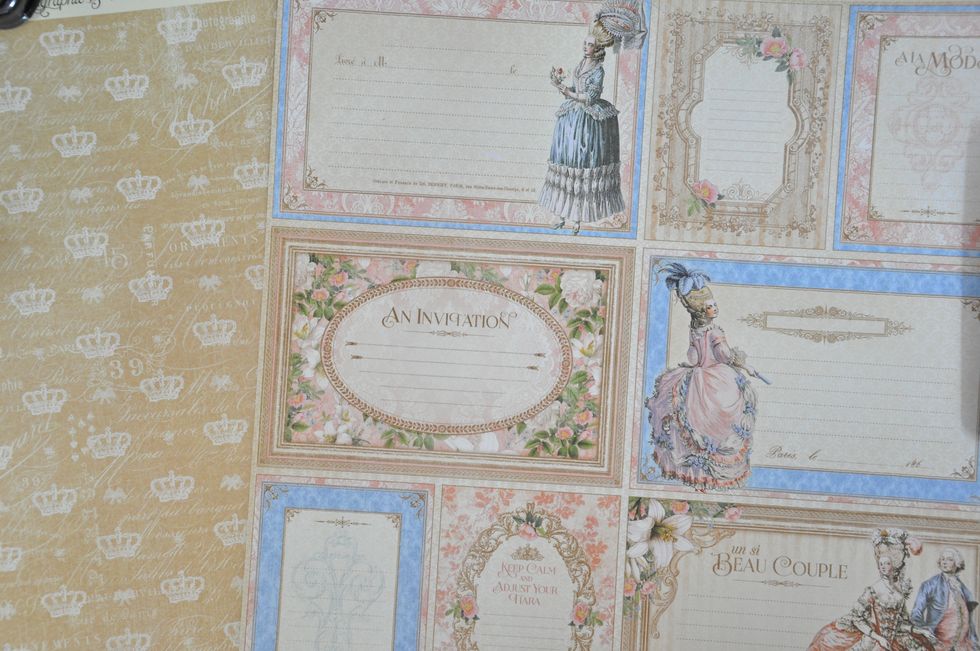 I chose these papers for my notebooks. I fussy cut some journaling spots here to use later on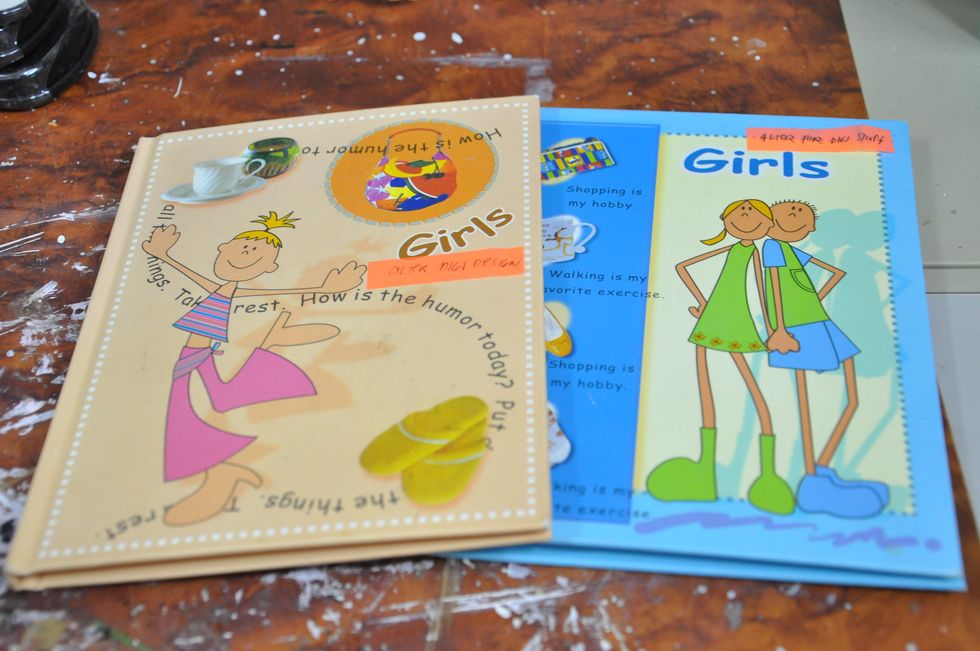 These are the notebooks I will alter. I like that the notebooks were hardbound. Makes it easier to adhere the G45 paper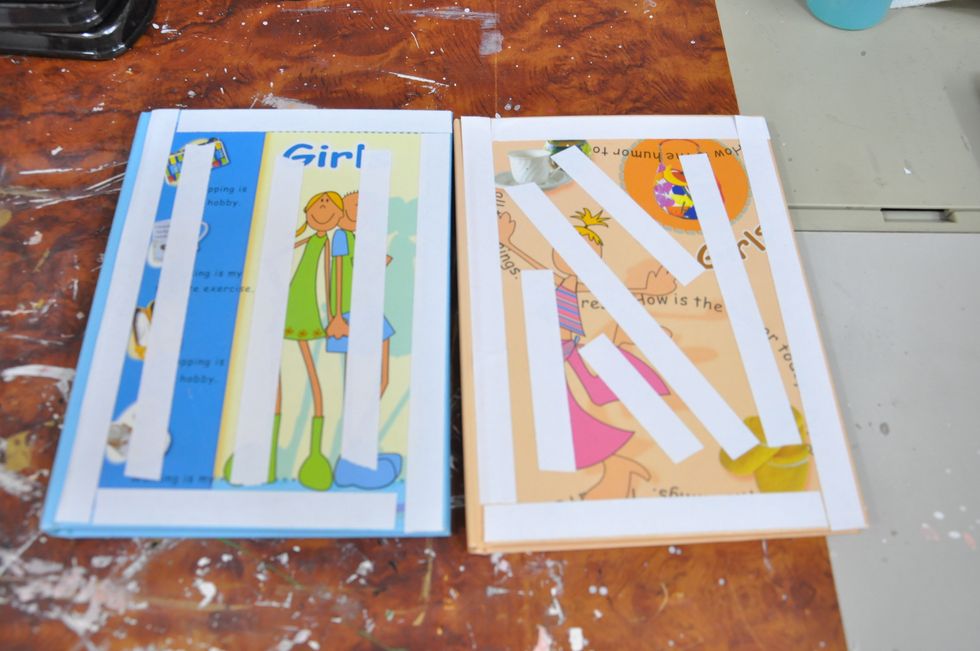 Put some double sided tape on the surface. You can use whatever kind of adhesive you like, but I prefer double sided tape :)
Adhere the front first, slowly and carefully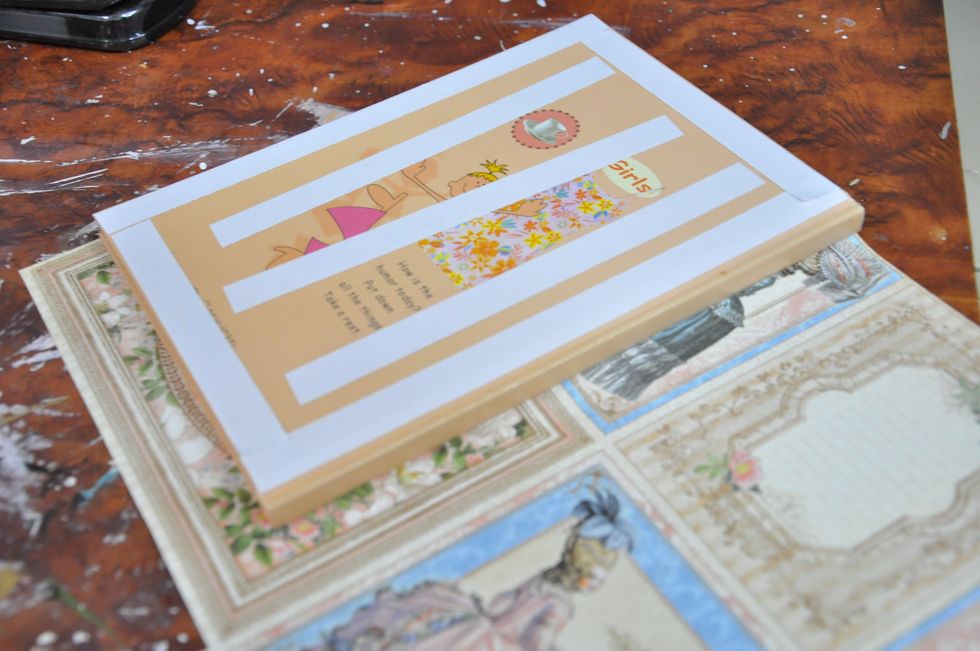 Then do the back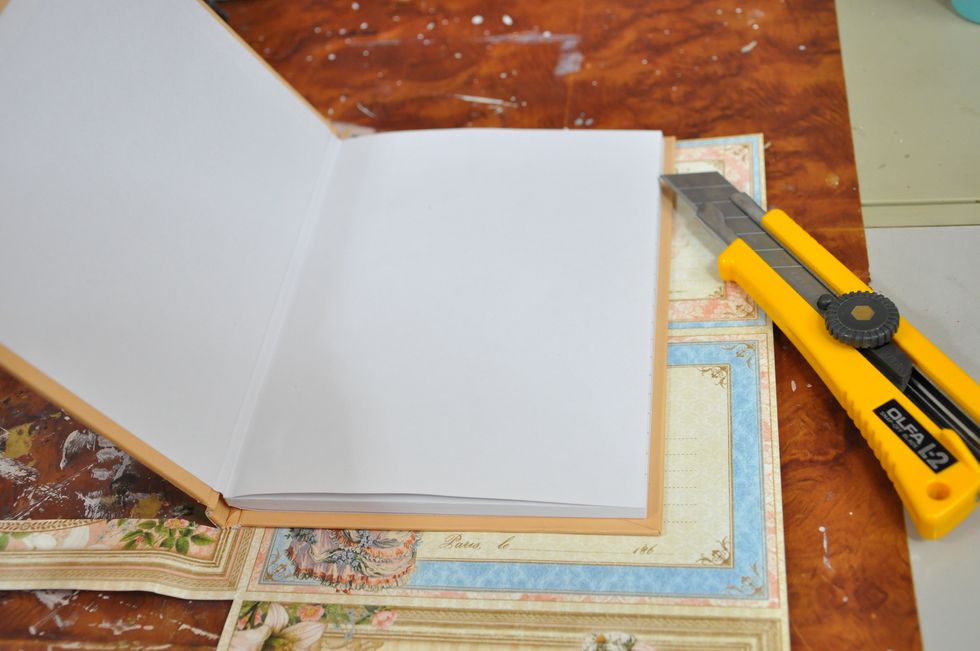 As you can see, I left the paper as is and didn't cut into size before adhering to the notebook. I used a sharp knife to cut the excess.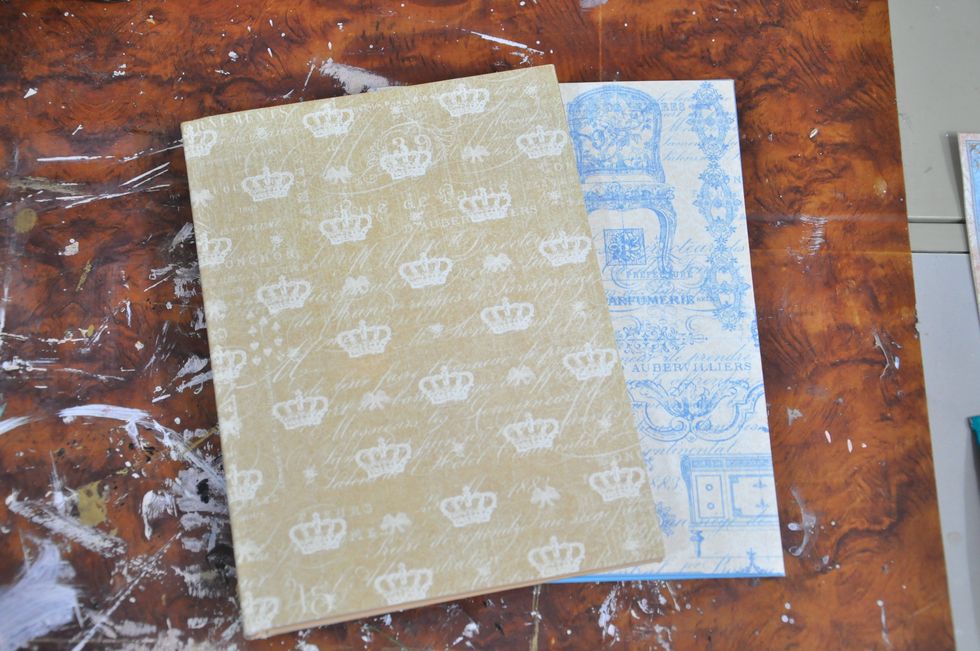 Done covering the notebooks. The fun part is next: decorating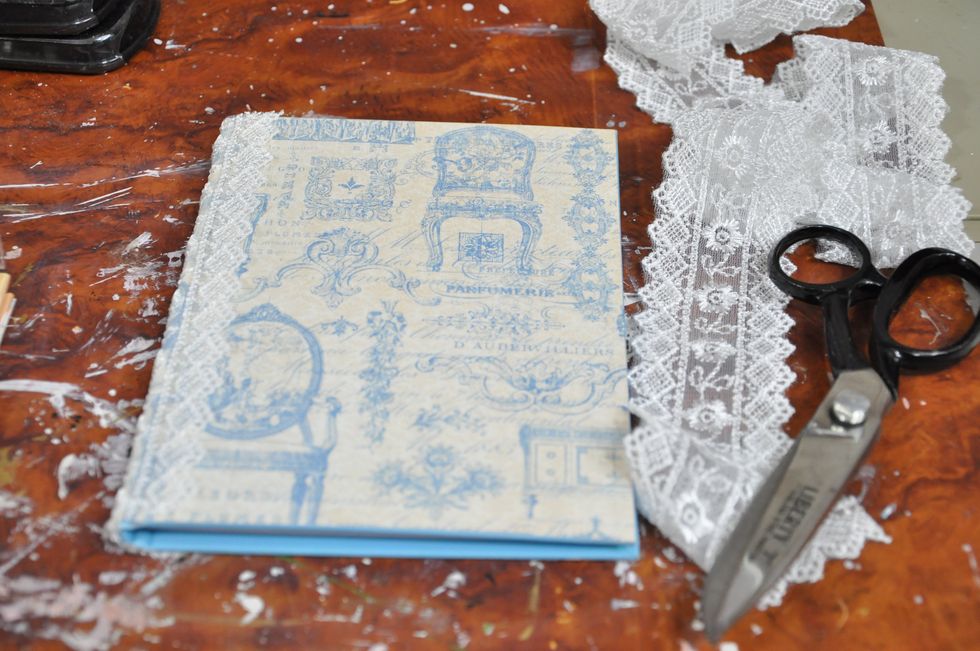 Use some lace or trim. I used an adhesive for fabric for this one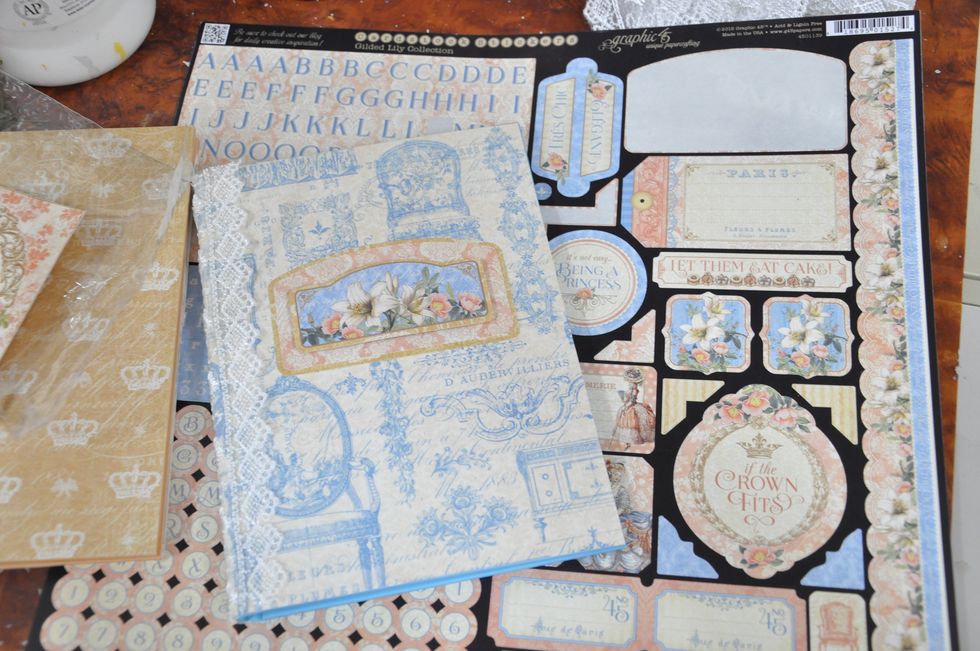 The stickers and chipboard packs are great for simple embellishment. I used a 3D foam tape to add height to the center of this sticker.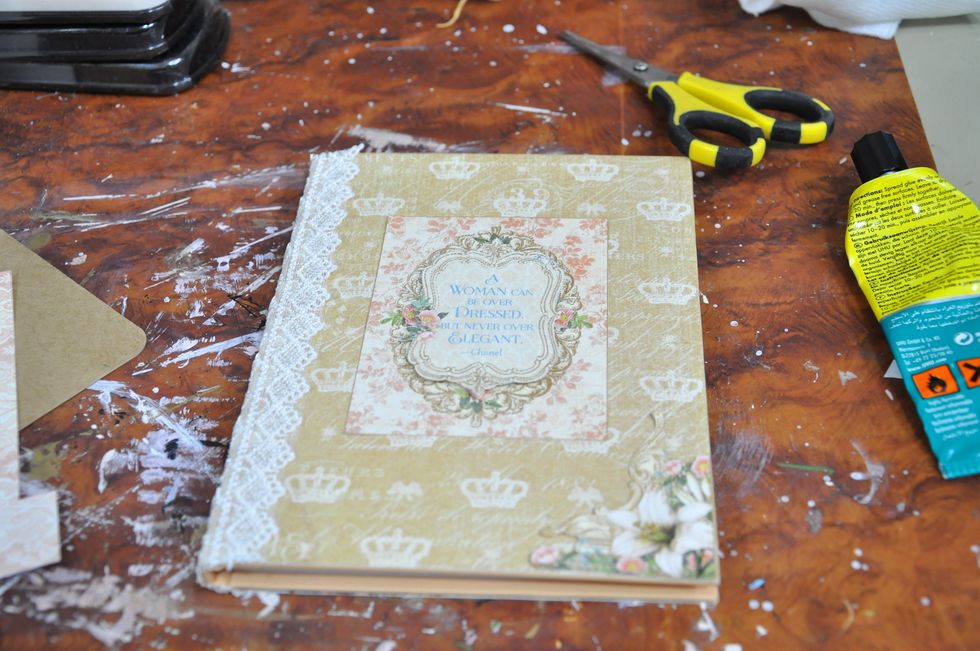 Fussy cut a journal spot and adhered to a contrasting patterned paper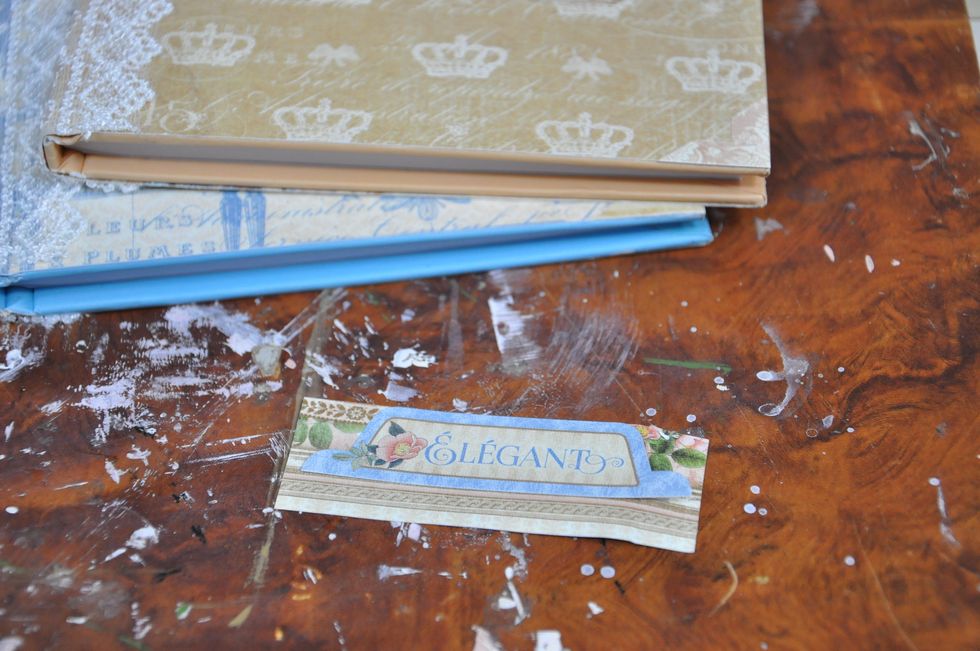 Use the tabs in the sticker sheet and reinforce by adhering to a piece of paper.
Use liquid glue to adhere to the notebook. This is just on the first page and in the middle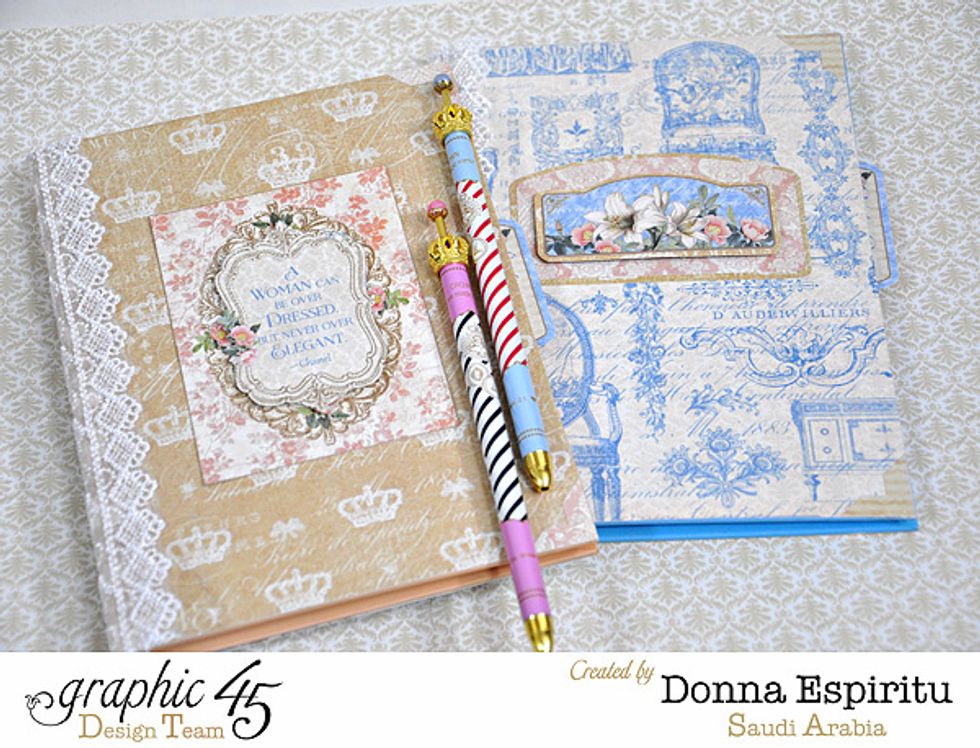 You now have pretty notebooks to use
Graphic 45 Gilded Lily 12x12 papers
Graphic 45 Gilded Lily stickers
lace
adhesives
notebooks to be altered