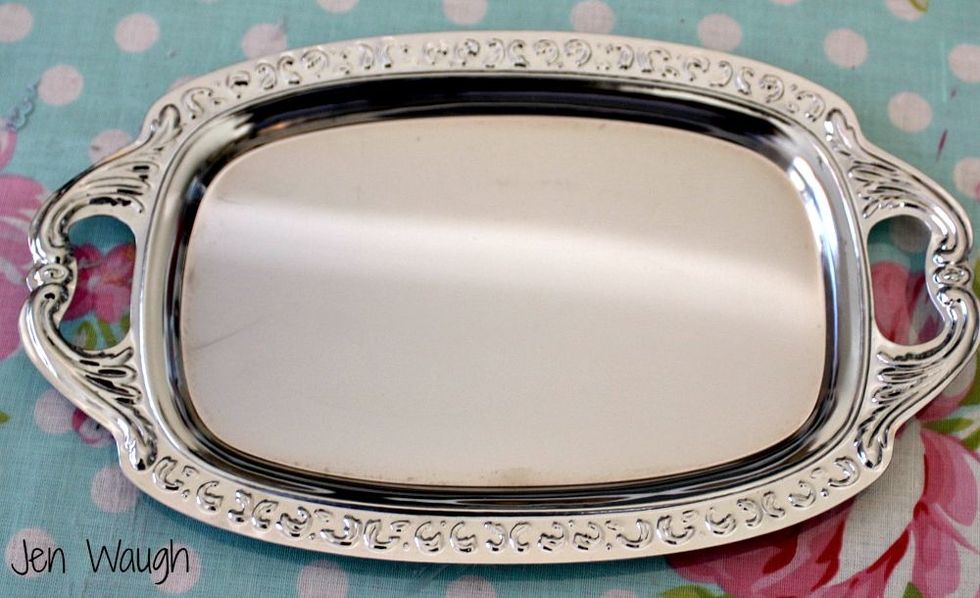 I picked up this little silver plated tray from a charity shop. Pretty as it is but I wanted to change it into a fridge magnet.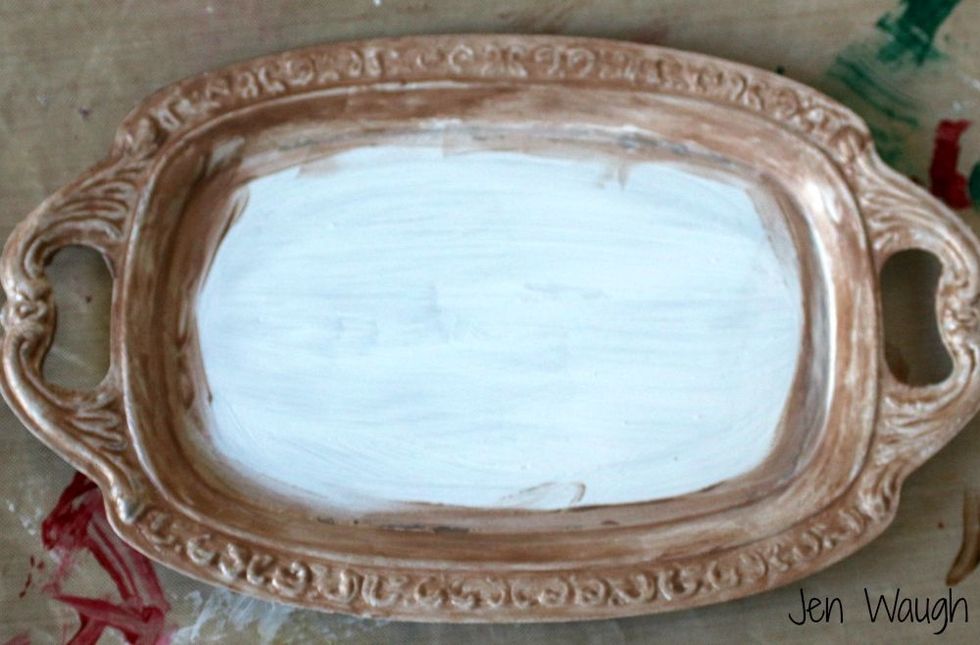 I primed the tray with Gesso and then once dry painted it with Metal Dimensional Medium in Bronze.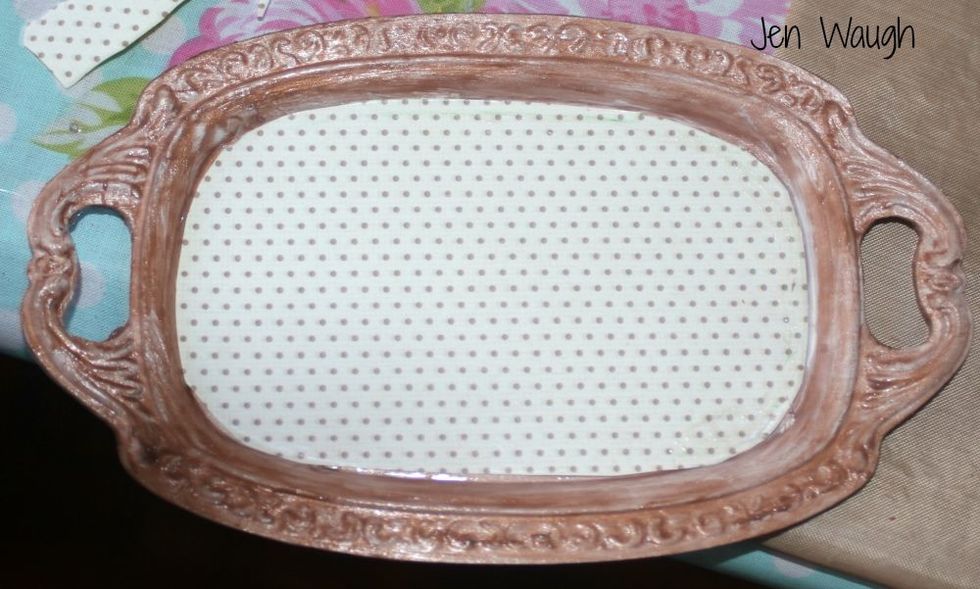 Add a piece of scrapbook paper as a background.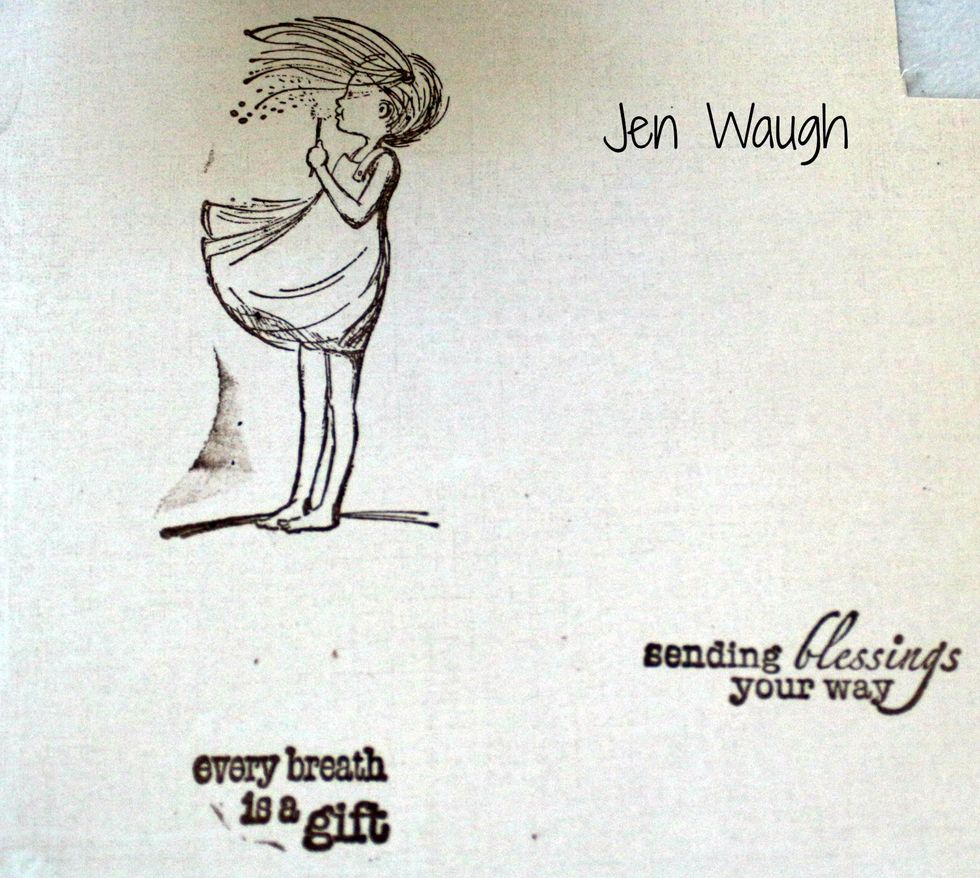 Stamp your desired image onto scrapbook paper.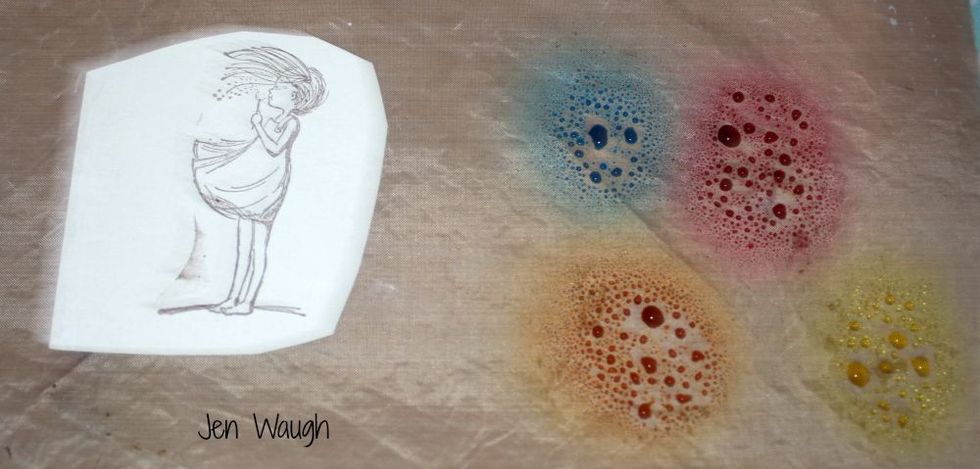 Spray some Colorations Sprays onto a craft sheet. I used Waimea Bay, Grape Soda, Patience and Timeless.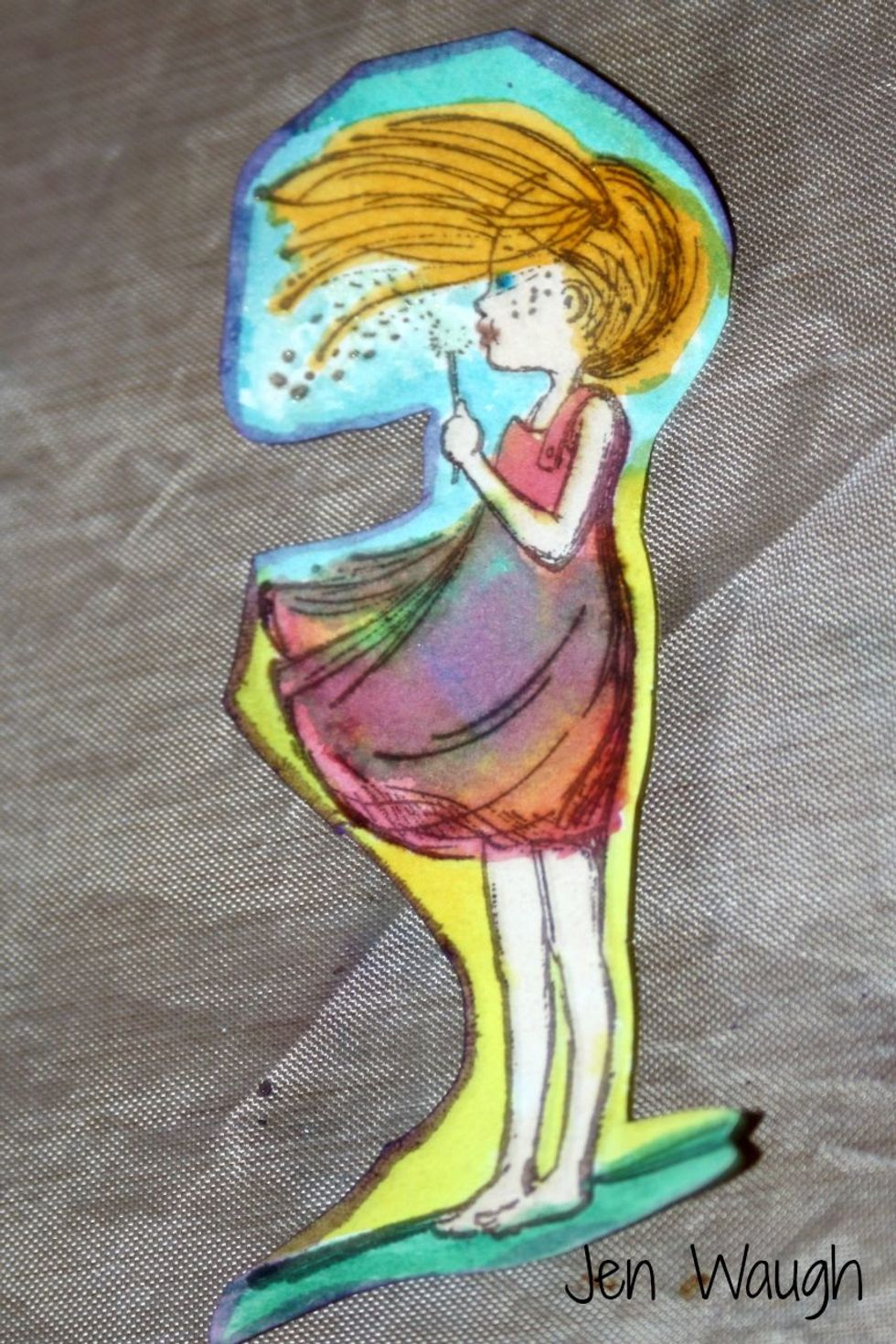 Paint your stamped image. Let the colours blend together to create a watercolour effect.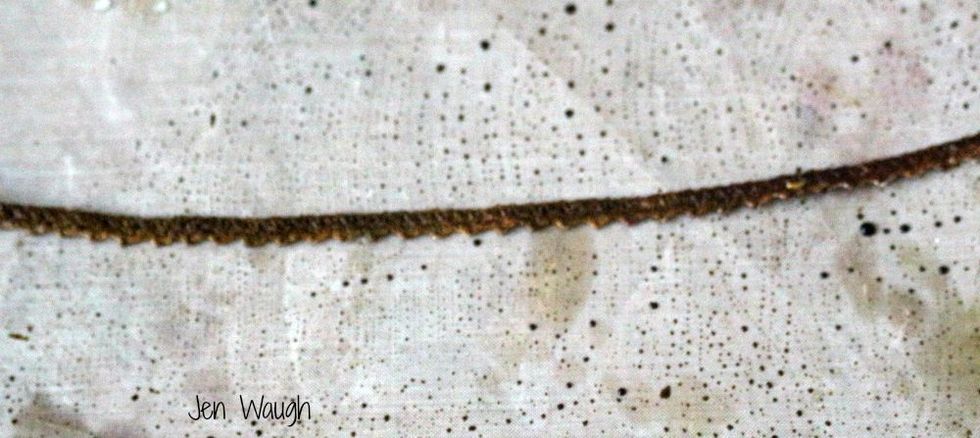 Using some white trim, rub it through the excess spray on your craft sheet. This will dye the trim to co-ordinate with your stamped image.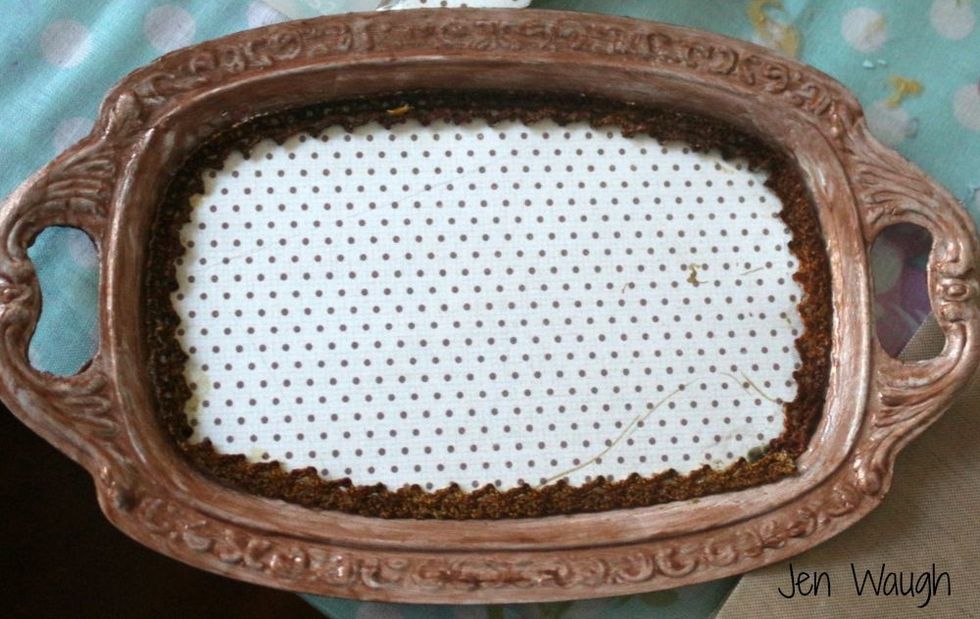 Adhere your trim to the tray to cover the paper edging.

Add some glitter!
Add some flowers and embellishments.
I rubbed some cream guilders wax onto the decorative flourishes.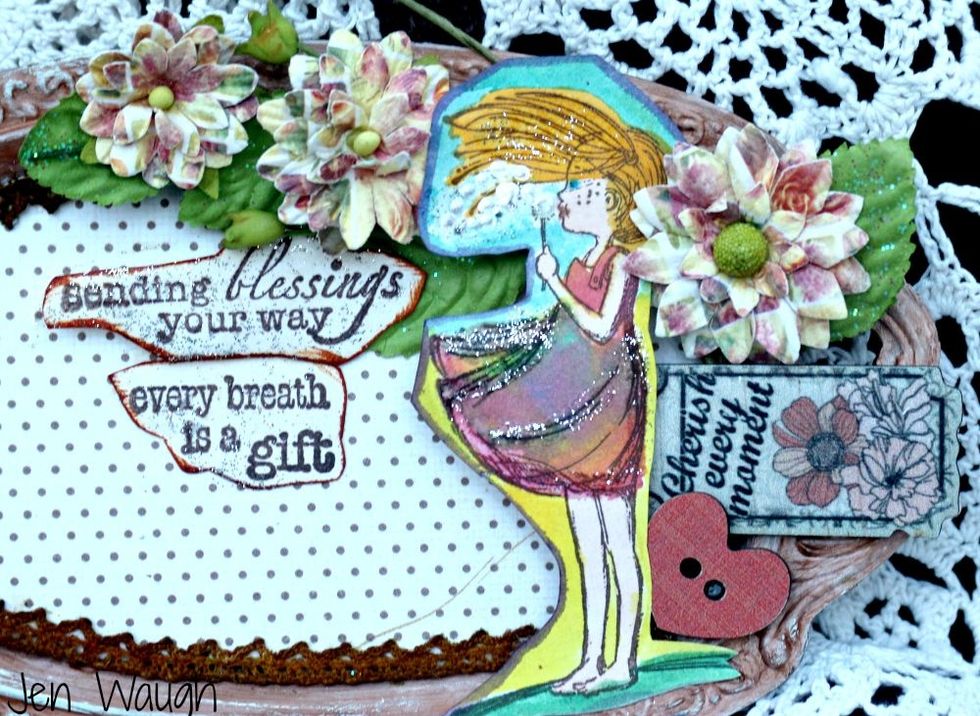 Add some glitter to your girl to finish.
I will add some magnetic tape at a later date and pop it onto my fridge :-).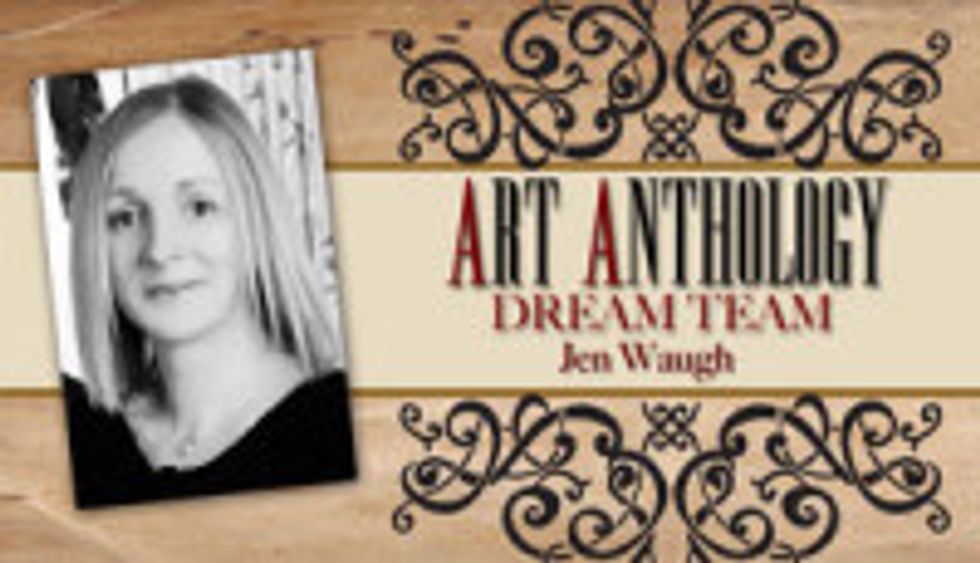 The creator of this guide has not included tools
Art Anthology
Art Anthology is a manufacturer of dimensional mediums.\n\nCome chat with us in our Facebook Group: Art Anthology Adventures in Art