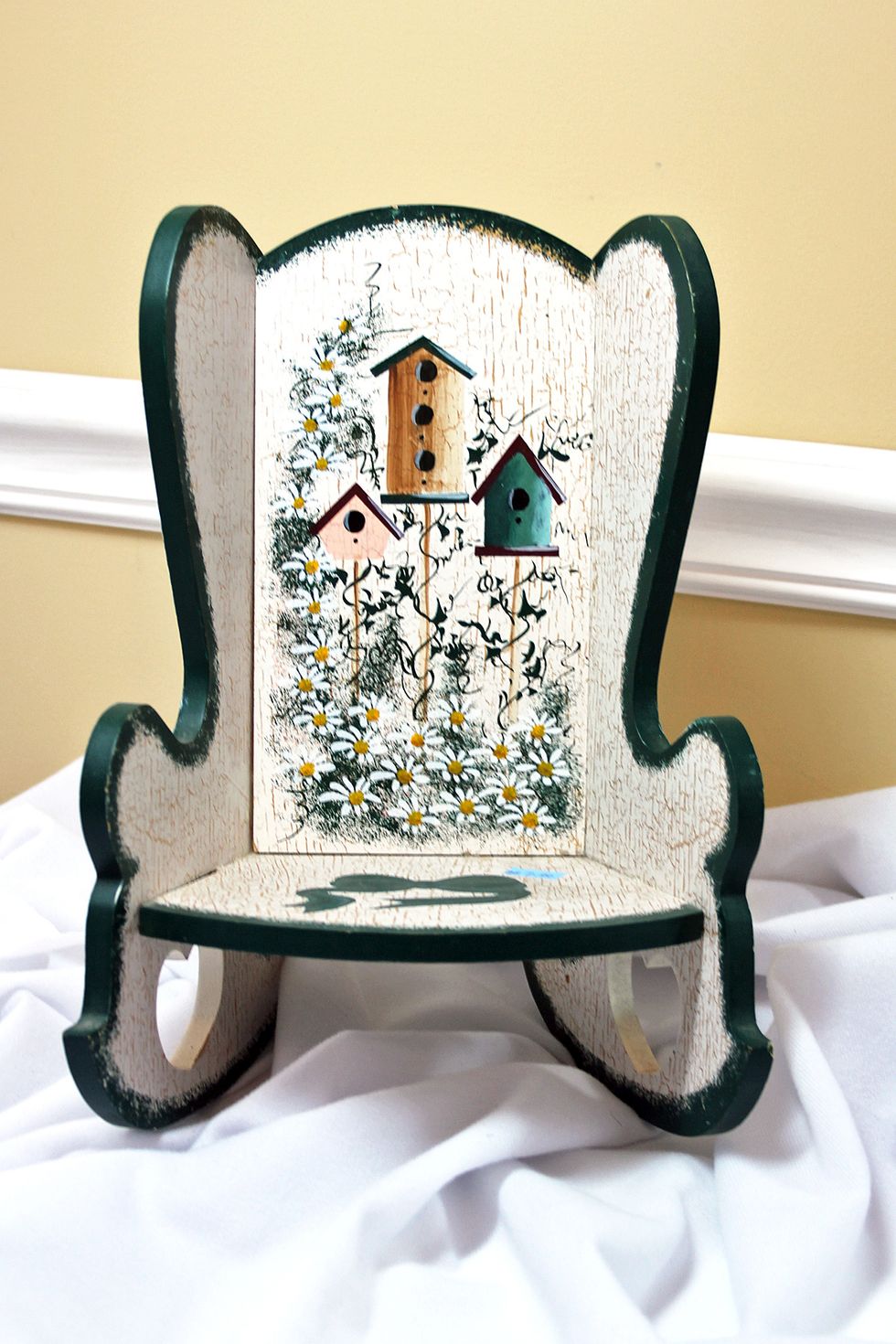 Shop your local thrift for fantastic finds! I picked up this sweet little rocking chair which was in excellent condition.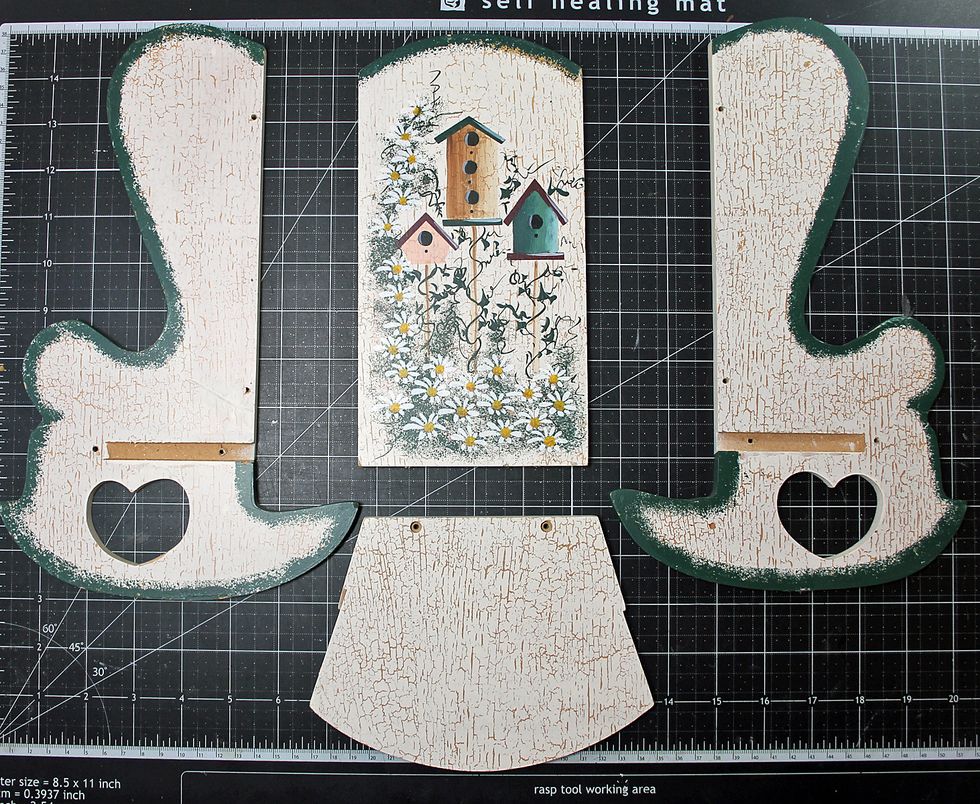 Carefully remove screws and lay the pieces flat.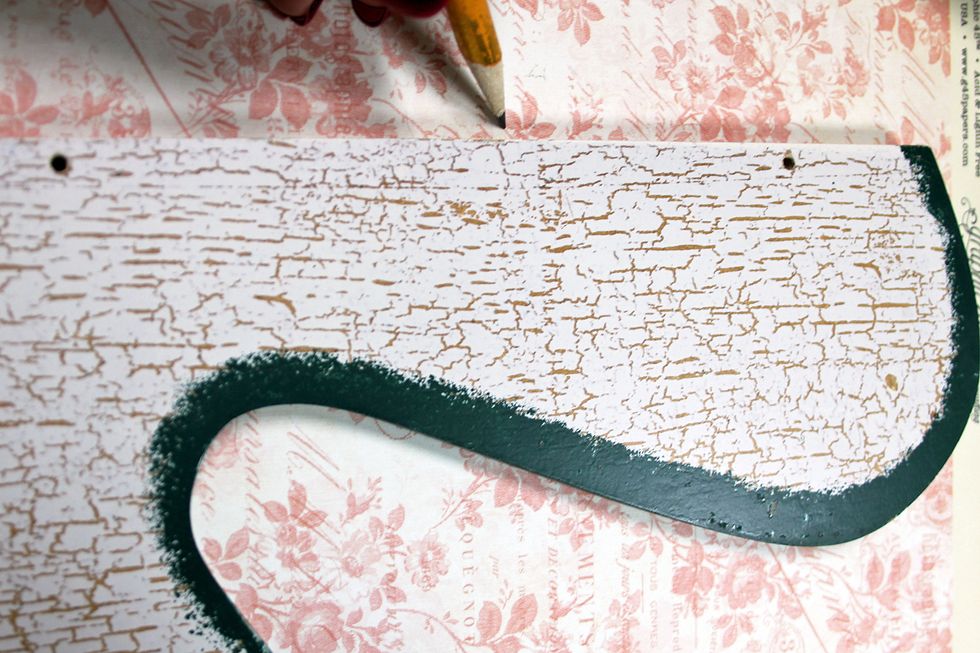 Trace the shape of each piece onto "Golden Age" patterned paper, trim, set aside.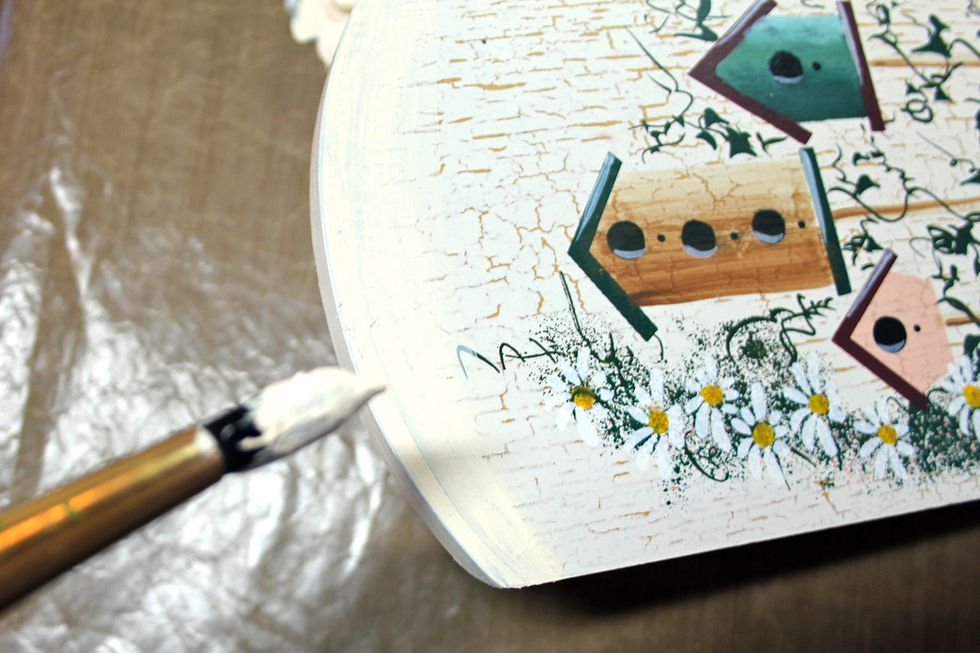 Paint the edges and top portion of the pieces.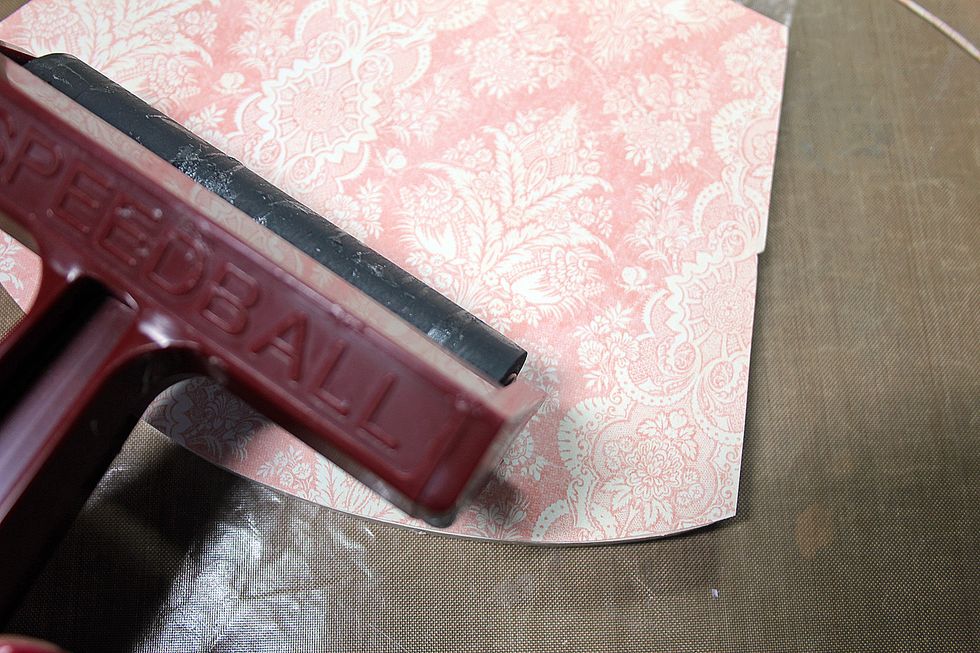 Once the pieces have dried, adhere patterned paper pieces using a quick dry adhesive and a brayer. Using a brayer ensures smooth and even application of the adhesive.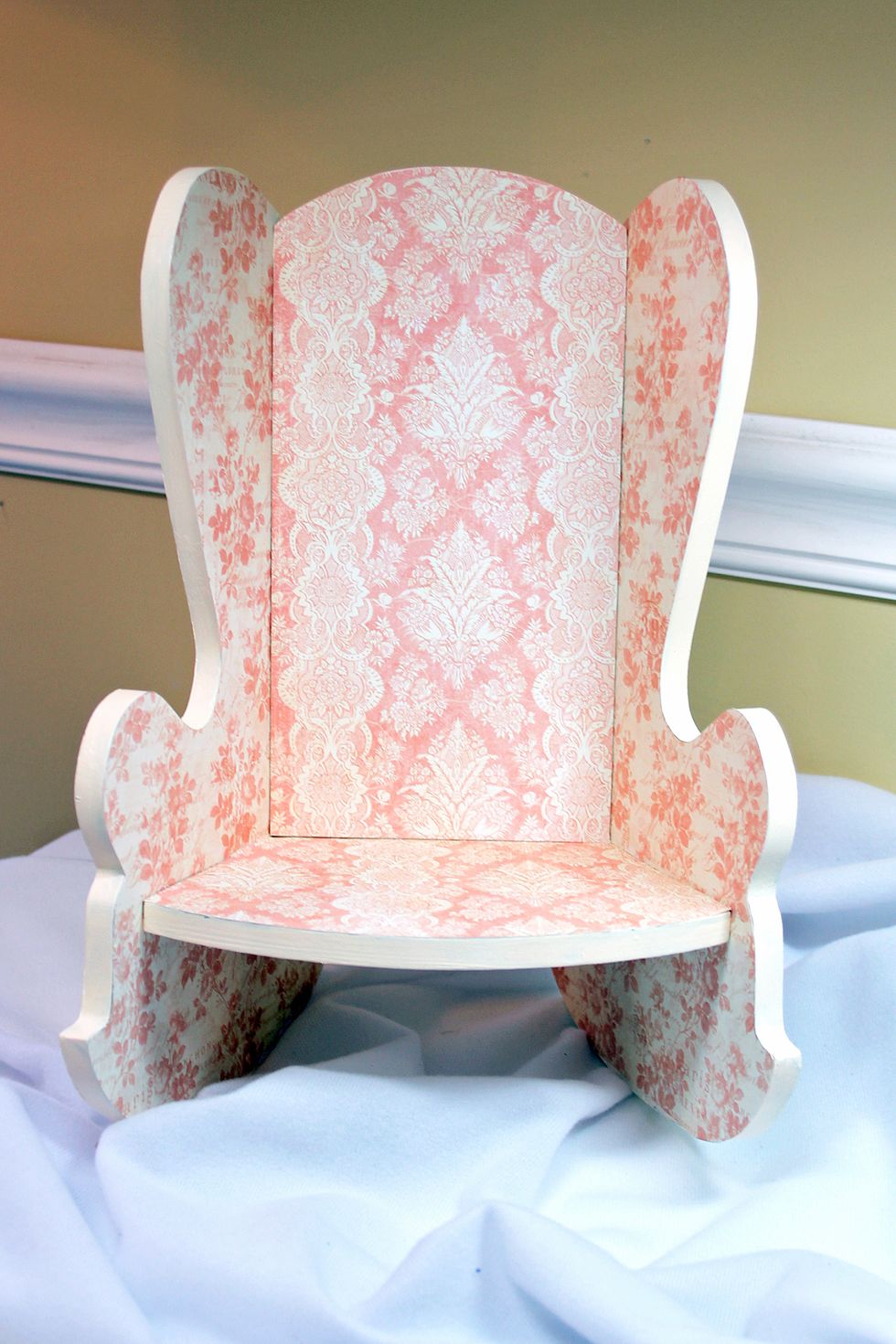 Reassemble the chair.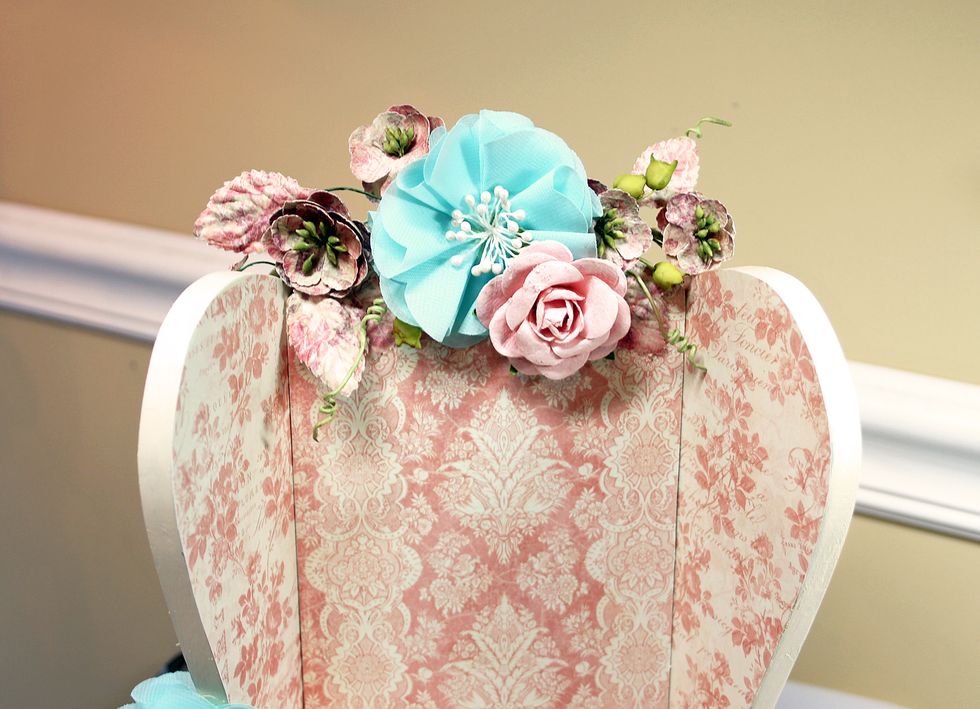 Add flower adornments to the top of the chair.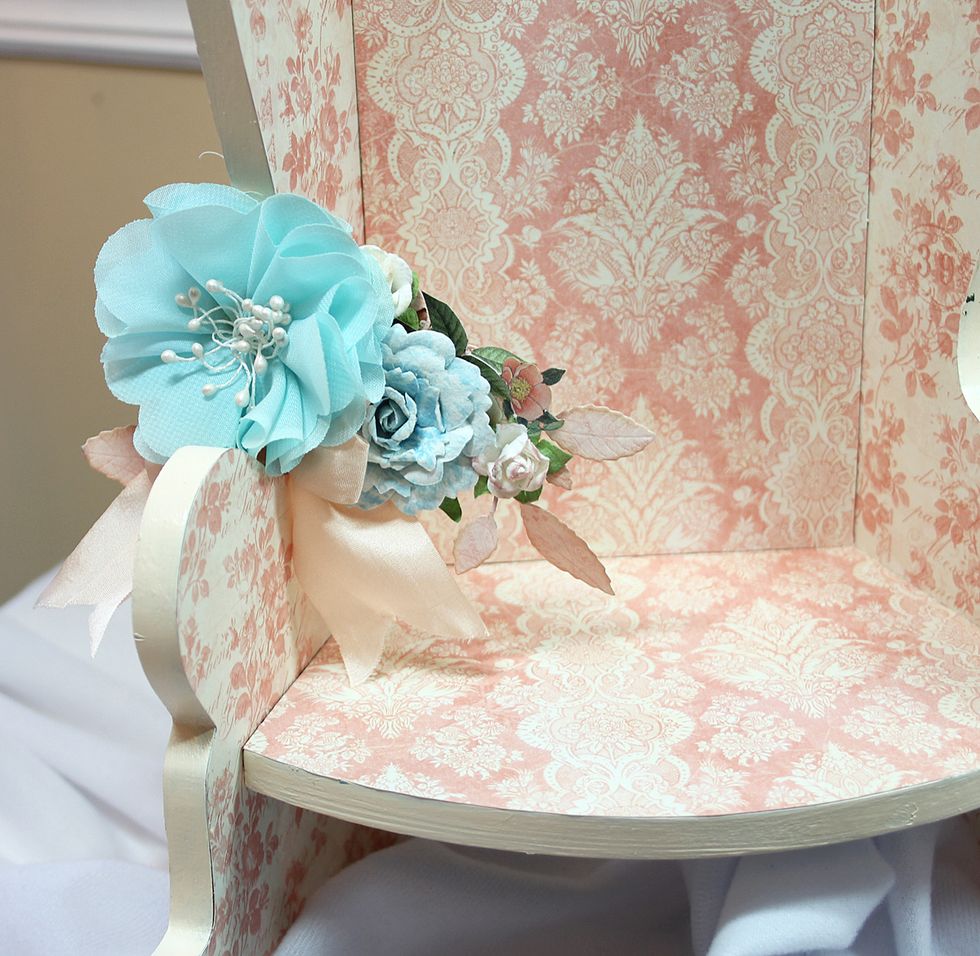 Add a floral cluster to the chair arm.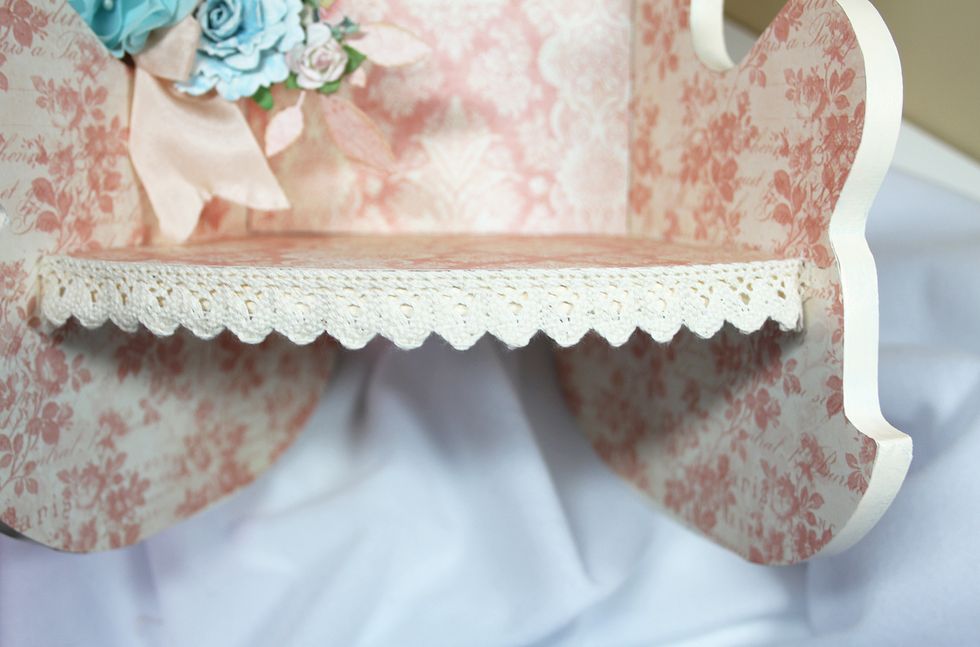 Add lace to the edge of the seat.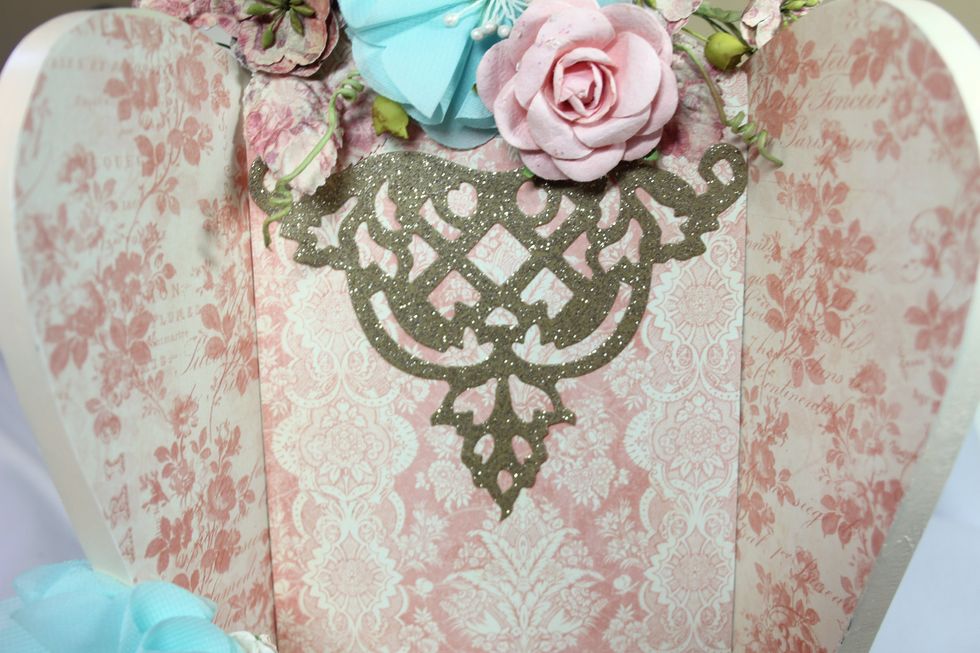 Add glittered die cut to the top portion of the chair just below the flowers.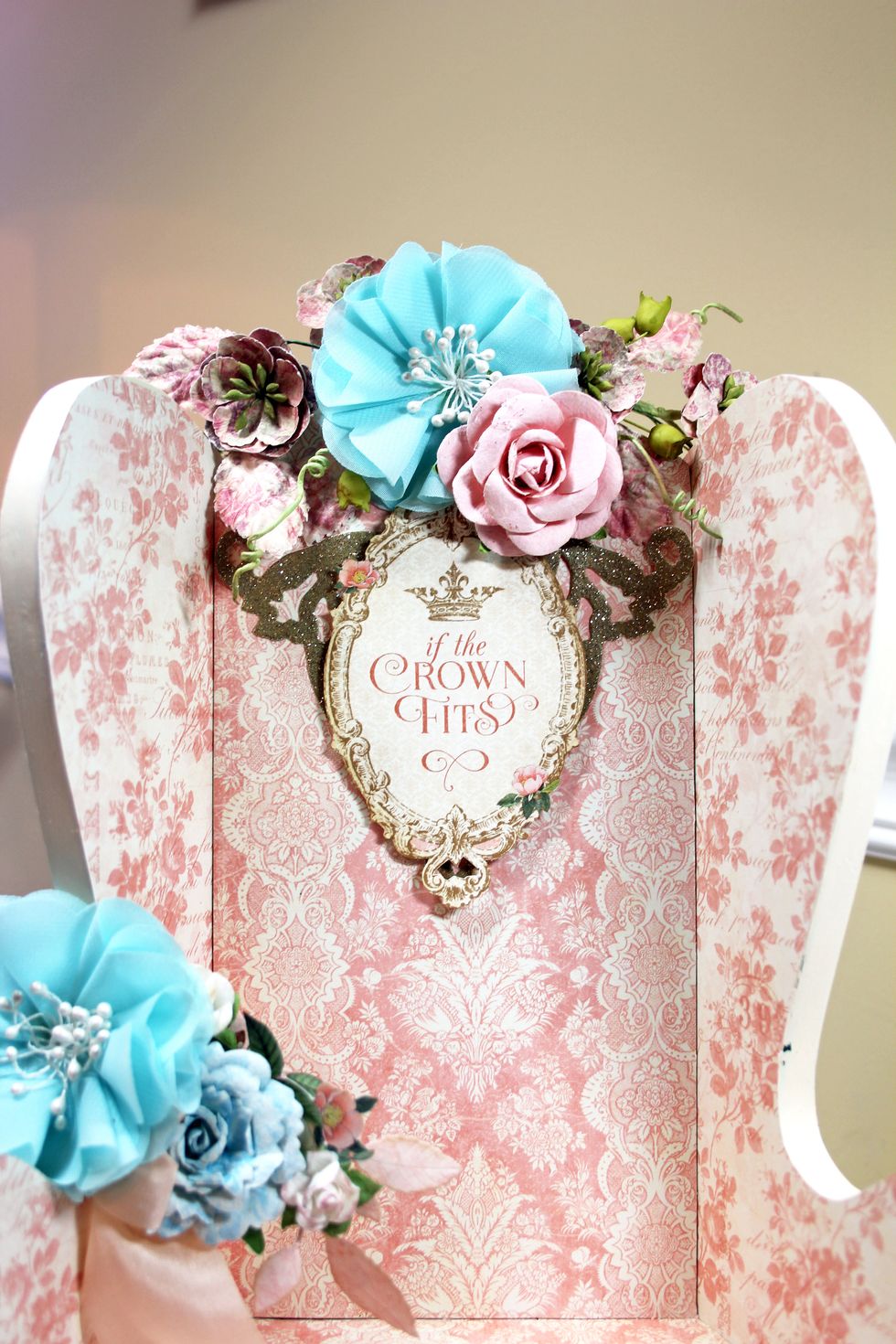 Cut "If the Crown Fits" image from "Lavish Lifestyle. Adhere on top of the glittered die cut using dimensional foam adhesive.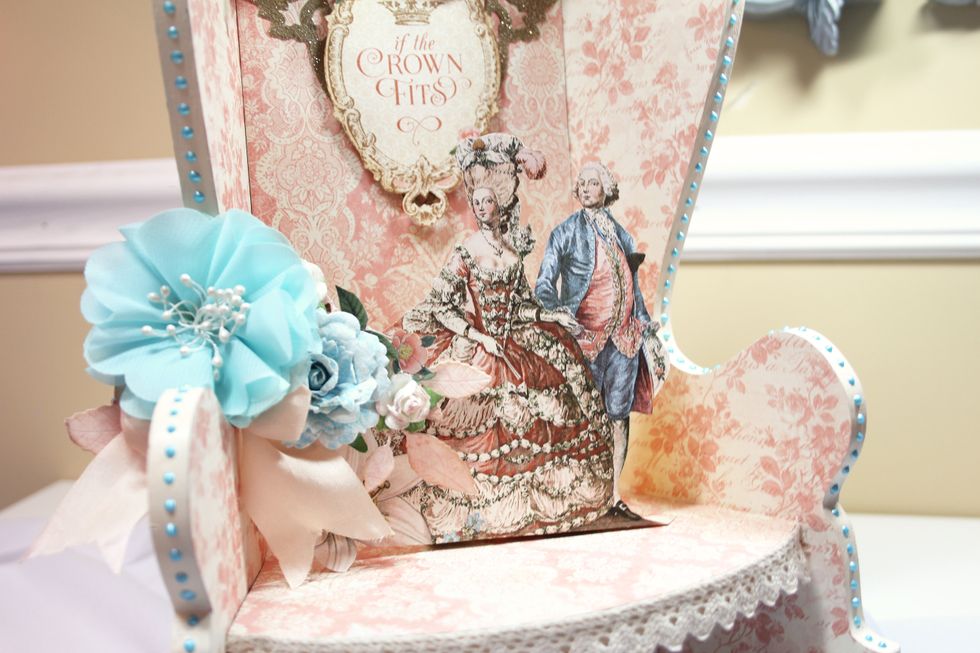 Cut image from "Gilded Lily", adhere to the chair seat.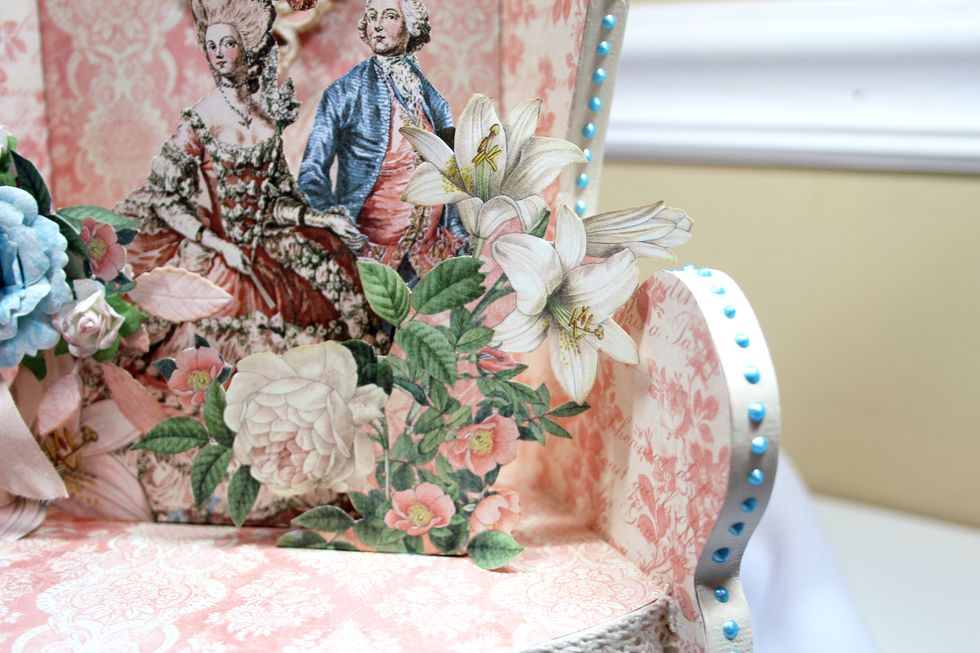 Cut floral images from "Creme de la Creme", adhere in front of other cut image as shown.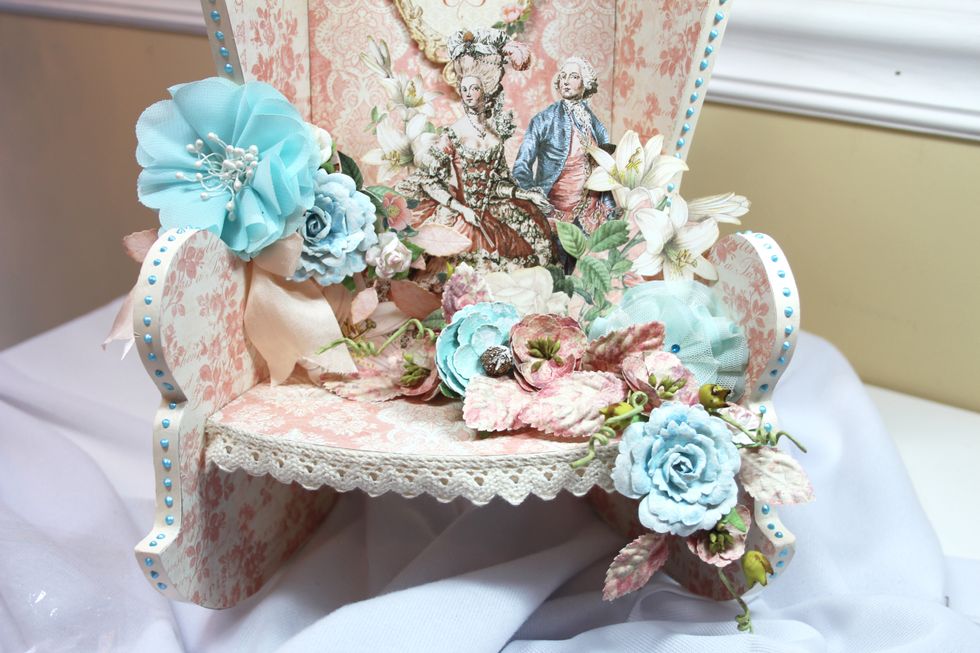 To finish your design, add flowers to the chair as shown.
1.0 Graphic 45,Gilded Lily-Creme de la Creme, 4501127
1.0 Graphic45, Gilded Lily-Gilded Lily, 4501125
1.0 Graphic45, Gilded Lily-Lavish Lifestyle, 4501128
2.0 Graphic45, Gilded Lily-Golden Age, 4501129
1.0 Lace Trim to Fit Your Chair
1.0 Mini Rocking Chair
1.0 Ivory Acrylic Paint
2.0 Prima, Tales of You and Me Flower Vine
1.0 Anna Griffin Glittered Die Cut Flourish
1.0 Prima Pink Roses
1.0 Various light blue flowers