How to alter a mini chest with art anthology products!
Alter a Mini Chest With Art Anthology Products!
12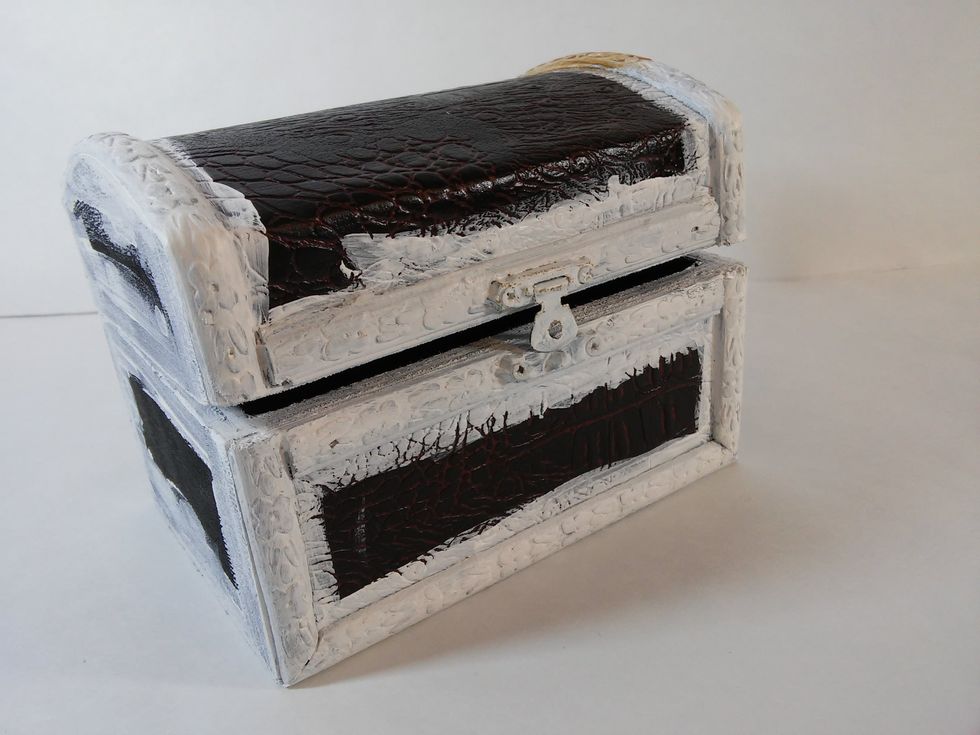 Here it is! I started out by painting the trim and hardware with gesso. PLEASE, let each step dry before adding the next. You can use your heat tool, if you'd like. :)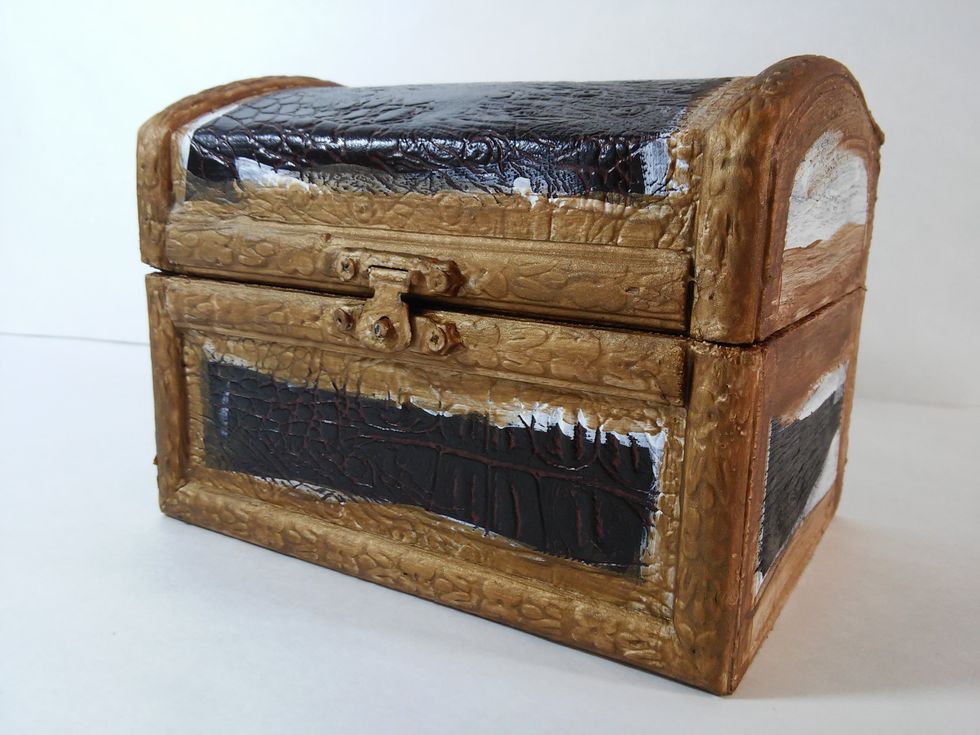 Now I've covered it with a nice coat velvet paint in the color Kona! I like go to off the trim a little, making sure every crack and crevice has been covered.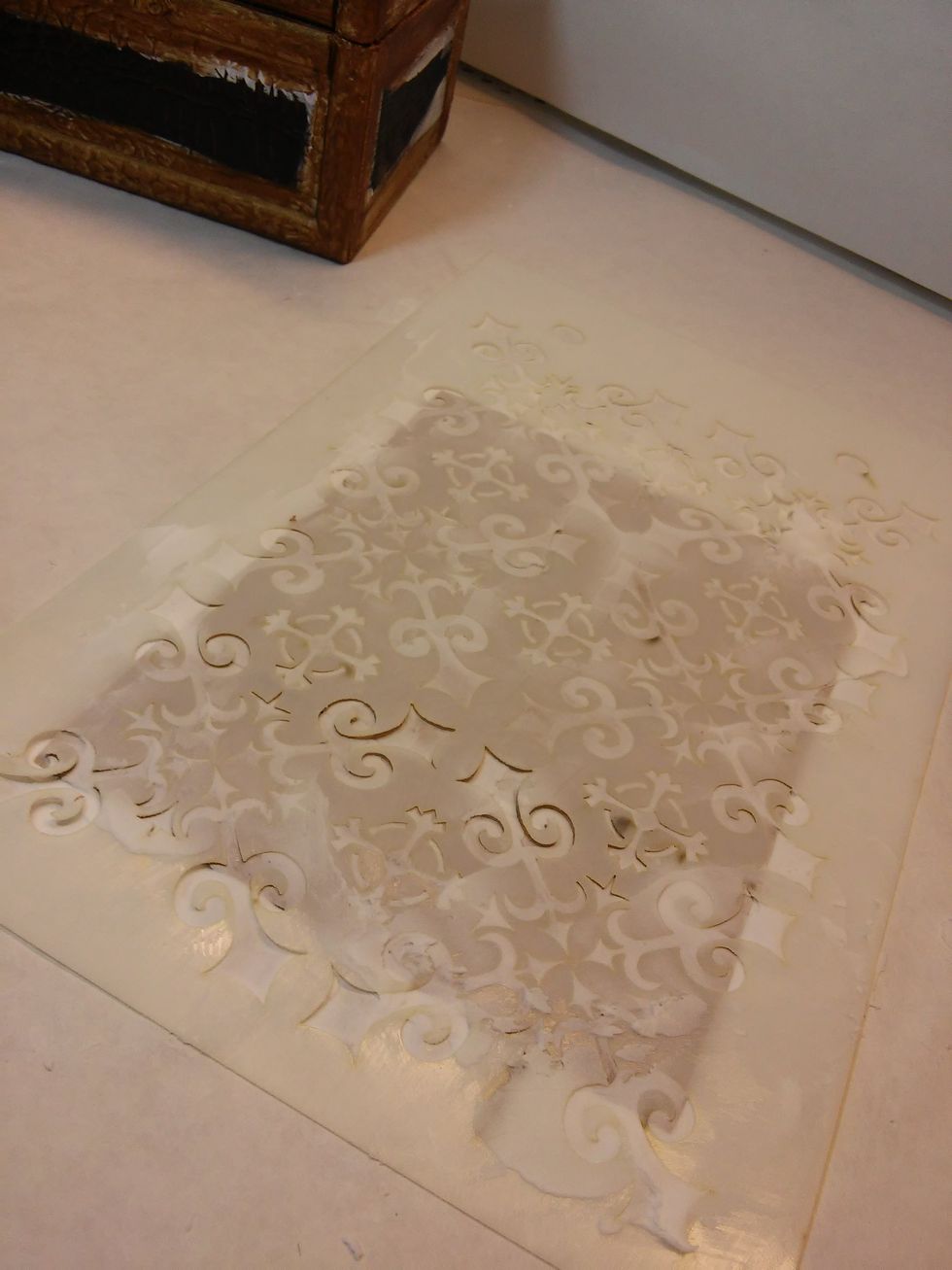 Now I'm using the Gothic Stencil and some texture paste to cover pieces of kraft cardstock that I have cut to fit each surface of the chest.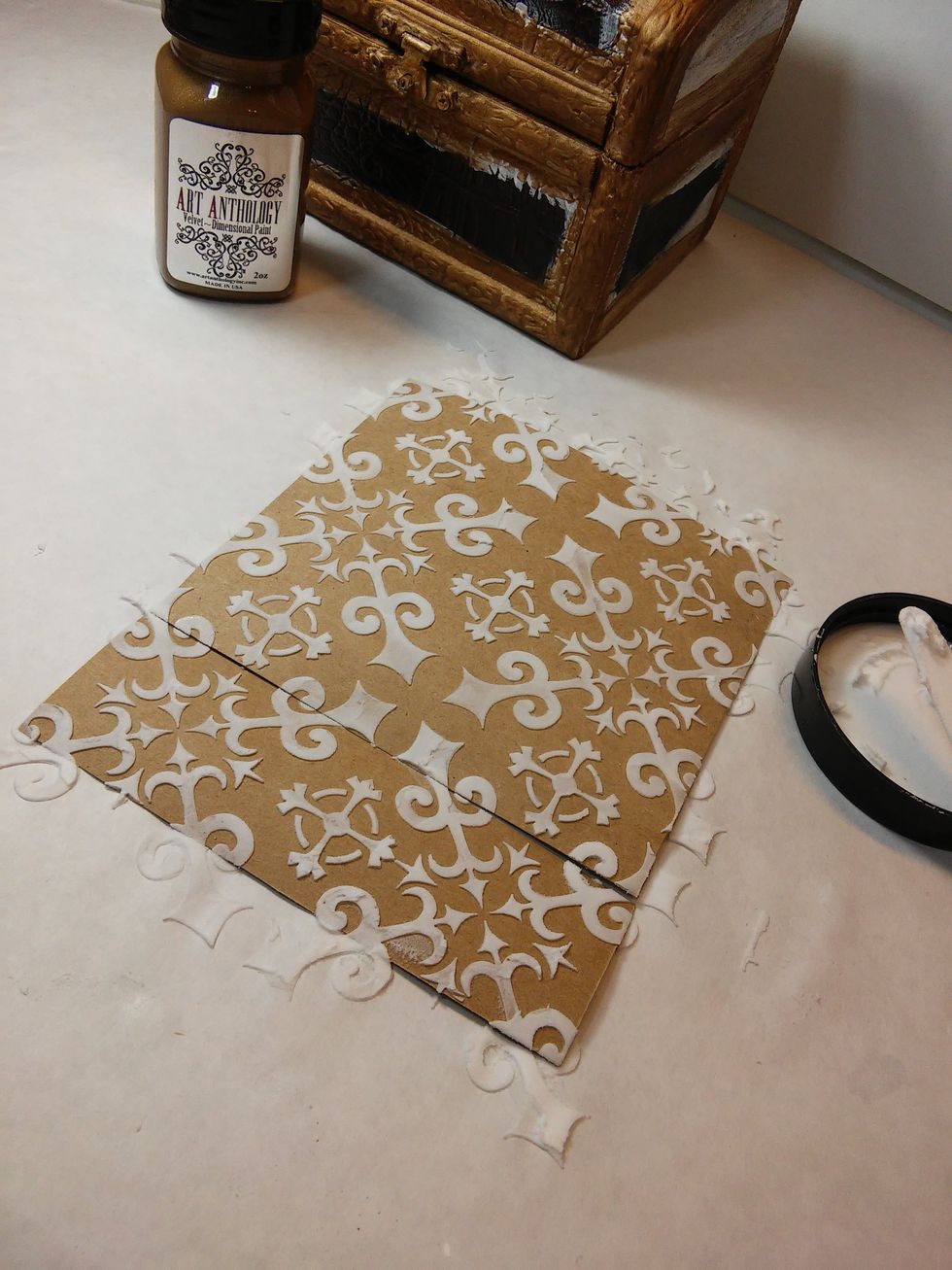 Looks good! Love that pattern! Now I'll do the rest of the pieces.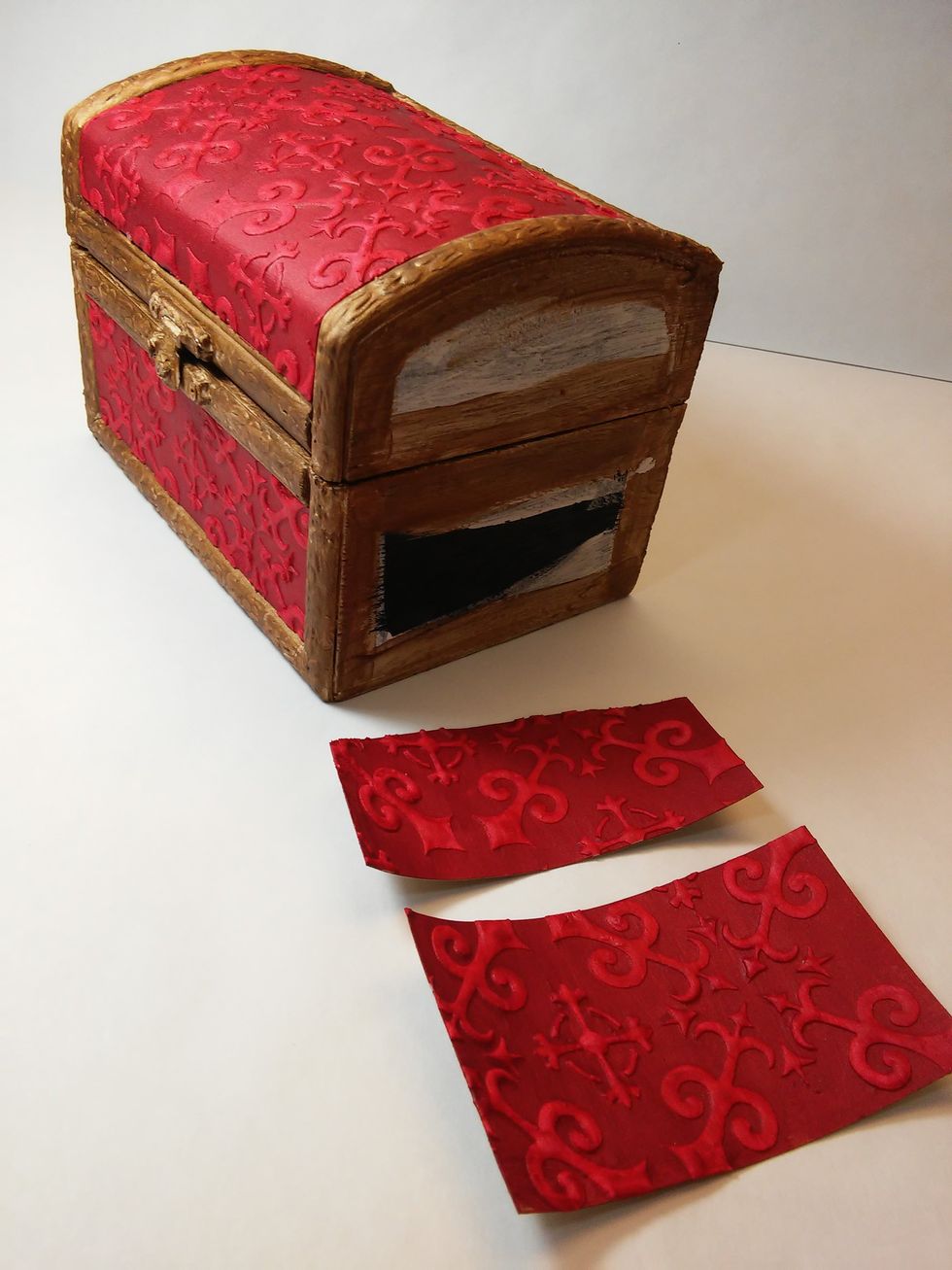 Next I painted all them with gorgeous Desire Velvet Paint! Let them dry, and glue them all in place.
These are canvas leaf shapes I painted with Vegas Gold Sorbet Paint! Love that sparkle!!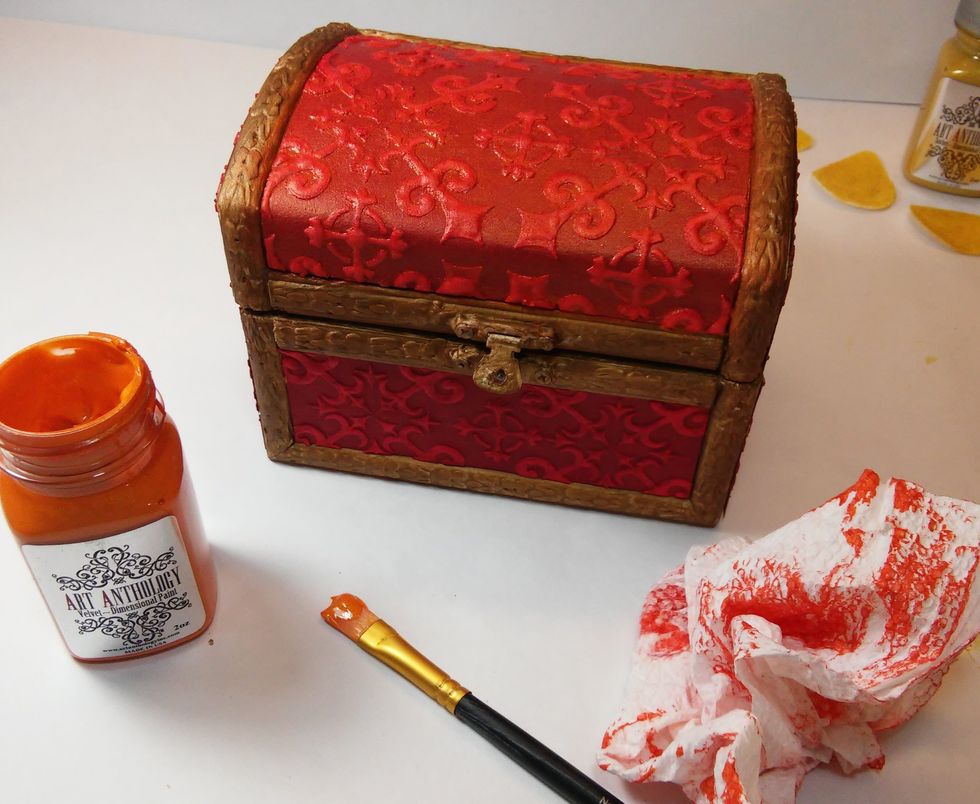 Next,I covered small areas of the chest with Tango Velvet , & blotted most of it back off w/ a paper towel.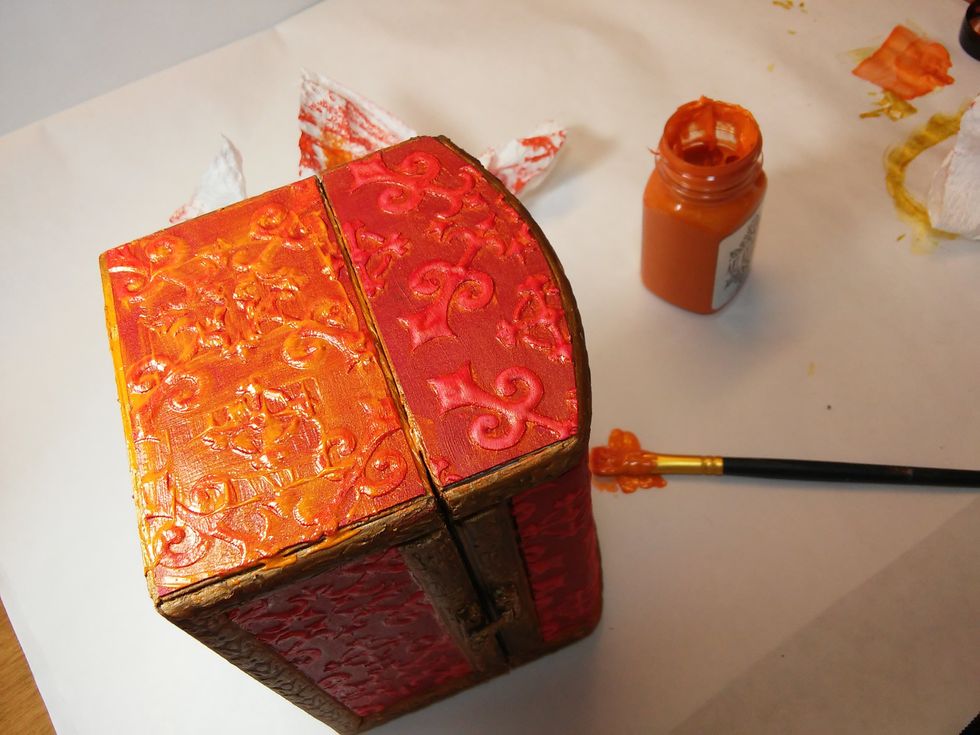 Tango has such a fabulous shimmer to it....the chest ended up with an awesome autumn glow!!
Now to give it a little look of age, I misted it with French Toast mist, and ever so lightly blotted some back off with a paper towel.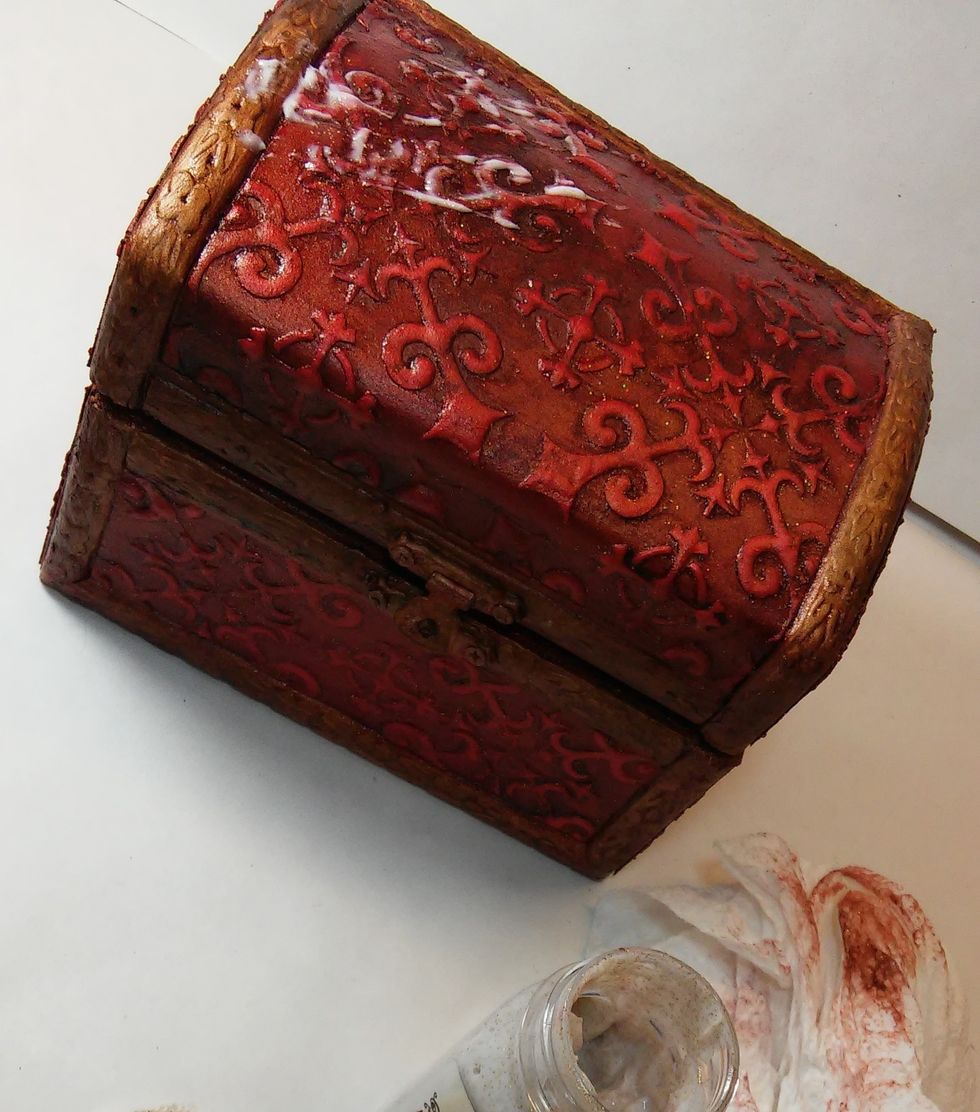 Now I dabbed some Dazzle Paint in spots, & rubbed it around. Dazzle is a clear coat w/ glitter in it, so this left the edges of the texture w/ deposits of glitter, for an even more amazing finish!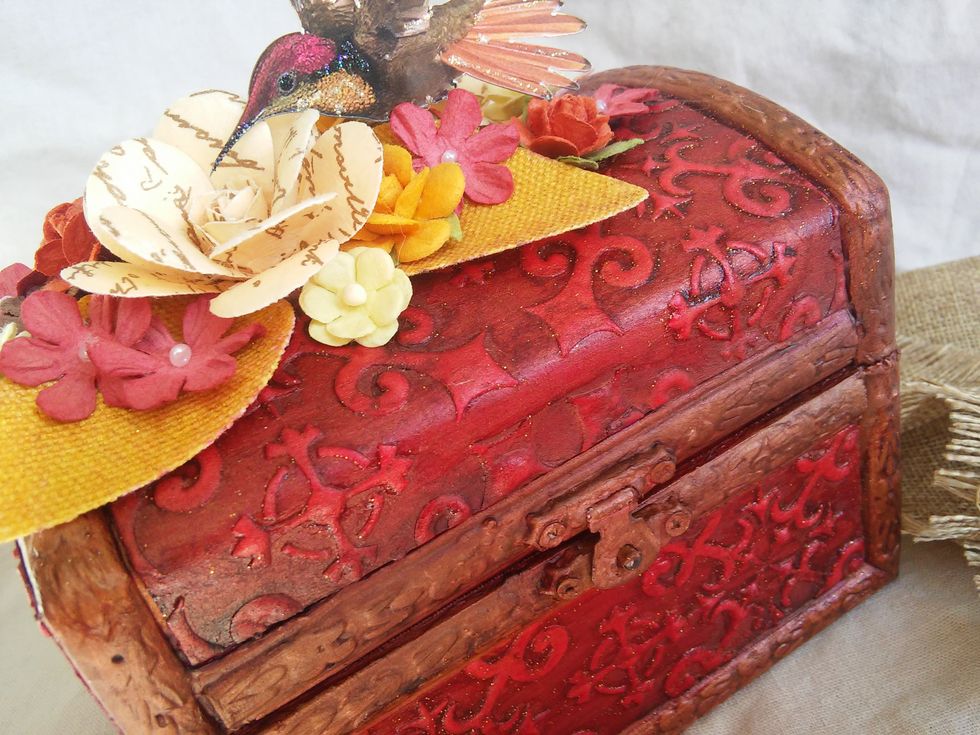 I added a few flowers, used my gold leaves, and a die cut hummingbird to finish it off. Looks like it's been in the family for years!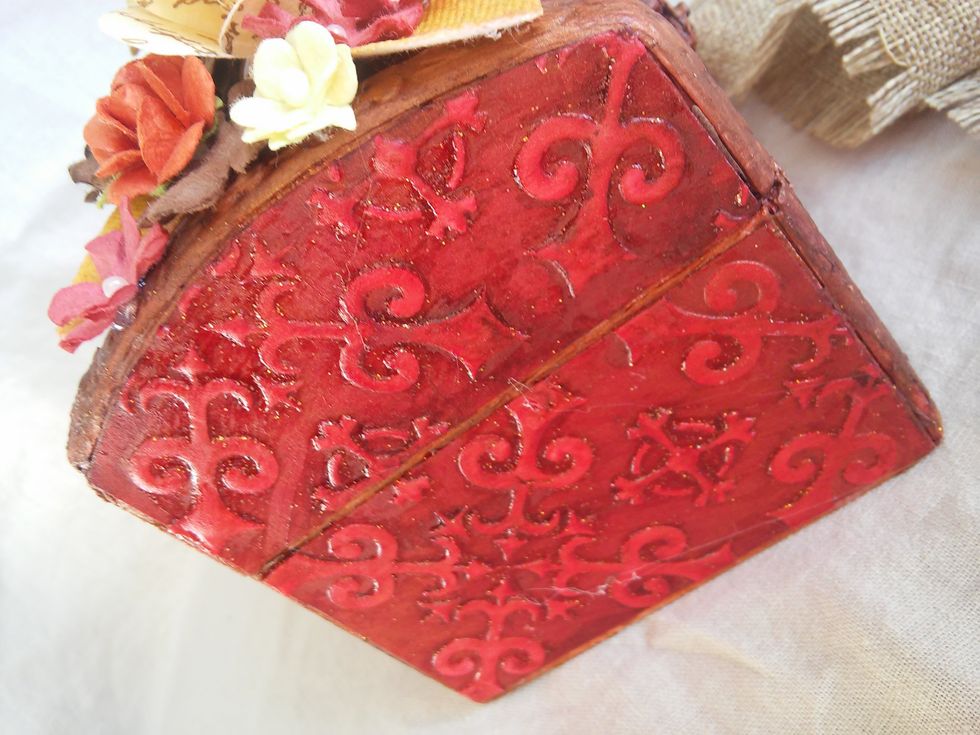 Fabulous color, texture, accents....you can't go wrong with Art Anthology products!!!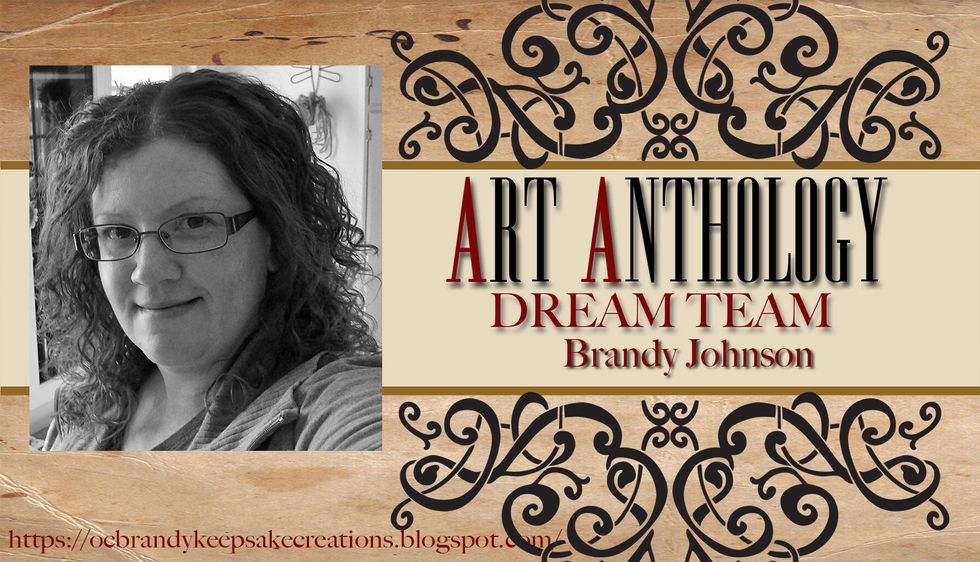 I hope this encourages you to get your fingers messy and have some fun with Art Anthology paints and sprays!
Kona Velvet Paint
Desire Velvet Paint
Tango Velvet Paint
Vegas Gold Sorbet Paint
Dazzle Sorbet Paint Clear coat
French Toast Colorations MIst
Art Anthology
Art Anthology is a manufacturer of dimensional mediums.\n\nCome chat with us in our Facebook Group: Art Anthology Adventures in Art