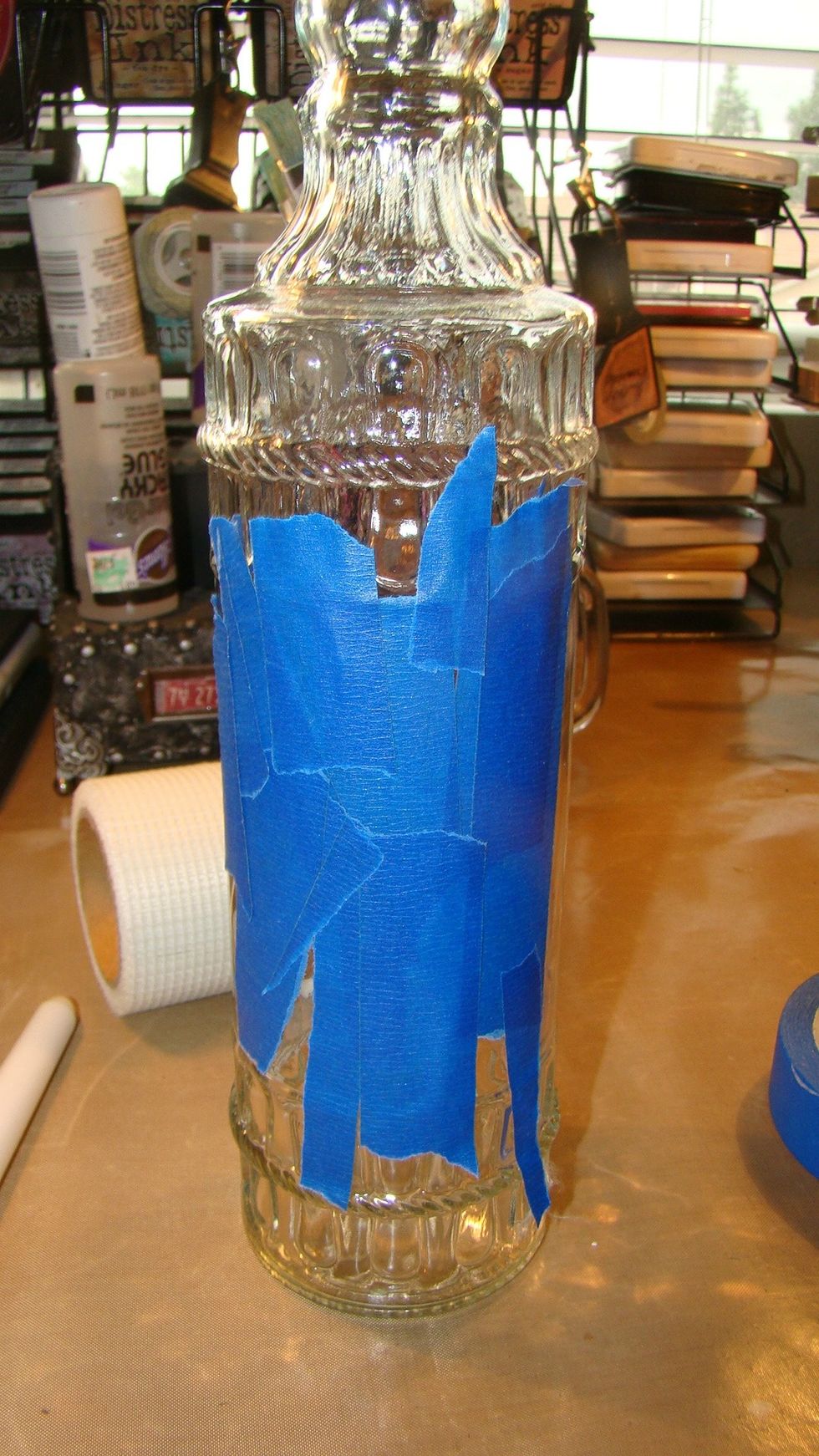 Begin by masking off a portion of the bottle so the inside contents can be seen once you've altered the bottle.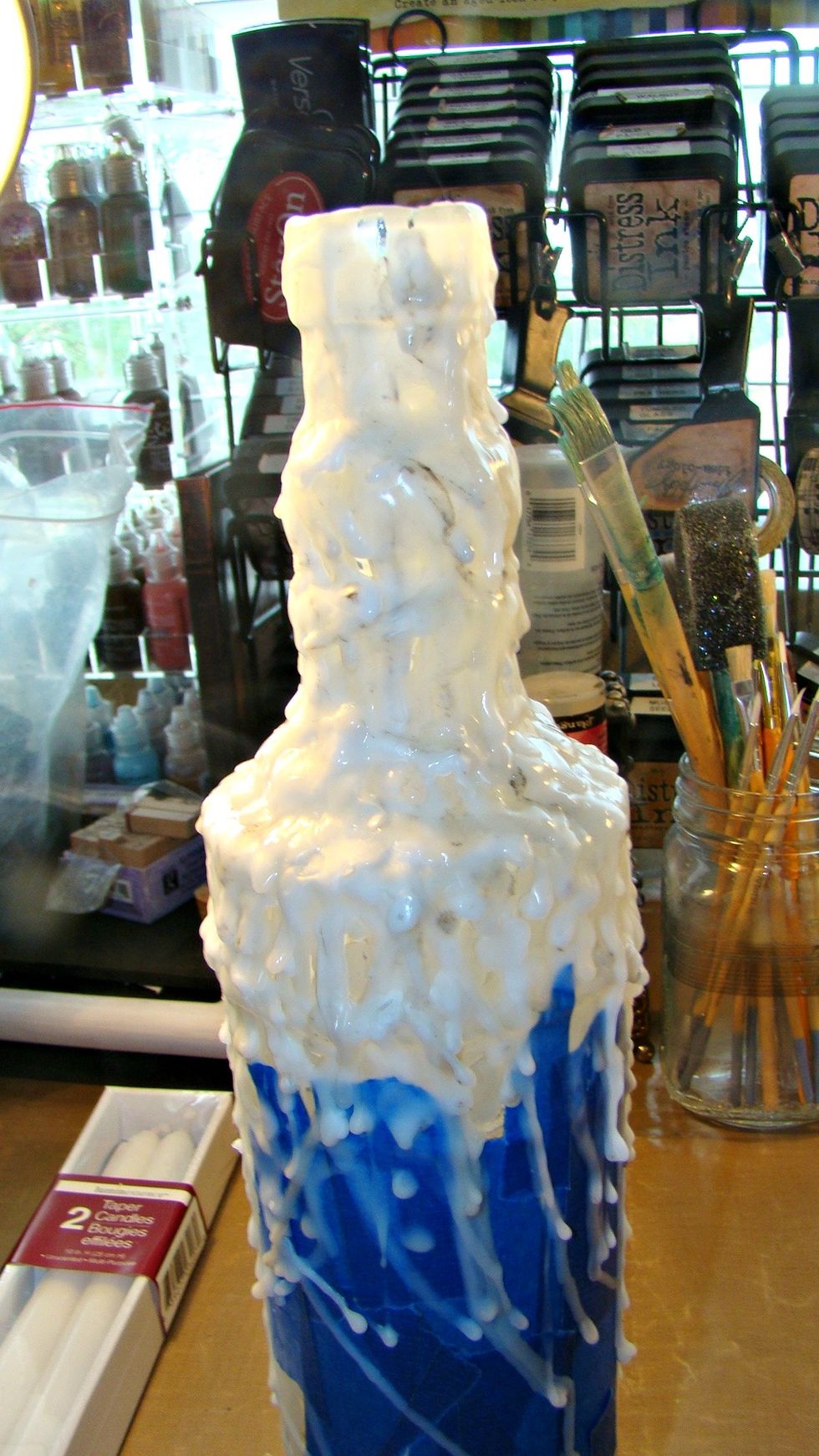 Start dripping the wax over the entire bottle... be careful not to set your craft room on fire!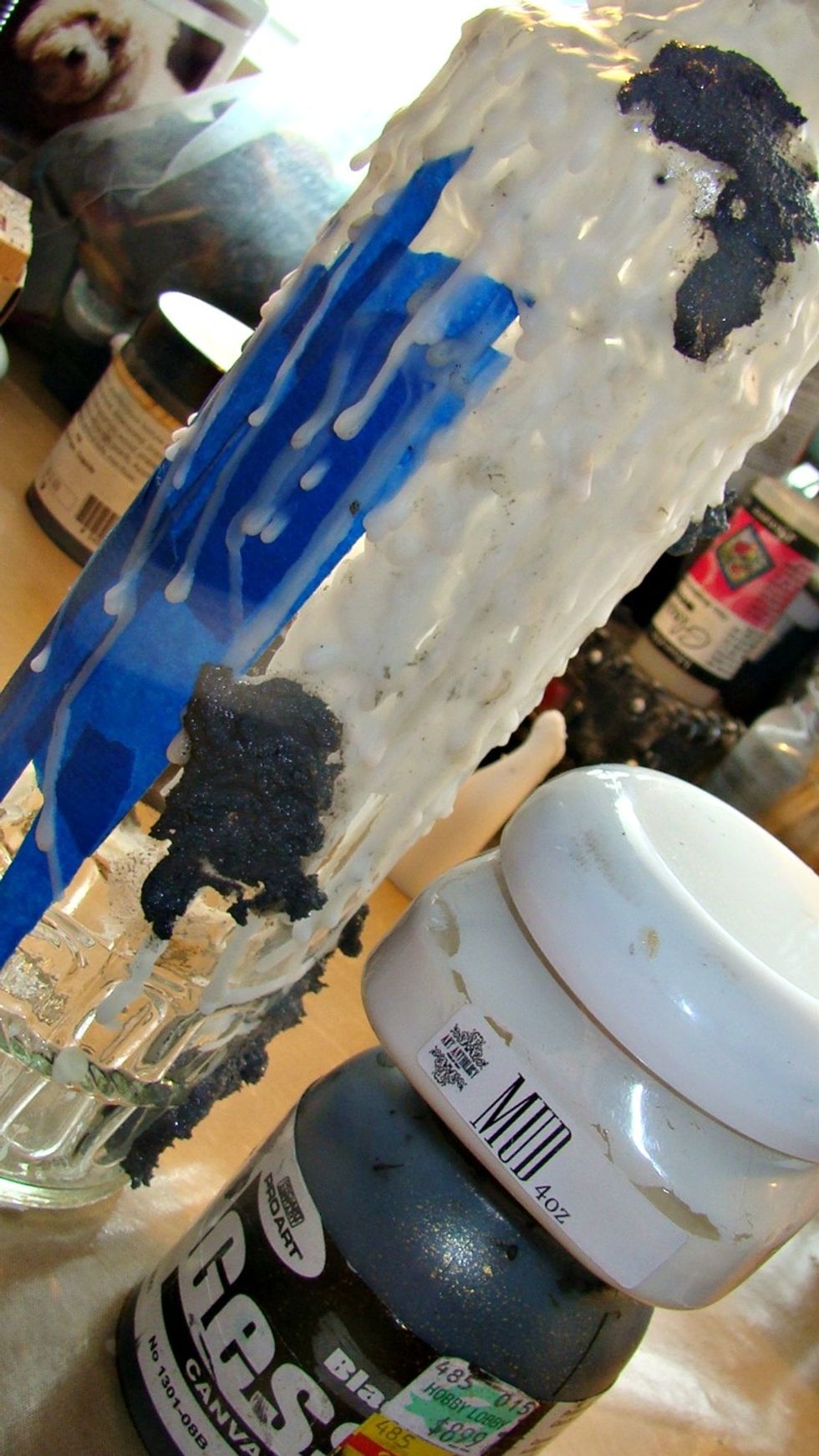 For added texture mix AA's Mud with black gesso and mix in some craft sand (purchased at $1.00 store) and put in globs here and there on bottle. Allow to dry.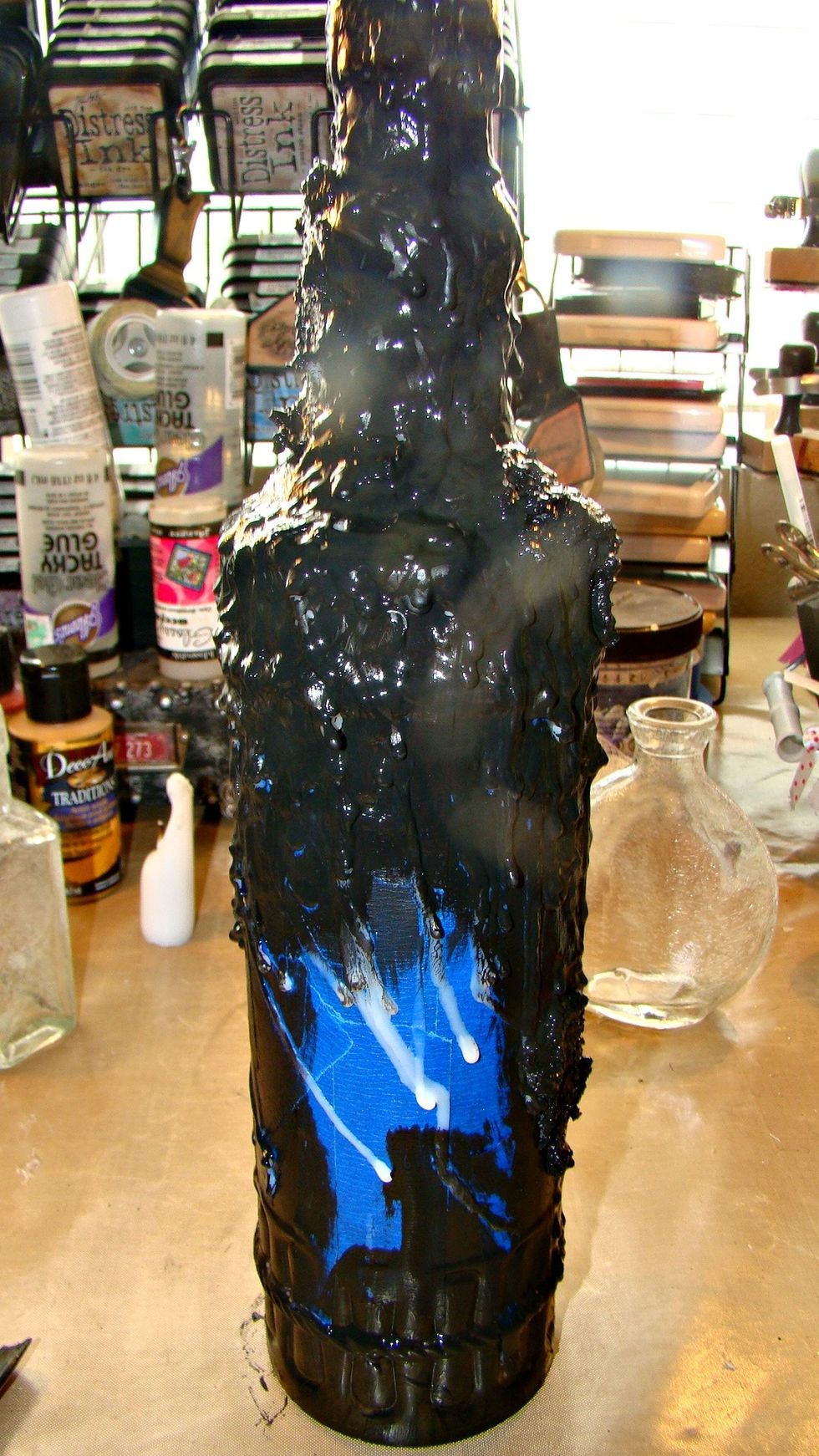 Give your bottle a nice coat of black gesso to prime the surface, then using AA's Velvet in Tuxedo, give a coat to the top of the gesso. Allow to dry.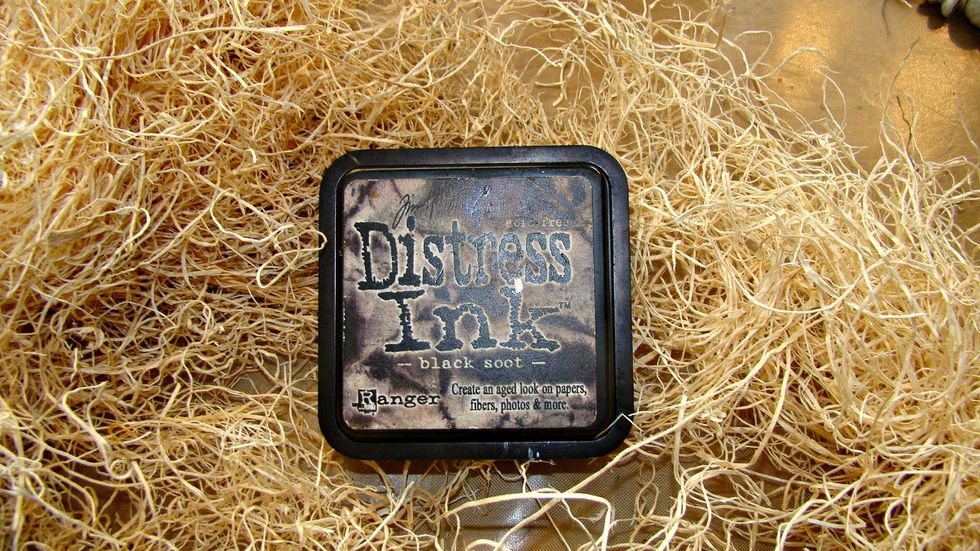 For the inside filler take your Distress Ink and swipe this over your filler for an aged look, using a wooden dowel, start stuffing your bottle till half full with filler.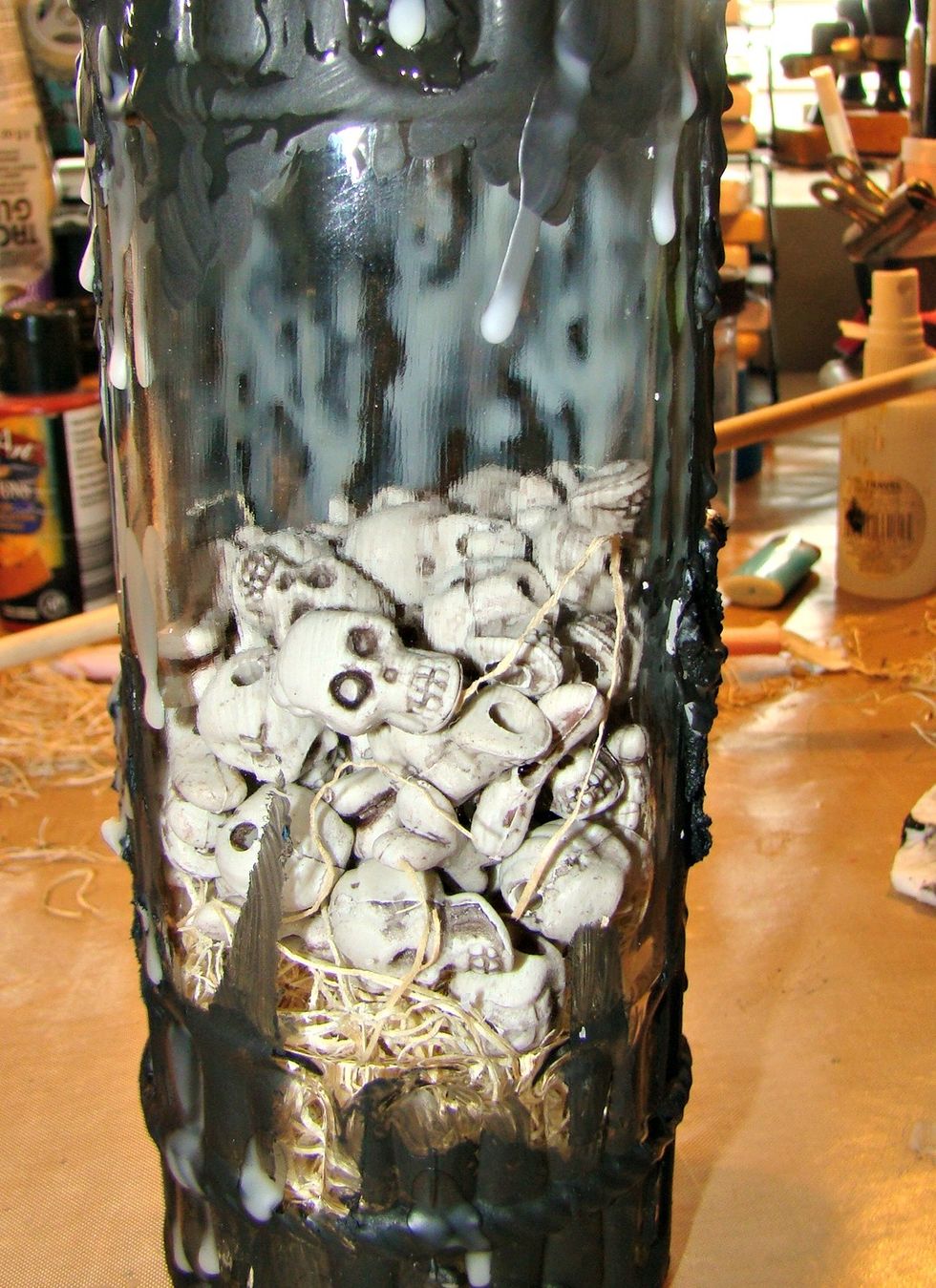 Then fill your jar with the skulls and bones, Pretty cool ...right !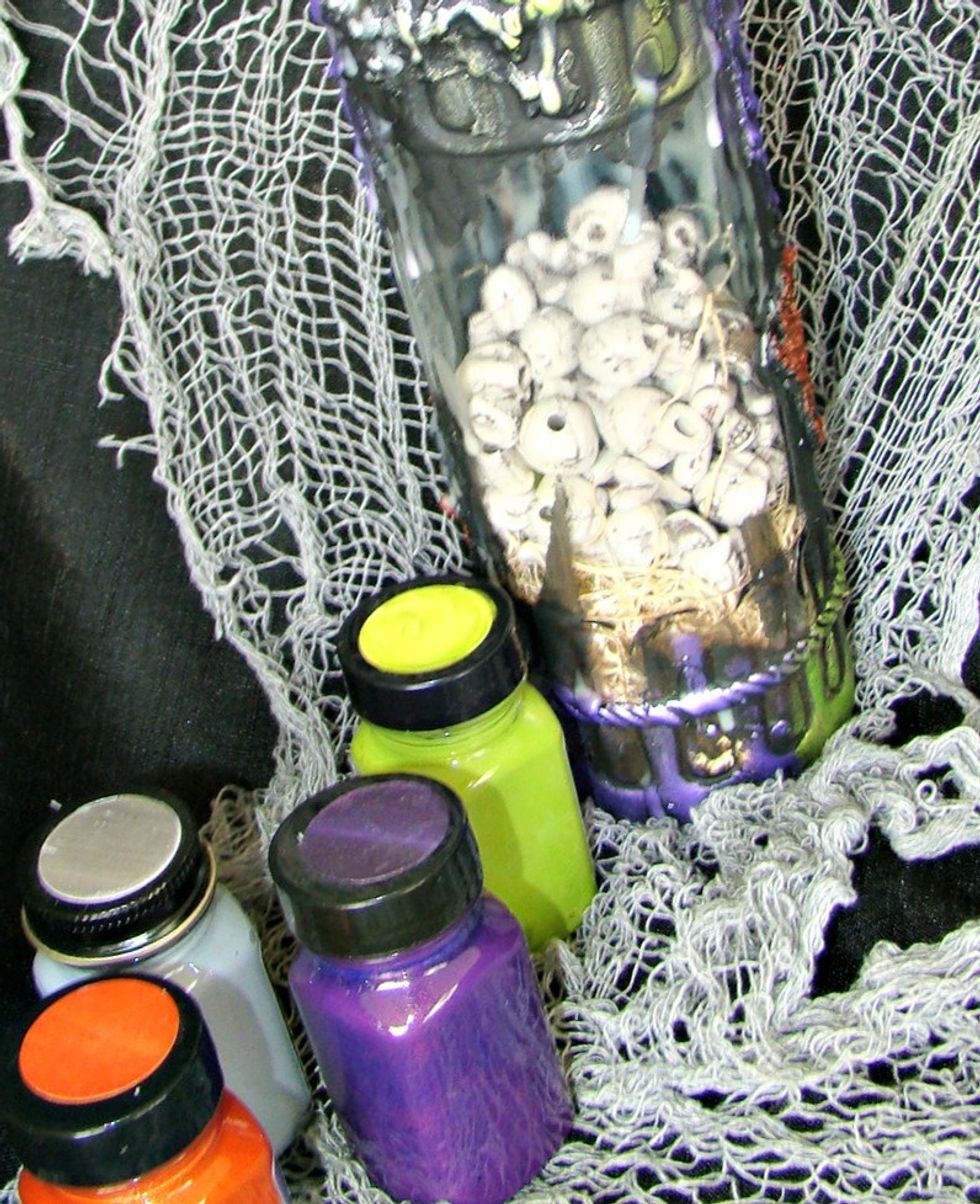 Once the black paint is dry, using your Art Anthology paints, dry brush them over the top of the wax to highlight areas of the bottle.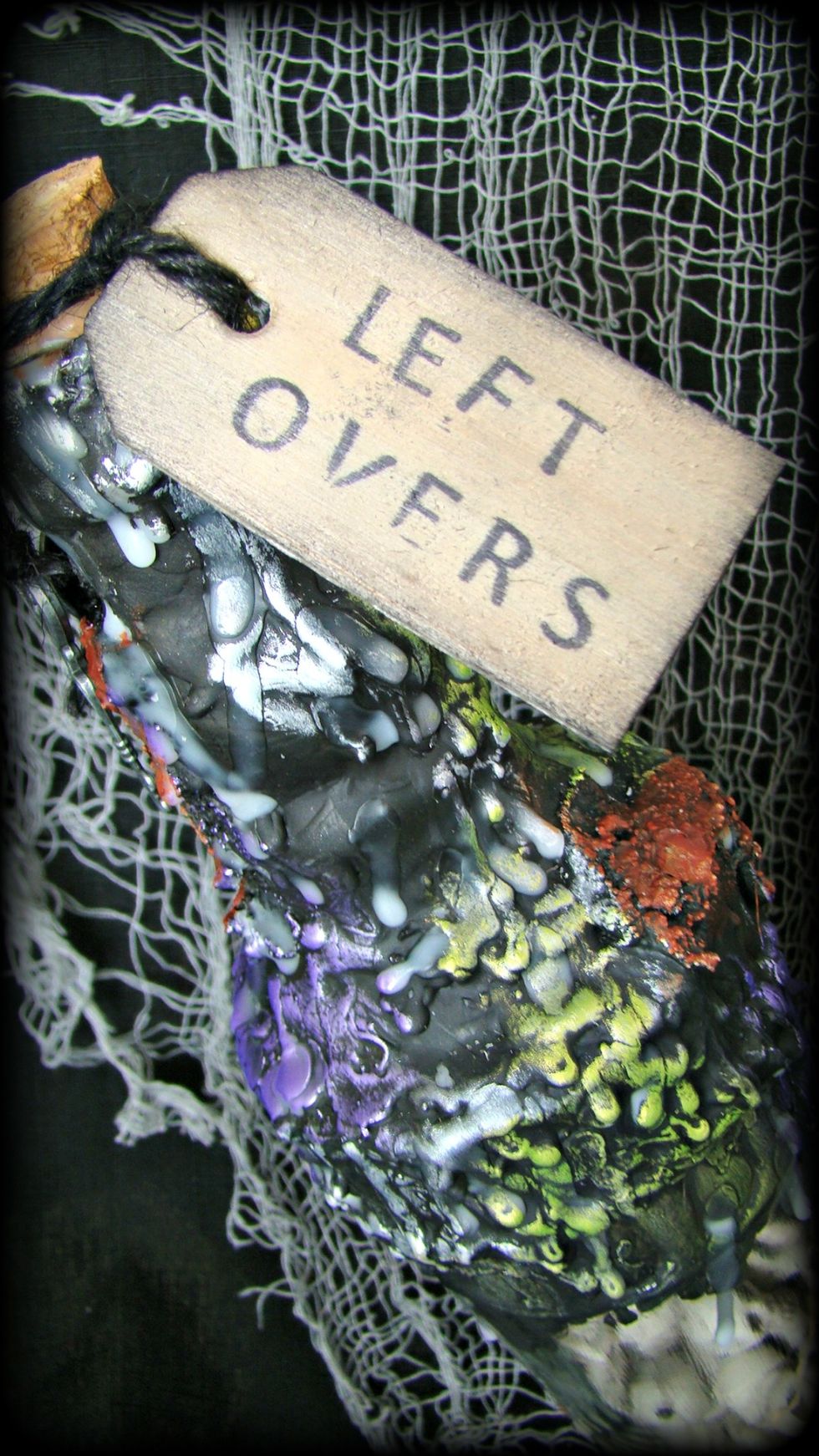 Stamp your message on your wooden tag and distress the edges with DI in Black Soot. Attach with black twine, not pictured are also metal keys that are attached, they are on the other side of bottle.
Hope this inspired a new creation for you to try. Take a trip to your $1.00 store and see what kind of magical items you can alter. And Art Anthology products are just the perfect touch.
Please follow us @ https://www.facebook.com/groups/741057632686564/?ref=bookmarks and http://artanthologyinc.com/blog/ and https://www.pinterest.com/artanthology/ https://www.artanthology.net/
Bottle of your choice
dripping tapers
black gesso
AA Velvet- Tuxedo Terracotta, Mardi Gras, Limeaid
AA Mud
wooden tag
black twine
black ink
letter stamps
Art Anthology
Art Anthology is a manufacturer of dimensional mediums.\n\nCome chat with us in our Facebook Group: Art Anthology Adventures in Art