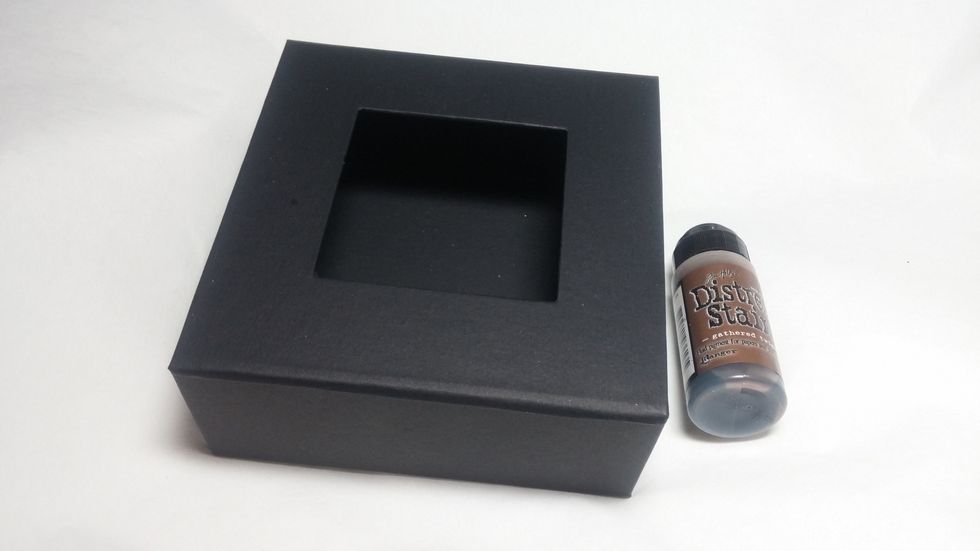 Begin by adding a layer of brown distress stain. This base layer will peek through when you spray it with water in later steps.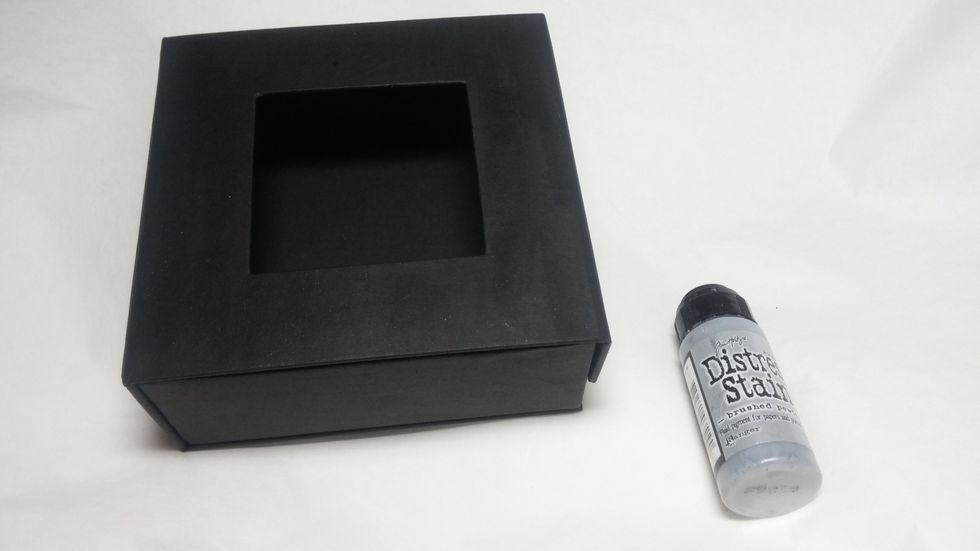 Now add a layer of metallic stain. I used a paint brush to apply it. This will also help you to get in the tiny corners.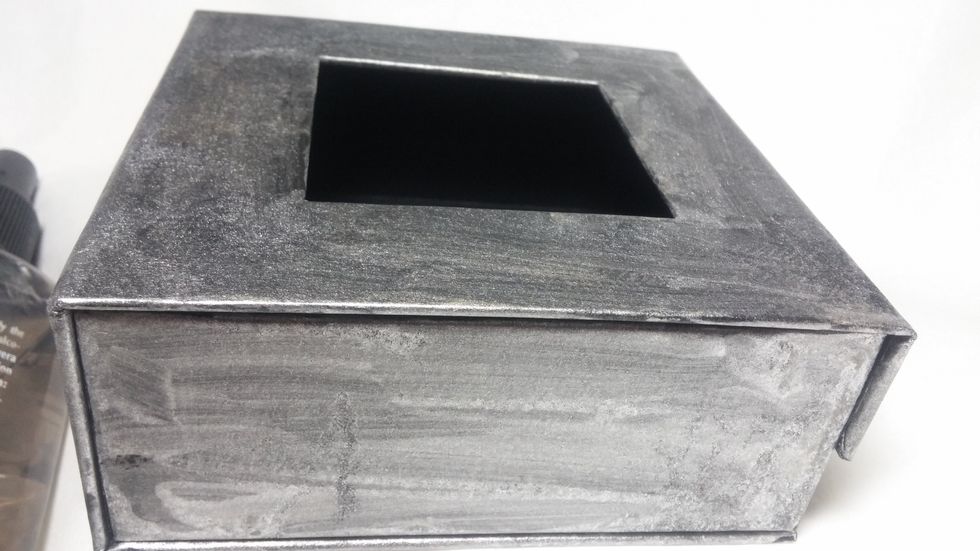 Here you can see the silver color with a little of the brown peeking through. Since it is a wet medium, it will always react unless sealed.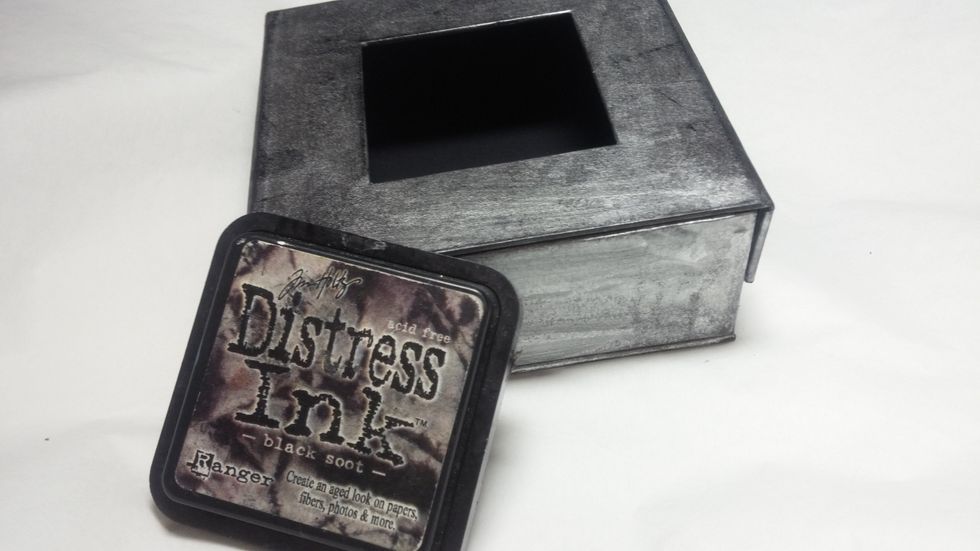 Buff on a bit of black distress ink. Then start to spritz the base with water to get great effects.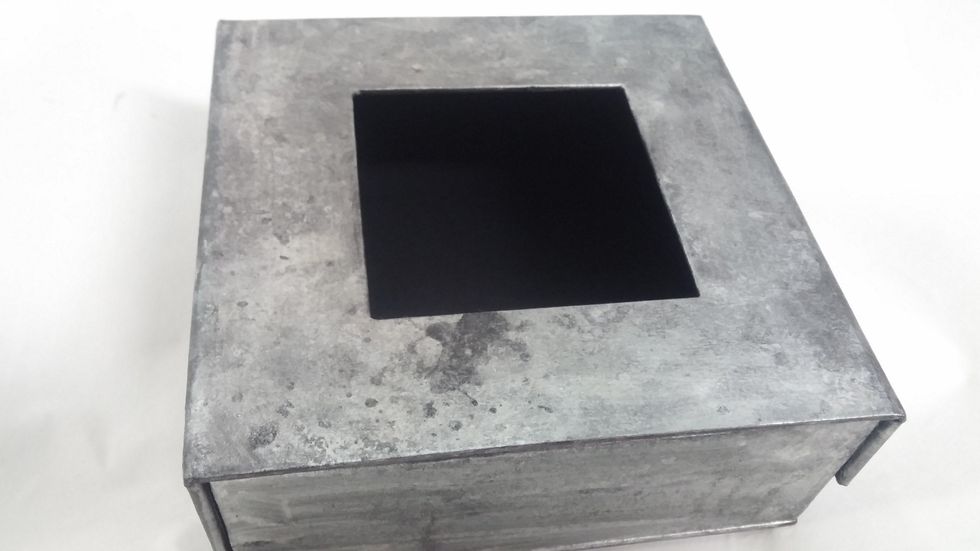 A picture of my faux metal look with stains. It is hard to believe this this kraft board!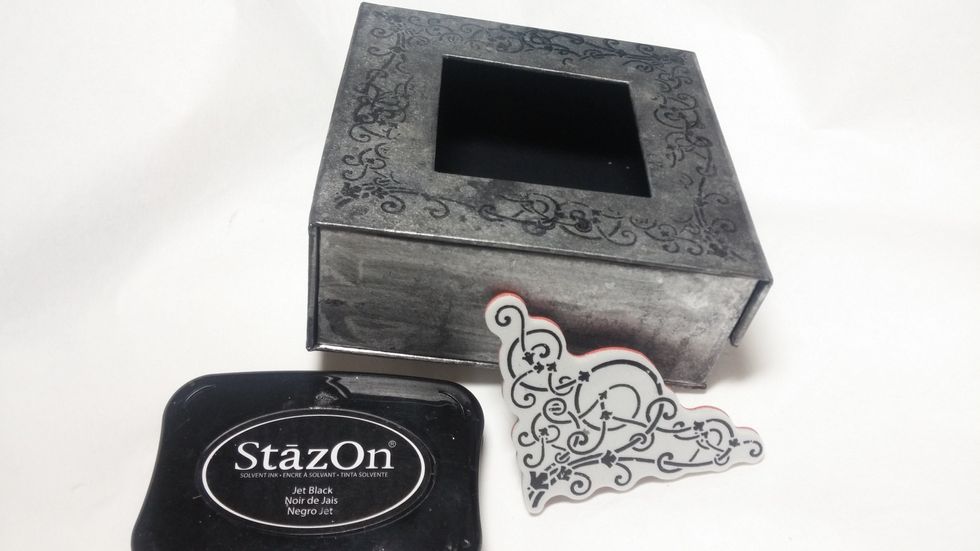 My next step was to add lots more texture with stamping. I am not that great at stamping, so my strategy here is to make a mess of it on purpose.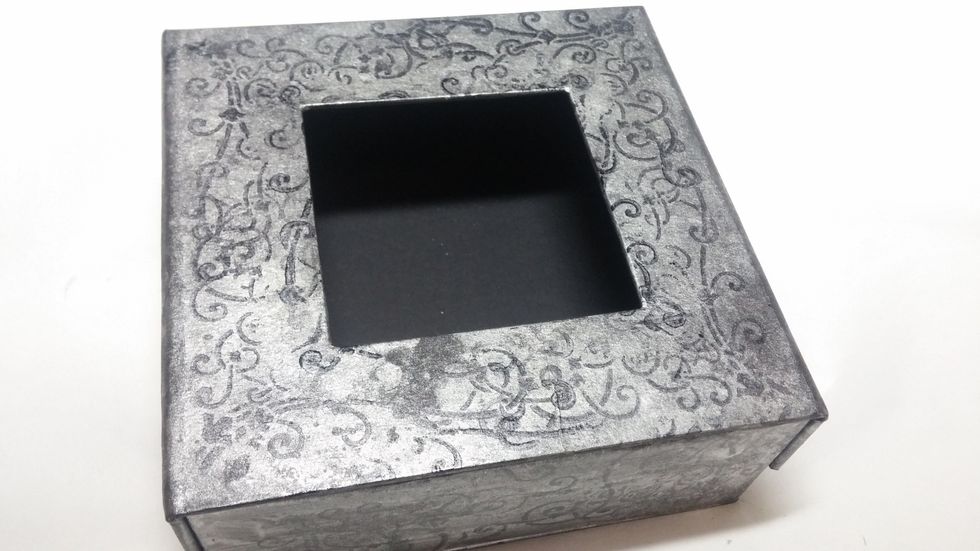 A photo of the finished stamping layer. I used permanent ink for this task.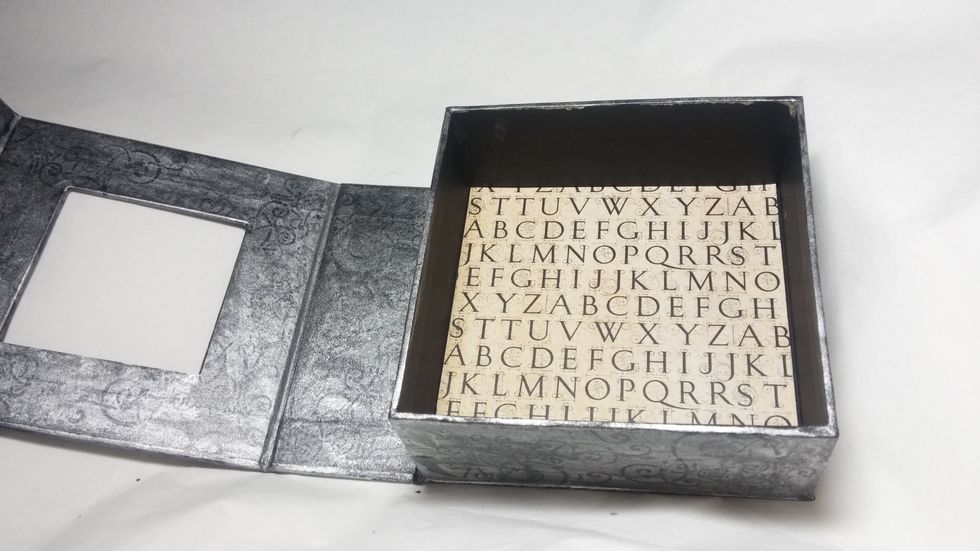 Create a background with a small piece of paper. I was sure to use a light color to try and create contrast.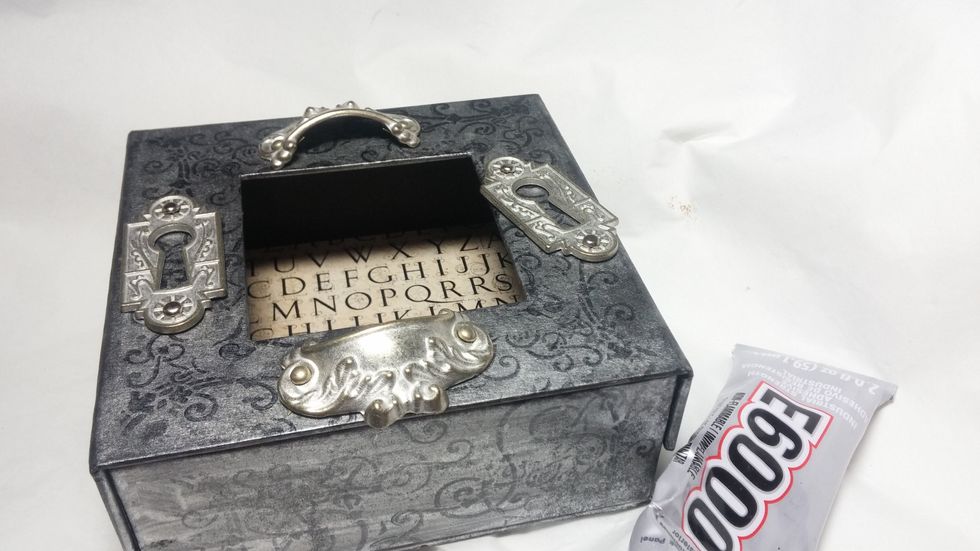 Start to audition your metal embellishments. I never know exactly how something will come out until the end! I use a very heavy glue to ensure that everything will stay in place.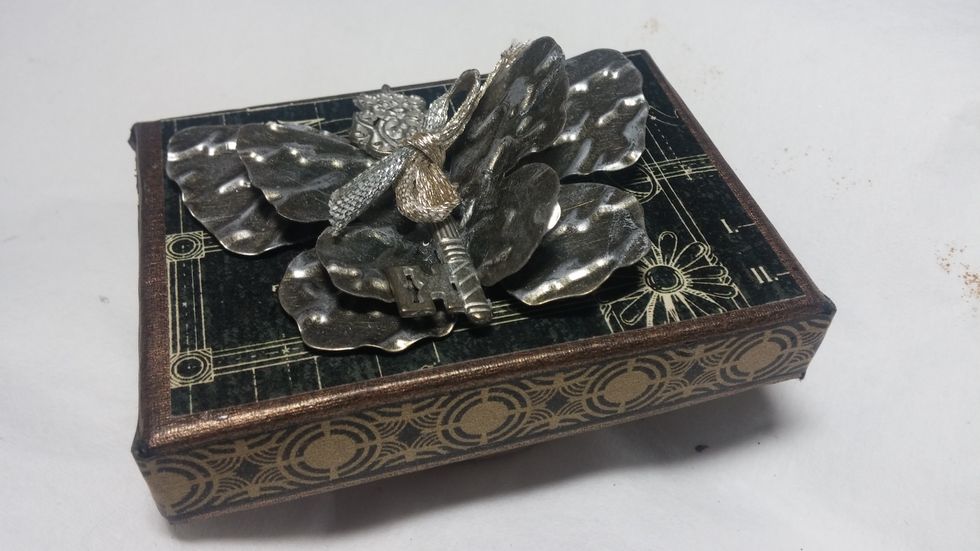 The inside focal was created on a jewelry box top. Layers of embossed butterflies are finished off with a Graphic 45 key and a ribbon. All glued on to add to the inside of the box.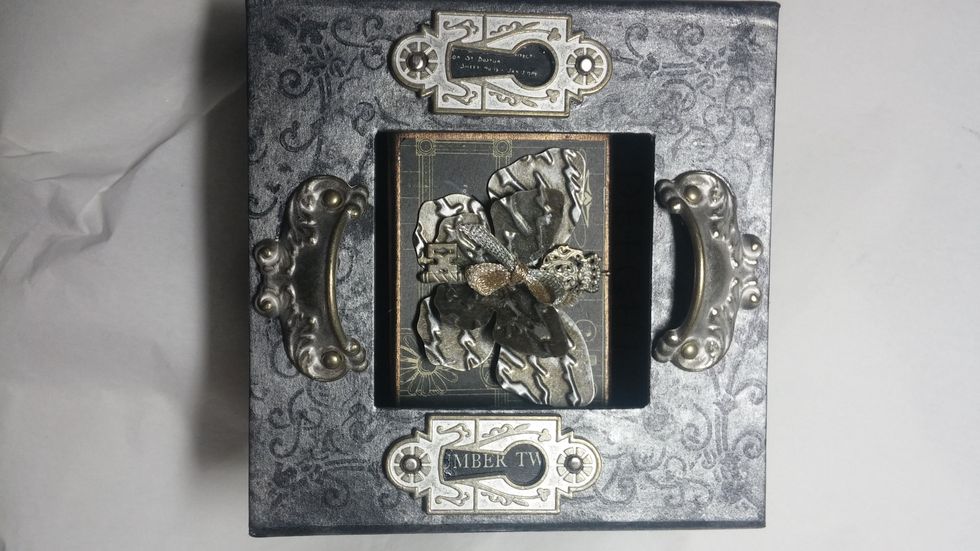 The box was mounted on top of an old wooden spool to give it height and depth.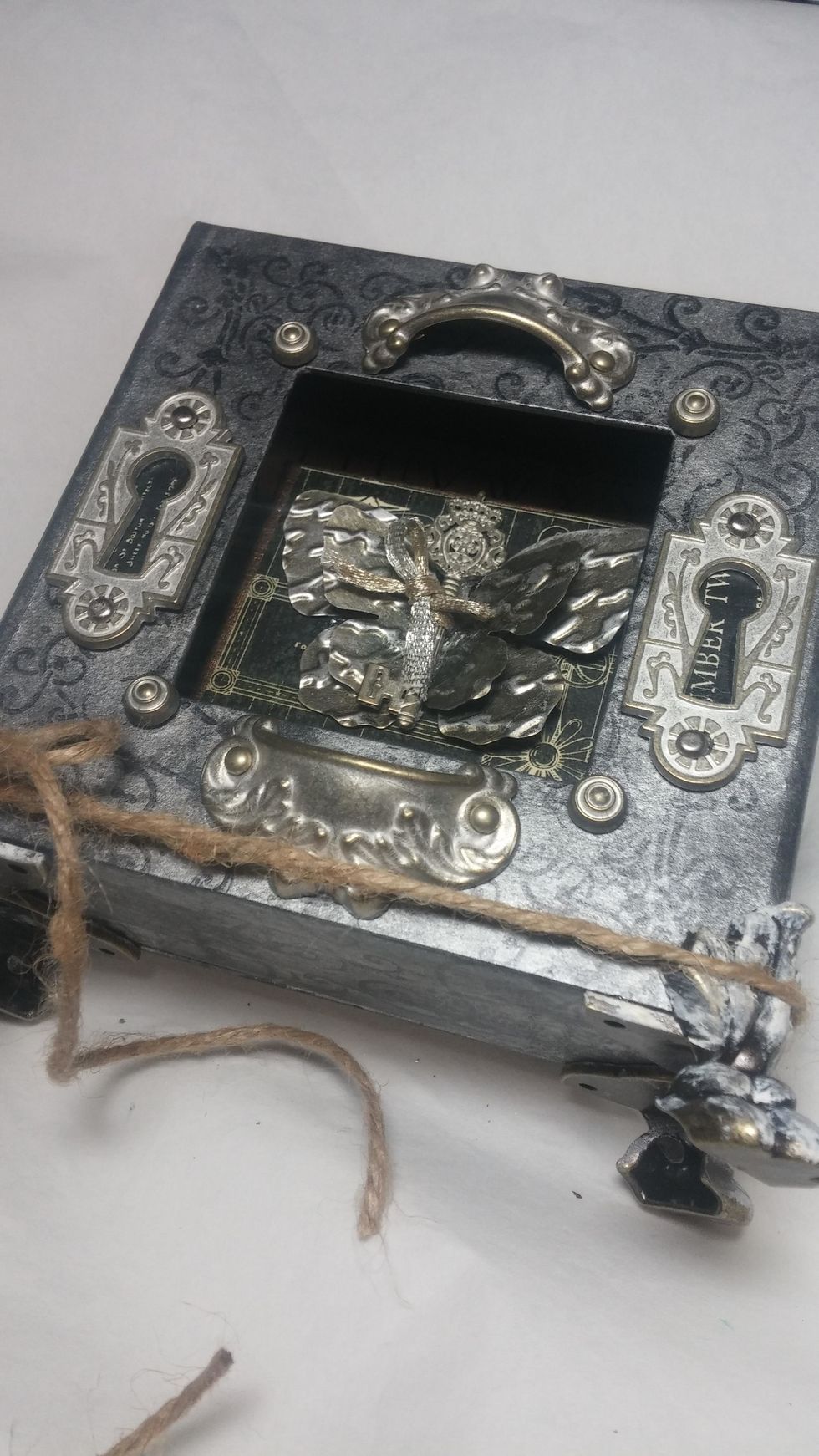 The feet were glued on as well. I used twine to hold them in place as they set. Also notice I added the brads in the corner.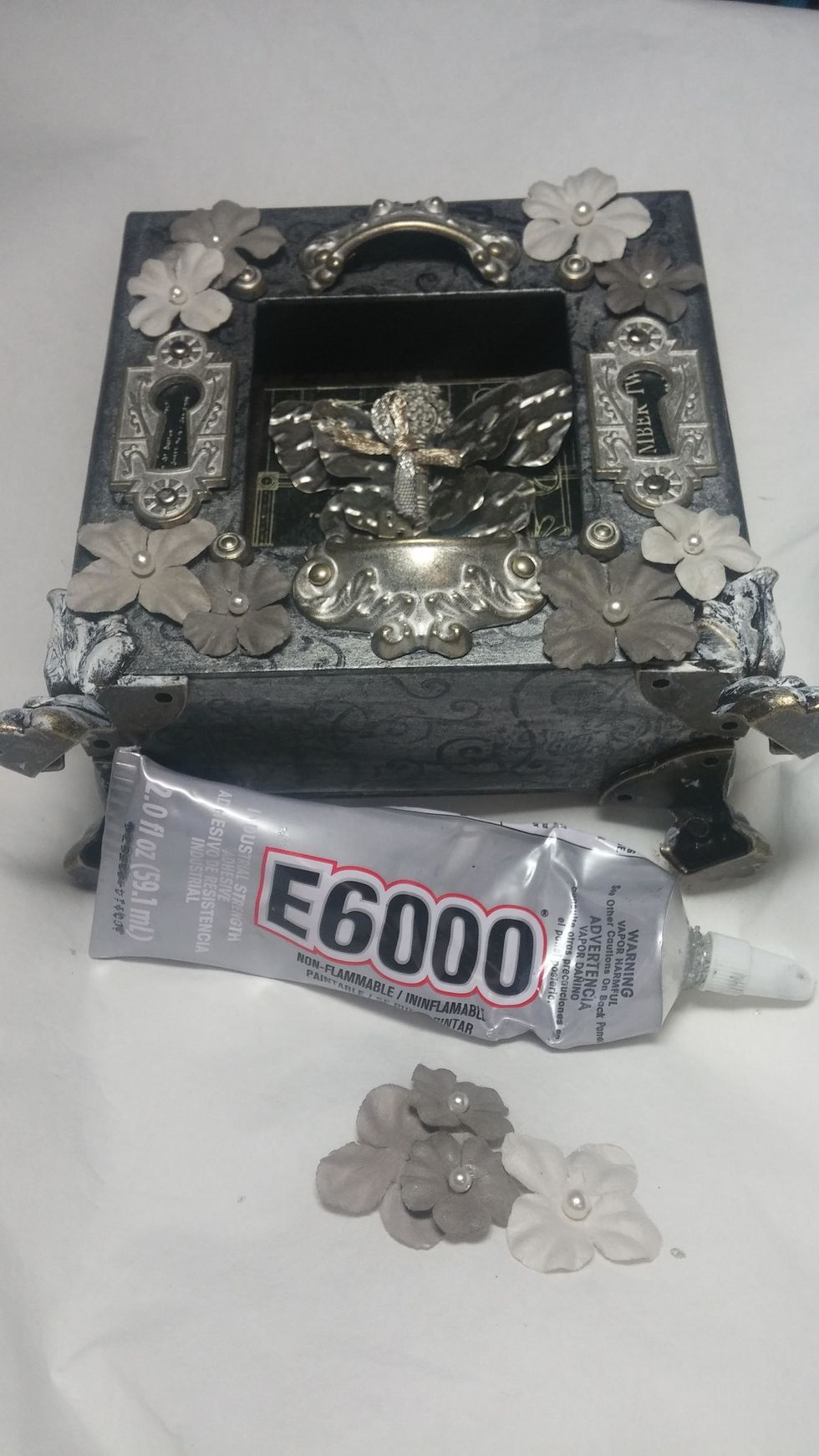 For a bit of softness I added some flowers by Prima.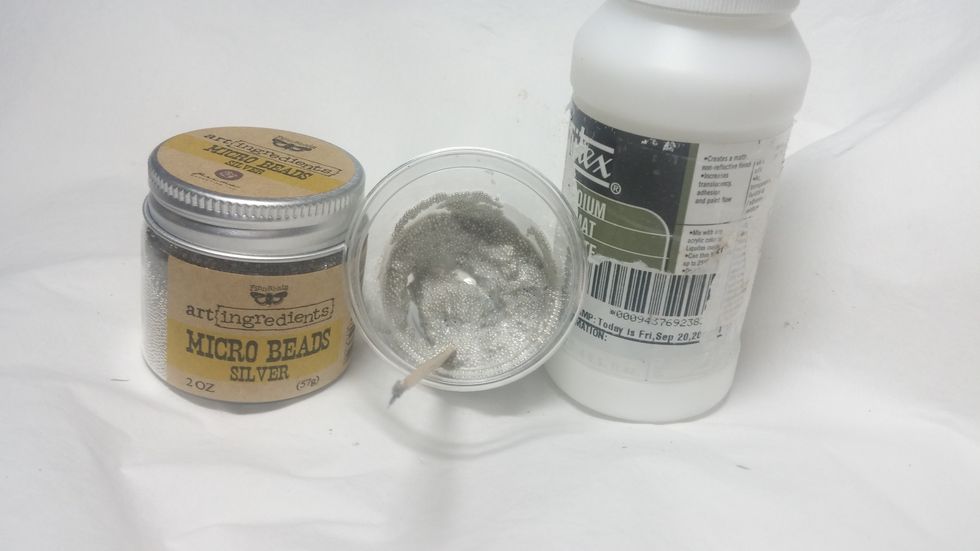 This was a fun experiment. I recently got some of these silver micro beads. They were mixed with liquid medium and smothered on the corners of the piece.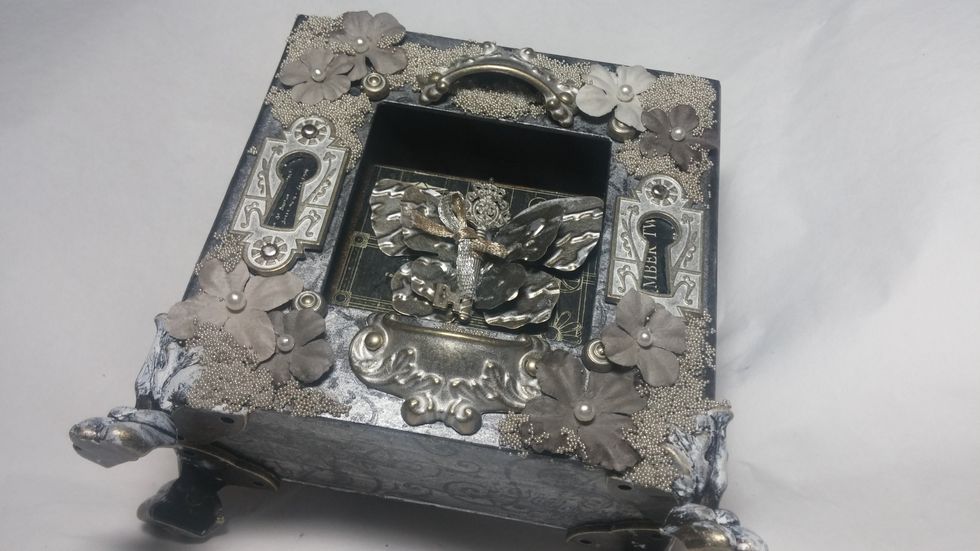 Here you can see my dusting of beads as they are drying.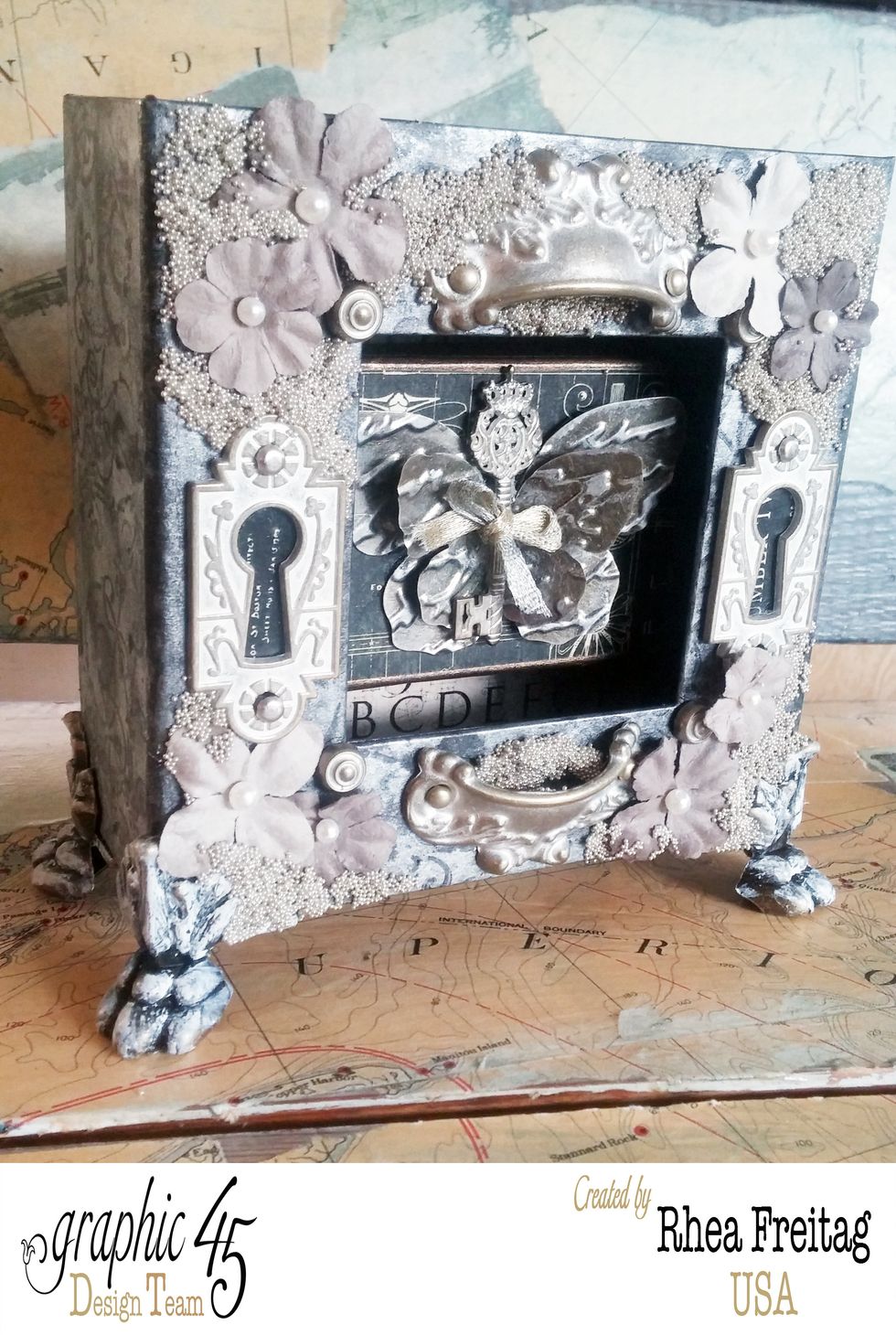 And now you can enjoy your new piece of home decor!
Graphic 45 Small Mixed Media Box
Graphic 45 Artisan Style Paper 12x12
Graphic 45 Shabby Chic Door Pull
Graphic 45 Shabby Chic Ornate Metal Brads
Graphic 45 Shabby Chic Keyholes
Graphic 45 Butterfly
Graphic 45 Shabby Chic Ornate Key
Distress Stain
Graphic 45 Artisan Style Cling Stamp 1
Staz on Ink
Graphic 45 Claw Feet
Prima Flowers
E 6000