The frame I chose was black so I first gessoed in white. About three coats. let dry.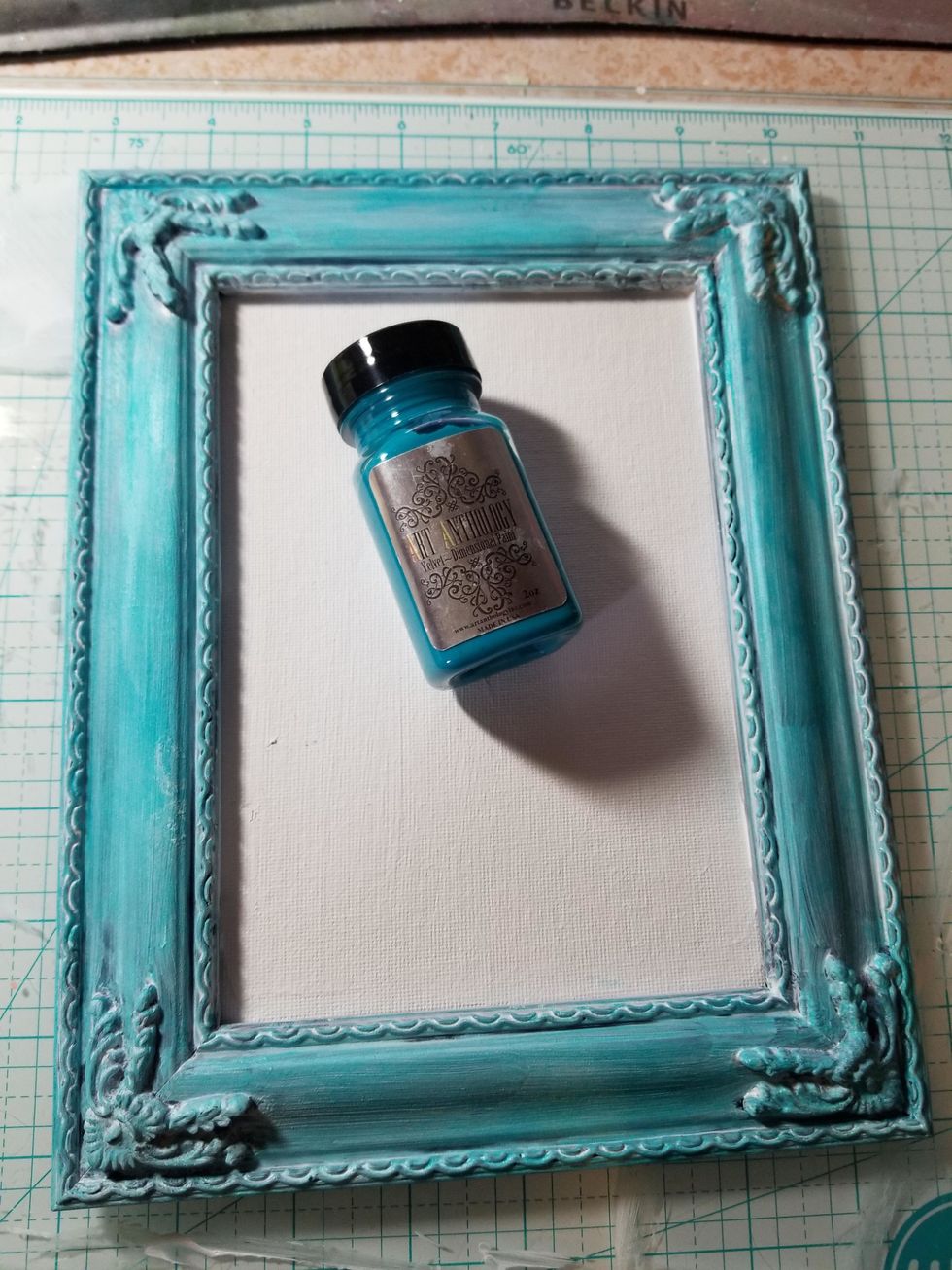 Go over gesso using AA Velvet Fiji. Two coats and let dry. Then brush white gesso over raised area and wipe off any excess. This gives a vintage and chalk like appearance.
Apply a crackle texture paste through a stencil to create texture in the background.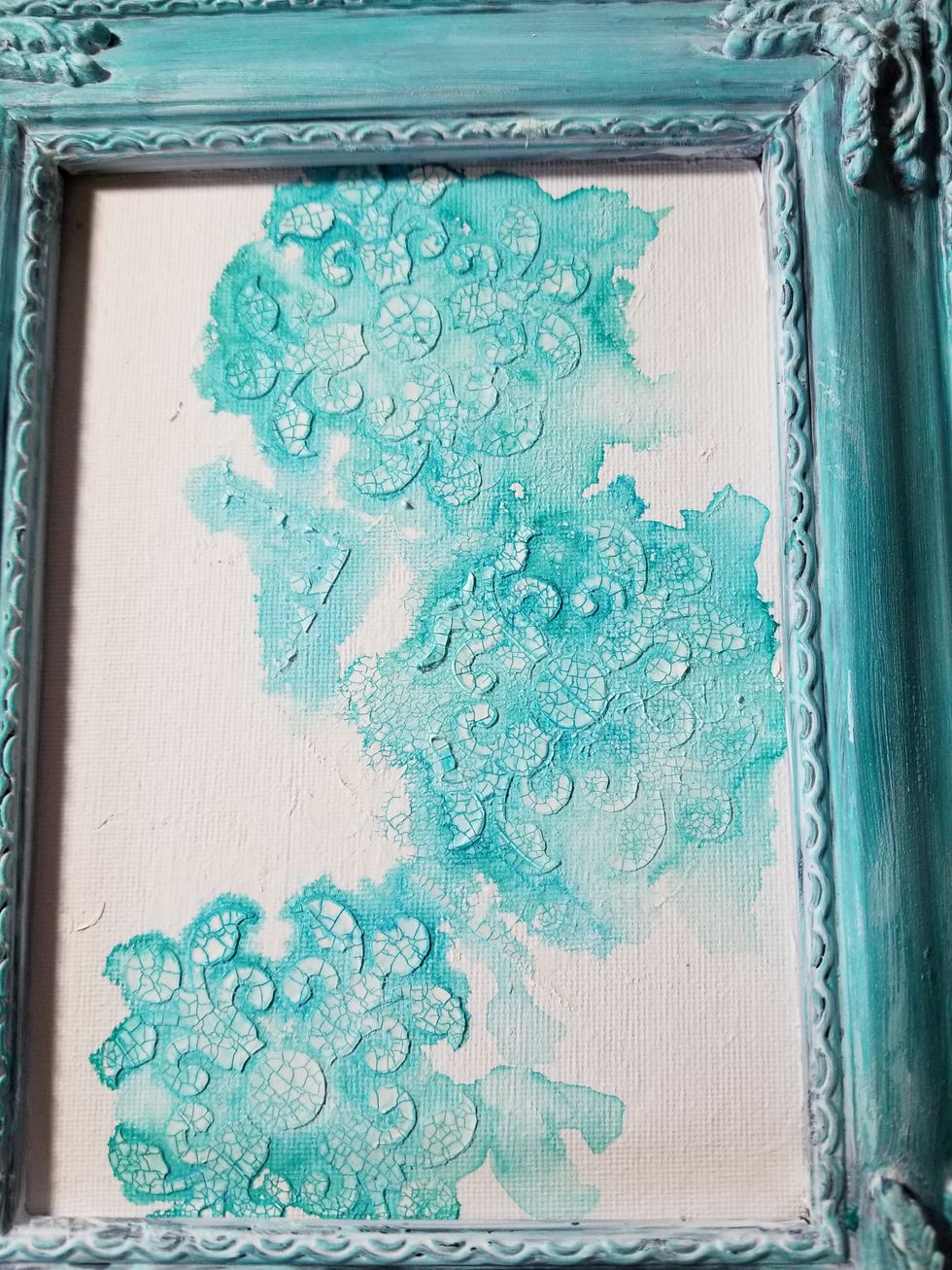 Once crackle is dry add coloration sprays. Add them one at a time drying in between.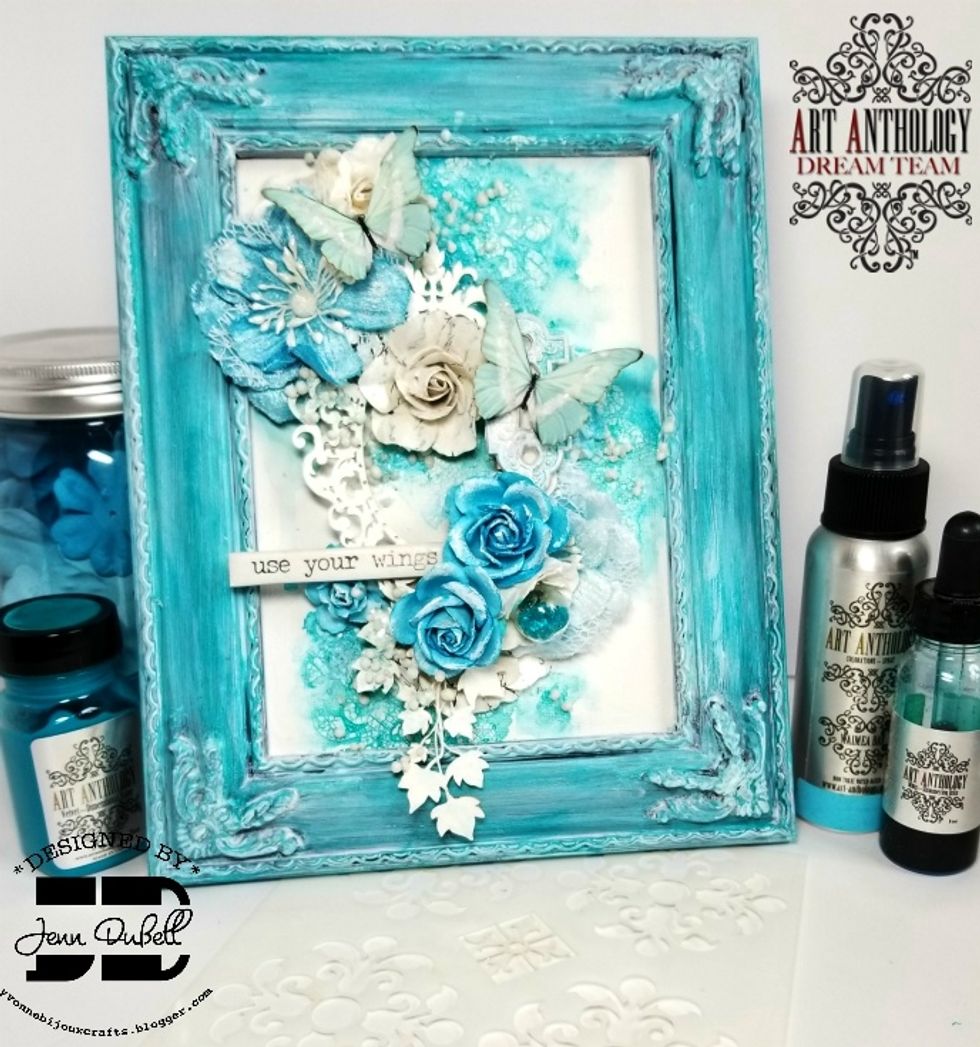 Add flowers,chipboards, glitter, and art stones. Once dry add some AA Minx ink mixed with a spritz of water to add shimmer in areas.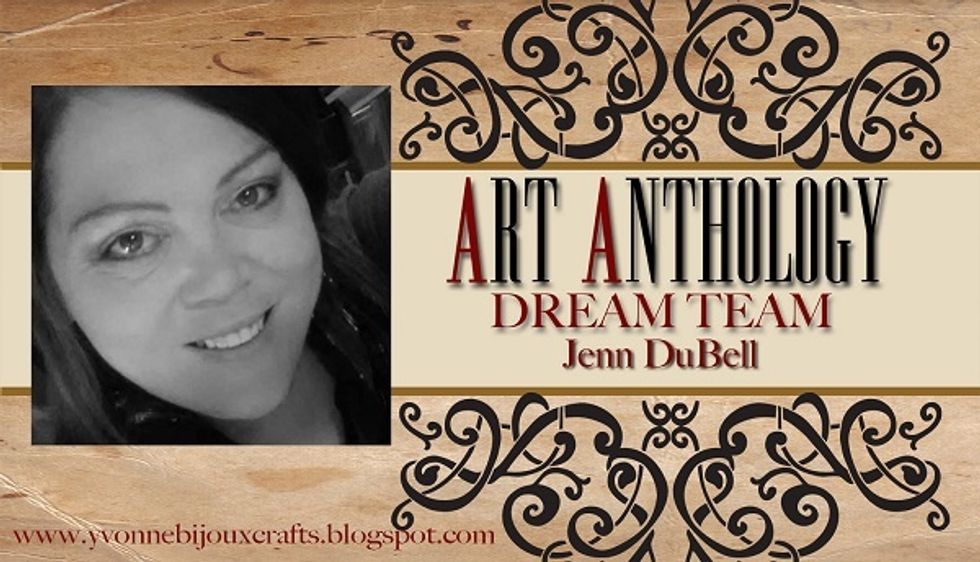 Thanks so much for watching my guide!
Art Anthology products are available online at www.artanthology.net Please join us on Facebook and share your AA makes! https://www.facebook.com/groups/741057632686564/
Plastic frame
5X7 canvas gessoed
Art Anthology Colorations Siesta Key
Art Anthology Colorations Waimea Bay
Art Anthology MInx Panache
Art Anthology Velvet Fiji
White Gesso
Flowers
Glue
art stones
chipboard frame and leaves
Glitter Glass
Sentiment
Crackle texture paste white
AA stencil of choice
Art Anthology
Art Anthology is a manufacturer of dimensional mediums.\n\nCome chat with us in our Facebook Group: Art Anthology Adventures in Art