How to alter a christmas & winter themed ice skate
Alter a Christmas & Winter Themed Ice Skate
47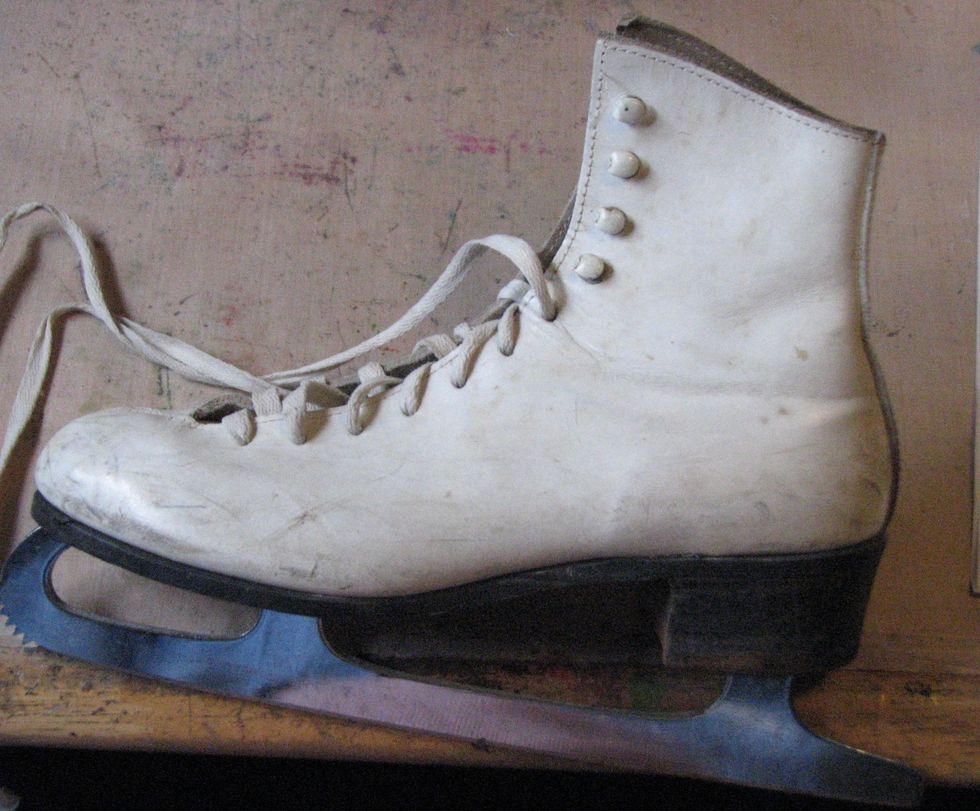 Gently clean the body of the ice skate with soap & water. Let it dry completely.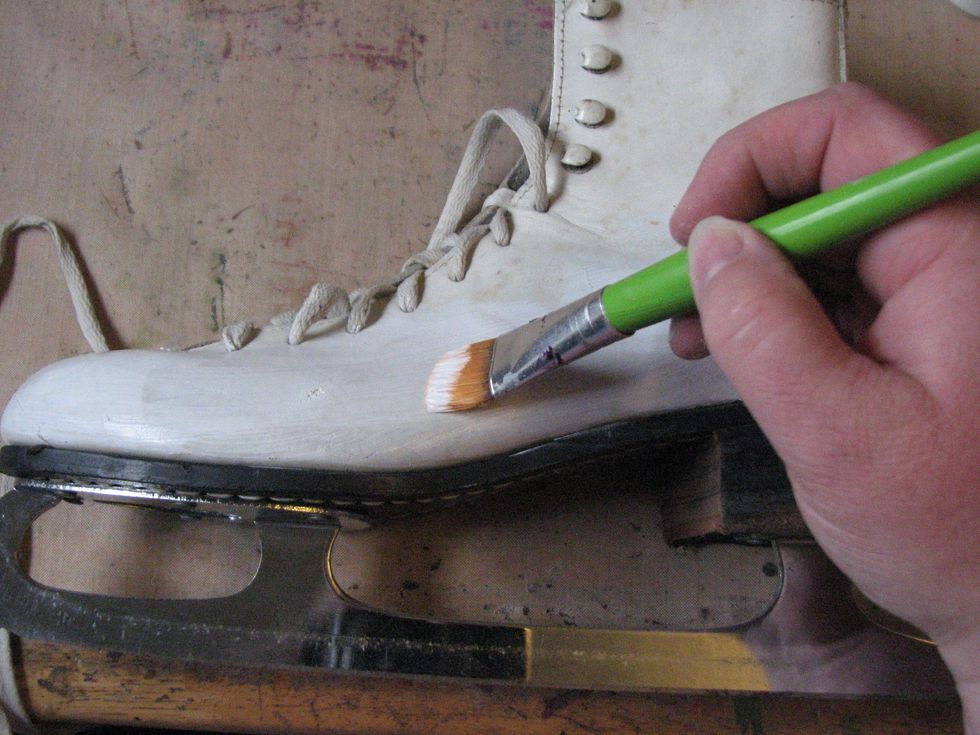 Paint the skate with white acrylic paint. This will cover any scuff marks and give the various mediums a tooth to grab hold of for better adhesion.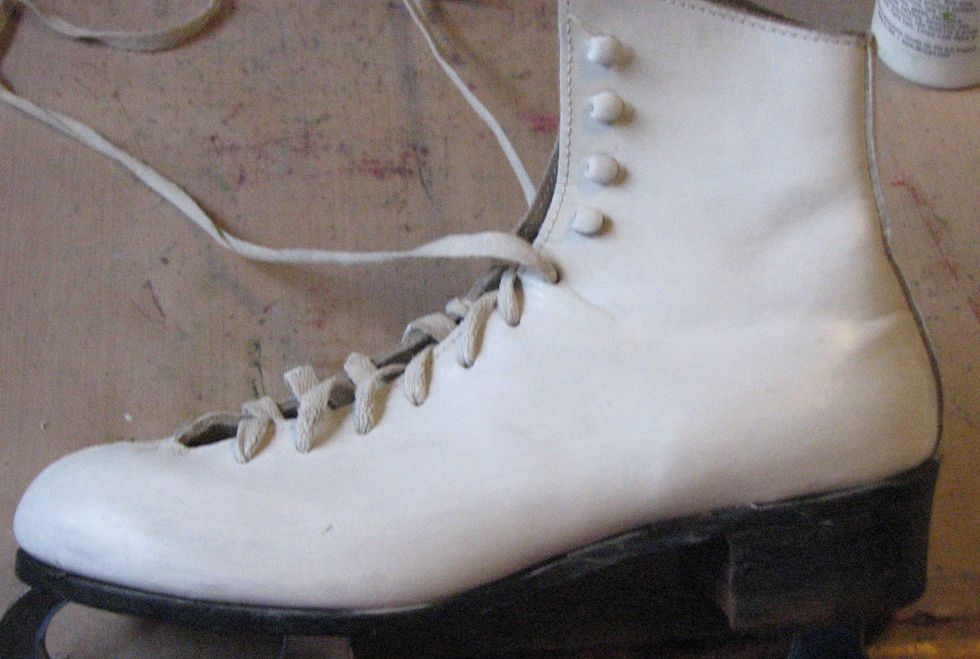 Amazing the difference after painting...looks new! Paint the second side of the skate and let dry completely.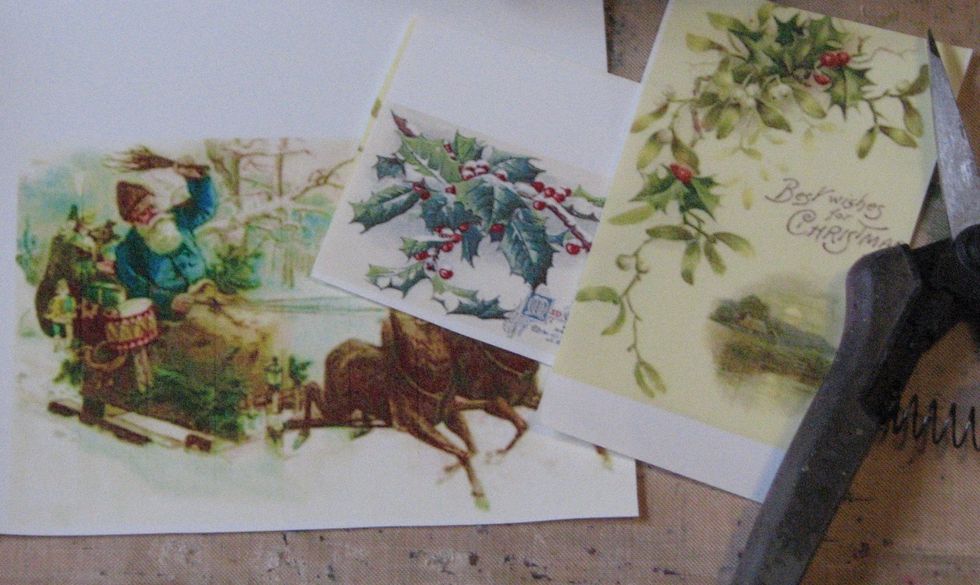 Print desired images onto Craft Attitude Film. Images from Altered Pages - Ivy; Victorian Christmas and Ivory Angels. NOTE: Text must be printed in reverse so that it is readable once applied.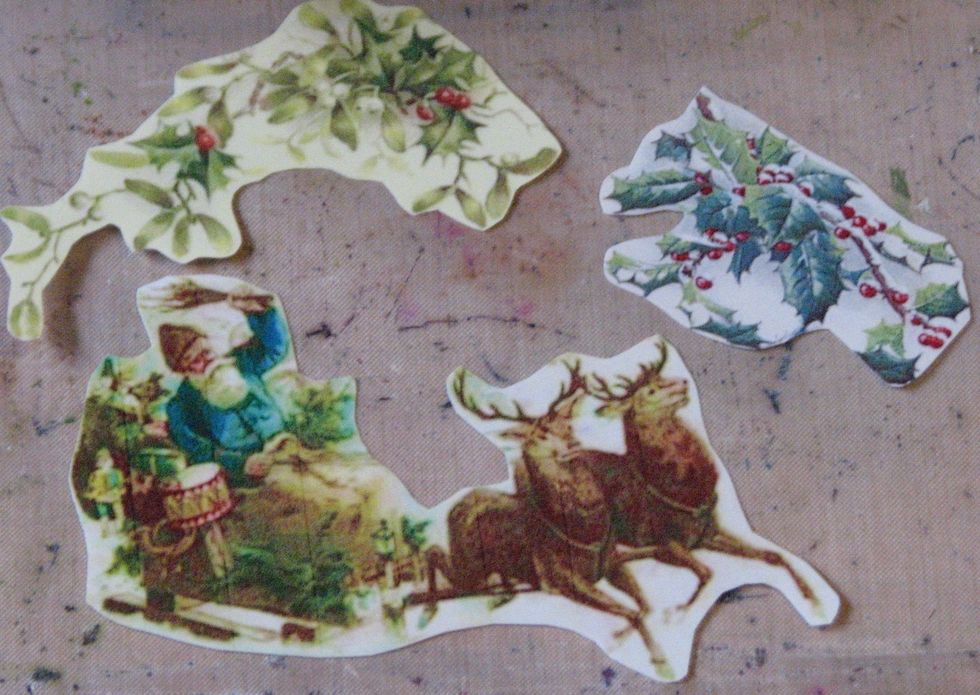 Trim the excess film away from the images for ease of placement.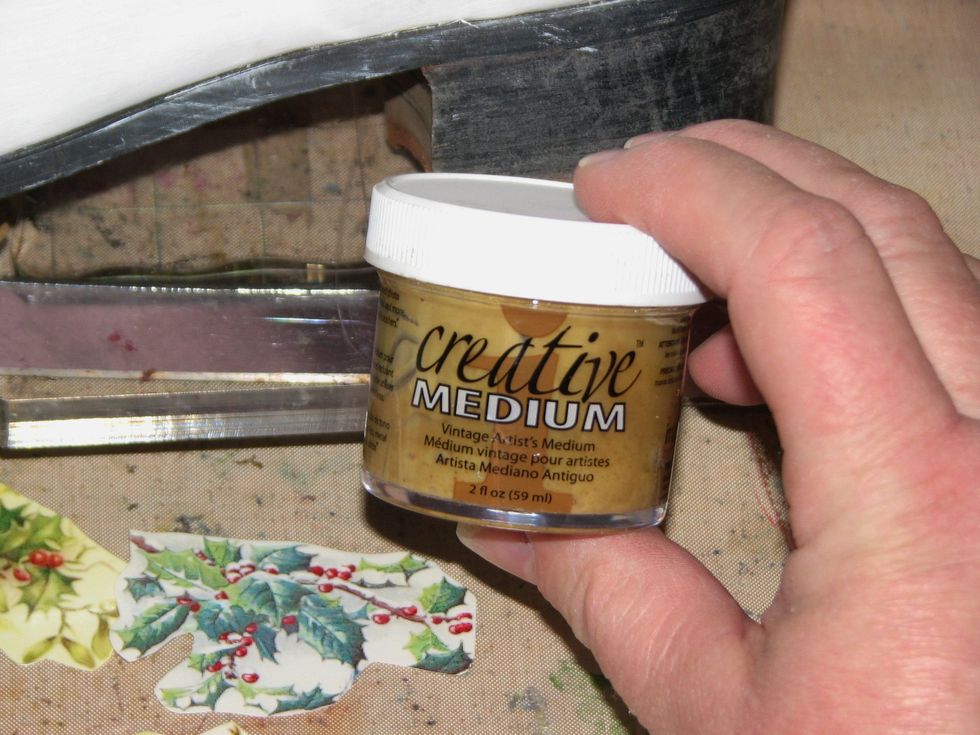 For a vintage feel I am using "Vintage" Creative Medium to glue the images to the skate. Use a sponge or paint brush to spread the medium onto the skate.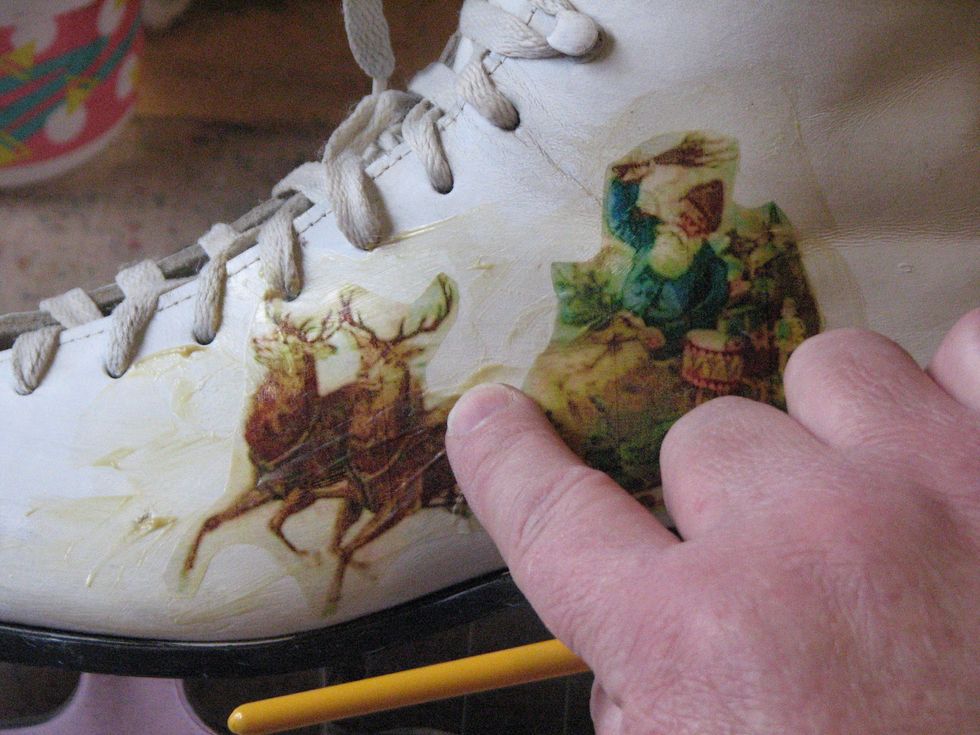 Peel the image from backing paper; place the printed side down onto the wet glue. Gently smooth any wrinkles. Repeat for each image.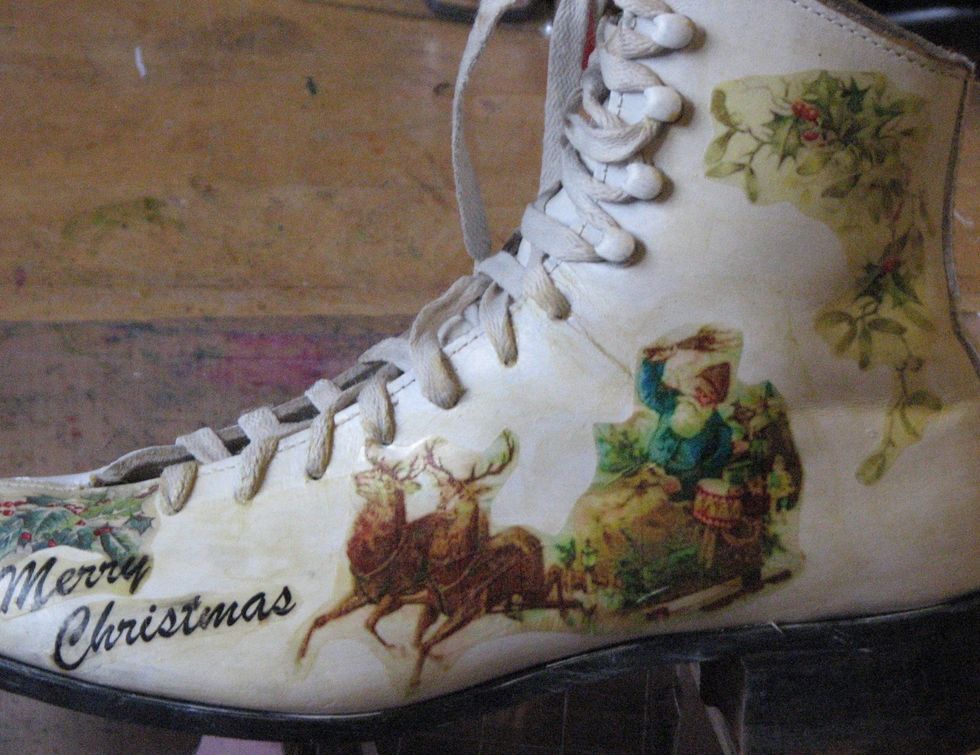 If desired, apply a second coat of Vintage Creative Medium to ensure the images are secure and protected. Let dry completely.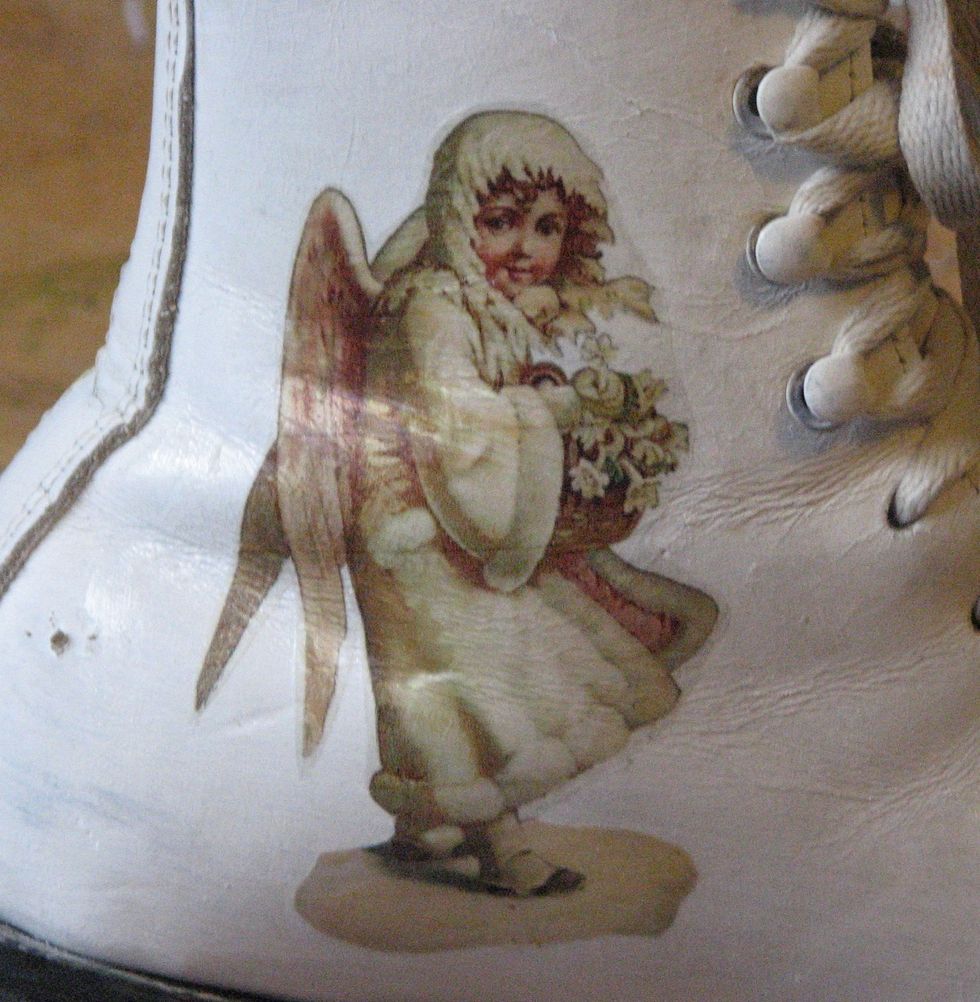 Apply desired images to the other side of the skate at this time using the same method.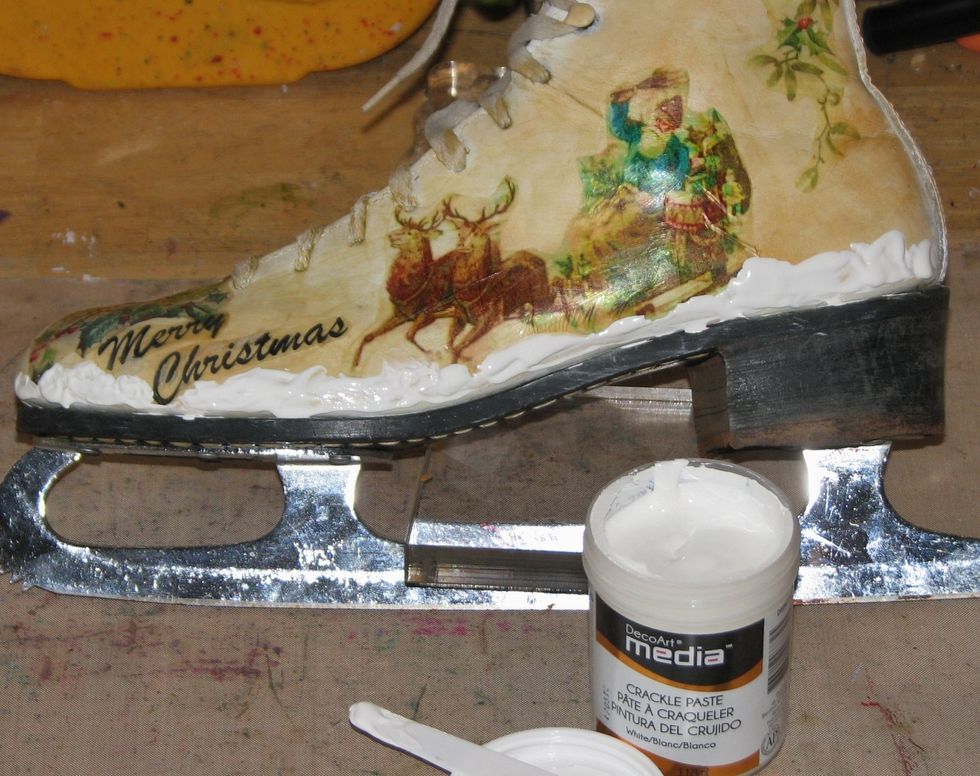 Apply Deco Arts Crackle Medium to simulate snow along the bottom edge of the body of the skate. Allow the medium to dry naturally to achieve the best possible crackle.
Once the first side has dried, apply a layer of the Crackle Medium to the second side of the skate and allow to dry.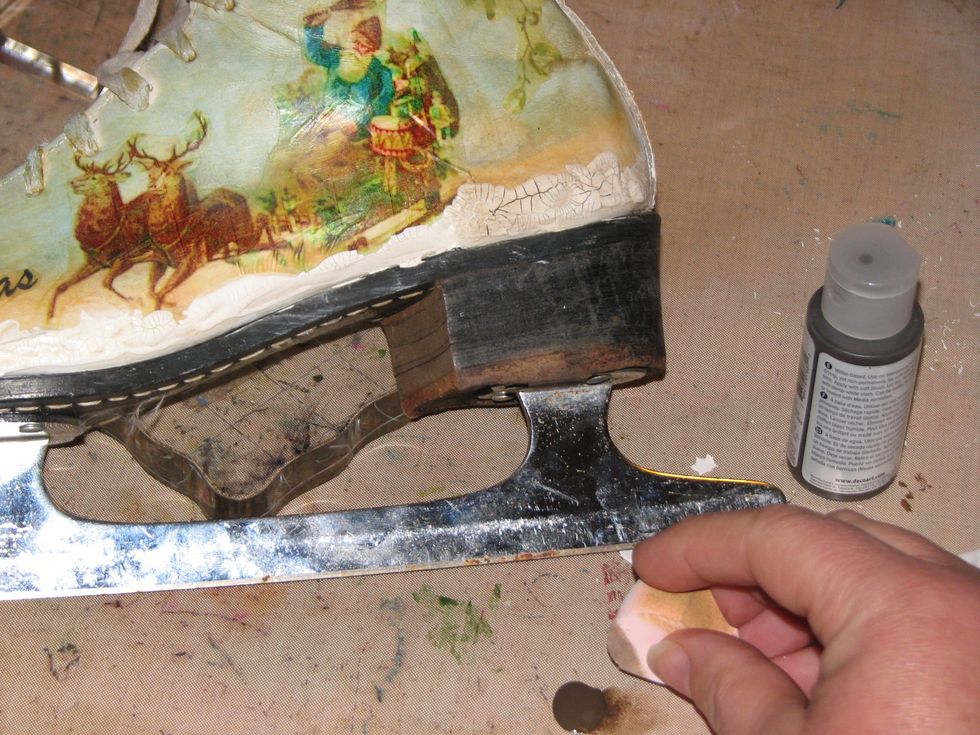 Once the Crackle Medium has dried use the Raw Umber Antiquing Cream to highlight the cracks in the paste for a great vintage feel. Dab the medium into the cracks with a sponge and wipe away excess.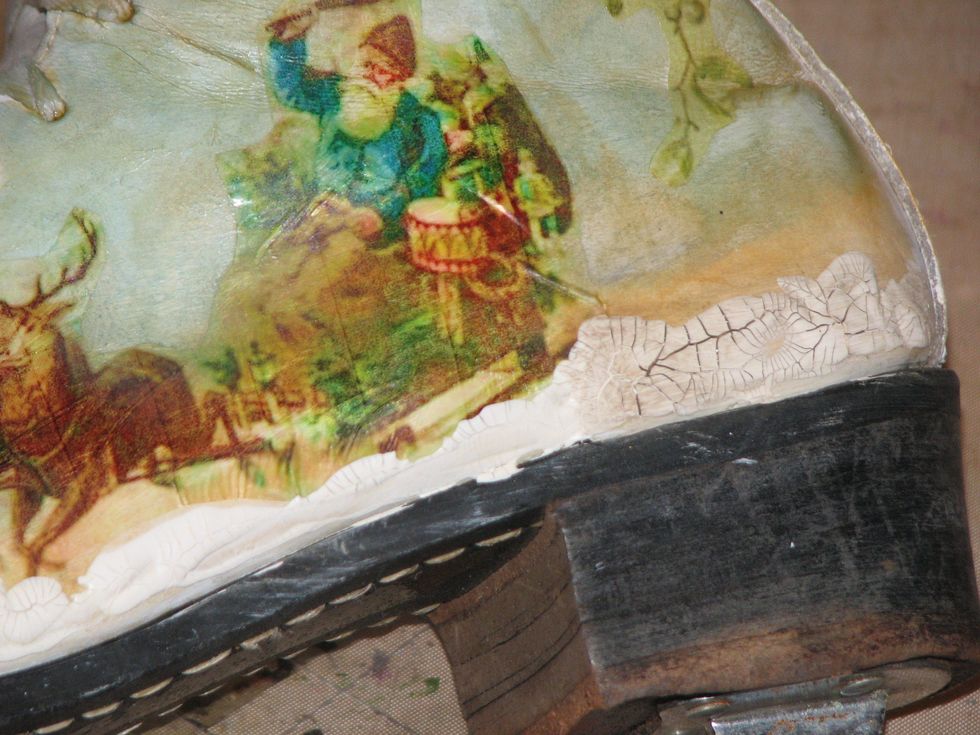 Here you can see both before and after the Antiquing Cream has been applied.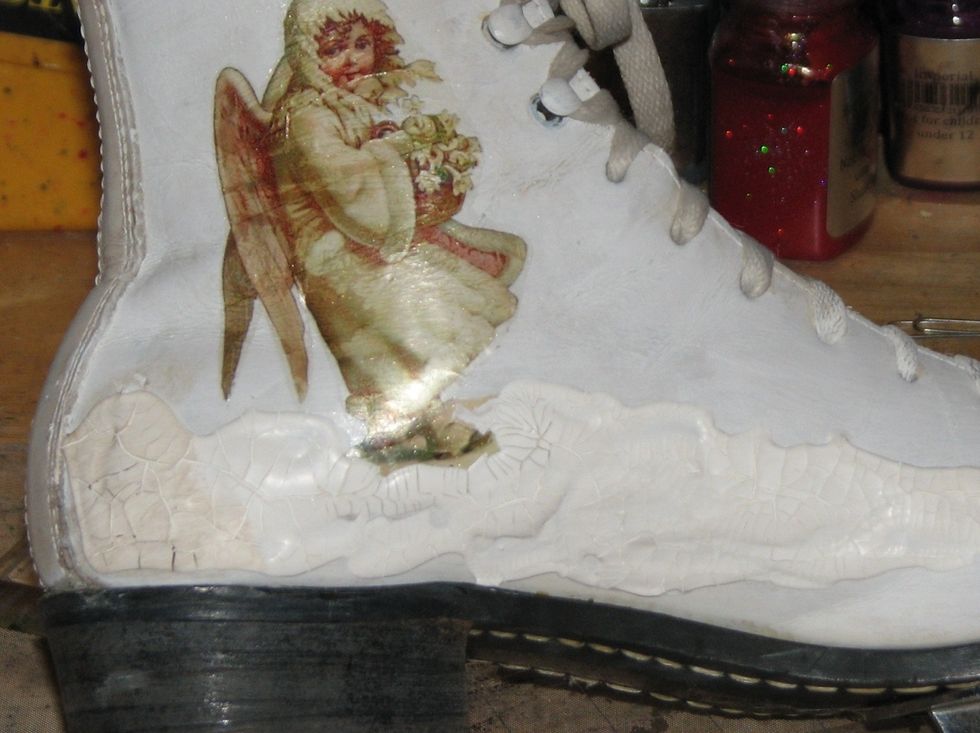 Antiquing Cream applied to the second side...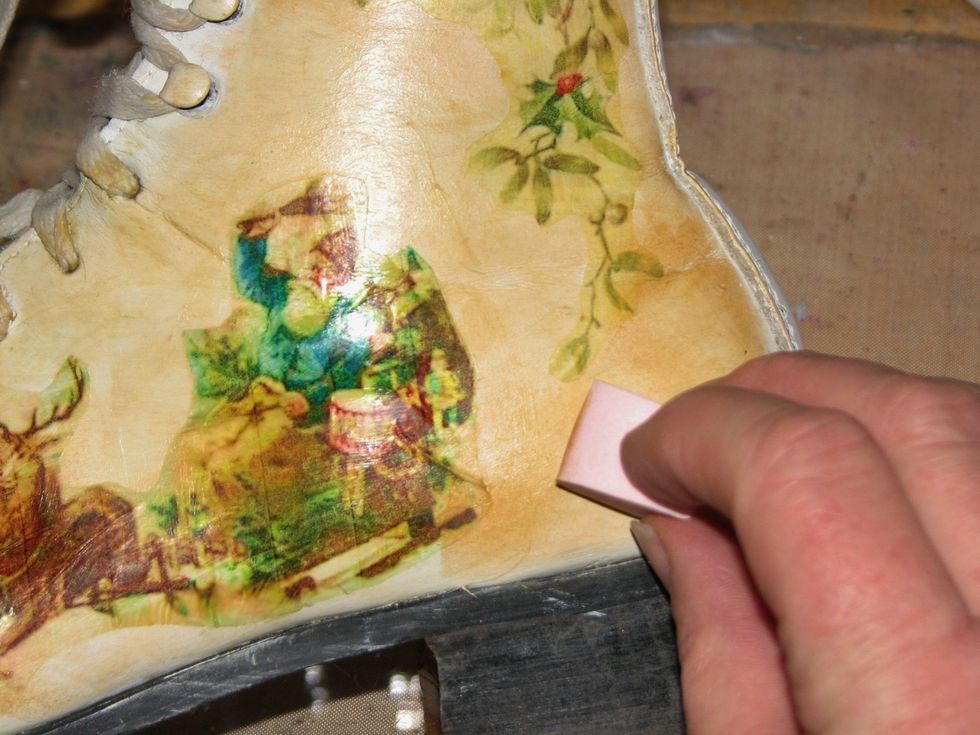 Apply desired colors of ink to blend and give the finished scene a natural look. I used Memento Luxe Inks in browns and blues as well as Brilliance ink which also offers a beautiful shimmer.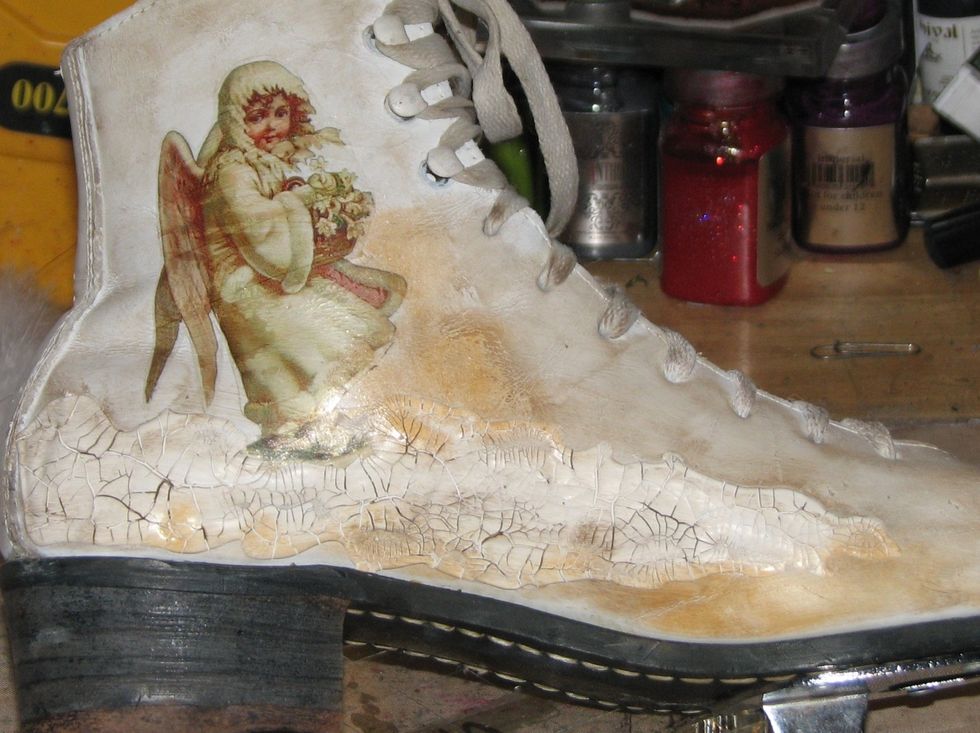 Add and blend inks on the second side of the skate as well. Don't forget to add a bit of color to the back strap of the skate and lace areas as well for a uniform balanced look.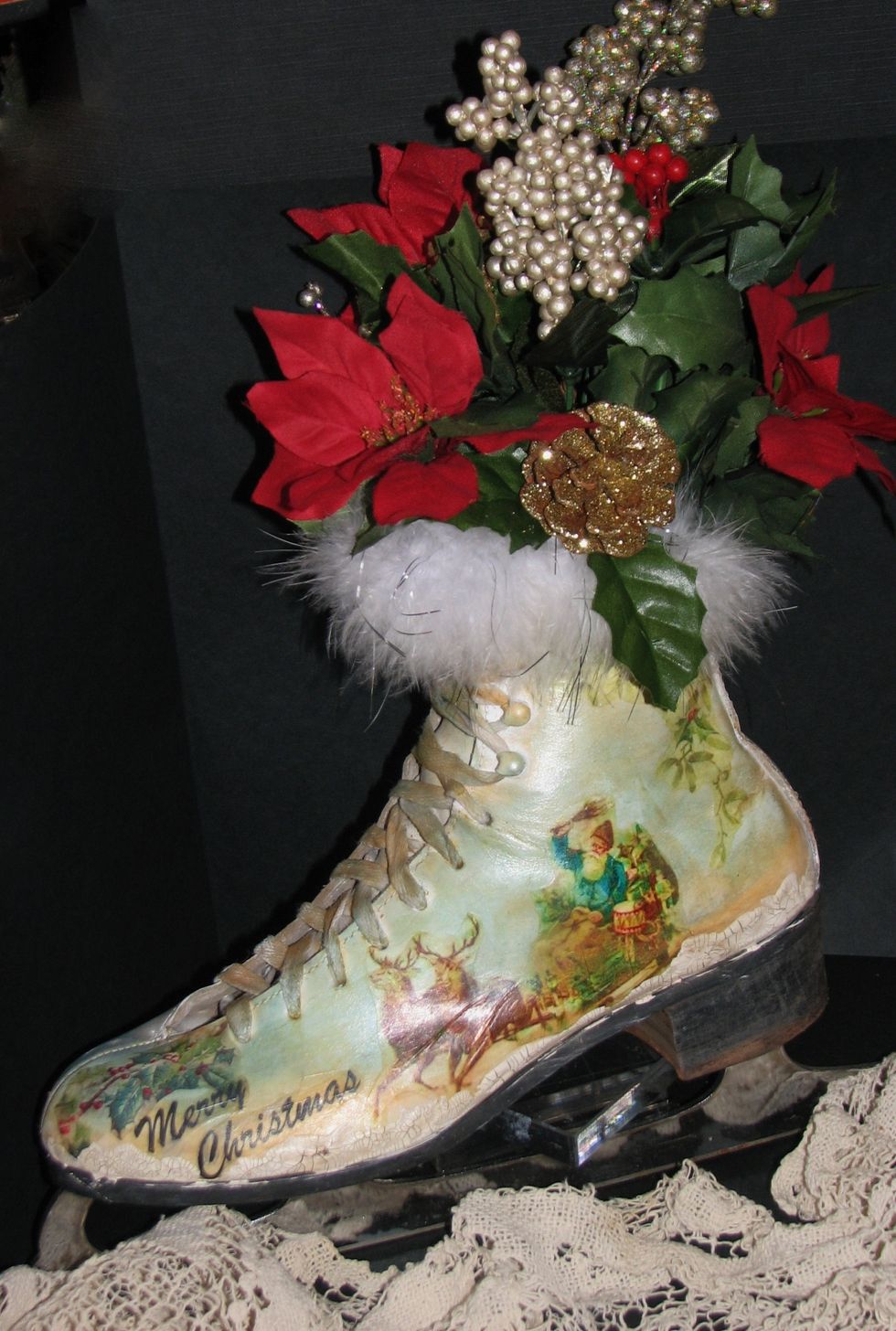 Finish the skate off by adding a feather boa along the top of the skate and fill with desired floral pieces.
Vintage Ice Skate
Deco Art Americana Titanium White Acrylic Paint
Deco Art Media Crackle Paste
Deco Art Media Antiquing Cream - Raw Umber
Craft Attitude Printable Film
Altered Pages Christmas & Winter Collage Images
IMAGINE Crafts/Tsukineko Creative Medium - Vintage
IMAGINE Crafts/Tsukineko Memento Luxe Ink
IMAGINE Crafts/Tsukineko Brilliance Ink
IMAGINE Crafts/Tsukineko Ink Blushers
Paint Brush
Feather Boa - approx 10"
Christmas Florals
Aleene's Fast Grab Tacky Glue