Alter a Box Using Graphic 45's Botanical Tea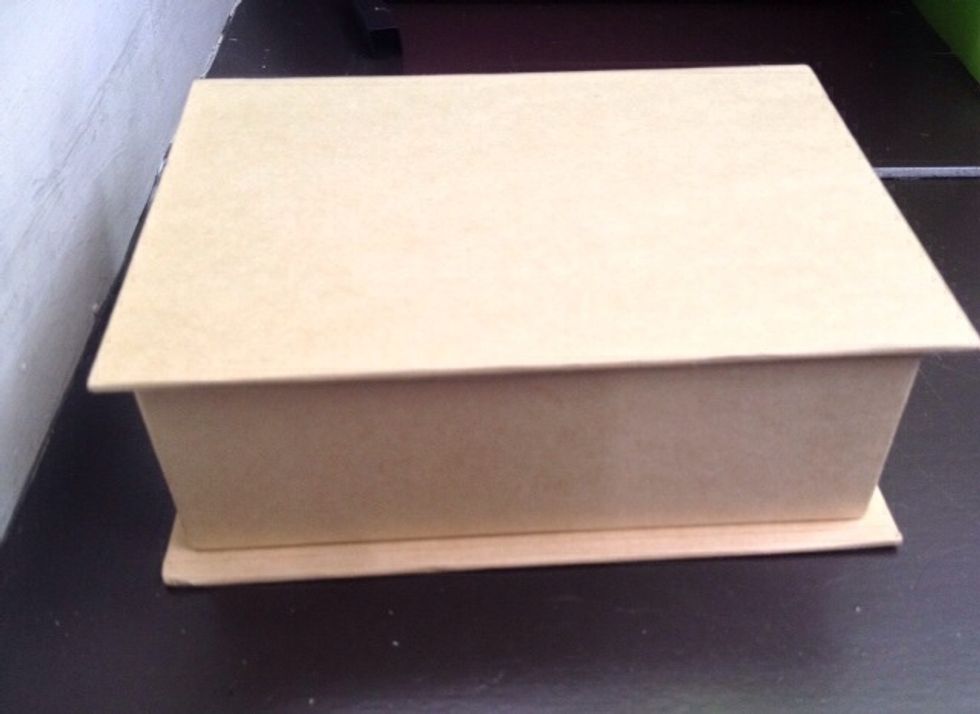 The size of the box is 7" x 5" x 2.5". From Graphic 45.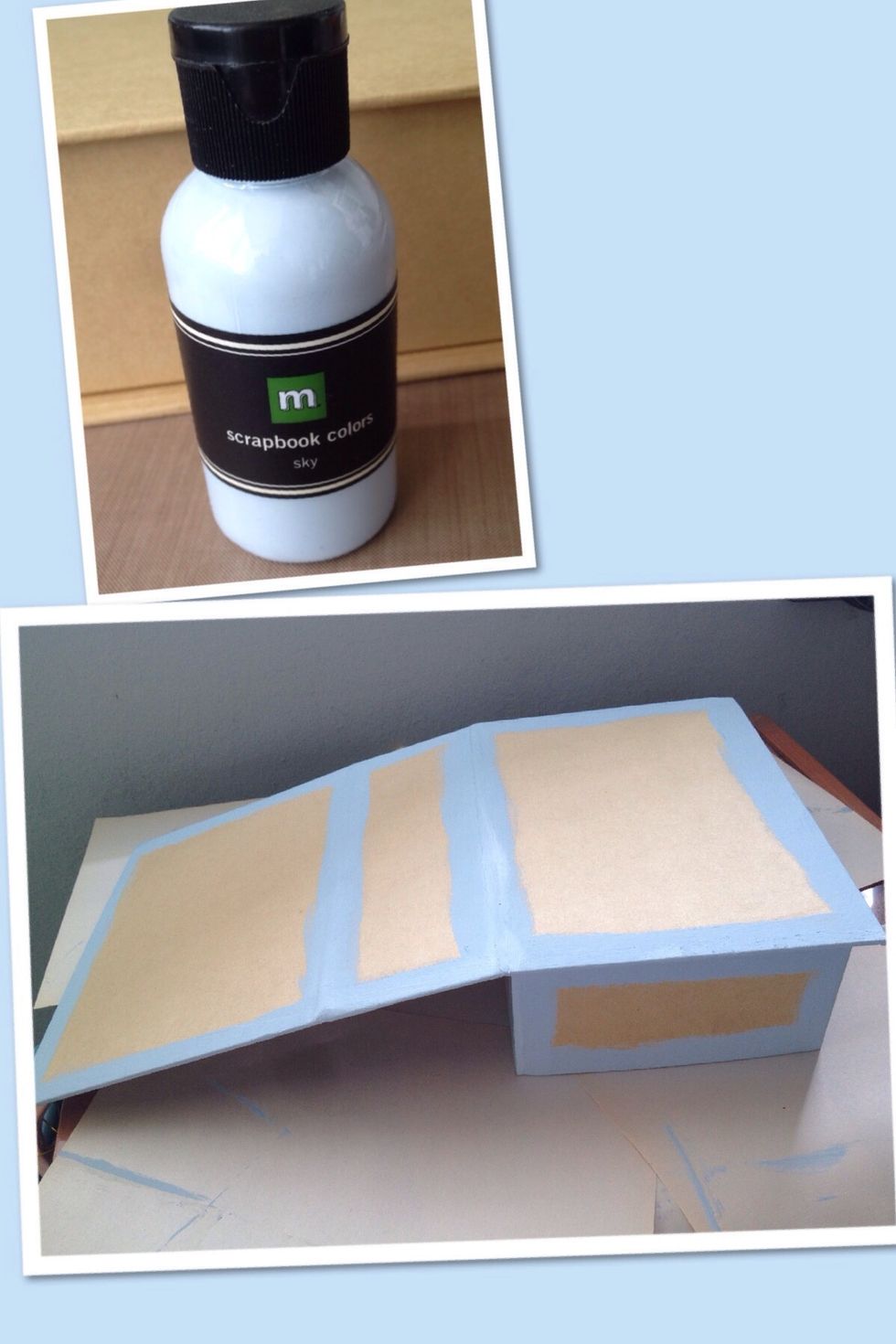 I use Making Memories acrylic paint to paint all the edges of the box. No need to paint the entire box as it will be covered by patterned paper later.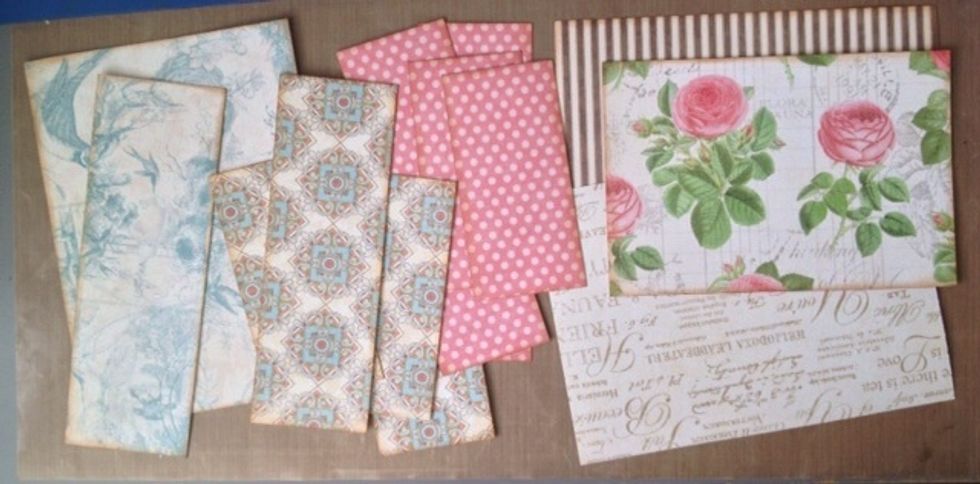 Cut strips of desired patterned paper from the 12 x 12 paper pad to cover the entire box. Cut 1/8" shorter on all sides, each side. Adhere.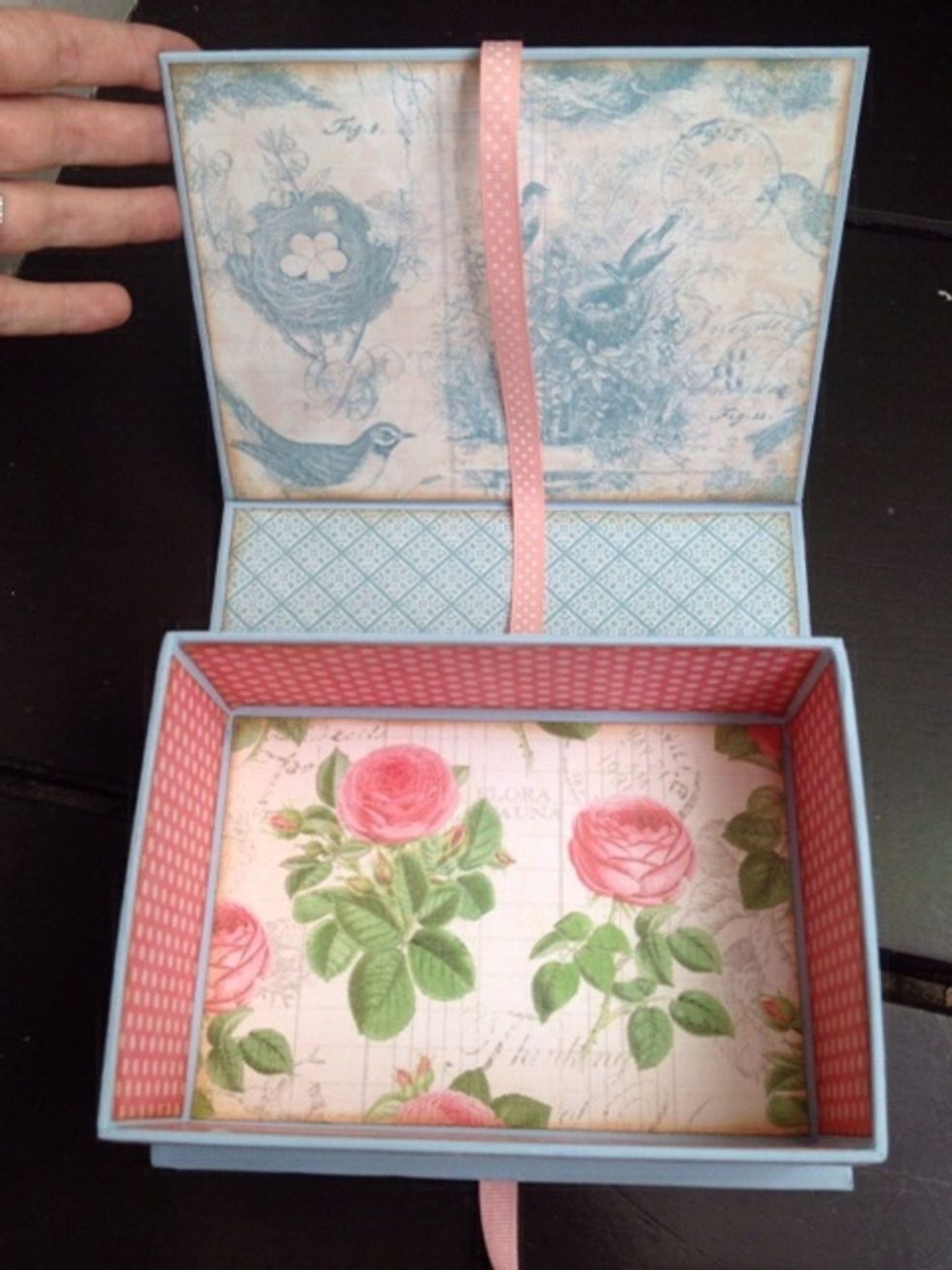 This is how it looks like after adhering.. Sweet!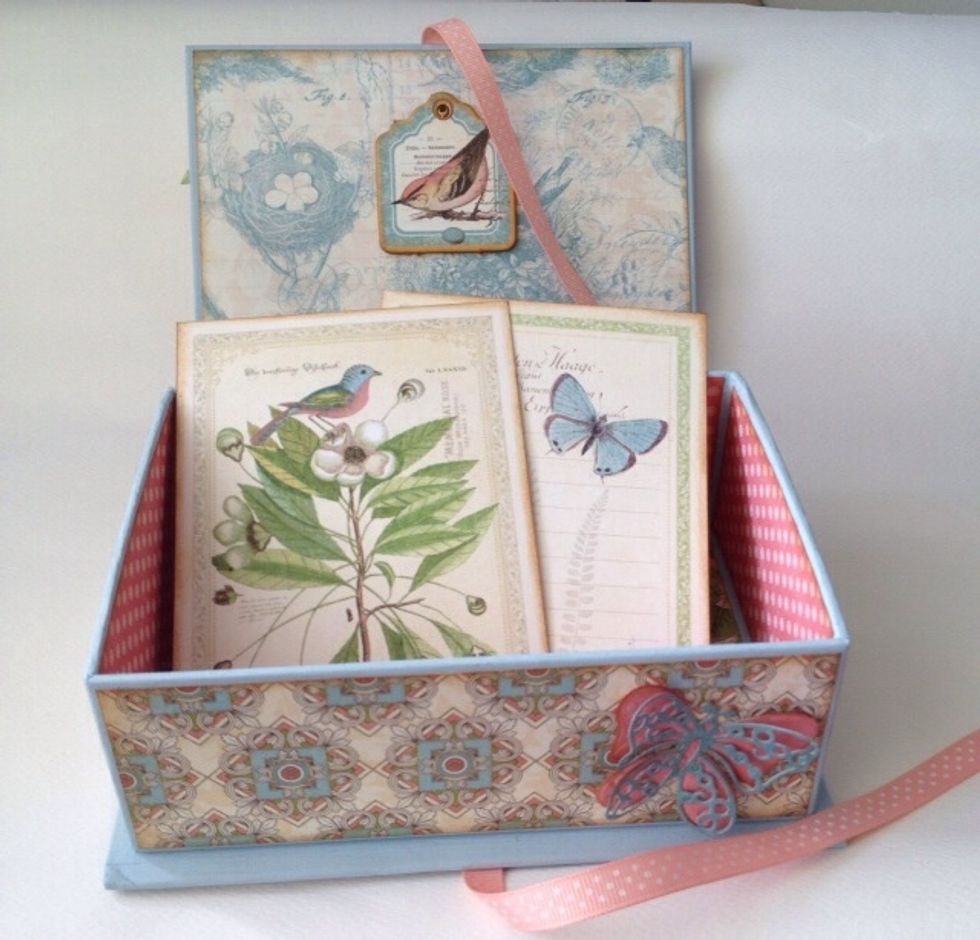 I added a chipboard on the inner cover of the box. Wanted to keep it simple as the paper behind it was already so lovely to behold! I included 2 journal cards from the 12 x 12 paper pad.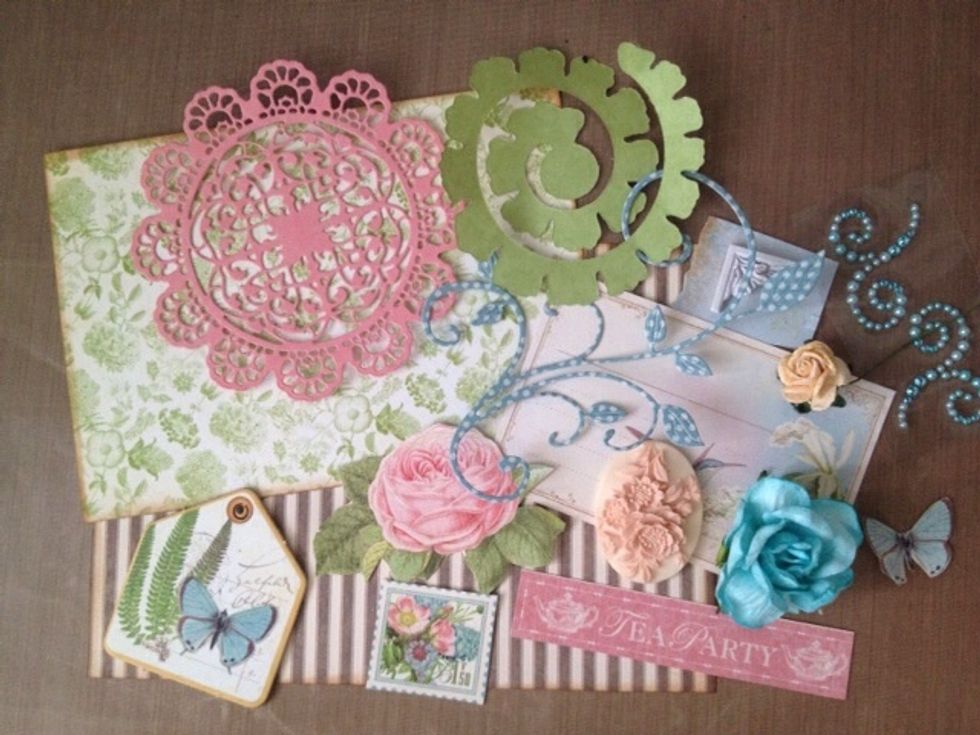 Now for the top of the box! Use whatever embellishments you like. Some of them were not used in the final design ;)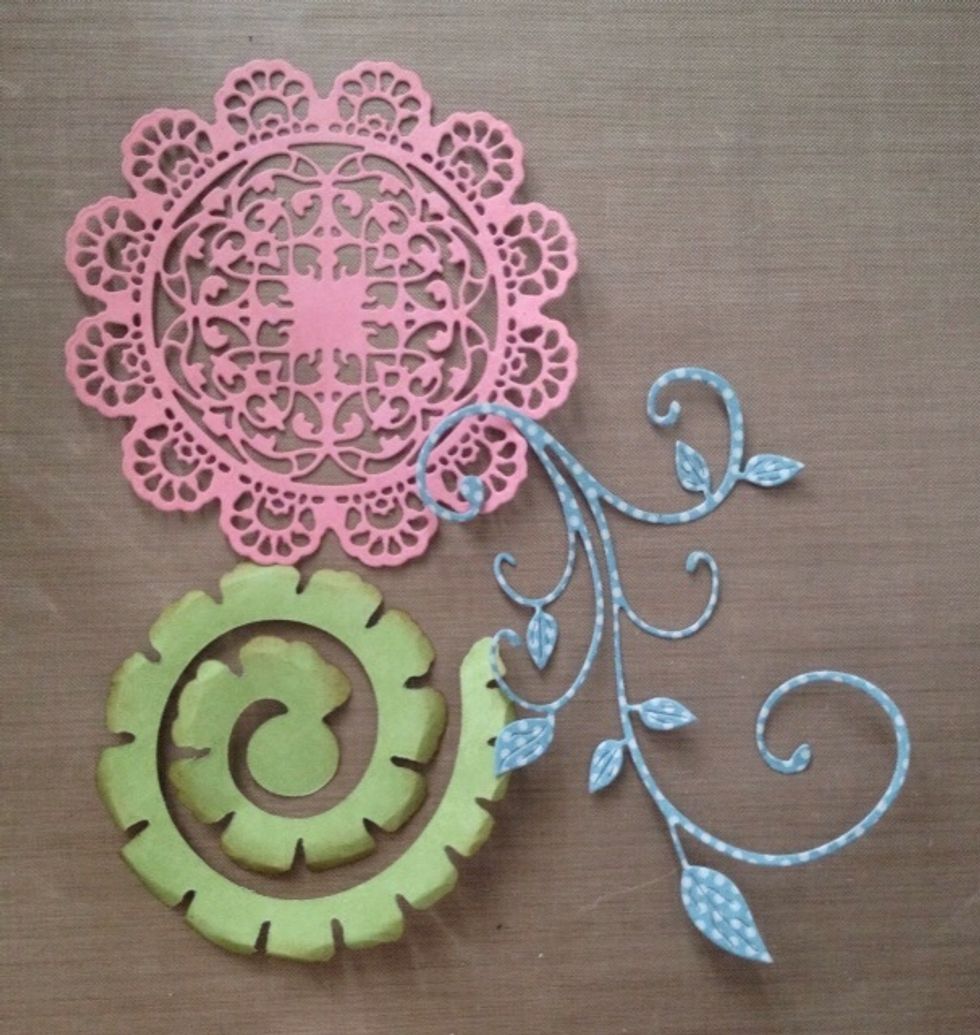 Closer look at the diecuts using the 6 x 6 paper pad. The colors coordinate so well!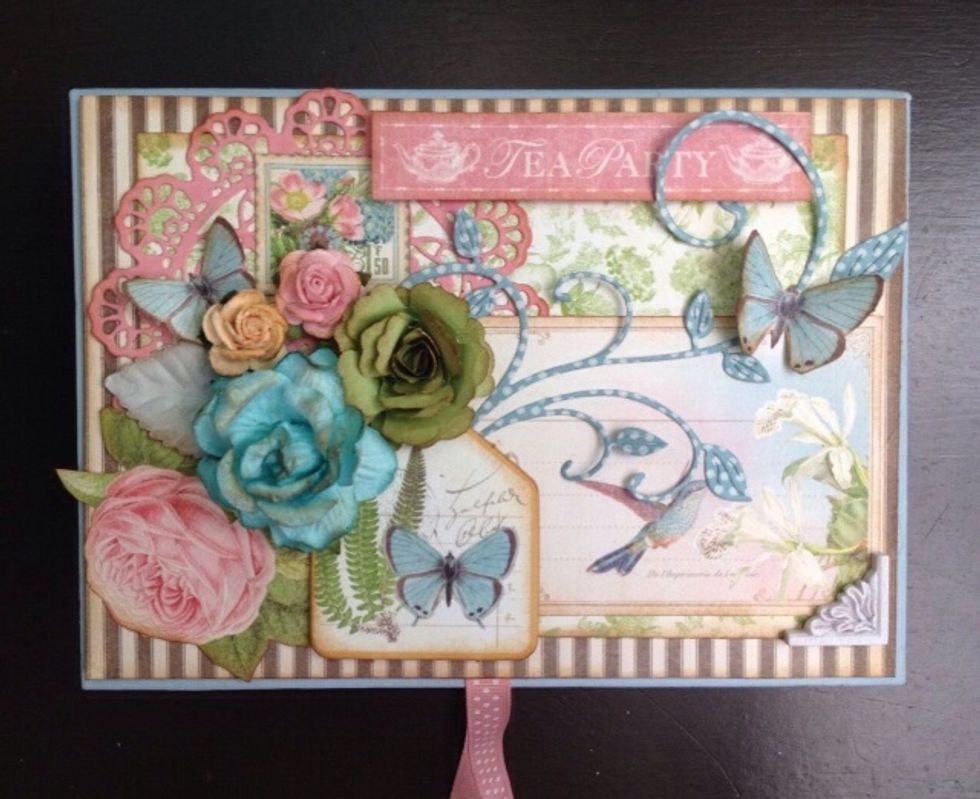 Add some flowers and there you have it! The finished cover.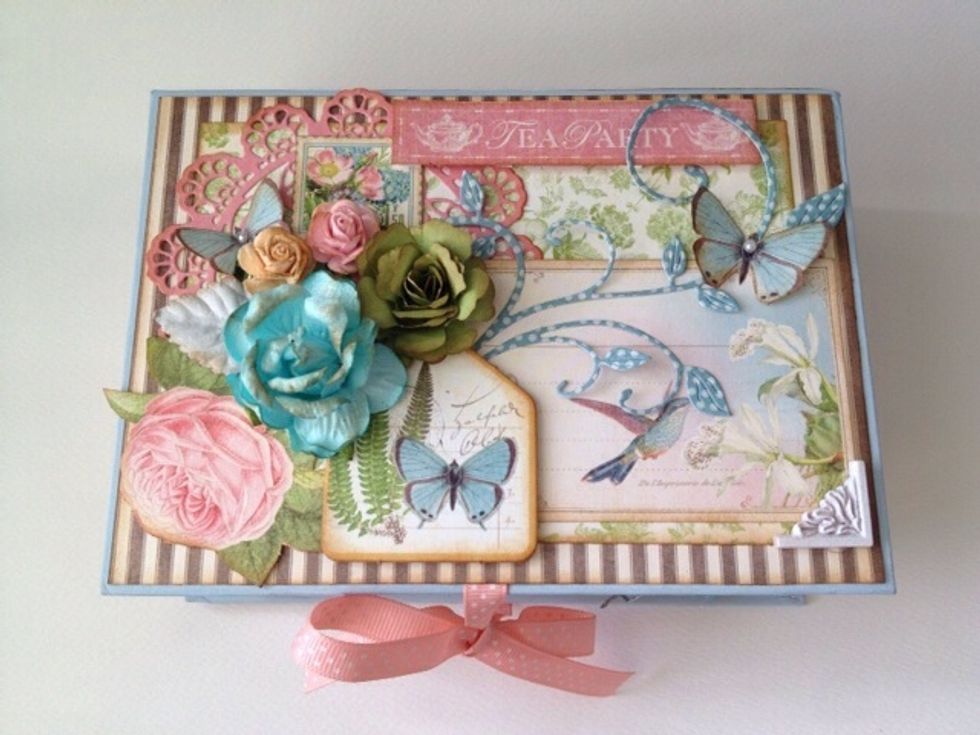 Tie a ribbon before you stick the paper down.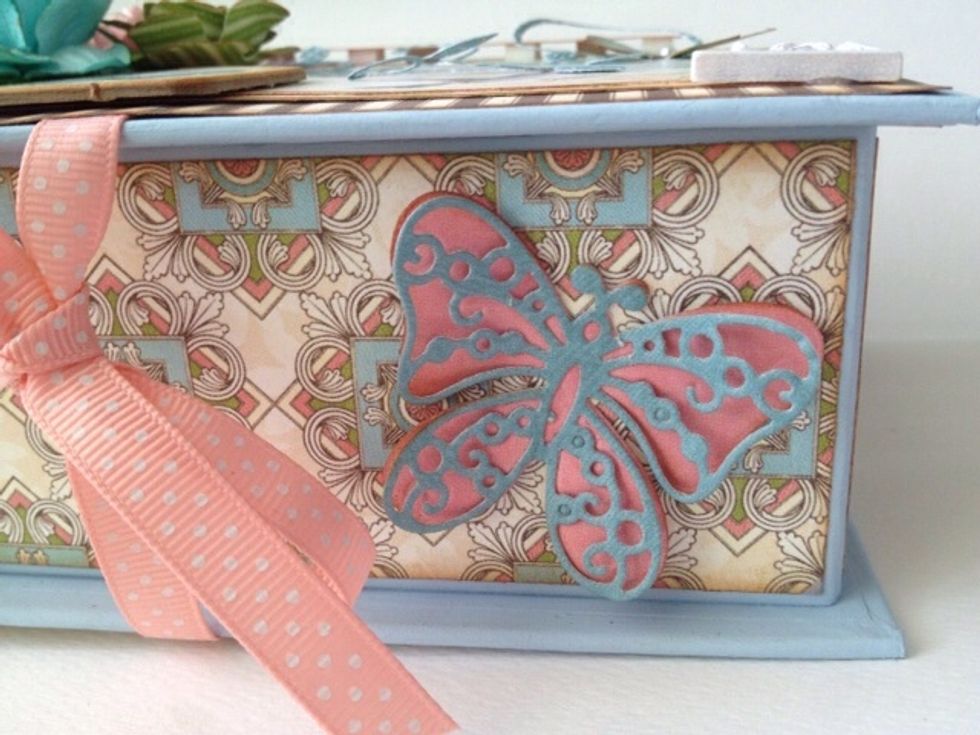 Added a butterfly on the side. Another die from Spellbinders.
An overall look! Thanks for dropping by! Find me on http://facebook.com/pages/Scrappytale/174120443183
Botanical Tea 12 x 12 paper pad
Botanical Tea 6 x 6 paper pad
Botanical Tea chipboards
Dies from Prima Marketing and Spellbinders
Graphic 45 Tag album book box
Scrappytale ( Jennie)
Stay home mom to a precious tyke and a hard working man. http://facebook.com/pages/Scrappytale/174120443183