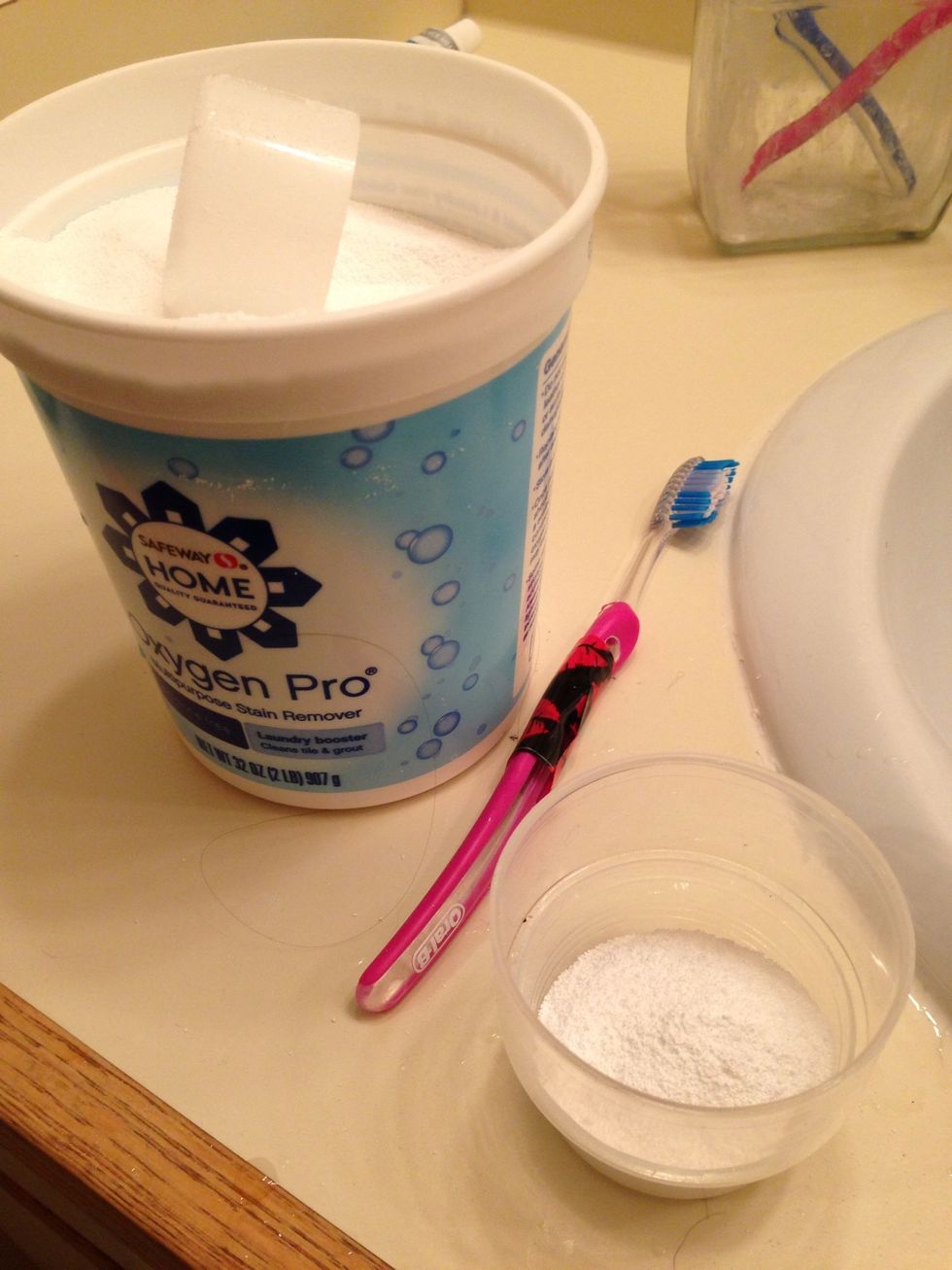 Pour some powdered bleach into a bowl.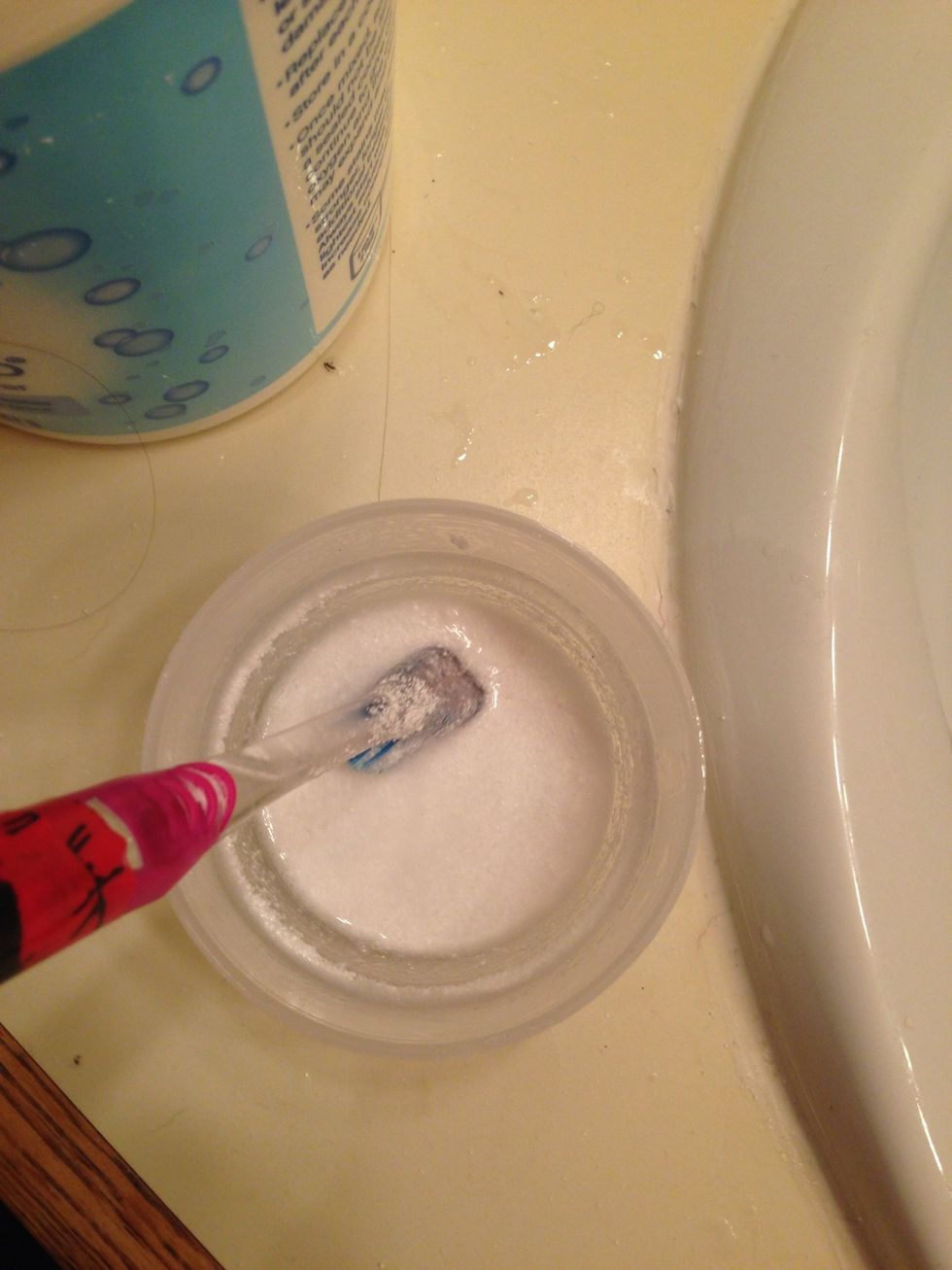 Add some water to make it into a paste.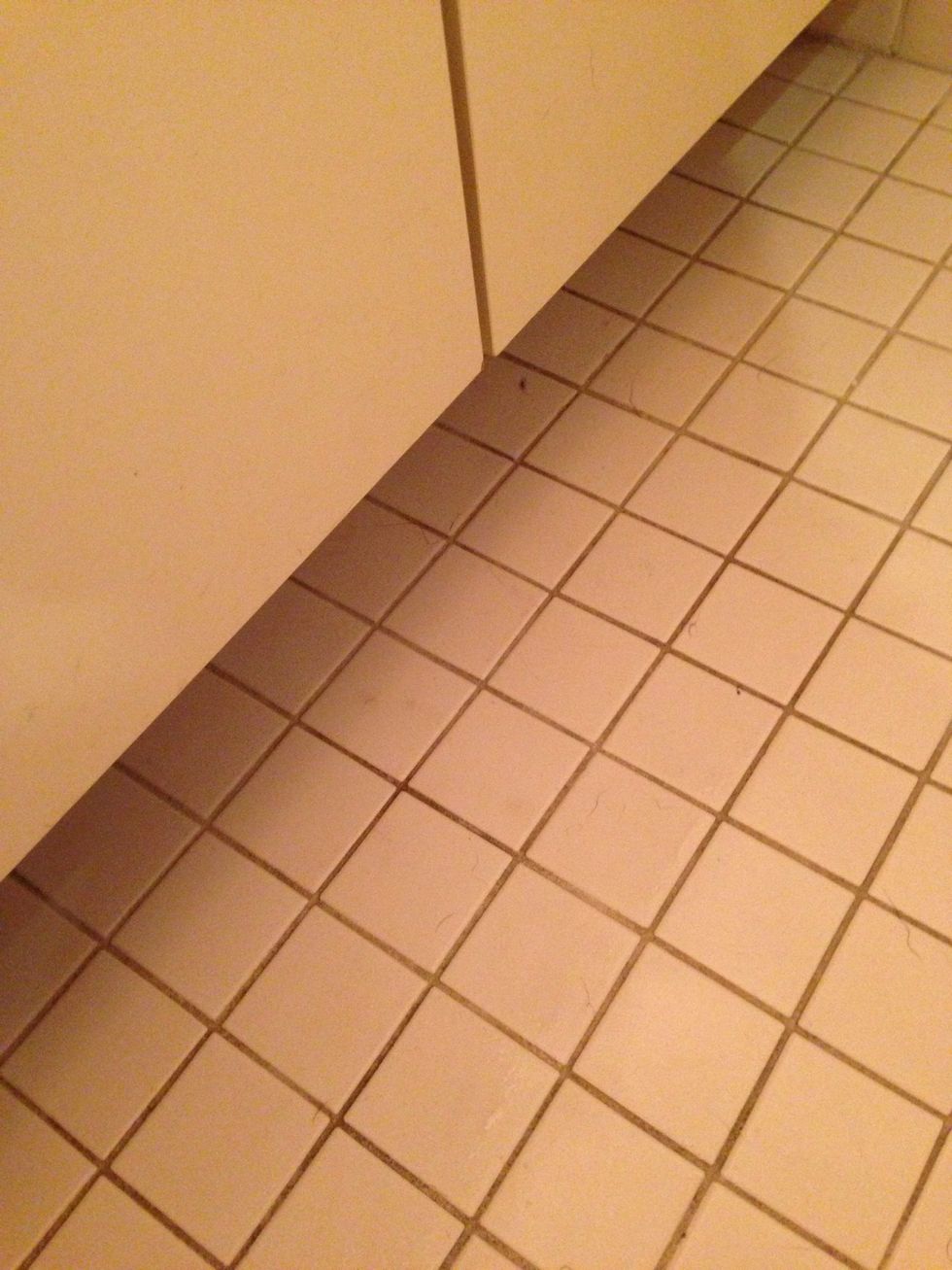 Before photo.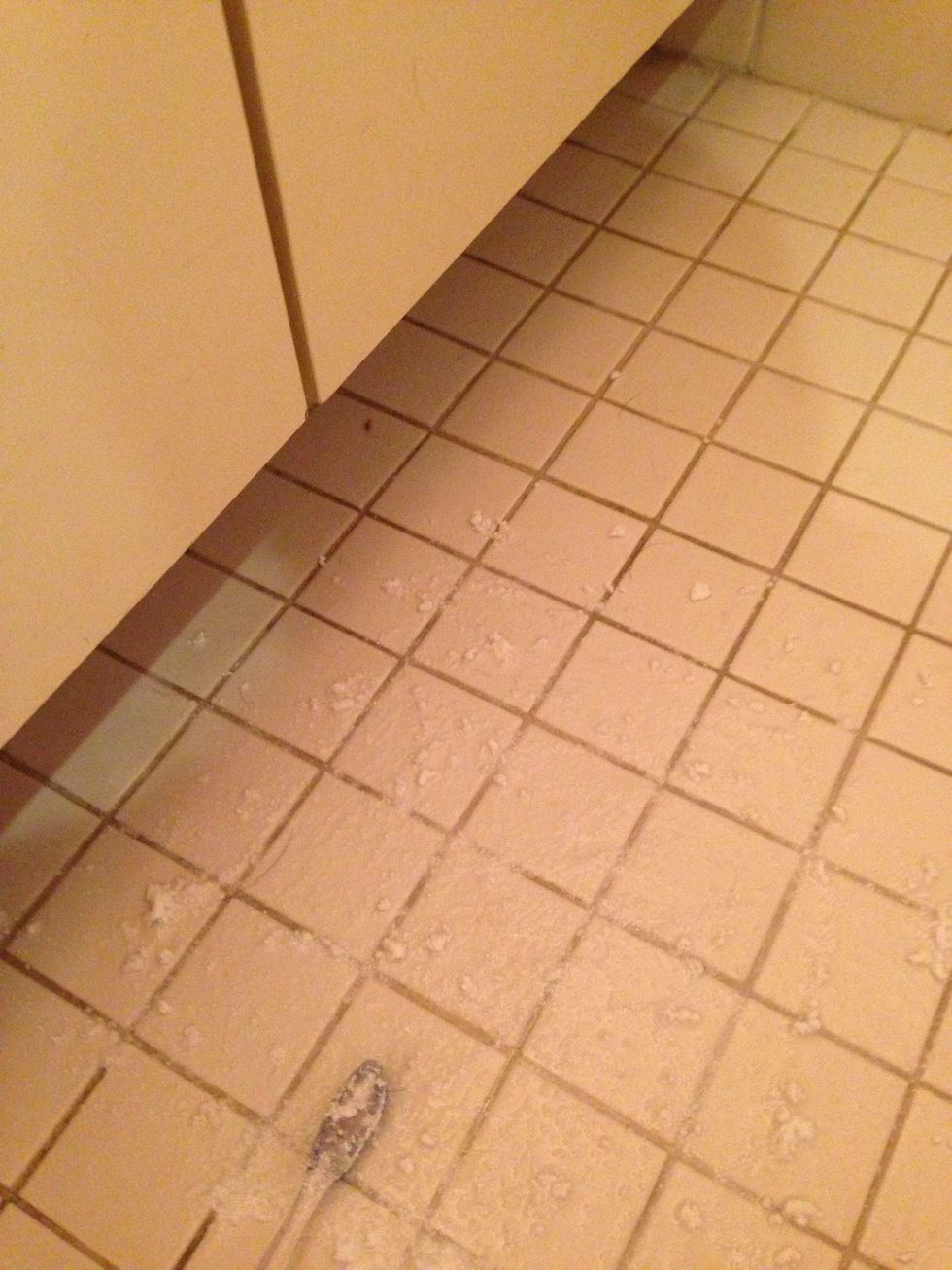 Scrub it all over.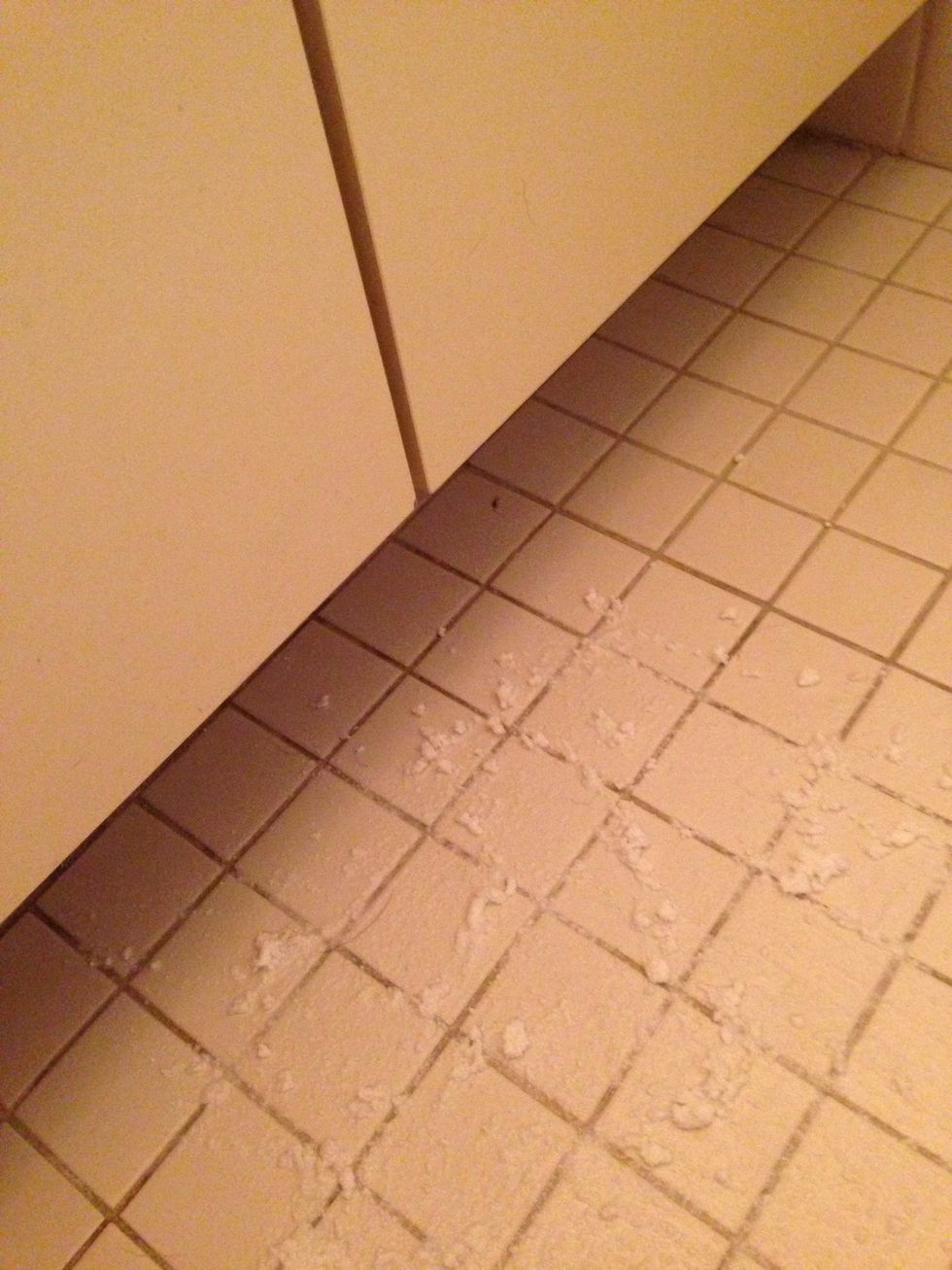 Half hour later.
Couple hours later after rinsing and wiping up with a sponge. That actually looks a bit better. Not amazing, but better.
Conclusion, I'm tempted to try out the brand name OxiClean to see if I get better results. Shame I can't use my Lysol mold remover spray. That's amazing stuff.
Powdered Oxygen Bleach
Water