I'm sick at home and was experimenting with different fruit flavors HAHA.
12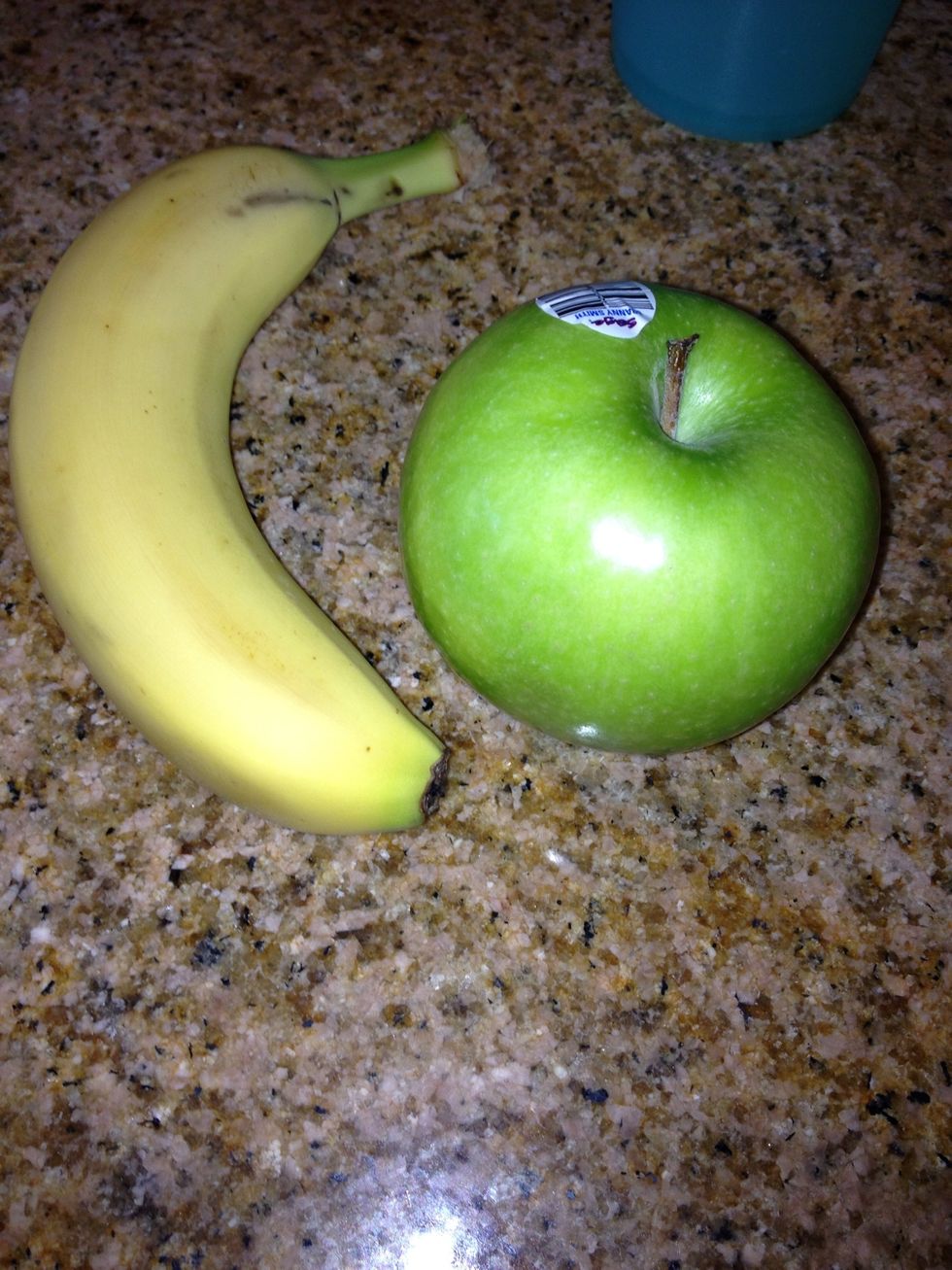 Gather supplies, (2 of each fruit) along with crushed ice.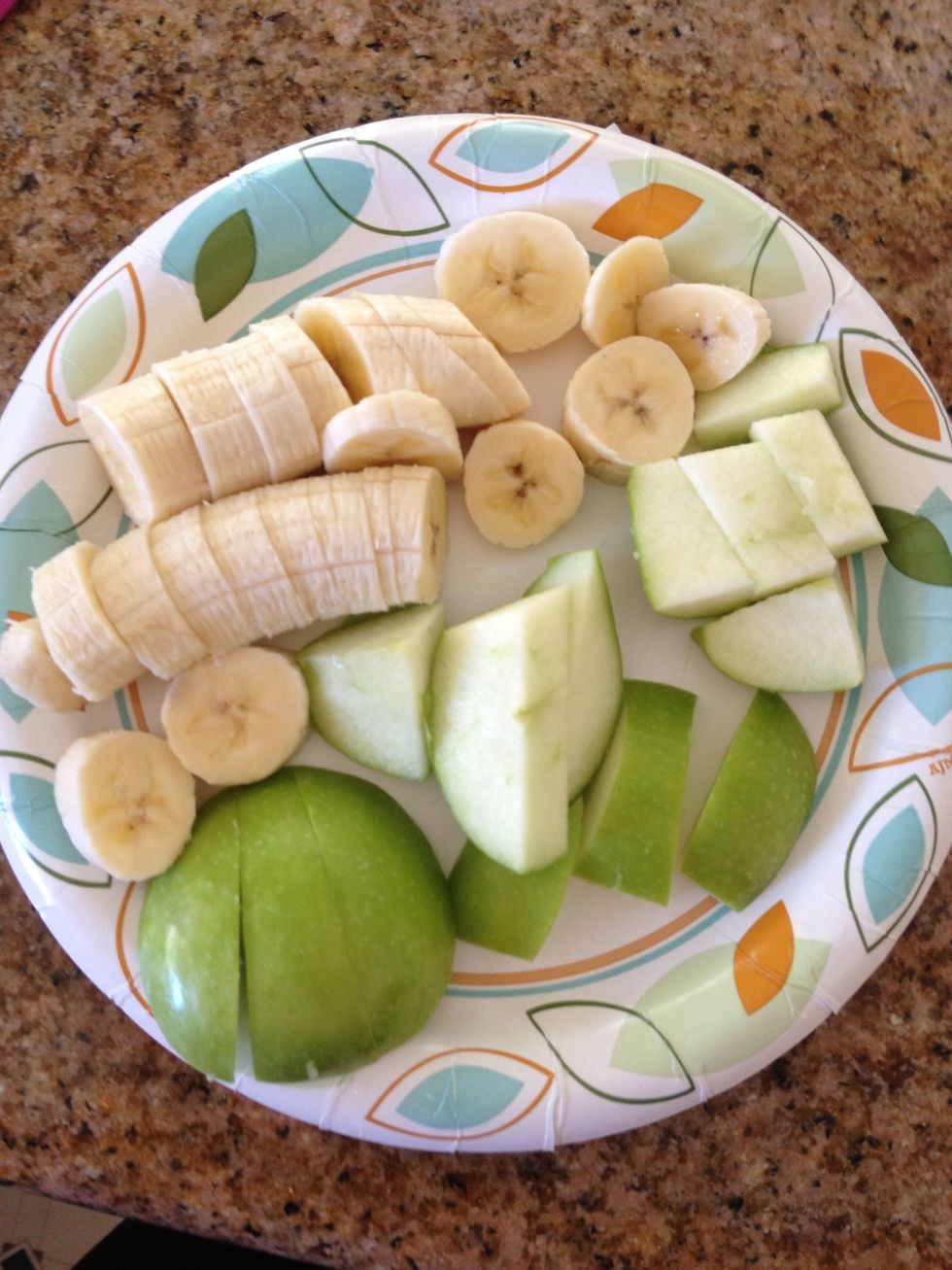 Cut up well. Apple skins have tons of nutrients, so I like to keep them on! If you want a more banana flavor in your smoothie, only add 1 apple. Vice versa for the apples.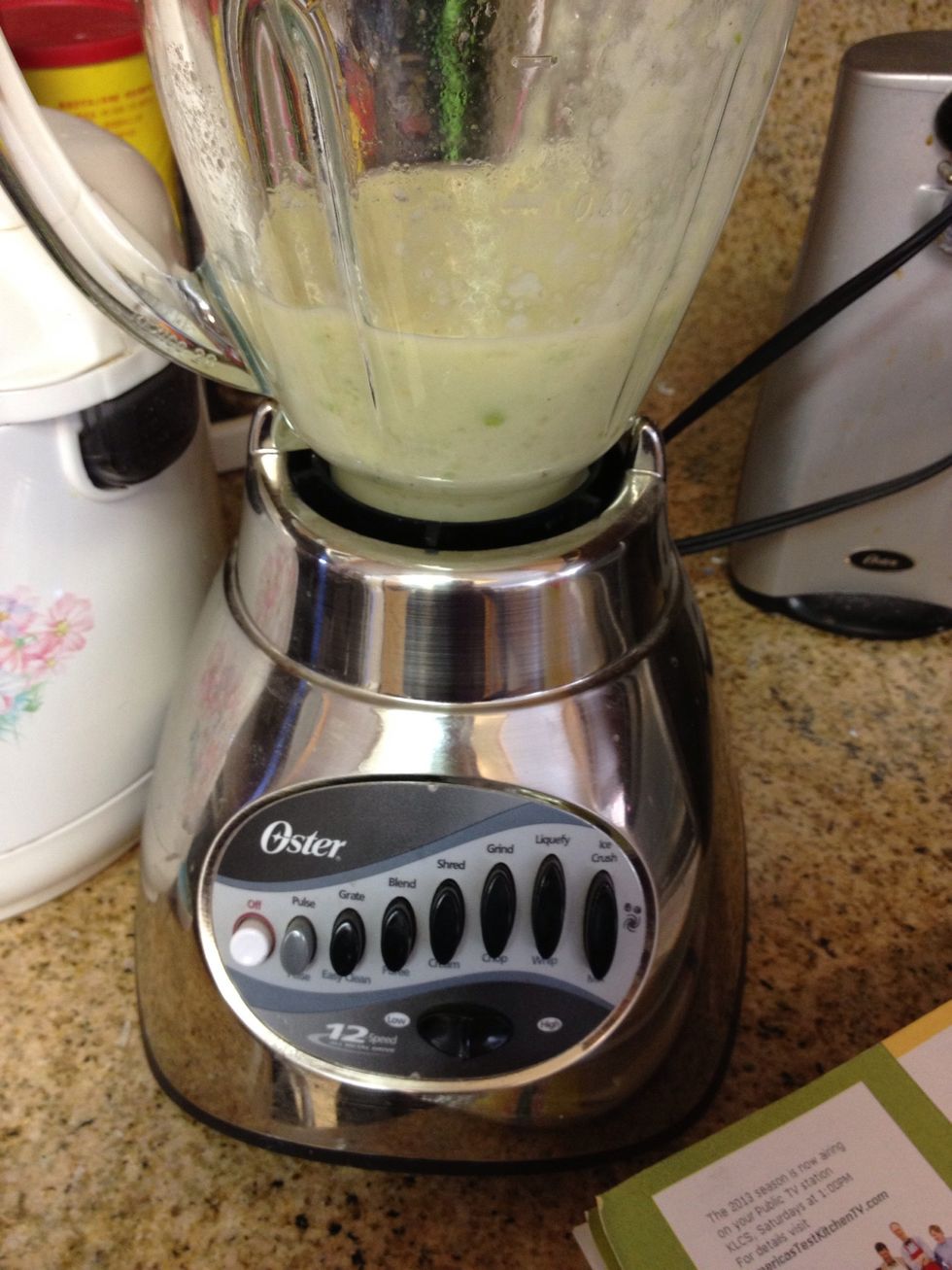 Blend all ingredients until smooth.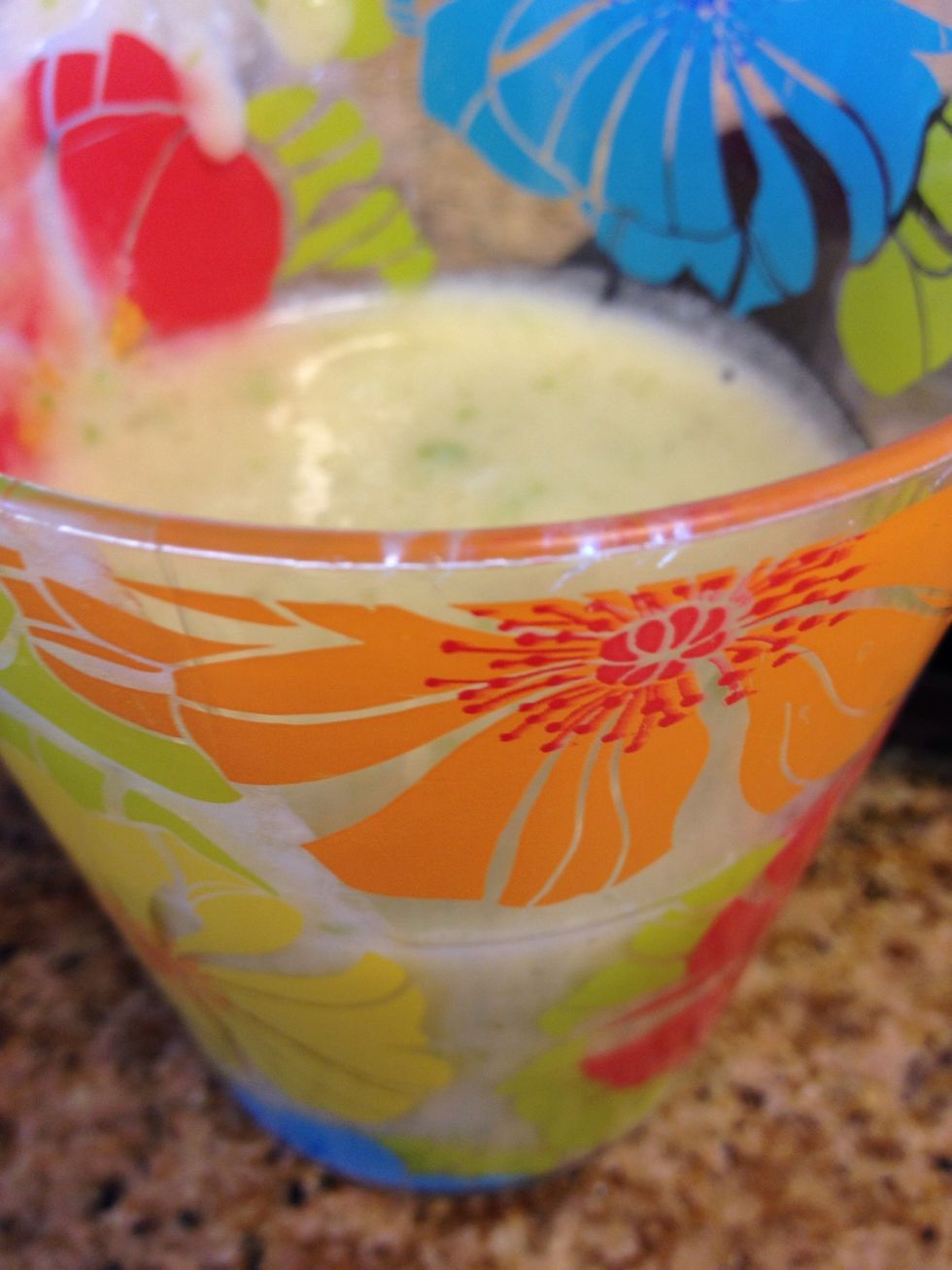 Serve(: this serves around 5 people depending on the size of your cup.
2.0 green apples
2.0 bananas
1.0c crushed ice