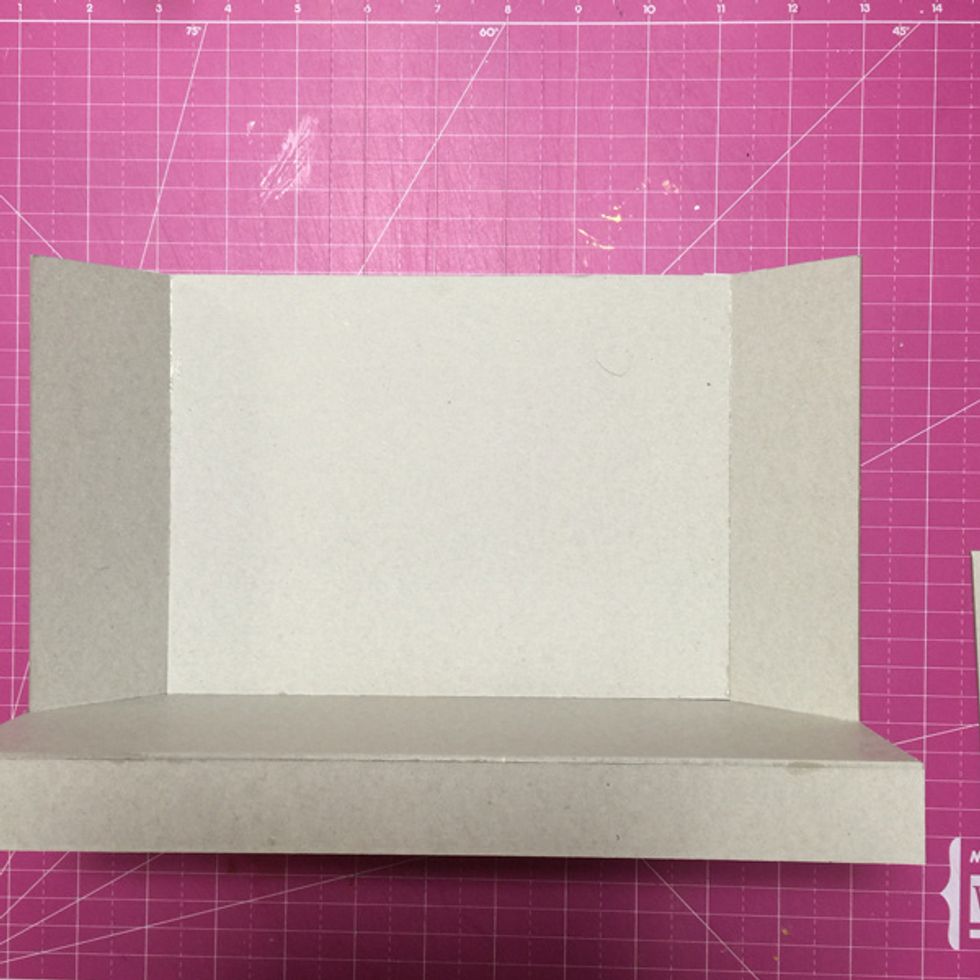 Back Stage size 2'-8'-2'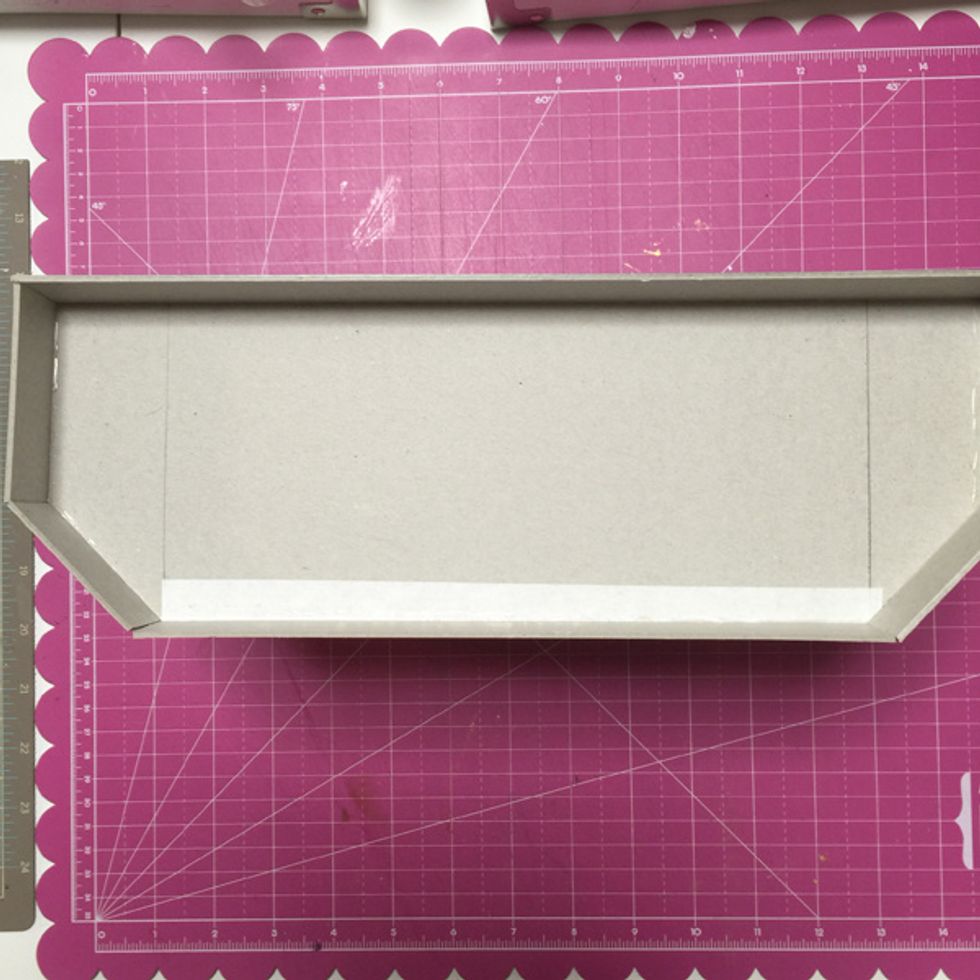 Stage size Depth 3 3/4'x1'hights Cover with Hallowe'en in Wonderland Collection The Mad Hatter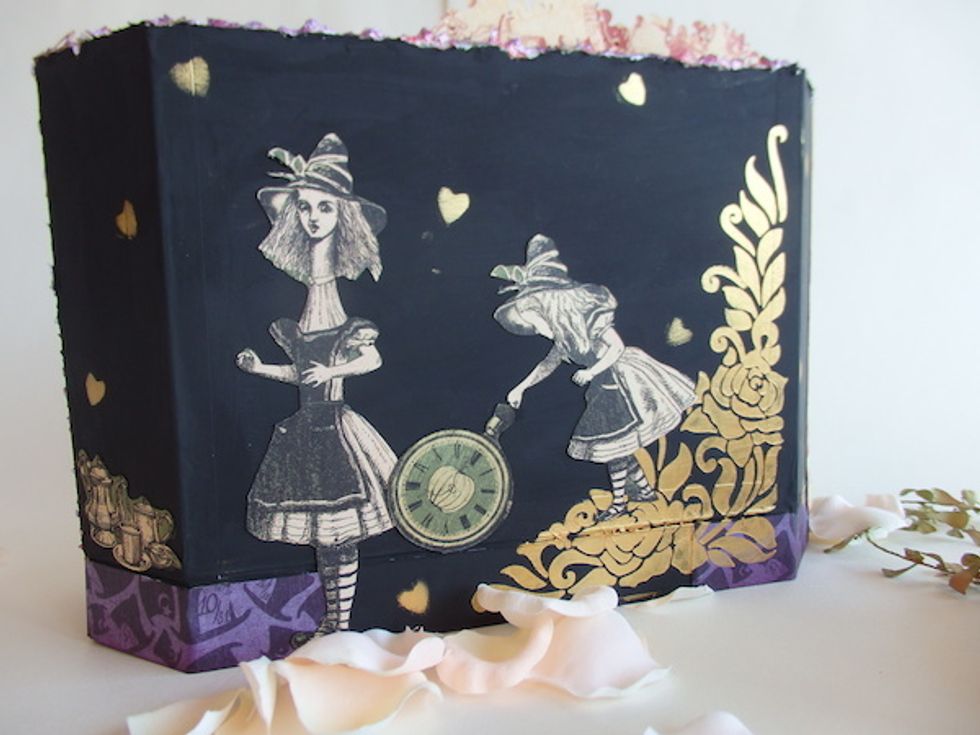 Paint with Black gesso and Stencil by Inca Gold then adhere Alice's cut out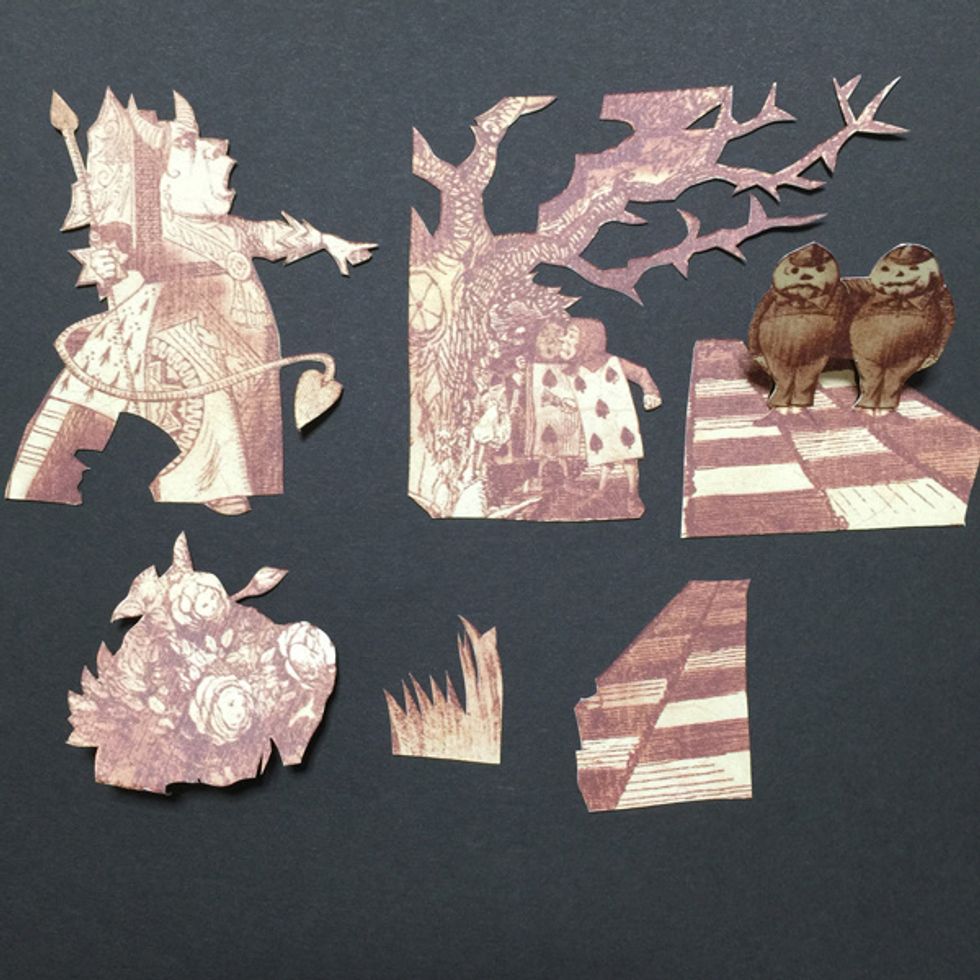 Cut all pieces and make Twin are stand up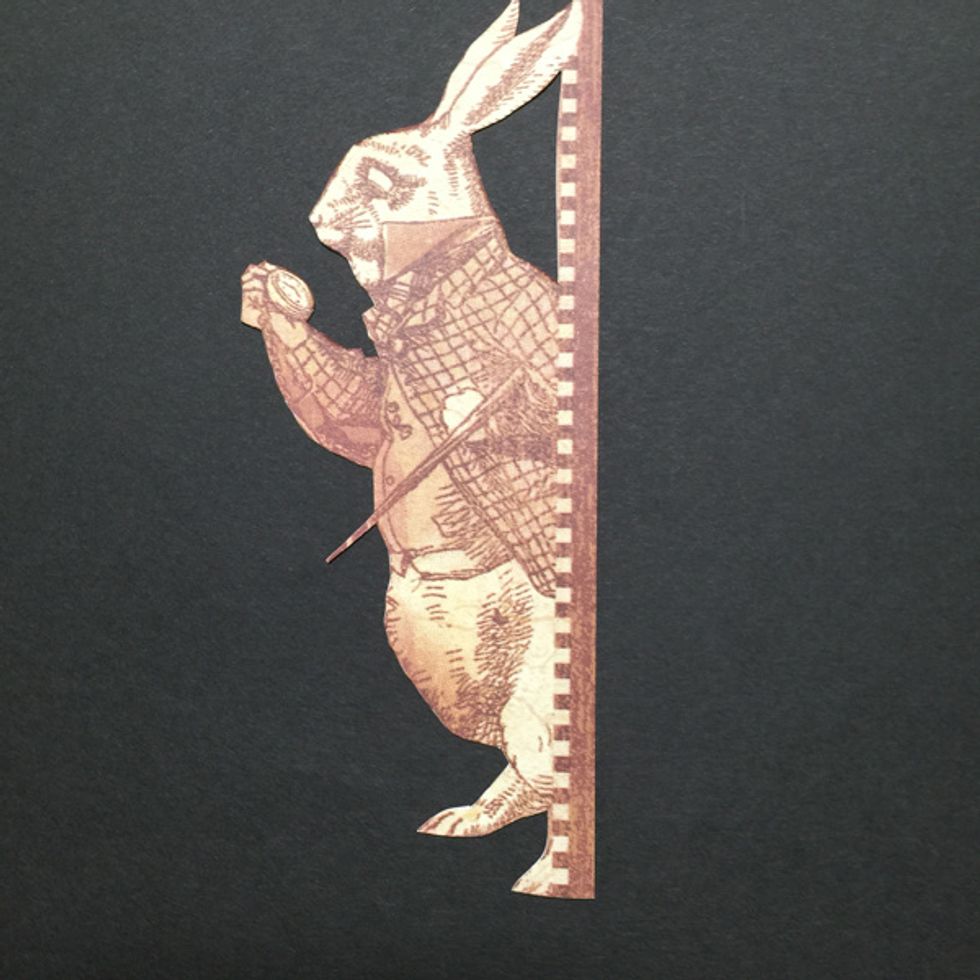 Cut a Rabbit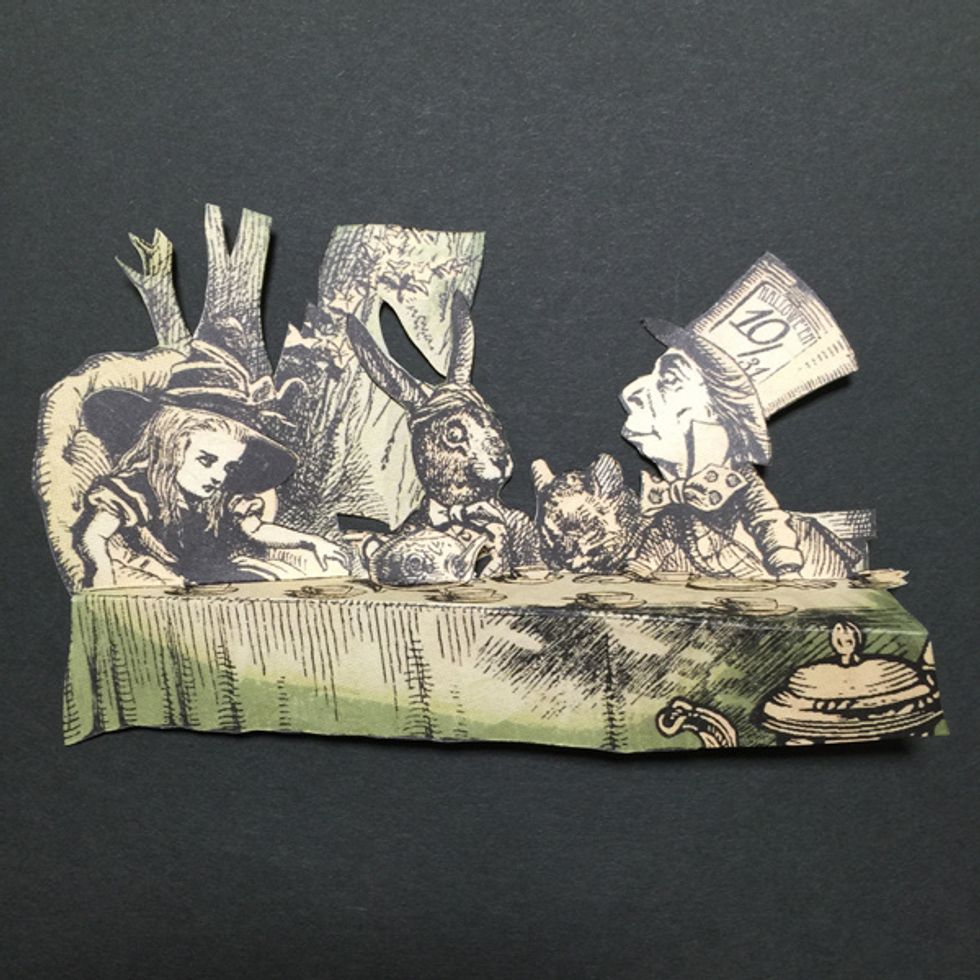 Cut this pieces and hold to make 3D 1,Table Line 2, all cups and Tea Pot 3,depth Table line 4, Rabbit's Ear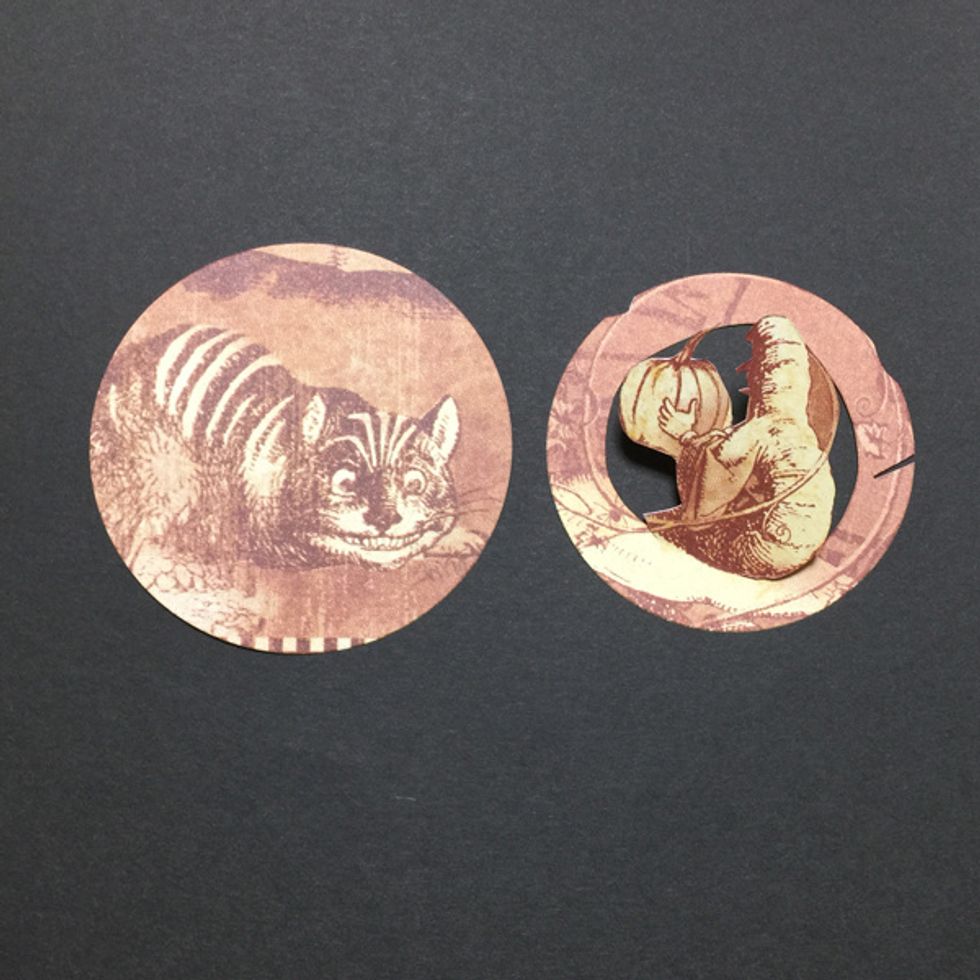 Cut Cat and "EAIOU" like this and make stand up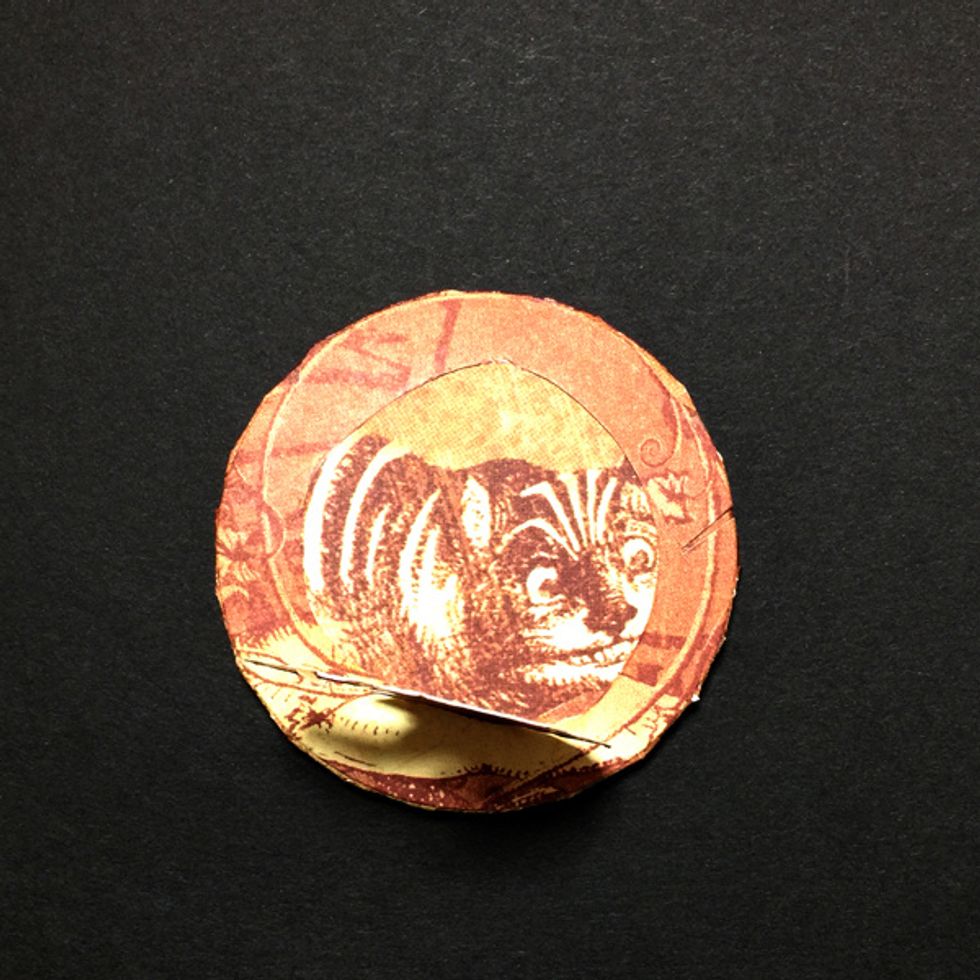 Paste together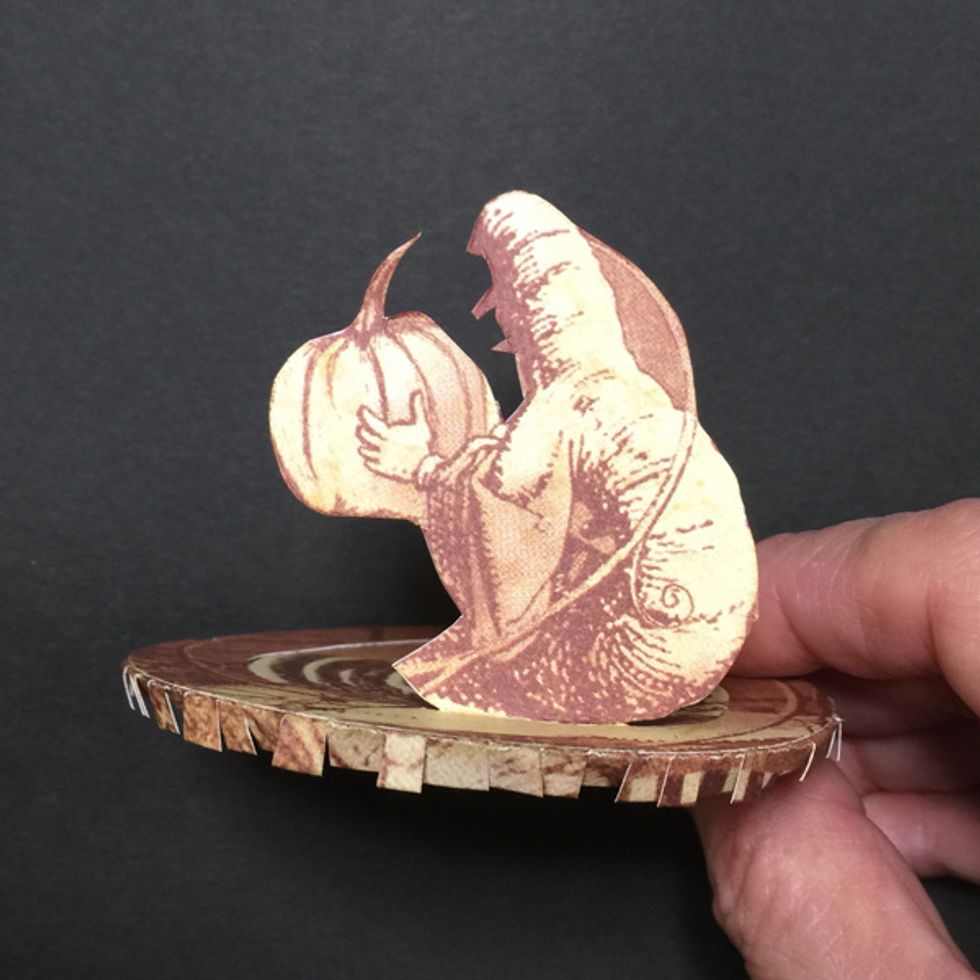 Just like this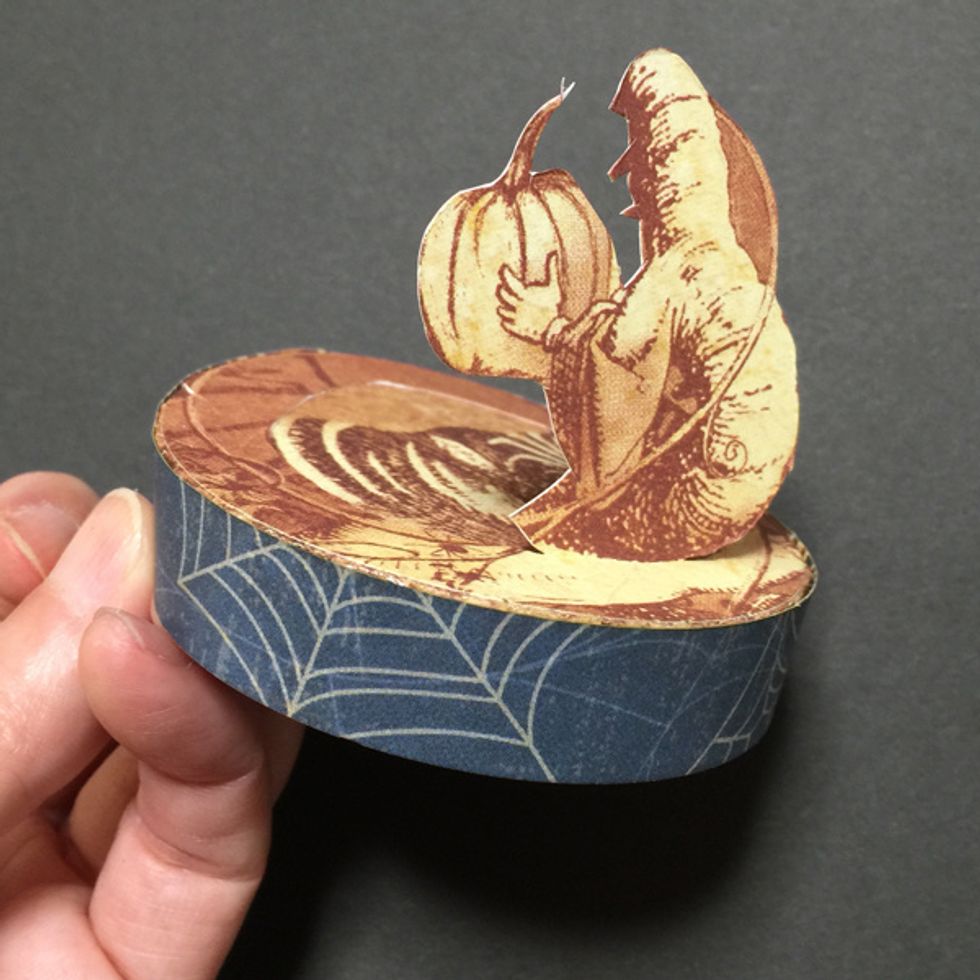 Add bottom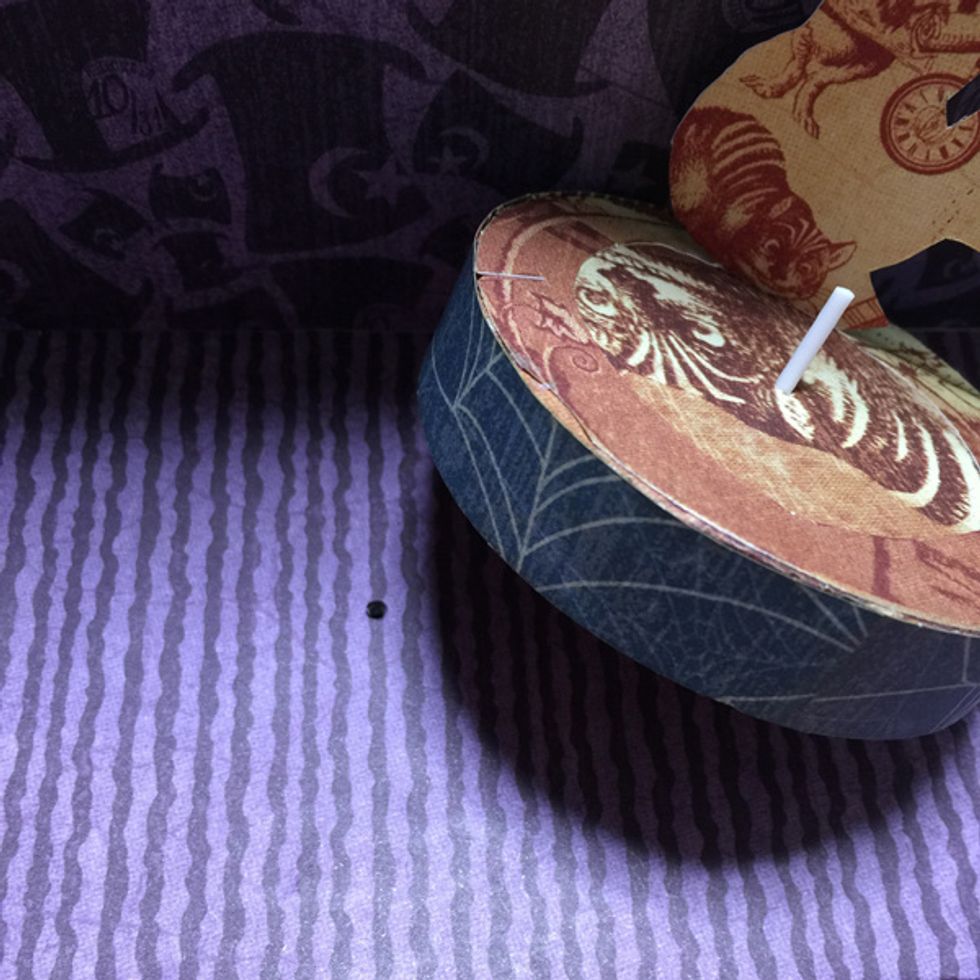 Make hole on the stage and put in,you can play a ground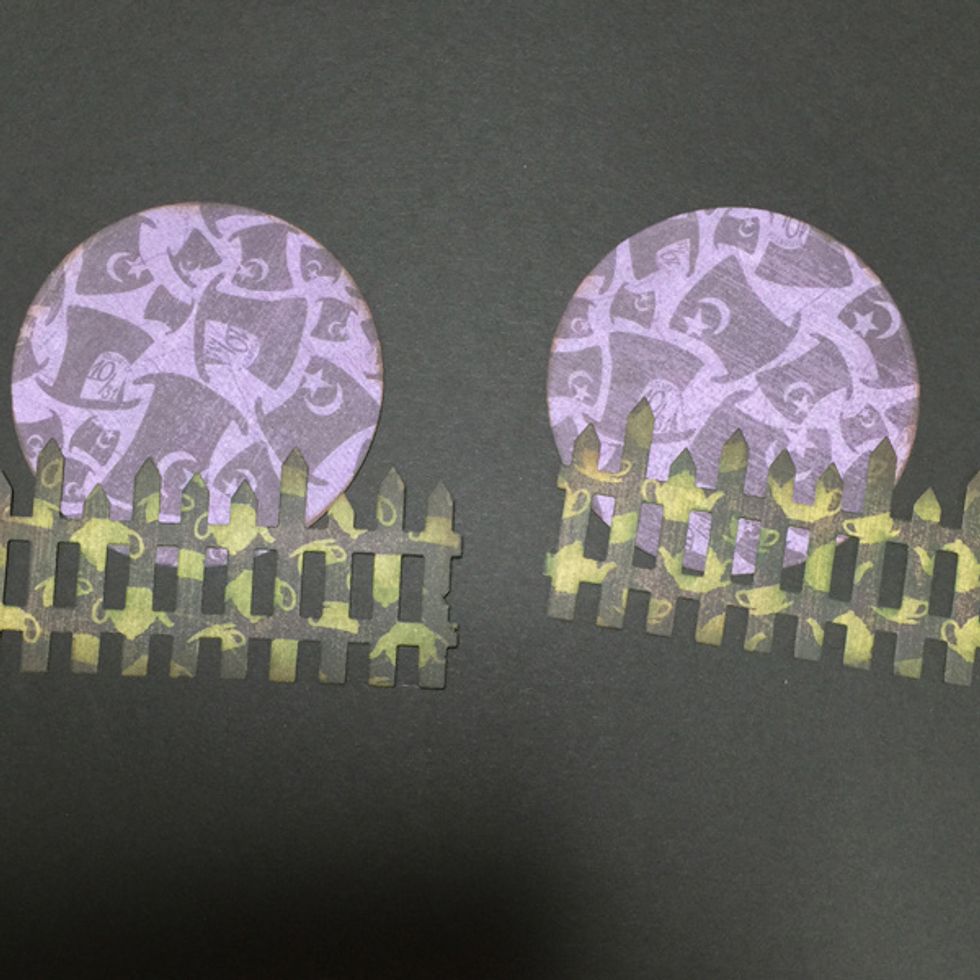 Make 2 circles and fences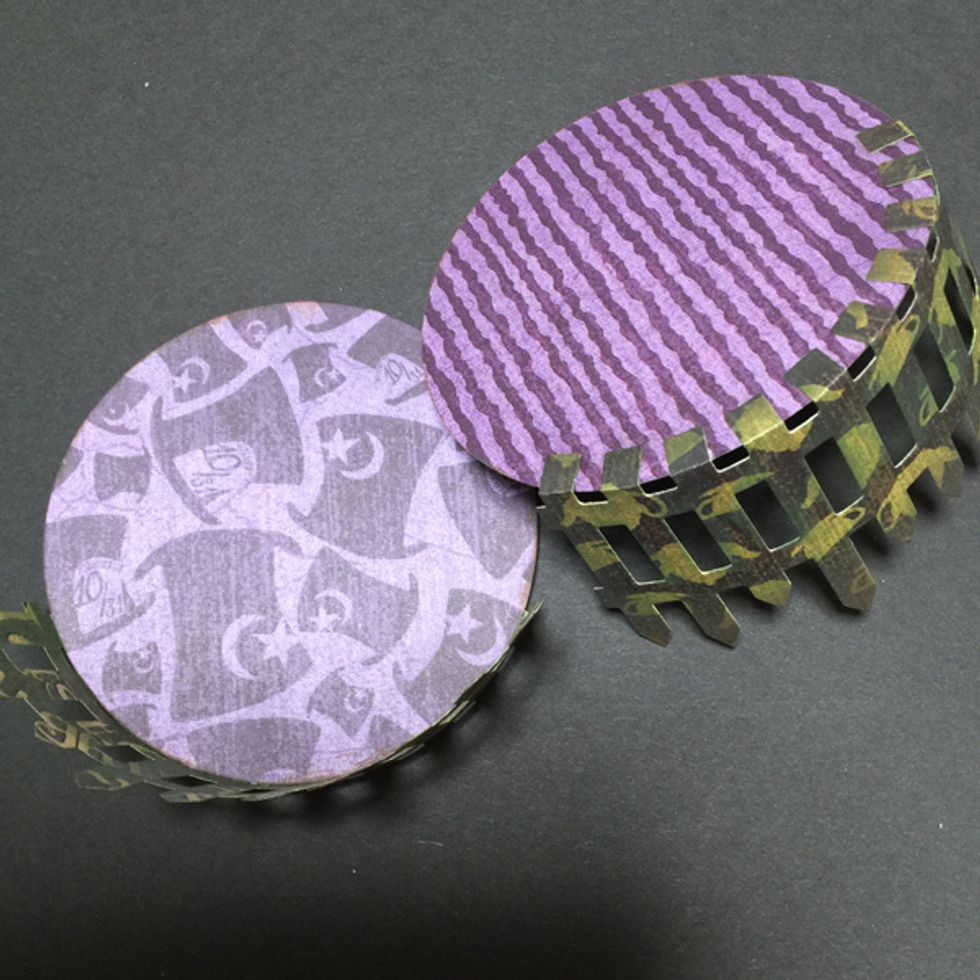 Adhere together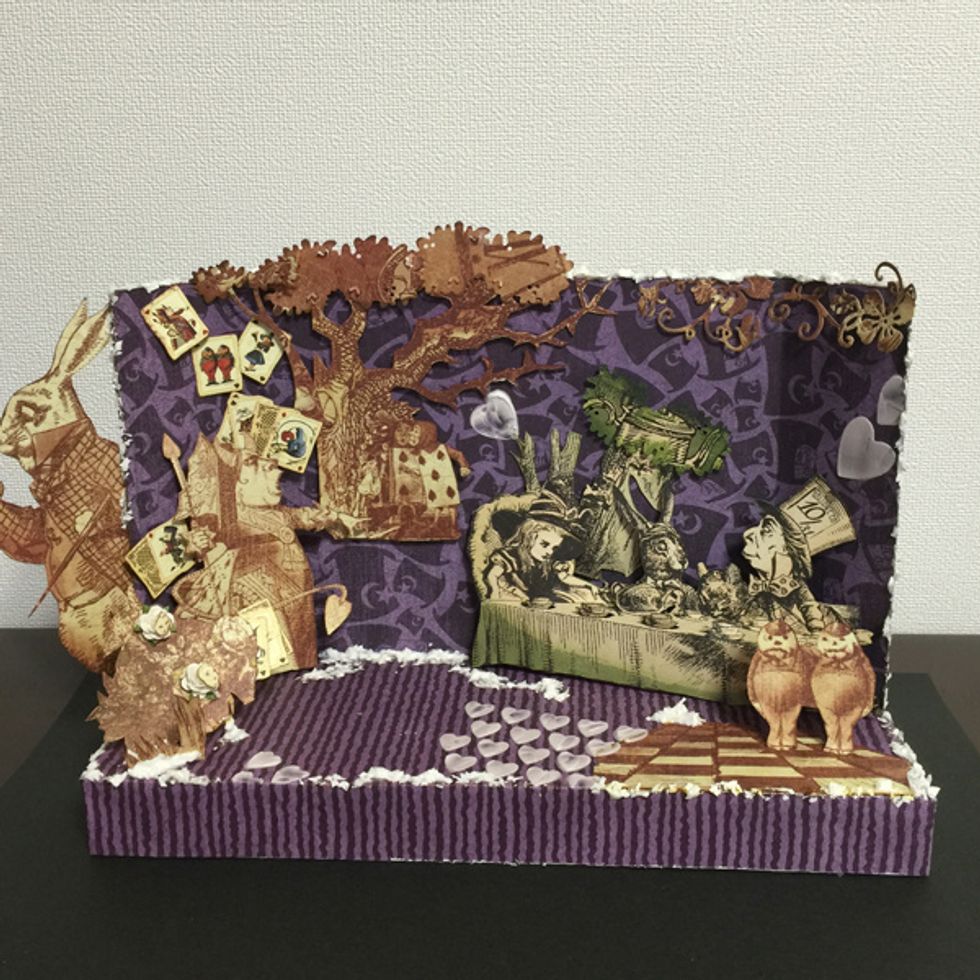 Adhere all pieces on the Stage and Stencil with modeling paste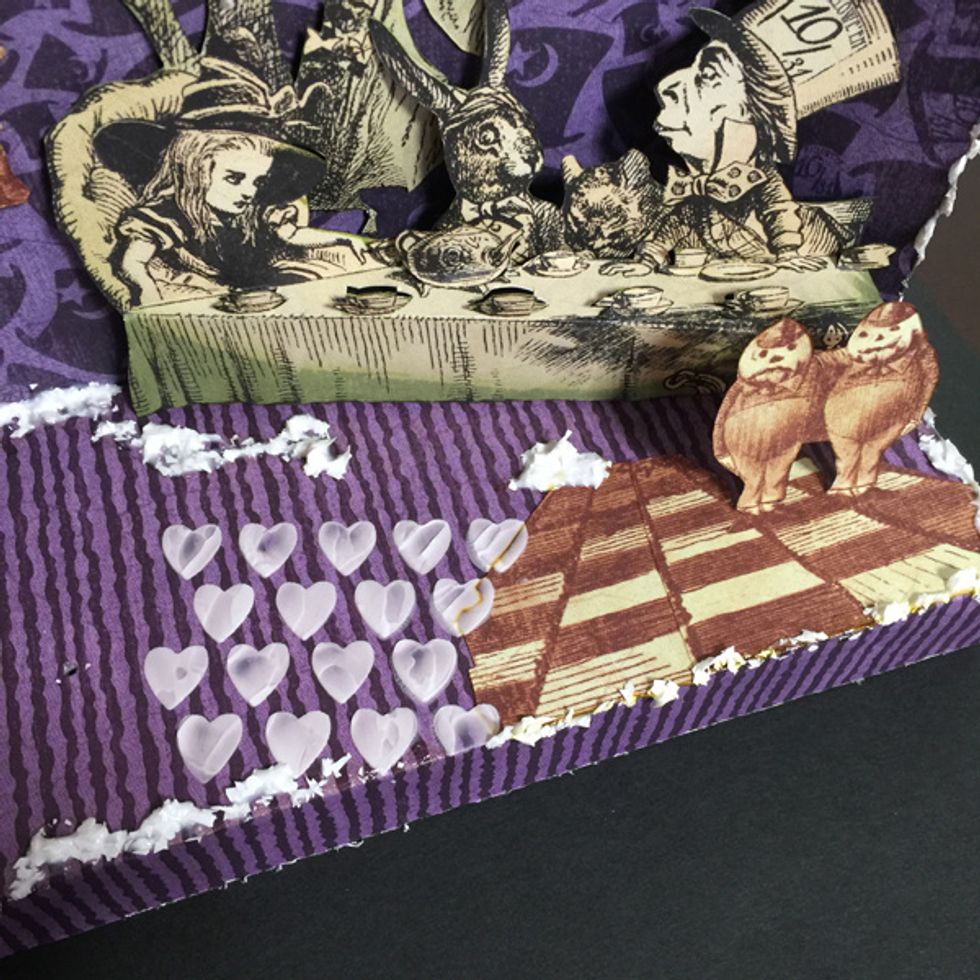 Also make bushes just like this
On the stage conner and top of the back stage add modeling paste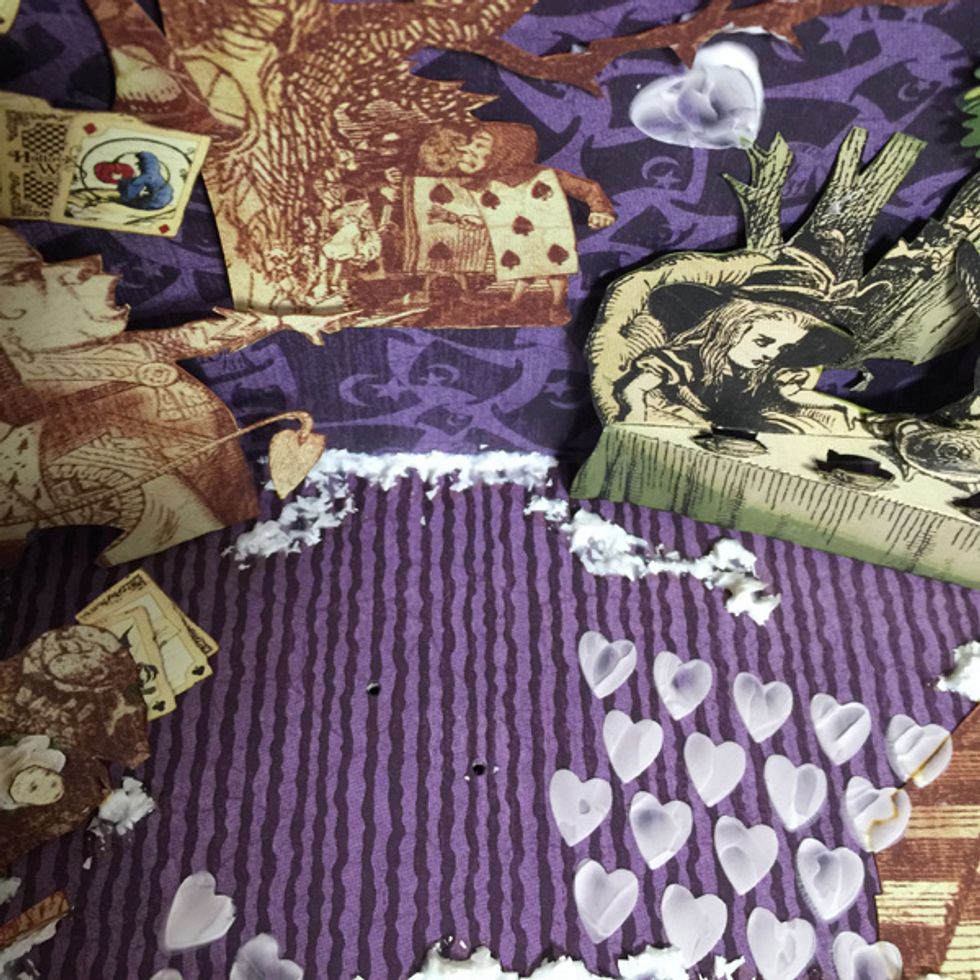 Make a hole on the stage for Alice's Carousel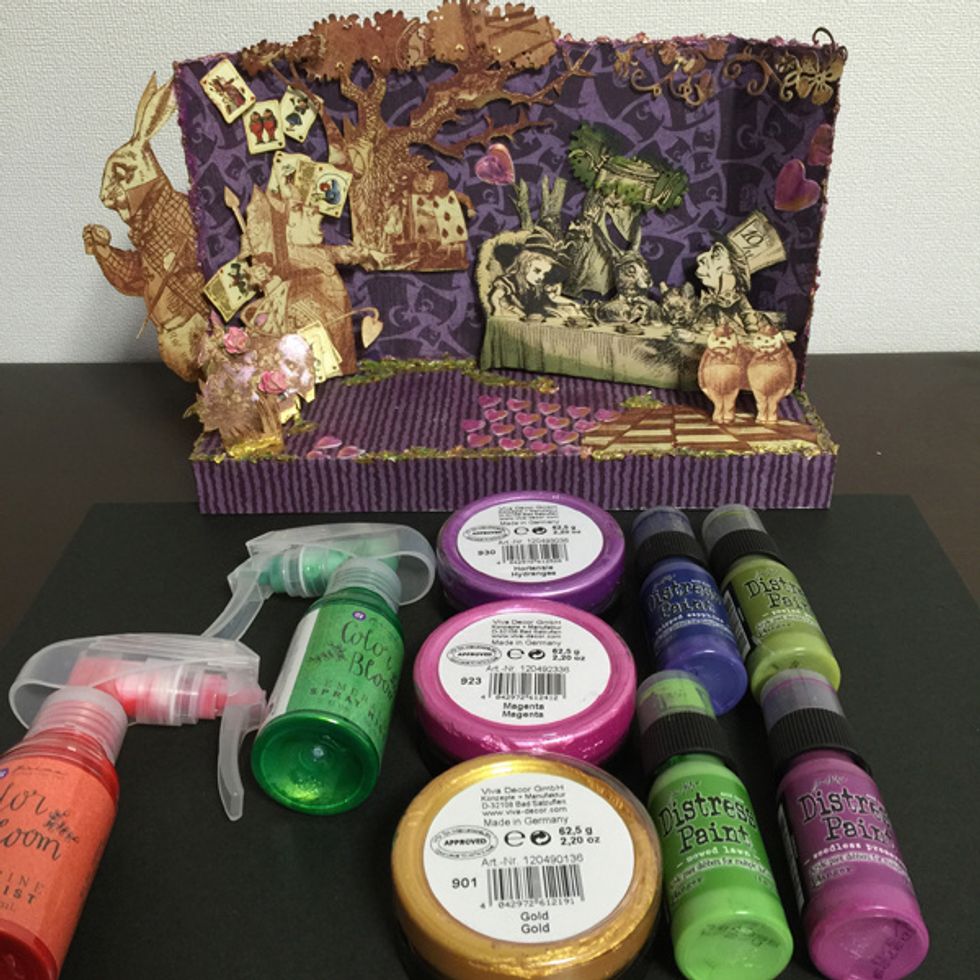 On the modeling paste add several color with these materials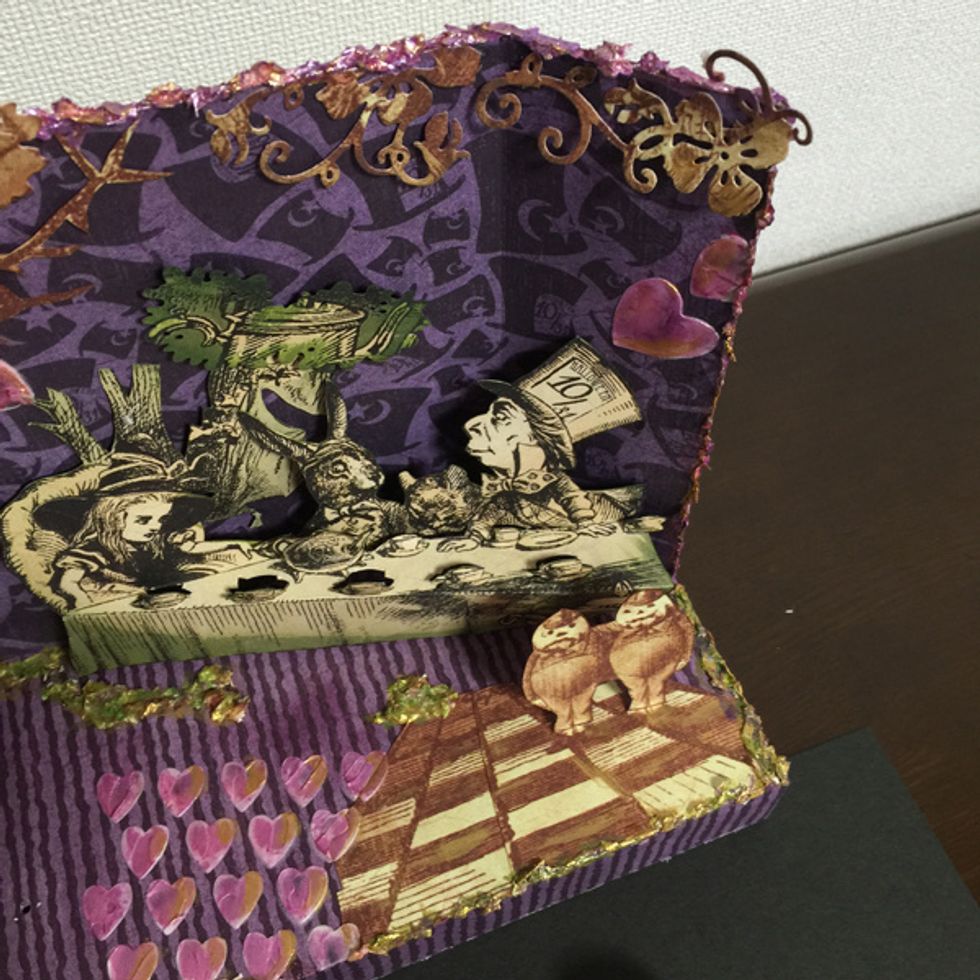 Add Die cut flower and leaves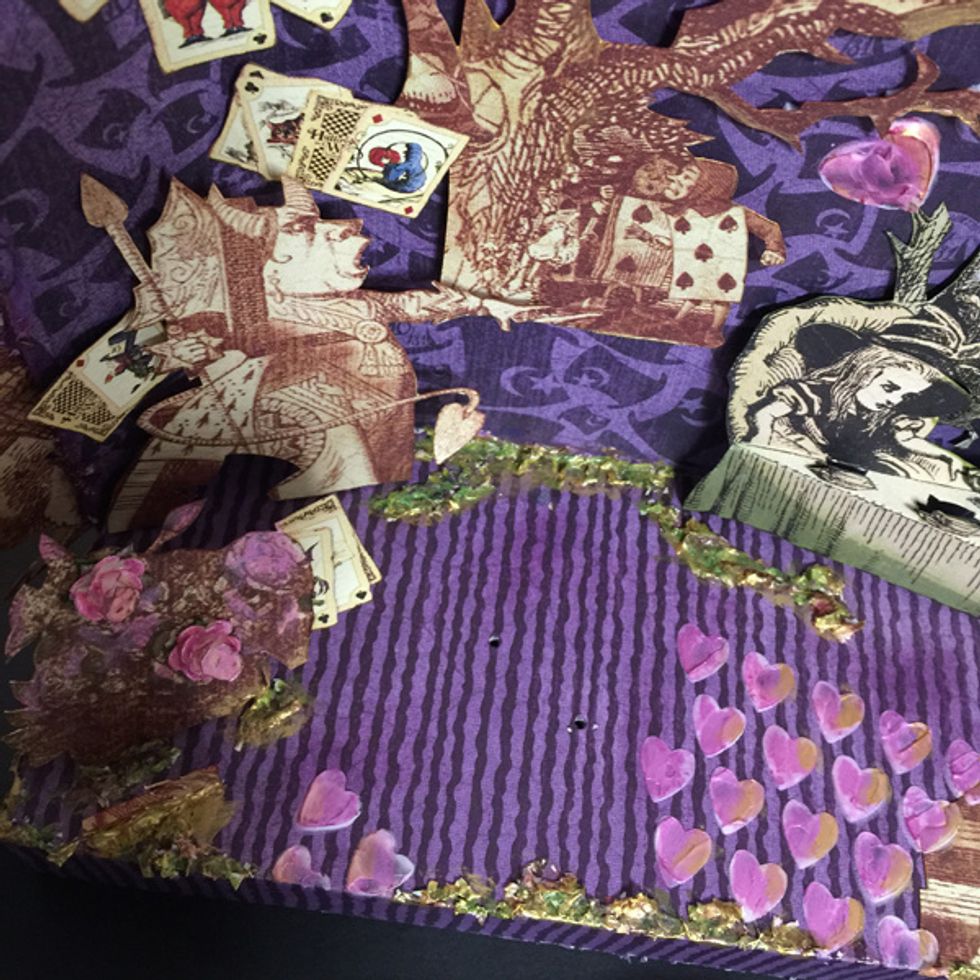 Colored Bushes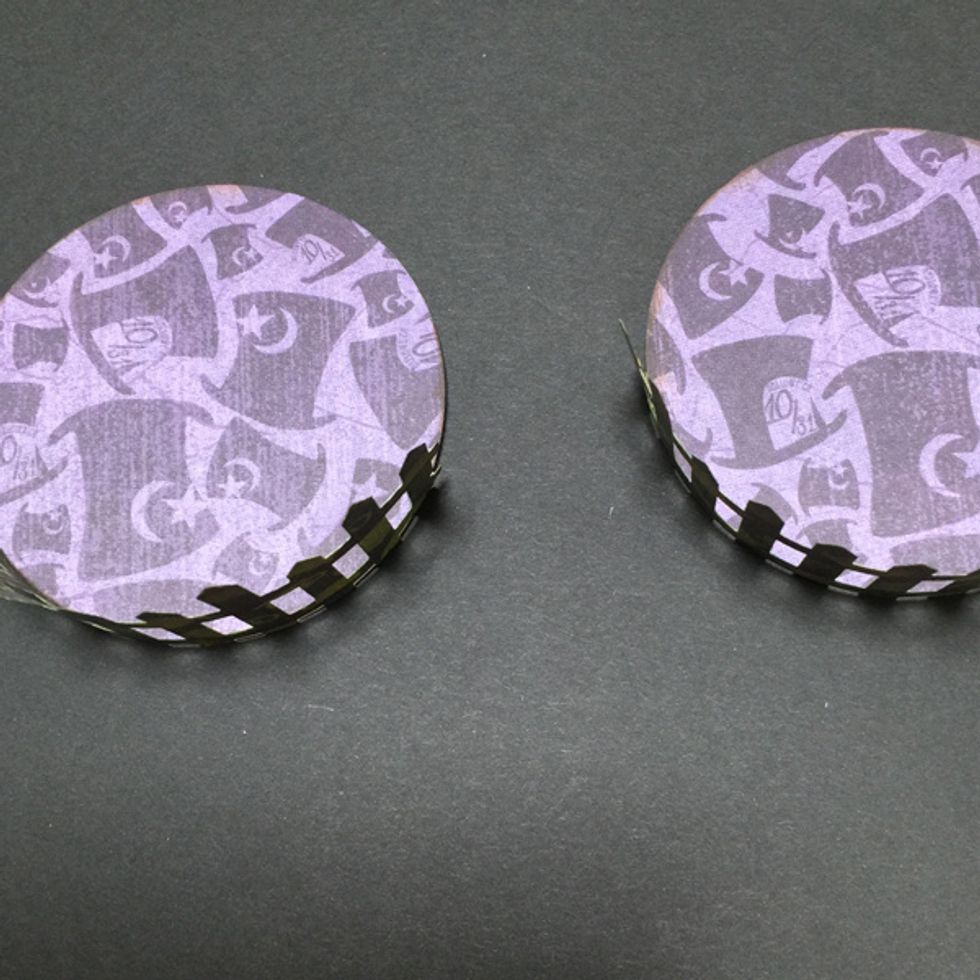 Jut like this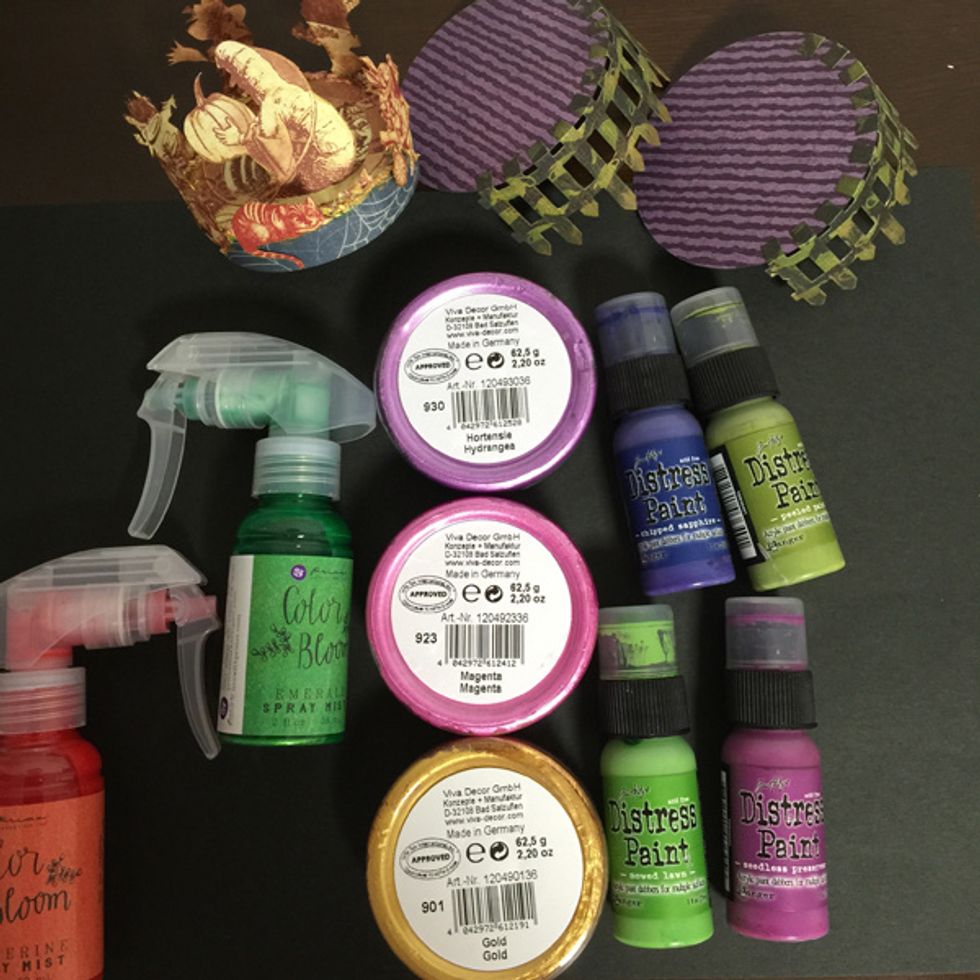 I use these colors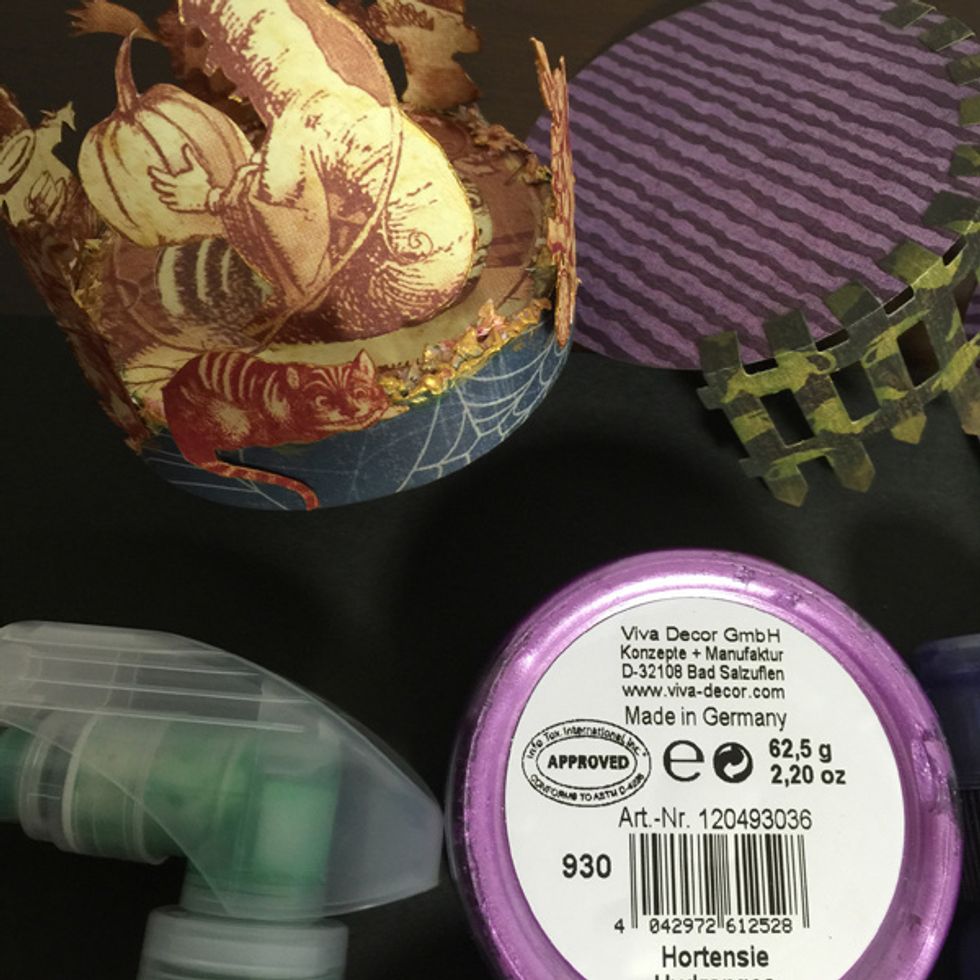 Edge of Carousel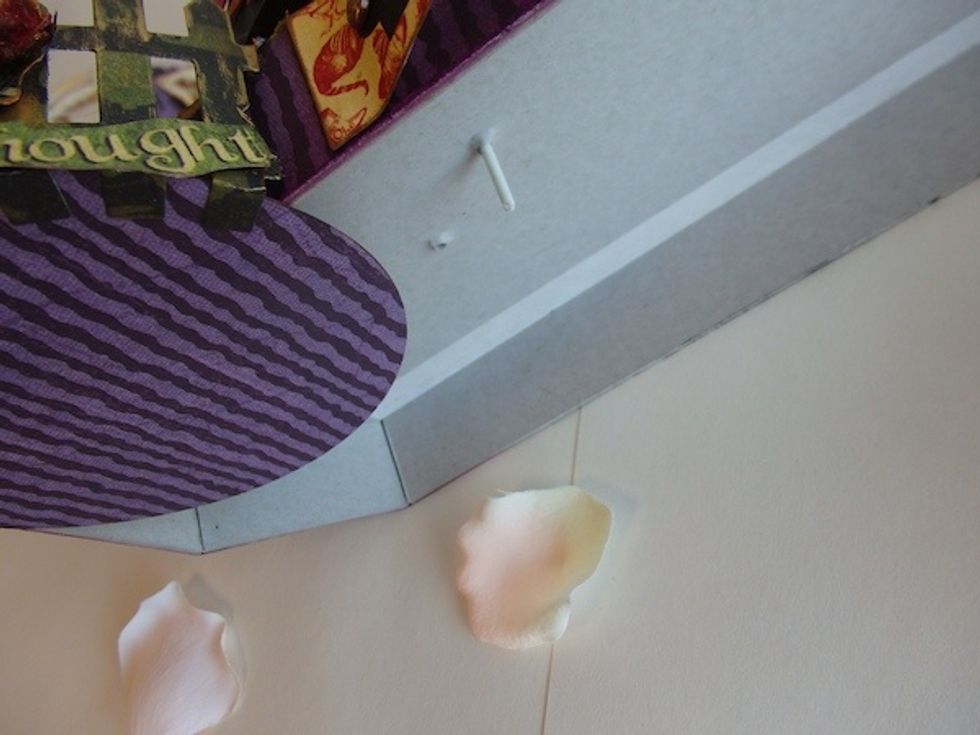 This is for Carousel and Paste round Stage to the front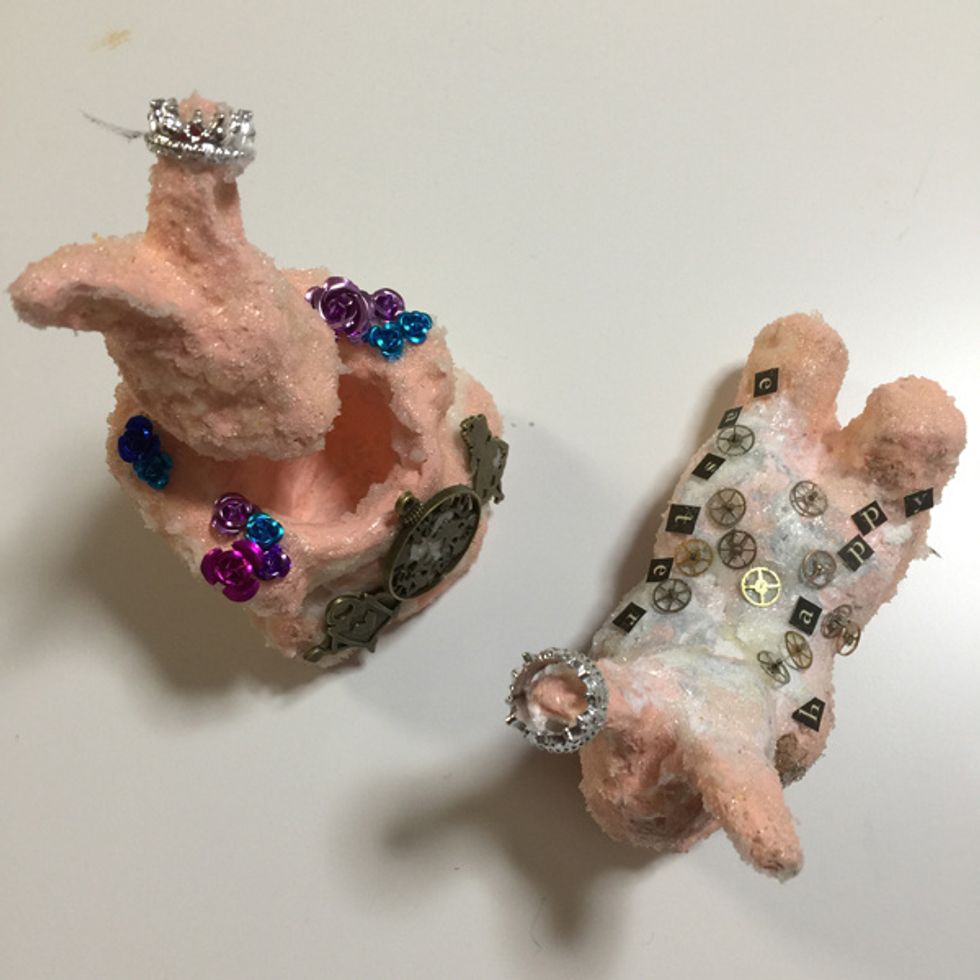 First paint with pink gesso and after dry add resin sand , add flowers and gears
I use this one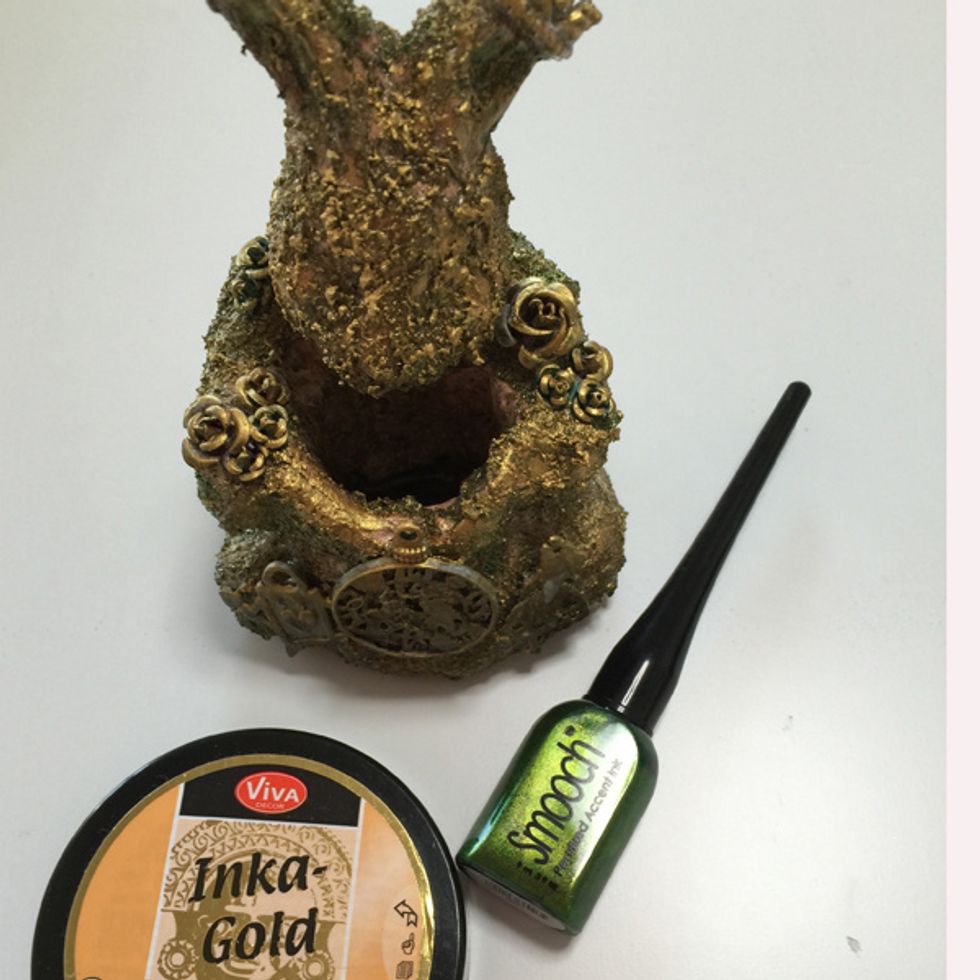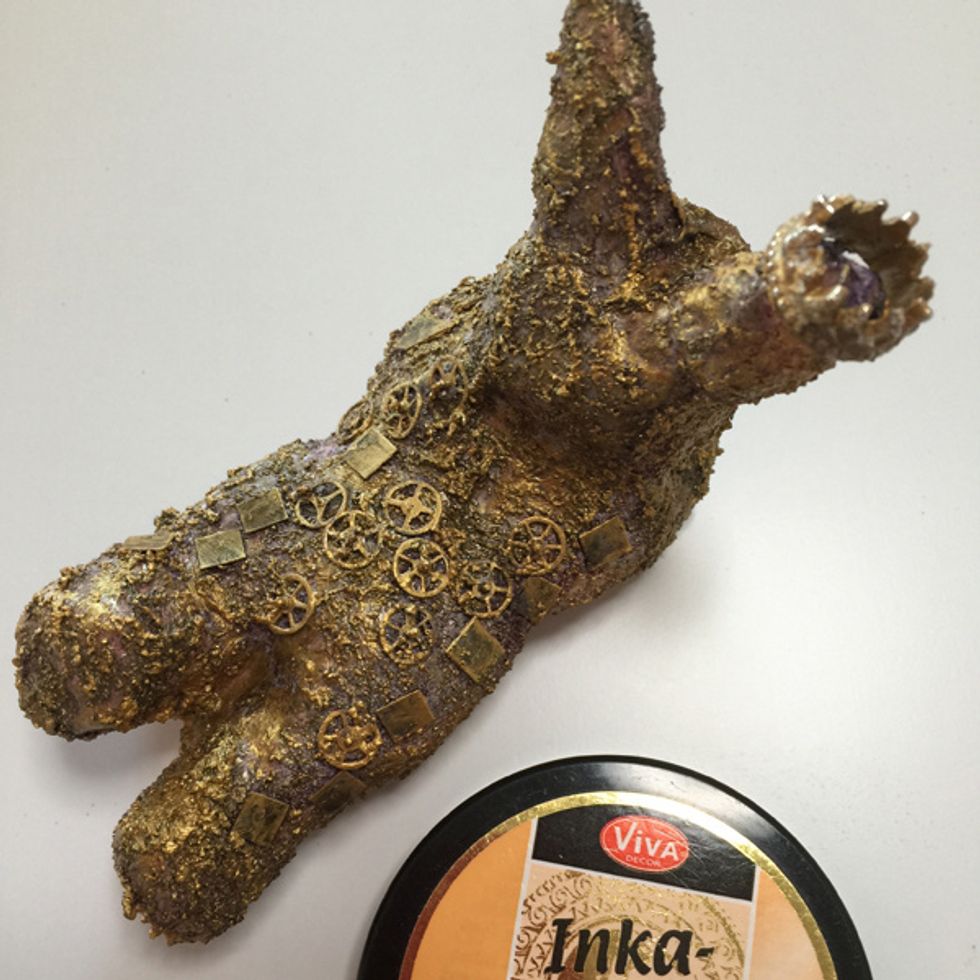 Same thing, I colored Pinkish for this Rabbit, Other Rabbit I colored Green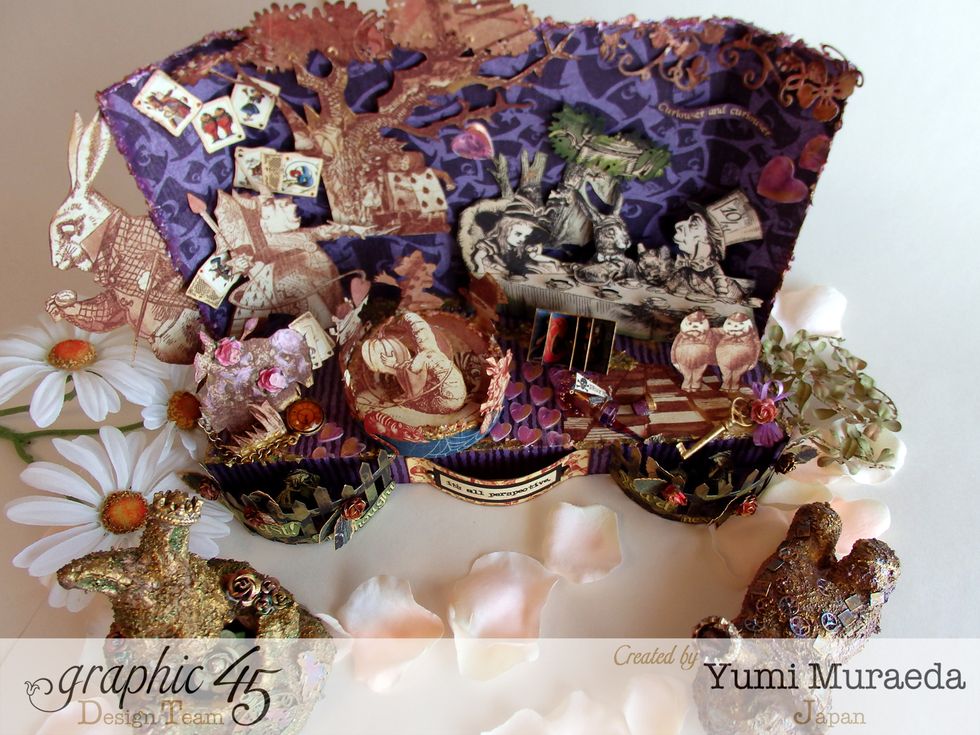 Just like this !Thank you so much!! Please enjoy making on your Stage!
Graphic45 4sheets from Hallowe'en in Wonderland
Rabbit of papier-mâché
Paper Flower
Tim Holtz Small bottle and Beads
Tim Holtz Stencil HEARTS THSO17
Liquitex Pink and White Gesso
Liquitex Modeling Paste
Liquitex Resin Sand
Prima Color Bloom
Ranger Distress paint
Inka Gold
Small Watch with Chain
Small Gear
Yumi Muraeda
Hello\nI love The Graphic 45 papers so all my craft is G45 products \nI hope everyone enjoy my guide \nThank you so much!!
Yokohama-shi, Kanagawa, Japan