Cook the chicken in water, with 2 bay leaves, and 2 garlic cloves.
Let chicken cool down. Cut onion while waiting.
After chicken cool, shred the chicken.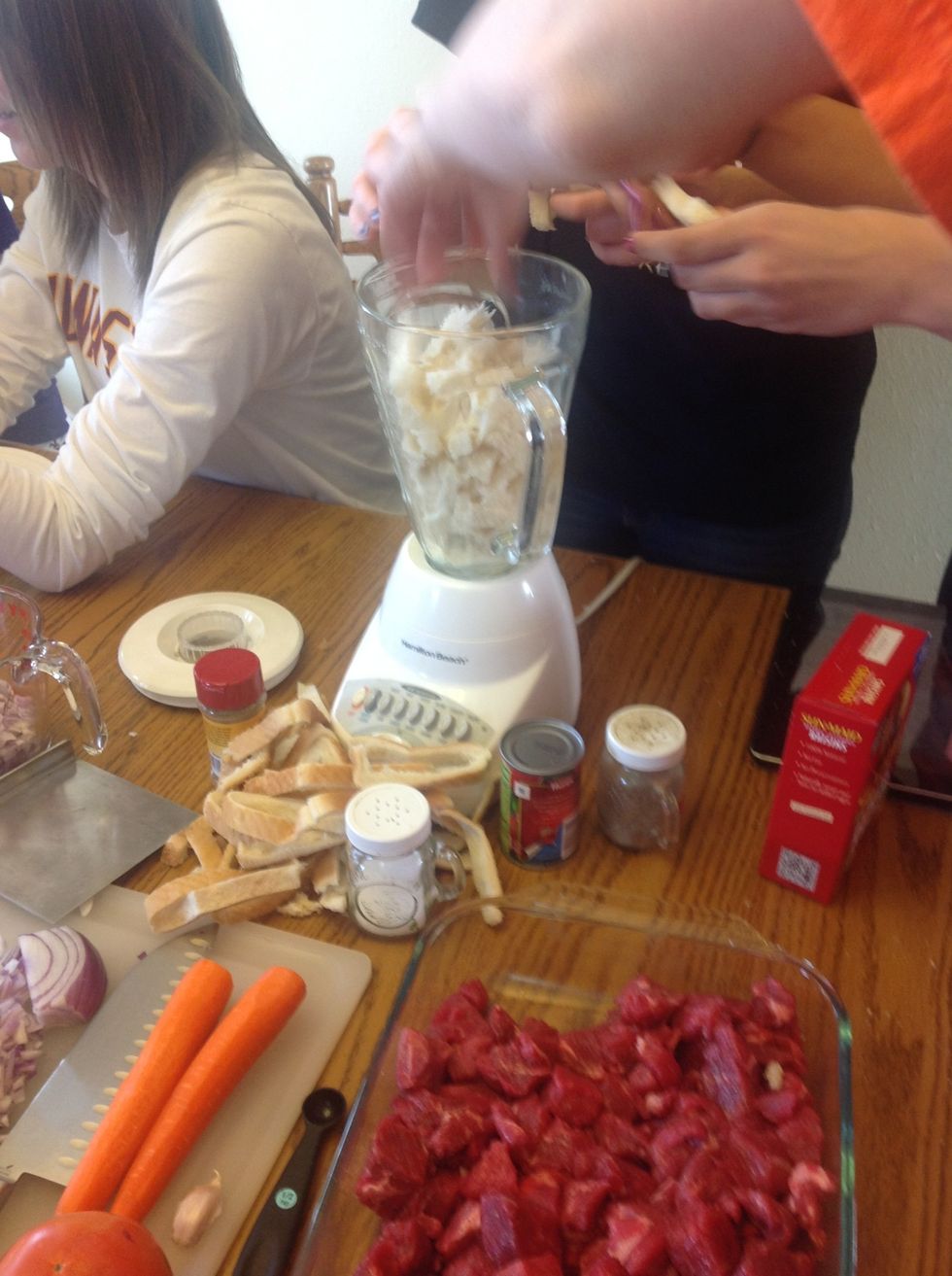 Put at least a 1/2 a loaf of bread in the blender (probably need more), also chicken broth.
Fry the onions with oil, pepper, cumin, Sazon con azafran, Aji Amarillo, and garlic.
Put the chicken, the bread sauce, and the fried onions all together. Then add the evaporated milk.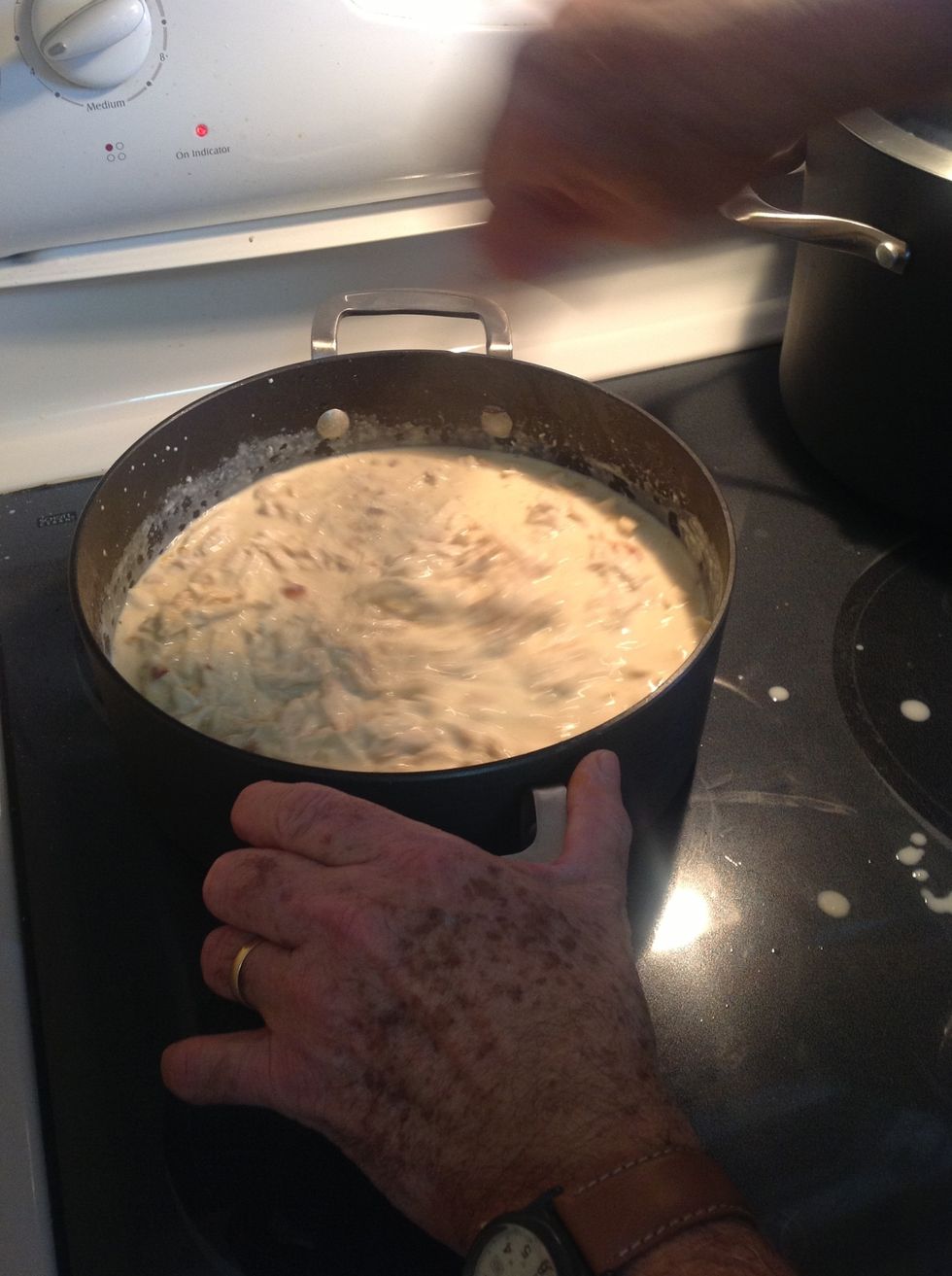 Add salt for flavor (if you like it flavorful).
Eat with chips, and enjoy!
Chicken breasts
Bayleaf
Garlic cloves
Onions
1/2 a loaf of bread