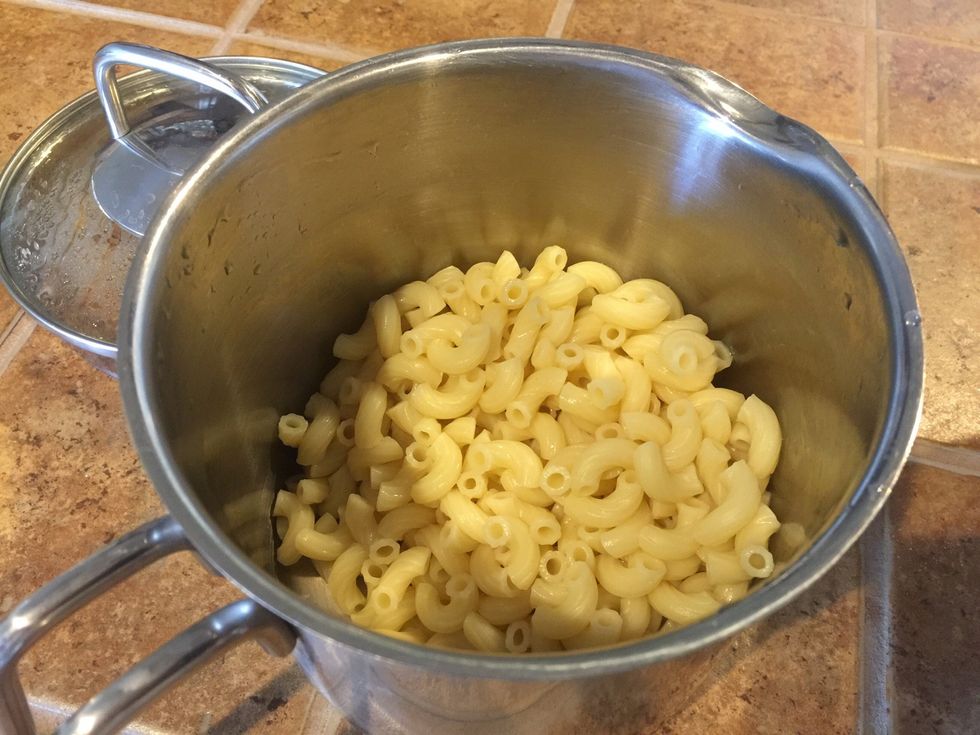 Cook macaroni first.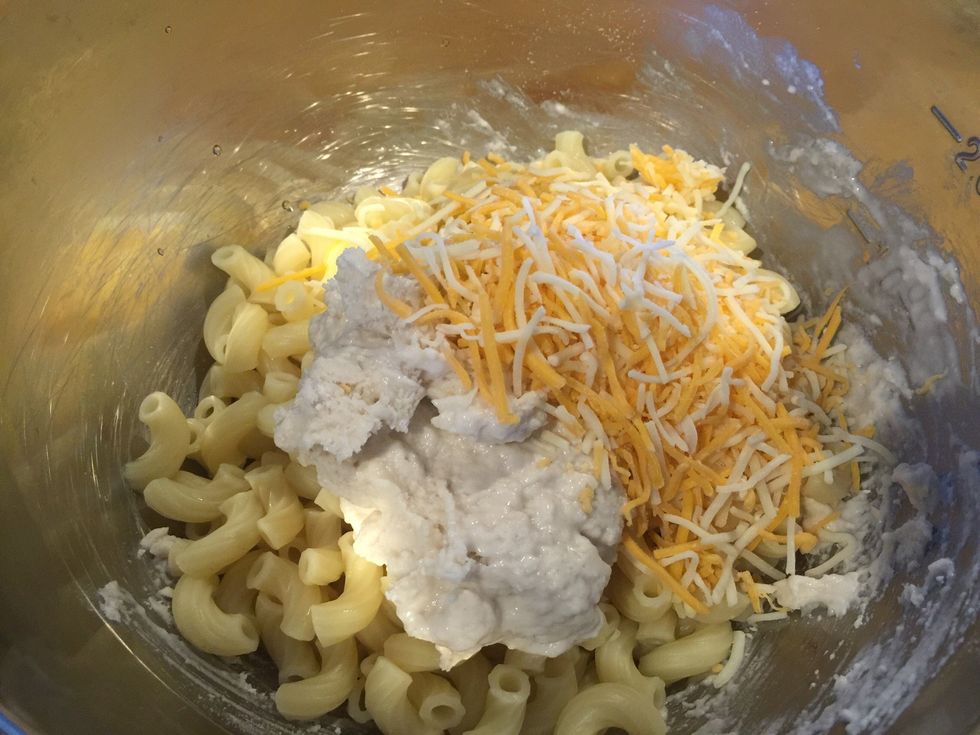 Prepare biscuit mix according to package directions. I used 1/2 portion. Then stir everything together: Biscuit dough, cooked macaroni, shredded cheese, salt and pepper.
Stir in egg.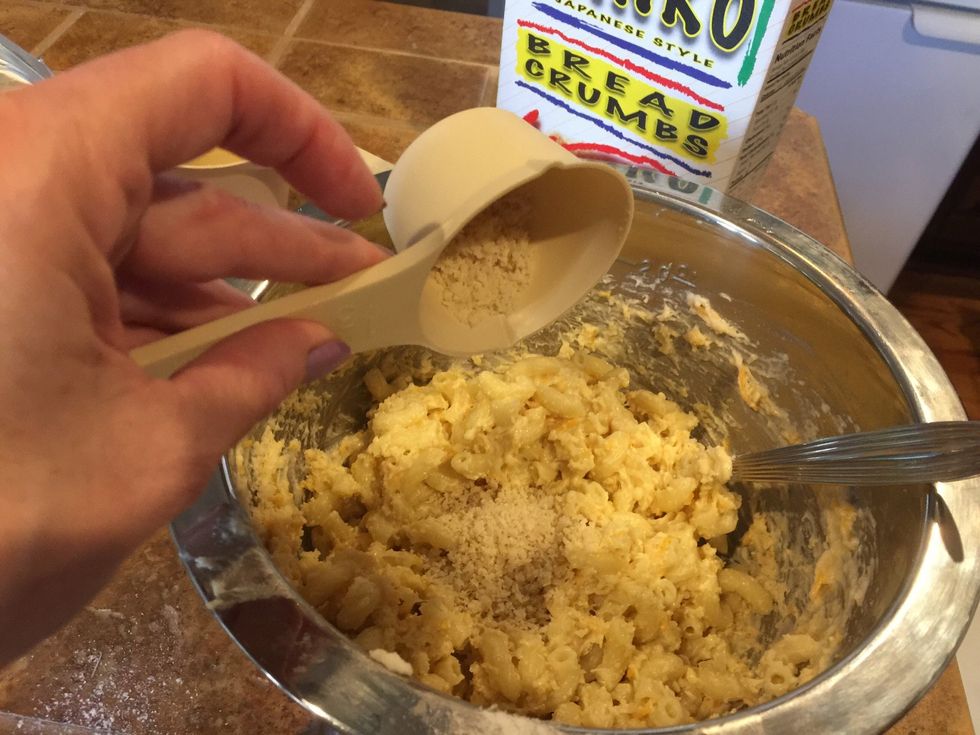 Stir in bread crumbs. Mixture will be thick and sticky.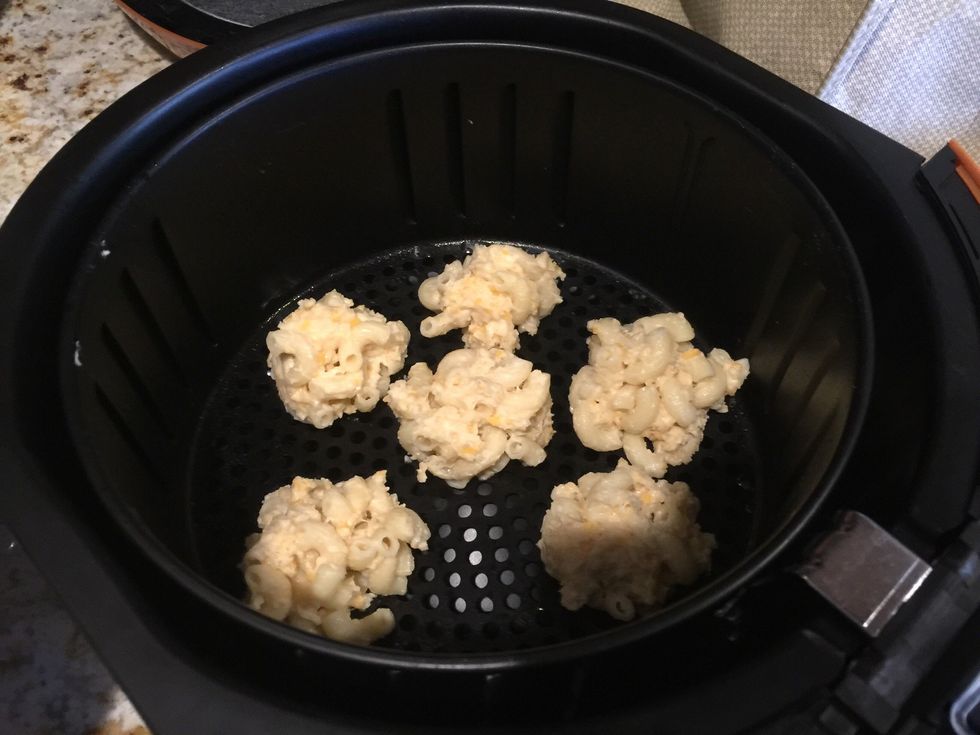 Spray air fryer. Drop large chunks of mixture into air fryer. (This is the messy part.)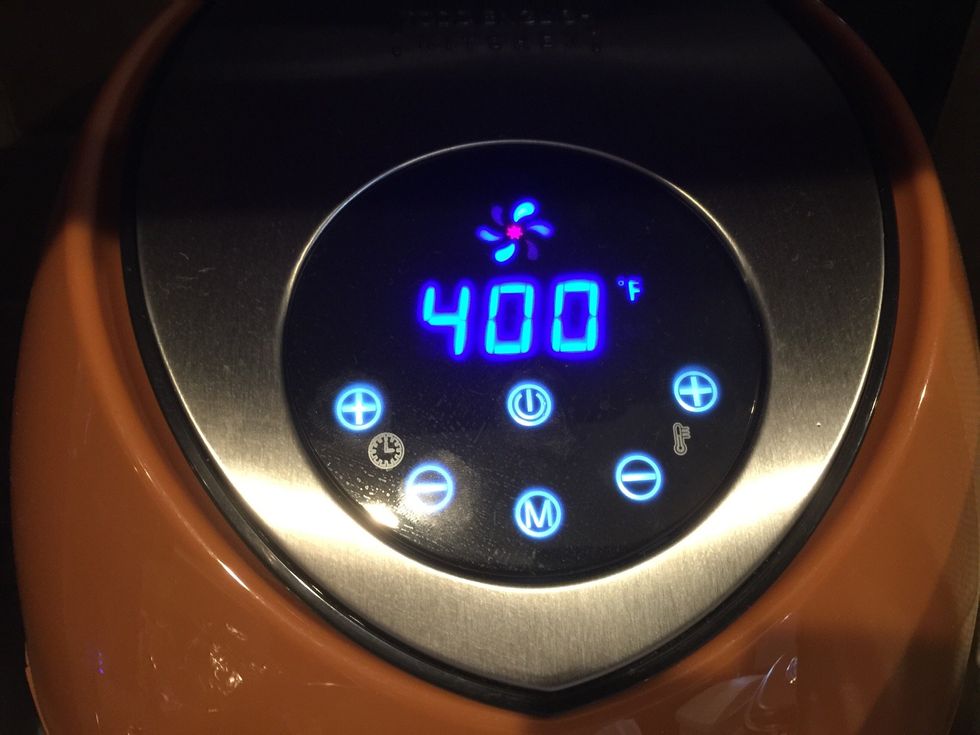 Cook at 400 degrees for 7 or 8 minutes.
Done!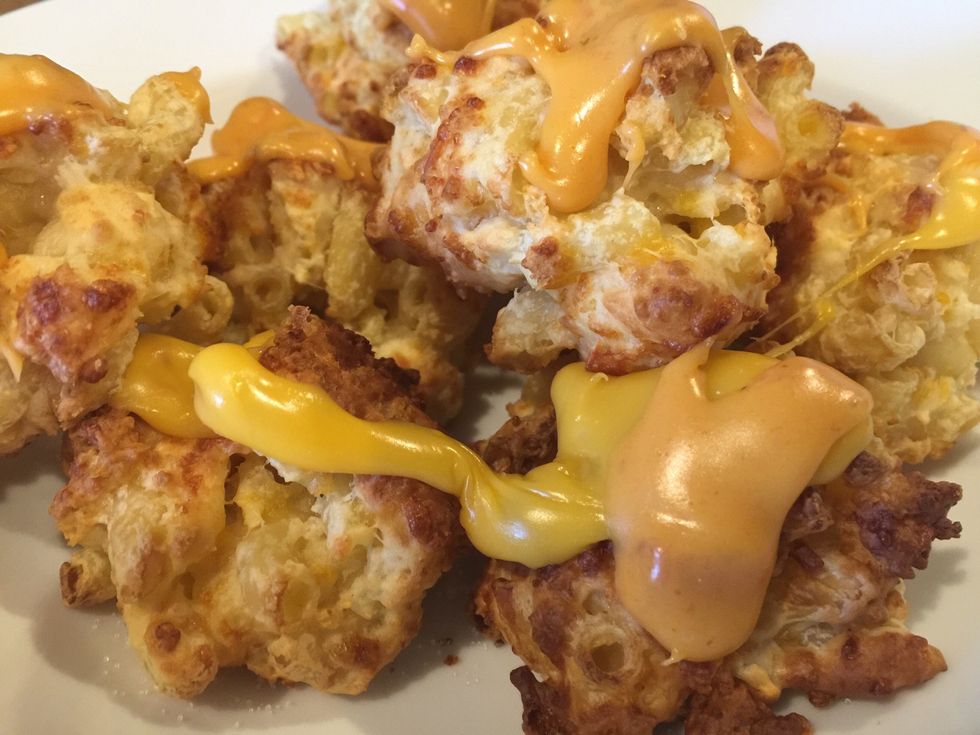 Drizzle with melted Velveeta if desired.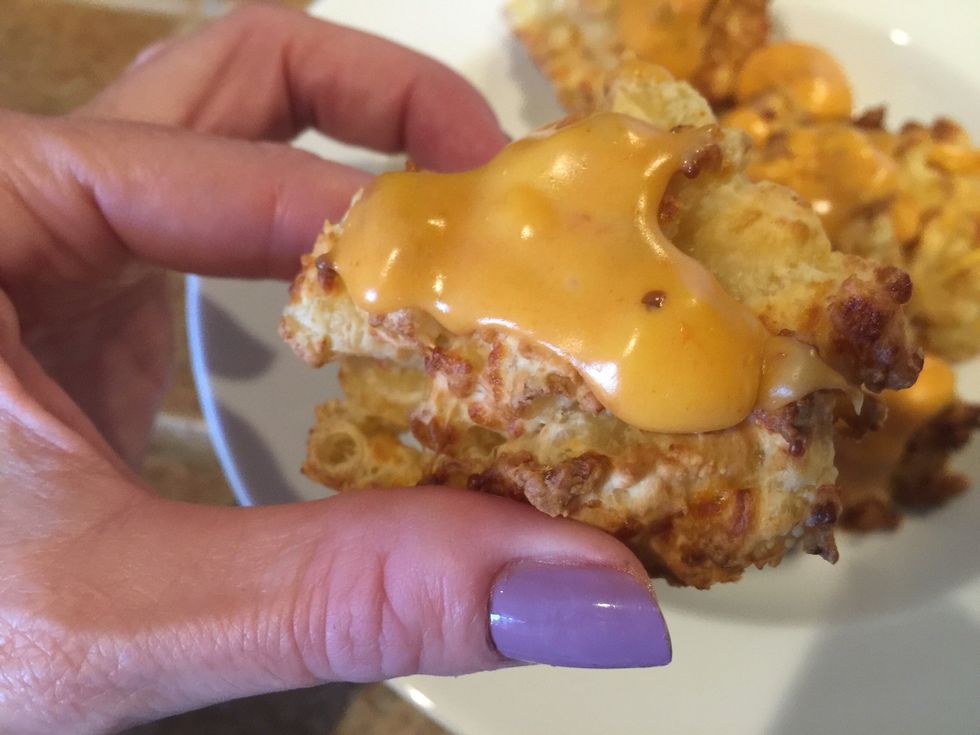 Enjoy!
1 cup uncooked macaroni
1 cup shredded cheese
1/2 cup bread crumbs
1 egg
Velveeta for topping
Salt and pepper to taste