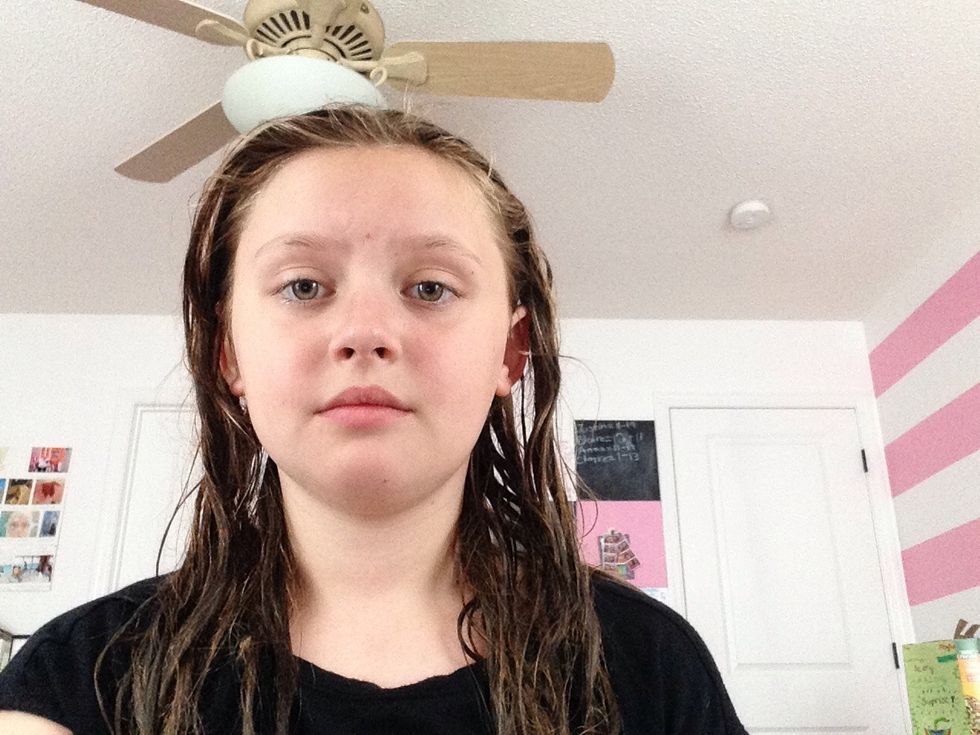 I just got out of the shower and my hair is pretty wet and messy and it takes FOREVER to dry my hair with a hair dryer since it's so thick so today I'm gonna show you how to air dry it super quick.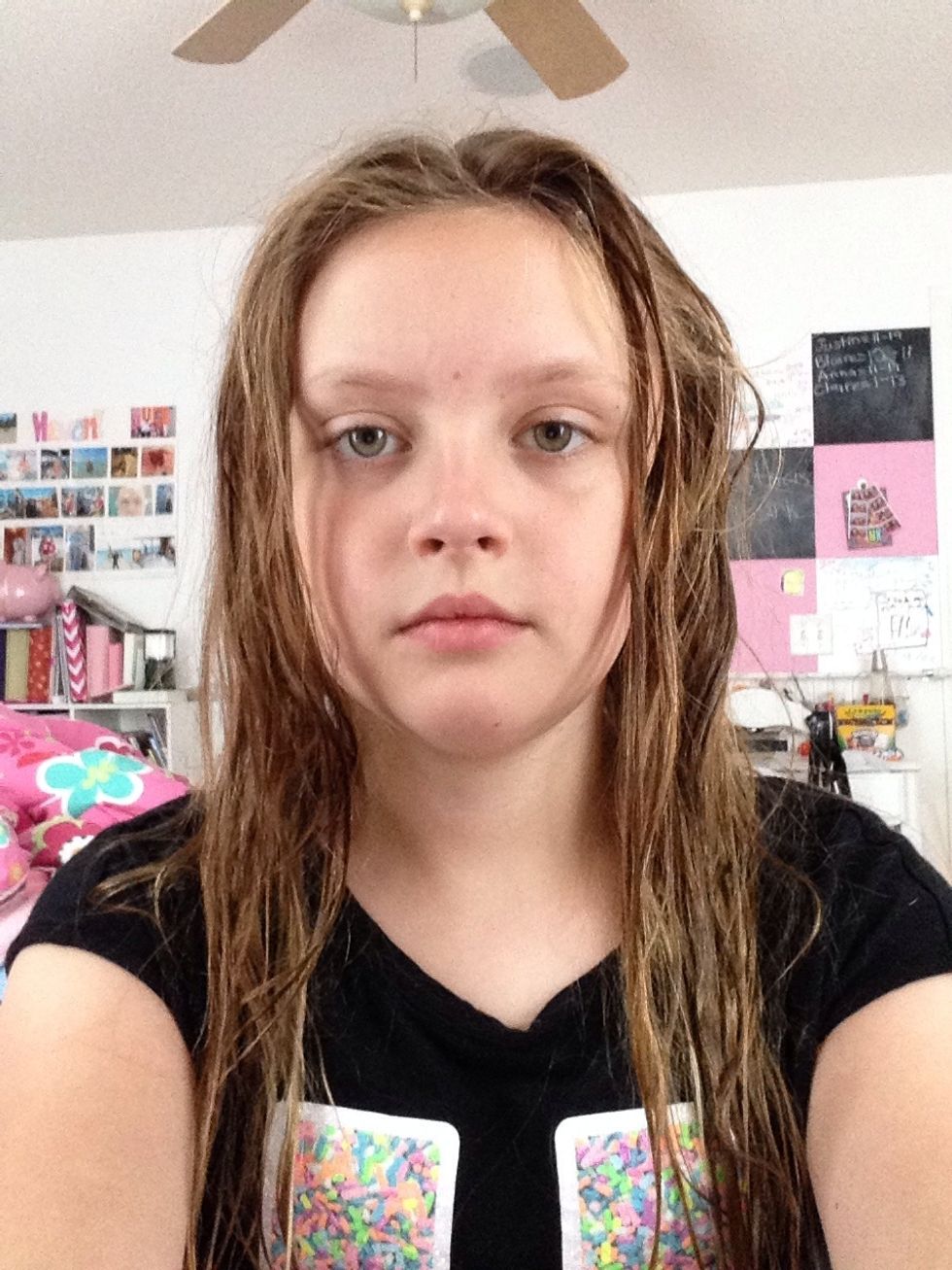 After your 5-10 mins. Take off your towel. I know my hair looks no different but there is a different feel. Your hair should be dryer.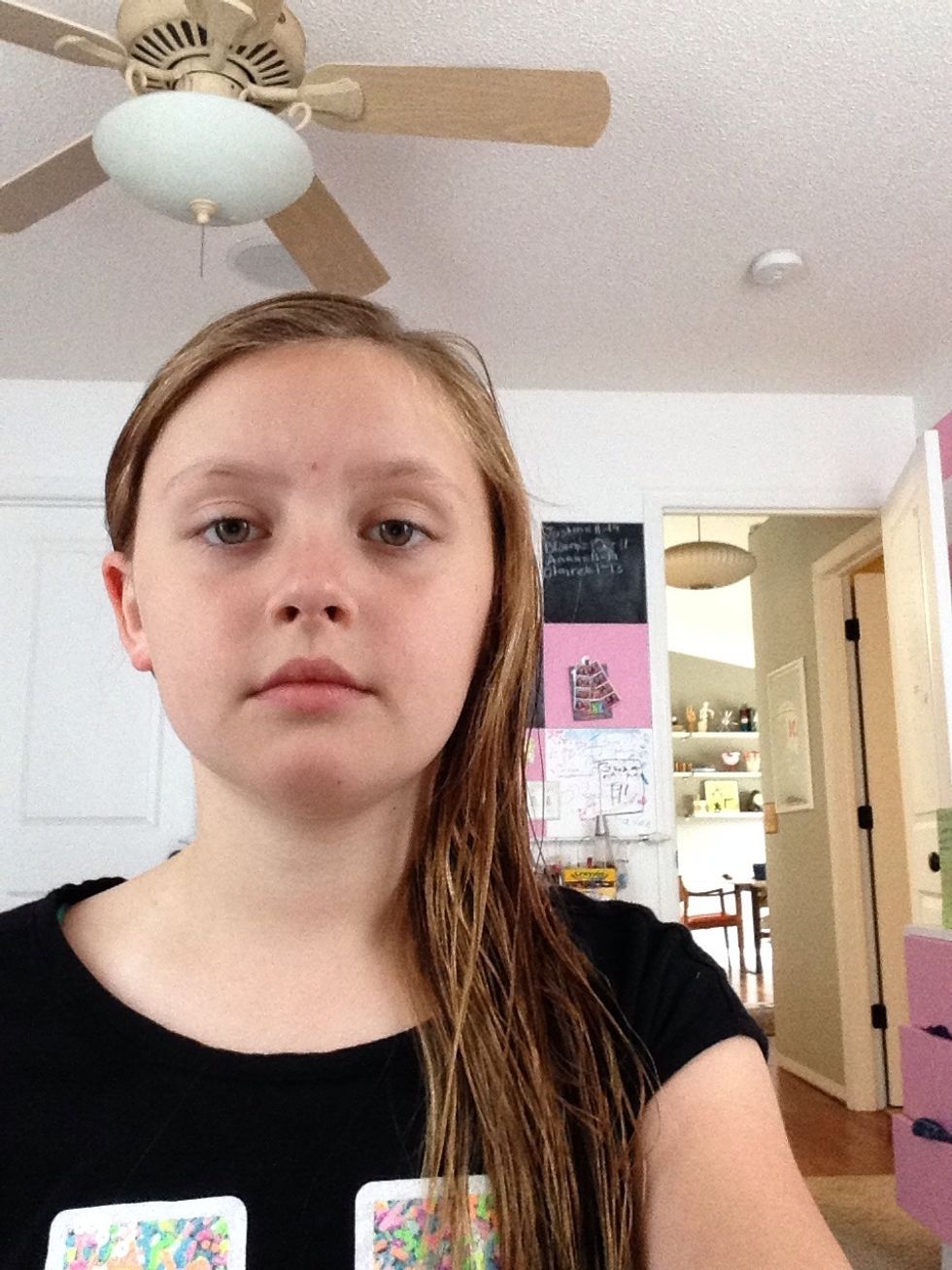 Your hair might be a little wet still or it could be totally dry. It depends on if you have thin or thick hair. If your hair is dry than woo-hoo! Your done!
If it is still damp than either, brush it till it drys, put it up in the towel again for a few minutes, or if it is still REALLY wet I am sorry this guide didn't work for you. You can just blow dry it
I hope everyone enjoyed the guide!😋 Comment if you have any questions!