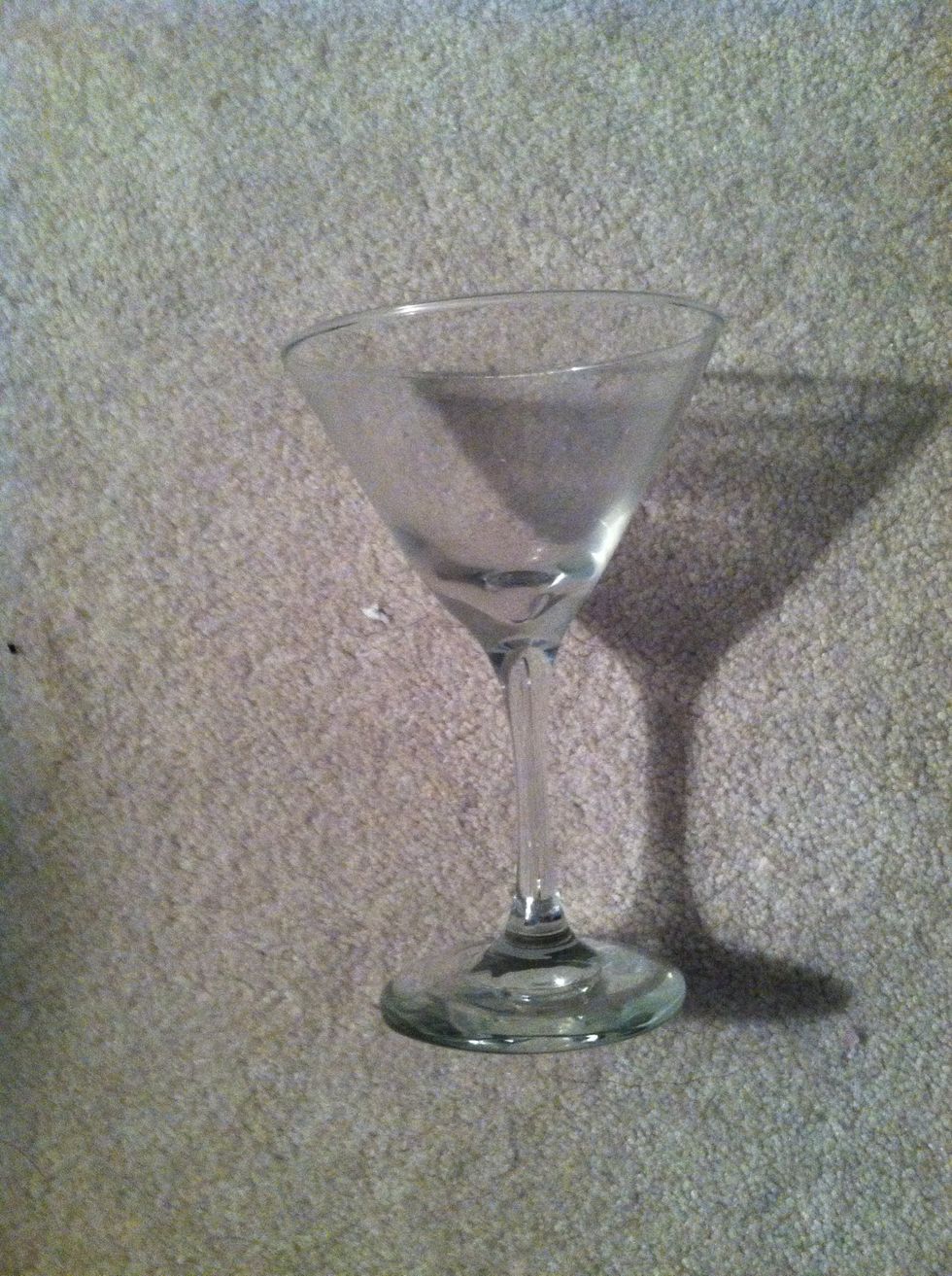 Here's my container- a $1 margarita glass from Dollar Tree I had lying around. A mason jar could also be super cute!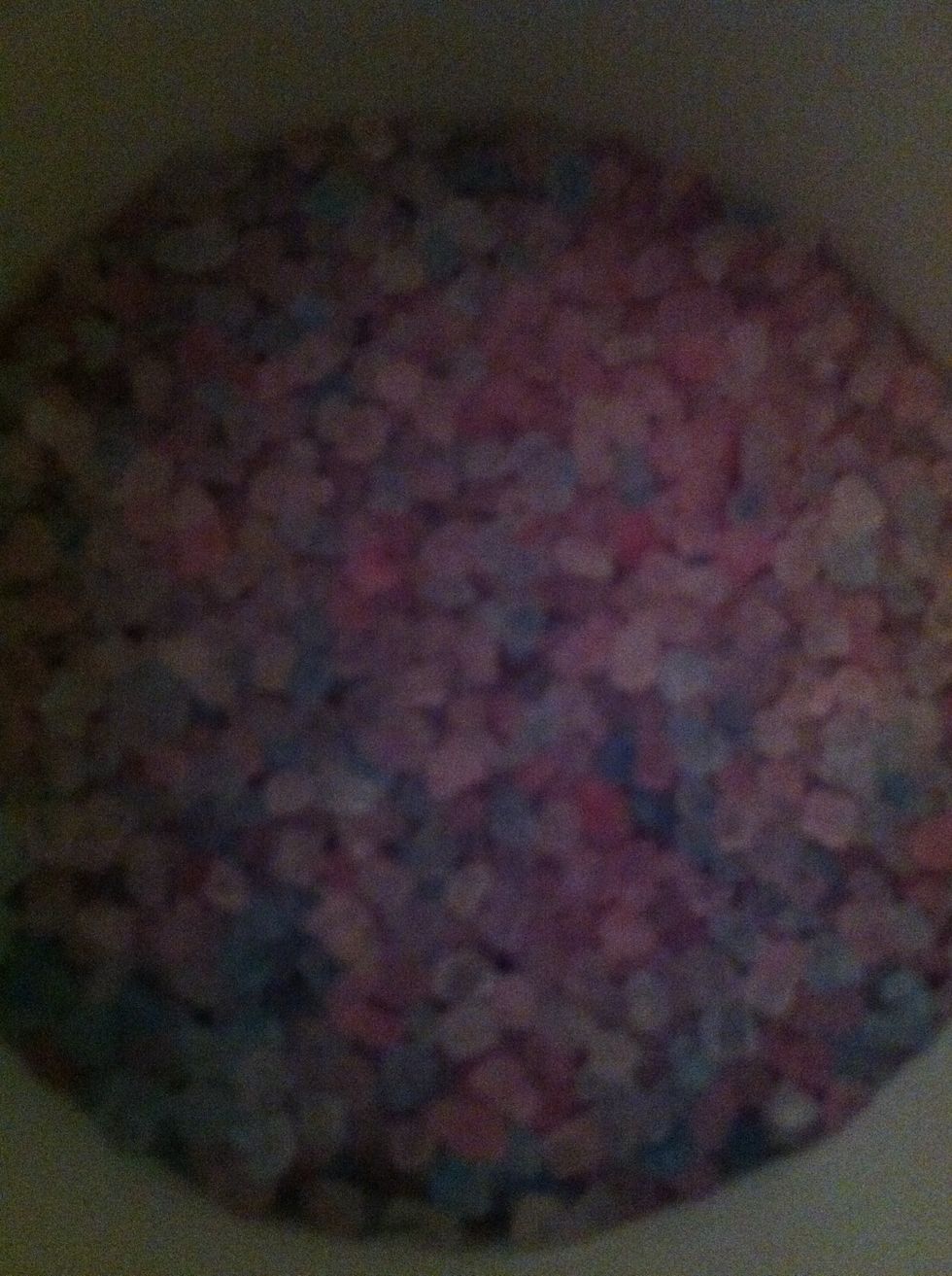 The bath salts- these are a finer texture than rocks, better for small makeup sample sizes. They are a lot brighter in real life, just a bad photo.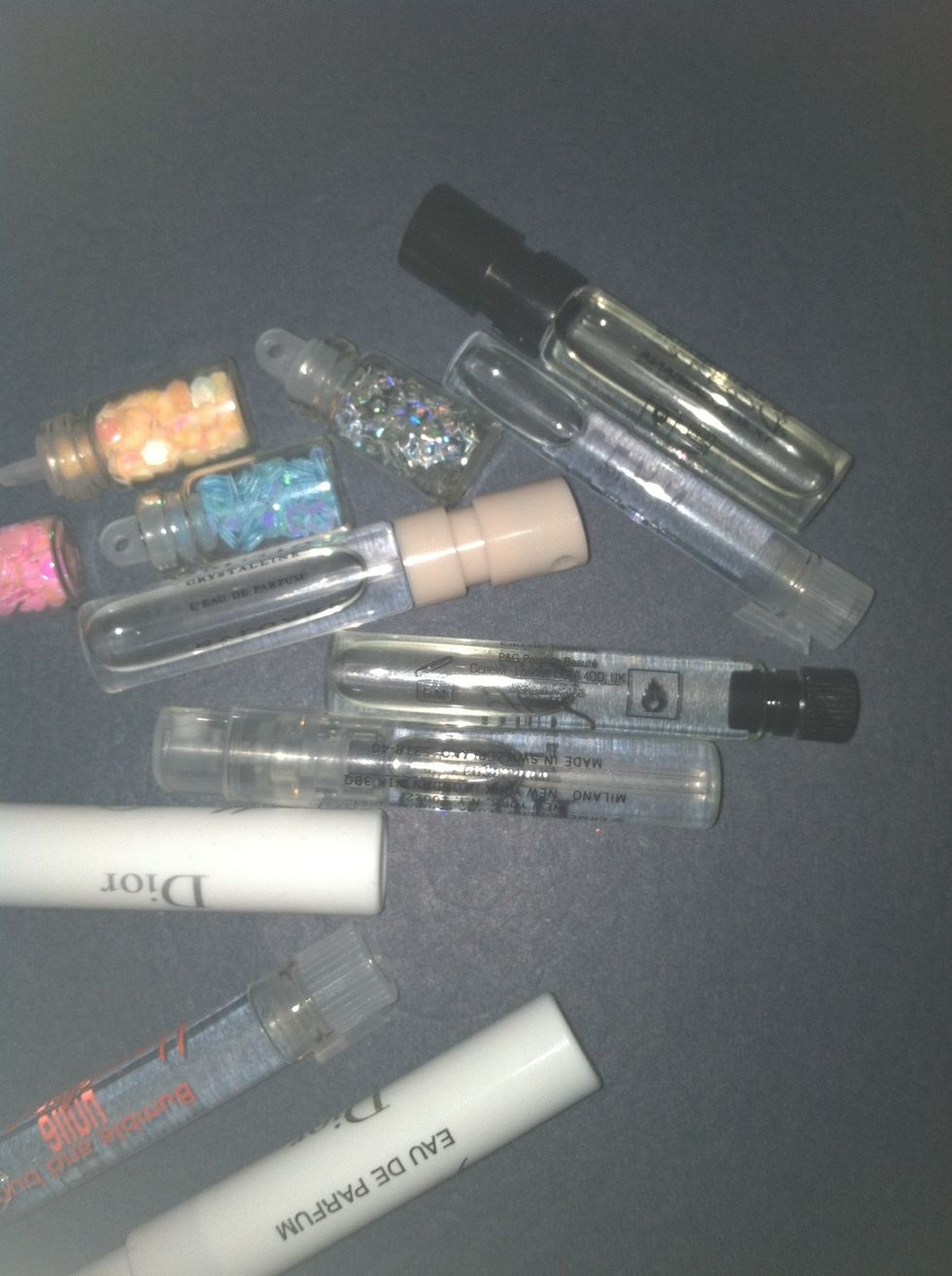 The samples I used. I have nail decals, perfume samples, and a hair serum. This works for any small makeup items or nail polish really.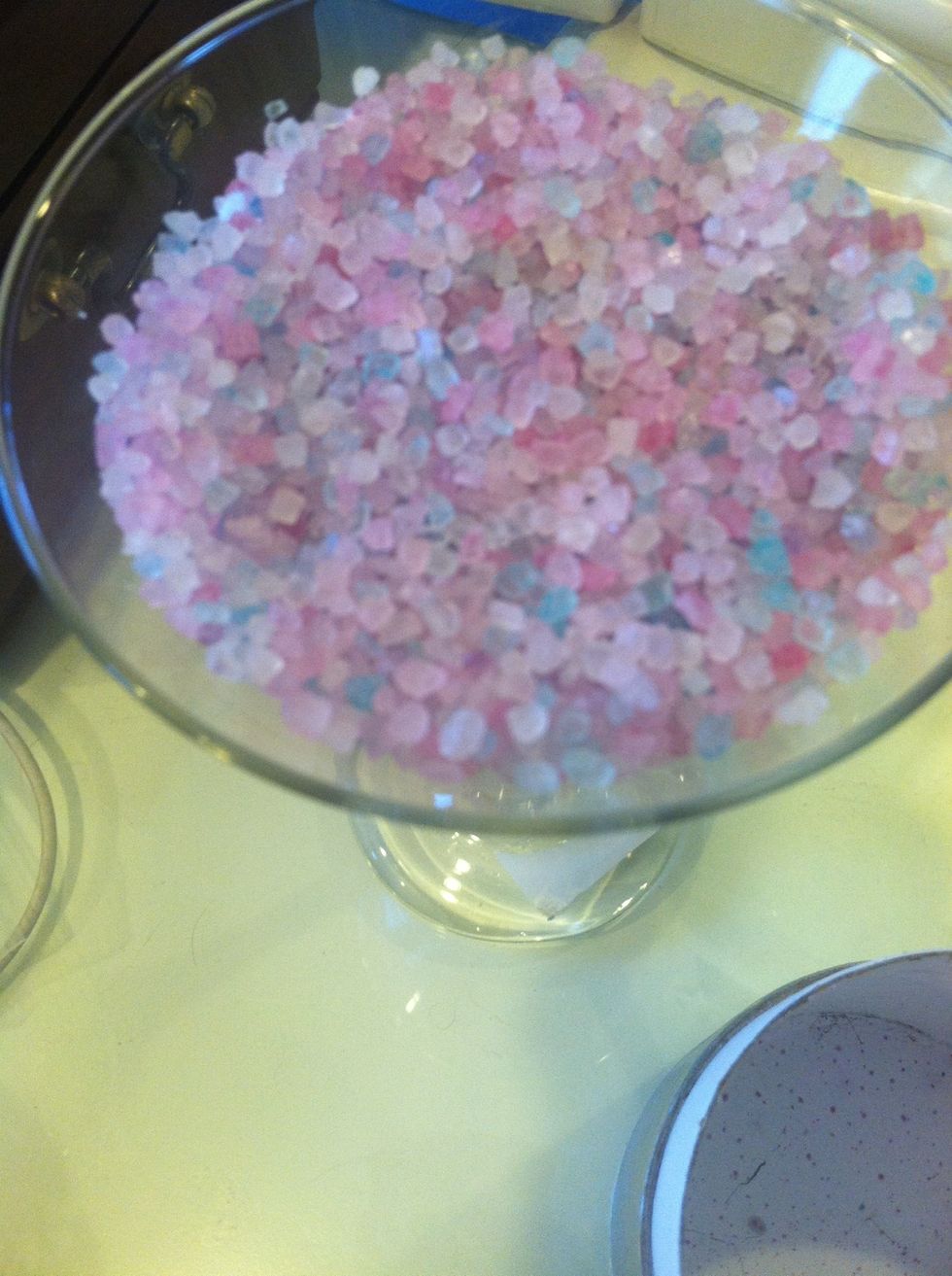 Pour in your salts/rocks to about a half inch from the top of your container.
Add the makeup items however you wish and enjoy! PS- if you used scented salts like me this will make your room/bathroom smell REALLY good!
Glass Containers
Colored Bath salts, rocks, or similar
Makeup!
Kenzie H.
Hi guys, I'm really into design and healthy eating. I'll be doing a series of guides on how to grow a garden and all the great things you make from one.