Adjust Your SchuttenWorks iPod/iPhone Stand
12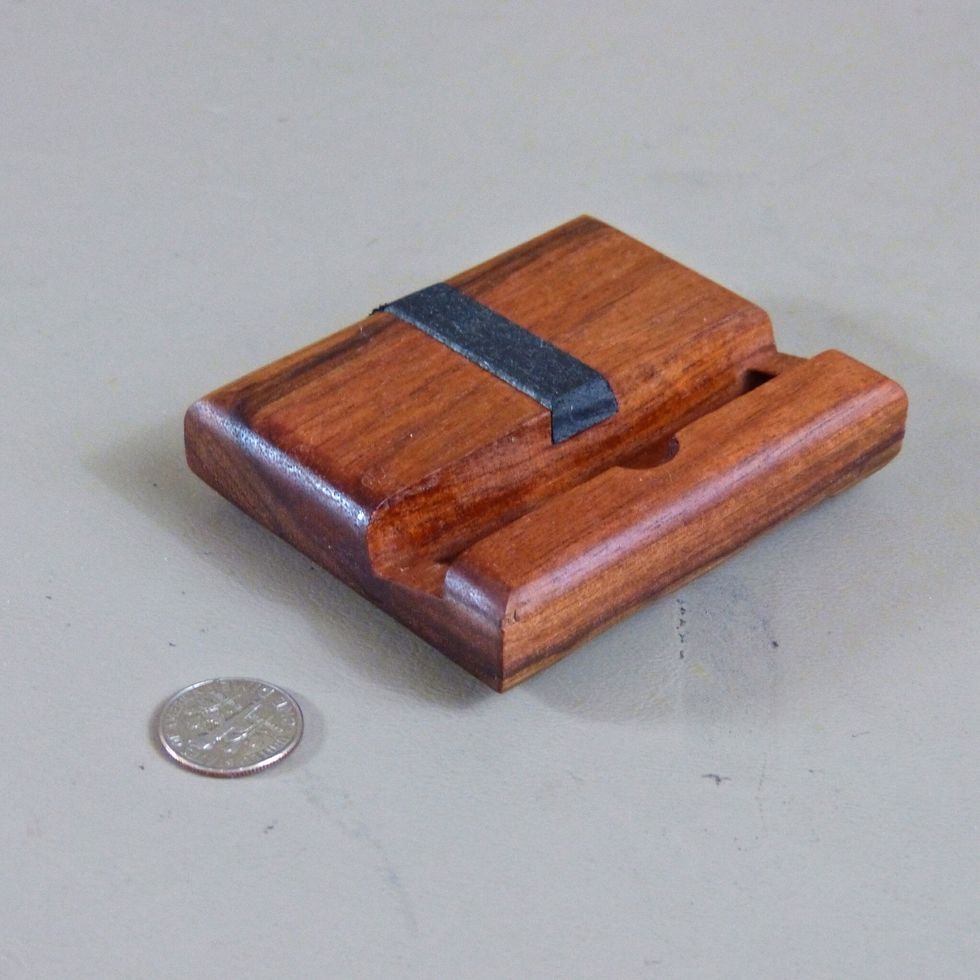 This is what you need. A SchuttenWorks acoustic iPod/iPhone stand and a dime.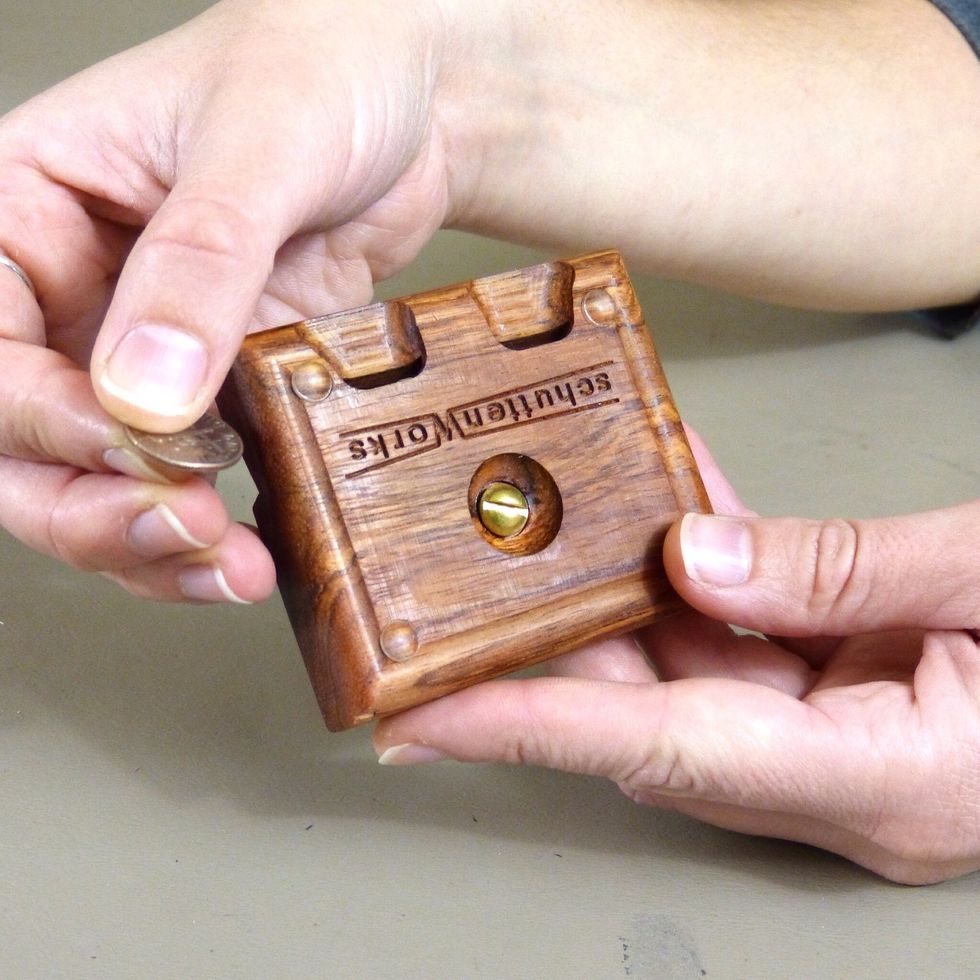 Flip the stand over and you will see the adjustment screw.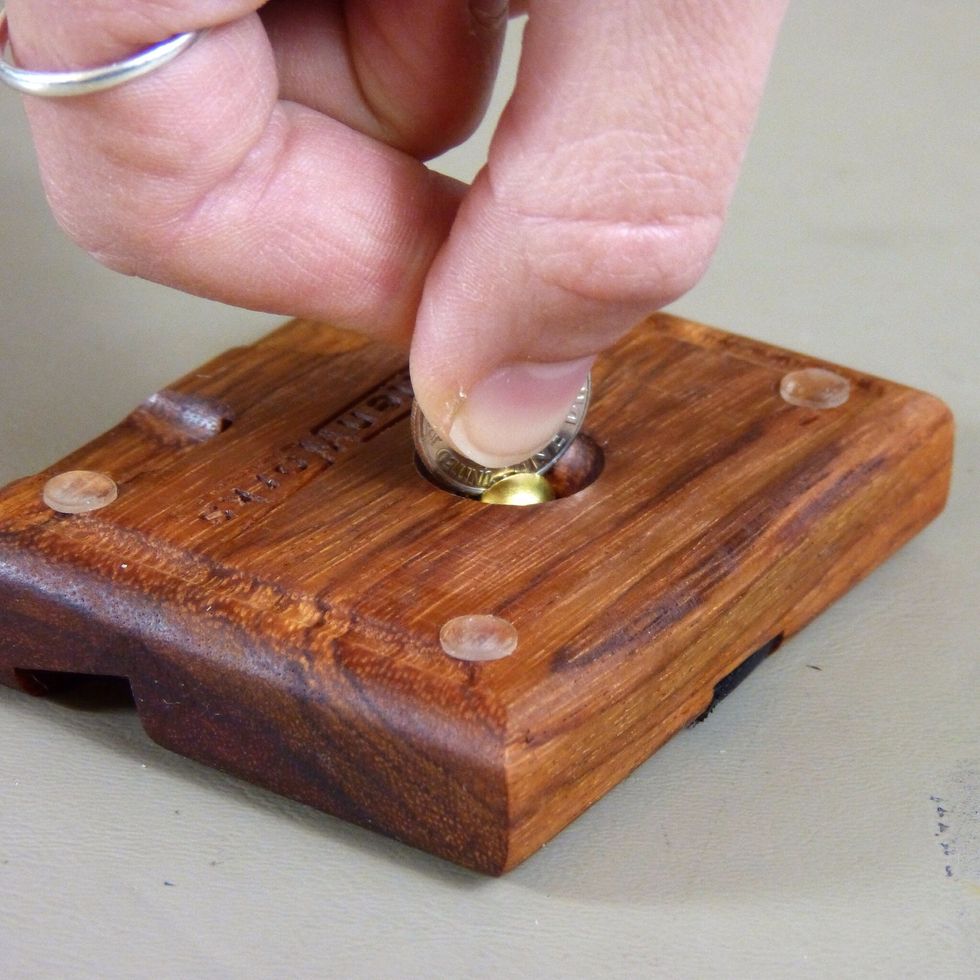 Turn it counter clockwise maybe half a turn or maybe a little more.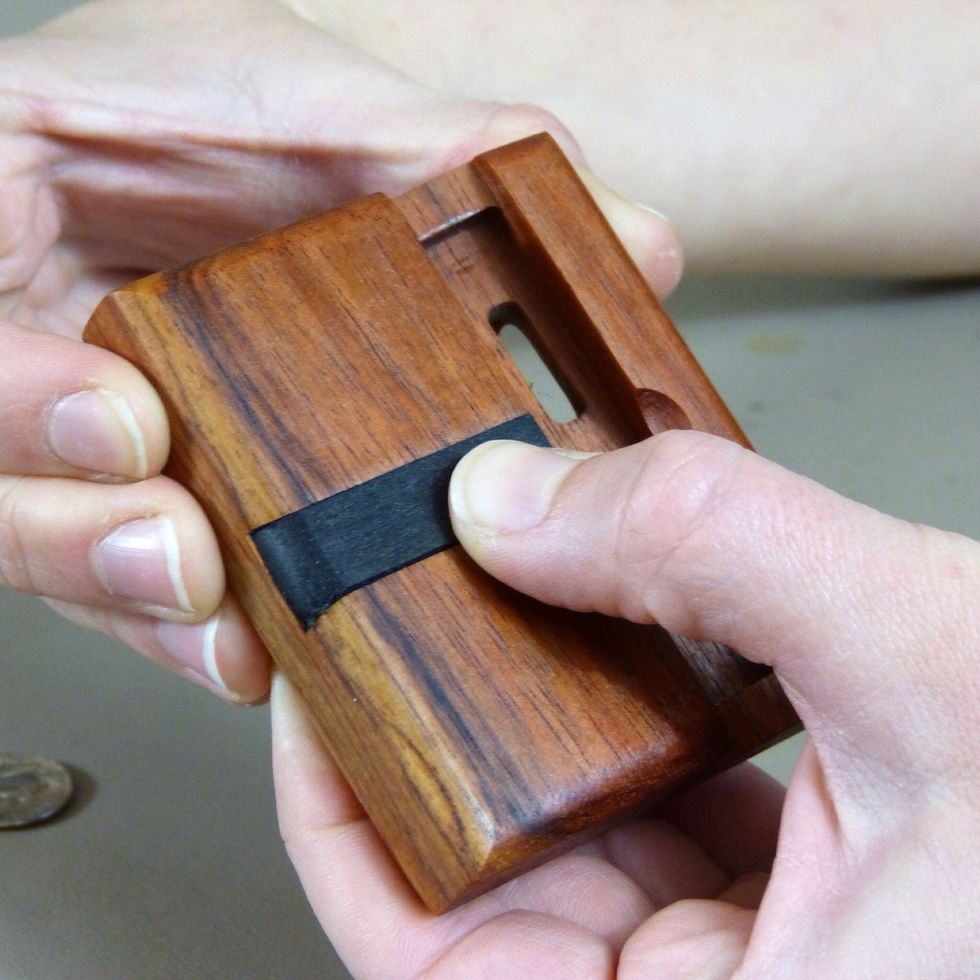 Snap the top slider down to release it. You should hear a little snap.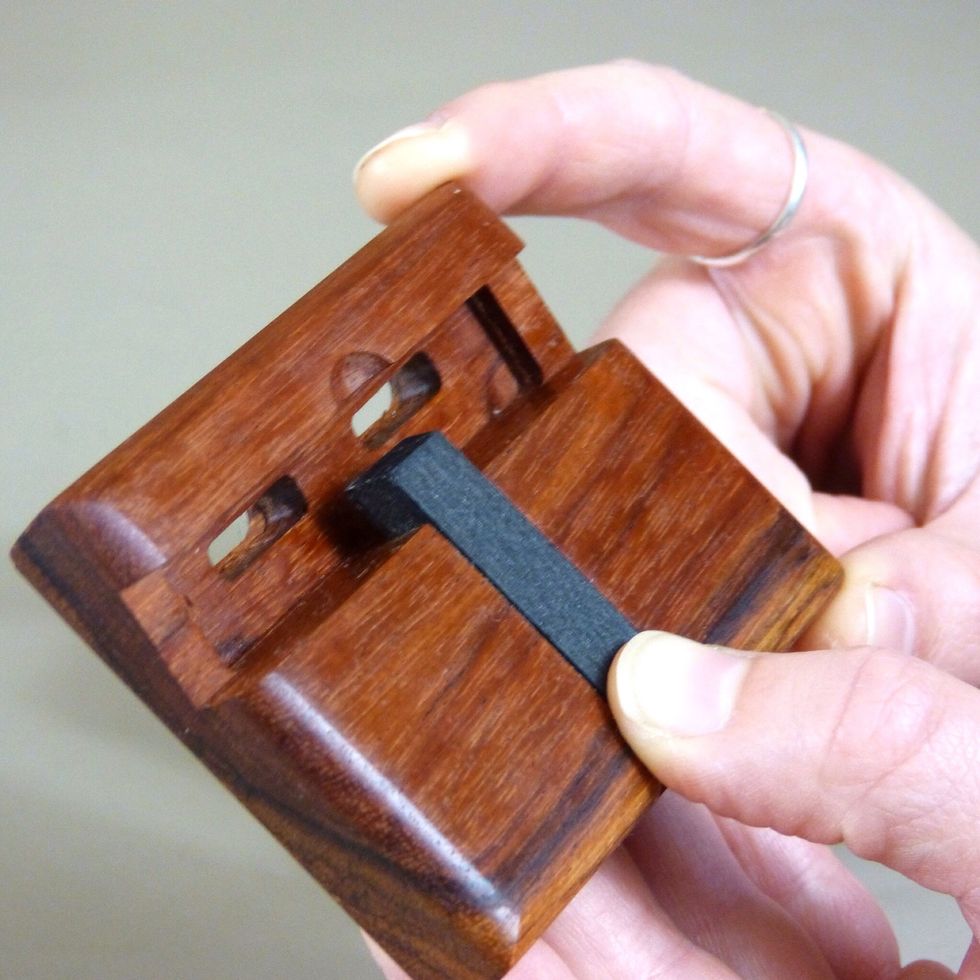 Move slider as shown. If you can't move it go back 2 steps and loosen the adjustment screw a bit more.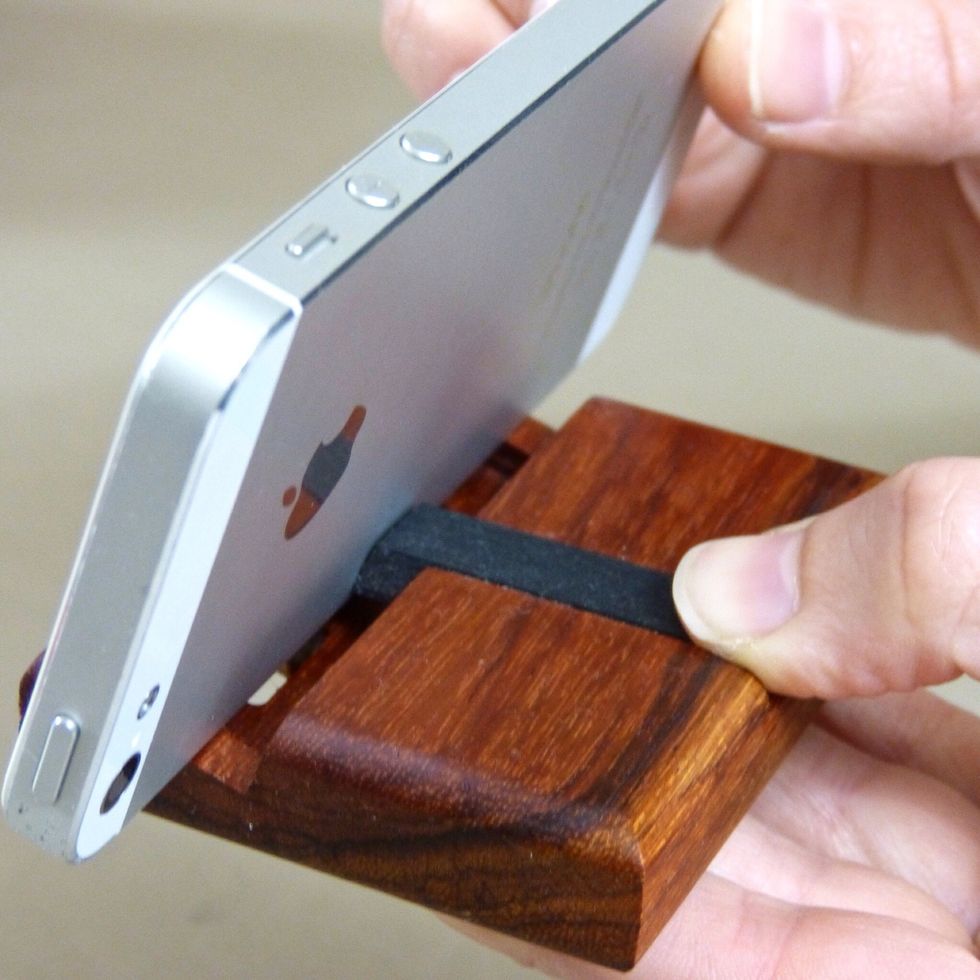 Put your device in the stand and push the slider against it, and then back off a tiny bit.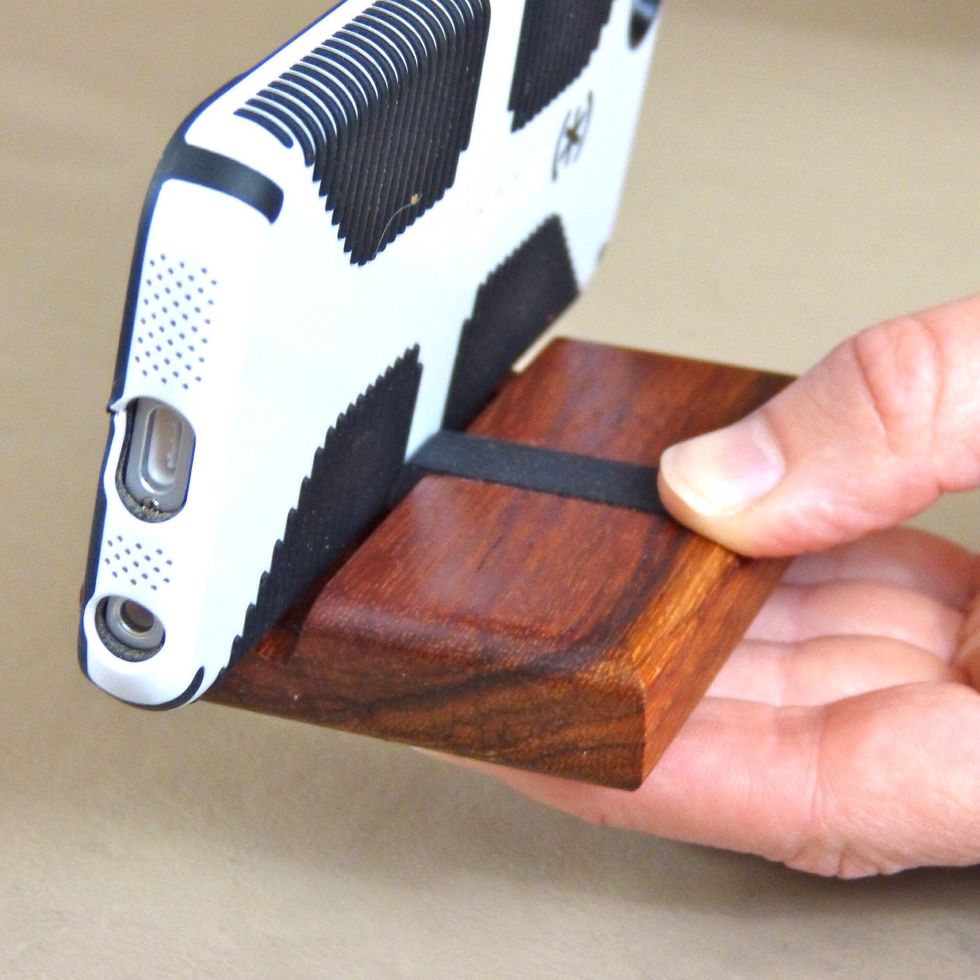 The stand accommodates most cases as shown on this iPhone 5.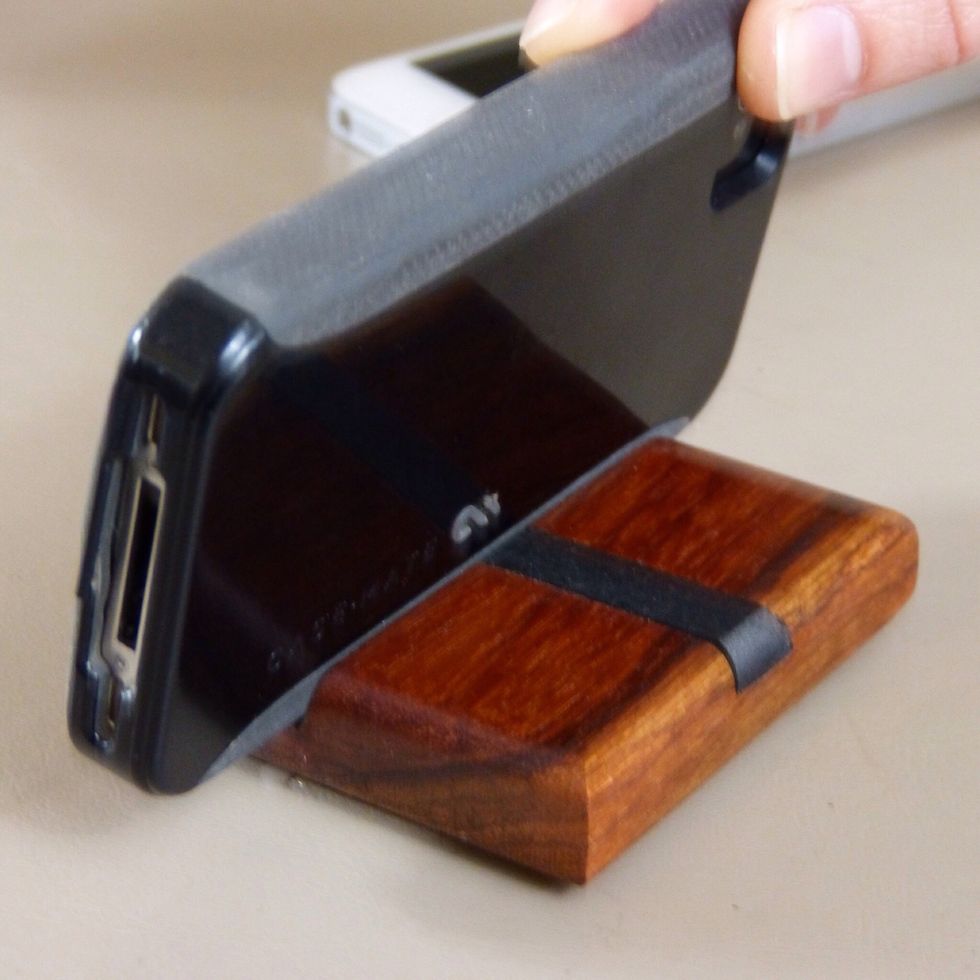 Or even a bigger case on this iPhone 4.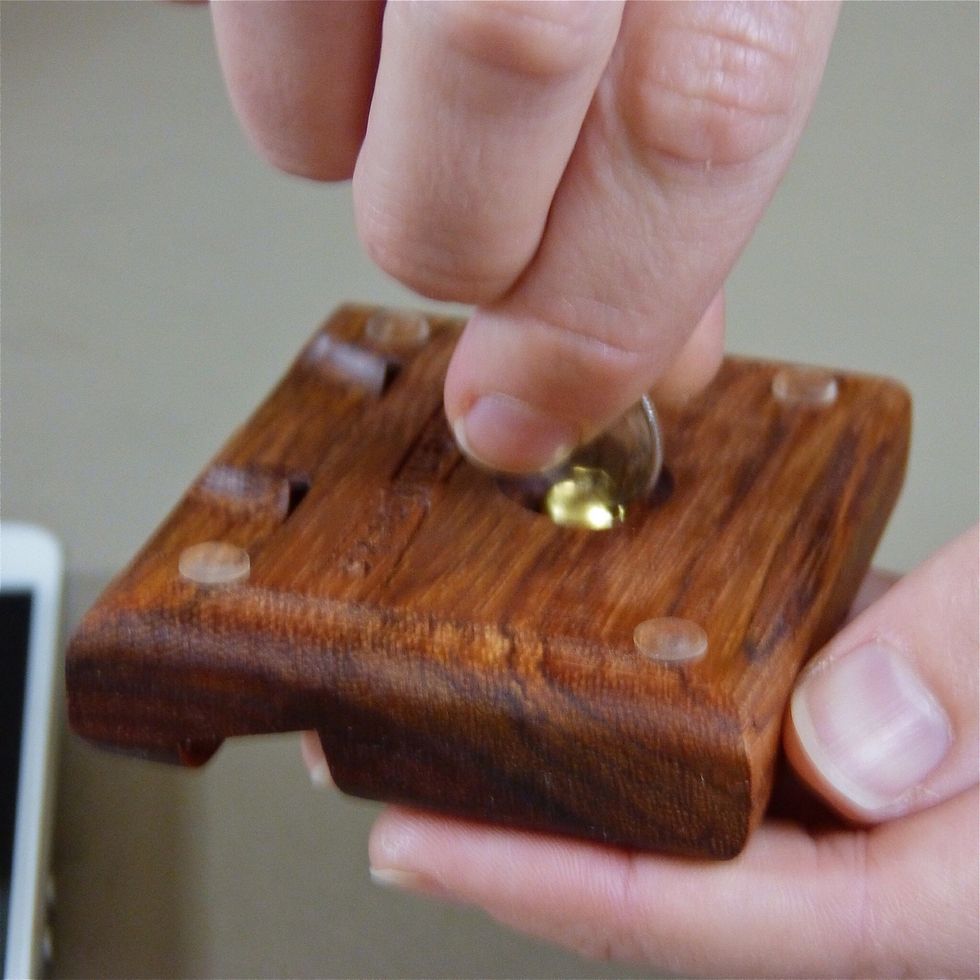 Make sure the slider does not move, and tighten the screw. Do NOT over tighten. (sorry the picture is not sharp)
Test the fit. If it is too tight move the slider back it a tiny bit. If it is to loose, move the slider up a tiny bit.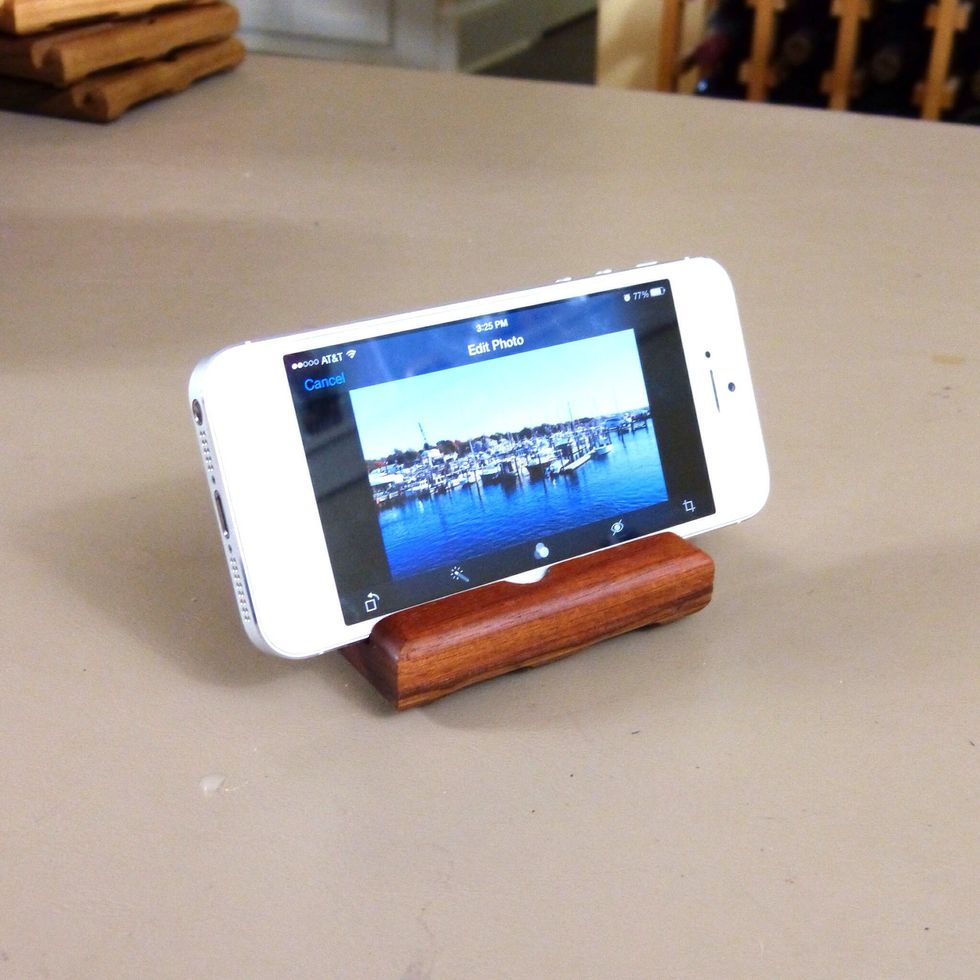 For a perfectly unobscured view in landscape to watch your movies.
1.0 Schuttenworks iPod/iPhone stand
A US dime