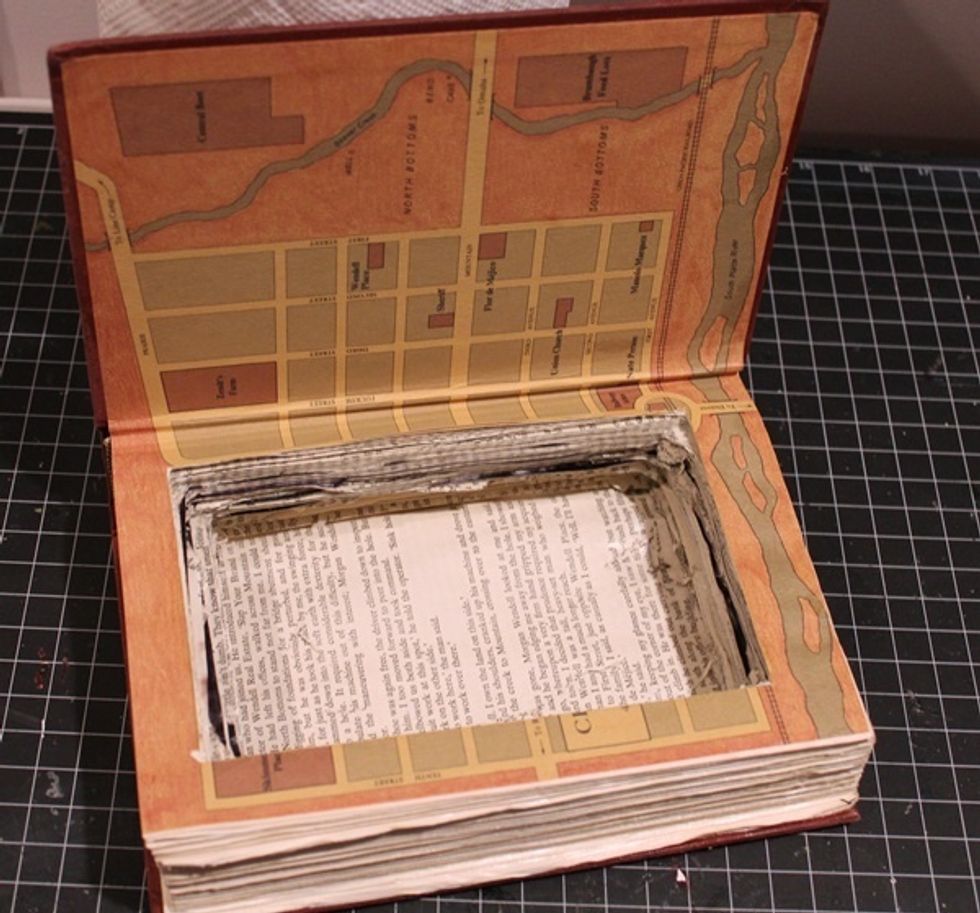 I started by cutting out the center of almost all of the pages of my old garage sale book. I lathered on a thick coat of modge podge.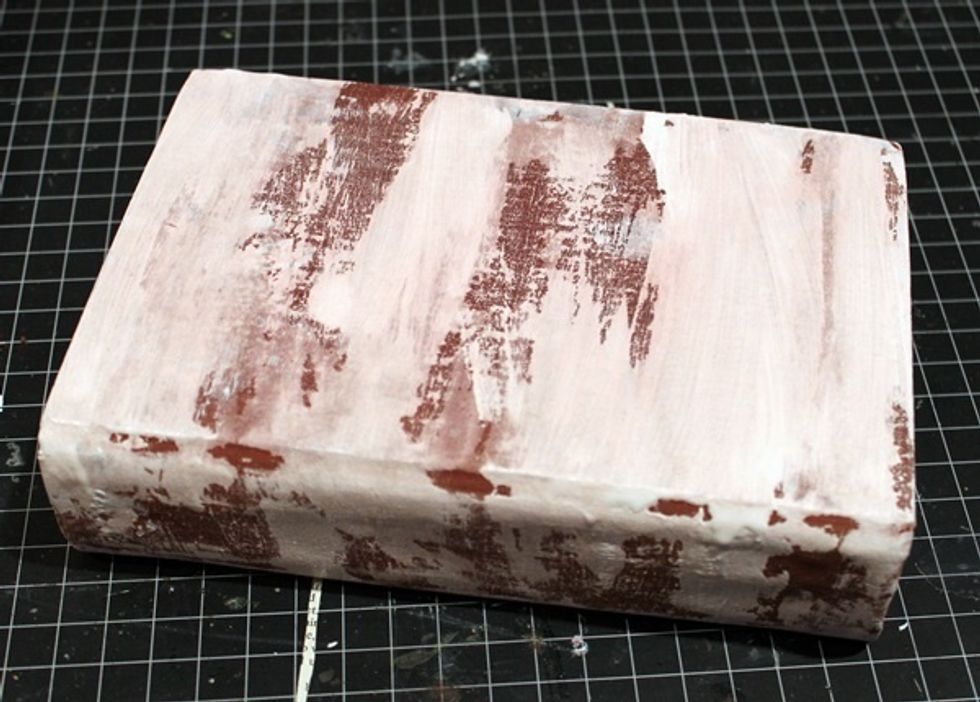 After my pages dried I coated the cover with a rough coat of Art Anthology gesso.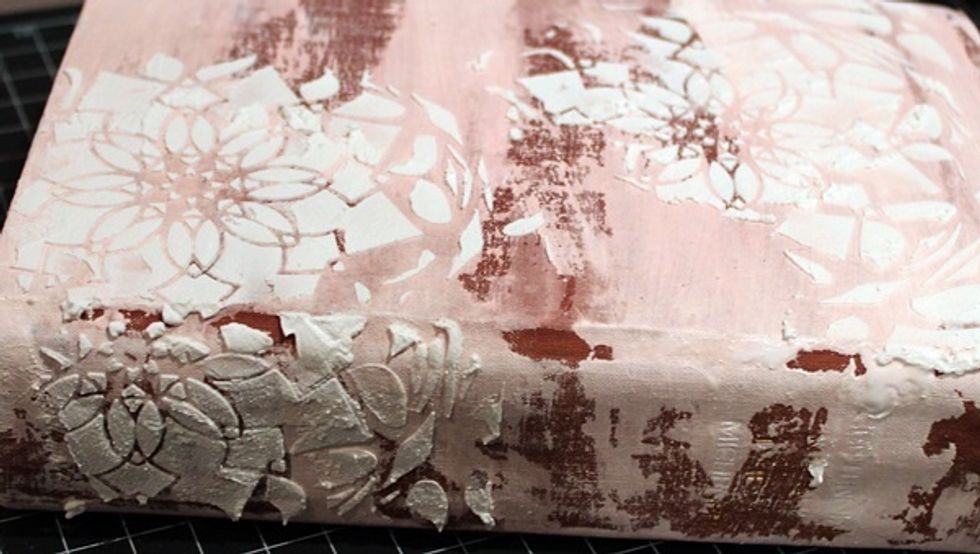 Then I thought a bit of texture would be nice so I grabbed my Kaleidoscope stencil and a bit of AA Stucco.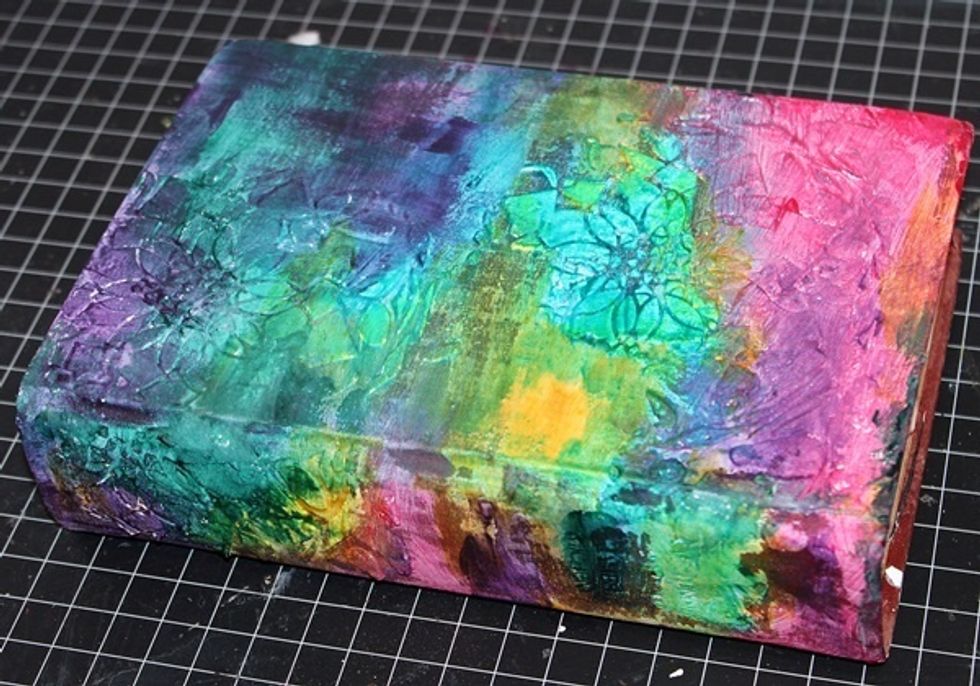 Finally it was time to start having fun! It was time to add some color!! So I started with a mix velvets.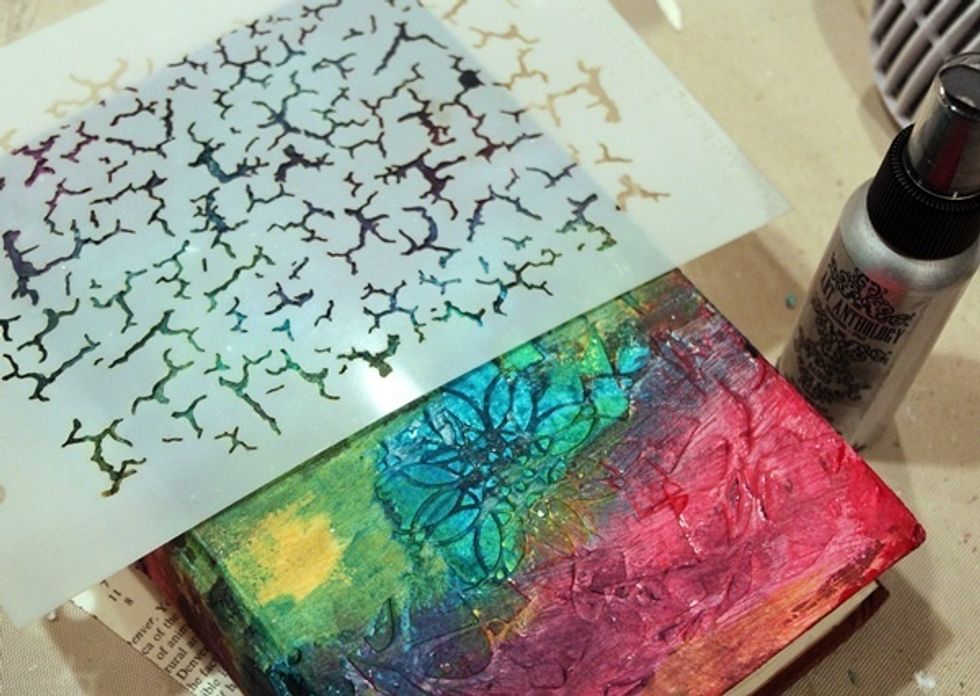 Now I was having so much fun I had to use my favorite AA combo, A bit of Raider Colorations and the Cracked Stencil.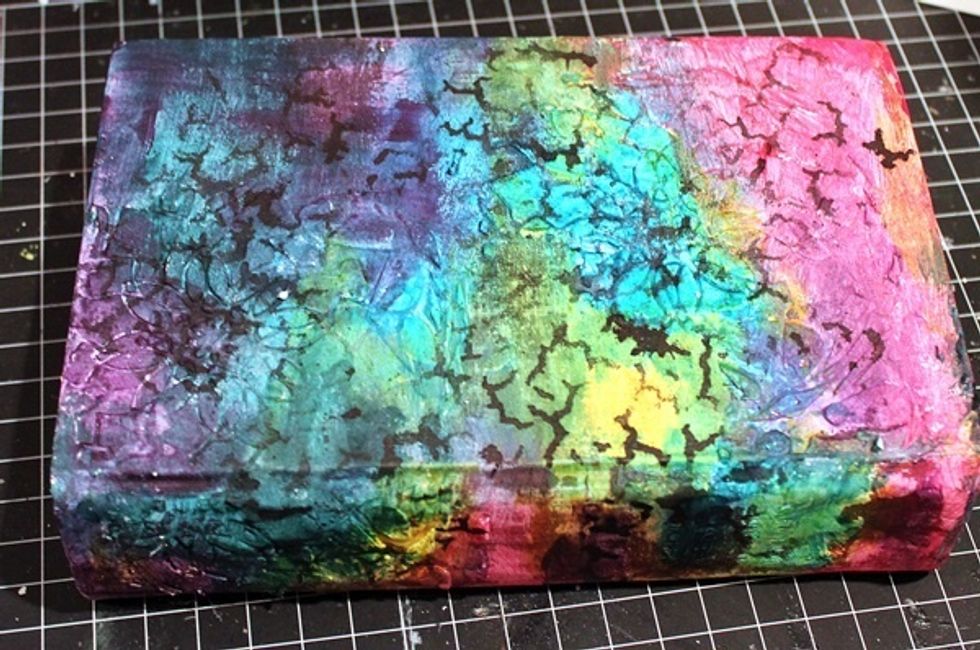 I just love the look it adds!!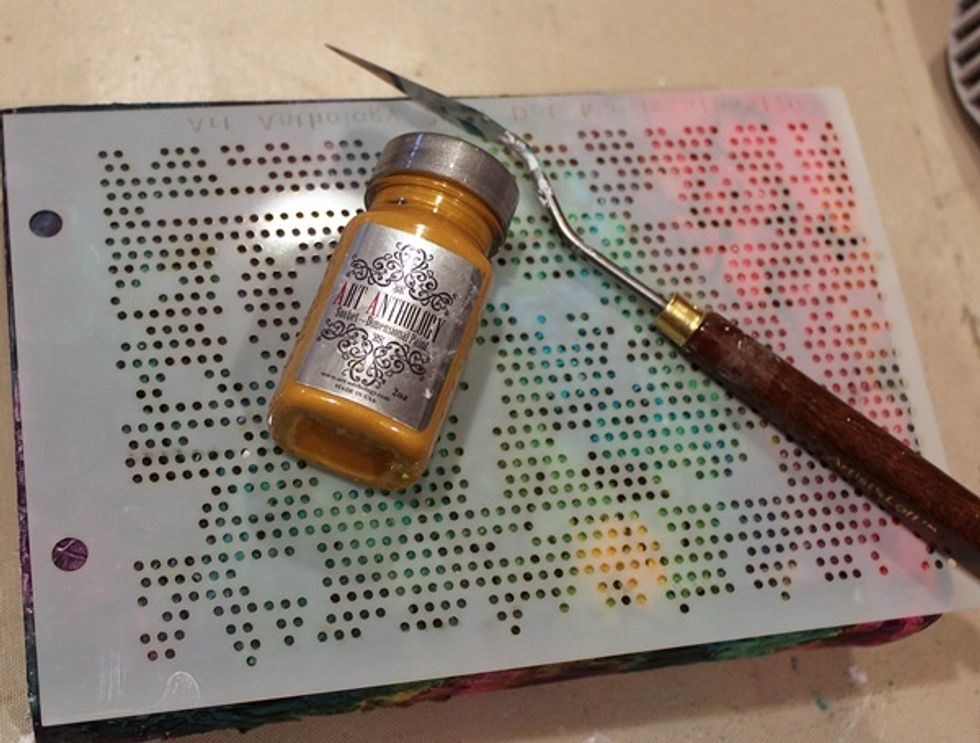 Next I wanted just a bit of sparkle so I added some Vegas Gold Sorbet through the fun Dot Matrix stencil.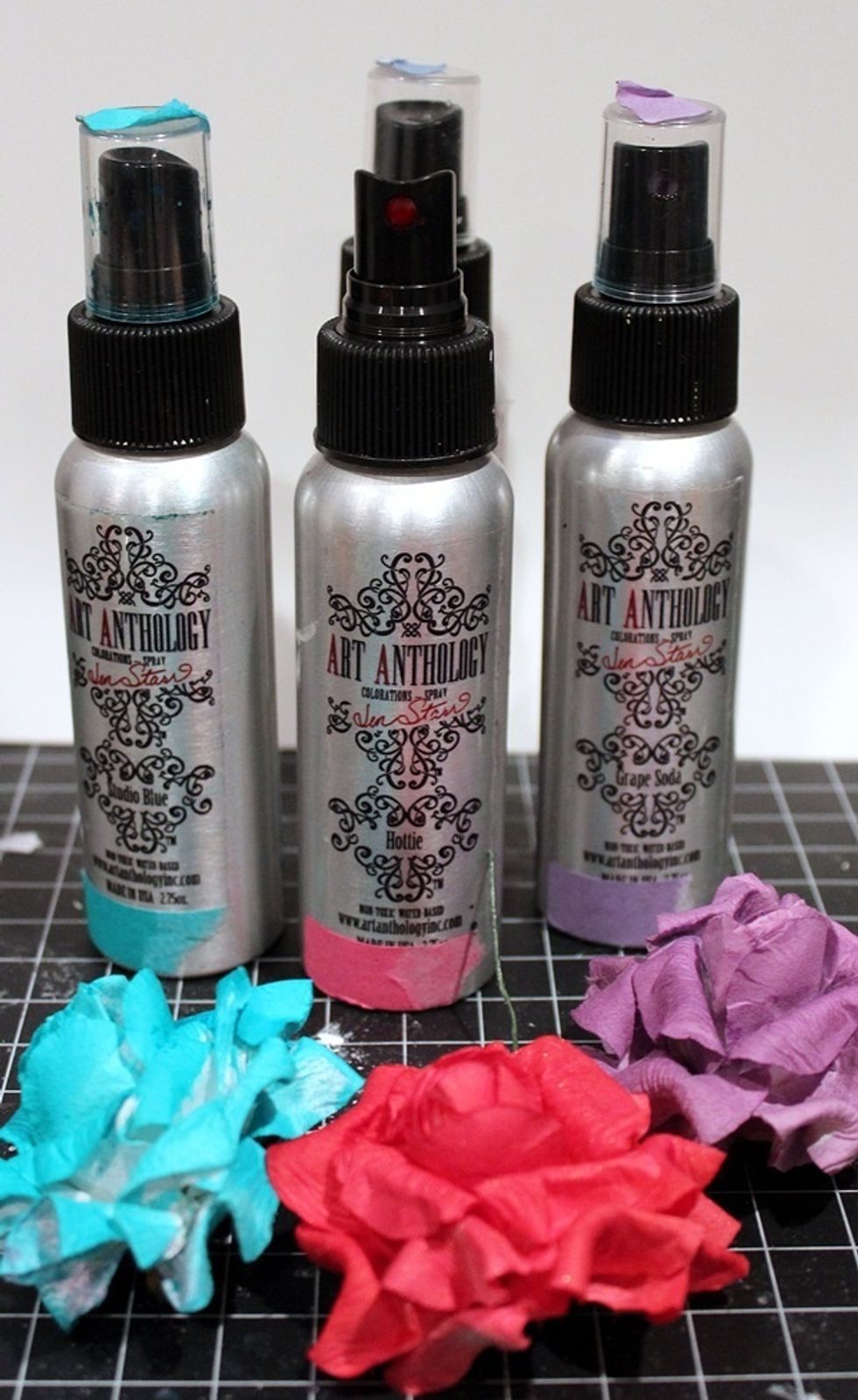 While all that color was drying I started coloring my flowers & ribbon. Tip: When you can try buy white or light or colored flowers and ribbon they are easily transformed.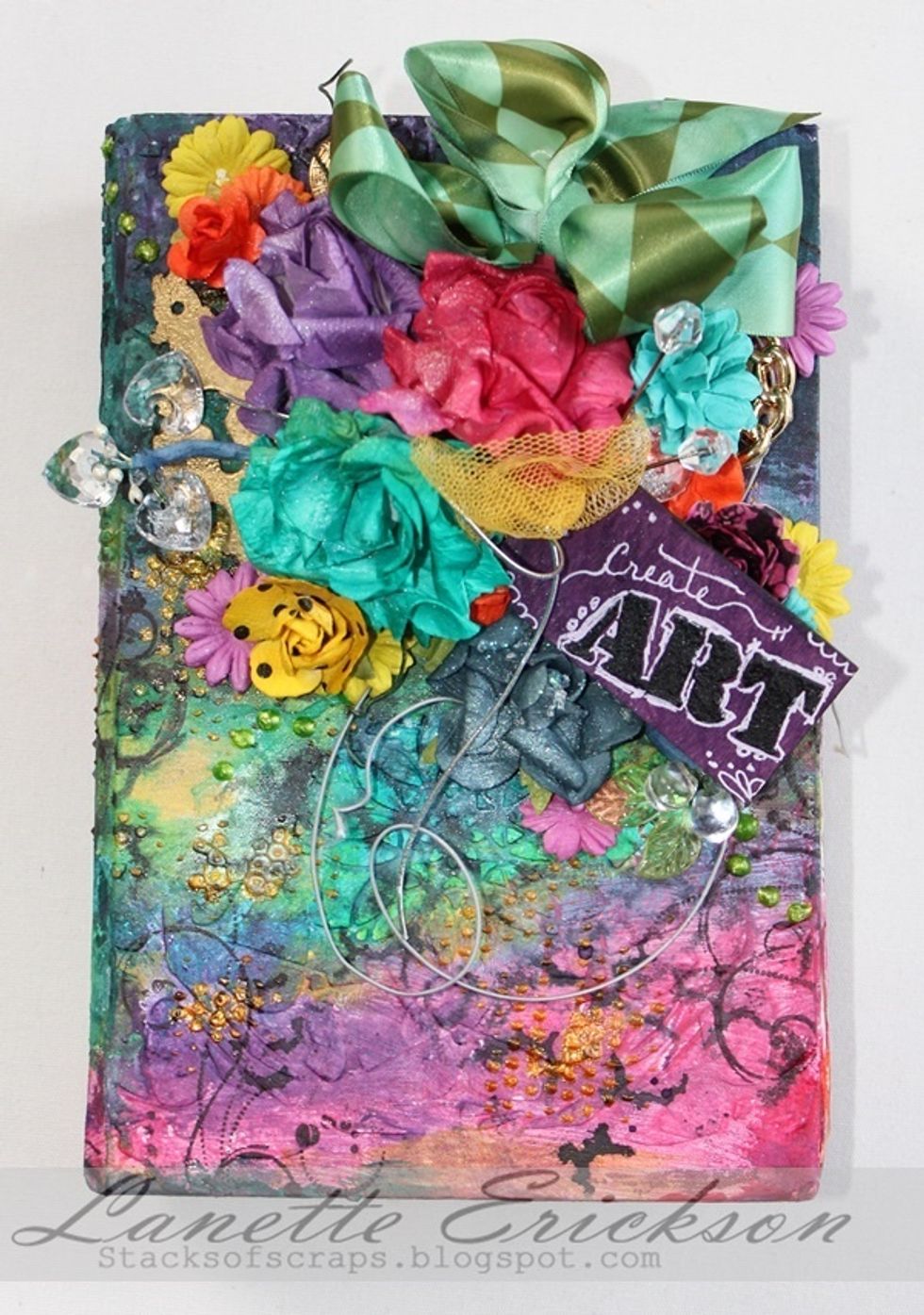 After everything was dry I started to pile my flowers, ribbon and miscellaneous bits on top of my book.
Isn't pretty!
Gesso
Stucco
Vegas Gold- Sorbet
Lemon Tart -Velvet
Fiesta -Velvet
Mardi Gras Velvet
Fiji -Velvet
Glorious- Colorations
Plush - Colorations
Patience - Colorations
Raider - Colorations
Juicy - Colorations
Peacock Feathers - Colorations
Grass - Colorations
Dot Matrix- Stencil
Kaleidoscope -Stencil
Cracked -Stencil
Art Anthology
Art Anthology is a manufacturer of dimensional mediums.\n\nCome chat with us in our Facebook Group: Art Anthology Adventures in Art