Tap Settings on the Home Screen, then select Mail, Contacts, Calendars on the left hand side, then Add Account near the top right of the screen.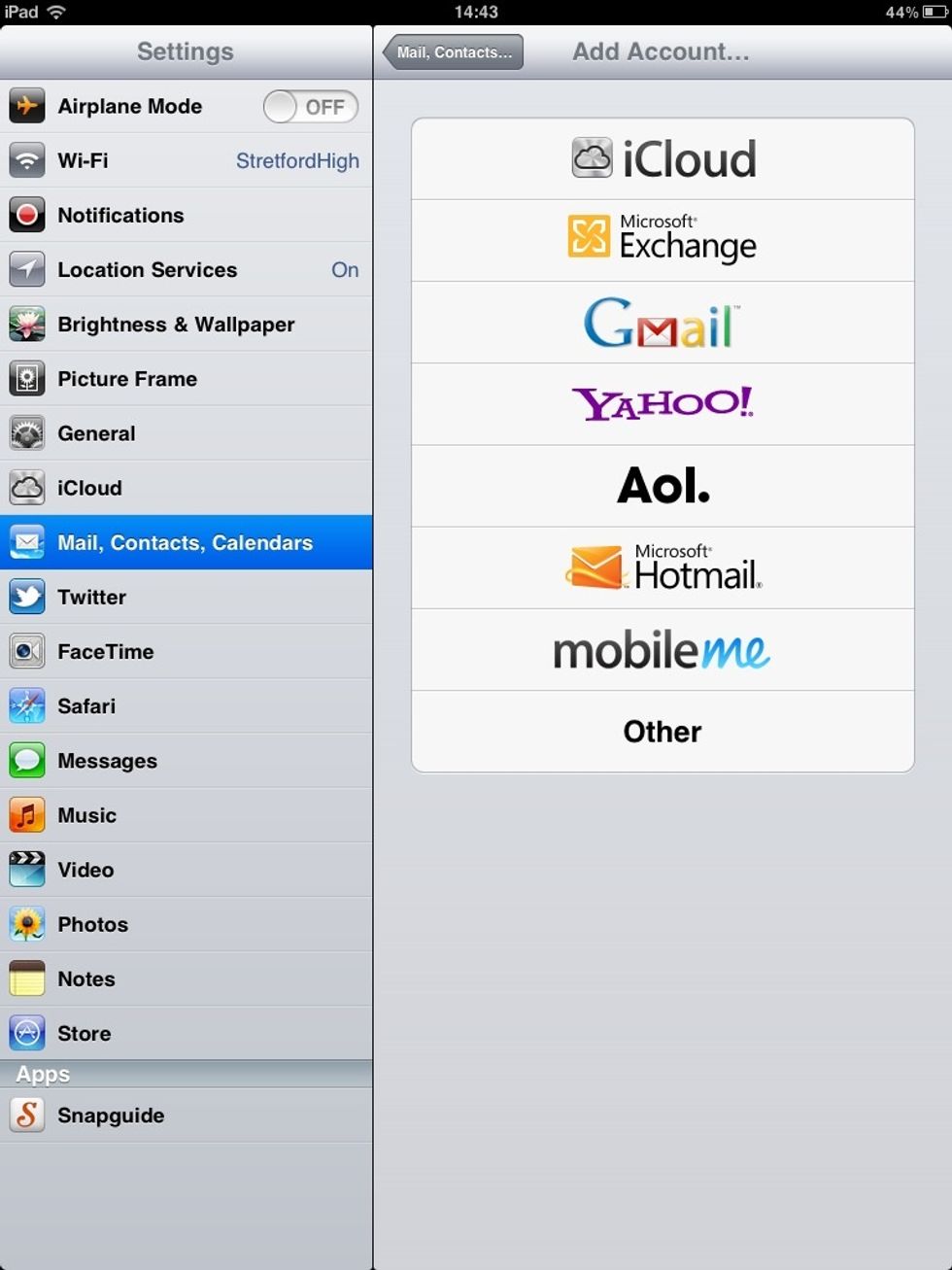 Choose Microsoft Exchange
Add your details: your username and email address are the same e.g jkeating@stretfordhigh.com. The password will be the one you use for the website.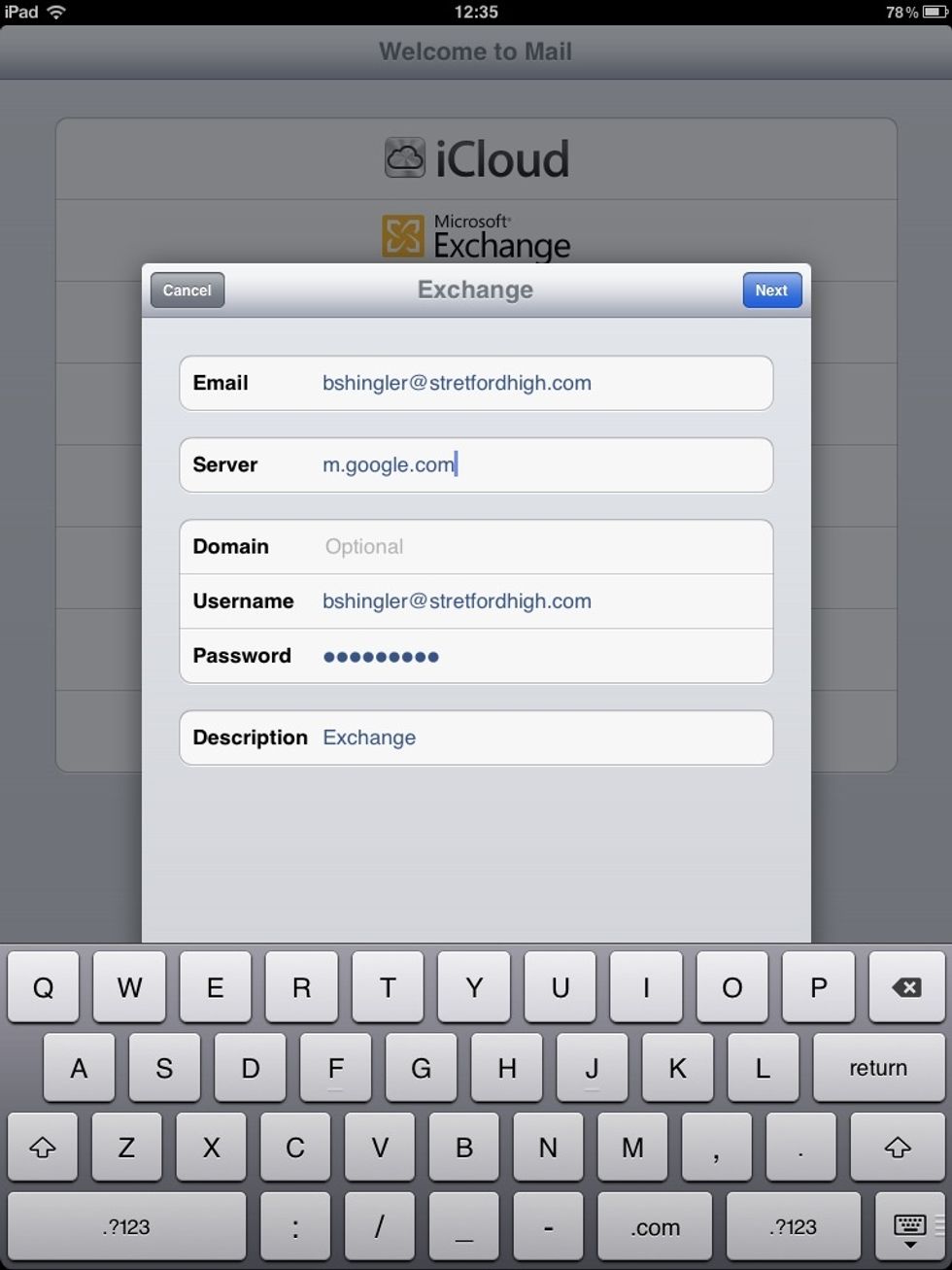 Leave Domain blank, and enter 'm.google.com' for the server. Hit Next
Turn on Mail, Contacts, Calendars. Hey presto! You're done. You can now access your emails, calendars, and contacts via the iPad.
The creator of this guide has not included tools