Add Your Becel RFH Email Signature Badge
8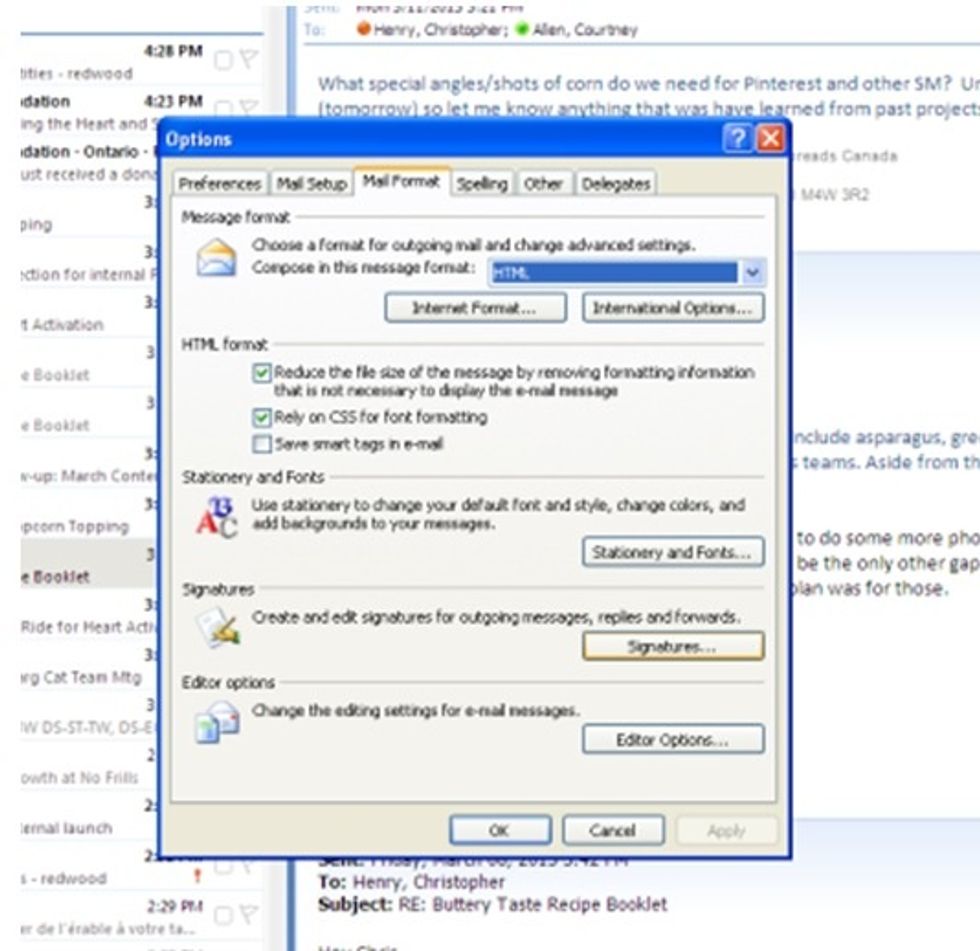 Open your Signature settings in Outlook (Tools > Options > Mail Format > Signatures)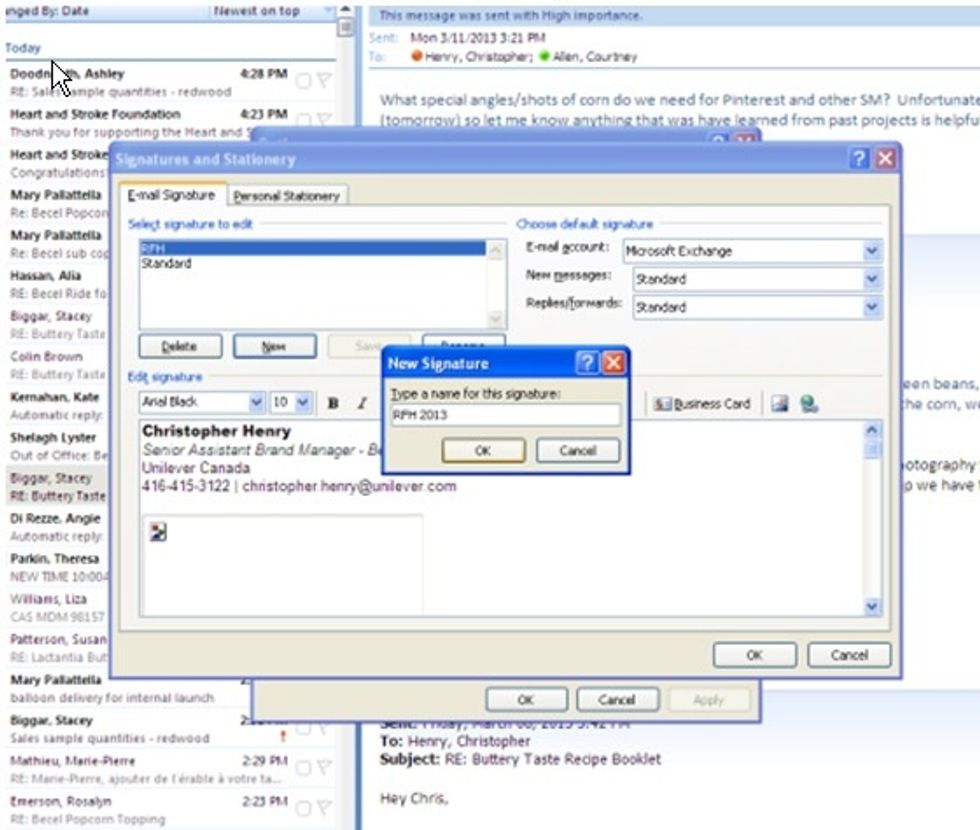 Create a new email email signature to be used for your Becel Ride for Heart email badge.
Go to the start menu and select Run (in the bottom right corner). Enter the below text in the dialog box and hit OK. %userprofile%\Application Data\Microsoft\Signatures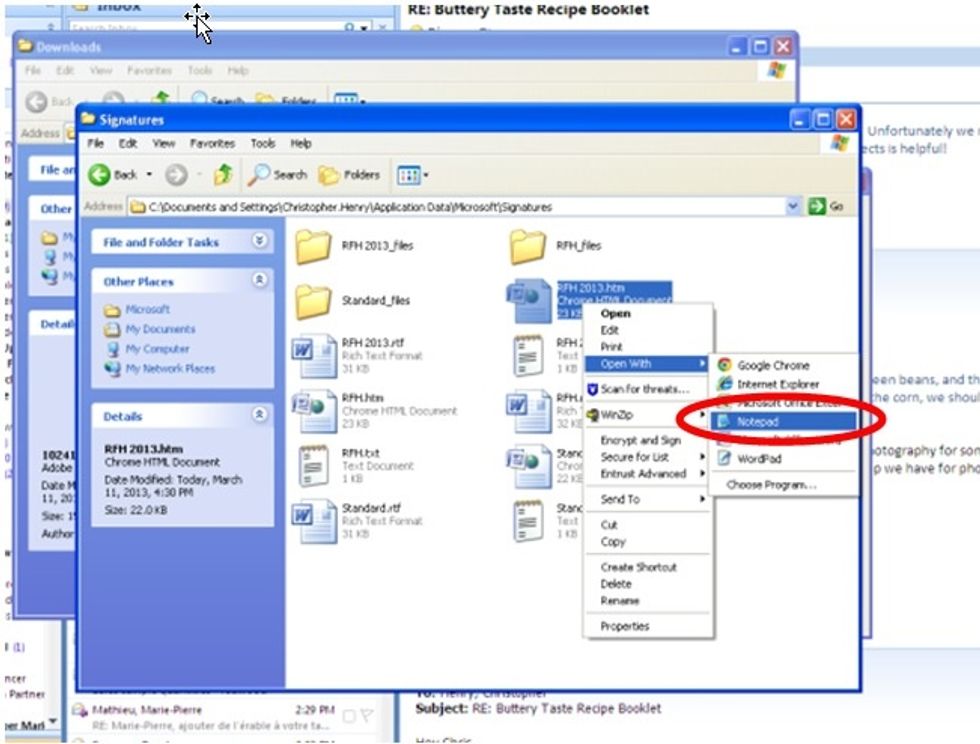 A window named 'Signatures' will open. Find the file with the name of the signature you just created and the extension '.htm'. Right click on the file and select Open with > Notepad.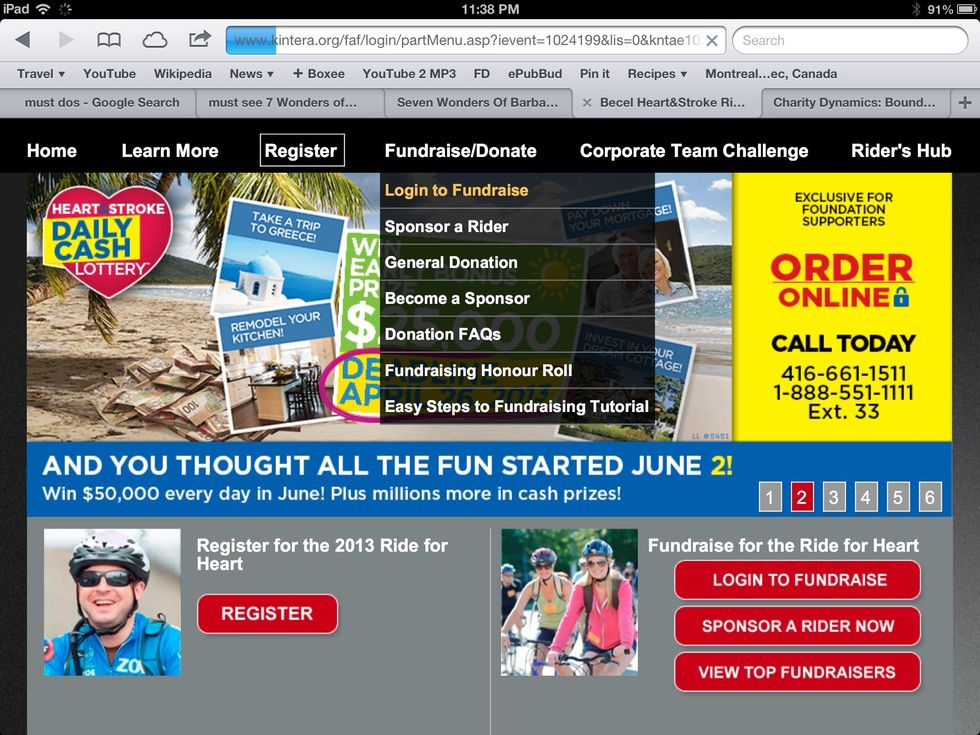 Log into your fundraising profile on www.rideforheart.ca using the log in information provided to you when you registered.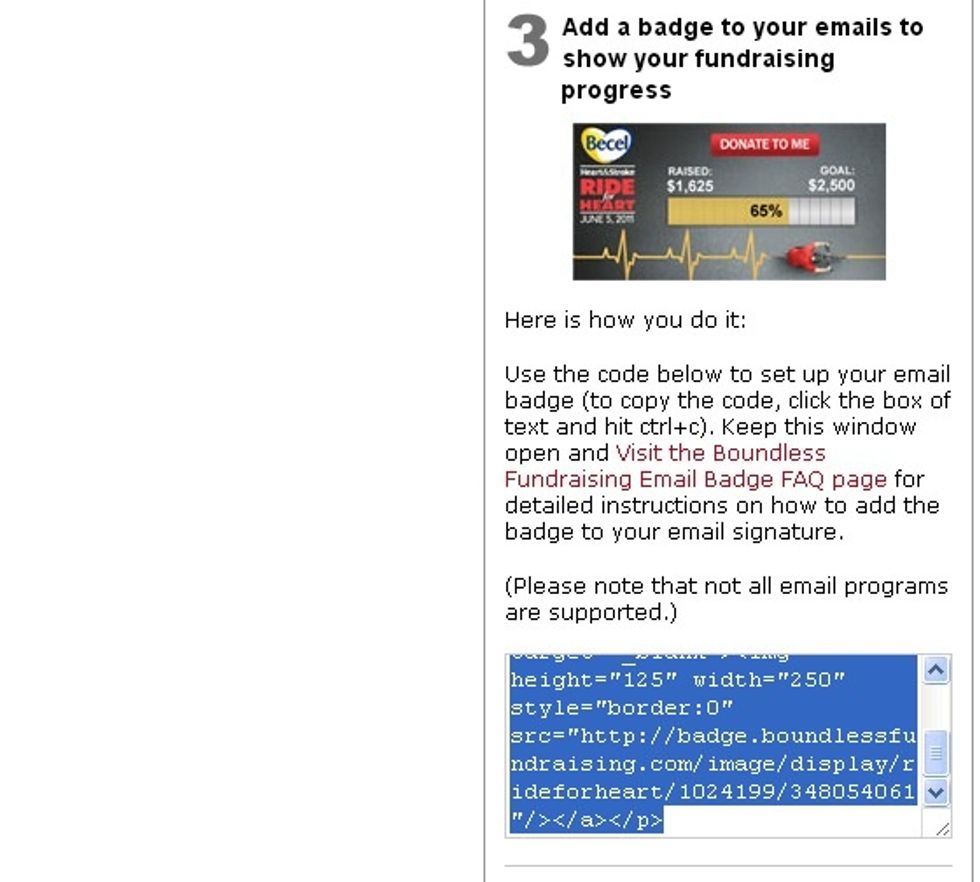 Scroll down to the bottom of the page of your fundraising headquarters page until you find a box with HTML code on the right. Select all and copy all of the text in the box.
Return to the Notepad file you opened earlier for your Signature.htm file. Select all of the text already there, and delete it. Replace it with the text you copied from your Ride for Heart page.
Save the Signature.htm file and close it, then return to your Microsoft Outlook signature options.
Behold your beautiful new email signature badge! You can add any other personal information you want to the signature, like you would with a normal signature. You're done!
Your laptop (with Outlook 2007)
5 minutes