Finely grate the zest of the lemon (no white pith please!).
Finely chop the chilli (watch those fingers!).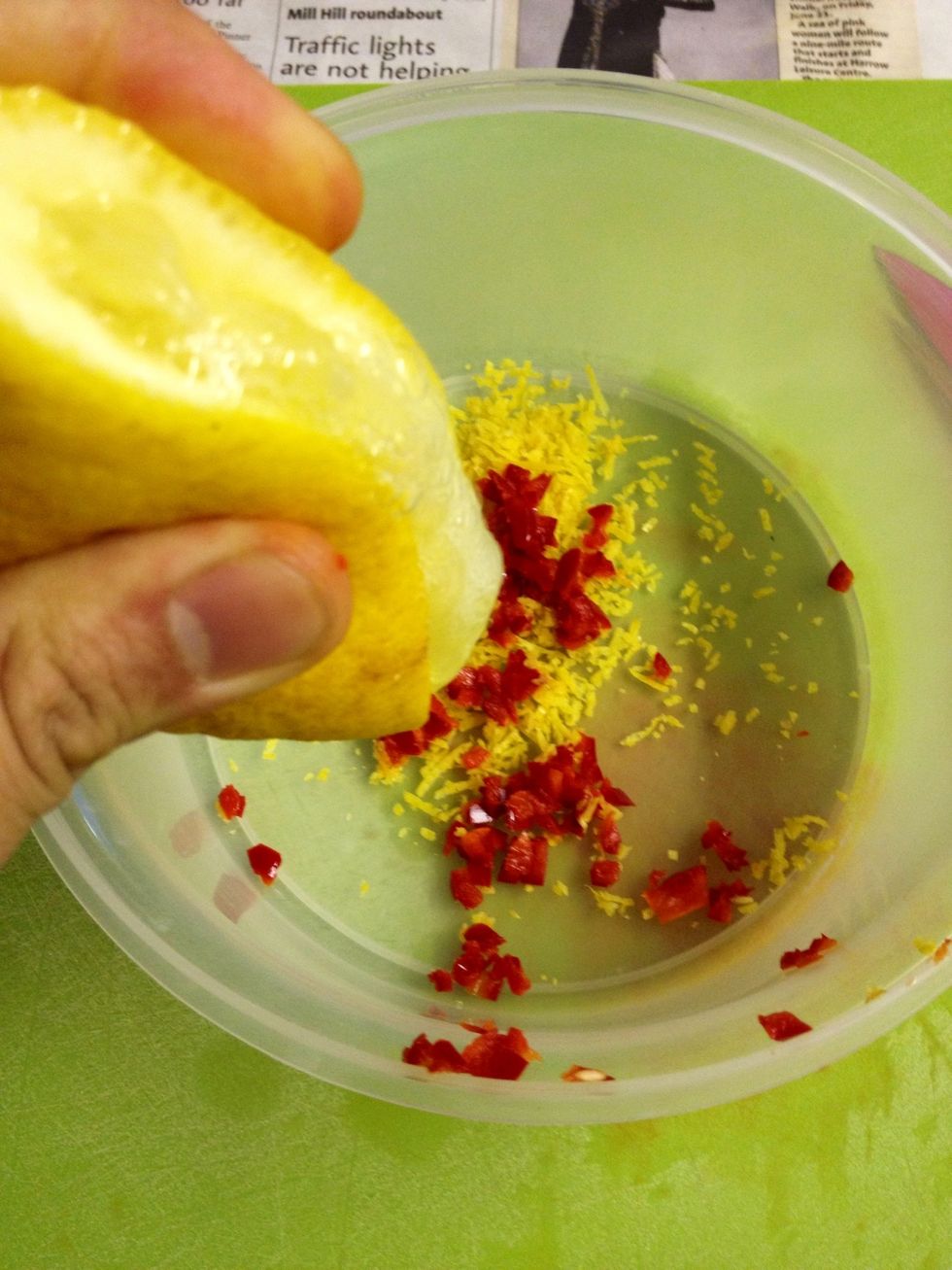 Add a squeeze of lemon (easy peasy...).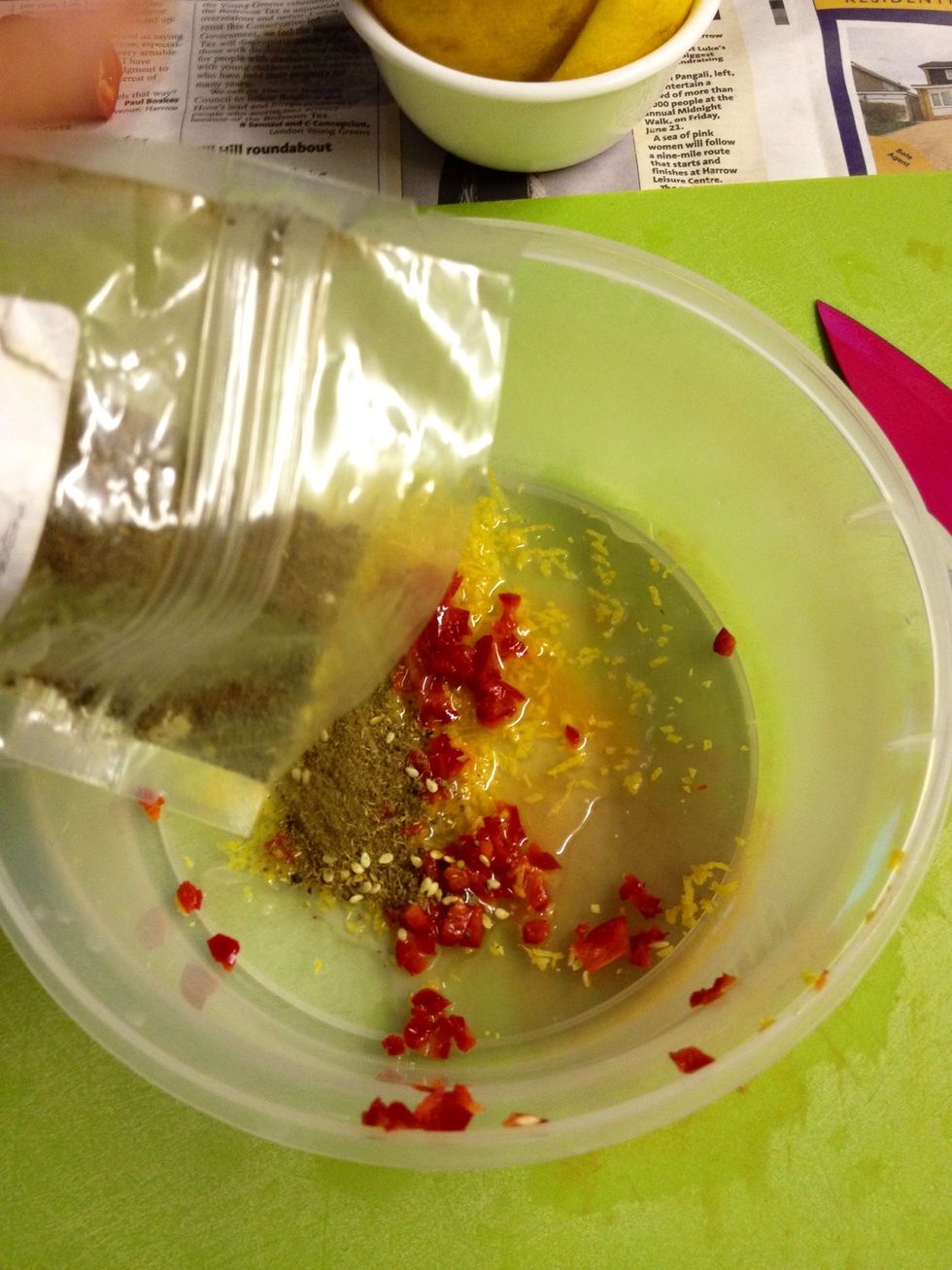 Add the za'atar (it's got a lovely fragrance).
Mix in the tub of hummus (is it hummus or houmous?)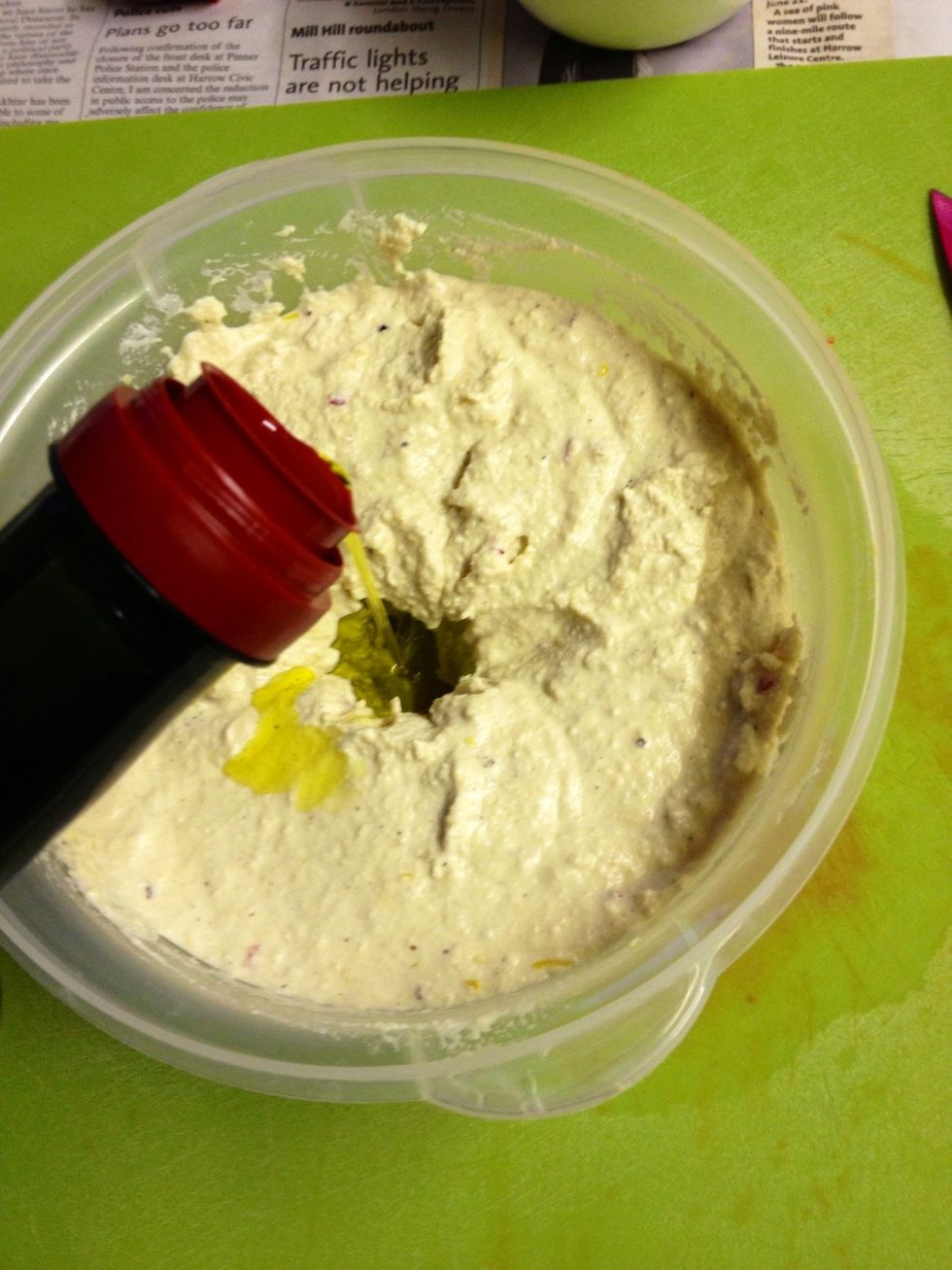 Make a circular well in the middle of the hummus and pour in the olive oil (it's where the magic happens!).
Sprinkle over some sunflower seeds (adds a bit of crunch!).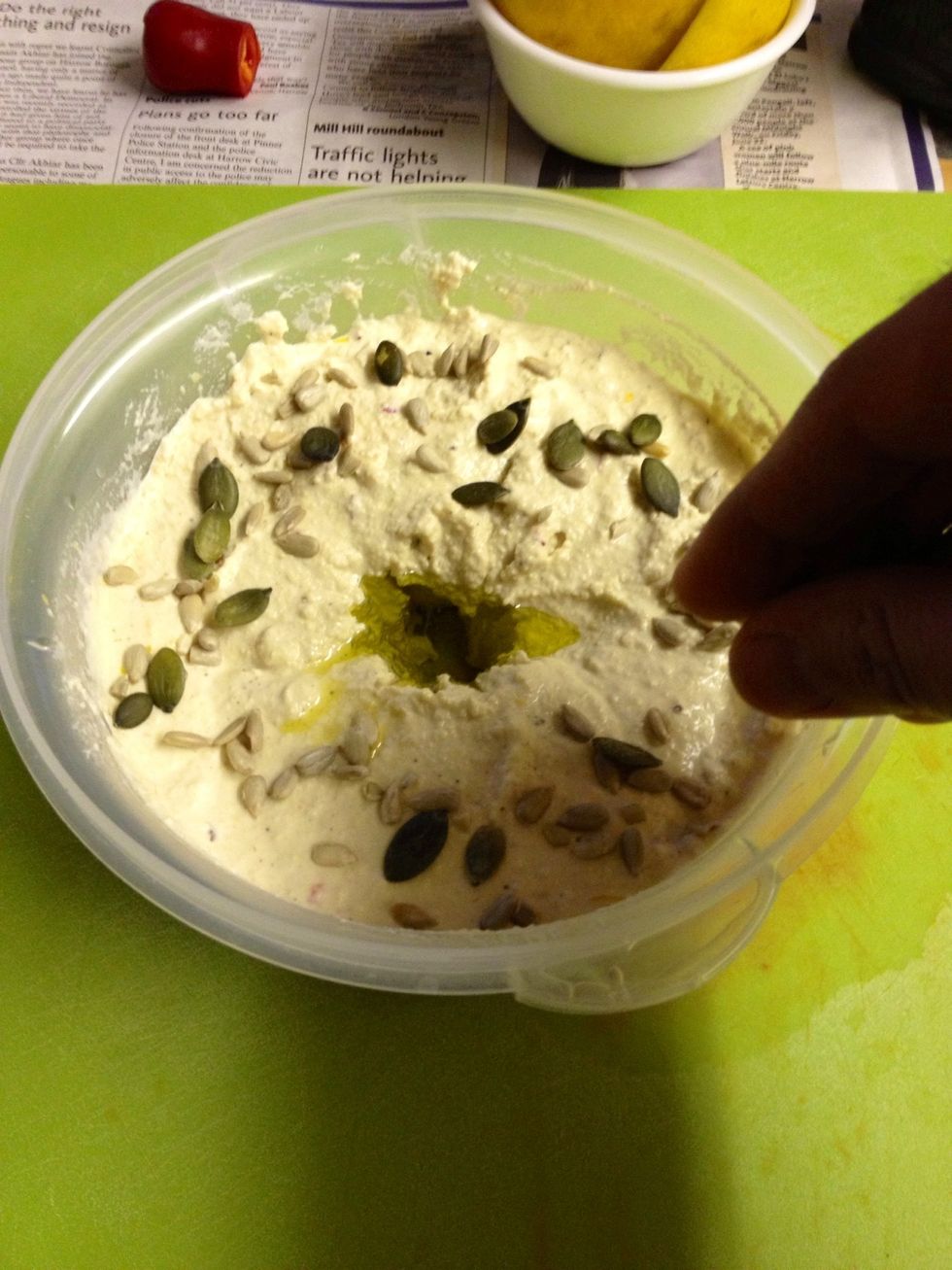 Sprinkle over some pumpkin seeds (adds more crunch!).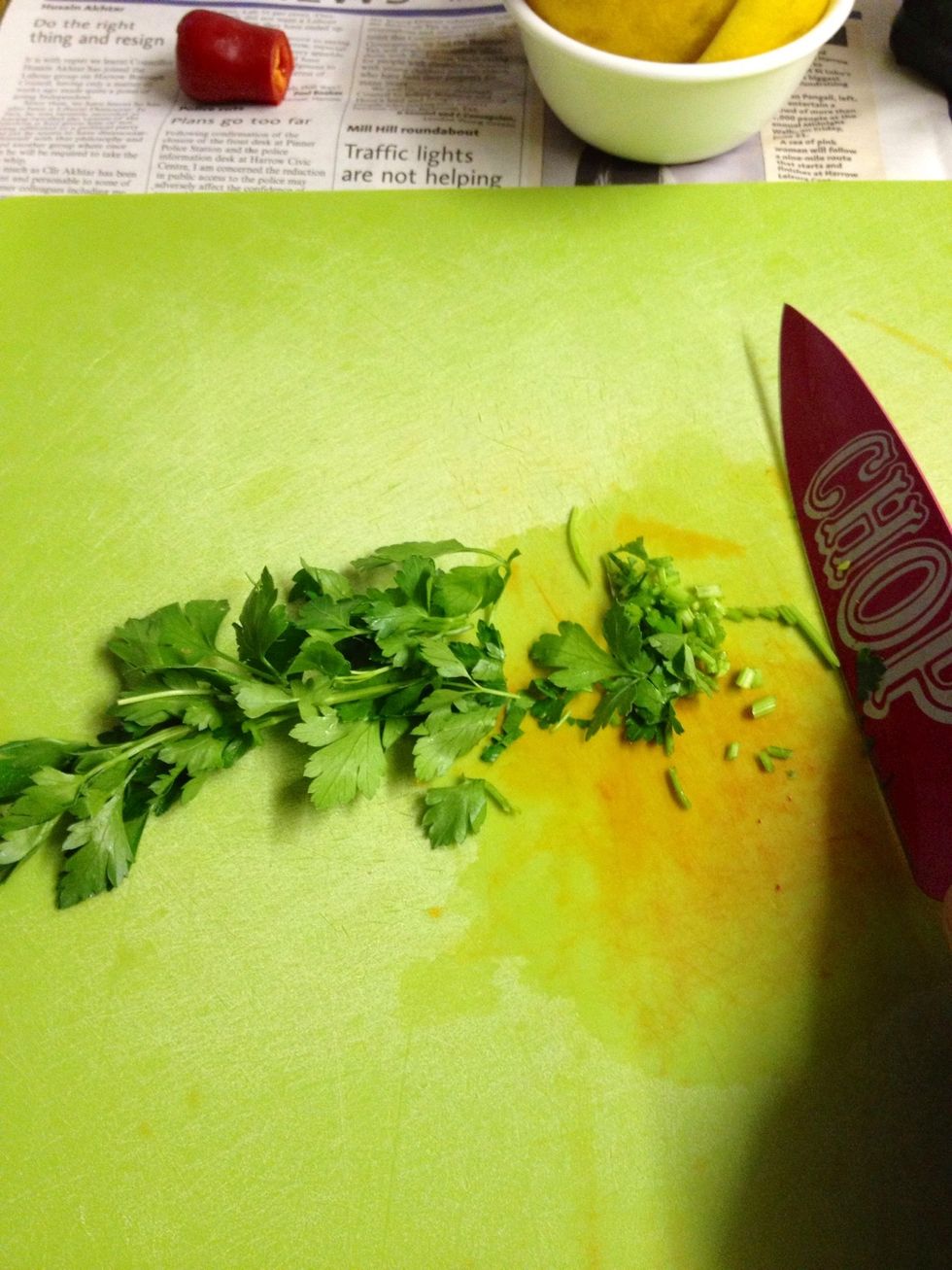 Chop the flat-leaf parsley and sprinkle over the hummus.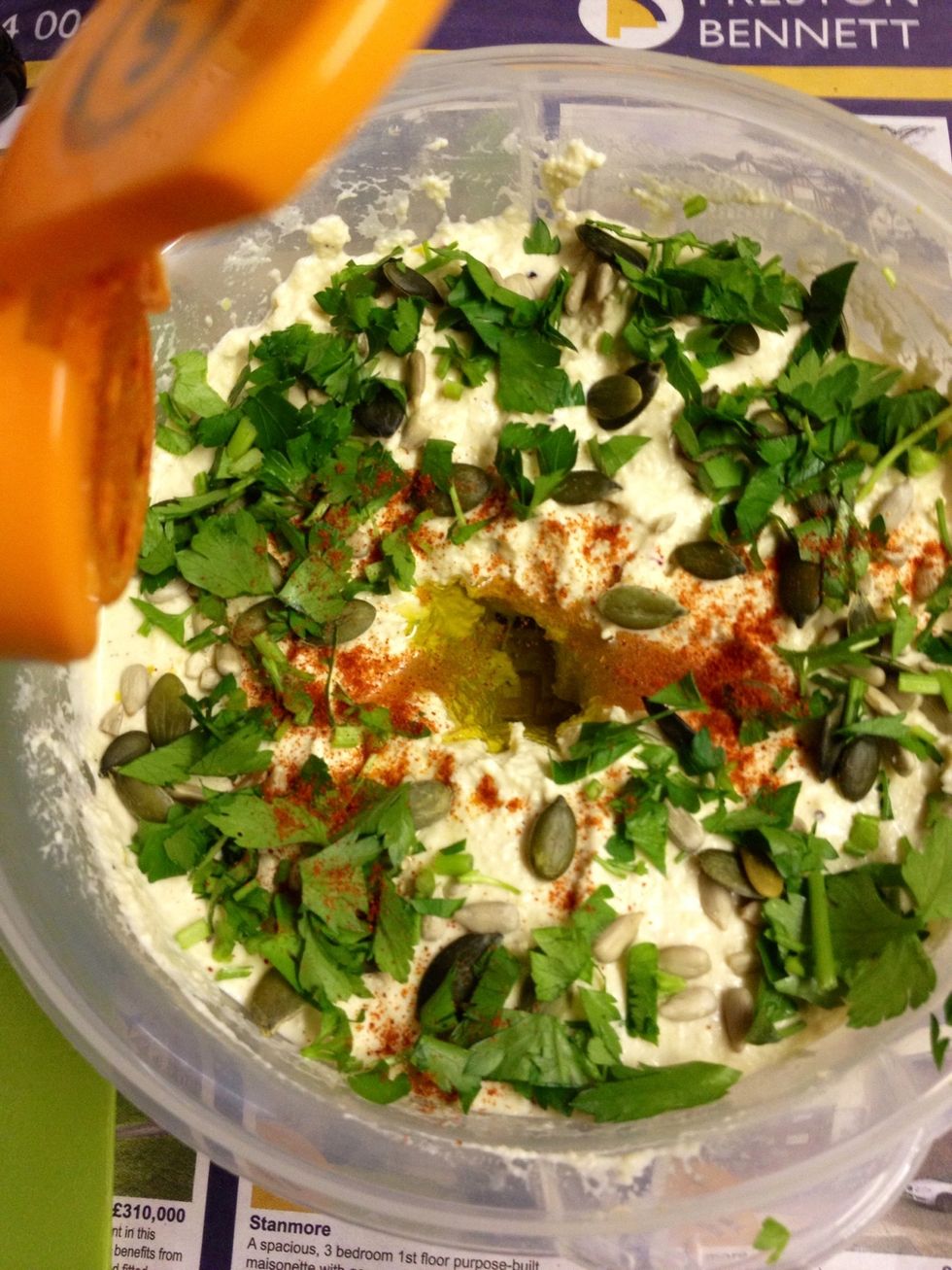 Finally, pepper (don't add black pepper!) over some smoked paprika, and sit back and enjoy your hummus... with a twist!
1.0 tub of shop-bought hummus
1/2 red chilli
1.0 lemon
1.0tsp za'atar
1.0tsp sunflower seeds
1.0tsp pumpkin seeds
2.0pch smoked paprika
flat-leaf parsley
3.0Tbsp olive oil