Add Tiny LED Lights to a Paper Grave Stone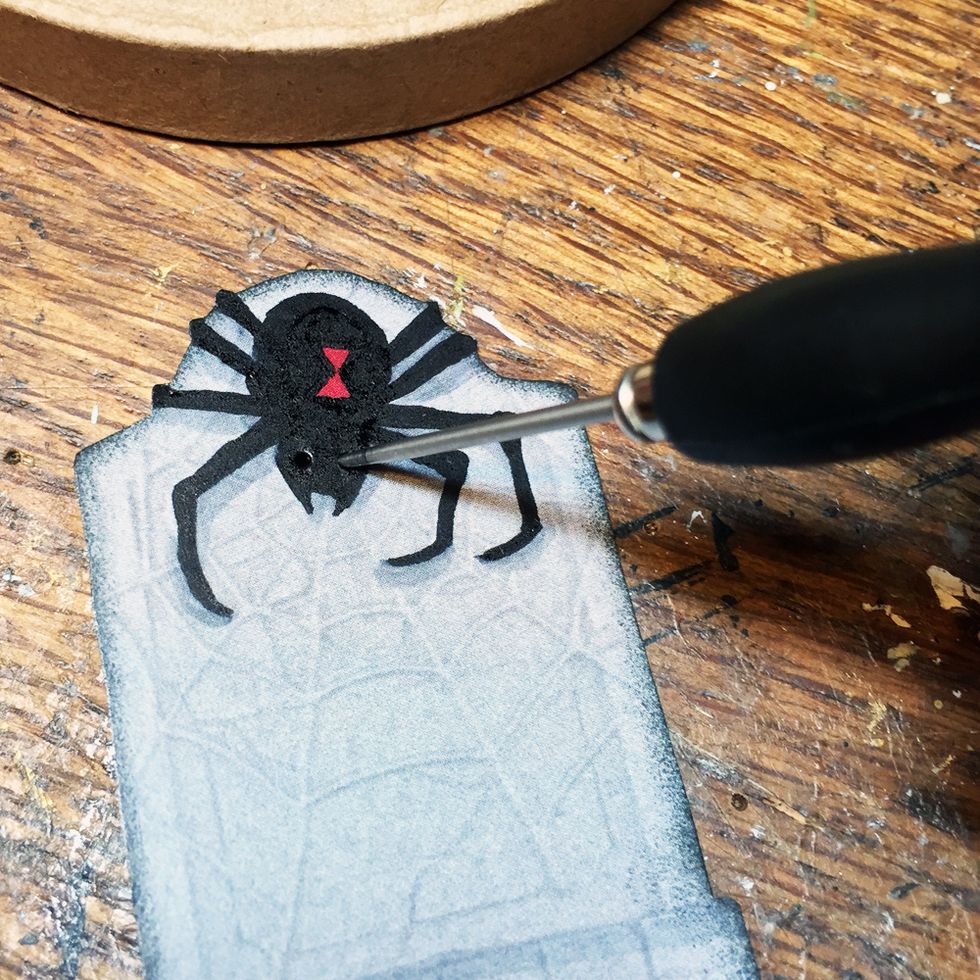 Cut out the image you want to use. Color parts of the image and ink the edges if you want to do that. Using an awl or other pointed tool poke holes through the paper where you want the lights.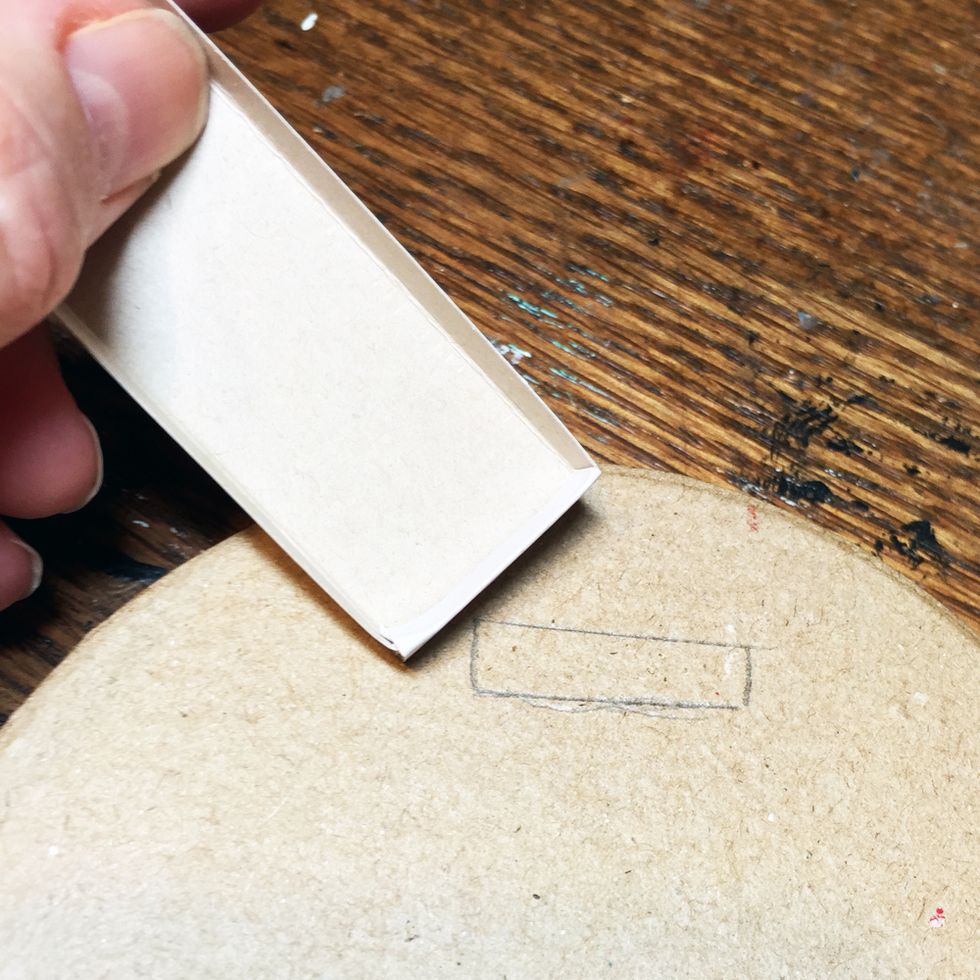 Using the inside of one of the matchboxes, trace around the bottom of the matchbox where you want the grave stone to go on the paper mache box.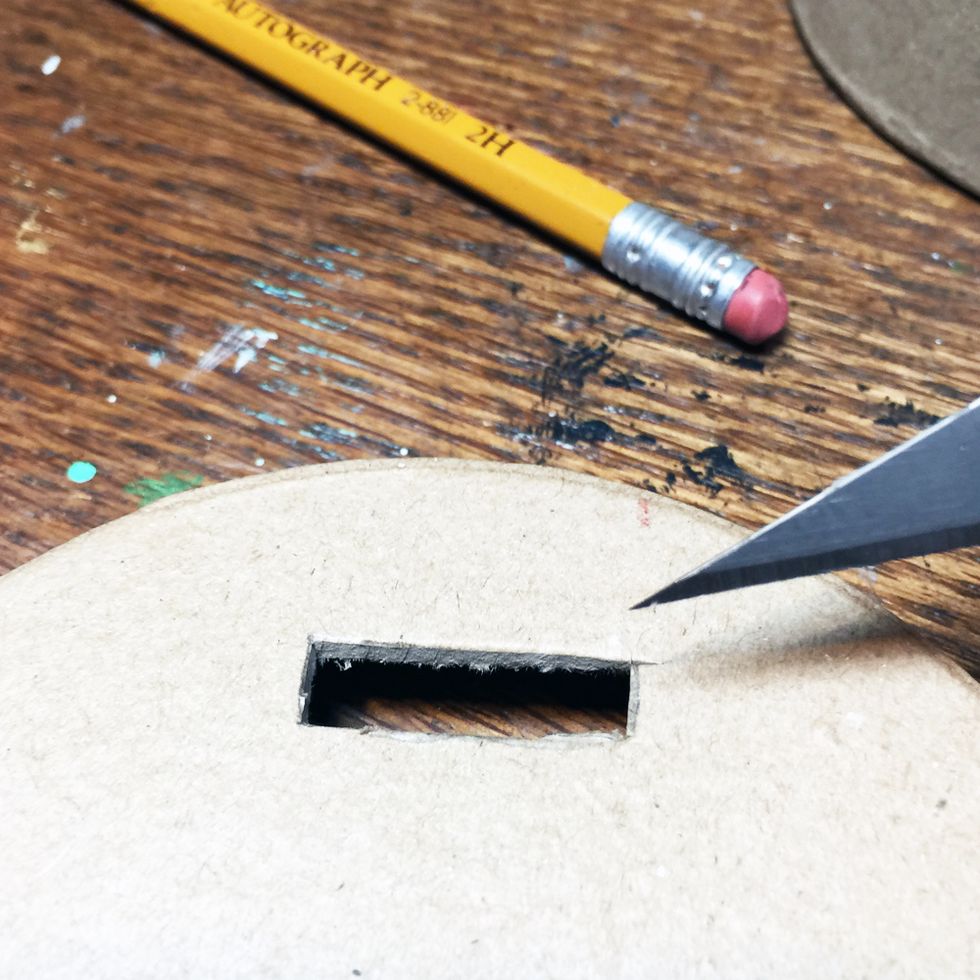 Cut that piece out with a sharp craft knife.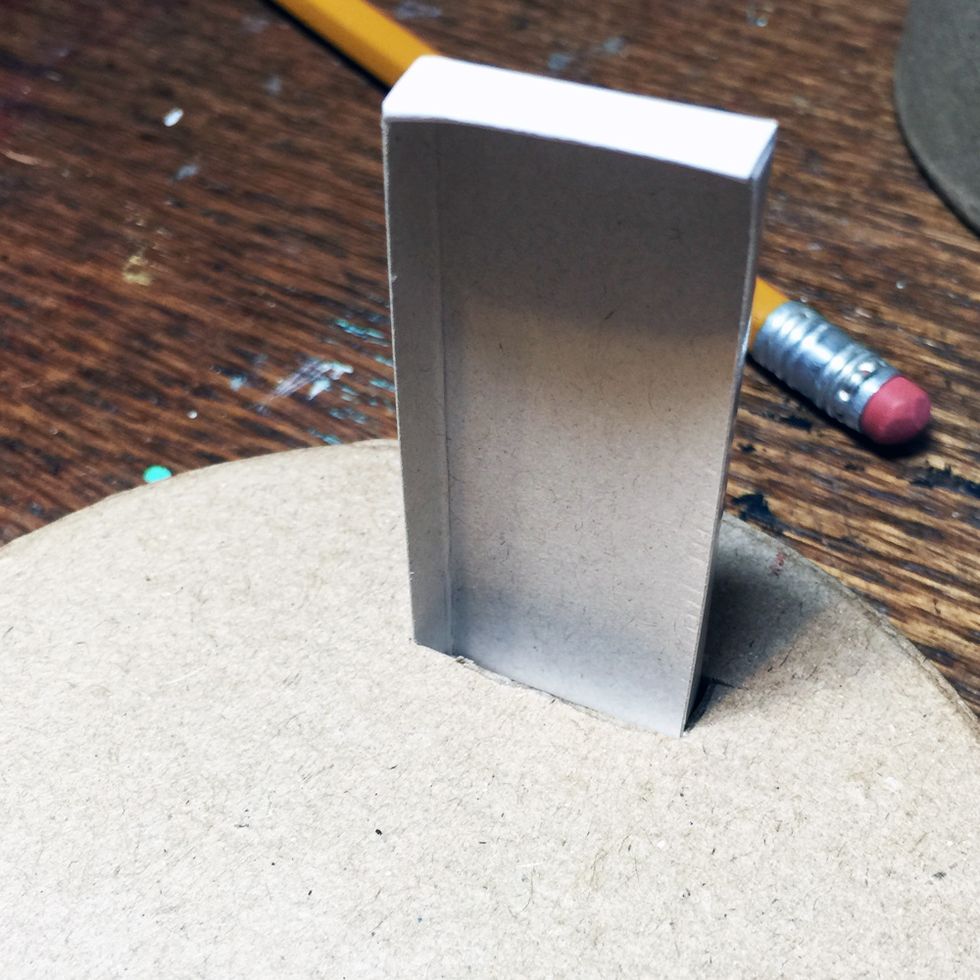 Test to see if the matchbox fits in the hole.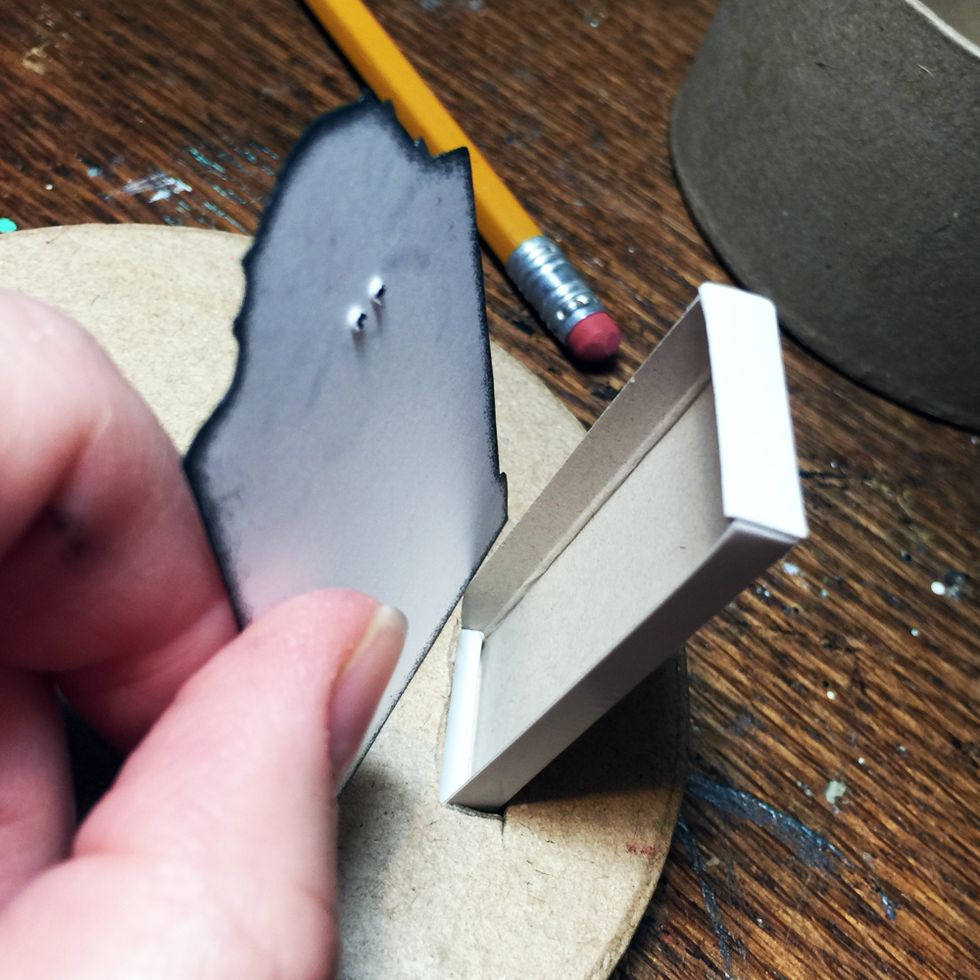 Test to see if the eye holes on the grave stone image will be inside the matchbox and that you will still have some of the matchbox to stick in the hole.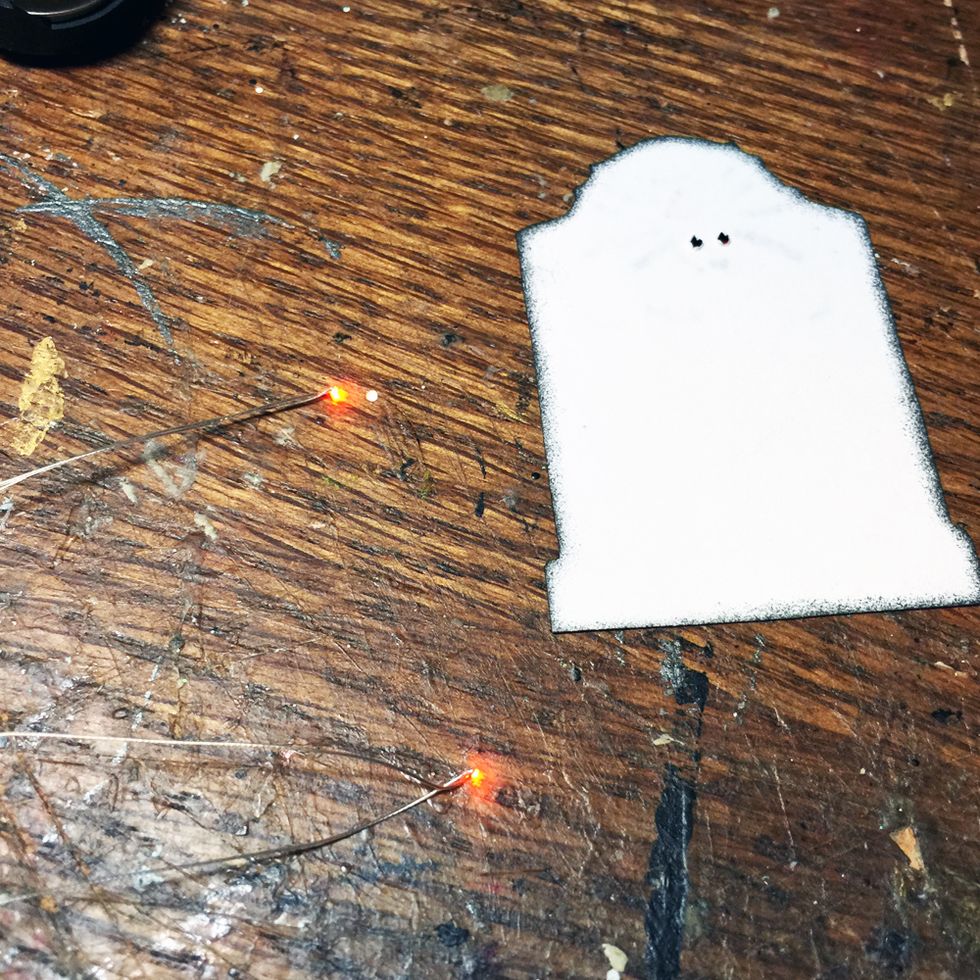 Turn on the LEDs and arrange the wires so they aren't tangled.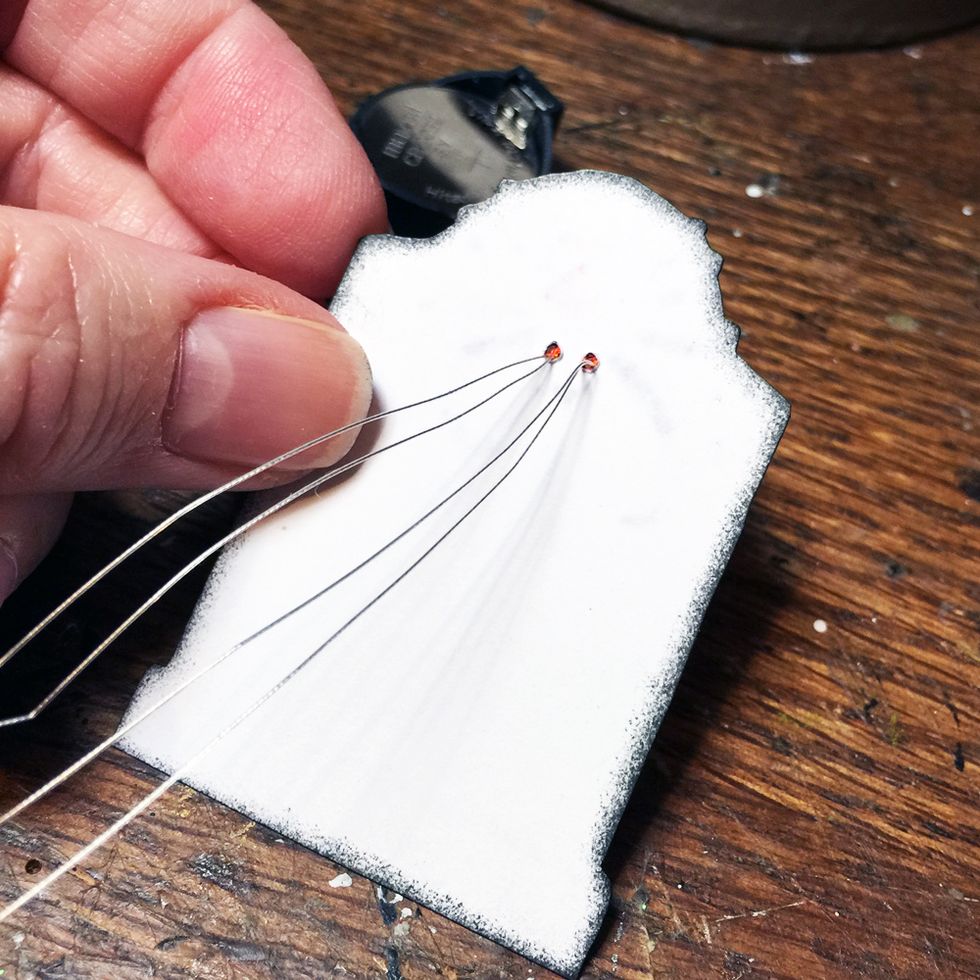 Test the LEDs in the eye holes to see if they fit.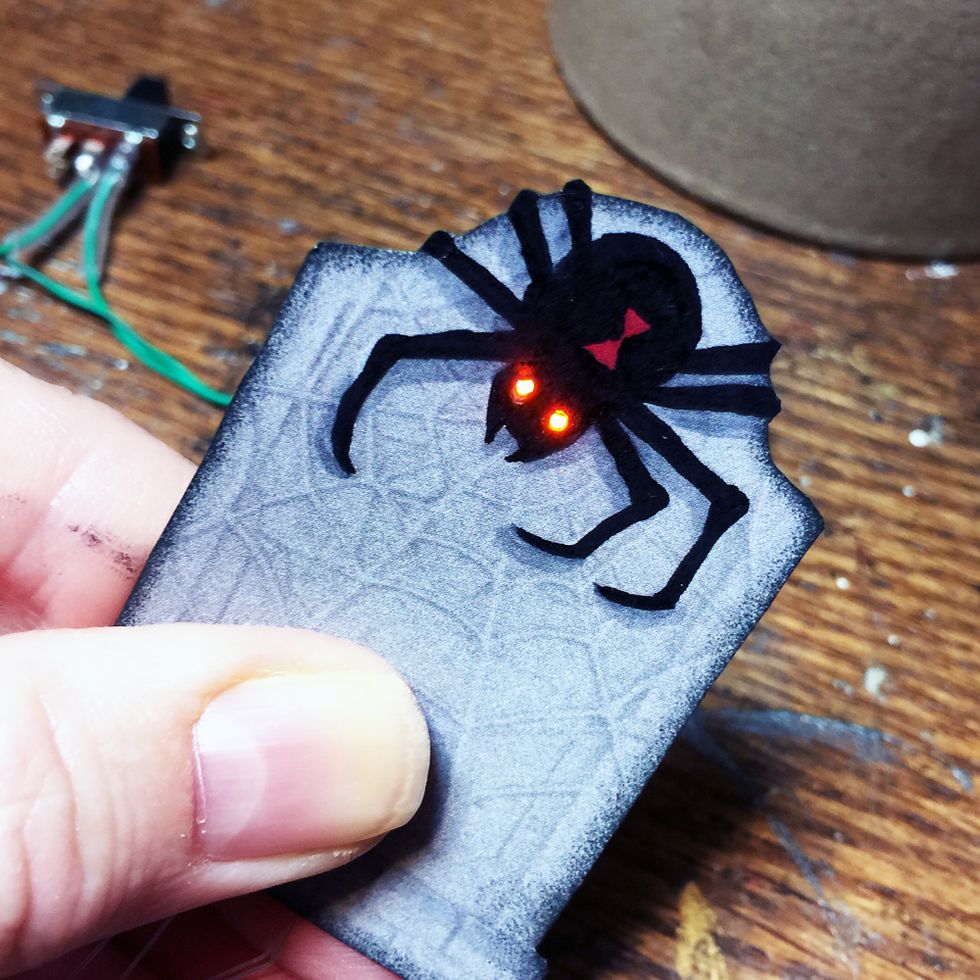 Check to see if they look the way you want them to.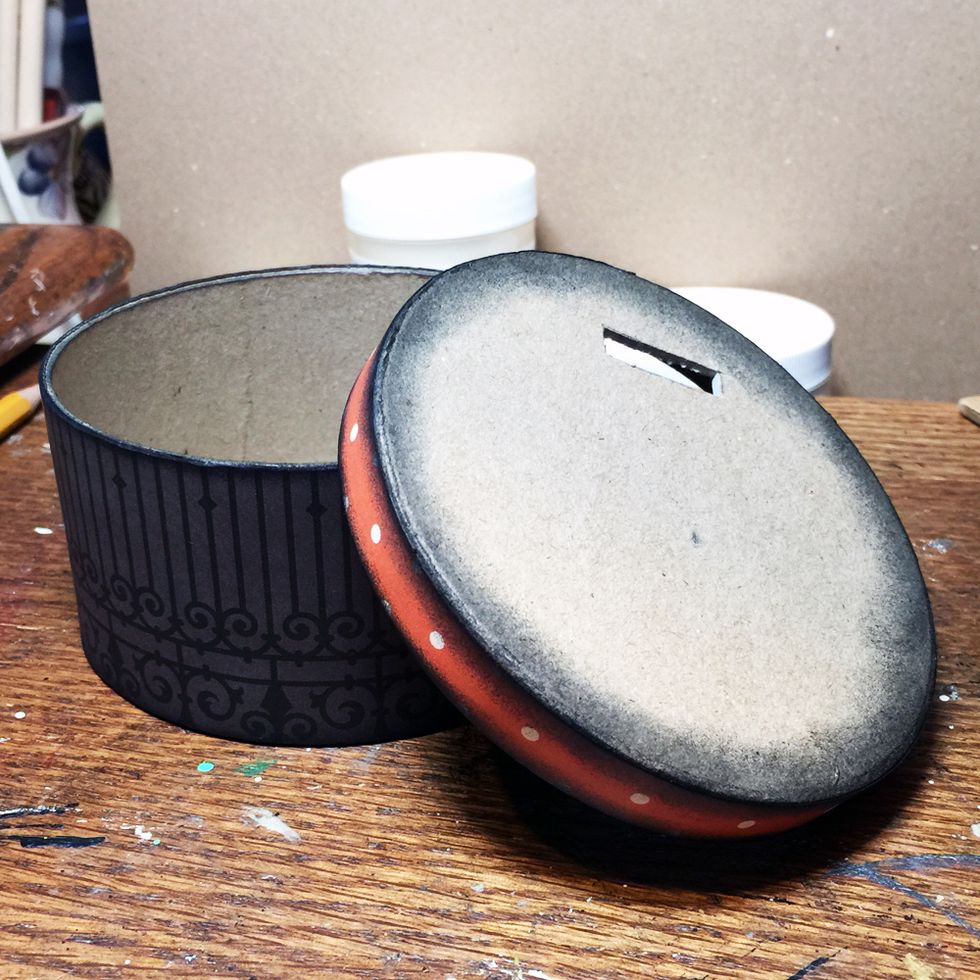 Cover the paper mache box with paper where you want it. Ink the box edges if desired.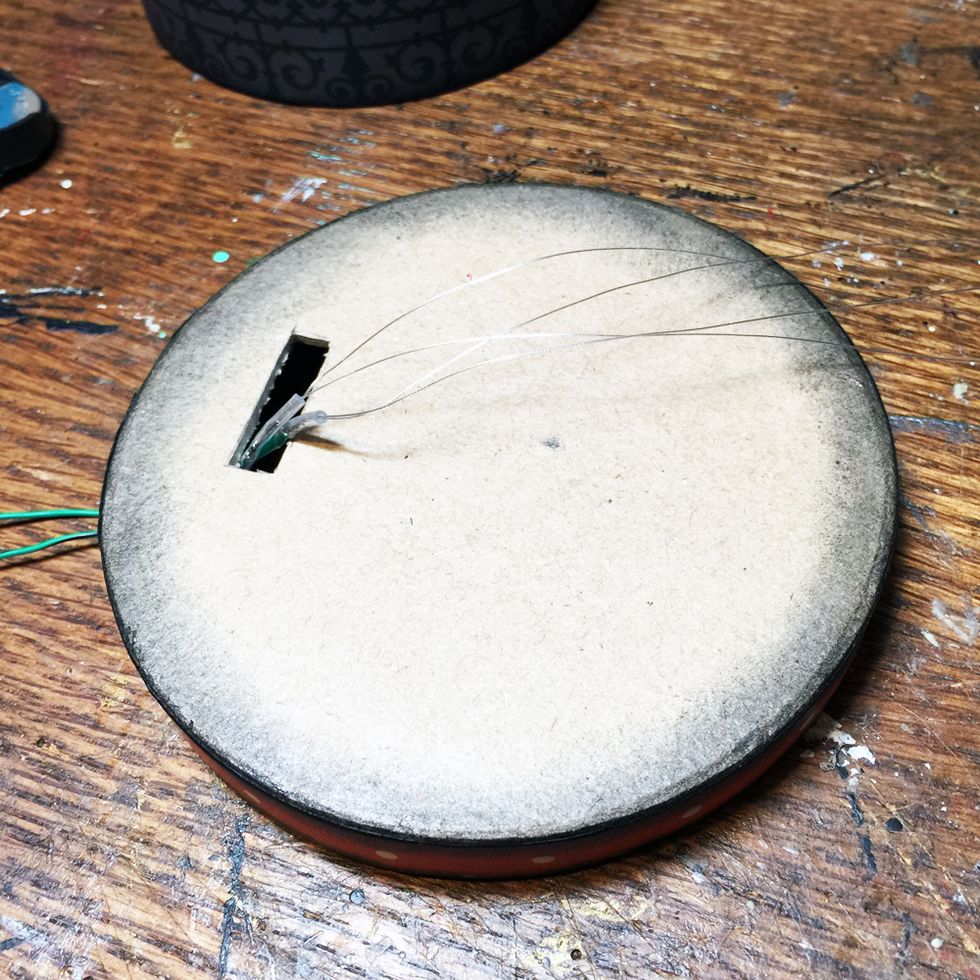 Thread the LEDs through the hole in the box as shown.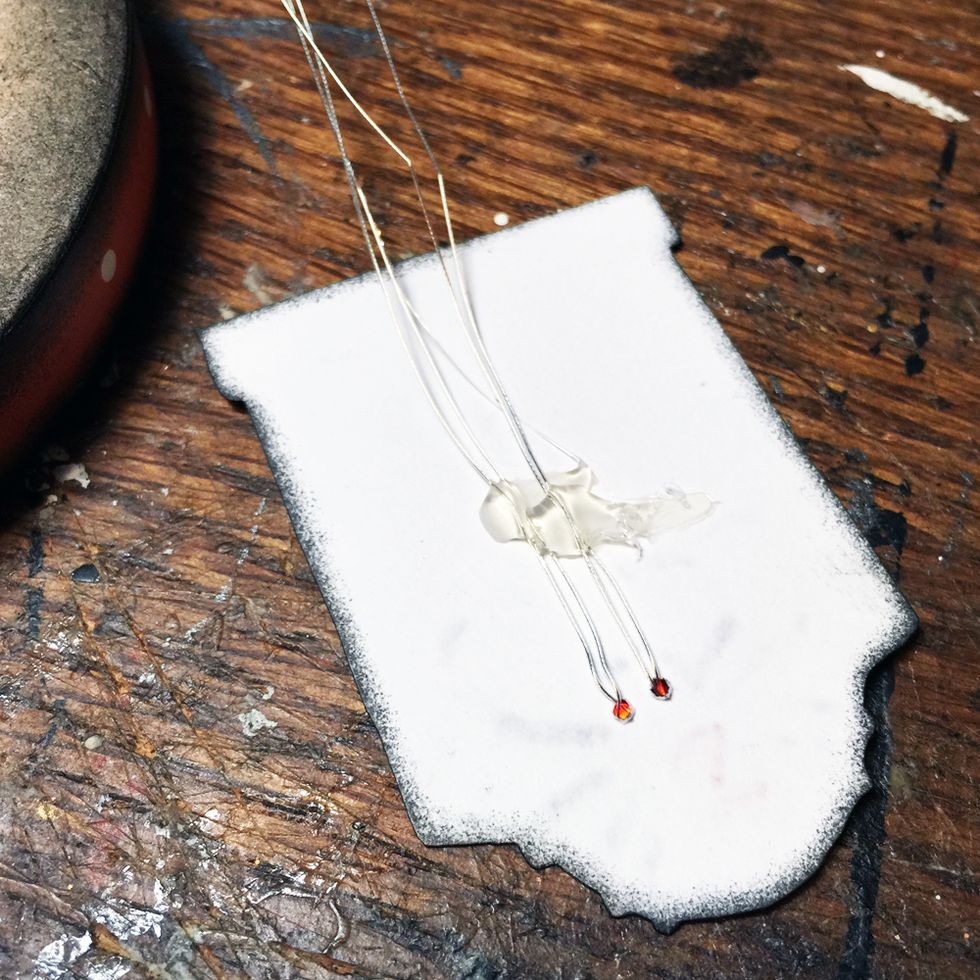 Thread the LEDs through the eye holes and then hot glue them down.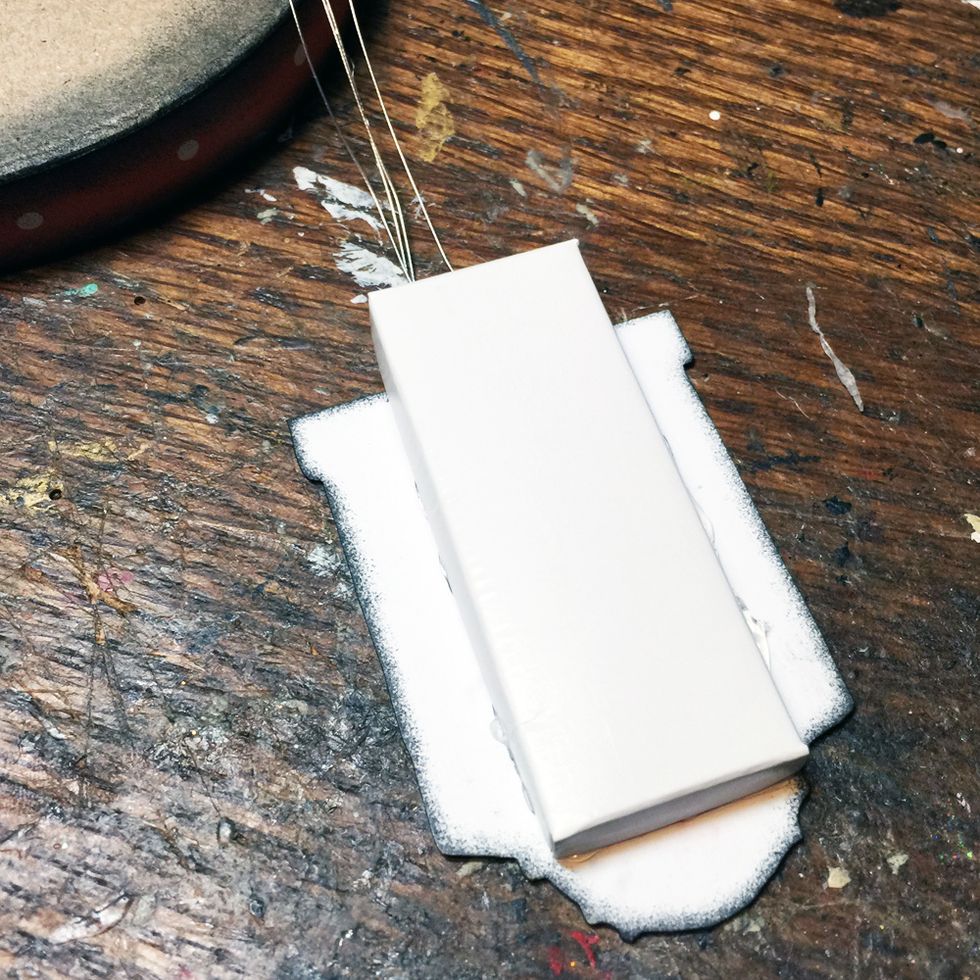 Hot glue the matchbox over the LED wires as shown.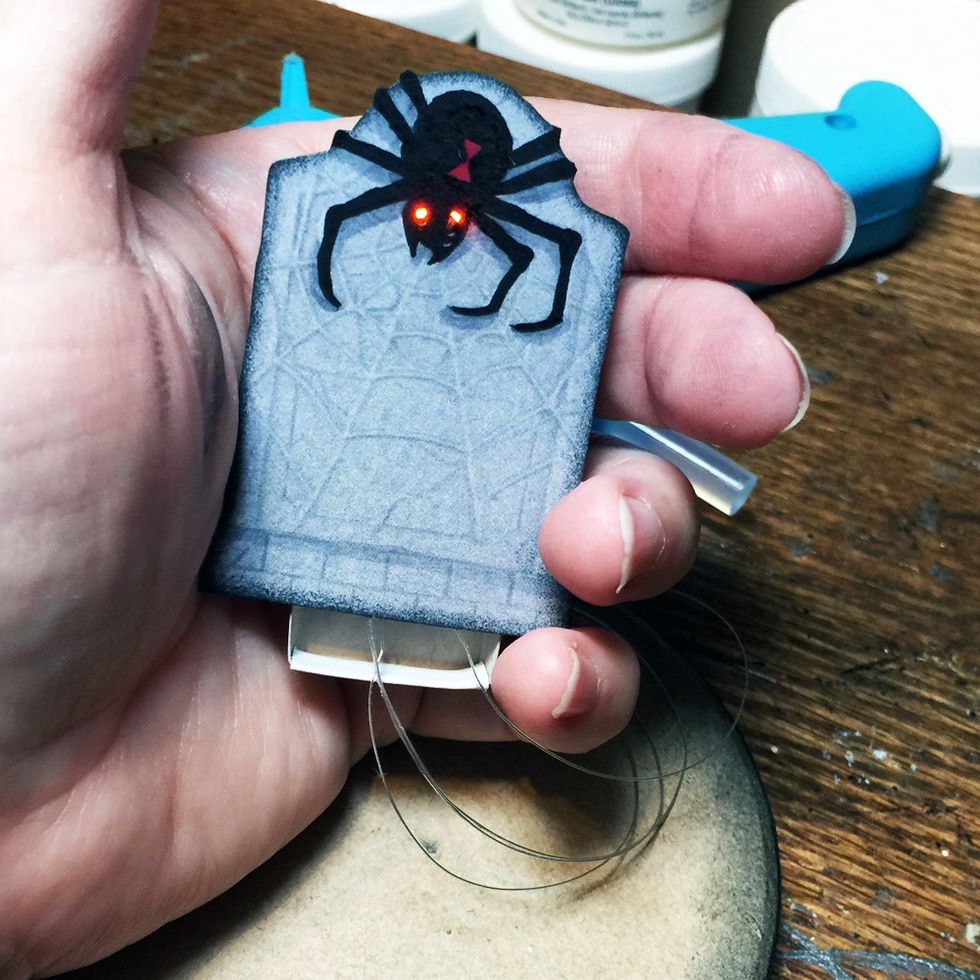 It should look similar to this.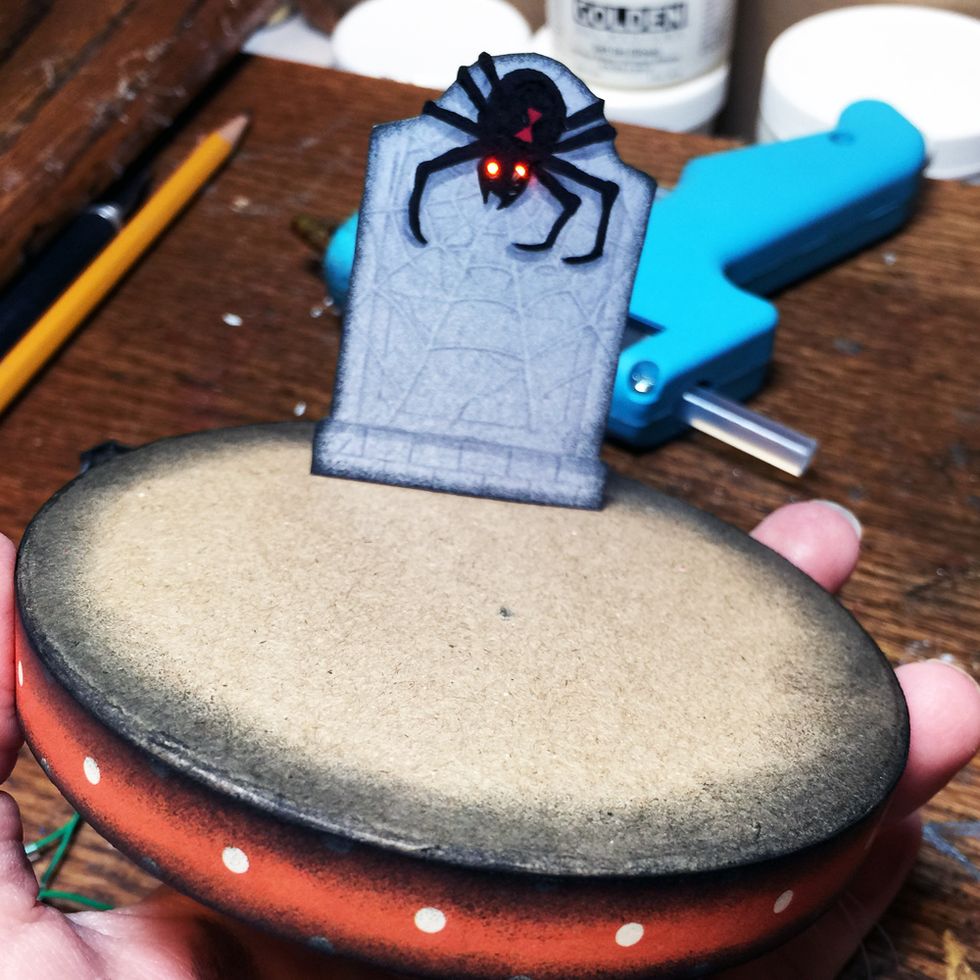 Push the wires back through the hole in the paper mache box then glue your grave stone to the box. There should be a small bit of the matchbox sticking down through the hole in the paper mache box.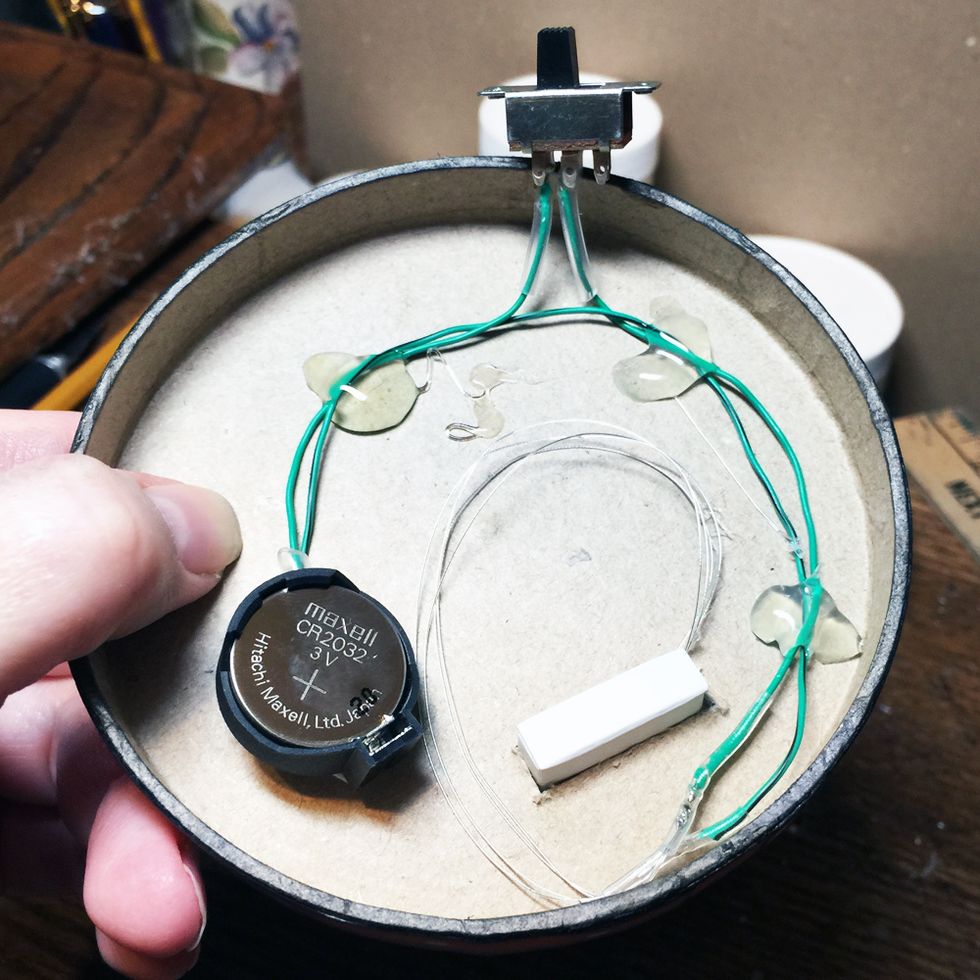 Arrange the LED wires and parts so that the lid can still go on the box and hot glue them down. (You can see the small bit of matchbox sticking through the hole in this photo.)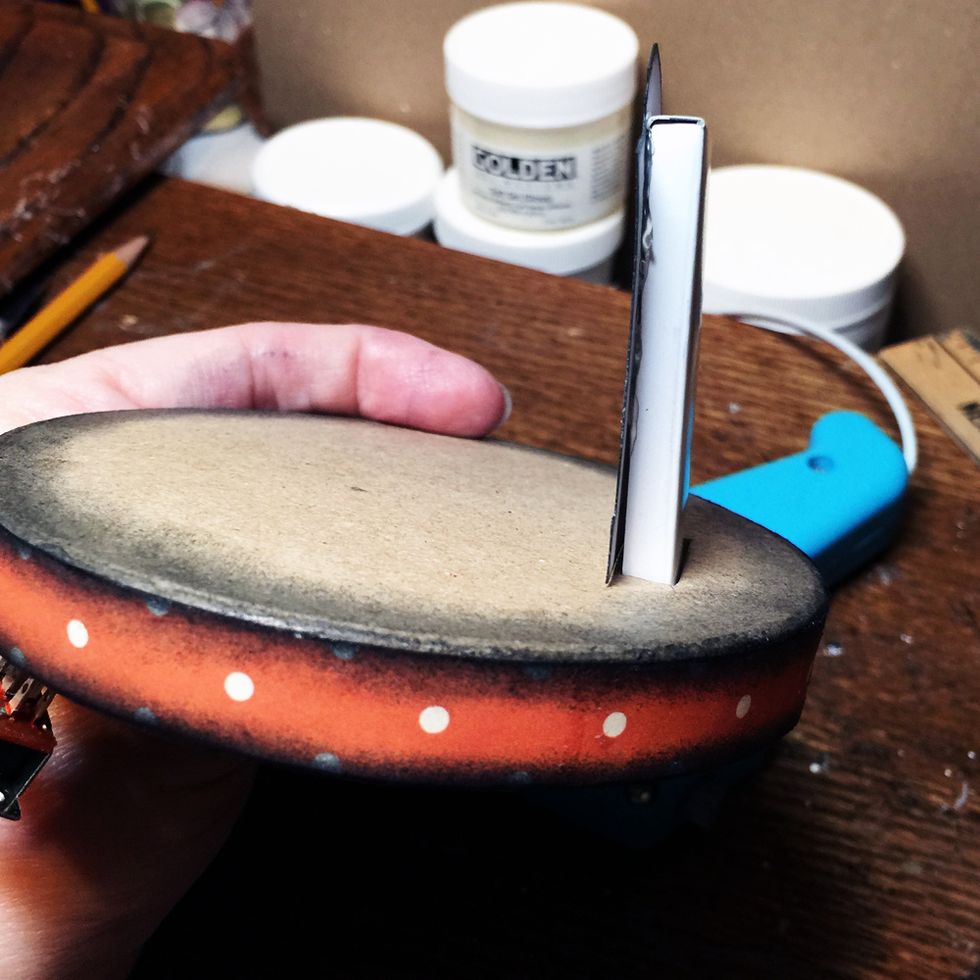 Now you have a nice grave stone without wires showing down the back. You can paint the back of the grave stone grey or black if you don't want the white to show.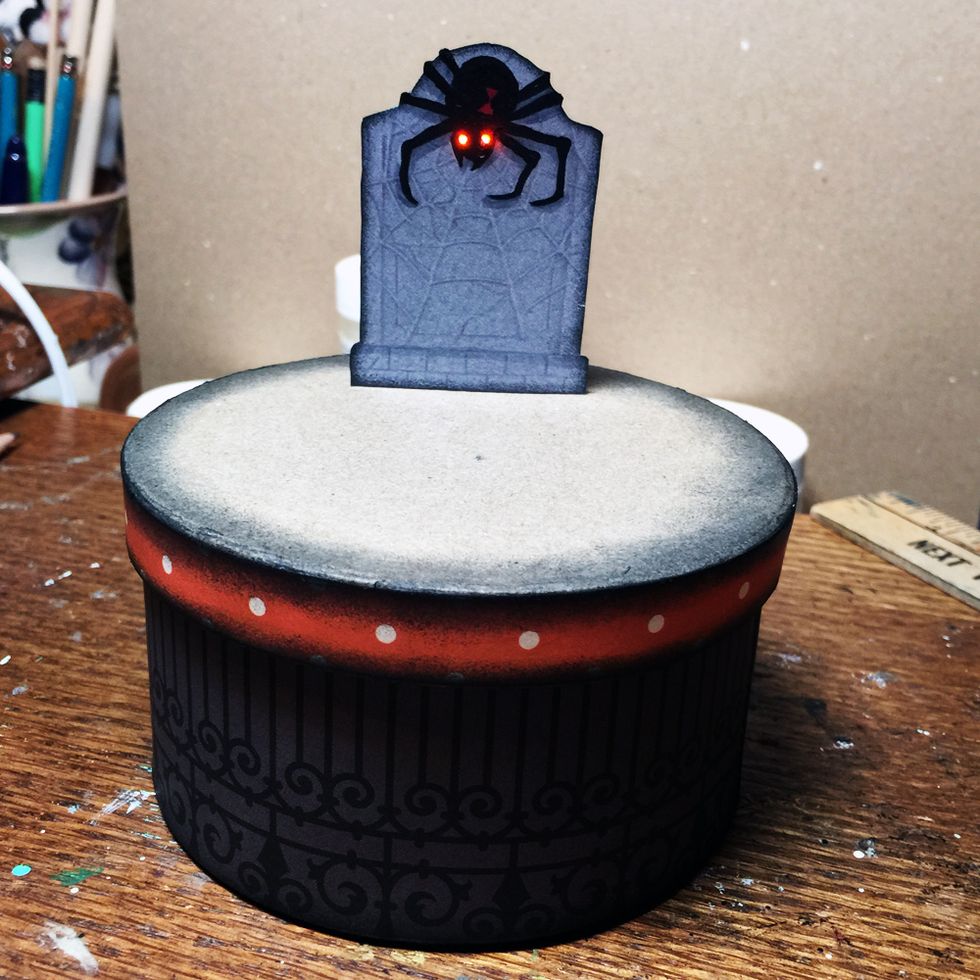 Ta Da! Now you can decorate your grave any way you want to! I used sheet moss to cover the top and added a cute skeleton...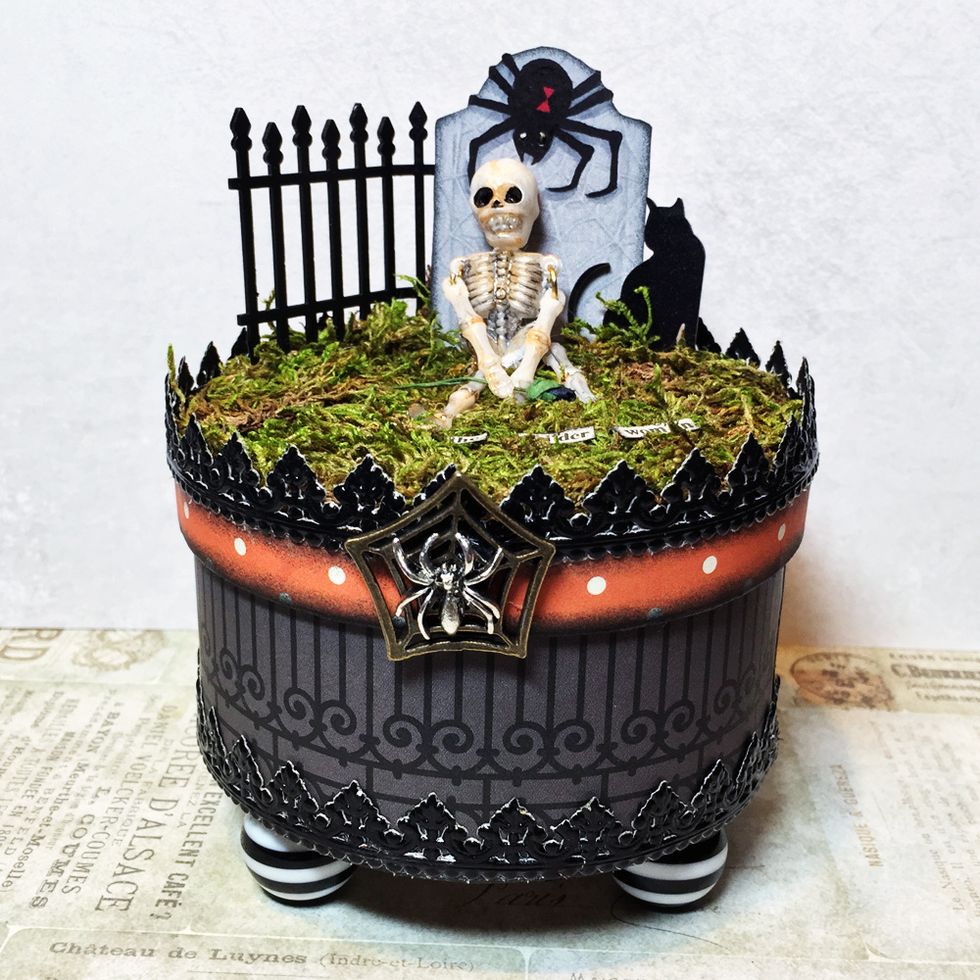 Here's a front view of the finished box without the LEDs turned on.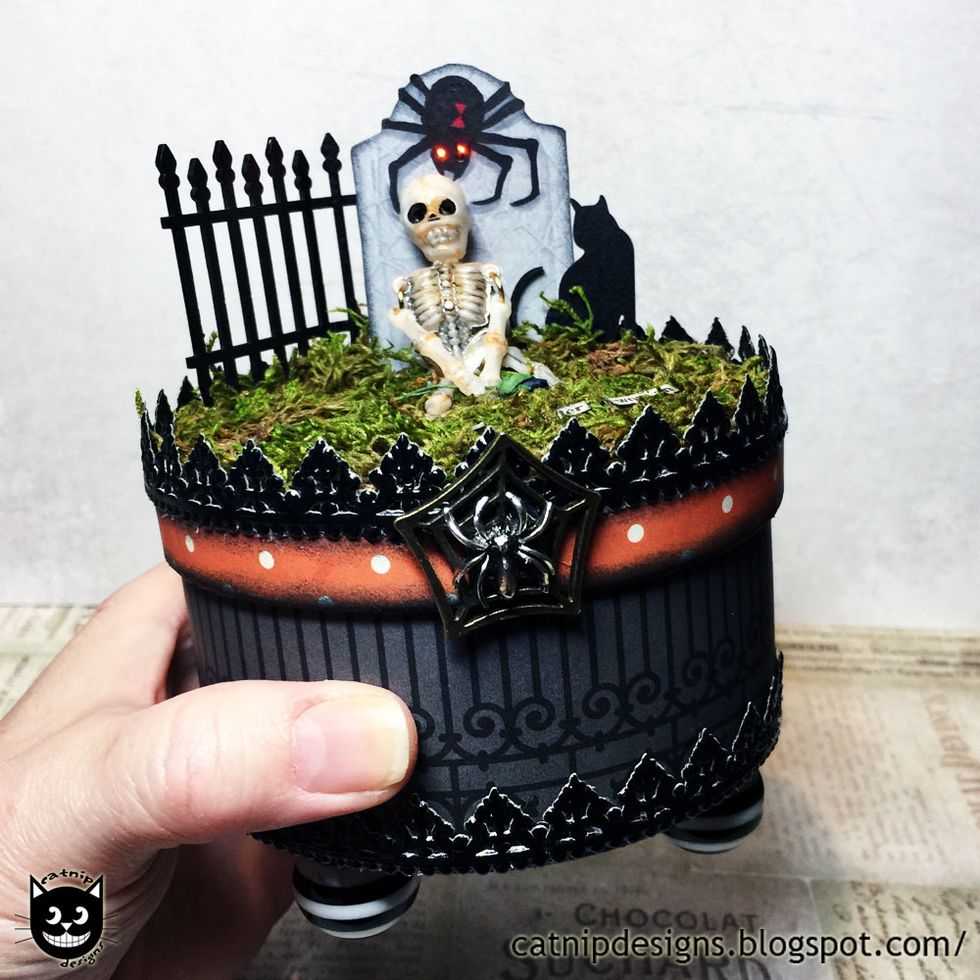 Looks so awesome with the LEDs turned on! Thanks for taking the time to view my Snapguide! I hope I have inspired you to make your own box :)
Cemetery Tombstone Silhouettes Collage Sheet
Red Demon Eyes - LED lights - Tiny
Haunted Hollow Wrought Iron Fence Scrapbook Paper
Mini Chipboard Gothic Fence
Round Paper Mache Box - 4 inch
Black & White Striped 20mm Resin Beads
Sheet Moss
Baroque Dresden Borders - Black
Acrylic Black Sitting Cat Cut-Outs
Small Plastic Skeleton
Antique Brass Spider Web
Pewter Spider Charm
Hot Glue & Glue Gun
Craft Knife
Narrow Blank Matchboxes