The black/brown IKEA Besta makes a nice TV bench, but when we put it in our living room it simply looked too dark.
We took some veneered plywood, cut it to the right size and added it with double-sided tape to the tv bench and lower shelves.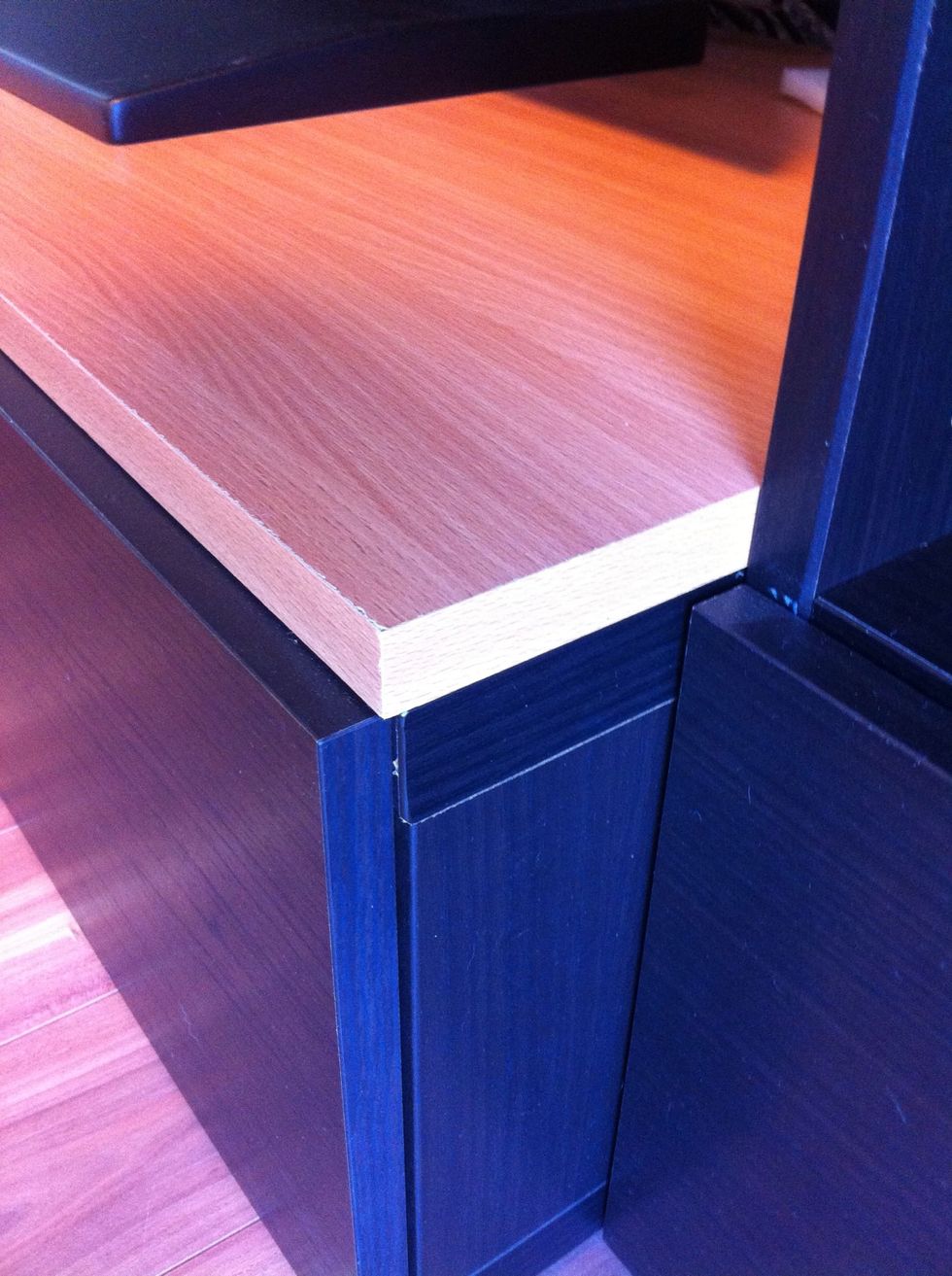 In case you don't have the tools for cutting the plywood, they usually do it for you in the hardware store. But don't trust IKEA's measurements for that, measure the Besta yourself.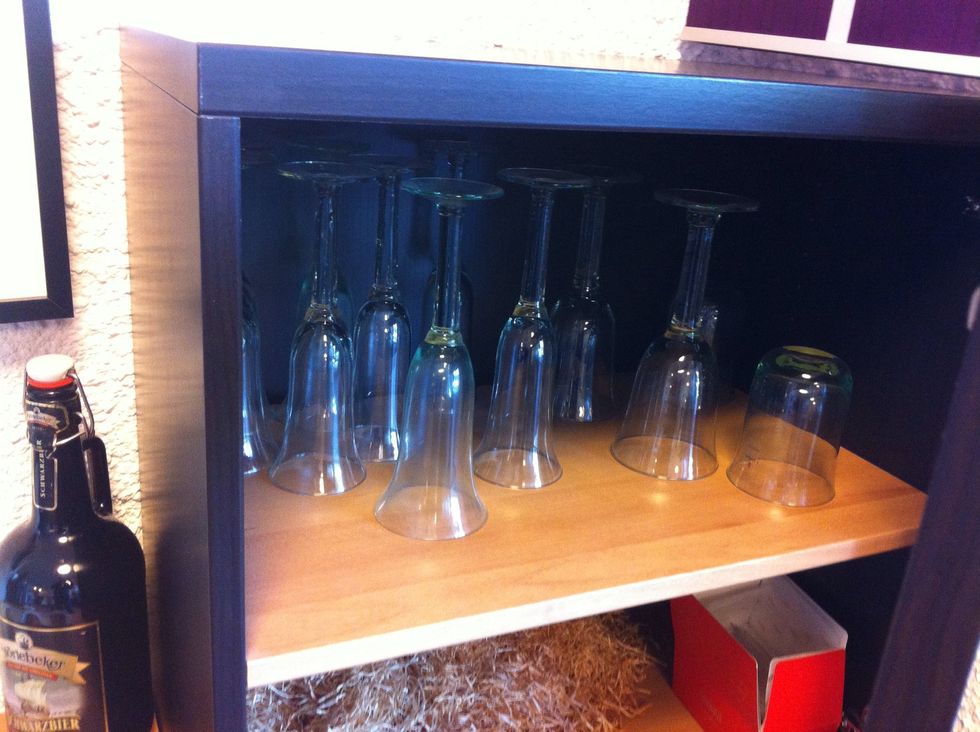 We also put in different shelves in the cabinets. It looks nicer from the outside looking through the glass doors.
IKEA Besta tv unit
other Besta shelves
Veneered Plywood (16mm strong)
Martin Storbeck
I'm an IT-Consultant by day, but at night (and on weekends) I become a biker, IKEAhacker and LEGO-enthusiast, currently bringing the qlib to life