Add Some Extra Nutrition to Your Yoghurt
7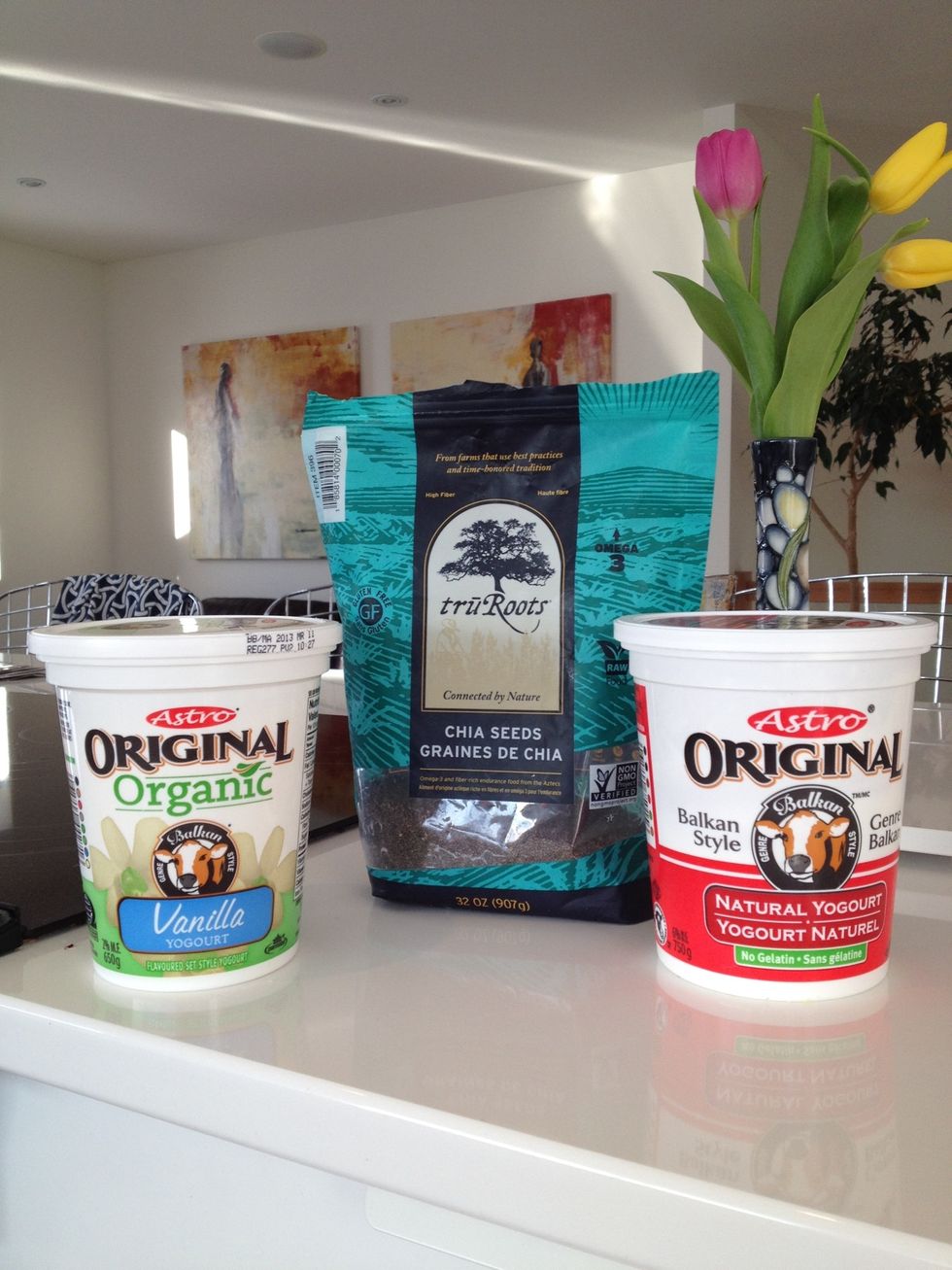 I like to use full fat and organic yogourt since this is going in my sons lunch.
Mix 1/2 cup of the plain yogourt with 1/2 cup of the sweetened yogourt and stir. Pour some chia seeds either directly into the yogourt or let your little helper do it from a little bowl (more fun!)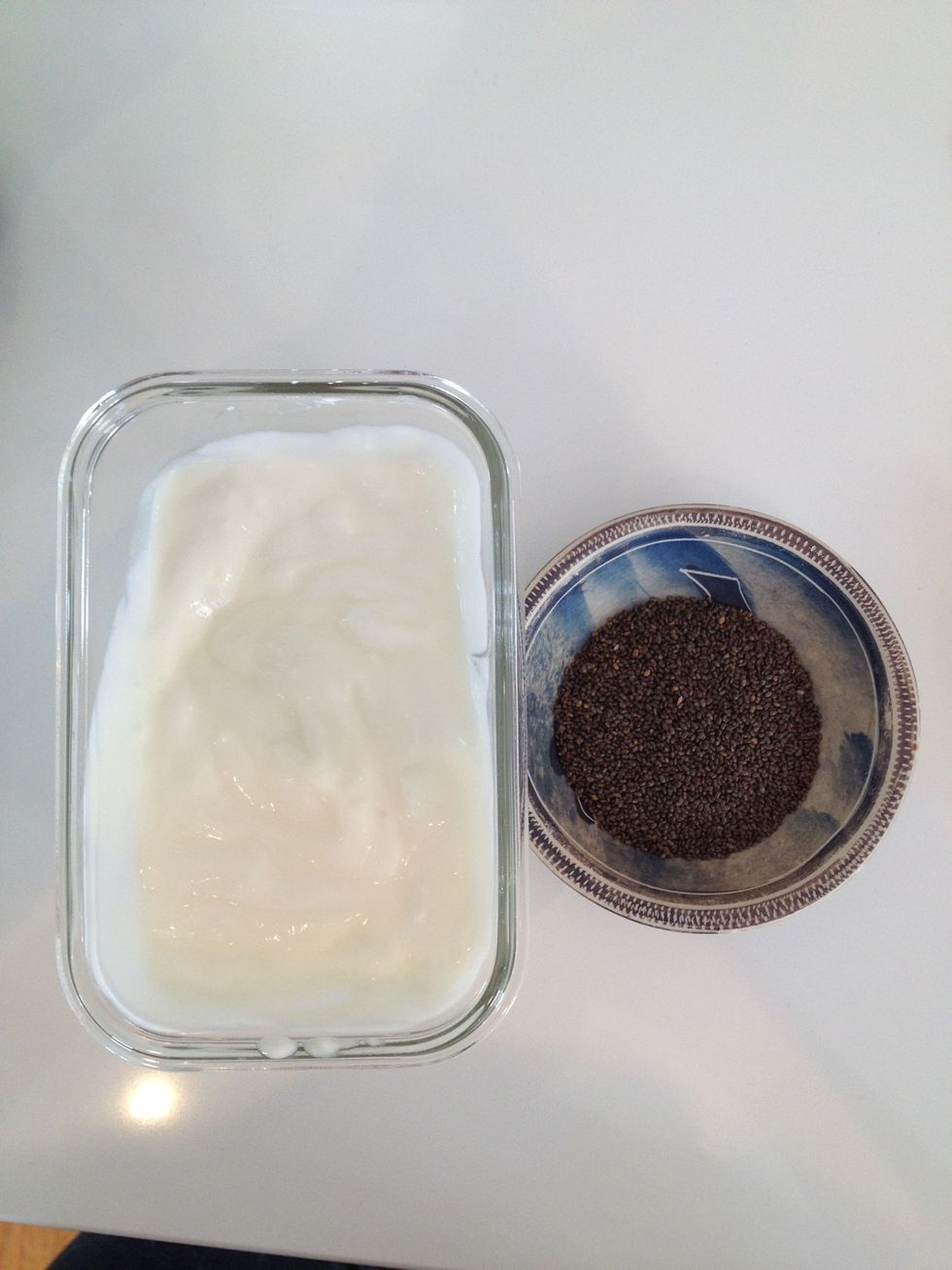 I don't measure but there is probably 1 1/2 Tablespoons of chia seed in there.
In she goes....
You can either stir or let the chia seeds sit on top. The seeds will expand a bit and soften if they are stirred in but if you prefer a crunchy texture don't add them until you are eating the yogourt
Chia seeds are a great source of Omega-3's, fiber and protein, calcium, phosphorus and manganese. I hope you like it!
1/2 cup plain yogourt
1/2 cup sweetened yogourt (optional)
Chia seeds