How to add settings shortcuts to ios 5 home screen
Add Settings Shortcuts to Ios 5 Home Screen
8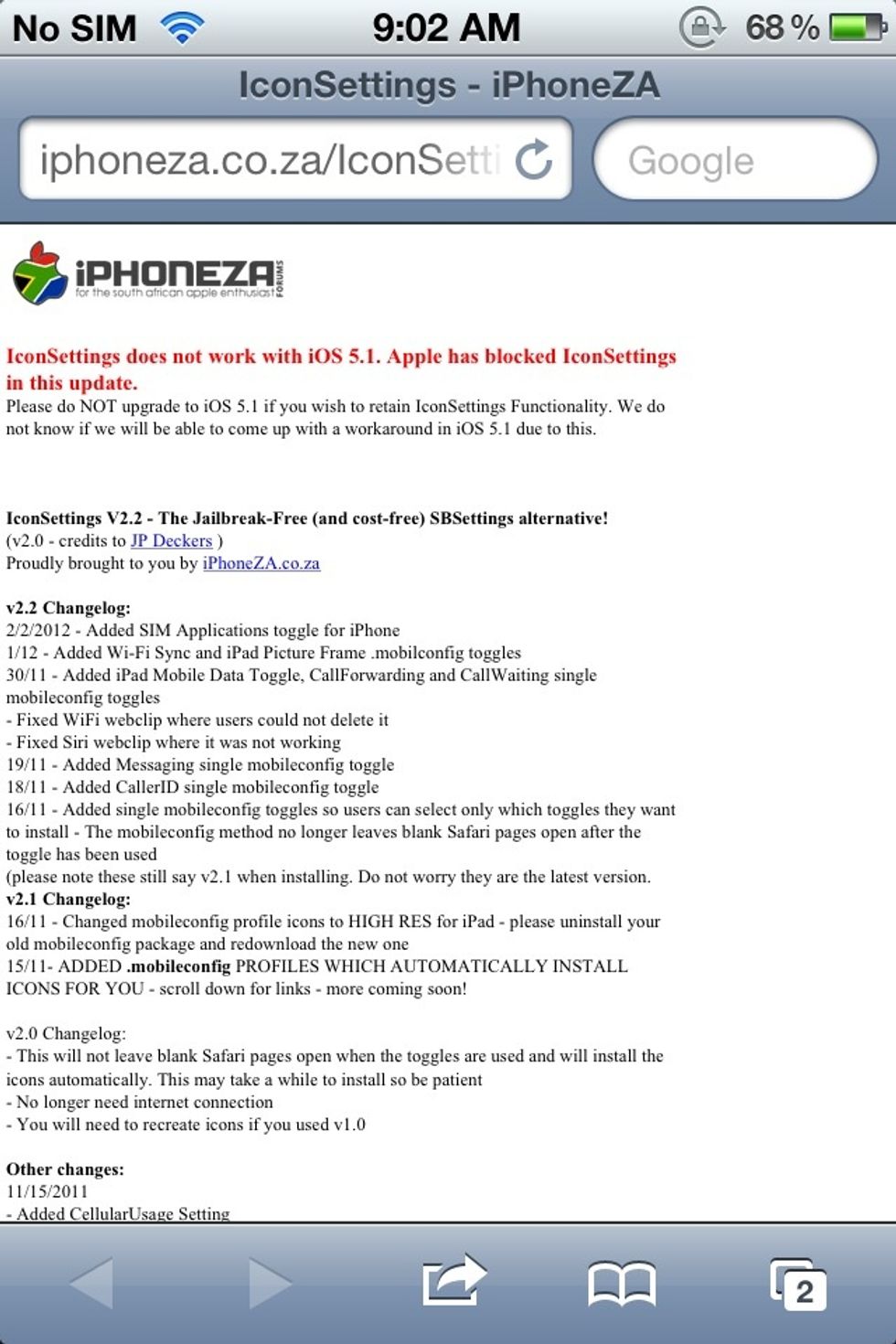 From your safari browser, visit http://iphoneza.co.za/IconSettings/
Scroll down and select the setting you want.
When you are given this dialog, hit cancel.
Tap the button in the middle of the toolbar and then tap on add to home screen.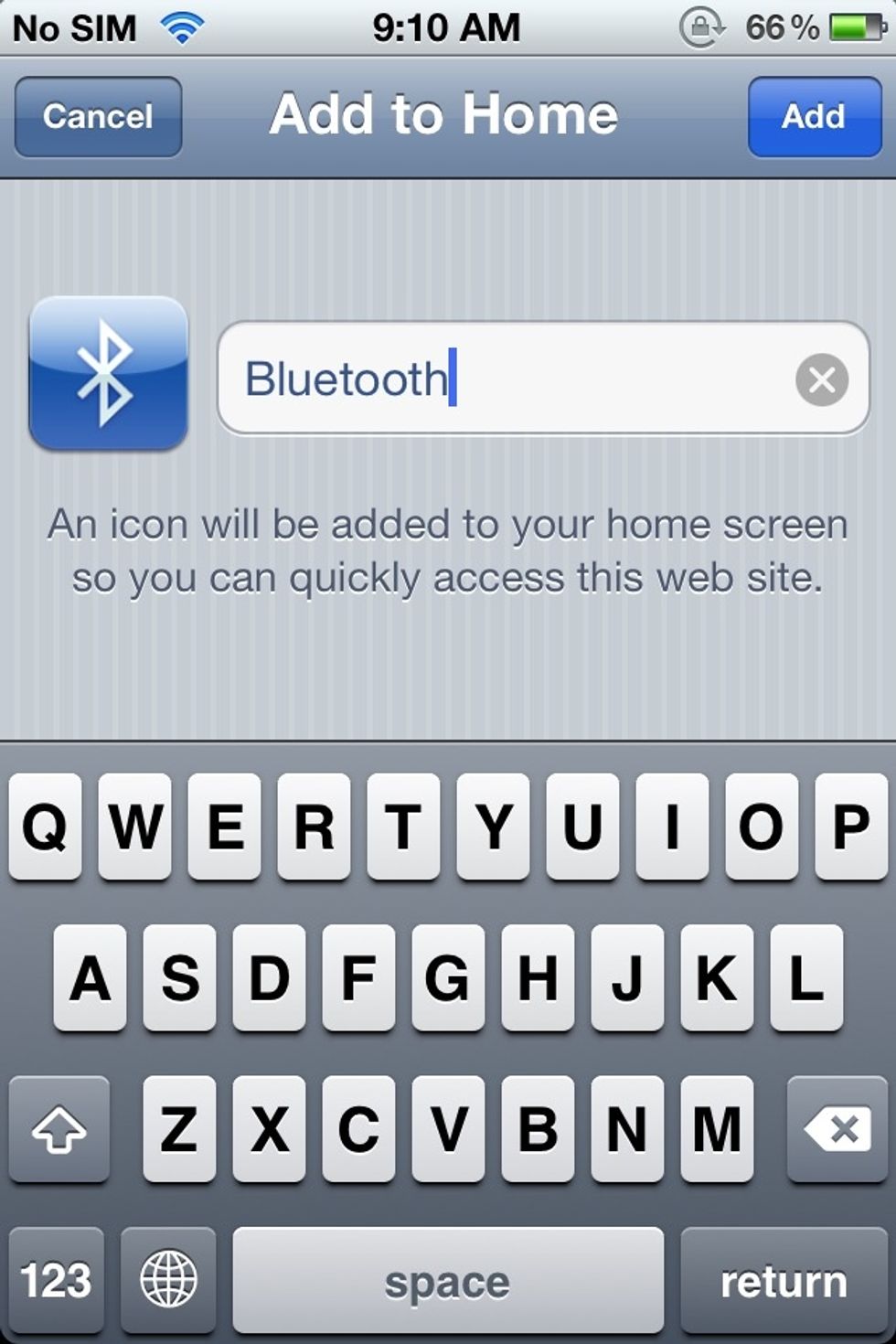 Then, click on add.
You get the shortcut icon in the home screen. When you tap the icon, it takes you to that settings page.
Check out www.techoie.com for the latest updates and follow me on twitter www.twitter.com/nextgenguy
iPhone/iPad/iPod touch
iOS 5