How to add programs and images to the eloma genius mt
Add Programs and Images to the Eloma Genius MT
29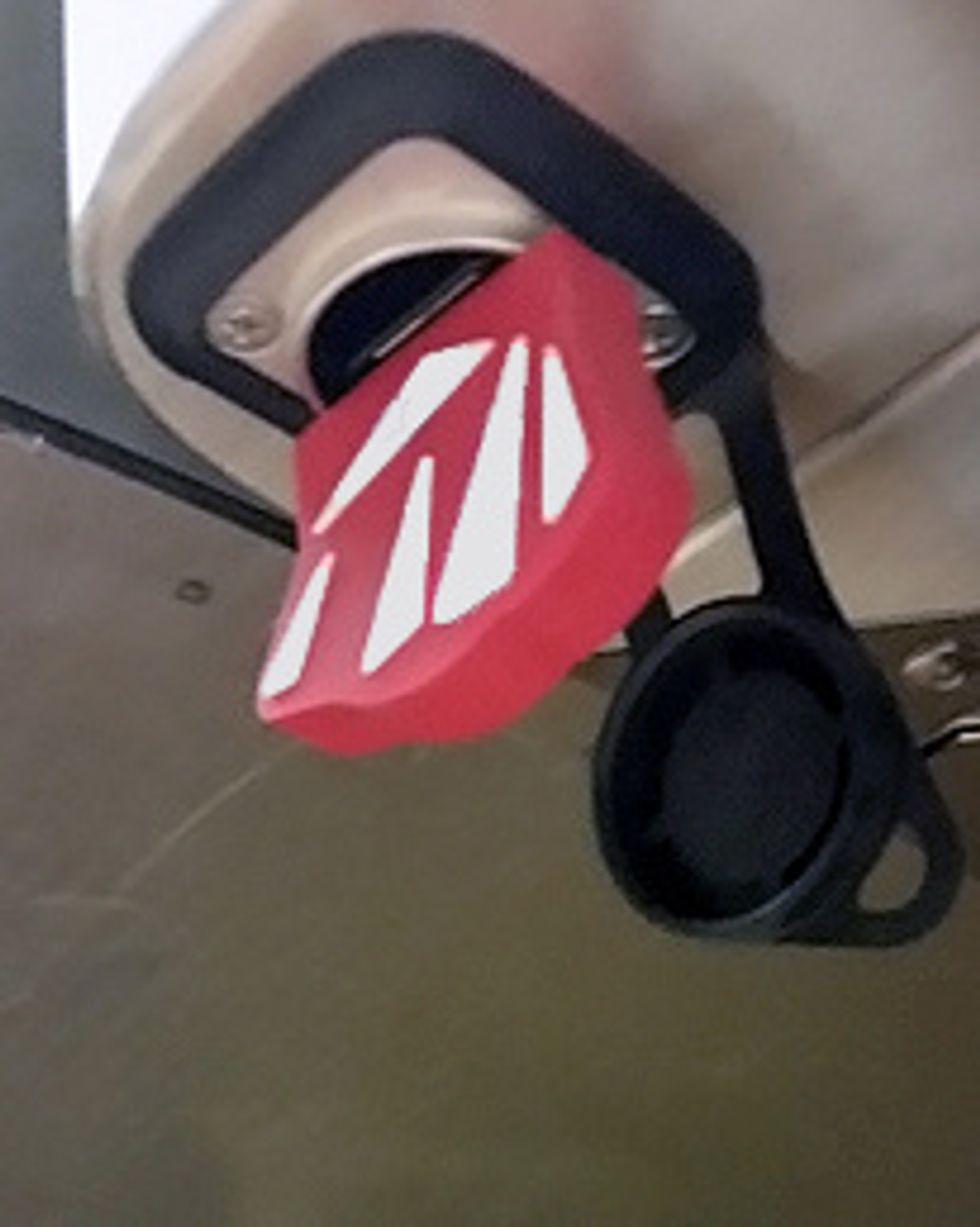 The USB port is located at the bottom left corner of the combi. Open the protective cap and insert the USB stick which contains the programs and images you like to add to the MT.
open the settings screen and enter the password. touch the forward arrow >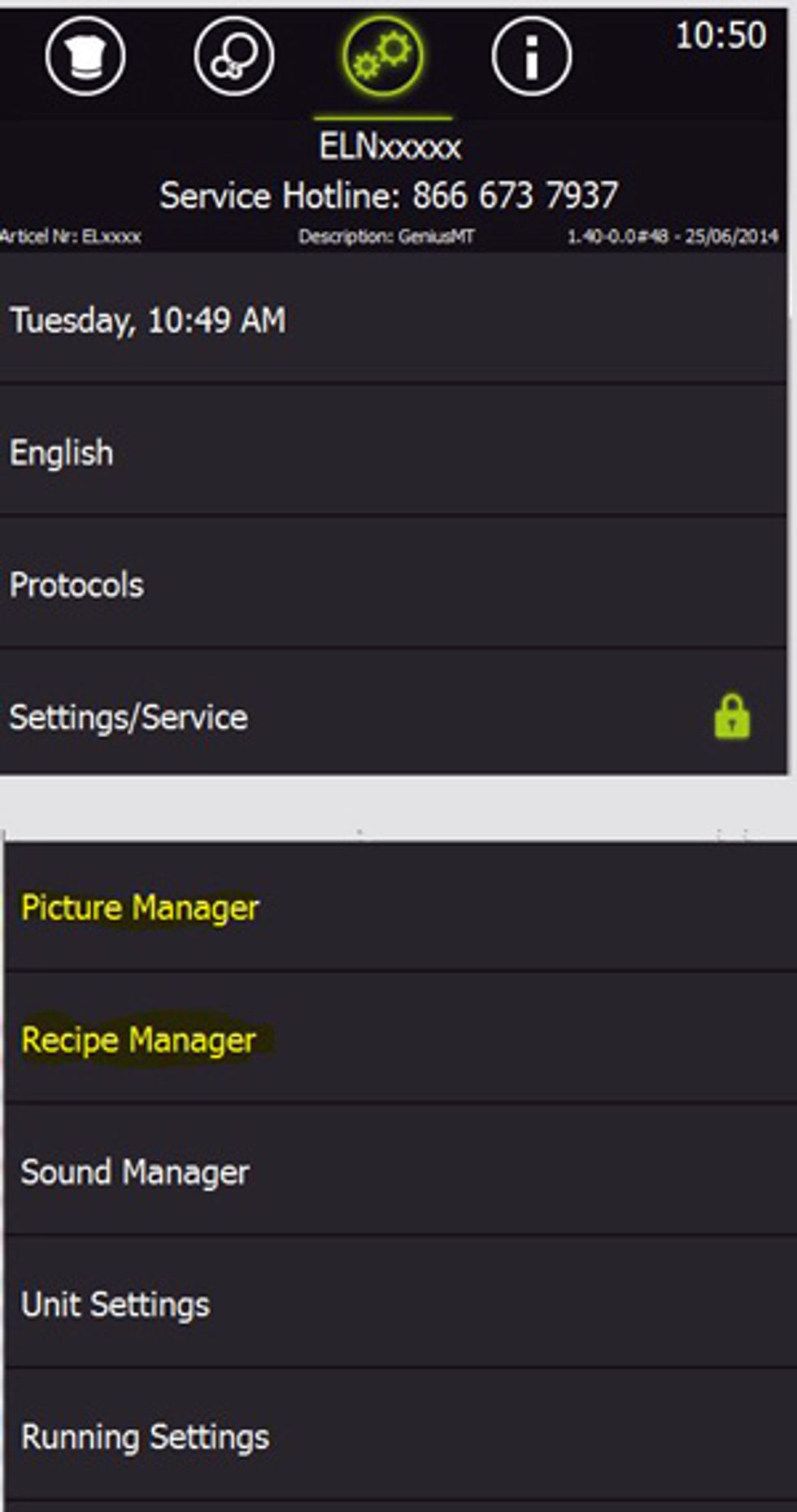 uploading images or programs are the same procedure. First select Settings/Service followed by picture or recipe manager.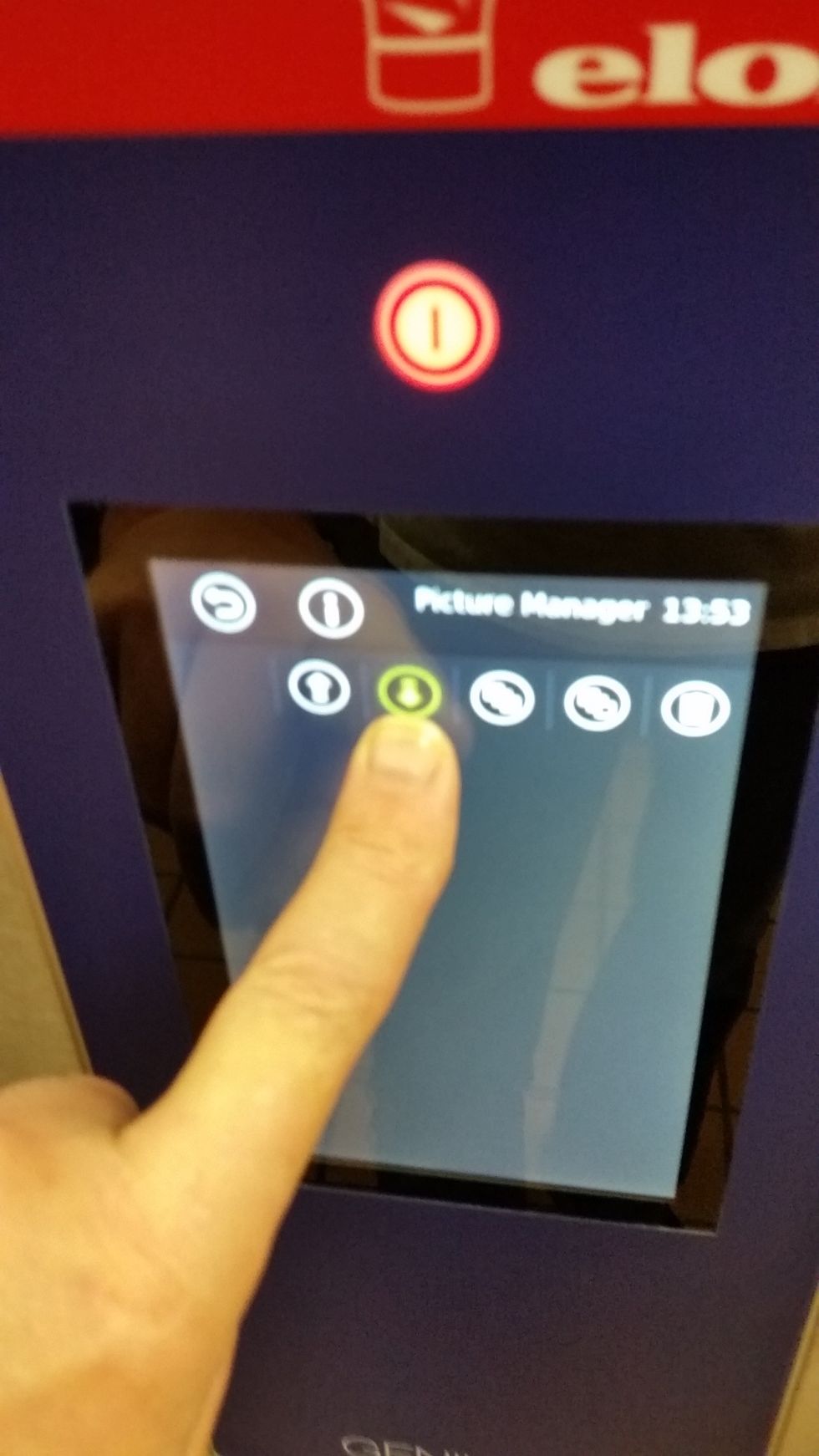 this example shows the picture upload. Select the down arrow
all pictures on the USB stick will be displayed
now touch the "select all " icon, followed by the down arrow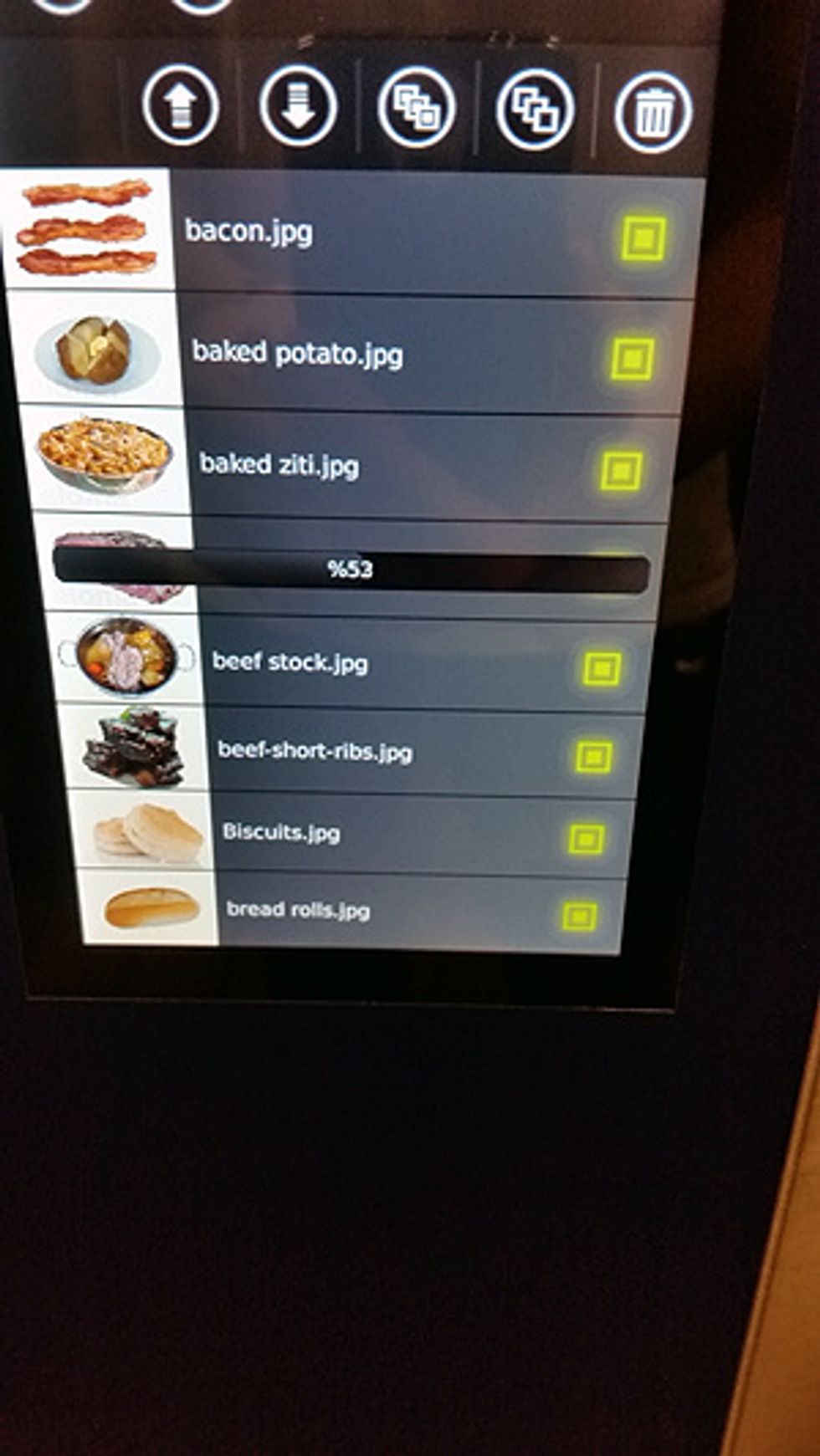 the screen displays the upload progress. When 100% is reached exit the "manager" screen by touching the return icon until you are back in the settings screen.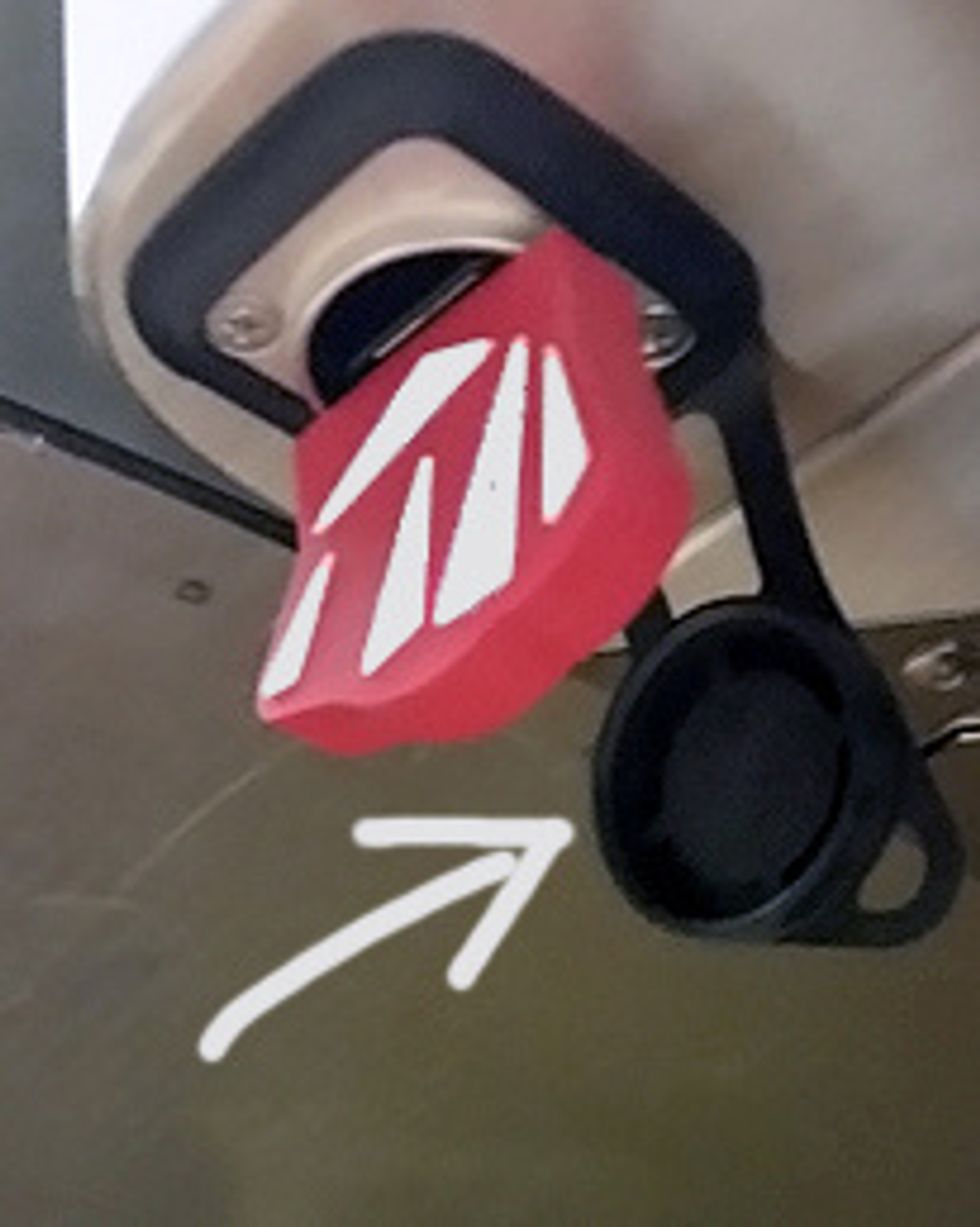 remove USB stick and close the USB port with the protective cover. Shut down the combi for a few seconds and then start it up again. Your recipes or pictures are now available.
The creator of this guide has not included tools